21 Best Books for 13 Year Old Girls That They Want To Read
If you are looking for the best books for 13 year old girls you've come to the right place.
These books are perfect for book lovers and reluctant readers, with every genre covered.
Whether you're aiming to kindle a love for literature or searching for the next captivating adventure. These kid's book lists designed for young readers make for an ideal gift for any teenage girl.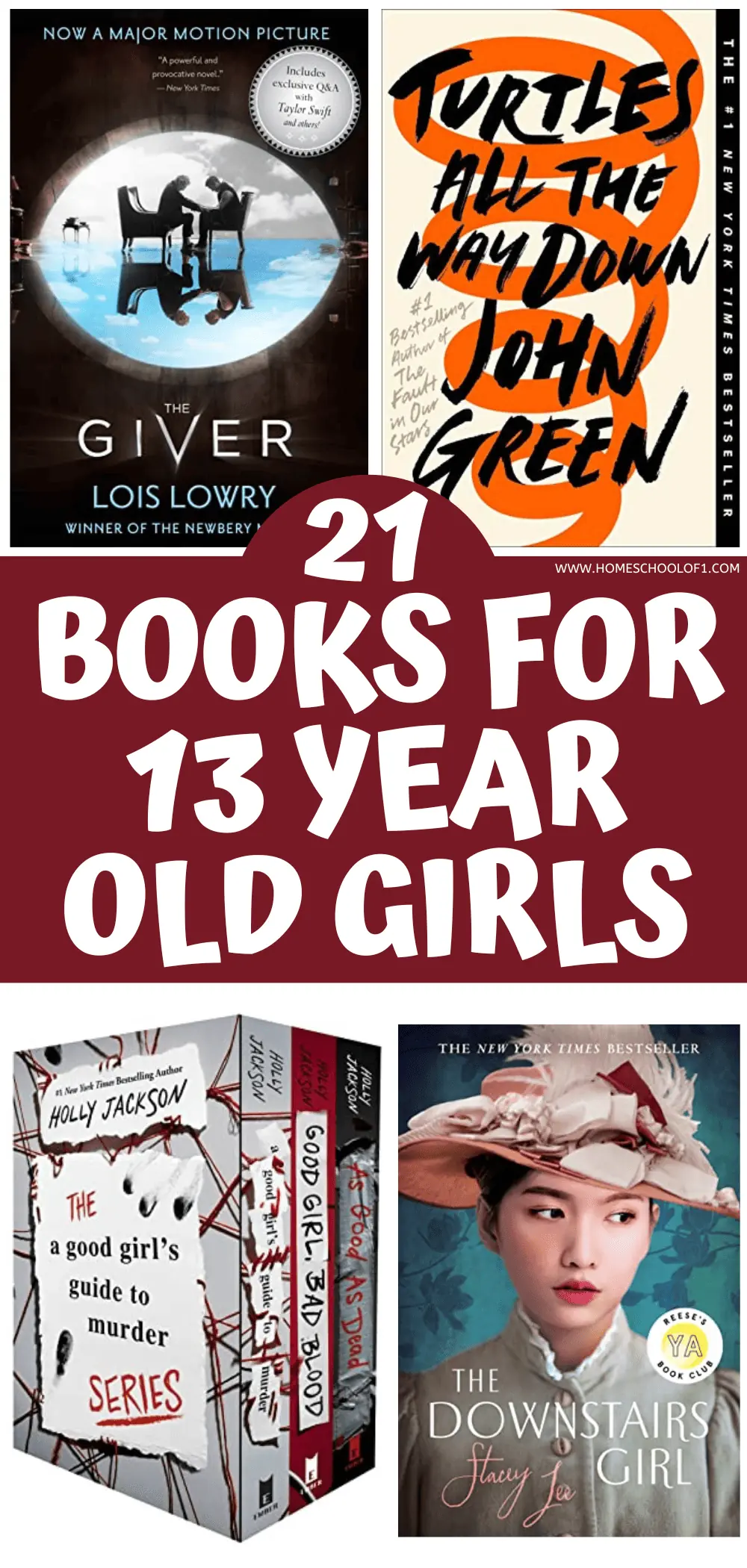 **There may be affiliate links in this post. You can read my full disclosure at the bottom of the page.**
Top books for 13 year olds
As your teenage girls head toward their middle school years it's a great time to introduce them to some captivating reads that align with their evolving interests and experiences. From relatable coming-of-age books to thrilling mysteries and imaginative fantasies, these books are tailored to resonate with the unique journey of adolescence.
Explore the pages filled with characters navigating friendships, self-discovery, and the exciting challenges of growing up. These reads not only entertain but also offer valuable insights that can foster meaningful conversations with your daughters during this transformative phase.
Whether your teenager is an avid reader or just beginning to explore the world of literature, these carefully selected books provide a wonderful opportunity for them to connect with relatable narratives and diverse perspectives. So, as they step into middle grade, let the magic of these stories accompany them on their exciting voyage through adolescence.
These are the best books for 13 year old boys that they'll also enjoy!