93 Best Free Printable Science Worksheets For Elementary
If you are looking for free printable science worksheets for elementary grades you are in the best place.
There is a mix of printable STEM activities, scientific word search puzzles, life cycles, scientific method worksheets and so much more.
These are perfect to add to your best homeschool science curriculum.
Making science come to life is what it is all about, and one thing is for sure, science should never be boring.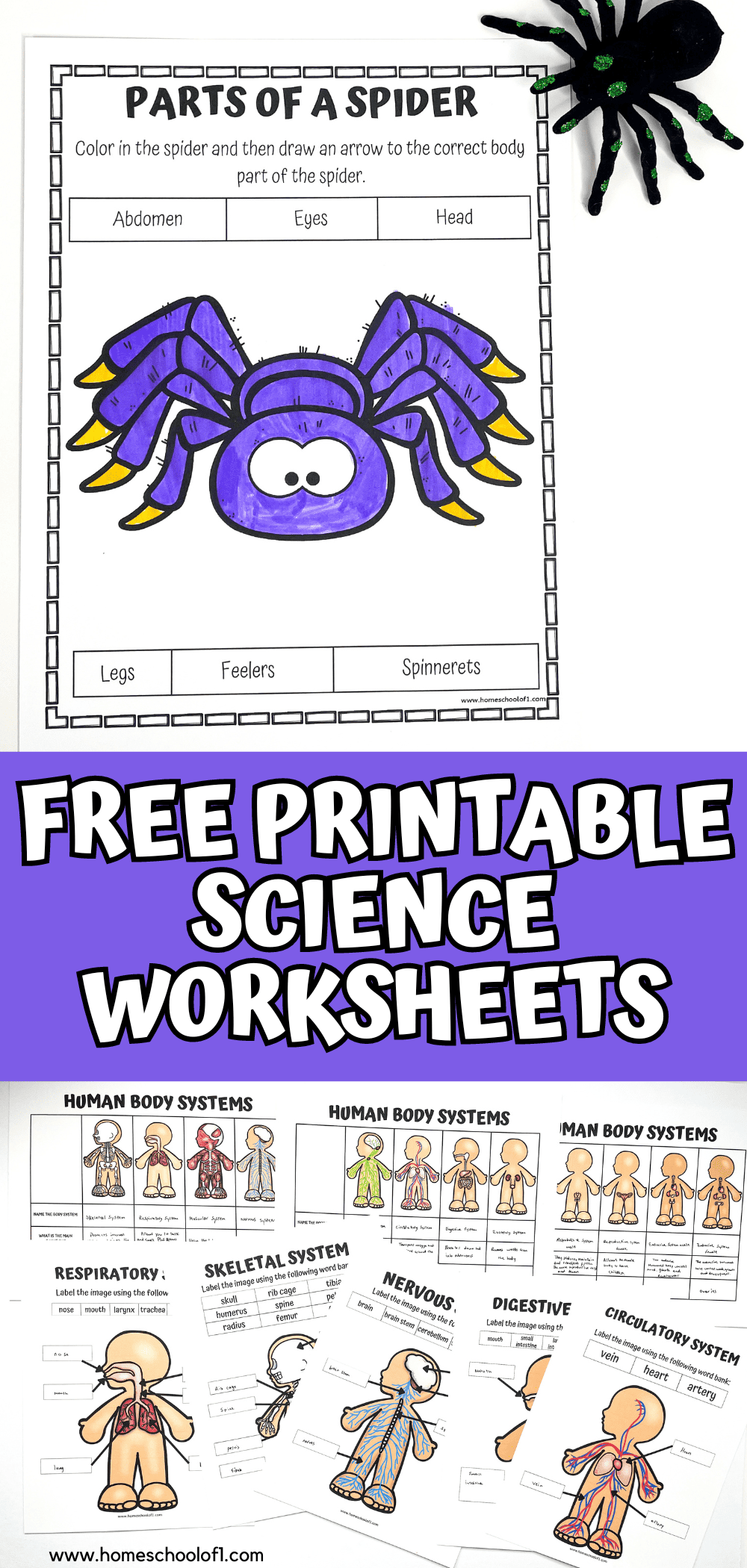 These free homeschool printables are aimed at kindergarten, 1st grade, 2nd grade, 3rd grade, 4th grade, and 5th grade students.
**There may be affiliate links in this post. You can read my full disclosure at the bottom of the page.**
Best science books for kids
As we like to have a well rounded science education we love using best science books for homeschooling alongside our worksheets.
These are our top 3 science books for kids:
The Science Encyclopedia is an engaging and comprehensive science book that covers a wide range of captivating topics. From exploring the mysteries of the universe to unraveling the secrets of chemistry and biology, this encyclopedia offers young readers a fascinating journey into the world of science, packed with interesting facts, colorful illustrations, and accessible explanations.
Everything You Need to Ace Science in One Notebook is a comprehensive and interactive science resource that covers key concepts and topics from various scientific disciplines. Designed as a complete study guide, this notebook includes easy-to-understand explanations, helpful illustrations, and hands-on activities to reinforce learning. It's the ultimate tool to help students ace their science studies and build a solid foundation of scientific knowledge.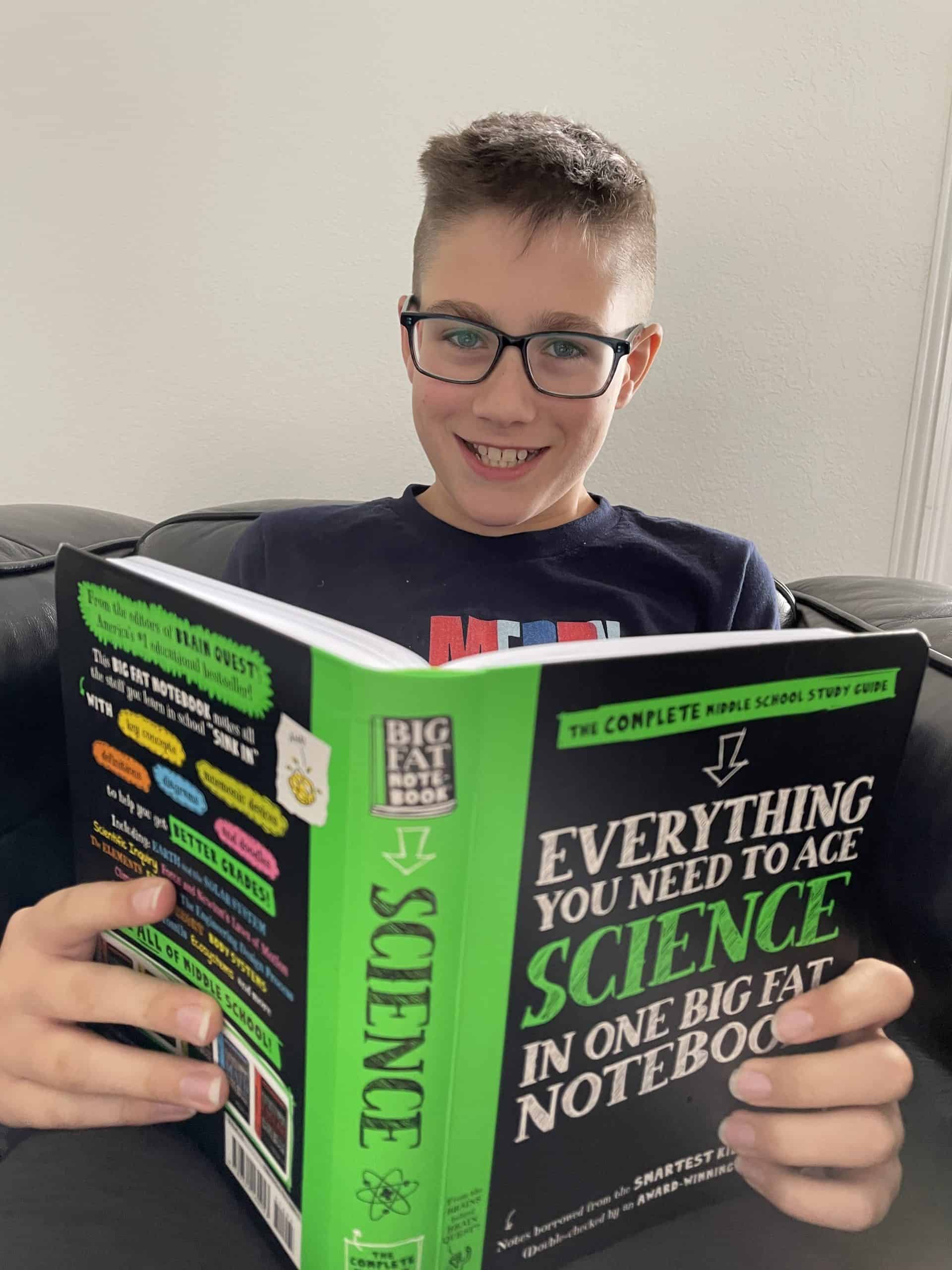 Know Yourself Anatomy books provide an immersive and educational experience for young learners. With captivating illustrations and clear explanations, these books take children on a fascinating journey through the human body, teaching them about organs, systems, and how they all work together. Perfect for curious minds, these books offer a fun and engaging way to learn about the wonders of our own anatomy. Use code CLARE10 for an exclusive 10% off.
Hands On Science Fun
To make science more exciting, we've found a way to have fun and learn at the same time with monthly science subscription boxes.
We tend to rotate between our 3 favorite science subscription boxes:
Mel Science is known for its captivating experiments delivered with an interactive app. They cover chemistry, physics, and biology with diverse experiments. Check out our Mel Science review for more details.
KiwiCo Eureka Crate nurtures innovation in young inventors, fostering creativity and problem-solving. It's all about engineering and making gadgets. Check out our KiwiCo Eureka Crate review for more details.
Generation Genius offers exciting science kits with step-by-step instructions and educational videos. Fun learning that meets educational standards. Discover further details in our Generation Genius science kits review.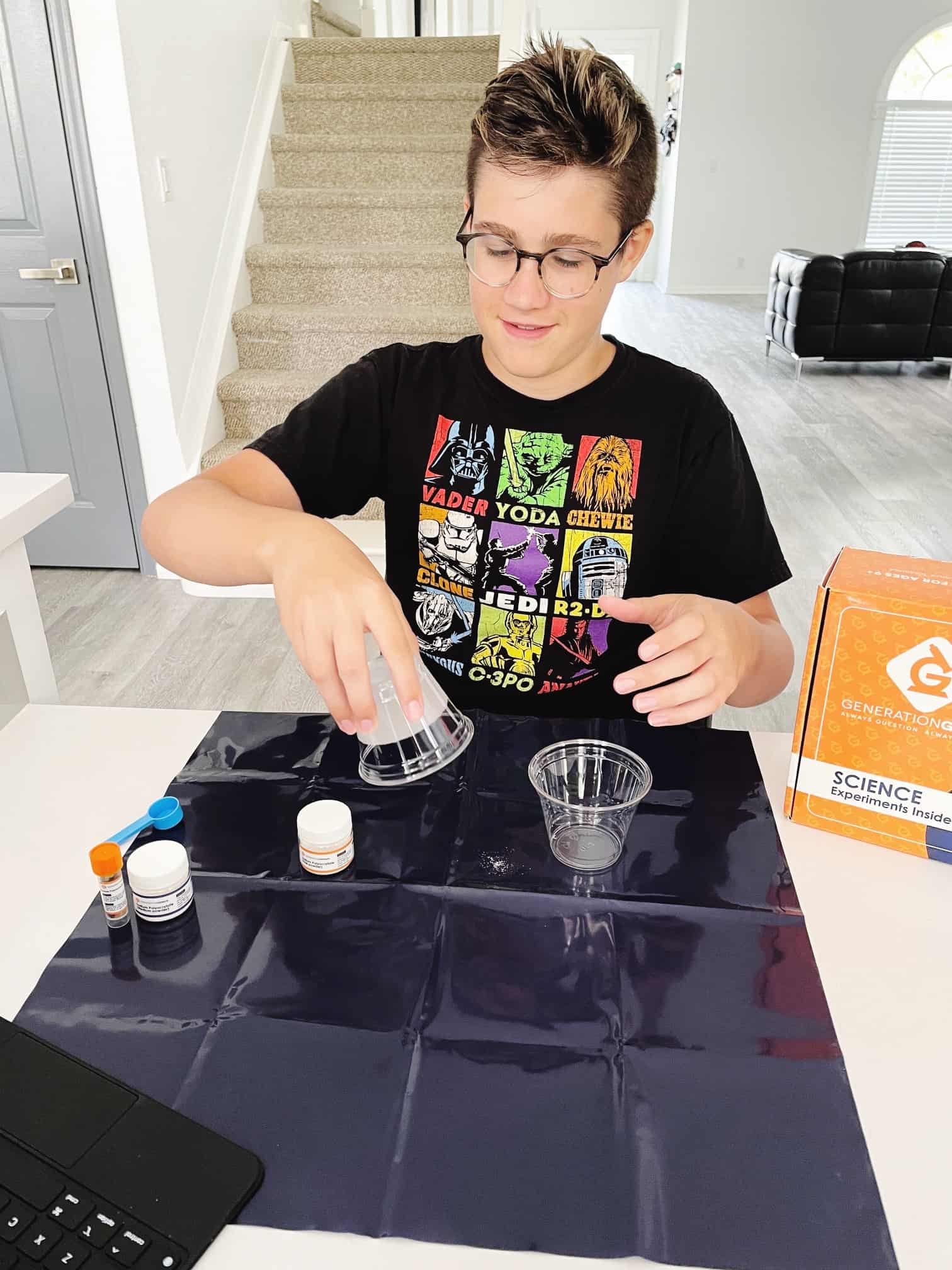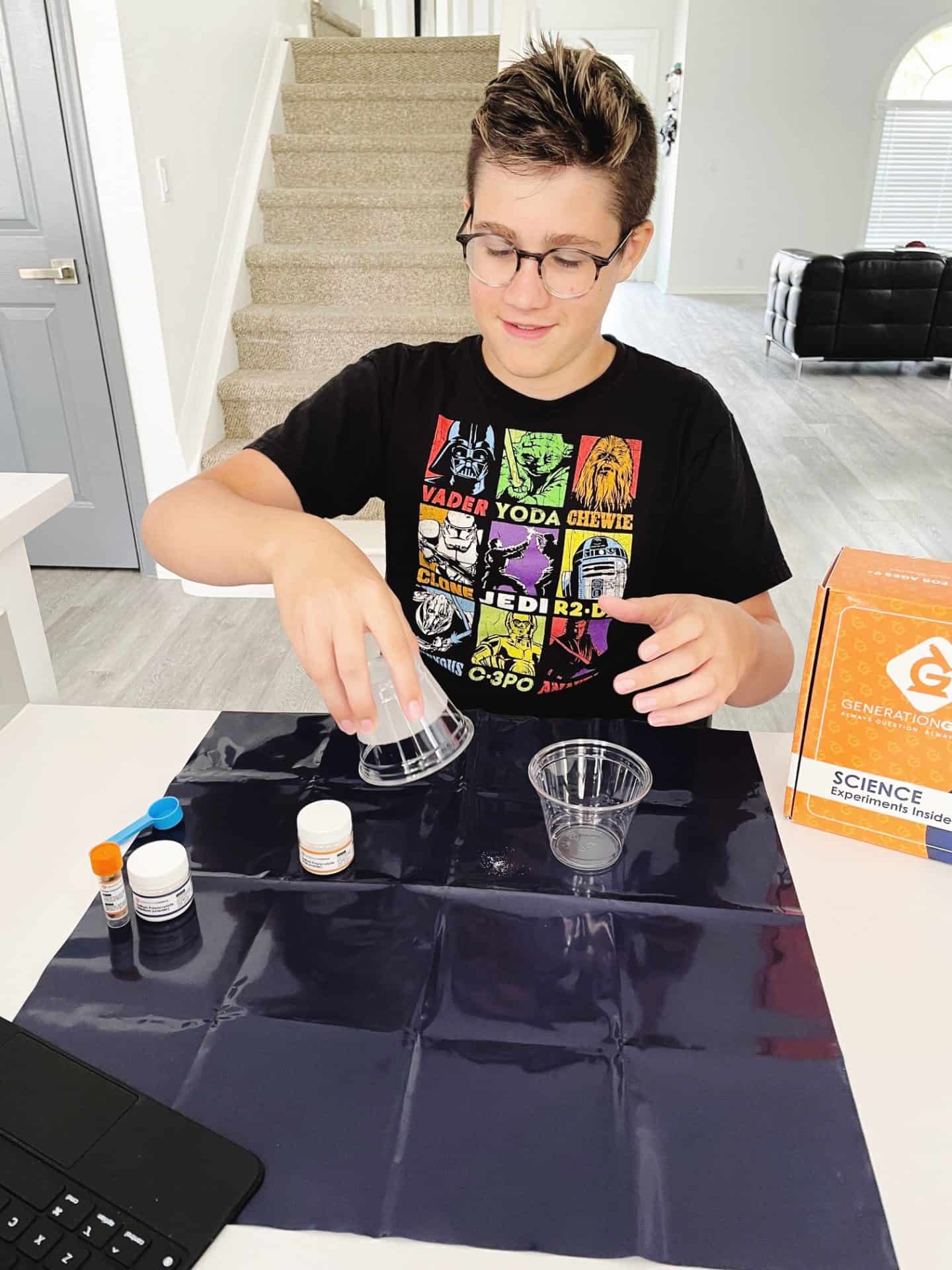 Check out the best free homeschool science curriculum too!
Science Curriculum
We have used a number of different homeschool science curriculum resources, but our favorites for each age are:
Elementary Grades: When it comes to the younger learners, Brainpop is our go-to choice. It's an engaging online resource filled with animated videos and interactive lessons that make science come alive for elementary students. The colorful visuals and interactive quizzes add an element of fun to science education.
Middle School Grades: For middle schoolers, Real Science Odyssey stands out. Their curriculum caters to a broad range of grade levels, making it flexible for K-12 homeschoolers. Real Science Odyssey provides comprehensive and hands-on science lessons that bridge the gap between elementary and high school science.
High School Grades: As students enter high school, the need for in-depth science education becomes crucial. Real Science Odyssey continues to be a strong choice, providing advanced science courses. Additionally, we've found Guest Hollow's high school science curriculum to be a valuable resource. It offers a well-rounded approach to science education, ensuring that high school students receive a comprehensive and engaging learning experience.
Check out our favorite free homeschool curriculum too!
Free Life Science Worksheets
Have fun learning about the body with our free body systems printables, great for elementary-aged children. Learn about the human body and the body parts of different animals.
Human Body
Discover the amazing human body with our free worksheets. These include body systems and a fun word search!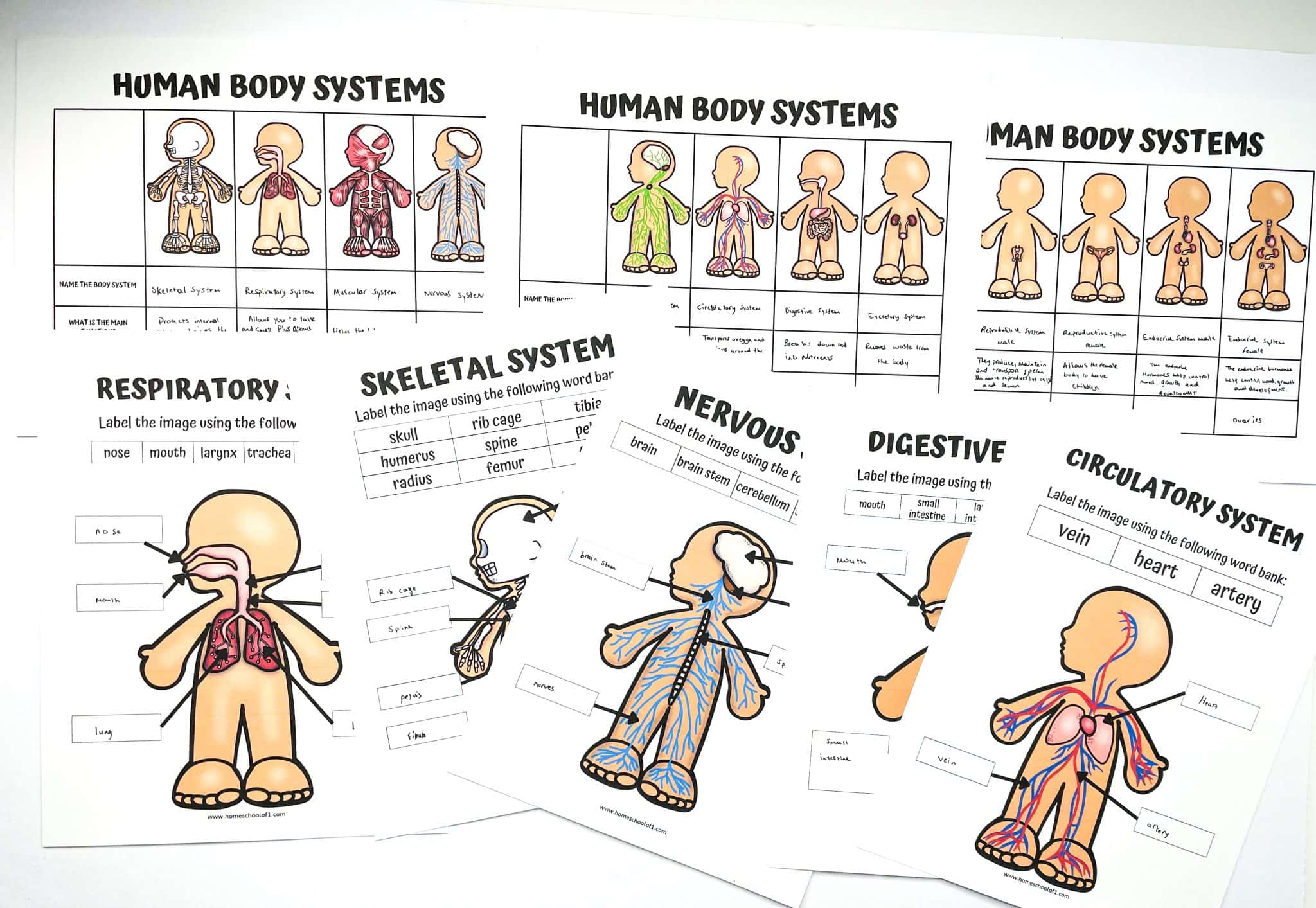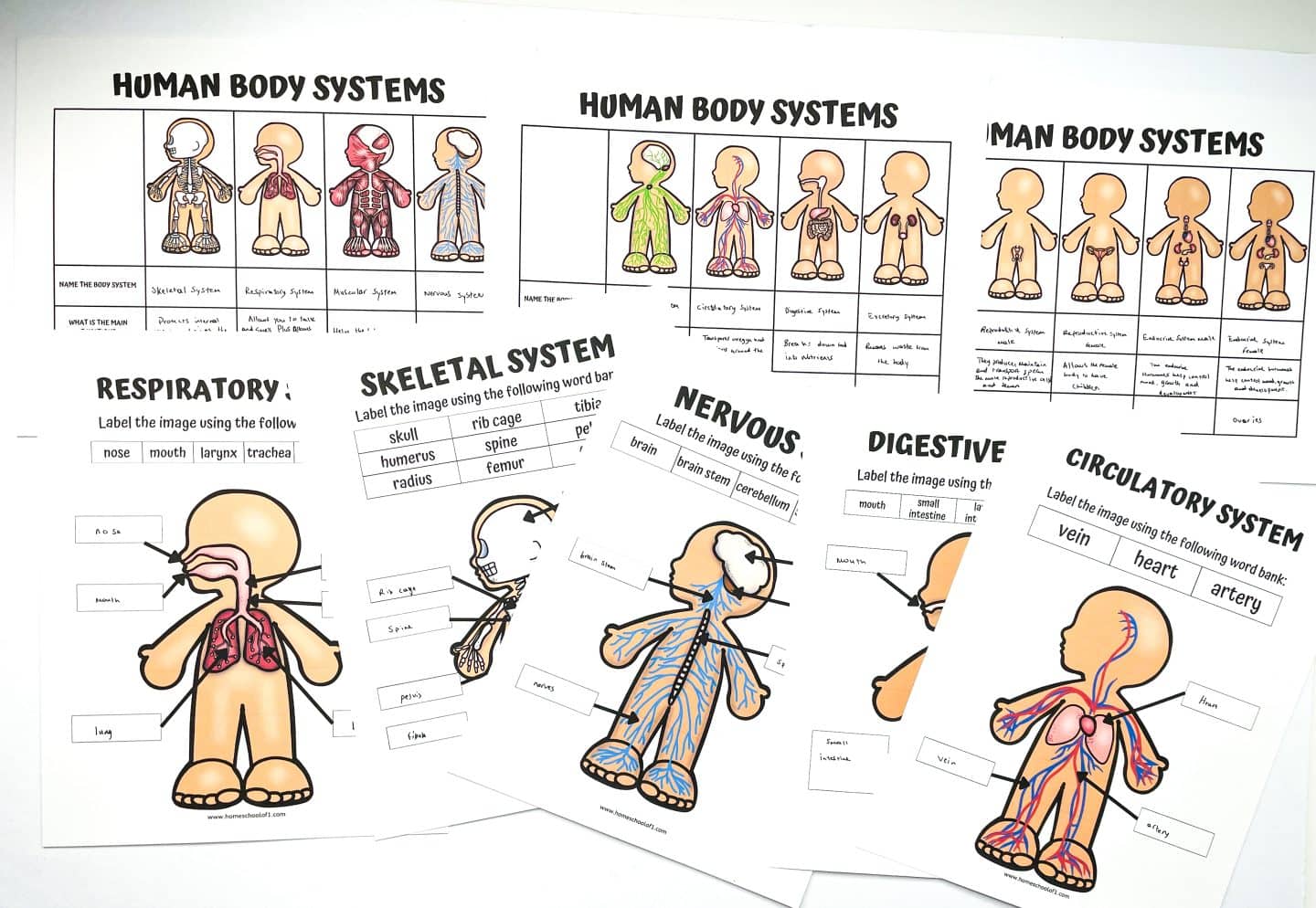 Animal Anatomy
Explore animal anatomy with our collection of worksheets, each focusing on a different creature, from ants and bats to ladybugs and polar bears.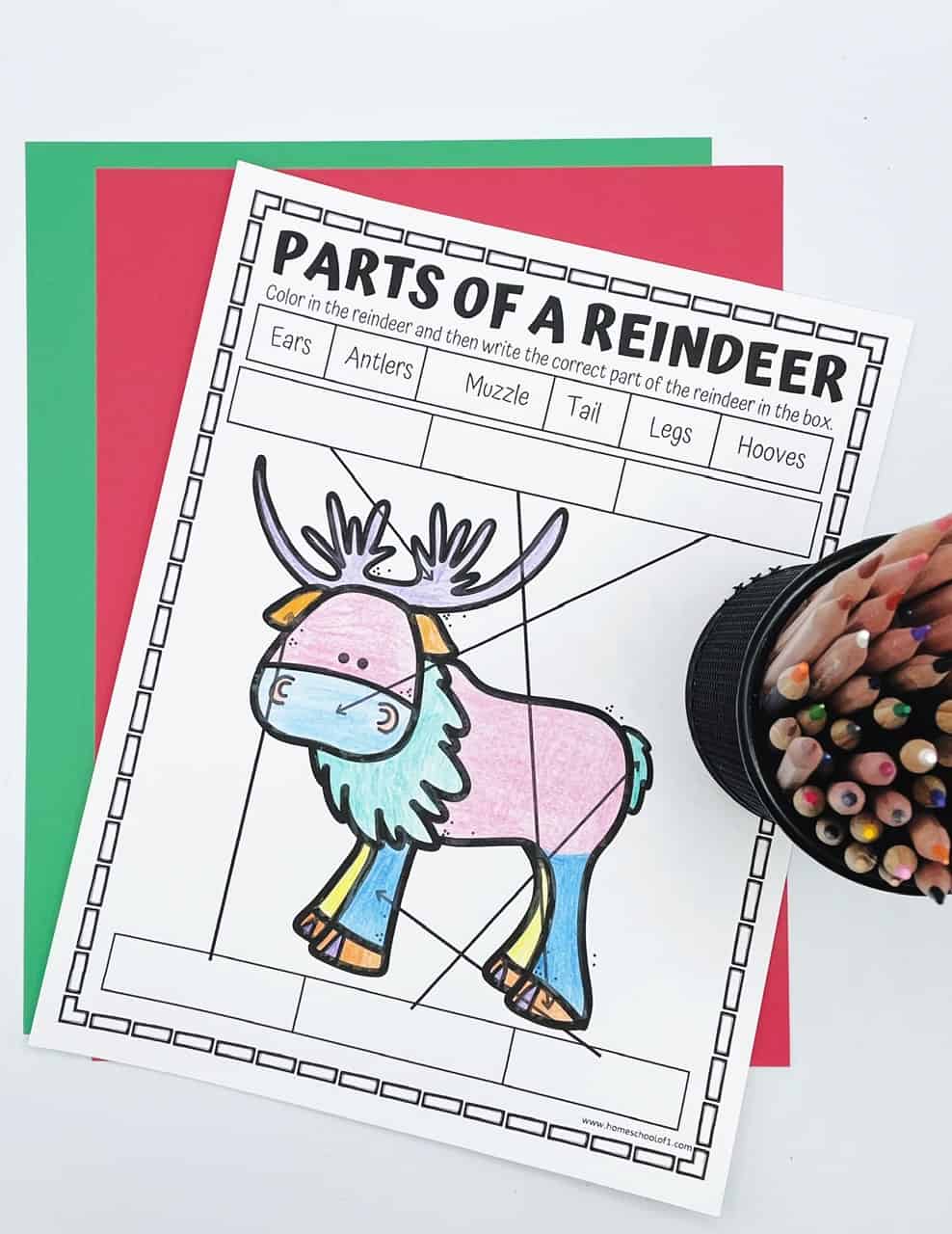 Free printable astronomy worksheets
These outer space printables include free worksheets and activities on the moon and the planets.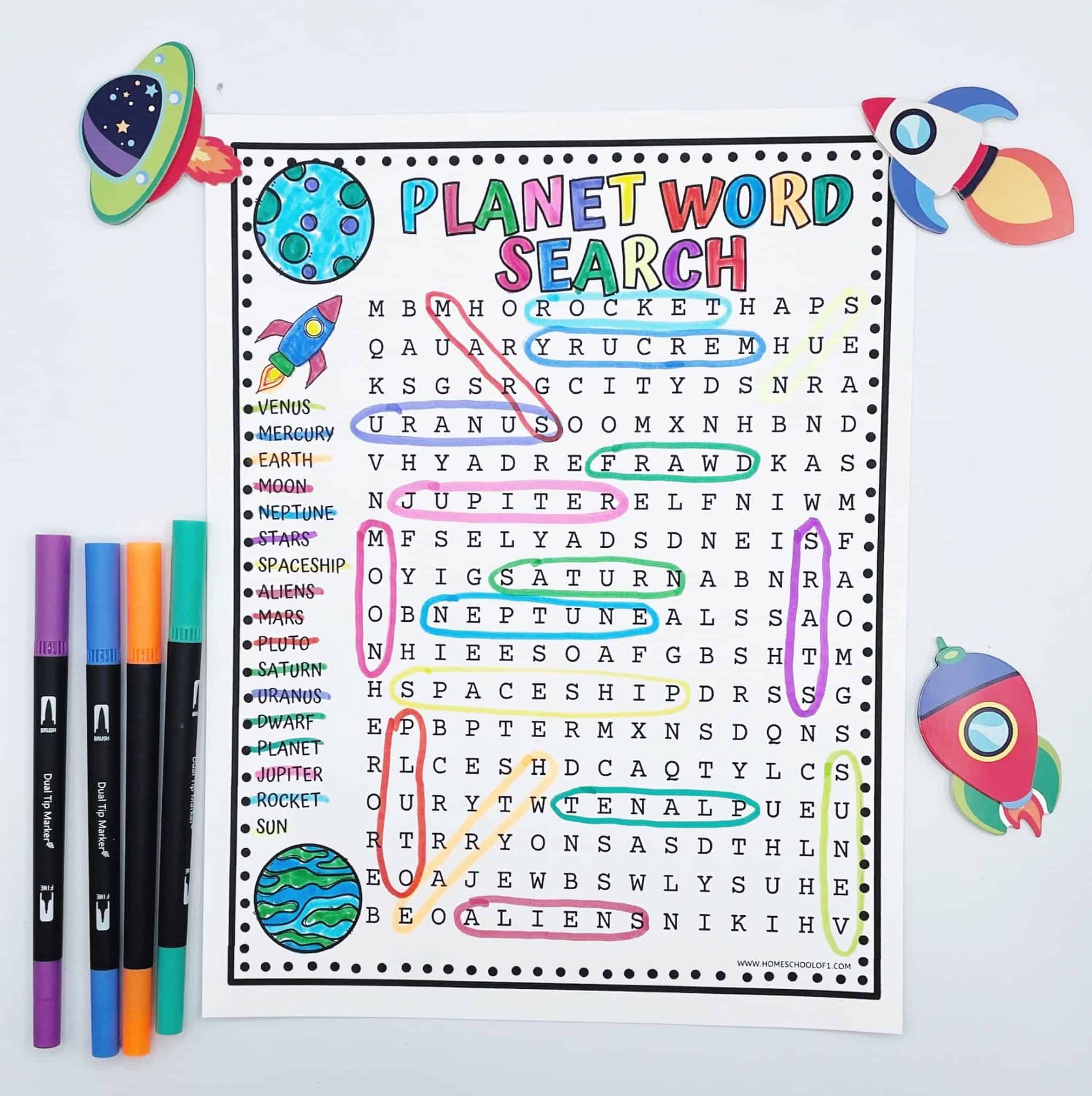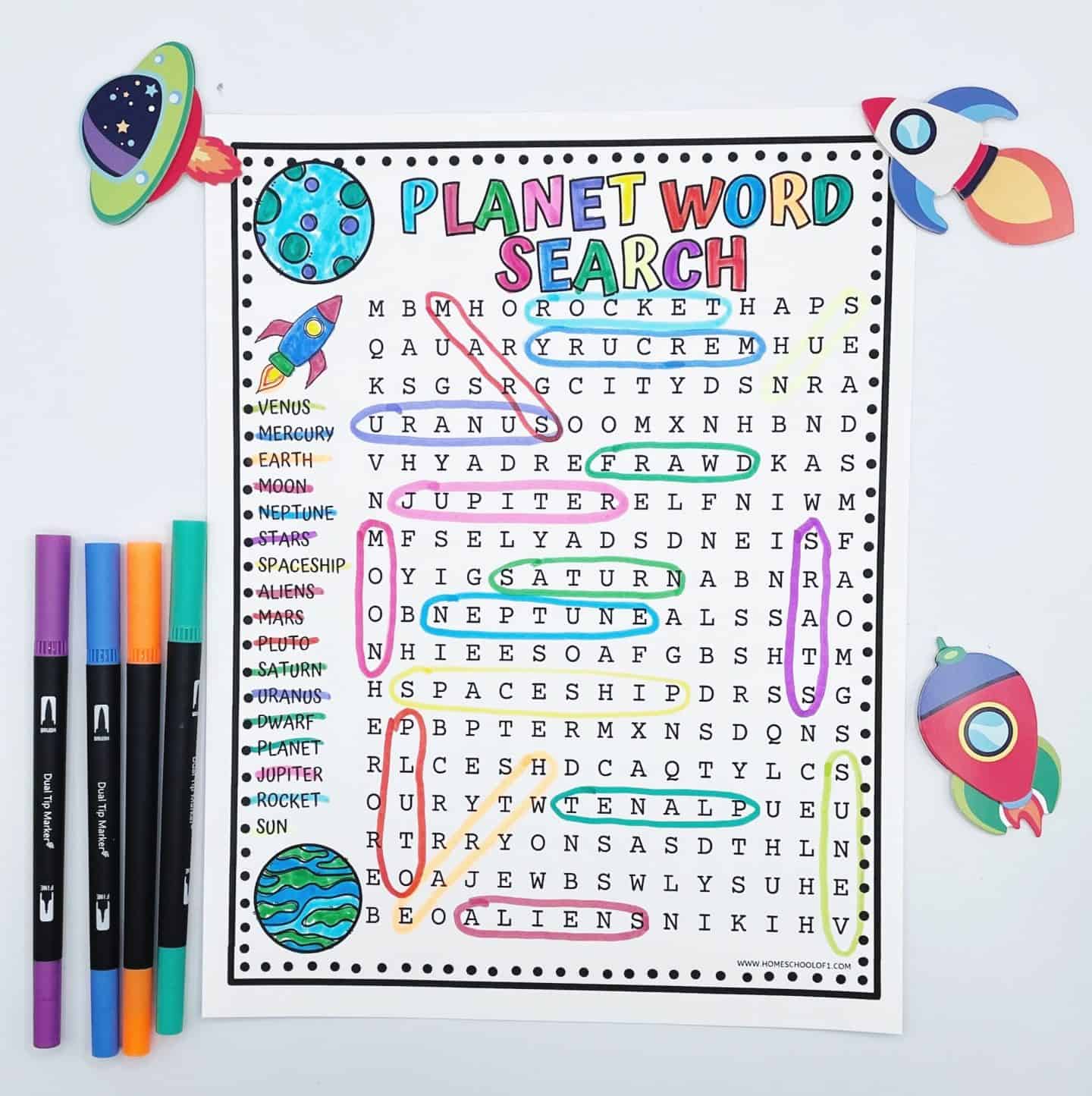 Free Life Cycle Printables
Explore the wonders of nature with our free life cycle worksheets.
From bees to butterflies, penguins to plants, our resources cover a wide range of fascinating life cycles.
Engaging and educational, these worksheets provide a hands-on learning experience that will spark curiosity and deepen understanding of the natural world.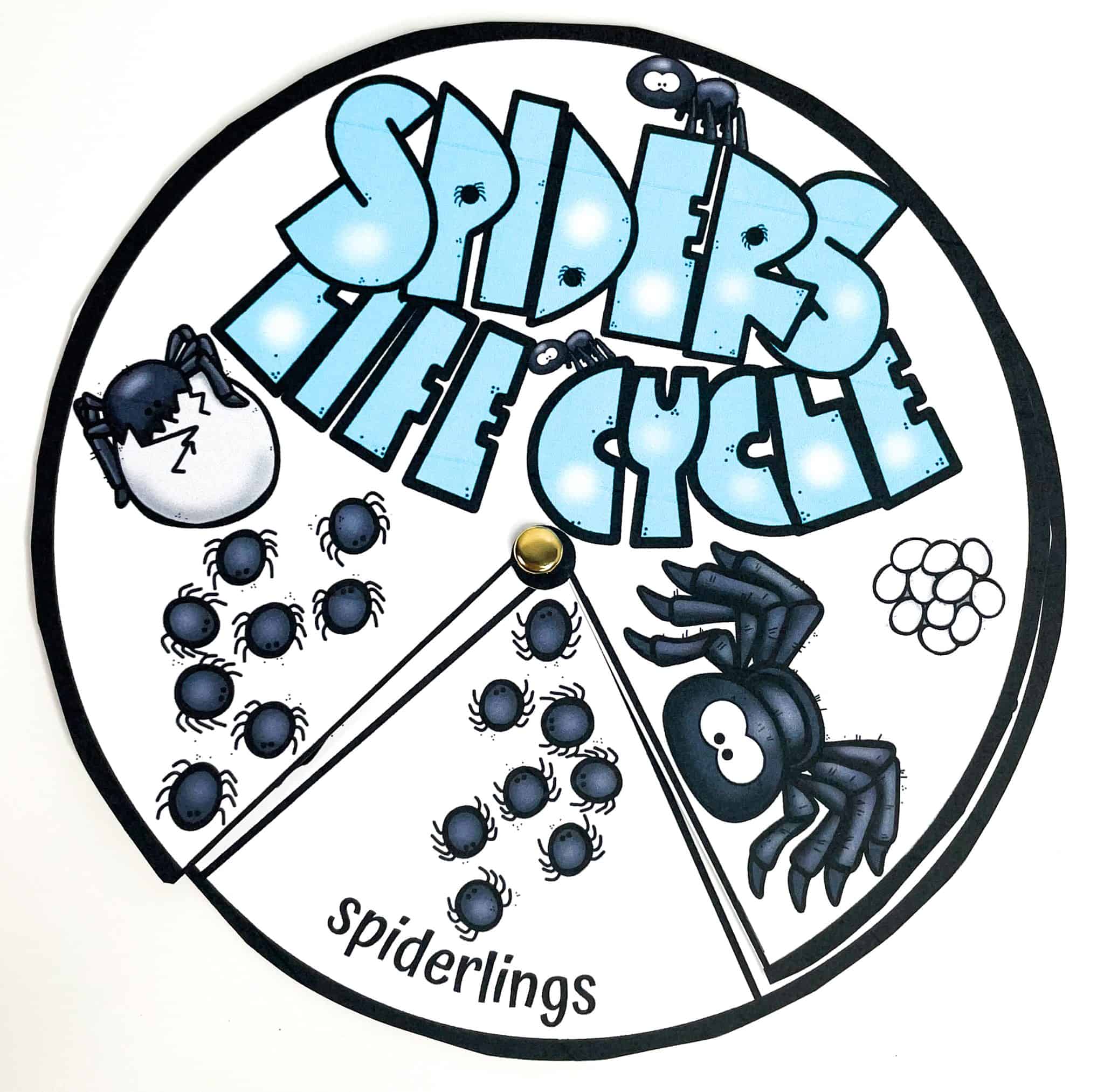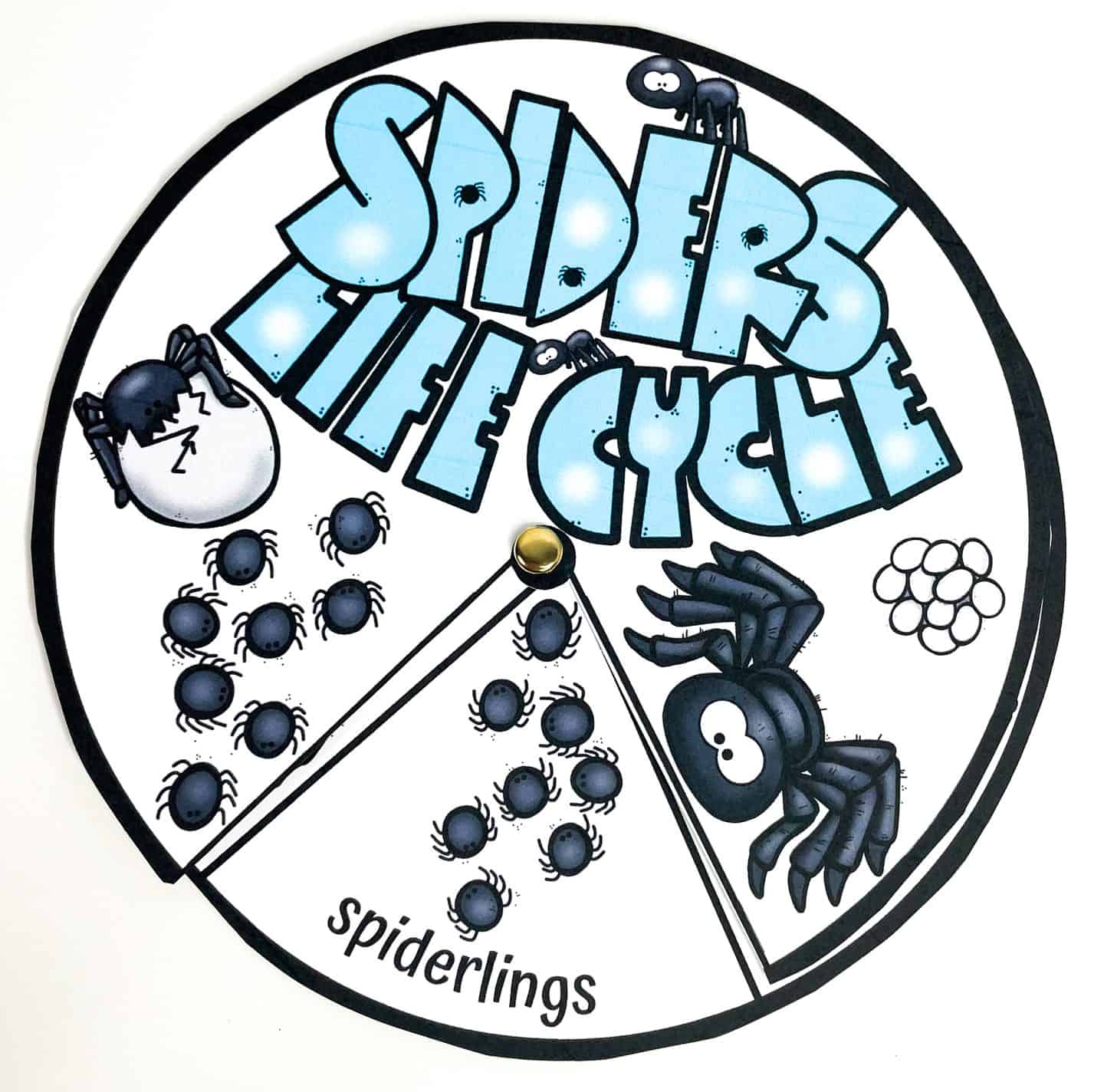 Free Earth Science Printables
Earth science is all about understanding our amazing planet.
It's the study of everything from rocks and minerals to weather patterns and ecosystems.
With earth science, we get to explore the fascinating processes that shape our world and learn how we can protect and appreciate the beauty of our Earth.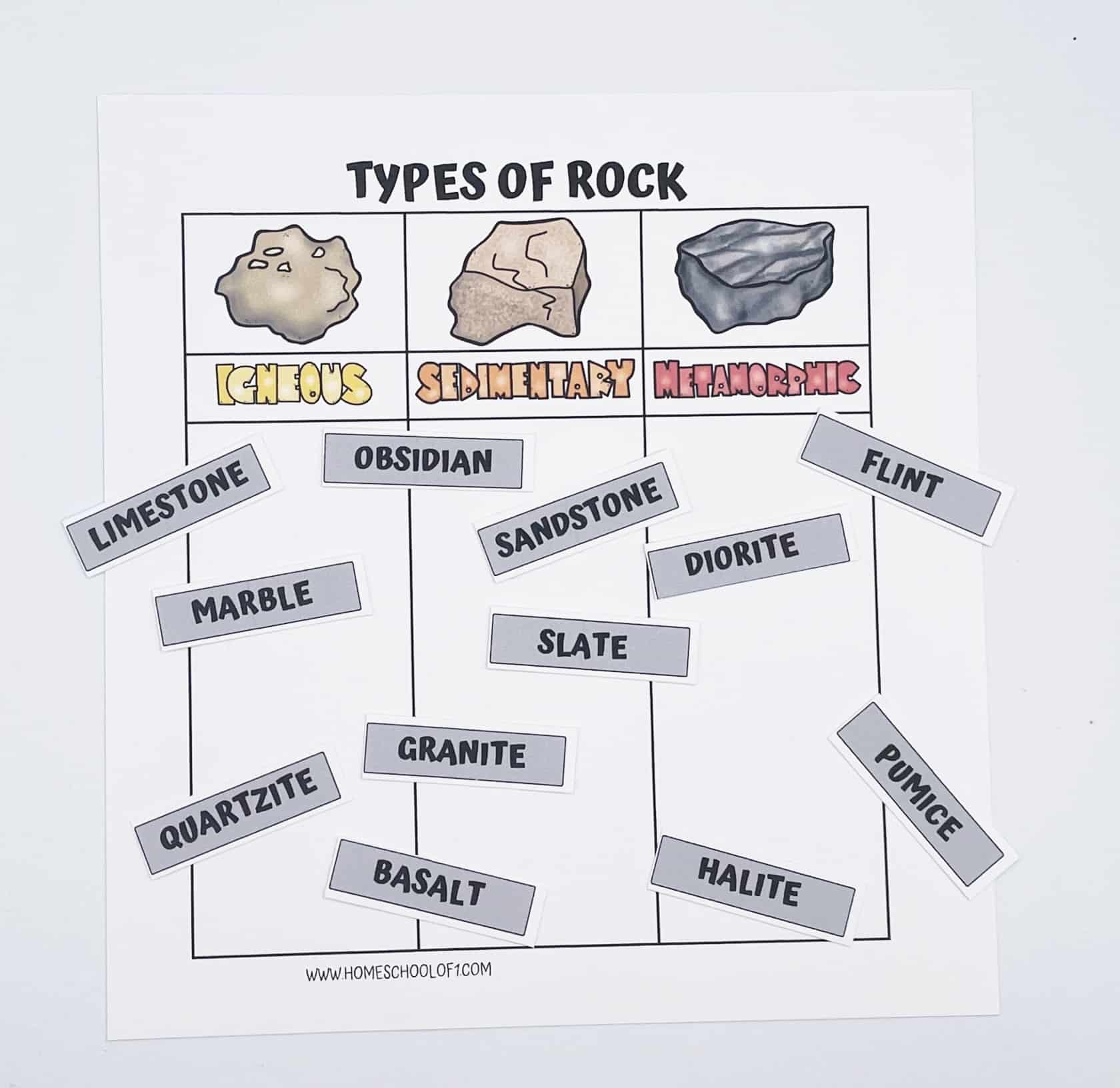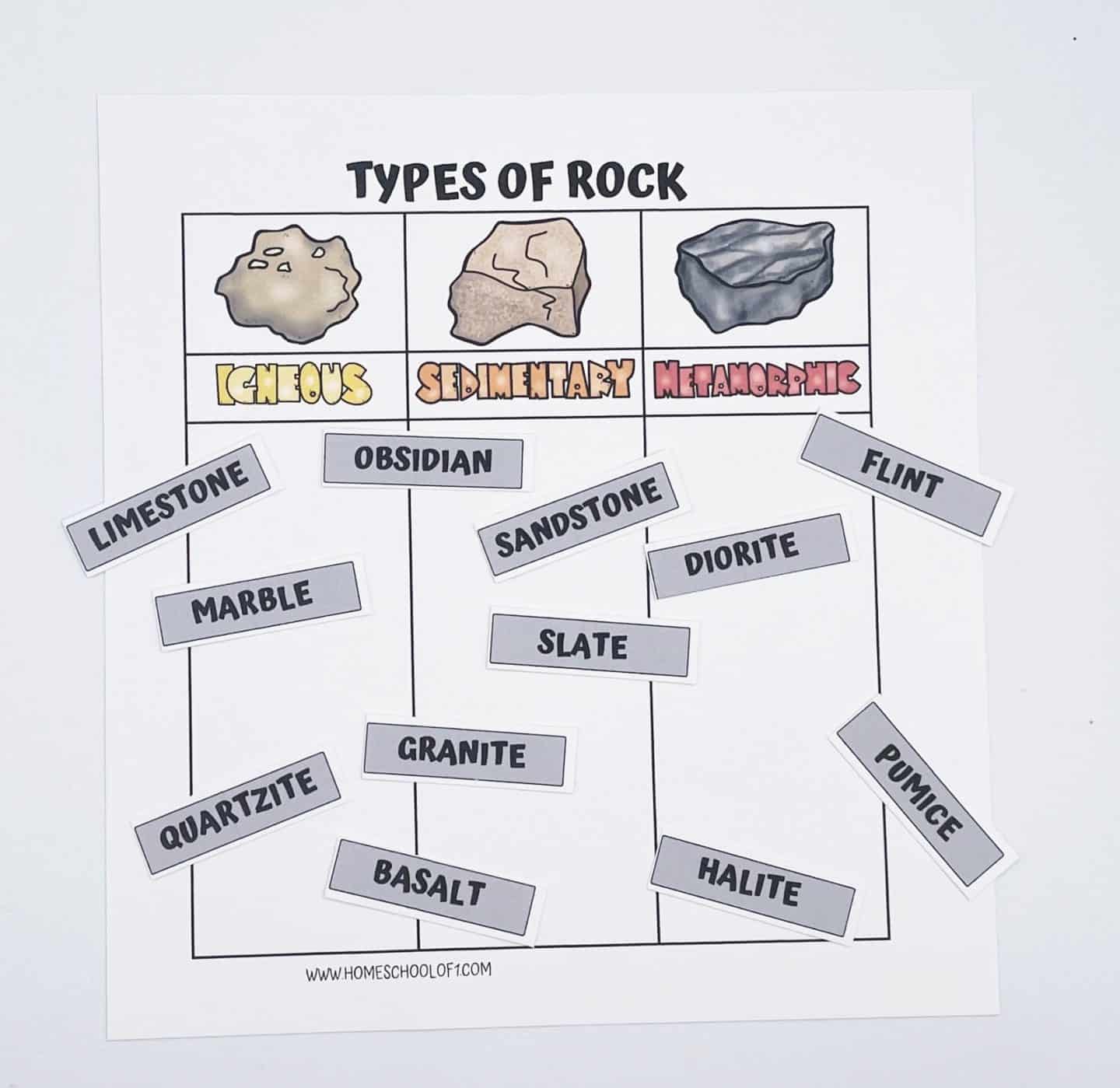 Even more free science worksheets
Last Updated on 25 November 2023 by homeschoolof1