19 of the Best Foreign Language Curriculum For Homeschoolers
Learning a foreign language is hard, especially if you homeschool and only speak one language.
We are from the UK but now living in Florida. So being able to speak Spanish is pretty important.
I learned French in school as many do in the UK. But of course, as the years have gone on, I have forgotten pretty much all but the basics.
Learning a foreign language is even more important in the USA, you have to have studied a foreign language for at least 4 years to get into University. Yes I know, this was crazy to me too. So I thought I would find the best foreign language curriculum for homeschoolers to start using NOW.
Foreign Language For Homeschoolers
Lingopie
I am excited to share this one with you, as we have only come across it recently. Where you watch cartoons/shows in a foreign language! Each show comes with subtitles in the original language (ex. Spanish TV Show + Spanish Subtitles). Every word, phrase, or slang is clickable to give you an instant translation in real-time to help you learn. After you watch an episode you can easily review all your new vocabulary & grammar rules with our built-in flashcards and word lists. There is a 7-day free trial so check it out, but it is only $5.99 a month after so it is very reasonably priced.
Rosetta Stone
Rosetta Stone is the best foreign language learning tool available. If you are not sure, they have a 3 day free trial with full access, so check it out. They get 4.7 star reviews and is used by Lego and BMW!
Outschool
Learn a language with Outschool (get $20 off your first class). With free lessons coming all the time, there is so much to chose from. Currently, you can have live lessons for the following foreign languages:
French
Spanish
Chinese
German
Japanese
Korean
Danish
Check out our review of Outschools live online classes here.
Foreign Language Curriculum
With Schoolhouse Teachers you can learn, American Sign Language, Latin, Spanish, French, Latvian. I love Schoolhouse teachers because you get FULL access to every subject and every grade once you subscribe. So you don't just need to pick one subject, you can have them all!
Duo Lingo
Duo Lingo is the best FREE foreign language app. You can pretty much learn any language you could possibly think of!
Teach it Languages
Teach it Languages is for foreign languages for KS3 and above. There is a free subscription and the paid for plans start at £30 per year.
Babble
Babble offers 13 different languages, there are free resources, and paid for subscriptions starting from only £4.75 per month.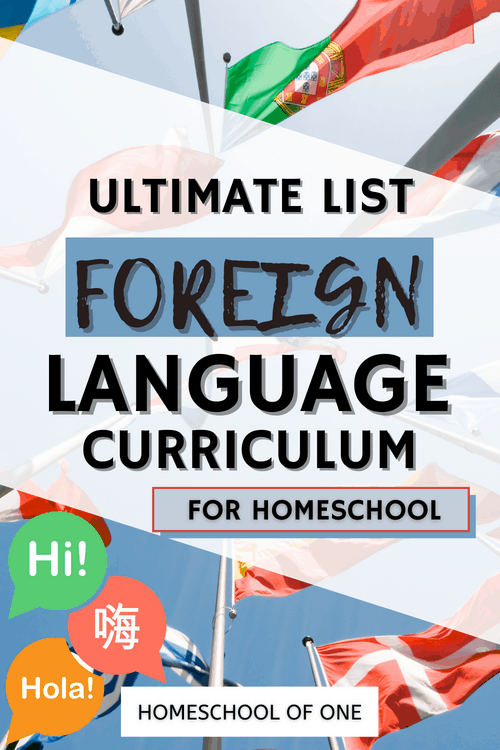 Sign Language
If you are looking to learn sign language, check out 25 FREE resources in our recent post.
French Workbooks For Homeschool
French Made Easy with Carol Vorderman
KS3 French Workbook with Answers
Spanish Workbooks For Kids
KS3 Spanish Workbook with Answers
10 Minutes a Day Spanish with Carol Vorderman
Learning German Worksheets
KS3 German Workbook with Answers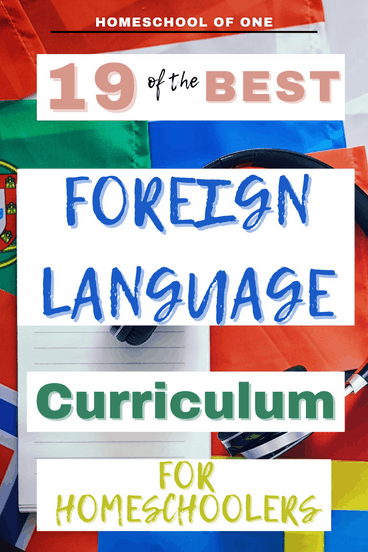 What do you use for teaching foreign languages for homeschoolers? Please let me know in the comments.
Last Updated on 17 September 2021 by homeschoolof1