23 Best Homeschool Foreign Language Curriculum
Learning a foreign language is hard. Finding a good homeschool foreign language curriculum is really important if you only speak one language.
Learning a foreign language is incredibly important, and as a minimum, you need to study a foreign language for at least 2 years to get into college. Up to 4 years if you are planning to get into a competitive school.
I thought I would find the best homeschool curriculum for learning a second language to start using today.
We studied ASL in grade 6 and have now switched to learning Japanese, which we will continue for the next 4 years.
I wanted to let my son decide what language he was most interested in (despite living in Florida, and most people speaking Spanish, he could not be swayed!) After all, he will be the one having to study it for the next 4 years.
We started Japanese in grade 7 rather than waiting for high school, just in case we need to change it!
I have added our favorite resources for Spanish, Japanese, sign language, French, German, Latin, and general foreign language studies.
**There may be affiliate links in this post. You can read my full disclosure at the bottom of the page.**
Foreign Language Curriculum for Homeschool
La Clase Divertida. Offers a Spanish curriculum for elementary and middle school students. Plus live, online classes for high school kids.
Learn a language with Outschool. With free lessons coming all the time, there is so much to choose from. (Check out our Outschool review here.) Currently, you can have live online lessons for the following foreign languages:

French
Spanish
Chinese
German
Japanese
With SchoolhouseTeachers you can learn, American Sign Language, Latin, Spanish, French, and Latvian. I love SchoolhouseTeachers because you get FULL access to every subject and every grade once you subscribe. So you don't just need to pick one subject, you can have them all!
Lingopie is a new one for us, but we love it! You watch cartoons/shows in a foreign language! Each show comes with subtitles in the original language (ex. Spanish TV Show + Spanish Subtitles). Every word, phrase, or slang is clickable to give you an instant translation in real-time to help you learn. There is a 7-day free trial so check it out, but it is only $5.99 a month after so it is very reasonably priced. Check out our Lingopie review here.

Visual Latin lessons pair three videos with worksheets and online flashcards. To guide students from grammar concepts, to practice sentences, to reading in Latin. Kids everywhere love it! They offer free samples and a 100% money-back guarantee so you have nothing to lose.
Duo Lingo is the best FREE foreign language app. You can pretty much learn any language you could think of, in fact, I have just checked and they have 19 distinct languages you can learn!
Japanese from Zero! 1: Proven Techniques to Learn Japanese for Students and Professionals
Carson Dellosa Skill Builders Spanish I Workbook—Grades 6-8 Reproducible Spanish Workbook With Spanish Vocabulary, Common Words and Phrases for Conversational Skills (80 pgs)
Carson Dellosa Skills for Success, Spanish Workbook for Middle School and High School Students, Learning Spanish Practice and Activity Book for Classroom or Homeschool Curriculum
German for Everyone Junior: 5 Words a Day (DK 5-Words a Day)
Beginner French Workbook: Learn over 400 words! Level 1
Latin for Beginners
Best Homeschool Spanish Curriculum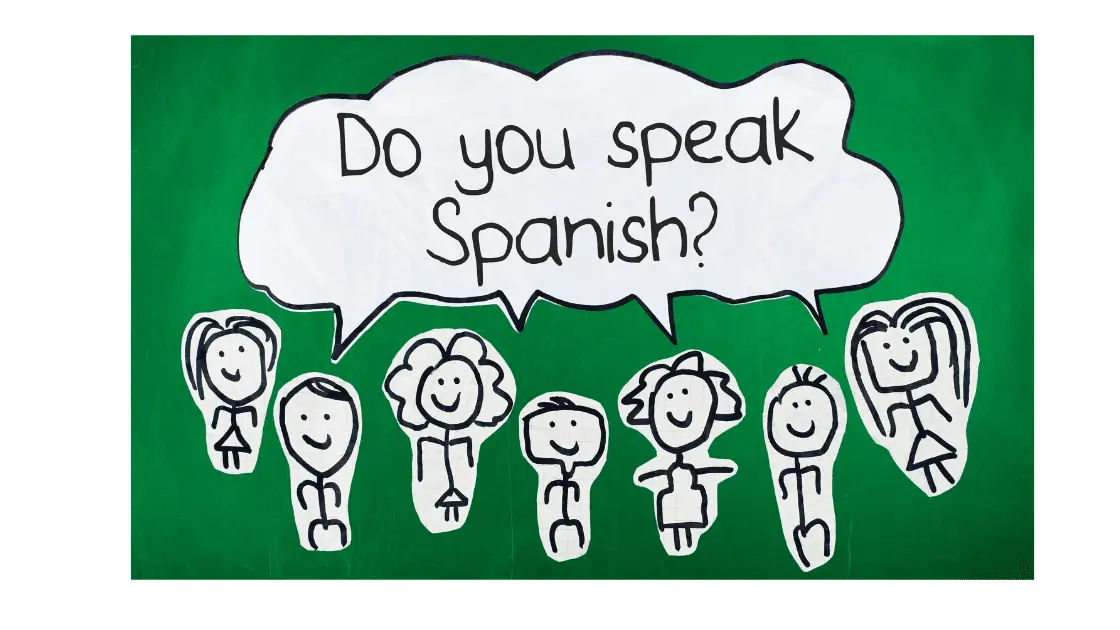 If your kids learn better with books, then these are the best I have found for homeschooling Spanish:
Homeschool French Curriculum
These workbooks are aimed at kids aged 5-14, but remember these are only for supplementing a spoken class.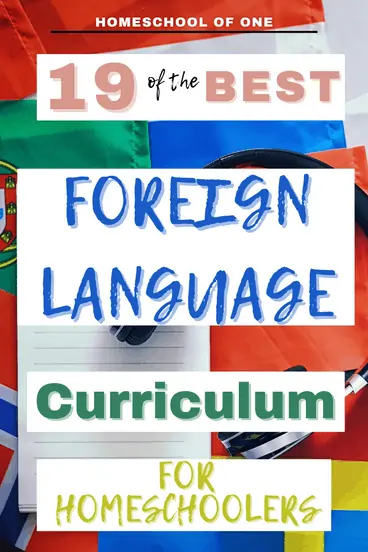 German Homeschool Curriculum
Outschool has numerous German-speaking lessons for beginners to intermediate.
Learn to speak German with these awesome homeschool German curriculums.
Homeschool Sign Language Curriculum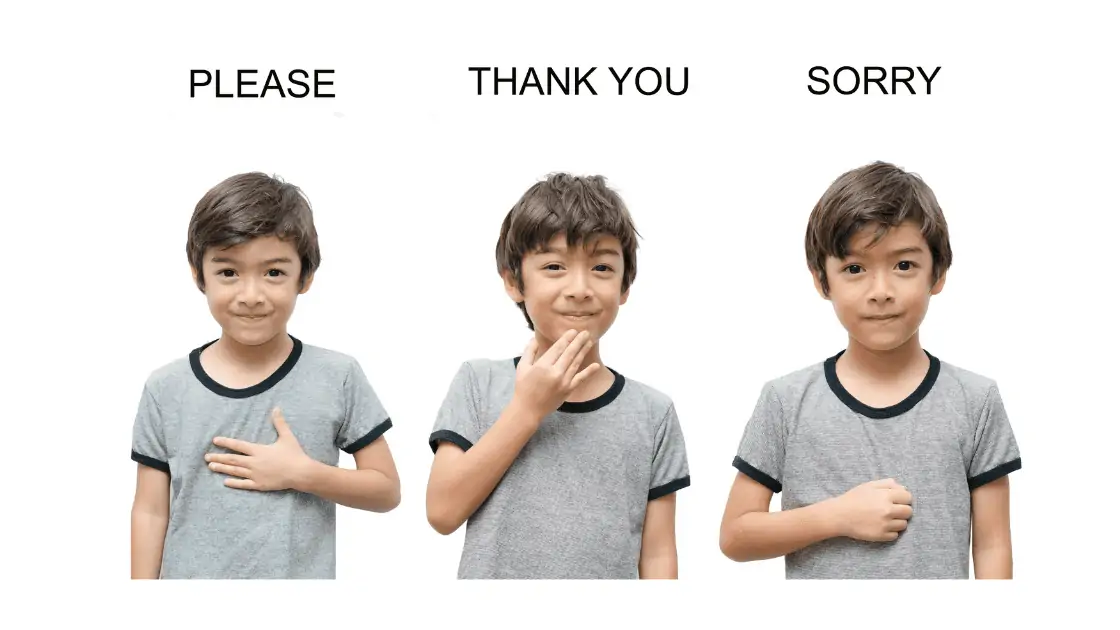 If you are looking to learn sign language, check out our favorite ASL homeschool curriculum in our recent post.
Some colleges will accept this as a foreign language requirement, but please check if that is the only reason you will be doing it. Our favorite is Mr D ASL from Mr. D Math.
We Can Sign!: An Essential Illustrated Guide to American Sign Language for Kids
Sign Language for Kids: A Fun & Easy Guide to American Sign Language
ASL Flash Cards – 200 American Sign Language Flash Cards for Beginners, Kids, Teens and Adults
American Sign Language for Kids: 101 Easy Signs for Nonverbal Communication
Signing for Kids, Expanded Edition
ASL Alphabet and Numbers Learning Workbook: Learn to fingerspell with this workbook for kids and adults
What are the Benefits of Learning a Foreign Language?
Of course, there are so many benefits, but I will just list our top 5.
Most four-year colleges and universities want to see a minimum of two years of foreign language on the high school transcript. Although some want 4 years.
Students who can speak a foreign language are proven to get better school grades in all subjects.
Ability to get better jobs, we live in South Florida, so if Freddie was looking for work now he would definitely benefit if he could speak Spanish.
It actually improves your language skills as a whole.
It makes traveling the world a lot easier! I have traveled a lot, and it definitely would have been better if I could speak the language.
What Is The Most Spoken Language In The World?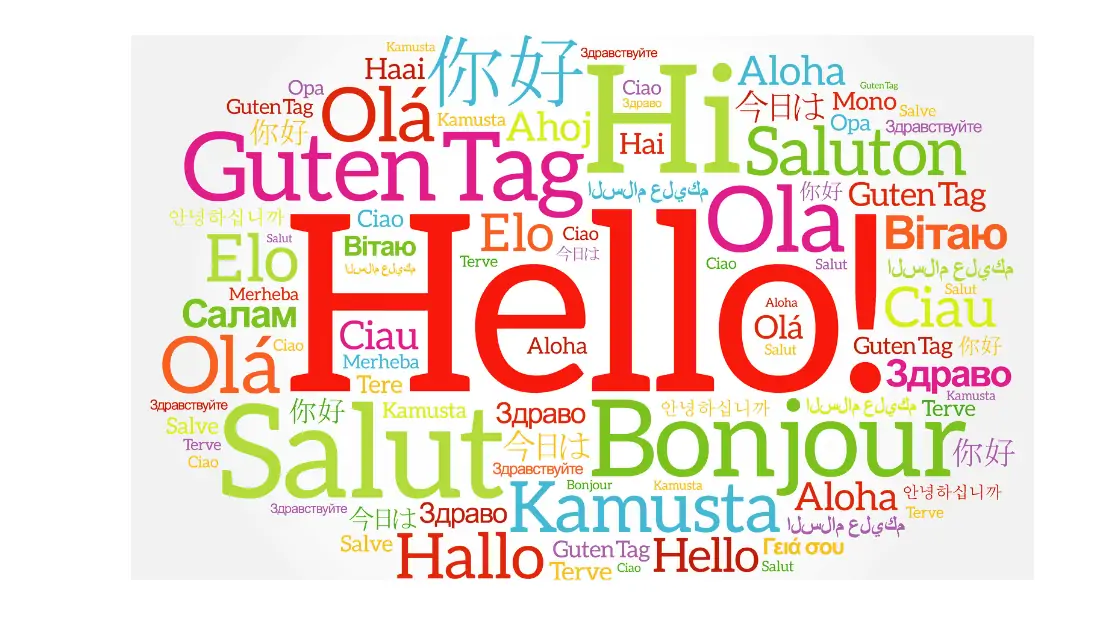 I couldn't write a blog post about foreign languages without understanding what the most popular languages were.
According to Babble the below are the top 10 most spoken languages in the World! I could have maybe guessed the top 6, but not in that order. I really expected to see at least French on the list!
Chinese – 1.3 Billion native speakers
Spanish – 471 Million native speakers
English – 370 Million
Hindi – 342 Million
Arabic – 315 Million
Portuguese – 232 Million
Bengali – 229 Million
Russian – 154 Million
Japanese – 126 Million
Lahnda – 118 Million
Above I have only detailed foreign languages for homeschoolers in Spanish, French, Japanese, and German as these are the most popular. But, you could start with Duo Lingo if you want to learn one of the above languages.
What do you use for teaching foreign languages to homeschoolers? Please let me know in the comments.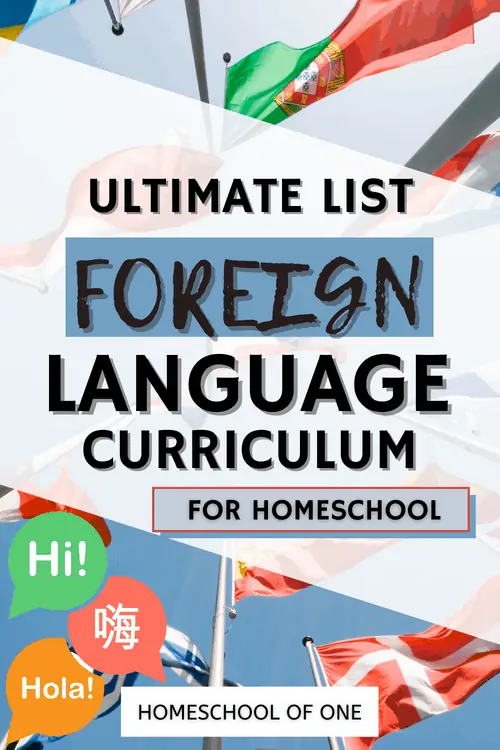 Last Updated on 17 September 2023 by homeschoolof1