Best Secular Homeschool History Curriculum
History is without a doubt our favorite subject after math. I have spent weeks looking for a homeschool history curriculum that we can use.
We are secular homeschoolers so I didn't want a Christian curriculum. but I struggled to find a homeschool history curriculum that would work. I wanted to share with you what we found, and what we have decided to do.
We have decided to study history with no curriculum. This at first made me really nervous, as we both definitely work better with structure. But we have made it work. I would like to add that we are only in grade 6. Next year for grade 7 we will be using a more formal homeschool history curriculum.
If you enjoy playing games in your homeschool we have put together our top 20 history board games for you to enjoy.
I think you are also going to enjoy our top 10 homeschool history books.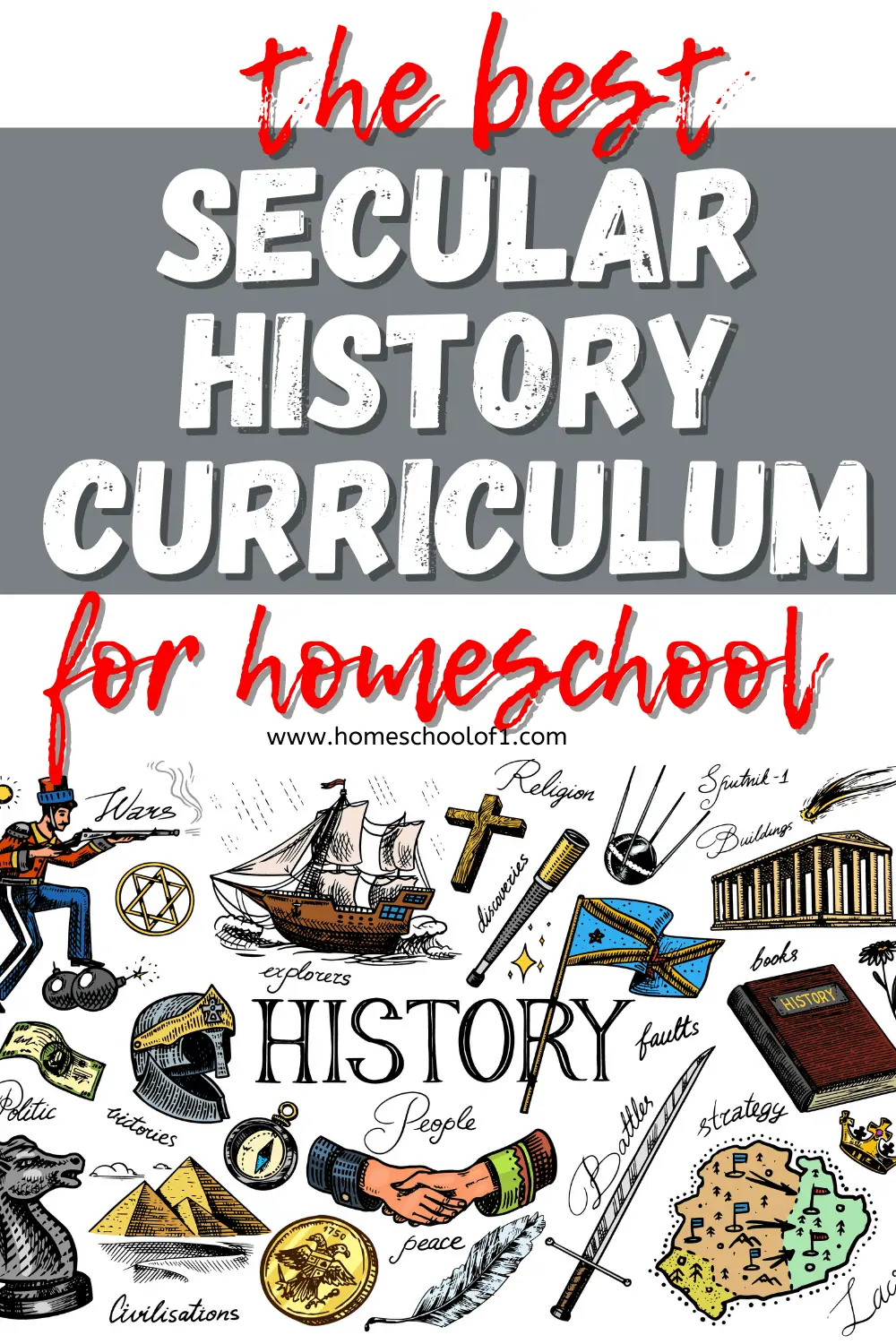 **There may be affiliate links in this post. You can read my full disclosure at the bottom of the page.**
Best history curriculum for homeschoolers
These homeschool history curriculums are all we have found that are secular.
We have used History Odyssey and are currently using Beautiful Feet. The others have been recommended by other secular homeschoolers.
The problem is, most homeschool history curriculums are religious. So if you are secular homeschoolers and want a full history curriculum you will have to choose from these options.
See the best homeschool curriculum for high school history.
Free Homeschool History Curriculum
If I am ever looking for even more history resources, I will check out these amazing free homeschool curriculum resources.
Best homeschool history books to supplement the curriculum
These are the best homeschool history books we have used, or currently use in our homeschool.
We love books, but we're not big fans of the Kindle, I wish we were it would save us a fortune.
All of these books could be borrowed from the library, so you don't need to splurge if you don't want to!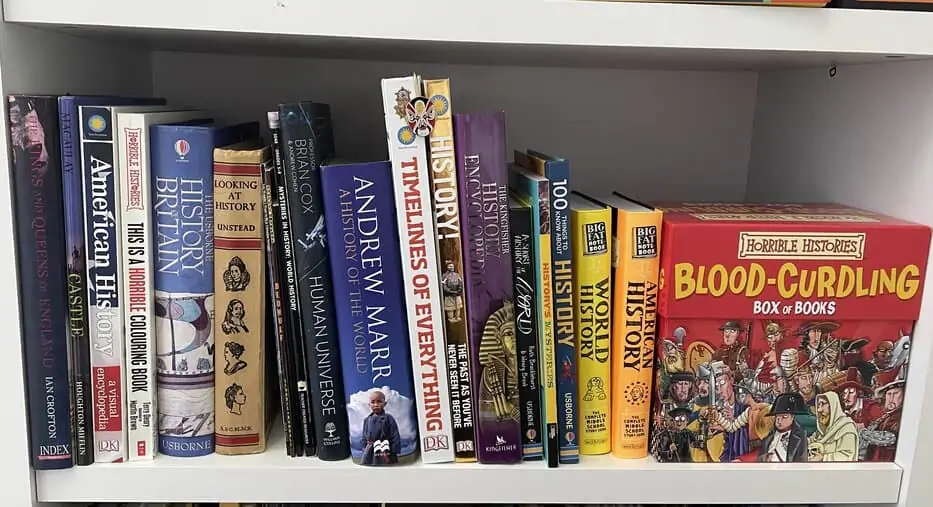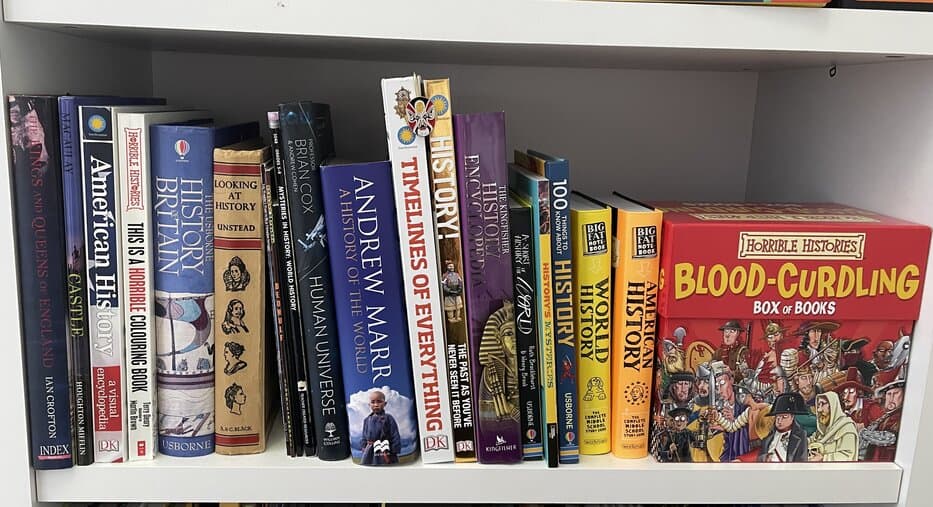 We tend to use two key books to assist us with the timeline, and then we supplement with other books, workbooks, online resources, and youtube.
I'm showing my age a little with the Looking At History book! I used this when I was at school over 30 years ago. So apart from that book, you can find all the others on Amazon.
The two books we use as our homeschool history curriculum are The Big Fat Notebook For History and the Kingfisher History Encyclopedia. But as you can see above we have lots of history books!
The best history workbooks
We love using workbooks in our homeschool, I think you either love them or hate them!
But I find that they are an easy way to use for a checkup of understanding.
I found there were not many good history workbooks (although many more if you are in the UK).
We have only used the 180 Days of Social Studies and it ties in really well with our two workbooks. Although it also covers other subjects, we have only been focussing on the history lessons, and we really love it.
We have recently come across Evan Moor too (yes I know, we are fairly new to America!!), and they have lots of history workbooks too. We haven't used them yet, but as soon as we have finished the 180 days of social studies we will be ordering them.
Check them out Evan Moor for grades K-6.
Youtube History Documentaries
If I can't find the lesson I need on those three channels I just search on Youtube for the particular resource I need. But, in two years, I haven't needed anything else! But check out all our favorite kid's educational videos on Youtube if you need more ideas.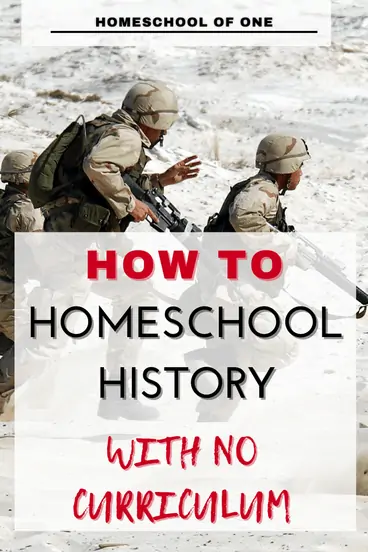 History Live Online Classes
We absolutely love Outschool in our homeschool, as he gets to talk and communicate both with the teacher and his peers.
Outschool has lots of classes on history, so I highly recommend you have a look. Take your first Outschool class today, you won't regret it.
Curiosity Stream
This is relatively new to us, we only got Curiosity Stream a couple of months, but we are hooked! It is not only a channel for history, it has awesome science documentaries plus lots more.
You can watch Curiosity Stream on your computer or iPad. You can even download the app on your TV, and at only $20 per year, it is well worth it. Check out how we use Curiosity Stream in our homeschool here.
Please let me know in the comments what you use as a homeschool history curriculum, I would love to know.
Last Updated on 24 January 2023 by homeschoolof1