17 Best ADHD Books for Parents To Help Kids Excel in 2023
I know firsthand that parenting a child with ADHD can be tough. So, I recommend checking out the best ADHD books for parents. They'll provide essential guidance to help you navigate this challenging journey.
My son was diagnosed with attention deficit hyperactivity disorder (ADHD) when he was 9 years old. We had already realized there was something special as we had decided to homeschool him a year before when he was struggling in the classroom.
These ADHD books have helped us so much through the years. As we are homeschooling a teenager now I can honestly say without these books we would all be struggling!
If you are also homeschooling a child with ADHD check out our top tips. But carry on reading for our favorite books that will help you.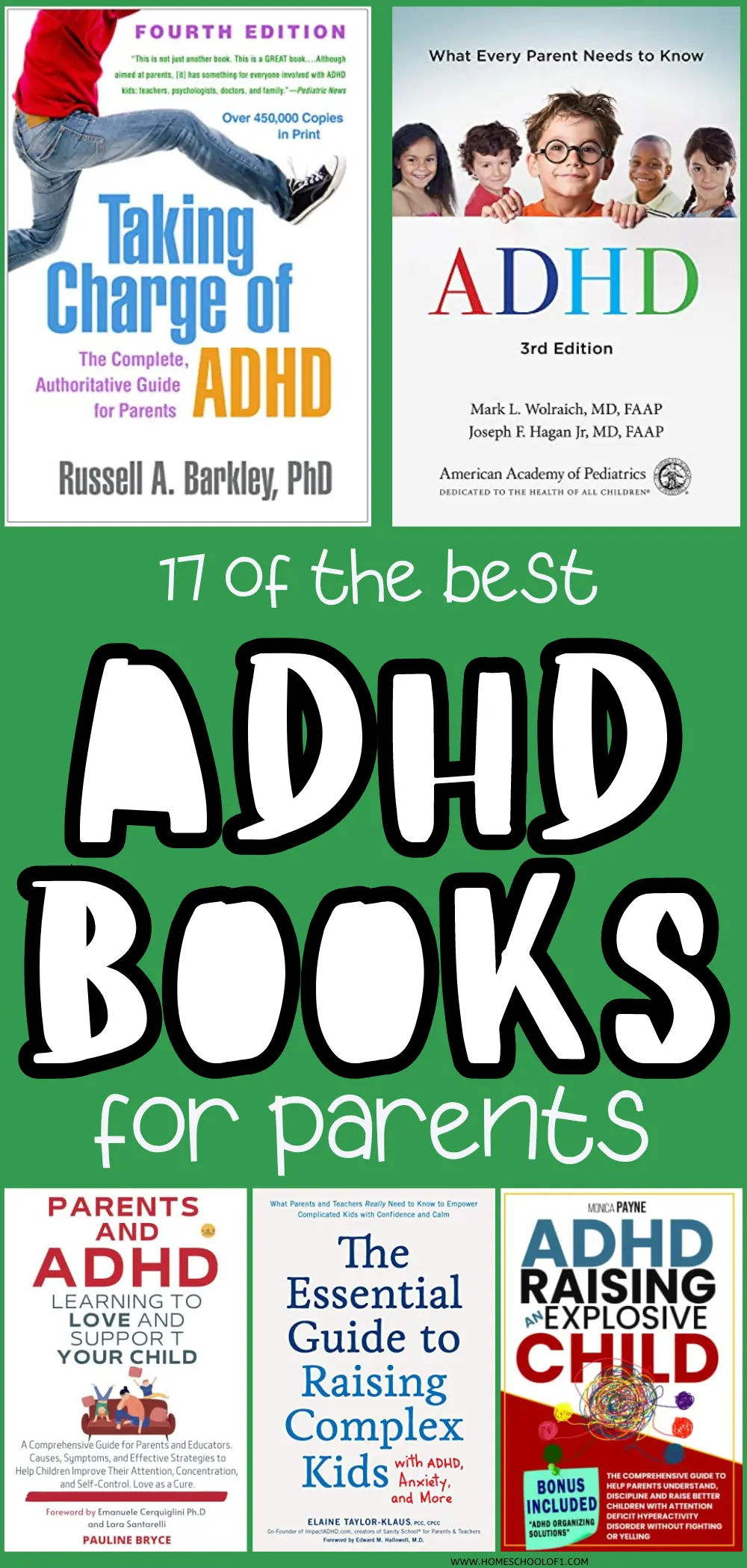 **There may be affiliate links in this post. You can read my full disclosure at the bottom of the page.**
Best books about ADHD for parents
Raising a child with ADHD can be a challenging yet fulfilling journey. These carefully selected ADHD books have been our lifelines, offering indispensable wisdom and strategies that have truly transformed our homeschooling experience.
They have loads of practical tips that have empowered us to manage ADHD-related challenges with confidence and compassion and have made me a better parent.
Whether you're homeschooling a child with ADHD or just seeking emotional support. These great books are essential companions on this rewarding, albeit occasionally tough, parenting adventure.
Additional resources for parents of children with ADHD
Best ADHD homeschool curriculum