ADHD Homeschool Curriculum
Finding an ADHD homeschool curriculum requires careful consideration of individualized learning strategies and resources tailored to a child's unique needs and abilities.
If your child has attention deficit hyperactivity disorder (ADHD) and you are homeschooling. You are already on the only path that matters!
Traditional school is so hard for children with ADHD (I know, my son went until he was 8 years old.) I'm sure homeschooling isn't the only answer, but it was for my child.
Carry on reading to see how homeschooling a child with ADHD can be achieved successfully.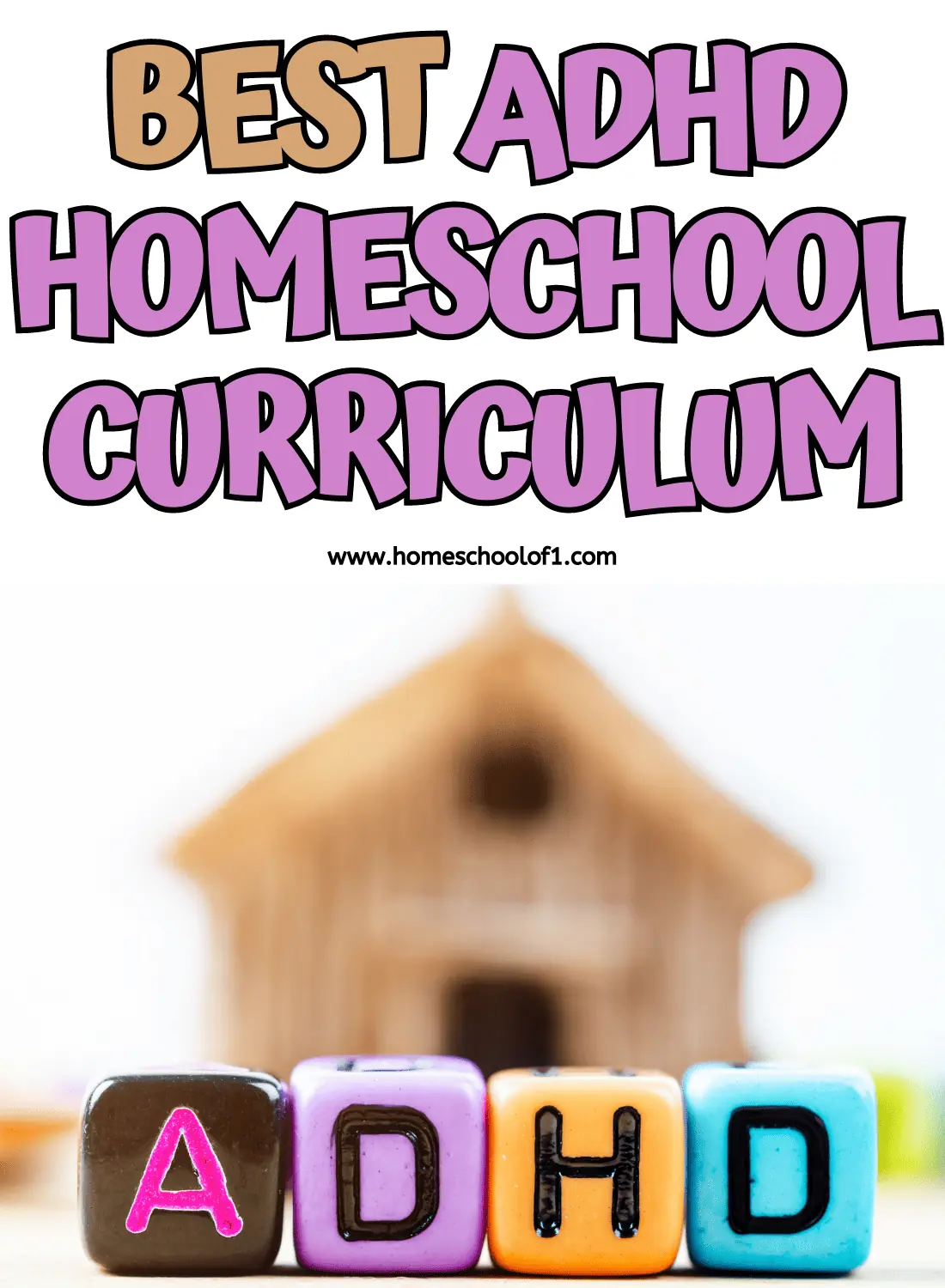 **There may be affiliate links in this post. You can read my full disclosure at the bottom of the page.**
Homeschool Curriculum for ADHD
Finding a homeschool curriculum that can cater to their learning style is the most important thing. But there is not a one size fits all.
If your children are struggling with ADHD I highly recommend getting them some ADHD books for kids. To help them better understand and manage their condition.
Individualized Lesson Plans
Collaborate with your child to set specific learning goals and objectives that align with their interests and strengths.
Consider their learning styles when choosing resources to maintain engagement.
Regularly review and adjust the plan based on their progress and evolving interests.
A Dragon With ADHD: A Children's Story About ADHD. A Cute Book to Help Kids Get Organized, Focus, and Succeed. (My Dragon Books)
Taking Charge of ADHD: The Complete, Authoritative Guide for Parents
The Boy with the Faster Brain
A Beginner's Guide on Parenting Children with ADHD: A Modern Approach to Understand and Lead your Hyperactive Child to Success (Successful Parenting)
The Survival Guide for Kids with ADHD (Survival Guides for Kids)
Defusing Explosive Behavior in Children with ADHD: Peaceful Parenting Strategies to Identify Triggers, Teach Self-Regulation and Create Structure for a Drama-Free Home (The ADHD Parent's Toolbox)
My Wandering Dreaming Mind
Break Tasks into Manageable Chunks
For larger assignments or projects, break them down into smaller, achievable tasks. This prevents overwhelm and provides a sense of accomplishment.
Use visual cues like checklists or progress charts to track completed tasks.
Multisensory Learning
Incorporate visual aids like diagrams, charts, and videos to supplement textual information.
Use hands-on activities such as experiments, crafts, or building projects to reinforce concepts. We have been using KiwiCo for the last couple of years and love it.
Explore audio resources like podcasts or audiobooks for auditory learners.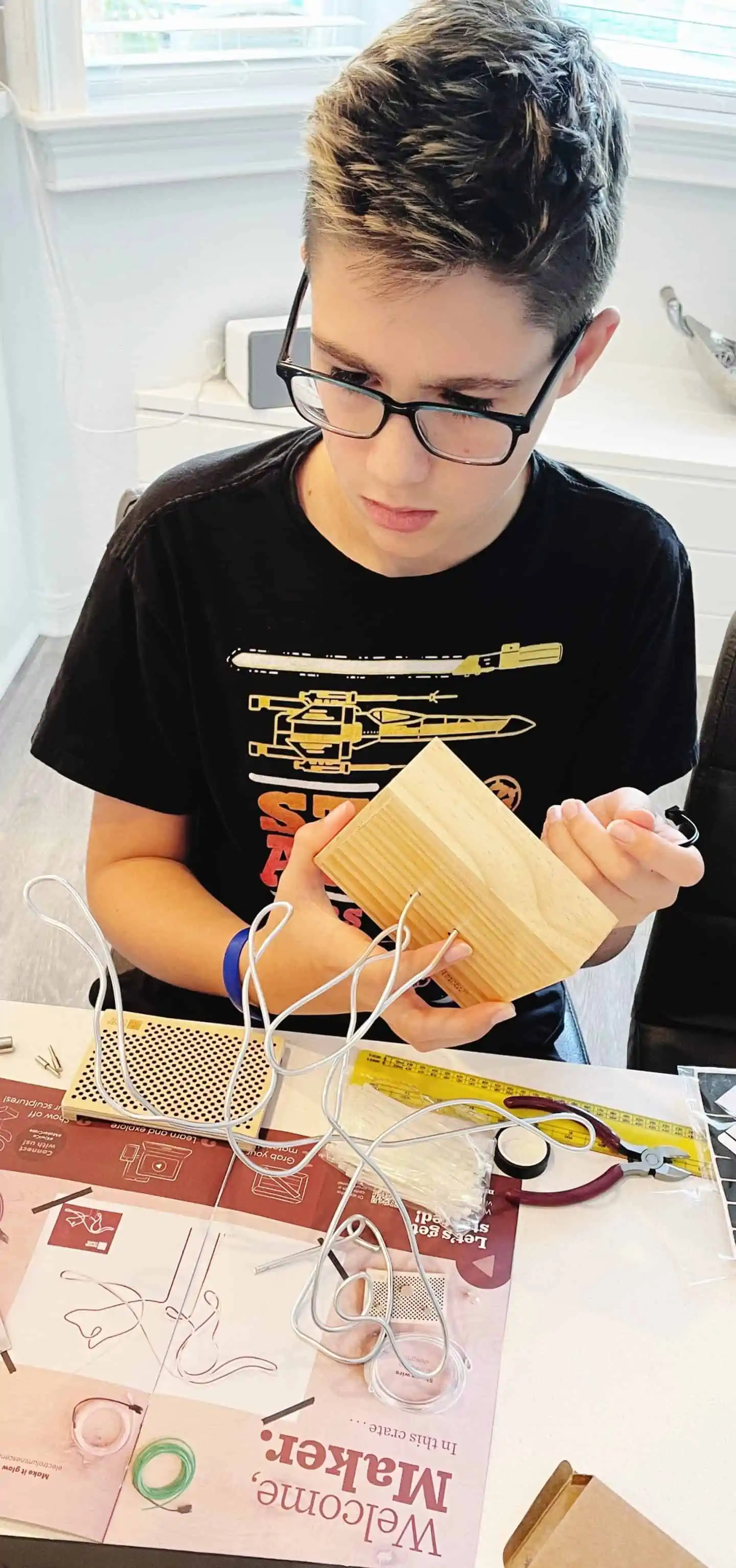 Structured Routine
Establish a consistent daily schedule that includes set times for waking up, meals, learning sessions, breaks, and bedtime.
Use visual schedules or timers to help your child anticipate transitions between activities.
Shorter Sessions with Frequent Breaks
Aim for shorter, focused learning sessions (20-30 minutes) followed by short breaks (5-10 minutes).
During breaks, encourage physical movement or relaxation techniques to refresh their focus.
Varied Subjects
Balance core subjects like:

Math: Use manipulatives and real-world applications to make concepts tangible.
Language Arts: Incorporate interactive reading, writing, and storytelling activities.
Science: Engage in hands-on experiments and nature exploration.
Social Studies: Use maps, videos, and discussions to explore history and cultures.

Integrate creative subjects to tap into their interests and strengths.
Project-Based Learning
Encourage your child to choose a topic they're passionate about for an in-depth project.
Break down the project into research, planning, and presentation phases.
Allow creativity in how they present their findings, such as through presentations, art, or videos.
Use of Technology
Identify educational apps, interactive simulations, and online resources that align with their curriculum. We like to use Mr. D. Math as it offers a mix of online and worksheets.
Set clear boundaries for screen time and ensure that technology use is purposeful and enriching.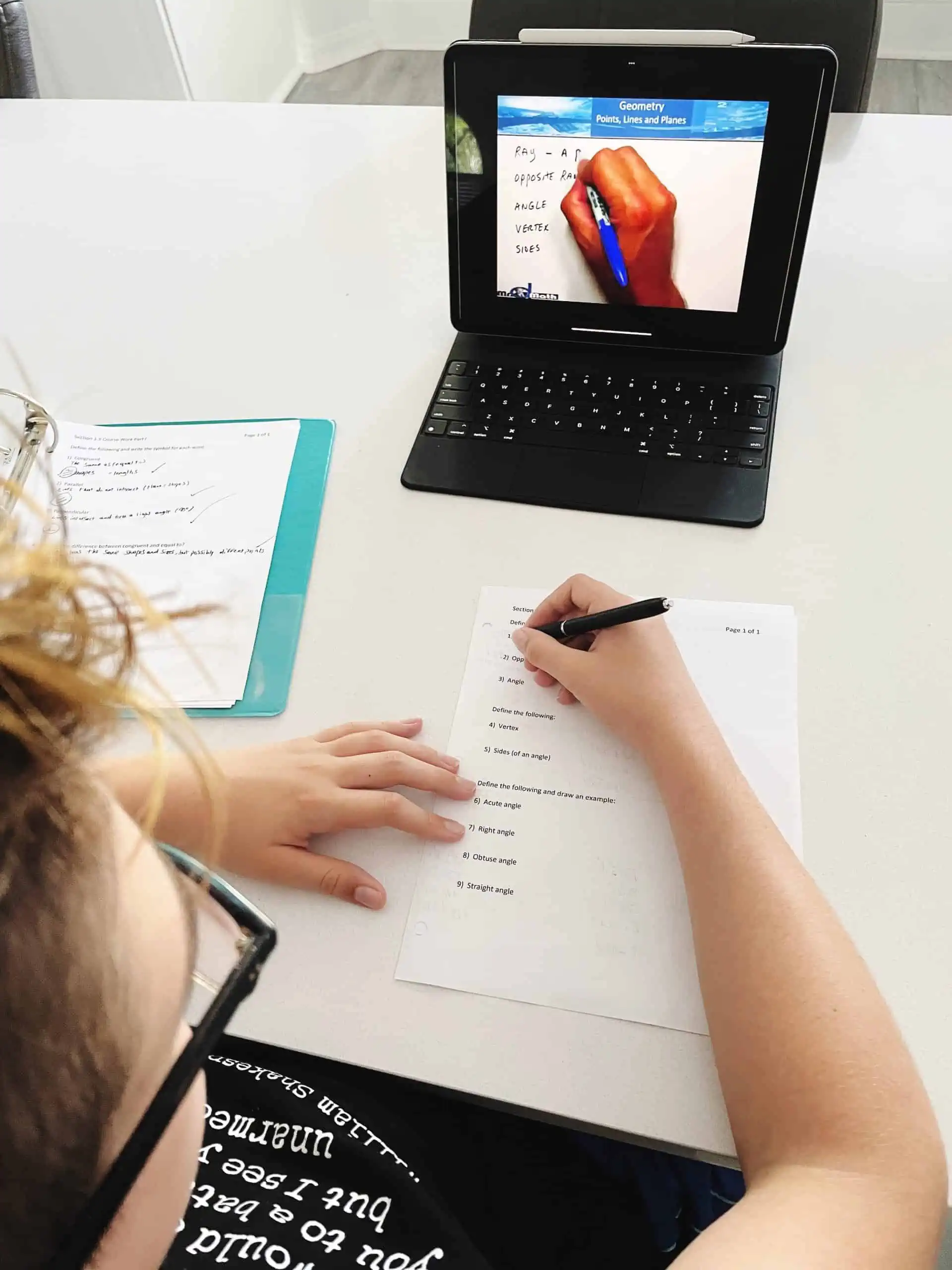 Visual Organization
Provide tools like whiteboards, sticky notes, and visual planners to help your child organize tasks and deadlines.
Teach them how to create mind maps or concept diagrams to visually connect ideas.
Flexible Environment
Create a clutter-free workspace with minimal distractions.
Consider sensory-friendly tools like fidget toys or weighted blankets if they help with focus.
Jay Franco Marvel Spiderman Web Weighted Blanket 4.5 lbs – Measures 36 x 48 inches, Kids Bedding – Fade Resistant Super Soft Velboa – (Official Marvel Product)
3Pcs Fidget Spinners,DIY Deformable Robot Fingertip Toys,Decompression Spinner,Deformable Creative Mechanical Gyro Toys,Stress Relief Mechanical Chain Toy for Kids Adults
Thriving with ADHD Workbook for Kids: 60 Fun Activities to Help Children Self-Regulate, Focus, and Succeed (Health and Wellness Workbooks for Kids)
4 Pack Fidget Cube Fidget Toys, Stress and Anxiety Relief Toys, Fidgets Cubes Fidget Toy Cube Relaxing Hand-Held for Adults, Killing Time Cool Fidget Block for ADD/ADHD/OCD
WTYCD The Original Fidget Retro: The Rubberized Classic Controller Game Pad Fidget Focus Toy with 8-Fidget Functions and Lanyard – Perfect for Relieving Stress (Black)
Pop Fidget Toys Its Ball Toy 4 PCS 3D Stress Balls It Pop Fidgets Pack Party Favors for Kids Toys Autism Sensory Toys Bulk Squeeze Toys Toddler Toys for Boys Adult Stress Relief Easter Basket Stuffers
Regular Physical Activity
Schedule regular movement breaks during which your child can engage in physical activities they enjoy.
Incorporate activities like stretching, yoga, or short walks to help them recharge.
Social Interaction
Arrange virtual playdates or study sessions with friends to maintain social connections.
Consider local homeschool co-ops or extracurricular groups where they can interact with peers who share their interests.
Regular Check-Ins
Have regular conversations to assess their learning experience and feelings about their progress.
Adjust the curriculum based on their feedback and evolving needs.
Reward System
Implement a simple reward system where they earn points or tokens for completing tasks or reaching milestones.
Allow them to redeem these rewards for activities they enjoy or small treats.
Patience and Flexibility
Be prepared to adapt the curriculum as your child's needs and interests change.
Celebrate their successes, no matter how small, and offer support during challenging times.
Best Homeschool Curriculum for ADHD
I know the question everyone wants to know is what is the best homeschool curriculum for students with ADHD.
But I can't tell you, as it will be different for every child. The only thing I will tell you about my son who has ADHD is that he gets bored with the same curriculum. Which is why we have tried so many.
I can tell you what is working for my ADHD child though:
Homeschool Math
There have been 2 standout best math curriculum for ADHD we keep using.
My son gets bored very quickly, so each year we switch between Mr D. Math and Teaching Textbooks. I recommend checking our Teaching Textbooks review for more details.
He enjoys them both, but math is his jam. Both of these are online homeschool curriculums which is definitely my son's preference when it comes to math.
Homeschooling Science
In elementary and middle school we used Pandia Press for science and history, and we are currently using Guest Hollow for high school anatomy.
Again we have to switch the curriculum up a lot, as one minute he loves reading and another minute not so much.
He also watches a lot of Crash Course on YouTube, just for a break from the books.
Homeschooling Language Arts
We have been using Common Sense Press for the last few years which is an excellent homeschool literature curriculum.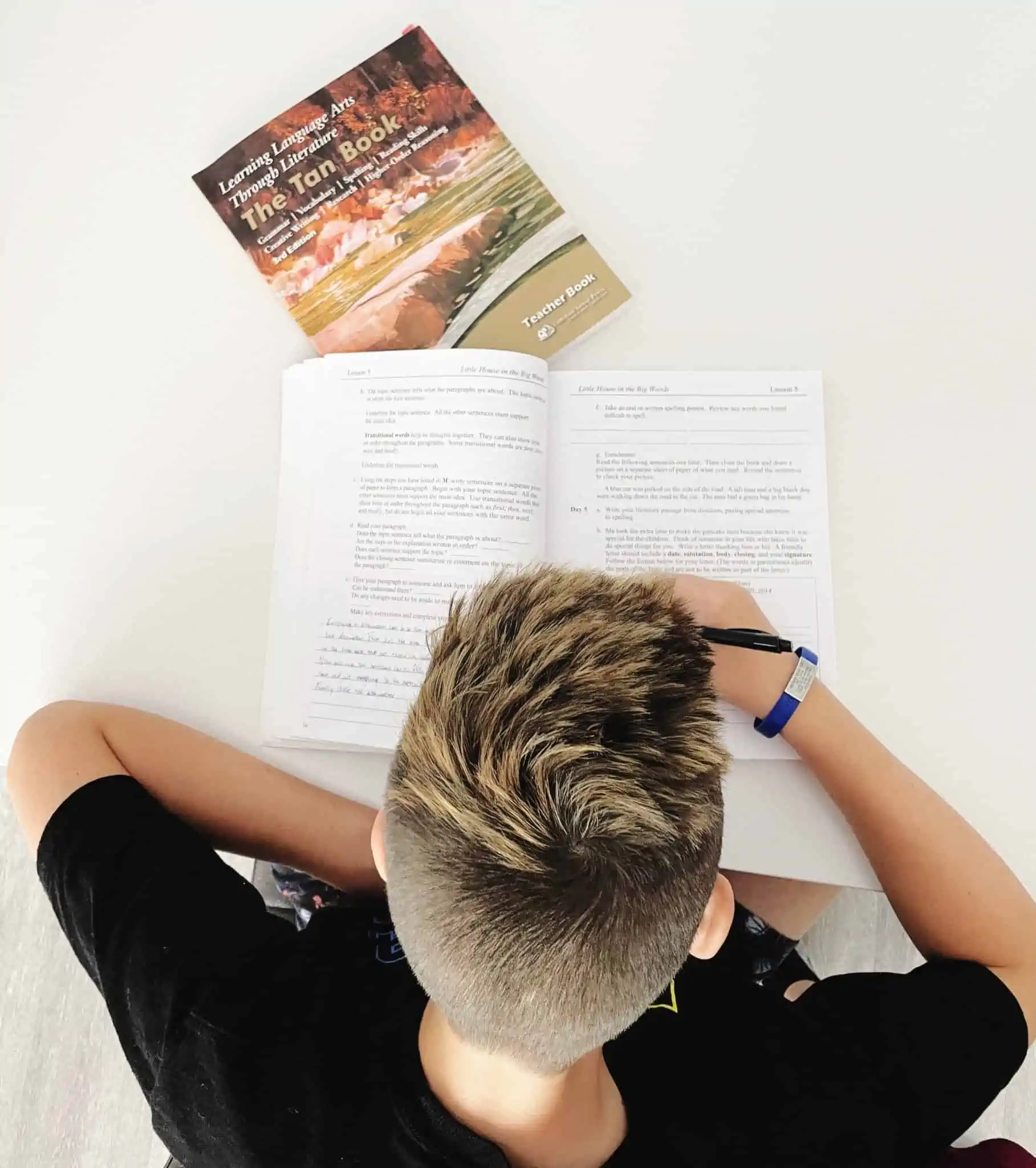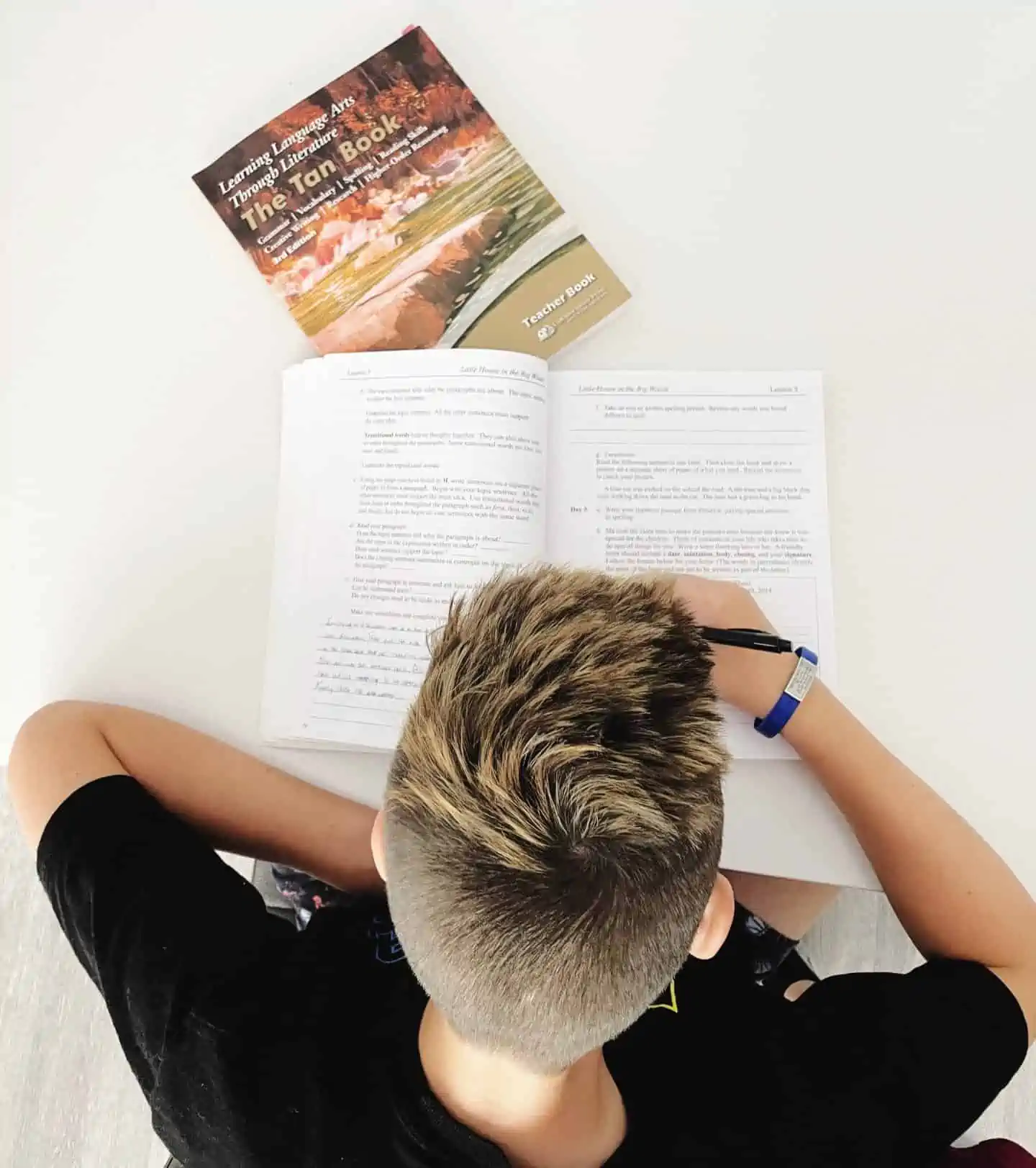 When my son was younger he enjoyed Night Zookeeper, as it is a little bit like a video game.
Homeschooling History
We have been using Sonlight for the last couple of years, and despite us being secular homeschoolers my son has really enjoyed it.
We have also enjoyed and used Pandia Press (secular) and may go back to this next year.
Foreign Language
My very strong willed ADHD child decided to learn Japanese for his high school language, so we use Japanese from Zero.
There are of course a lot more in our homeschool curriculum reviews, but you will need to find what works best for your child. And also understand that you will probably have to change the curriculum regularly.
Remember, the key to a successful ADHD homeschool curriculum is to remain attentive to your child's needs, strengths, and challenges while providing a nurturing and engaging learning environment.
Last Updated on 7 September 2023 by homeschoolof1