15 Best Puzzle Books for Kids: Great For ADHD
Puzzle books for kids are the best!
They are great for kids with ADHD.
They are great when traveling, and more importantly, they are great when kids need time to relax and refocus.
We got the ADHD diagnosis when my son was 9 and it was a blessed relief. We always knew he was super special, but this diagnosis just confirmed what we suspected. We'd already pulled him out of the public school system a year before, and it was the best decision we have made.
Nearly 4 years on I wanted to share with you his favorite puzzle books that have helped him calm down, refocus and regroup. Homeschooling a child with ADHD was the best decision we ever made.
My son absolutely loves reading, check out our favorite book lists for kids there are over 20 book lists included for kids of all ages, for school, for reading, and for every season. Plus lots of free book printables.
These puzzle books are not just for kids with ADHD of course but are great activity books for kids aged 8 and above. Check out our favorite sensory toys to help with ADHD too.
Carry on reading for our favorite 15 puzzle books for kids that they are going to love.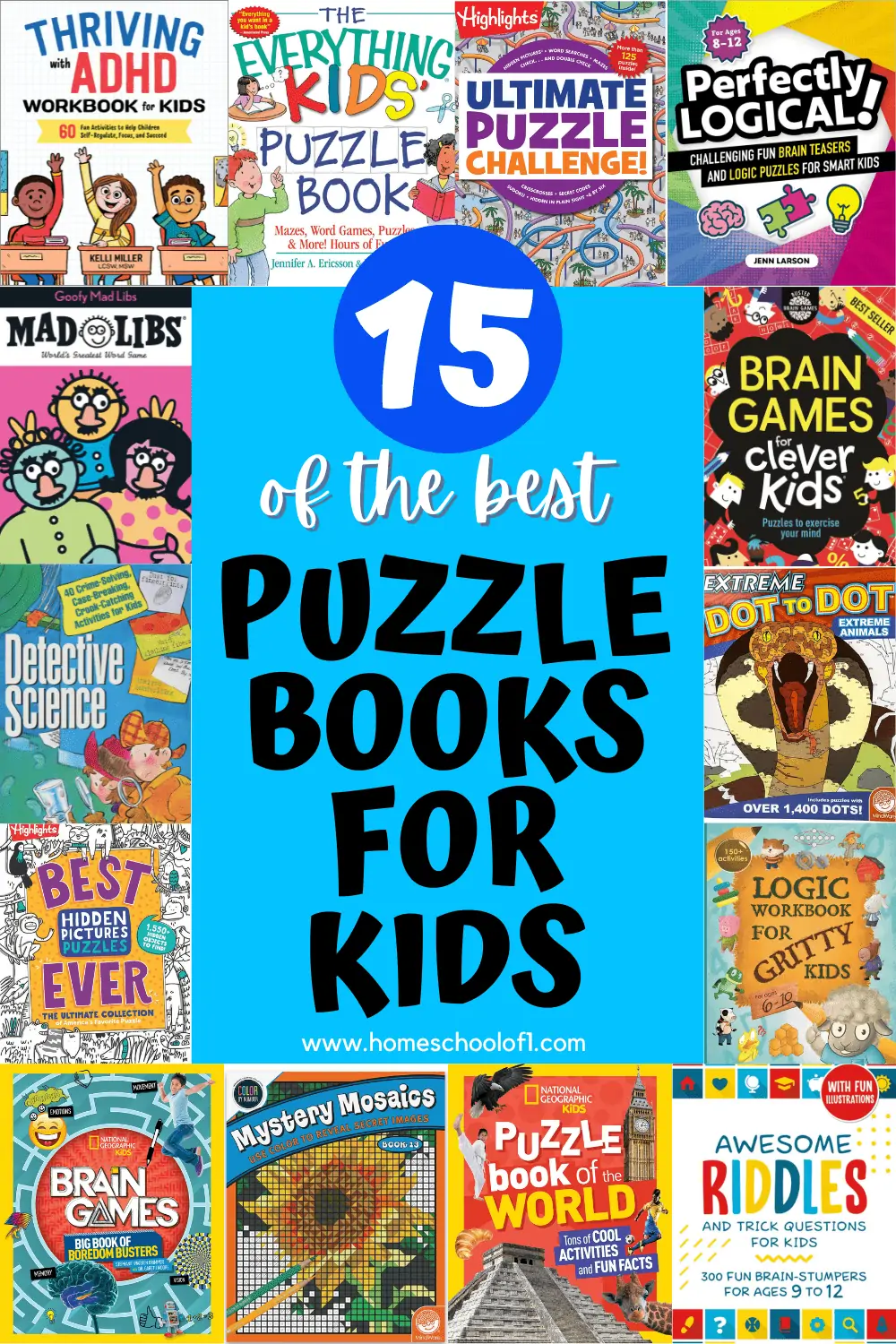 **There may be affiliate links in this post. You can read my full disclosure at the bottom of the page.**
Best Puzzle Books for Children
If your child loves books you are also going to love:
Last Updated on 23 January 2023 by homeschoolof1