Best ADHD Books for Kids of All Ages
When my son first got the ADHD diagnosis it was a relief for us. But, my son had lots of questions. So we utilized the following ADHD books for kids to help him understand.
From picture books promoting understanding to practical workbooks and mindfulness activities, these books will help your little ones thrive.
So, grab a cup of coffee (or tea) and check out these amazing book lists for kids with ADHD.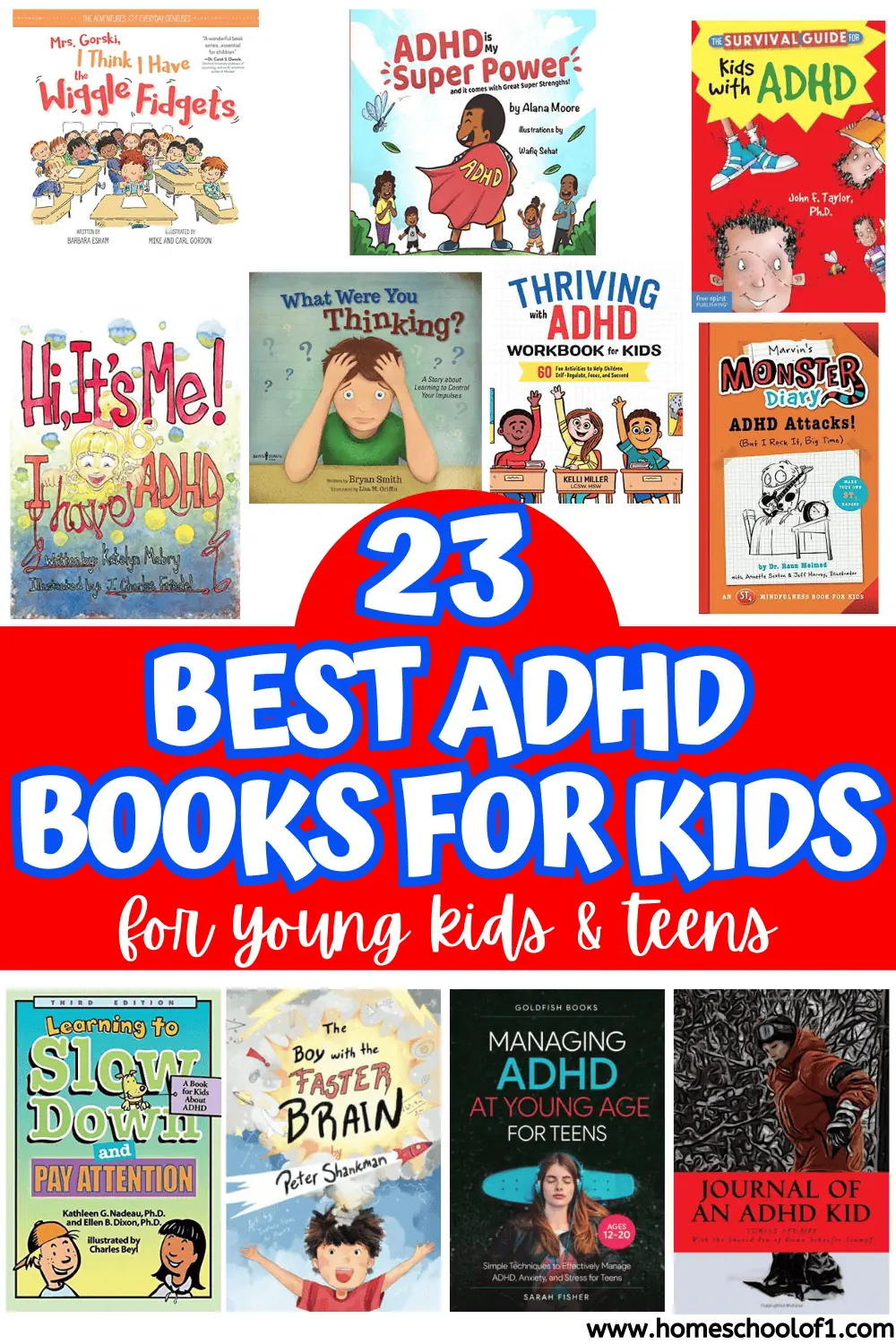 If you're homeschooling a child with ADHD like my son, then you know how important it is to find engaging resources that cater to their unique needs.
**There may be affiliate links in this post. You can read my full disclosure at the bottom of the page.**
Books for kids with ADHD
Looking for the perfect books to support and empower kids with ADHD?
Look no further! In this comprehensive list, you'll find an array of books specifically tailored to children with ADHD, organized by age.
From captivating picture books that promote understanding and empathy to interactive activity books that engage young minds, this collection has it all.
Whether your child prefers stories, informative guides, or hands-on activities, there's something here for everyone.
With this diverse selection of books, you can find the perfect resources to help your child navigate their ADHD journey with confidence and flourish in their unique strengths.
Let's dive in and discover the wonderful world of ADHD books for kids!
The best ADHD homeschool curriculum choices!
Last Updated on 6 September 2023 by homeschoolof1