Fun Cinco de Mayo Printables for Kids
Have fun on May fifth with these fun Cinco de Mayo printables.
These fun holiday activities for kids include coloring pages, bookmarks, word searches, and more. Perfect for either homeschooling or the classroom.
These are a great way to have fun on May the fifth, or they can even be added to any lessons on Mexico.
**There may be affiliate links in this post. You can read my full disclosure at the bottom of the page.**
How to teach kids the meaning of Cinco de Mayo
Ok so you have heard about the holiday, and you know it celebrates Mexico, but do you know what it is for?
The Mexicans defeated France on the fifth of May 1862 during the Franco-Mexican war at the Battle of Puebla. But it is not really celebrated in Mexico, this is primarily an American holiday where we celebrate Mexican culture and heritage.
Fun ways to teach the kids all about Cinco de Mayo are:
Read a book about Mexico,
Do some Mexican crafts,
Do some traditional Mexican cooking,
Listen to Mexican music,
Take an online class and learn about the history of the holiday,
Grab some fun free Cinco de Mayo printables below (perfect for last-minute teaching!)
Have a Mexican-themed party.
Emuya Mexican Fiesta Party Decorations – Cinco De Mayo – 6 Paper Fans, 5 Flowers Pom Poms, Papel Picado, Pennants Garland, PDF Games – Taco Bout Tuesday, Birthday, Engagement Supplies
Cinco de Mayo (Holidays in Rhythm and Rhyme)
4E's Novelty 16 PCS Fiesta Maracas Party Favors for Kids & Adults Wooden – Cinco de Mayo Mexican Party Supplies, Fiesta Decoration
20 PCS Cinco de Mayo Beaded Necklace – Mexican Fiesta Bachelorette Party Decorations Supplies Favor
32 pcs Fiesta Mexican Photo Booth Props,Cinco De Mayo Mexican Fiesta Party Decoration Supplies, Fiesta Table Decorations,Fiesta Photo Prop Decorations for Mexican Photo Props Decorations Party Favor
Cinco De Mayo (Rookie Read-About Holidays)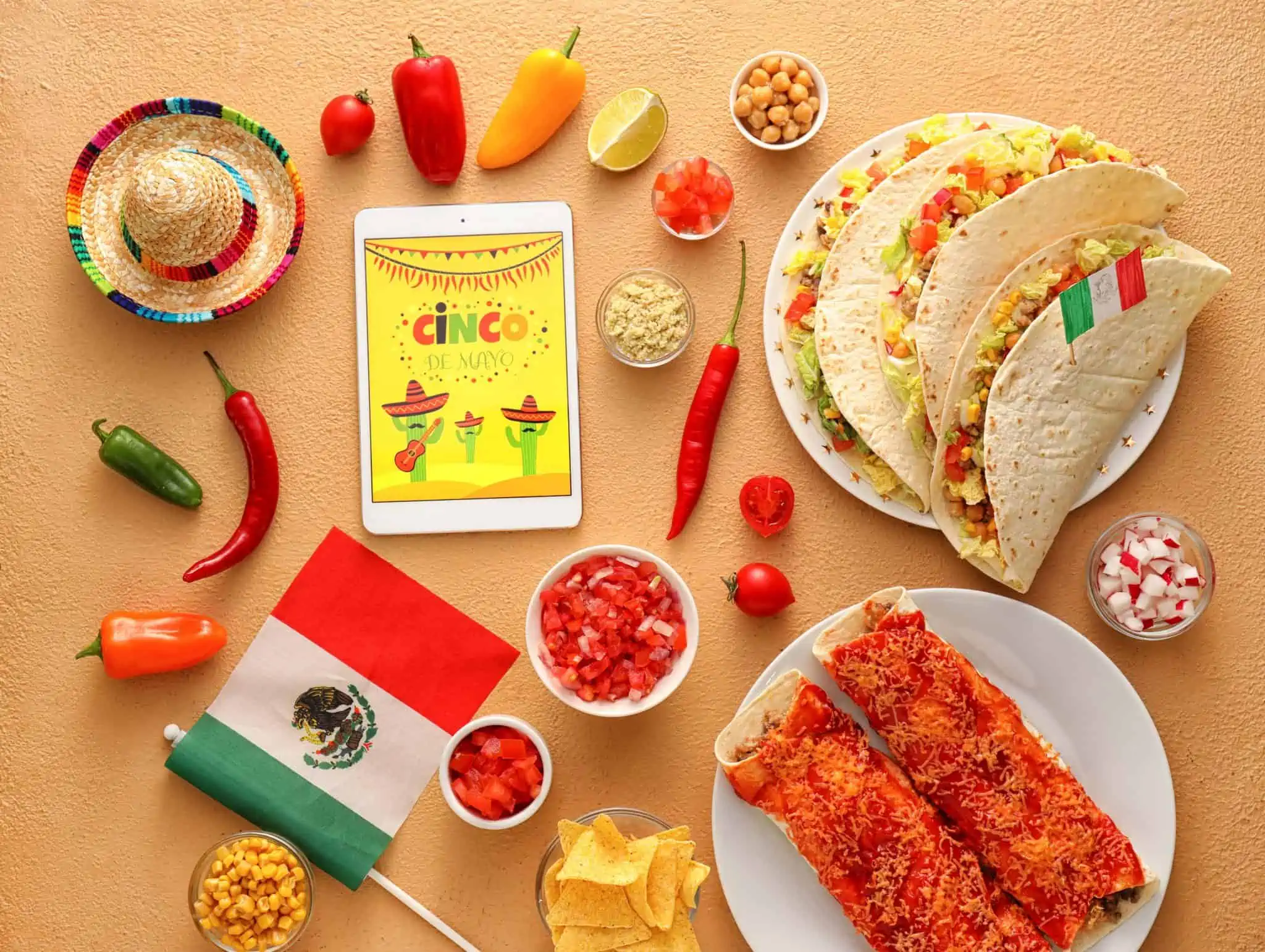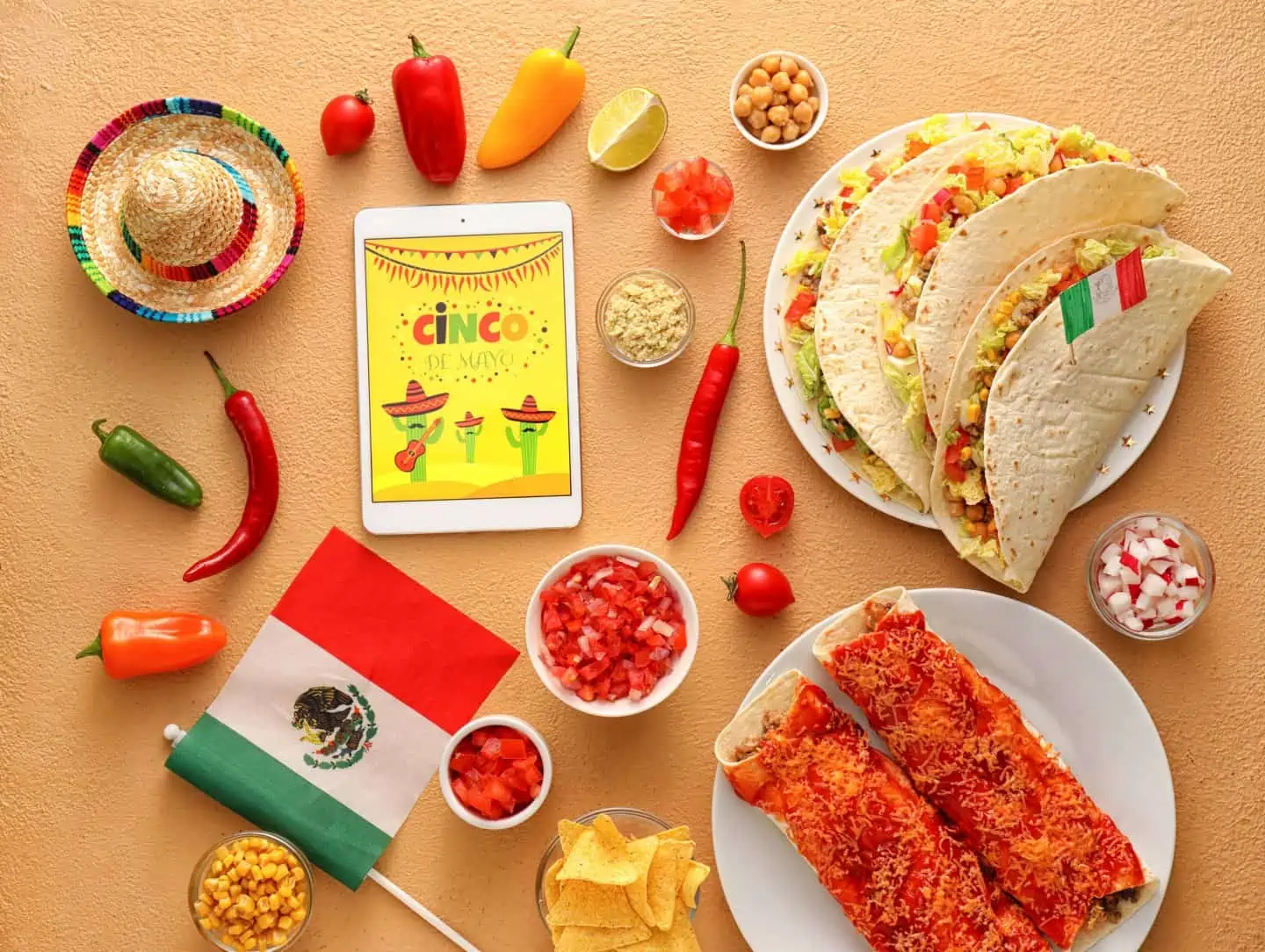 Interesting facts about Cinco de Mayo
It is not Mexican Independence Day, it commemorates a single battle that ended on the fifth of May.
The birthplace of Cinco de Mayo is Puebla, in east central Mexico.
It was a really hard fight for the Mexicans, they only had 2,000 men compared to France',s's 6,000.
Cinco de Mayo is not a national holiday in Mexico
Chicano activists spread awareness of this holiday as a victorious feat over European colonizers in the 1960s.
The traditional food for Cinco de Mayo is mole poblano. A thick and savory chile and chocolate sauce from the state of Puebla.
Carry on learning about this fun holiday with our favorite Cinco de Mayo books for kids.
Free Cinco de Mayo Worksheets
Celebrate Cinco de Mayo in educational and creative ways with a collection of free worksheets.
Including coloring pages, customizable bookmarks, entertaining word searches, and word scramble puzzles. As well as an acrostic poem template, all designed to add a festive touch to your learning activities.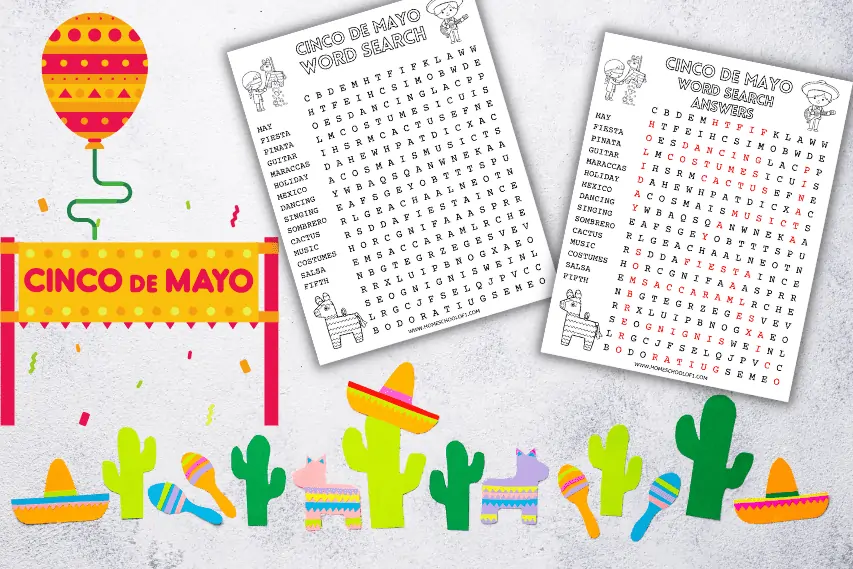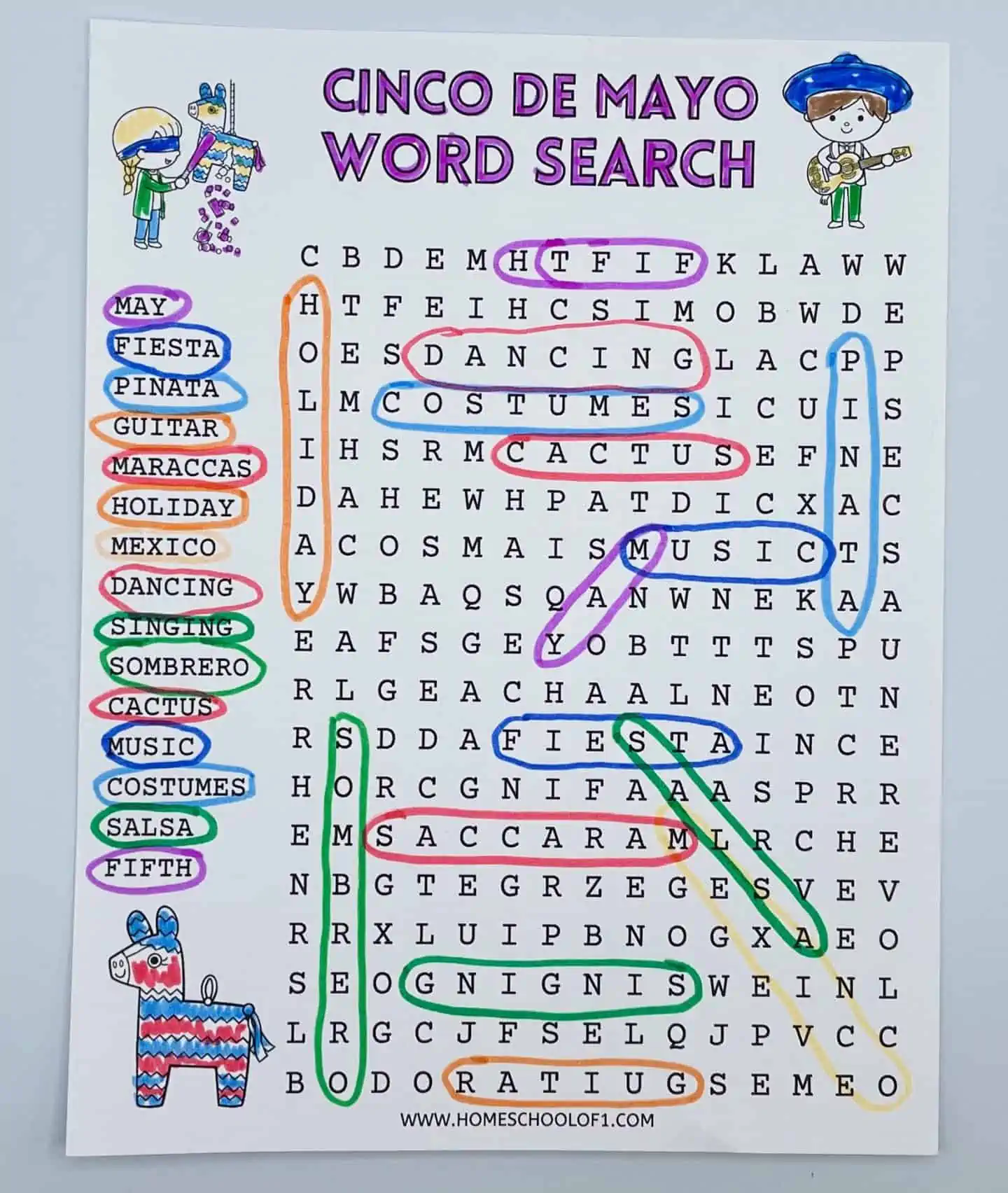 Additional South American resources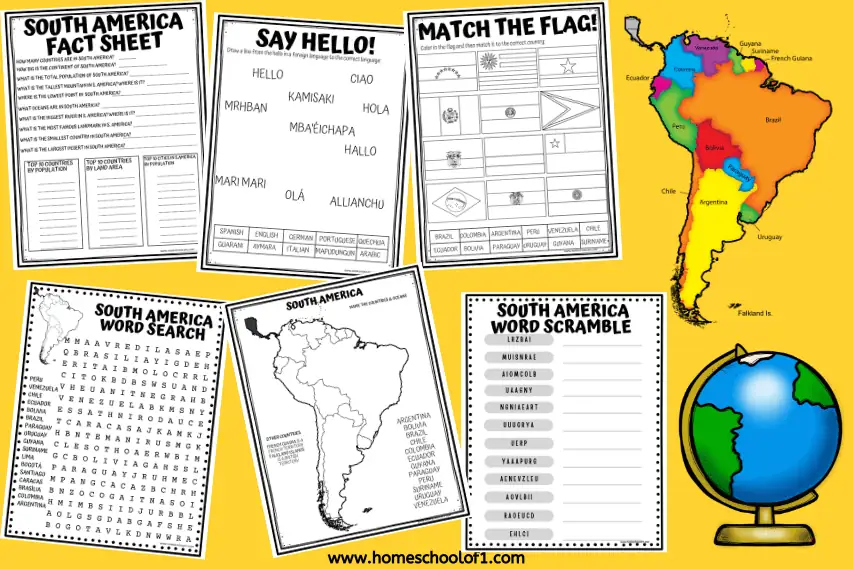 Incorporating these South American themed resources into your Cinco de Mayo celebrations can add an enriching touch to the festivities.
South America worksheets offer an opportunity for educational engagement, allowing kids and even adults to explore the continent's diverse cultures, geography, and history while celebrating Mexican heritage.
Meanwhile, Day of the Dead bookmarks provide a creative and symbolic way to remember and honor loved ones during this time, intertwining Mexican traditions with the broader Latin American context. By utilizing these printables, you can blend learning, remembrance, and cultural appreciation seamlessly into your Cinco de Mayo activities.
The Day of the Dead word scramble is a great addition to the classroom in November.
Last Updated on 31 August 2023 by homeschoolof1