Fun Cinco de Mayo Printables for Kids
We absolutely love celebrating fun holidays in our homeschool, and Cinco de Mayo is a great day to learn about.
These fun Cinco de Mayo printables include coloring pages, bookmarks, word searches, and more. Perfect for either homeschooling or the classroom.
These are a great way to have fun on May the fifth, or they can even be added to any lessons on Mexico.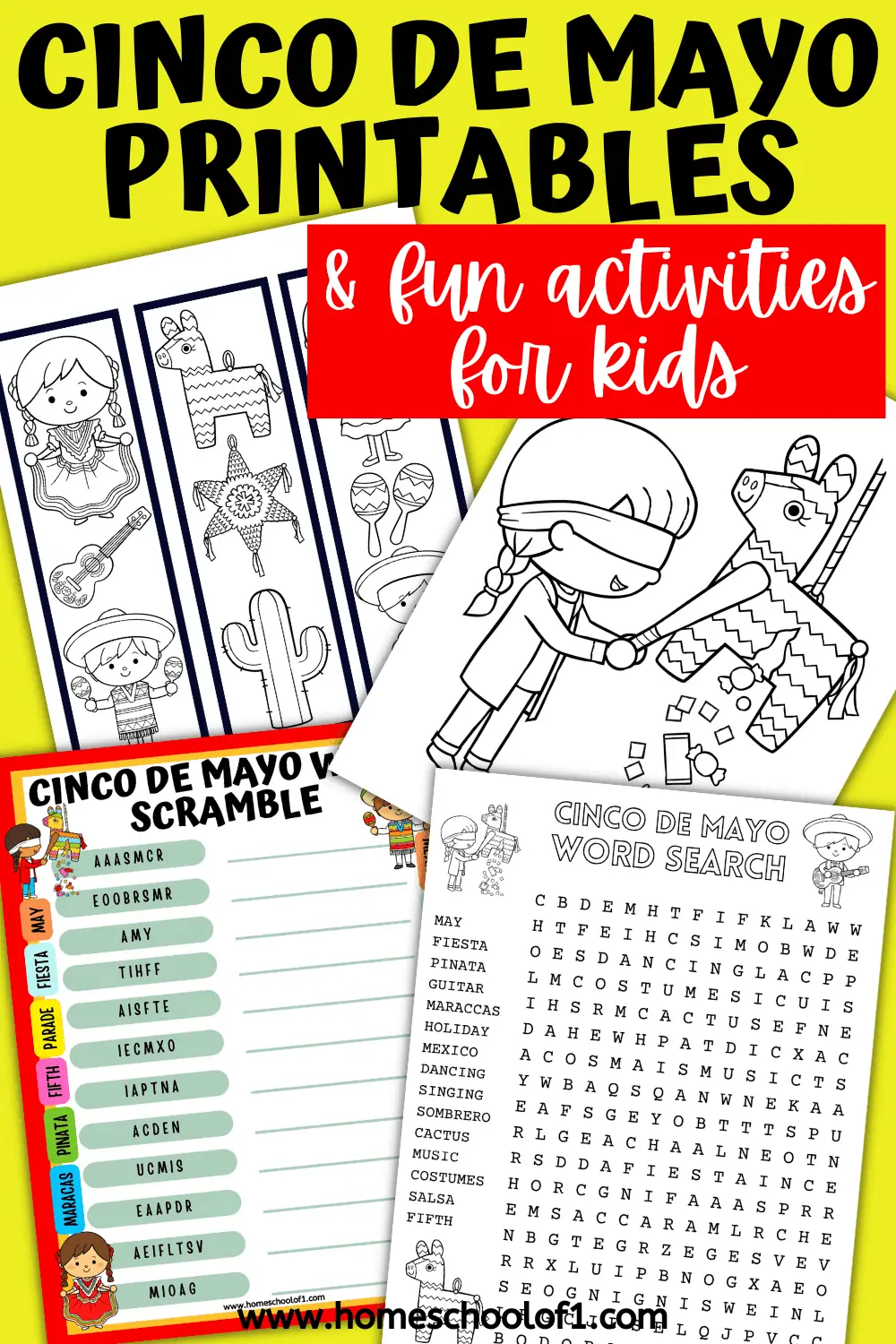 **There may be affiliate links in this post. You can read my full disclosure at the bottom of the page.**
How to teach kids the meaning of Cinco de Mayo
Ok so you have heard about the holiday, and you know it celebrates Mexico, but do you know what it is for?
The Mexicans defeated France on the fifth of May 1862 during the Franco-Mexican war at the Battle of Puebla. But it is not really celebrated in Mexico, this is primarily an American holiday where we celebrate Mexican culture and heritage.
Fun ways to teach the kids all about Cinco de Mayo are:
Read a book about Mexico,
Do some Mexican crafts,
Do some traditional Mexican cooking,
Listen to Mexican music,
Take an online class and learn about the history of the holiday,
Grab some fun free Cinco de Mayo printables below (perfect for last-minute teaching!)
Have a Mexican-themed party.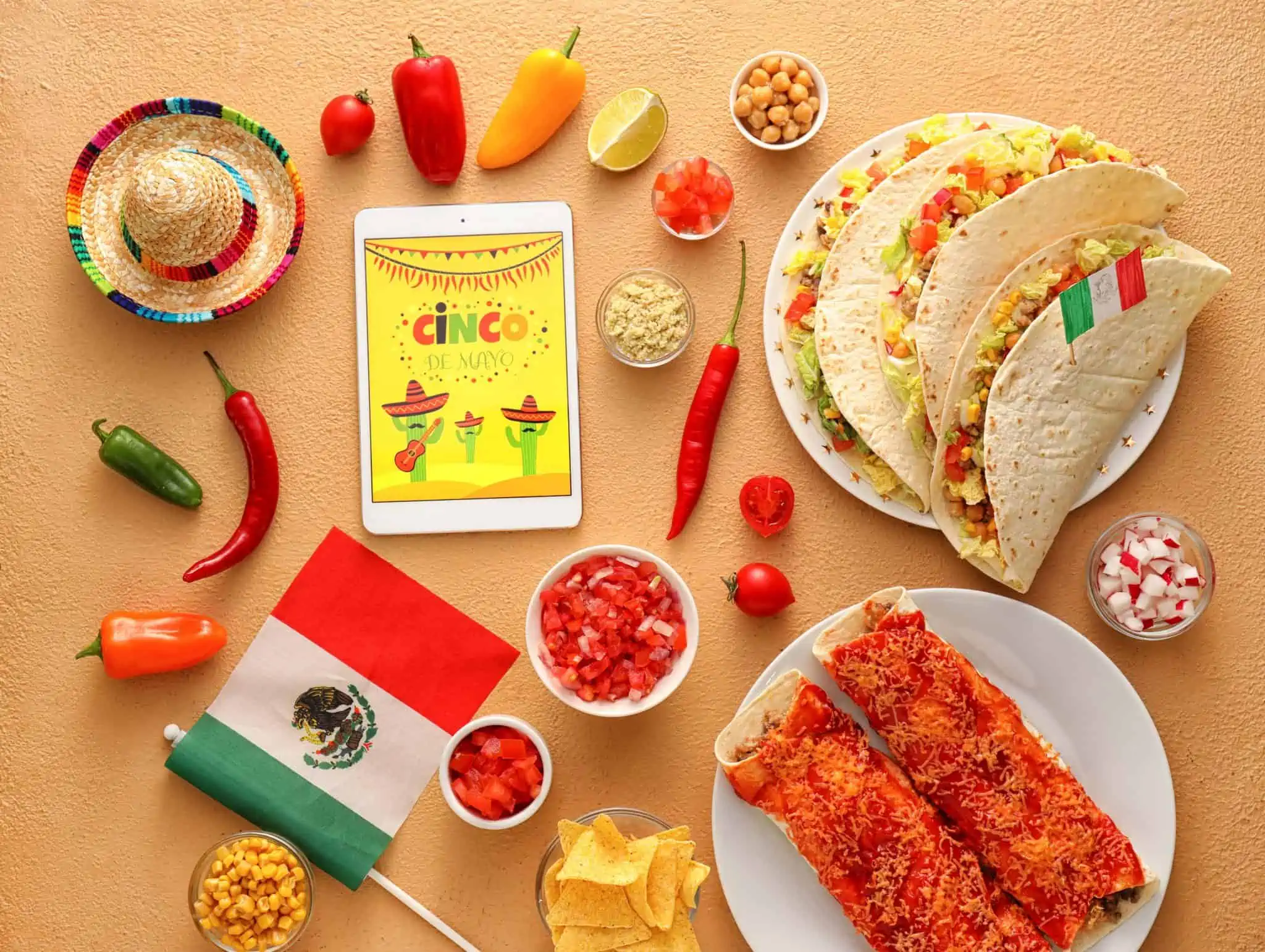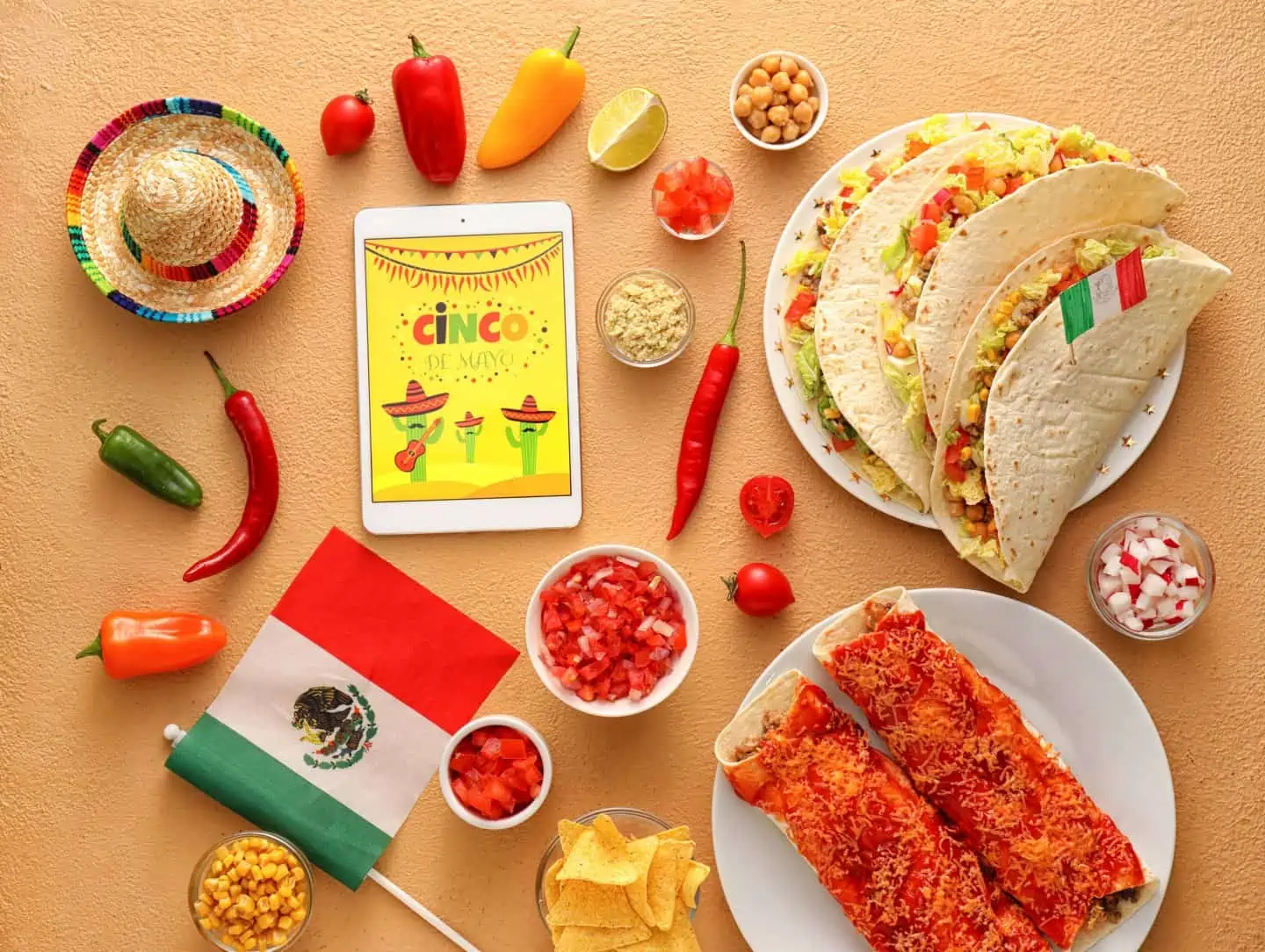 Interesting facts about Cinco de Mayo
It is not Mexican Independence Day, it commemorates a single battle that ended on the fifth of May.
The birthplace of Cinco de Mayo is Puebla, in east central Mexico.
It was a really hard fight for the Mexicans, they only had 2,000 men compared to France',s's 6,000.
Cinco de Mayo is not a national holiday in Mexico
Chicano activists spread awareness of this holiday as a victorious feat over European colonizers in the 1960s.
The traditional food for Cinco de Mayo is mole poblano. A thick and savory chile and chocolate sauce from the state of Puebla.
Cinco de Mayo Coloring Printables
Have fun on the fifth of May with these fun Cinco de Mayo coloring sheets.
Perfect for kids of all ages, and great for the classroom or at home.
Download our 6 free Cinco de Mayo bookmarks and let the kids color them in.
This is a great activity for school or home and will make a great bookmark for May.
Download our 7 free Mexican themed coloring pages and get creative. There is a Mexican flag, a pinata, maracas, and much more.
Perfect when the kids need to calm down and refocus.
Photo Credit: www.etsy.com
Have fun finding the images when you color in these 6 Cinco de Mayo themed color by number coloring sheets.
Each sheet requires 6 different colors, blue, green, purple, red, yellow, and orange.
Cinco de Mayo Printable Games
Have fun with these Cinco de Mayo game printables and have a party in the classroom or at home.
This fun Mexican-themed word search is a great activity for kids to do in the classroom or at home.
There are 15 words all related to Cinco de Mayo to find horizontally, vertically, forwards, diagonally, and backward.
Photo Credit: www.etsy.com
Test your Spanish skills with this fun Siesta O Fiesta worksheet. Perfect for both older kids and adults to play.
Photo Credit: www.etsy.com
We absolutely love escape rooms and like to create our own with these escape room puzzle generators. However, when we are short on time, I absolutely love these escape rooms from Etsy.
Photo Credit: www.etsy.com
Have fun with the kids at school and play fiesta bingo. There are 30 different boards to download so perfect for everyone in the classroom.
Photo Credit: www.etsy.com
Have fun with the kids as they try to determine what the Mexican-themed word or phrase is from the fun emojis.