Free Reindeer Food Printable & Magic Recipe
Let's add a bit of magic to Christmas Eve night. Download our free reindeer food printable and create some special magical food.
What is magic about this reindeer food recipe? It sparkles! So the reindeer will be able to see it as they fly over your home.
I add the reindeer food into the Christmas Eve box and we sprinkle it on the lawn before bed. You could of course make this together the night before Christmas. For other Christmas Eve box fillers check out some of our favorites.
You could also make this together as a fun activity after you have studied the life cycle of a reindeer.
**There may be affiliate links in this post. You can read my full disclosure at the bottom of the page.**
How to make reindeer food?
Making reindeer food is super easy, and you probably have everything you need already.
Please remember that you will be sprinkling this on your lawn, so lots of wildlife will find the food and eat it. Therefore make sure not to use glitter from your art supplies, or it will harm the animals.
Ingredients:
Oats
Sprinkles
Edible glitter
Mix everything together in a bowl, it's as easy as that! Nothing complicated here!
Reindeer food poem
This wonderful poem will certainly add a little magic to Christmas Eve:
Sprinkle on your lawn tonight night,
The moon will make it sparkle bright,
As Santa's reindeer fly and roam,
This will guide them to your home."
You could do this together when the kids have completed their if I were a reindeer writing activity.
Reindeer Food Christmas Bag Topper
Supplies needed:
Download the Christmas bag topper below, there are 2 per page.
scissors (or paper cutter)
stapler
Sandwich zip-top bags (6.5 x 5.78 inch)
Directions
Cut the 2 bag toppers out, and then fold each one in half.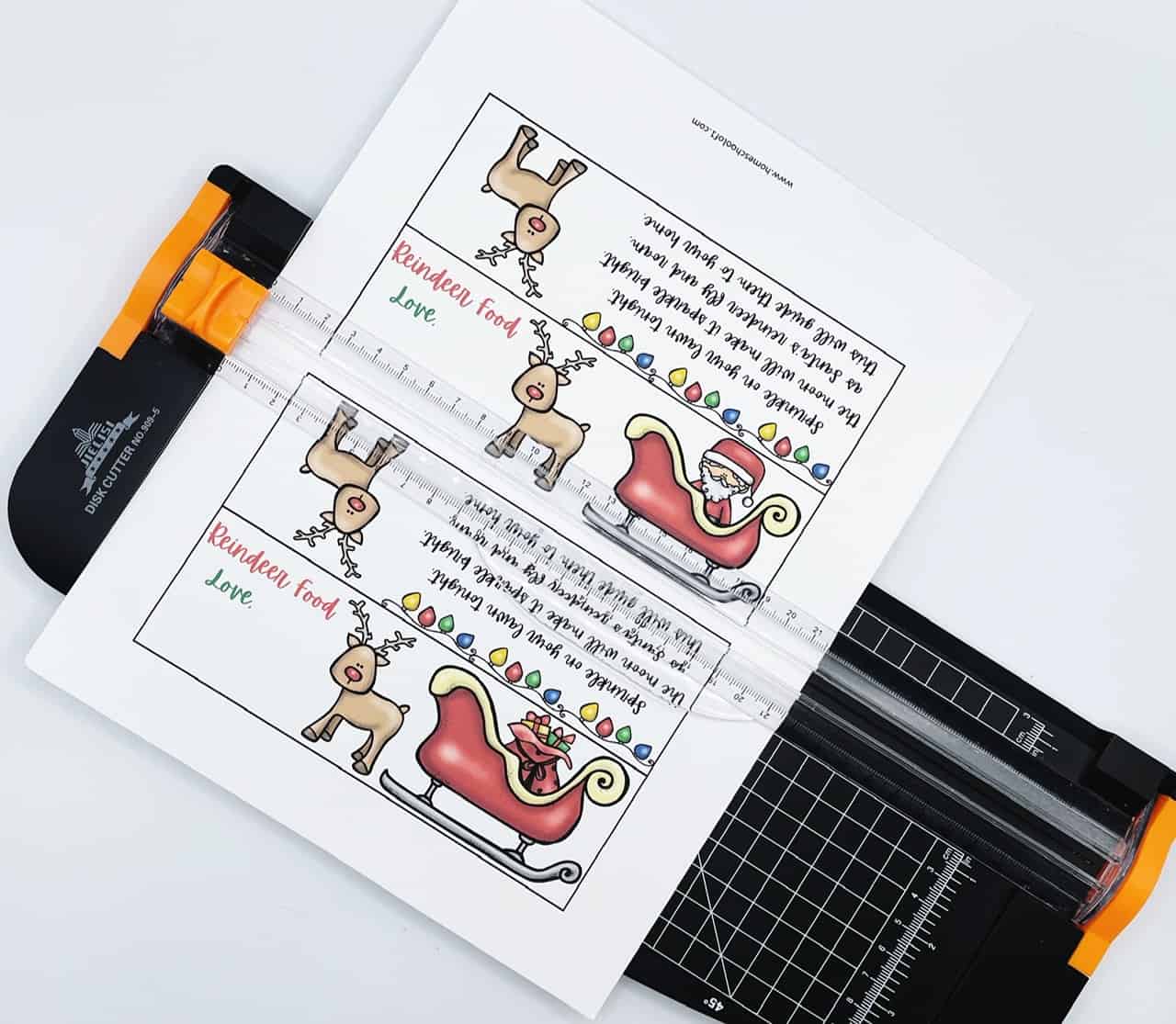 Add the reindeer food to the sandwich bags, and seal them properly!
You can probably make this a week or two before Christmas Eve, I make ours the night before Christmas Eve so I can add it to the Christmas Eve box.
Write who the reindeer food is from, I always say it is from our elf, Twinkletoes.
Grab the stapler and add 2 staples on either side of the bag.
Hey, presto! Your reindeer food is done!
You are also going to love our free snowman soup printable.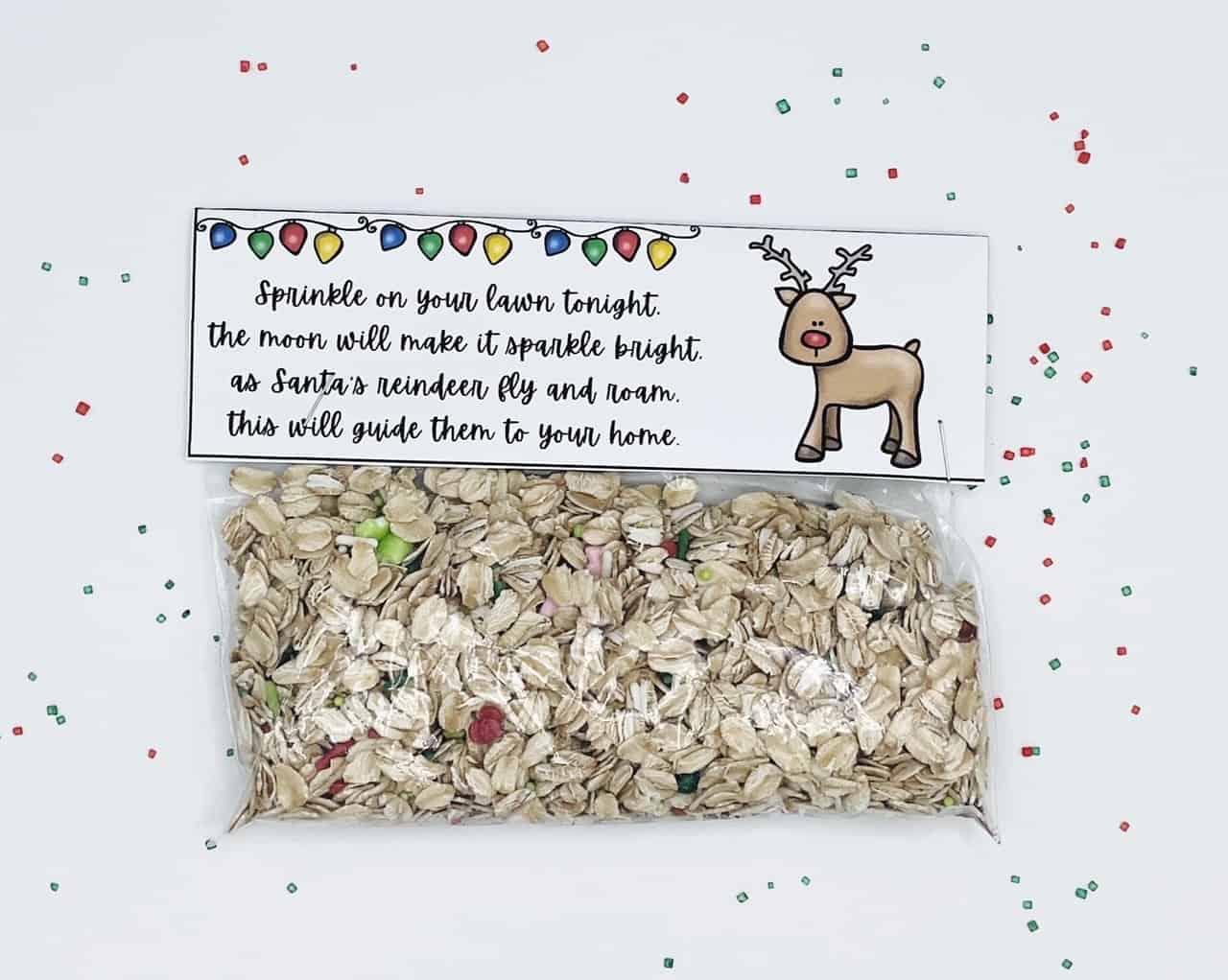 Download the free reindeer food poem printable
Make sure you choose the correct paper size and click on the shrink to fit button. All of our free printables work better when printed on cardstock (this is the one we use and love.)
Other activities you will enjoy:
Last Updated on 15 December 2022 by homeschoolof1