Free Printable Mad Libs For Kids
Printable Mad Libs have earned their place among the best games for kids, offering a delightful blend of education and amusement.
These funny mad libs are a great way to have silly fun with the whole family or with the kids at school.
Carry on reading to discover all of our mad libs free printables, and why we think they are the best educational games. For kids of all ages.
From boosting vocabulary skills and grammar skills to encouraging creative writing, Mad Libs offers a unique combination of learning and fun.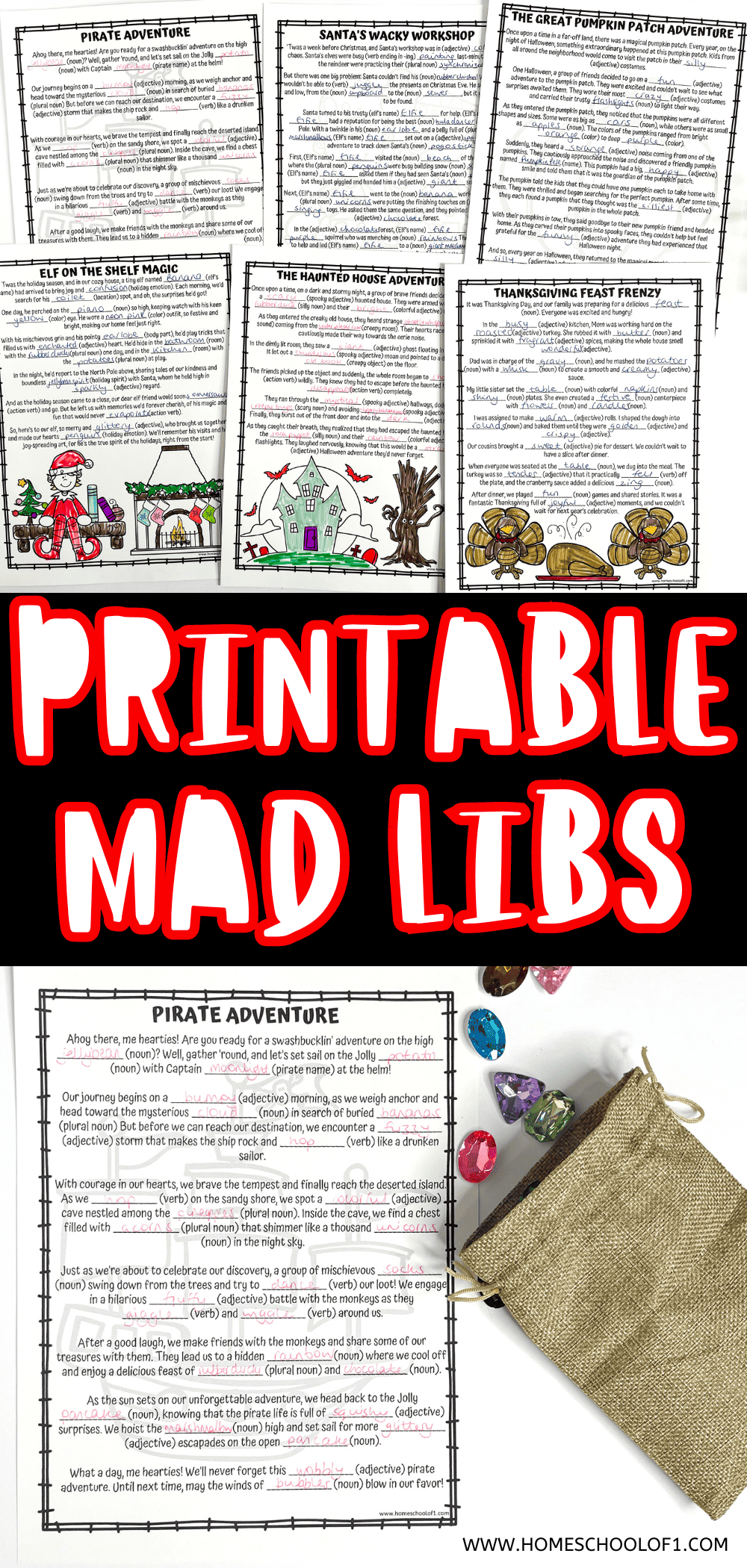 **There may be affiliate links in this post. You can read my full disclosure at the bottom of the page.**
Why Printable Mad Libs Are the Ultimate Word Game
Printable Mad Libs stand out as the ultimate word game for several compelling reasons. First and foremost, they offer an interactive and creative experience that few other word games can match. Players actively participate by providing nouns, verbs, adjectives, and another part of speech without knowing the story's context. Leading to hilarious and unexpected outcomes.
What makes Mad Libs truly special is the endless laughter and fun they generate. As players reveal the completed stories, the absurd and often nonsensical results frequently result in fits of laughter. Making them an ideal choice for parties, gatherings, or even solitary amusement.
Beyond the entertainment value, Mad Libs also offer educational benefits. They subtly promote vocabulary expansion and reinforce grammar skills while players fill in the blanks. This combination of learning and laughter makes them an excellent tool for educators and parents alike.
Their versatility extends to age groups, making them suitable for younger kids, older kids, and adults alike. This inclusivity makes Mad Libs an excellent icebreaker and bonding activity, fostering communication and camaraderie.
Plus, their portability and convenience make them a perfect companion for travel or road trip. Whether on a long journey or waiting for an appointment, printable Mad Libs provide quick entertainment.
How to Make Your Own Printable Mad Libs
Creating your own free printable Mad Libs is a fun and customizable endeavor. Here are four essential steps to get you started:
Begin by choosing a theme or topic for your Mad Libs. It could be anything from a birthday party to a famous historical event. Having a theme in mind will guide your word choices and story creation.
Write a short story or paragraph, leaving blank spaces for nouns, verbs, adjectives, and different parts of speech. Be sure to indicate the type of word needed in each blank to provide context to the players.
Use a word processing or design software to format your Mad Libs. Insert the story with blanks and the word bank, making it visually appealing. Ensure the blanks align with the corresponding word categories.
Hand your Mad Libs sheet to a friend, family member, or child, and ask them to fill in the missing words with their chosen words without seeing the story. This step adds an element of surprise and humor to the game.
Finally, read the completed Mad Libs story aloud. The unexpected word choices often lead to hilarious and absurd narratives, sparking laughter and amusement among the participants.
Best Mad Libs Books
Best of Mad Libs is a hilarious compilation featuring a handpicked selection of classic Mad Libs stories. That promises endless laughs and entertainment for Mad Libs fans of all ages.
In Dog Ate My Mad Libs readers can fill in the blanks to create comical and fun stories inspired by the playful antics of man's best friend.
Perfect for the holiday season, Stocking Stuffer Mad Libs offers festive fill-in-the-blank short stories that add a dose of laughter to Christmas celebrations. Making it an ideal stocking stuffer or party game.
Star Wars Mad Libs takes fans on an intergalactic journey. Allowing them to create humorous tales set in the iconic Star Wars universe. Making it a must-have for Star Wars enthusiasts and lovers of wordplay alike.
Dive into the Upside Down with Stranger Things Mad Libs. Where fans of the hit series can craft their own quirky adventures featuring Eleven, the Demogorgon, and the gang from Hawkins, Indiana.
Based on the book series, this Diary of a Wimpy Kid Mad Libs book lets readers join Greg Heffley on hilarious and wimpy misadventures. Offering a unique twist on Jeff Kinney's famous characters.
History of the World Mad Libs combines education and entertainment. Allowing history enthusiasts to fill in the blanks and create humorous historical narratives, making learning about the past a laugh-out-loud experience.
Educational Value of Printable Mad Libs
Let's discover how Printable Mad Libs can add some extra fun to teaching English Language Arts.
Mad Libs expose players to a wide range of new words. Helping to expand their vocabulary as they select nouns, adjectives, and other parts of speech to complete the stories.
Players must understand sentence structure and apply proper word forms within the context of a sentence. Reinforcing grammar rules and conventions.
Mad Libs requires players to think creatively and critically to generate different words that fit the story. Injecting humor and surprise into the narrative and promoting cognitive flexibility.
A Mad Libs game can be added to your lesson plans as an engaging educational activity that can be customized to suit various subjects and themes.
When played in groups, Mad Libs promote communication and cooperation. As participants collaborate to fill in the blanks and share the resulting stories, enhancing social skills.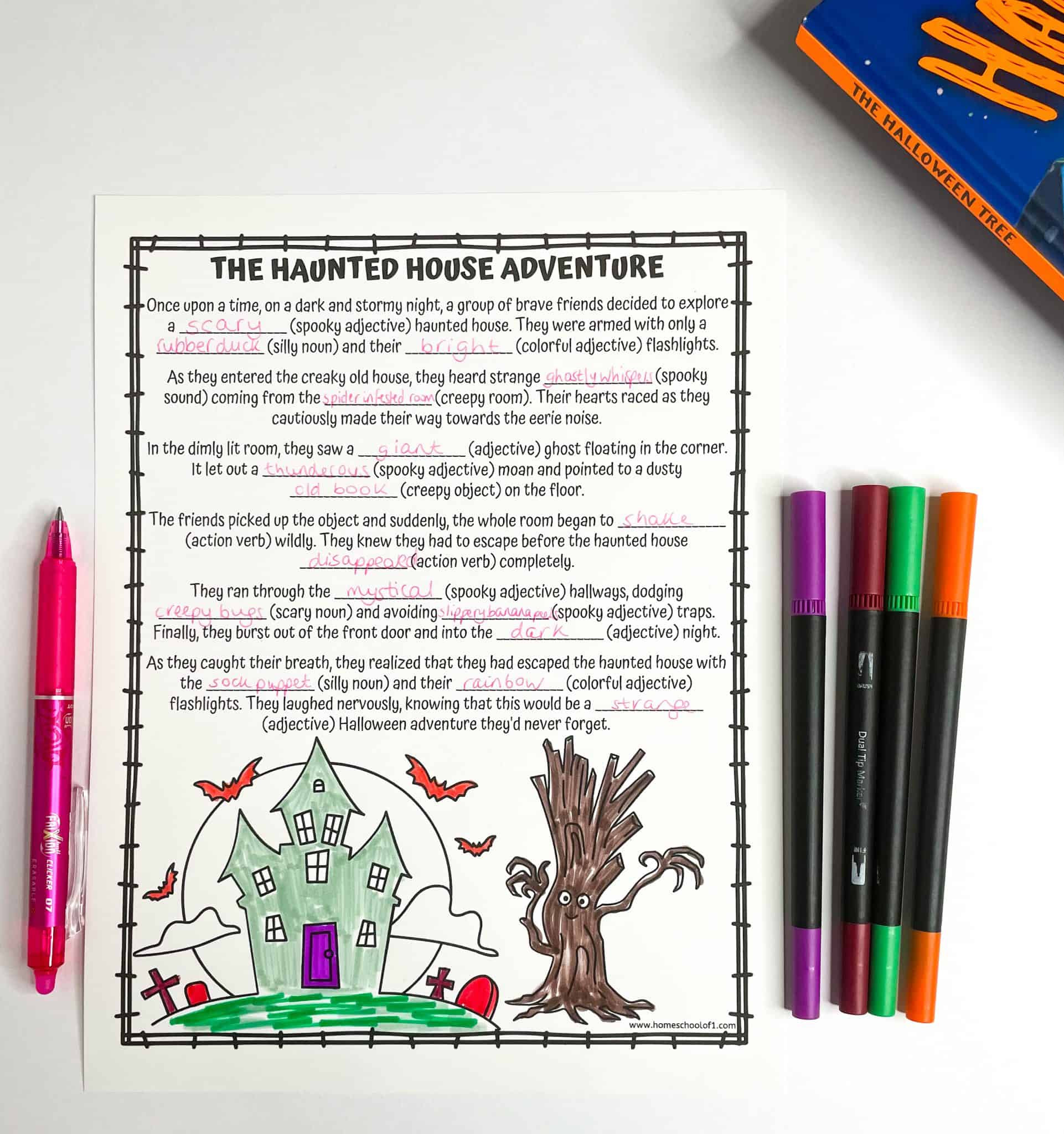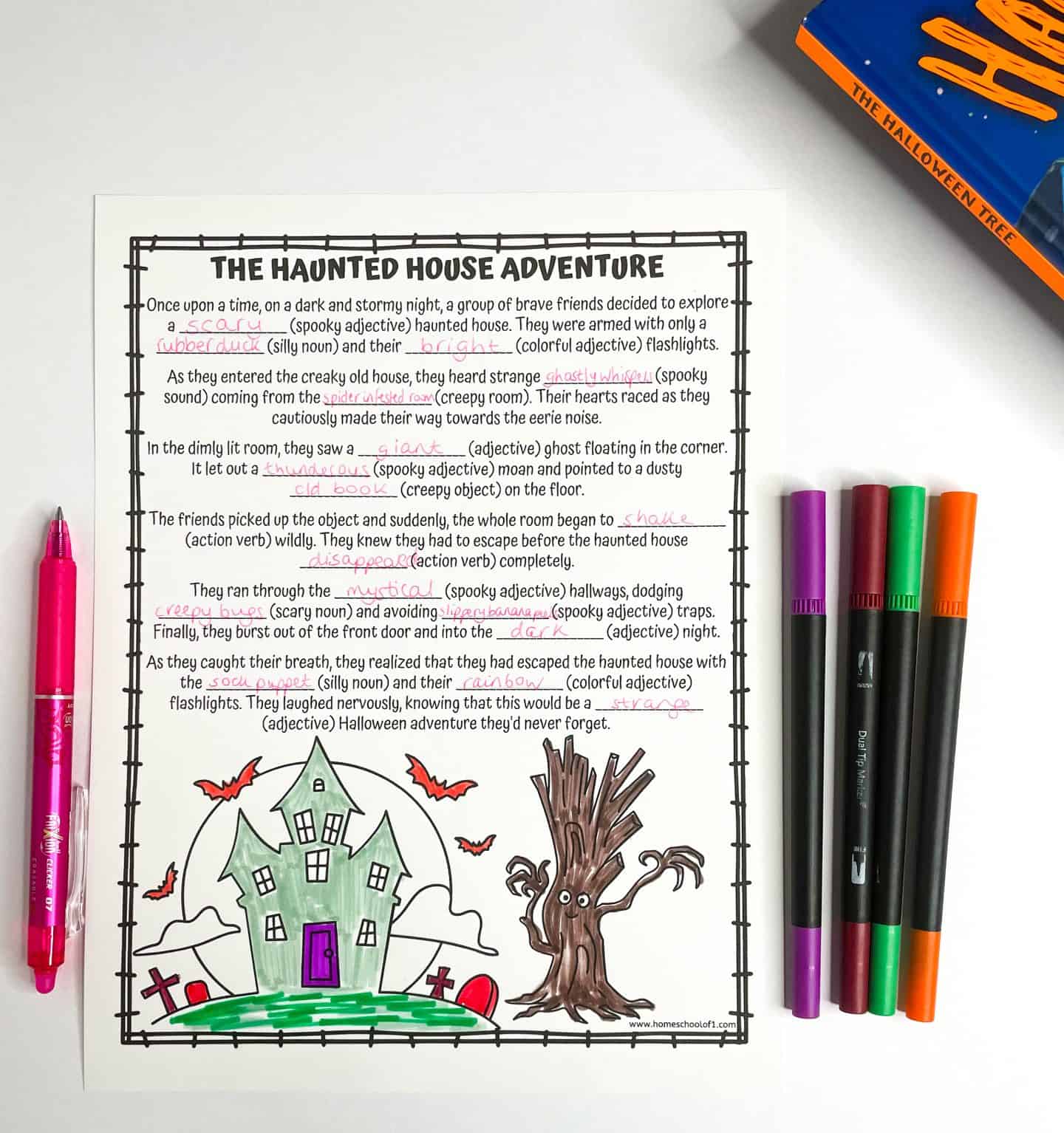 Free Mad Libs Printables
Welcome to our collection of free printable worksheets designed to improve language skills while having a good laugh. In the coming weeks, we'll be adding more free printable mad libs games to keep the fun going.
Pirate mad libs take you on high-sea adventures. Where you can fill in the blanks to create tales of buried treasure, daring ship captains, and comical pirate crews. Perfect for pirate-themed parties or to spark creativity in young buccaneers.
Explore 3 free printable Mad Libs for teenagers, offering engaging and creative word games that enhance vocabulary, grammar skills, and creativity. Perfect for classroom activities or family game nights.
As autumn leaves fall, pumpkin mad libs invite you to share stories about pumpkin patches, scarecrow antics, and cozy fall adventures. A fun way to celebrate the harvest season with friends and family.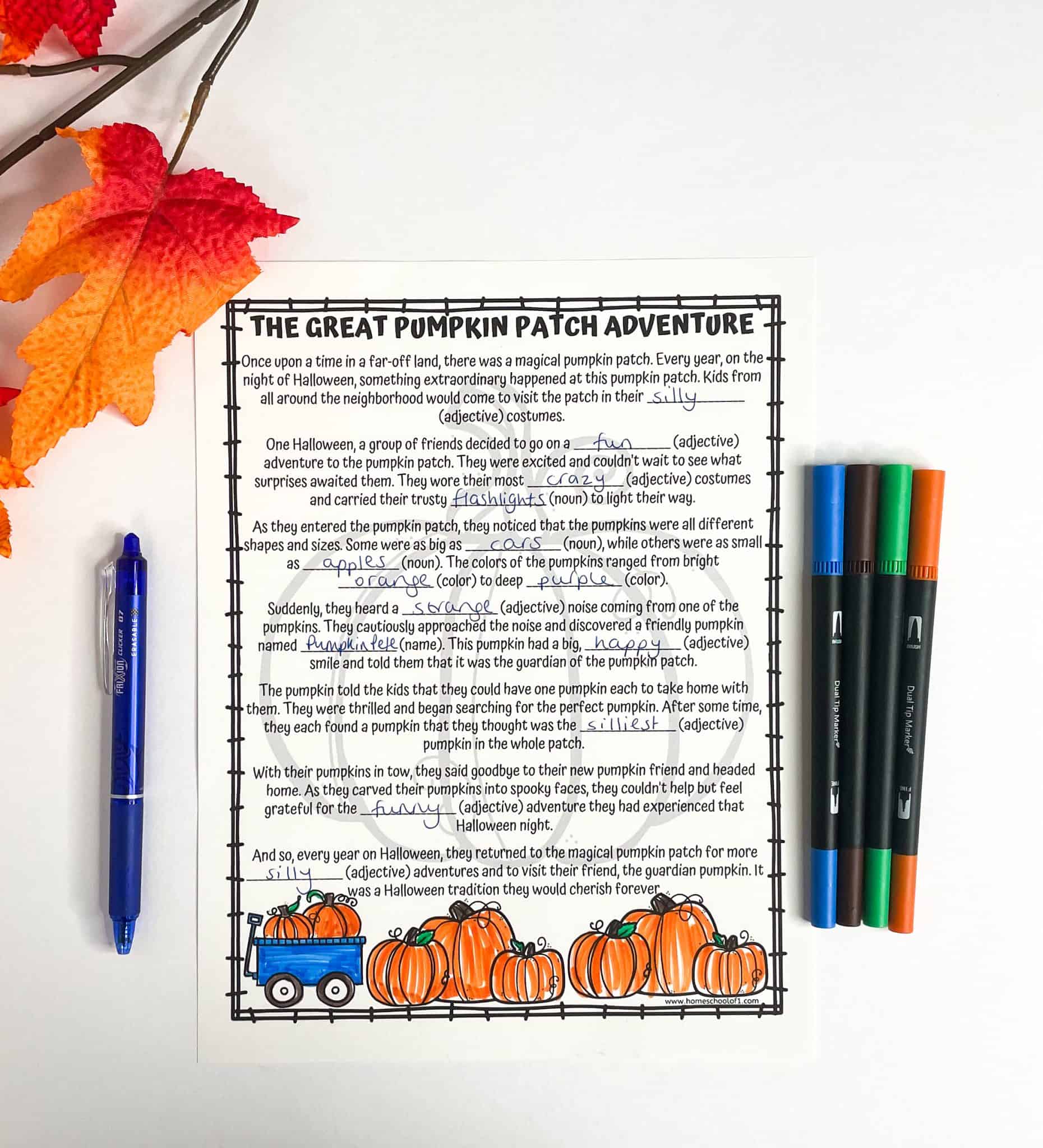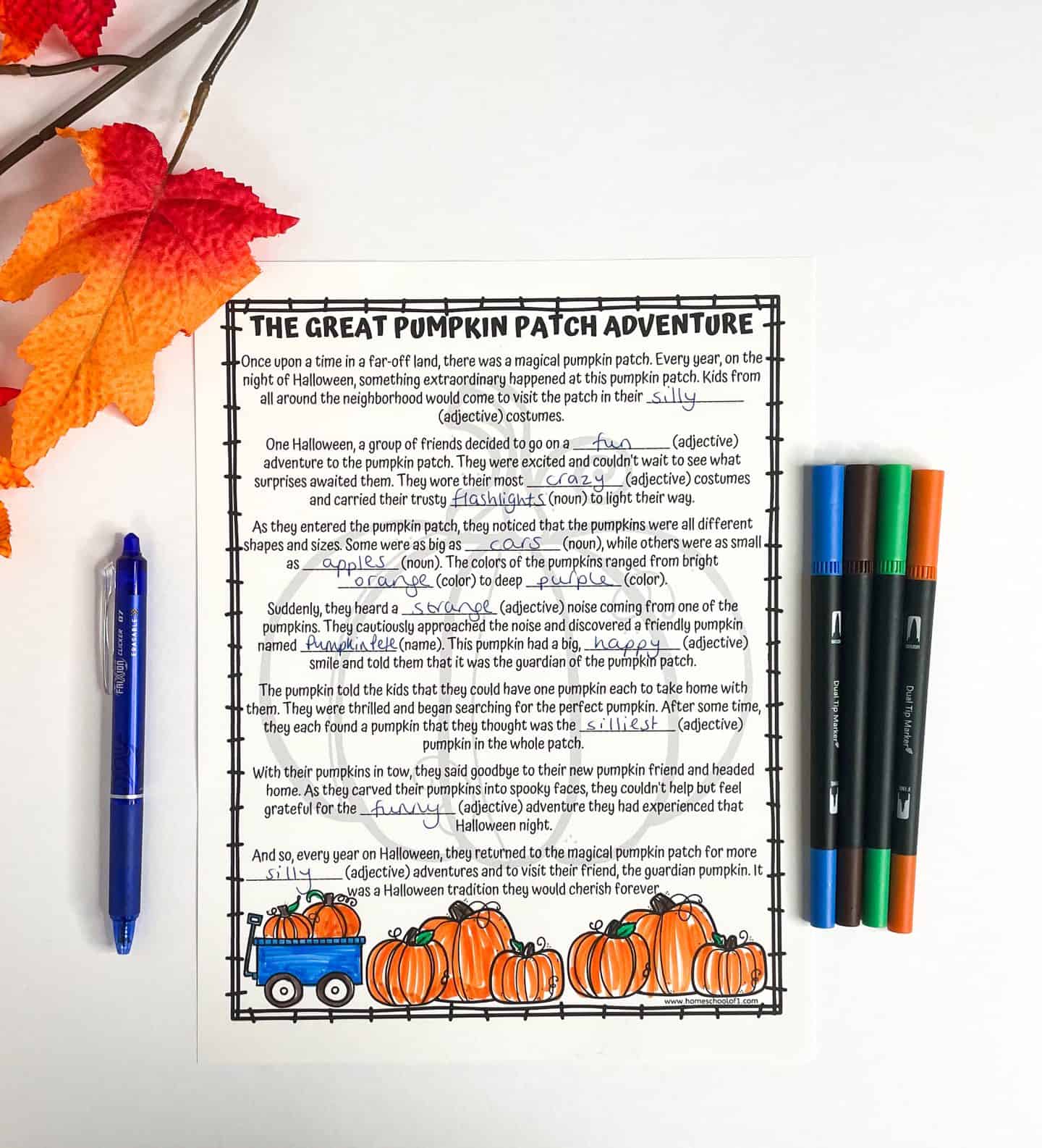 Dive into the spooky world of Halloween mad libs. Where you can craft your own eerie narratives featuring haunted houses, trick-or-treat escapades, and encounters with ghoulish monsters. Ideal for getting into the Halloween spirit at gatherings or around a campfire.
These spine-tingling spooky mad libs add an extra layer of mystery to your storytelling. Create chilling tales of ghostly apparitions, mysterious disappearances, and supernatural encounters for late-night gatherings or sleepovers.
Celebrate Thanksgiving with a side of laughter by filling in the blanks in Thanksgiving mad libs. Share funny stories of overindulgent feasts, quirky relatives, and comical turkey mishaps as you gather around the holiday table.
For families who cherish the Elf on the Shelf tradition, these Elf on the Shelf mad libs offer a delightful twist. Craft imaginative stories about the elf's daily surprises and mischief, adding a playful element to your holiday preparations.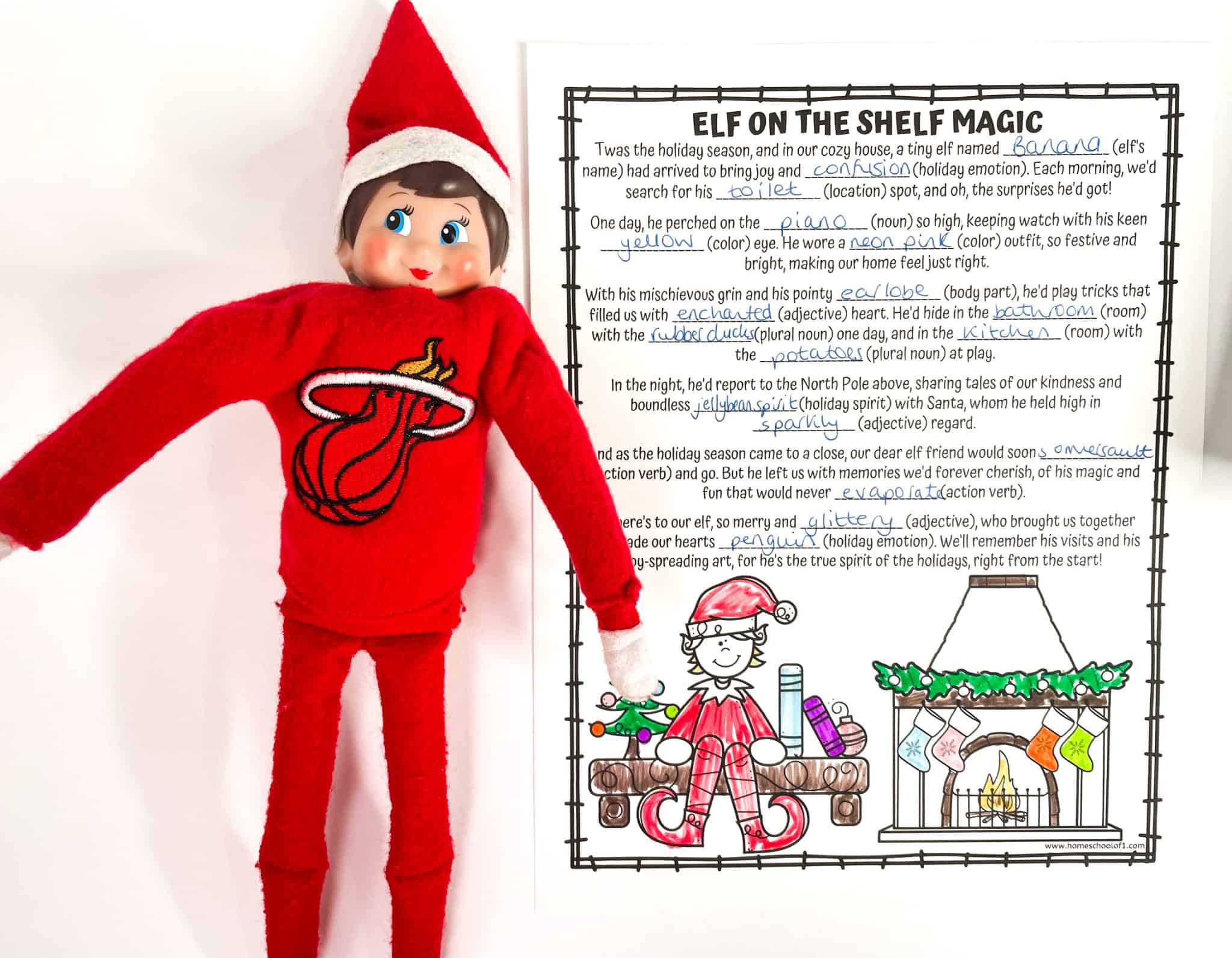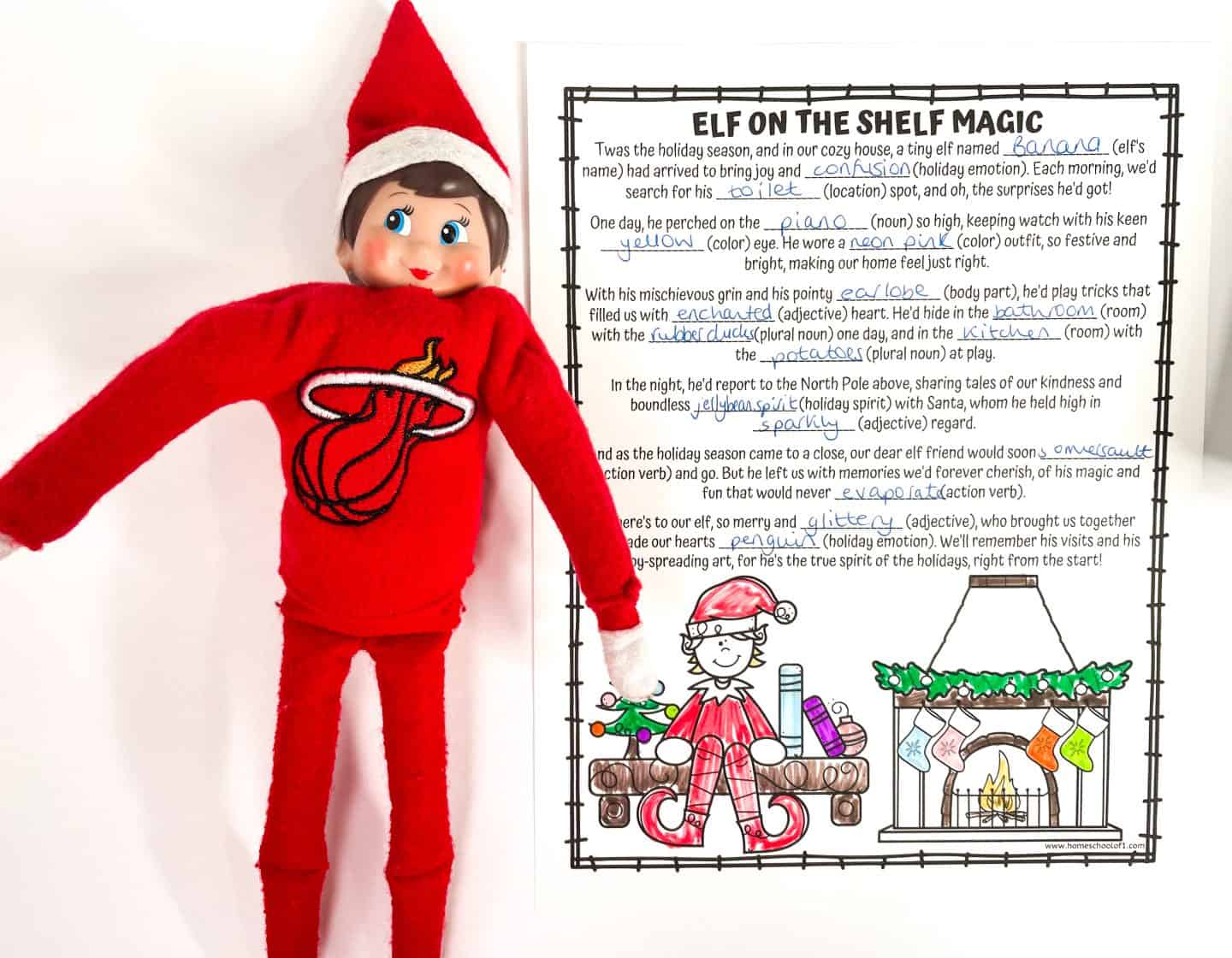 Embrace the magic of Christmas with free printable Christmas mad libs that transport you to a winter wonderland. Create heartwarming stories of holiday traditions, Santa's adventures, and joyful gift-giving to share the spirit of Christmas with loved ones. Ideal for cozy evenings by the fire or holiday gatherings.
Get ready to enjoy the winter season with our Winter Mad Libs printable, a delightful activity suitable for both kids and adults. By filling in the blanks with adjectives, nouns, and verbs, you'll embark on a creative winter adventure. Enhancing language skills, fostering imagination, and sharing plenty of laughter whether at home or in the classroom.
Looking to inject laughter and imaginative flair into your New Year's Eve celebration? Our free printable New Year's Eve mad libs promise uproarious fun for all ages, elevating the joy and camaraderie at your gathering as everyone collaborates in crafting hilarious and unpredictable stories.
Last Updated on 25 November 2023 by homeschoolof1