Finding the best word games for kids was super important in our home, mainly because our son hates to write! So if we can sneak in a game or two to help boost his literacy skills I will!
Word games are some of the best games for kids, offering a fun way to boost literacy skills. They provide an excellent blend of entertainment and education while enhancing vocabulary and critical thinking abilities.
Whether it's word board games, online word games, or free printable word games, incorporating these engaging activities into your homeschool routine can make learning enjoyable and effective.
I imagine you have most of these word board games already at the back of the closet or hiding under the bed. Go and grab them today, and start "playing!"
There is nothing better in our homeschool to break up the day with a game or two, or three!
Everyone is a winner, the kids are happy because they are not doing school work, and you are happy because they are!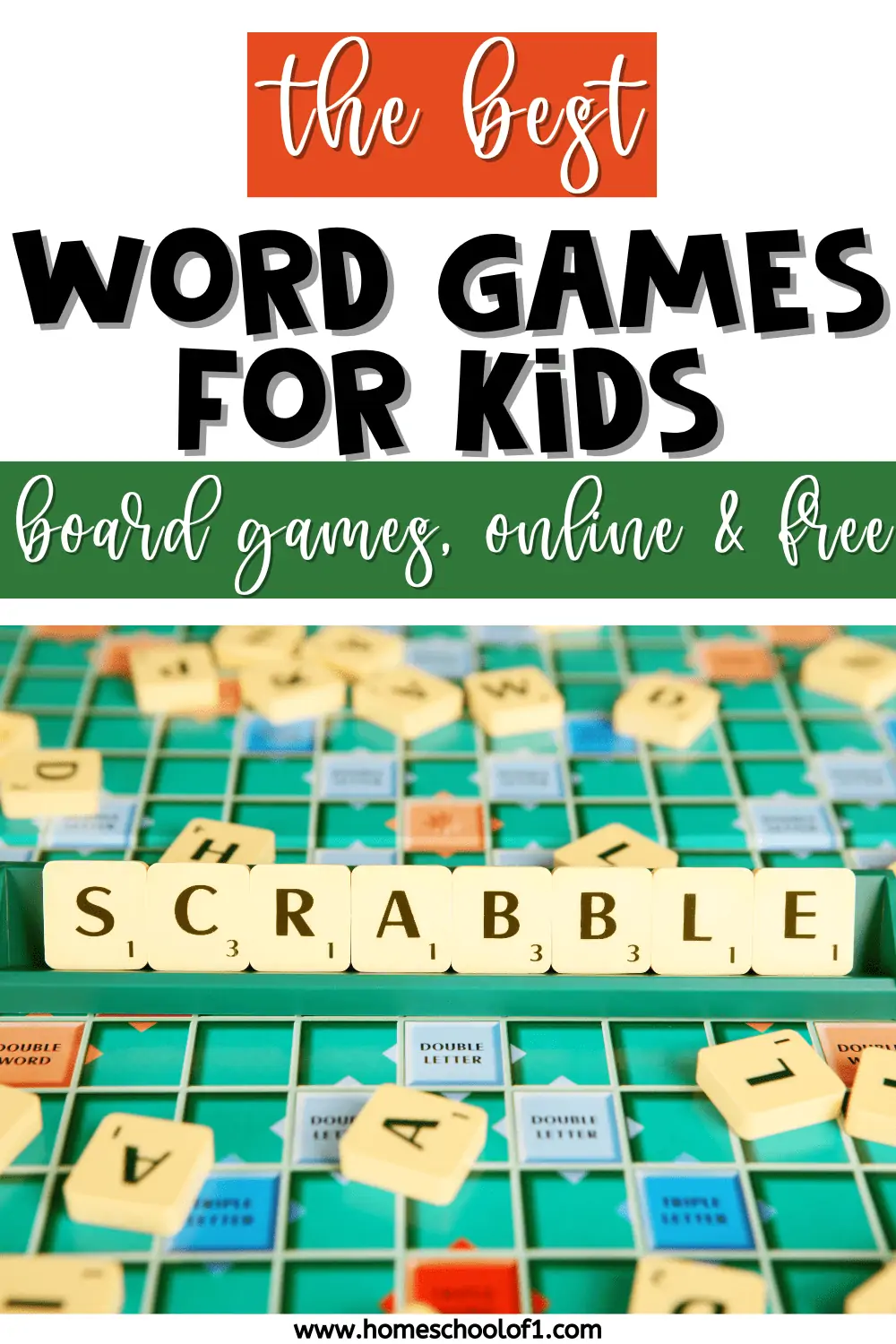 **There may be affiliate links in this post. You can read my full disclosure at the bottom of the page.**
Best word board games
Looking to spice up your game nights with some wordplay?
Check out these best word board games for kids that are sure to bring fun and excitement to players of all ages.
From preschoolers to adults, there's something for everyone:
Free word games to play with kids
Looking for some free word games to play with your kids? Look no further!
From addictive apps to classic pen-and-paper games, we've got you covered.
Dive into the mouthwatering world of Word Cookies, challenge your vocabulary skills with Hangman, spark creativity with Word Association, and get lost in the captivating puzzles of Wordscapes.
And if you prefer the old-school charm, we've got free printable word games like word searches, word scrambles, and holiday-themed scattergories. So grab some paper and a pen, and let the wordplay begin!
Word Cookies
Age rating: 8+
Platform: Android, iPad, iPhone
Word Cookies is a mouthwatering word-building game where you connect cookie letters to create words.
Drag your finger from the first letter to the others, and your word will appear on a cookie sheet. Combine letters to reach the word goal and move on to the next level.
It's a deliciously addictive way to challenge your brain and have fun with words.
Hangman
Hangman is a classic and interactive word game that parents can enjoy with their kids using just a sheet of paper and a pen.
One player thinks of a word and draws a series of dashes on the paper to represent the letters.
The other player guesses one letter at a time, and for each incorrect guess, a part of the hangman is drawn.
The objective is to guess the word before the hangman is completed. It's a fantastic way to enhance vocabulary, spelling skills, and have loads of fun together as a family. Get ready to challenge each other with this timeless pen-and-paper game!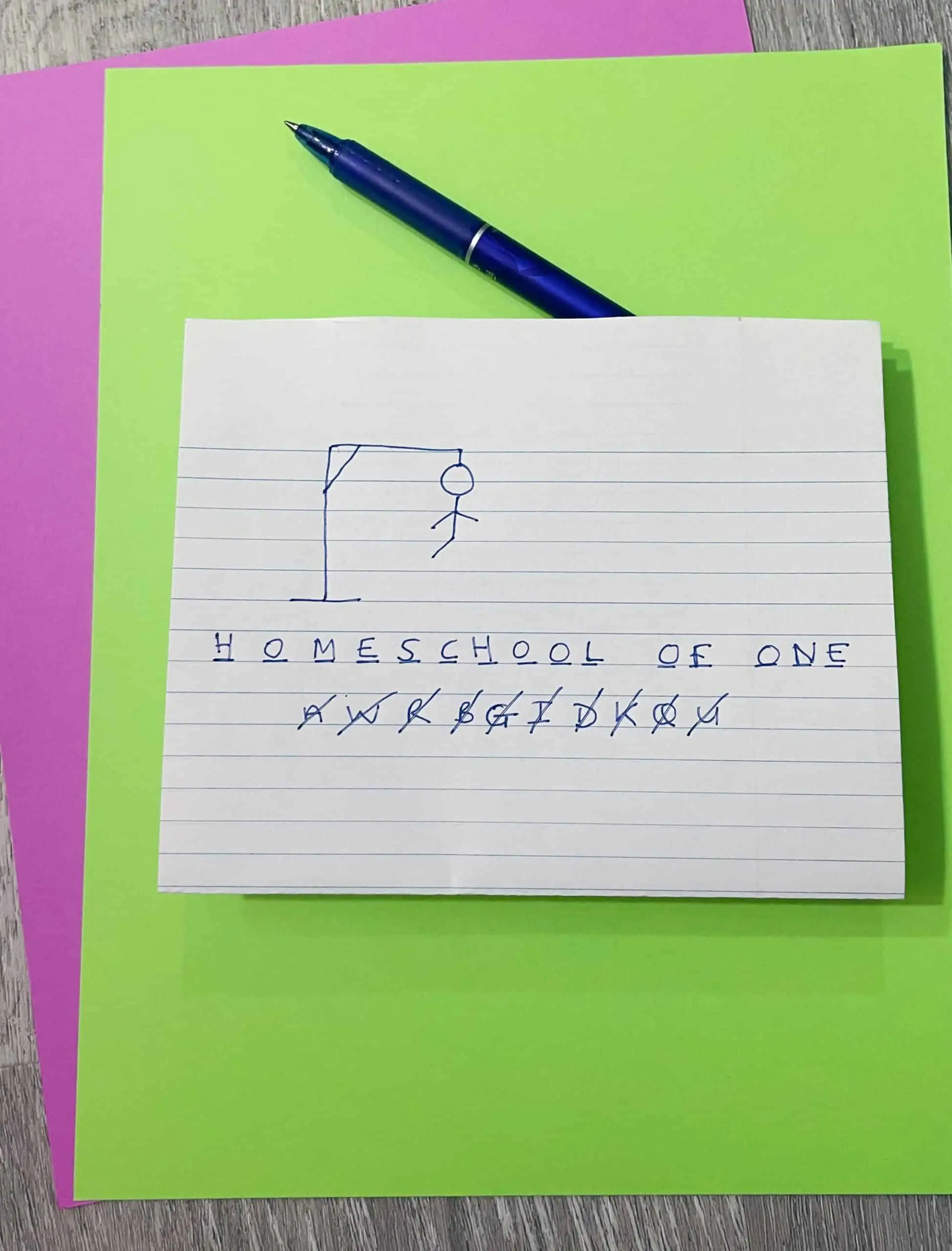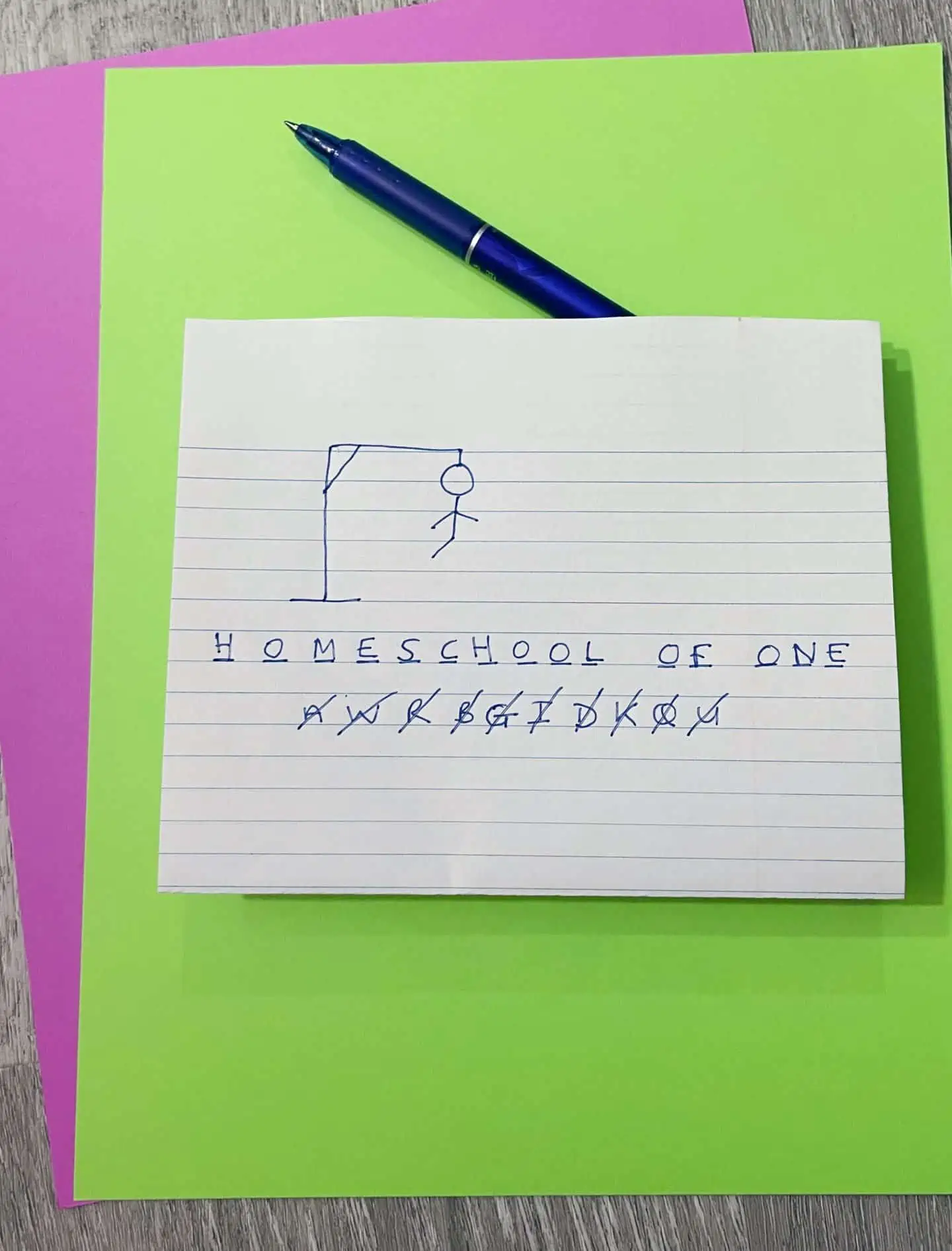 Word Association
Word Association is an entertaining game that parents can play with their kids at home to stimulate creativity and language skills.
The game starts with one person saying a word, and then the next person has to quickly respond with a word that is associated with it.
This back-and-forth continues, with each player linking their word to the previous one in some way.
It's a fun challenge that encourages quick thinking, vocabulary expansion, and making unique connections between words. Get ready for a lively and imaginative wordplay session with your family!
Wordscapes
Age rating: 8+
Platform: Android, iPad, iPhone
As a mom who loves word games, I have to tell you about Wordscapes, my absolute favorite free app! It's a delightful word puzzle game that keeps me entertained for hours.
In Wordscapes, you're presented with a crossword-style grid and a set of letter tiles. Your mission is to swipe and connect the letters to form meaningful words that fill up the puzzle. With hundreds of levels and beautiful nature-themed backgrounds, it's like taking a mini vacation for my brain.
What I adore about Wordscapes is that it strikes the perfect balance between challenging and relaxing. It's a fantastic way to unwind after a busy day or to squeeze in some brain exercise during a break. Plus, the game offers hints if you ever get stuck, which is a big help.
Free Printable Word Games for Kids
Word searches, word scrambles, and mad libs are so much fun for the whole family, not just for kids. We can spend hours on them.
Have fun playing free word search printables either for school or just for fun. With over 25 to download the kids will sure have fun.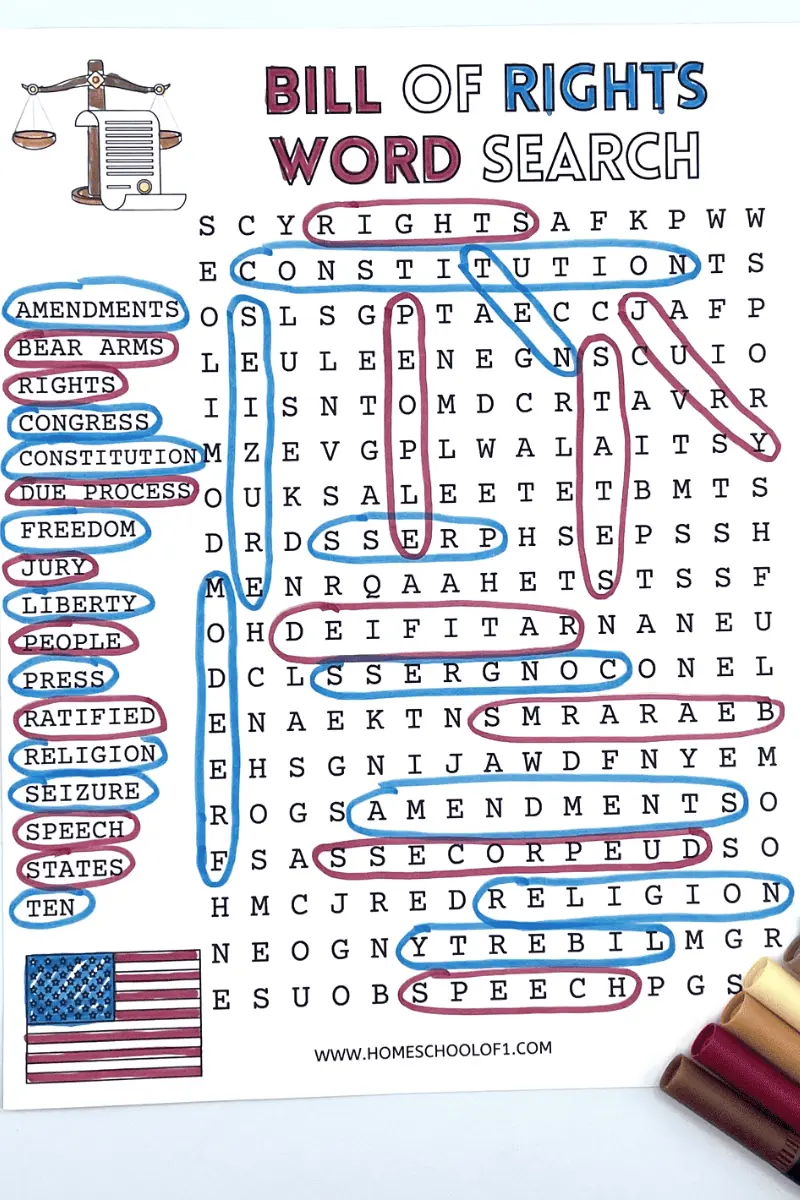 Have fun in the classroom or homeschool with our free word scramble printables. There is a word scramble for every holiday throughout the year, plus we also use them as a supplement to some of our unit studies.
Kids of all ages will love our free printable mad libs.
Older kids will absolutely love the competition and game play of our free holiday scattergories boards.
Set sail through the seas and have the entire classroom laughing with our free pirate Mad Libs.
Have fun with words within words worksheets
You don't need to spend any money on these fun pen and paper games, just grab some paper and a pen.
Best online word games for kids
Word games can also be enjoyed online, offering a convenient and often free option for players.
Children will have a blast with online word games, just like they do with the word board games.
The best part is, these games are so much fun that kids won't even realize they're learning!
It's a sneaky way to combine education with pure enjoyment.
Night Zookeeper
With a captivating storyline and engaging gameplay, Night Zookeeper offers a unique online word game experience.
Check out our Night Zookeeper review to find out more about this exciting game that combines wordplay with creativity.
You can even enjoy a 7-day free trial and an exclusive 50% discount.
Adventure Academy
Designed for children aged 8-13, Adventure Academy offers a virtual world filled with quests, books, and captivating fun word games. Embark on thrilling adventures while honing your language skills.
Try it out with a 30 day free trial and unlock a world of learning and fun.
You can find out more with our Adventure Academy reviews.
ABC Mouse
Specifically tailored for children aged 2 to 6, ABCMouse provides an interactive platform with games, puzzles, and other enjoyable activities that promote word learning.
Dive into our detailed review to discover the educational wonders of ABC Mouse, or start your learning journey with a 30 day free trial.
Check out our detailed ABCmouse review for more information.
What are the benefits of word games?
A lot of children don't like feeling that they are being made to learn outside the school environment. As soon as they get the idea that their parents are trying to teach them something, they switch off.
One of the biggest benefits of word games for kids is that they are designed to be fun.
Their educational advantages may, therefore, not be that obvious to the child.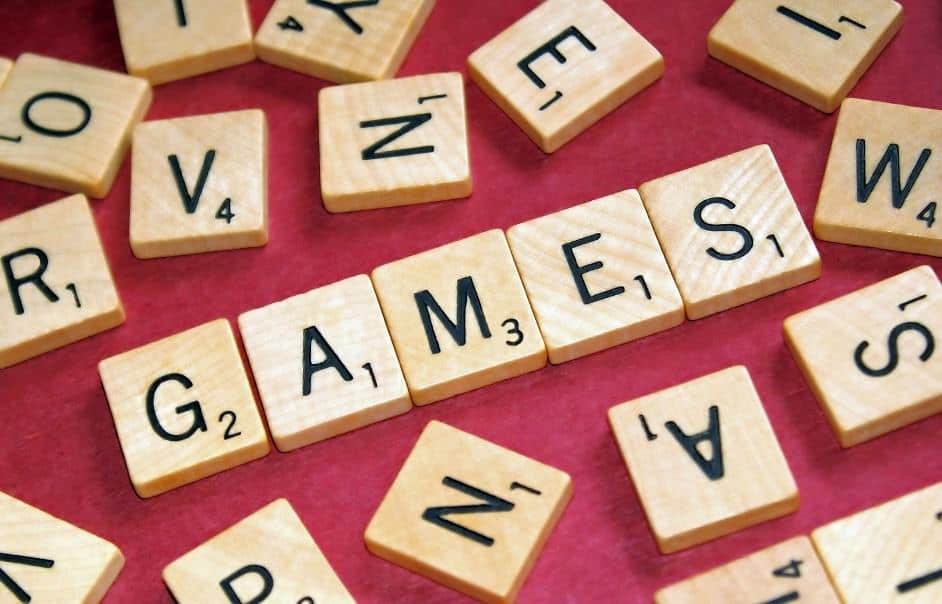 If children are playing word games then they will be learning at the same time, even if they don't realize it.
As far as they are concerned, they are simply sitting down with their parents, siblings, or friends and playing a fun game or with a fun toy. Word games can specifically help with their:
Here are a few other educational board games that can be fun for all ages, and if you are looking for math board games check out our top 20 favorites.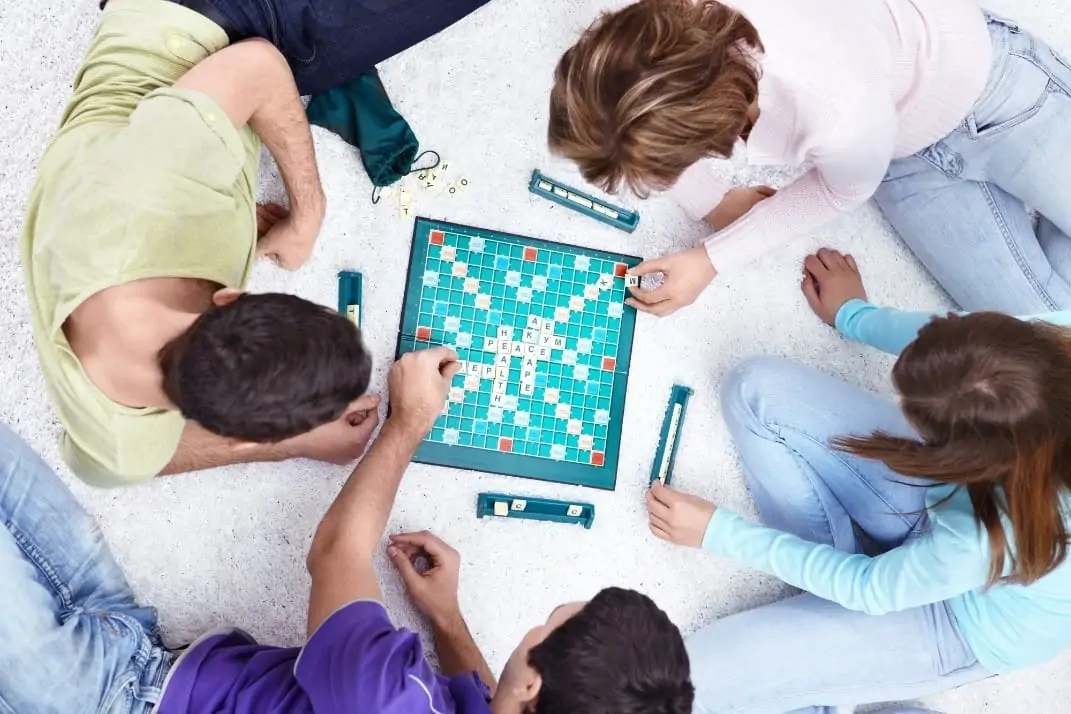 What are your favorite word games for kids? Let me know in the comments below.
Last Updated on 1 November 2023 by homeschoolof1