23 Best Word Board Games for Kids of All Ages
Add even more fun to family game night with the best word board games.
Not only are they fun, but they are a great way for the whole family to get together and have hours of fun.
These board games for kids are for preschoolers right through to teenagers, making sure there's something for everyone regardless of age or skill level.
So, gather around the table, challenge each other's word skills, and create memorable moments while nurturing language development.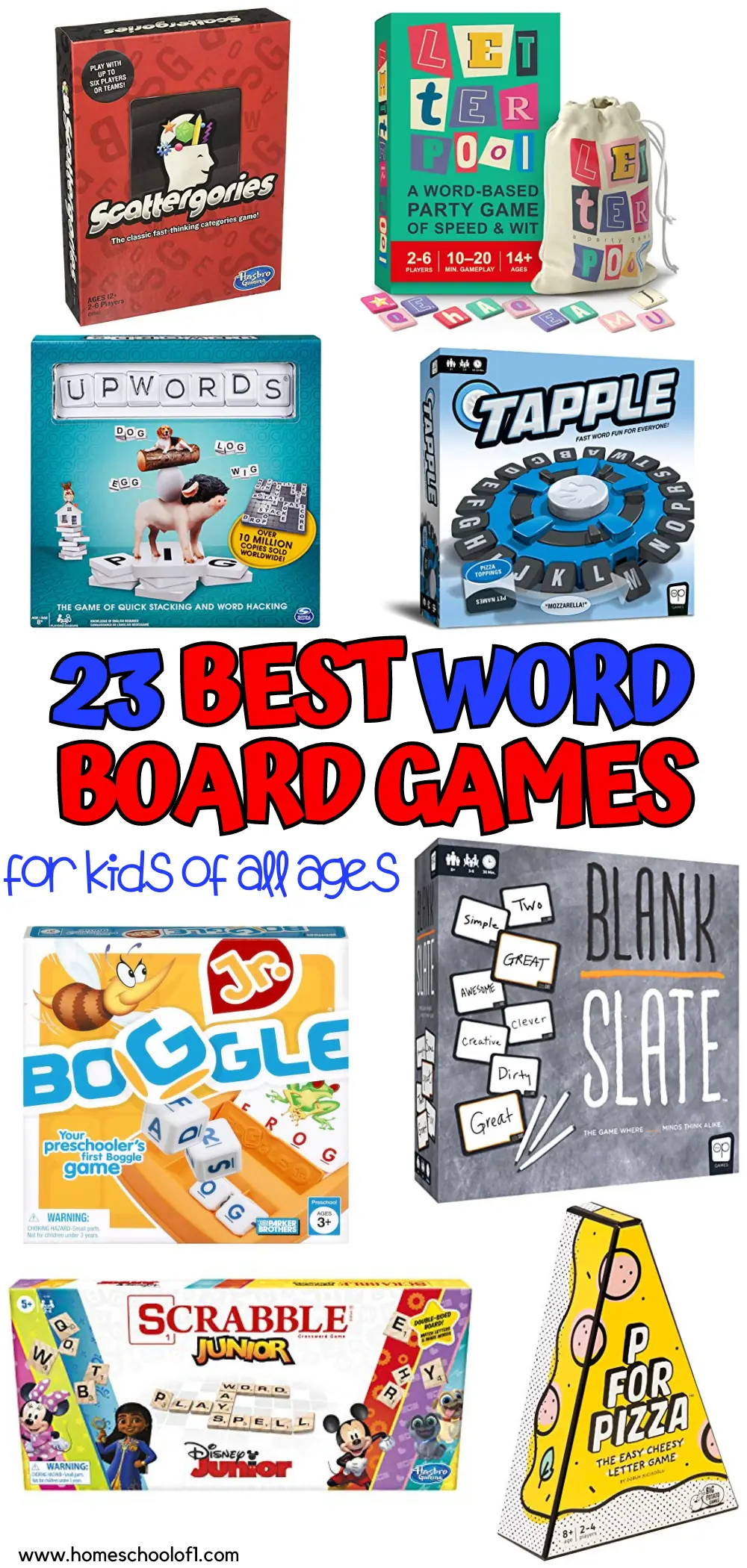 **There may be affiliate links in this post. You can read my full disclosure at the bottom of the page.**
Why you should add word games to family game night
Adding word games to family game night enhances vocabulary, fosters critical thinking, and encourages healthy competition, making it an educational and fun way to spend time together.
Word games introduce new words, idioms, and expressions, helping players improve their vocabulary and language skills.
Many word games require players to think creatively, strategize, and solve word puzzles. Enhancing their problem-solving and critical thinking abilities.
These games can reinforce correct spelling and proper grammar usage. Making them a valuable tool for learning and reinforcing language rules.
Word games encourage players to express themselves clearly and succinctly. Improving their communication skills.
These games stimulate memory, concentration, and mental agility, which are essential cognitive skills.
Word games promote interaction, cooperation, and friendly competition among family members. Enhancing social and emotional development.
Many word games can be adjusted to suit different age groups and skill levels, making them suitable for diverse family members.
Consistent exposure to word games can improve reading skills and writing abilities, which are crucial academic skills.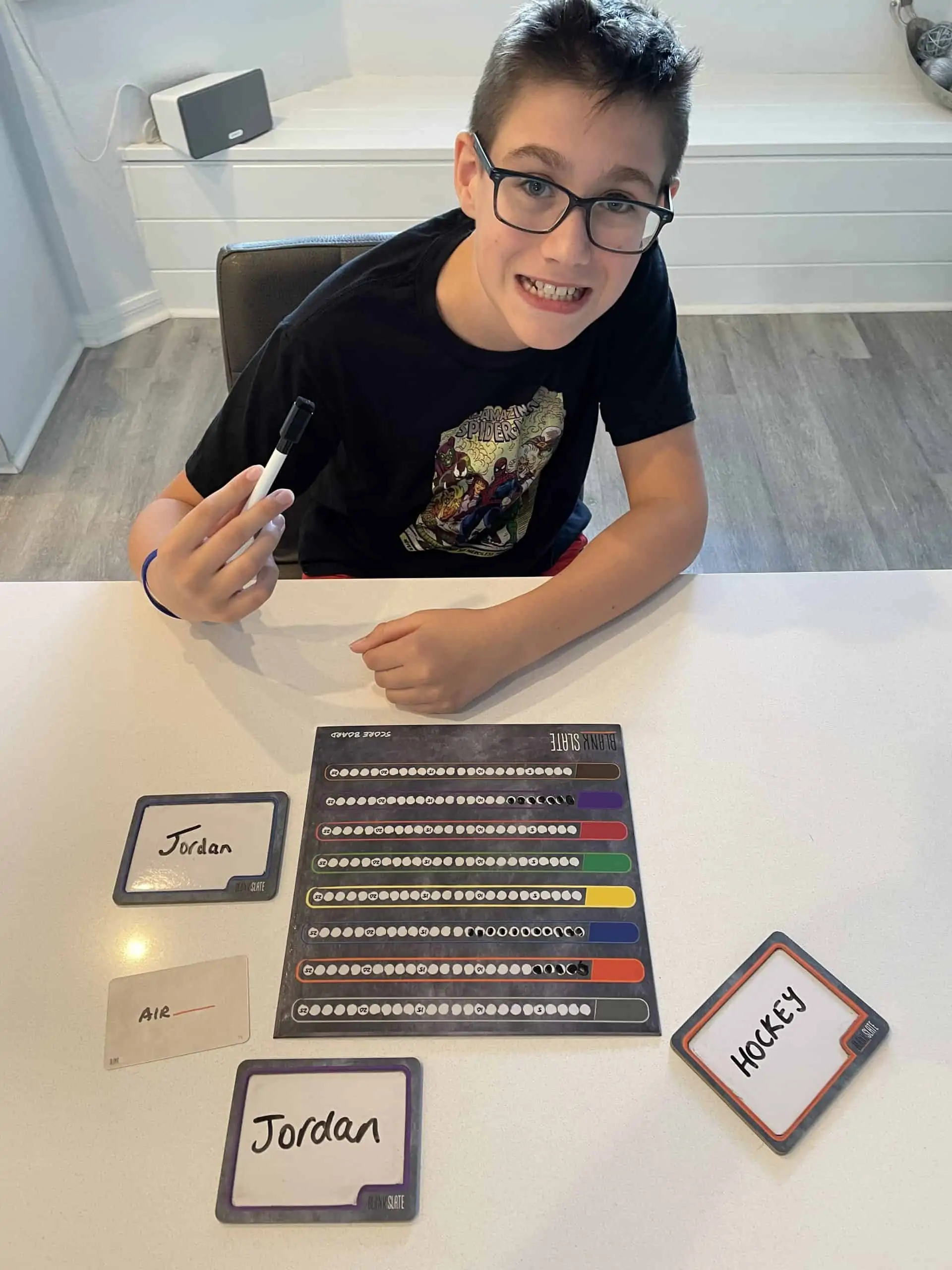 These fun word games are excellent educational games that can be played in the classroom or homeschool for language arts.
Family friendly word board games
These are the best family board games that guarantee hours of laughter and bonding, suitable for all ages and creating unforgettable memories together.
We have enjoyed every single one of these board games both when my son was younger and now he is a teenager.
Our current favorite word games have to be Blank Slate and Bananagrams which we play at least once a month. But these 23 are the best word games for the whole family.
Other word games
For even more word games for kids you are going to love these: