15 Free Printable Christmas Word Games For Kids
Get ready for holiday fun with our free printable Christmas word games!
Whether you're having a cozy family game night or a festive party, these printable games add cheer to your celebrations.
Imagine snow falling outside as you tackle Christmas word searches and scrambles together.
Make this Christmas season extra special with our easy and free Christmas word games and activities that bring joy to everyone, young and old!
You can easily add these word games to your Christmas activities for kids. Making the festive season super special with free and easy games for everyone to enjoy together!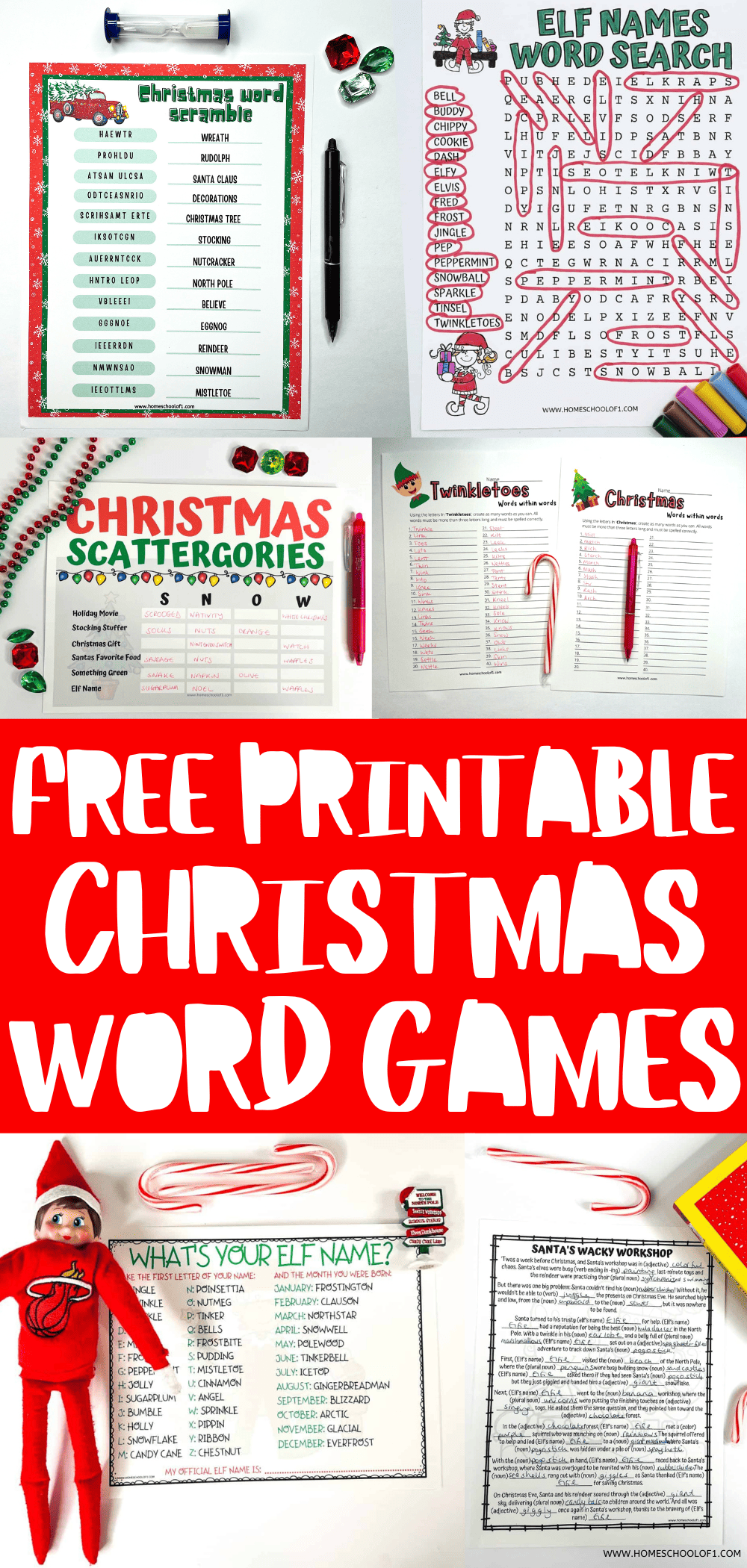 **There may be affiliate links in this post. You can read my full disclosure at the bottom of the page.**
Where to enjoy festive word games?
Gear up for holiday joy with our free printable Christmas word games, perfect for the entire family to enjoy.
Transform your living room into a game haven or set up a festive party corner for laughter-filled competitions.
Picture snowflakes falling as you gather around, exploring Christmas word searches and scrambles.
Take these word games to holiday parties, classroom celebrations, or casual family nights.
Enhance the festive spirit by incorporating them into your Elf on the Shelf tradition or holiday workshops.
Make your holiday dinners special with word game-themed name tags.
The options are endless, let the fun unfold wherever you are!
Christmas word search
Embrace the festive spirit with Christmas word searches, a fun way to engage family and friends during the holiday season. Beyond their entertainment value, these word games enhance vocabulary, boost cognitive skills, and foster a sense of togetherness.
Add a touch of magic to your Christmas festivities with a free printable Elf on the Shelf word search. This printable combines the enchantment of the beloved holiday tradition with the excitement of finding hidden words, offering a whimsical and educational activity that captivates both children and adults alike.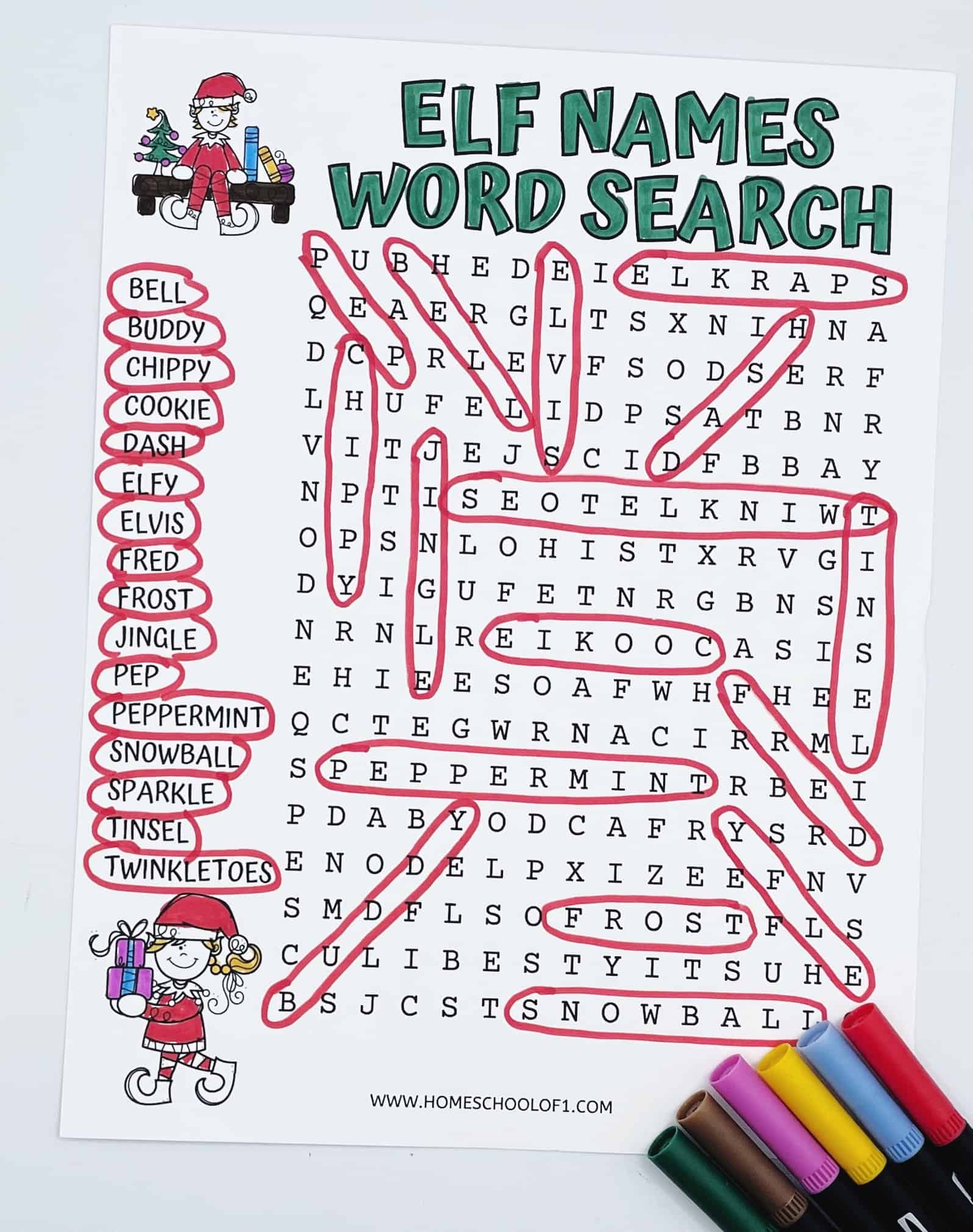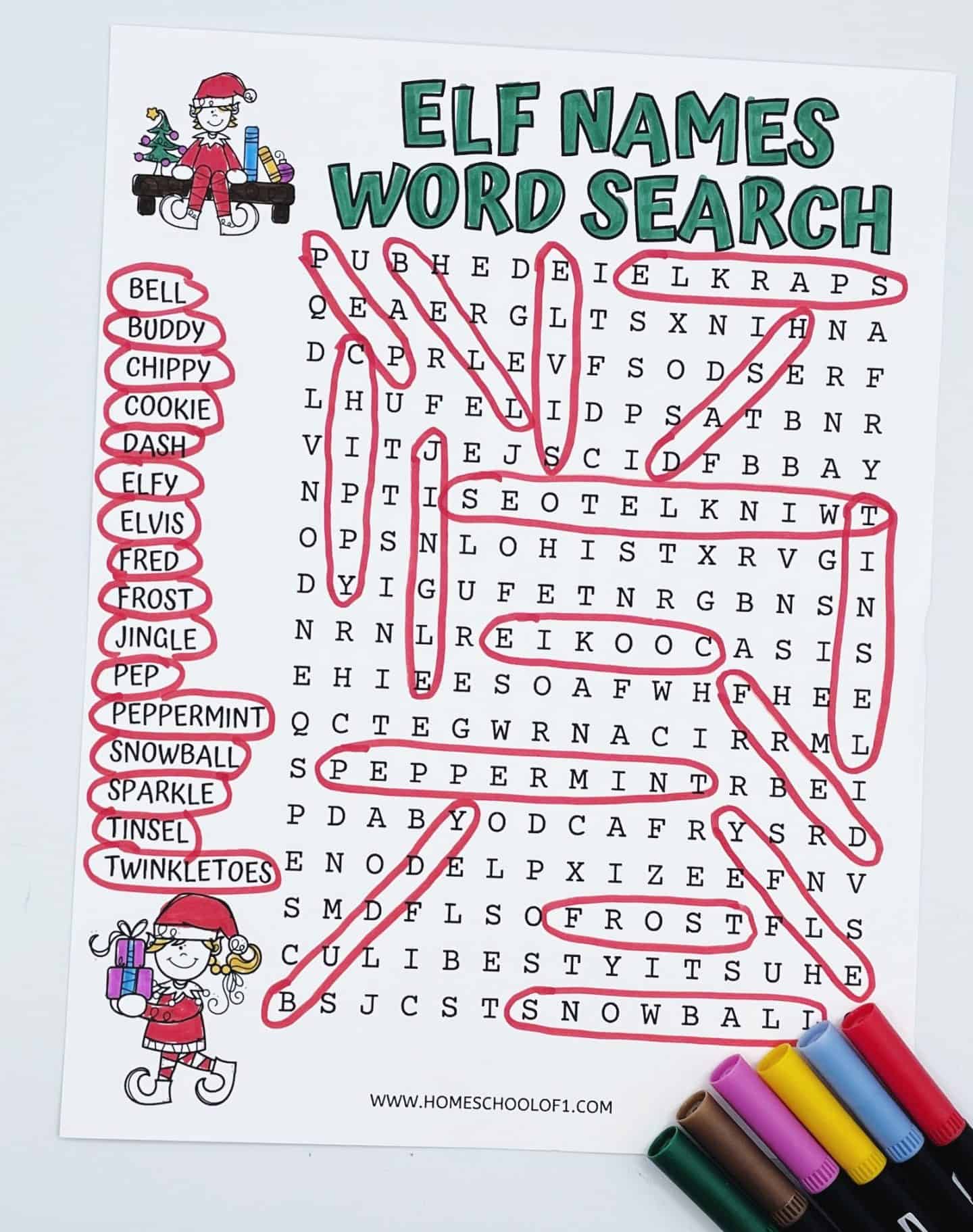 Dive into the holiday spirit with a versatile Christmas word search printable, encompassing a wide range of festive terms. From iconic decorations to seasonal treats, this customizable word search ensures entertainment for all ages, making it a perfect addition to Christmas parties, family gatherings, or quiet moments of holiday reflection.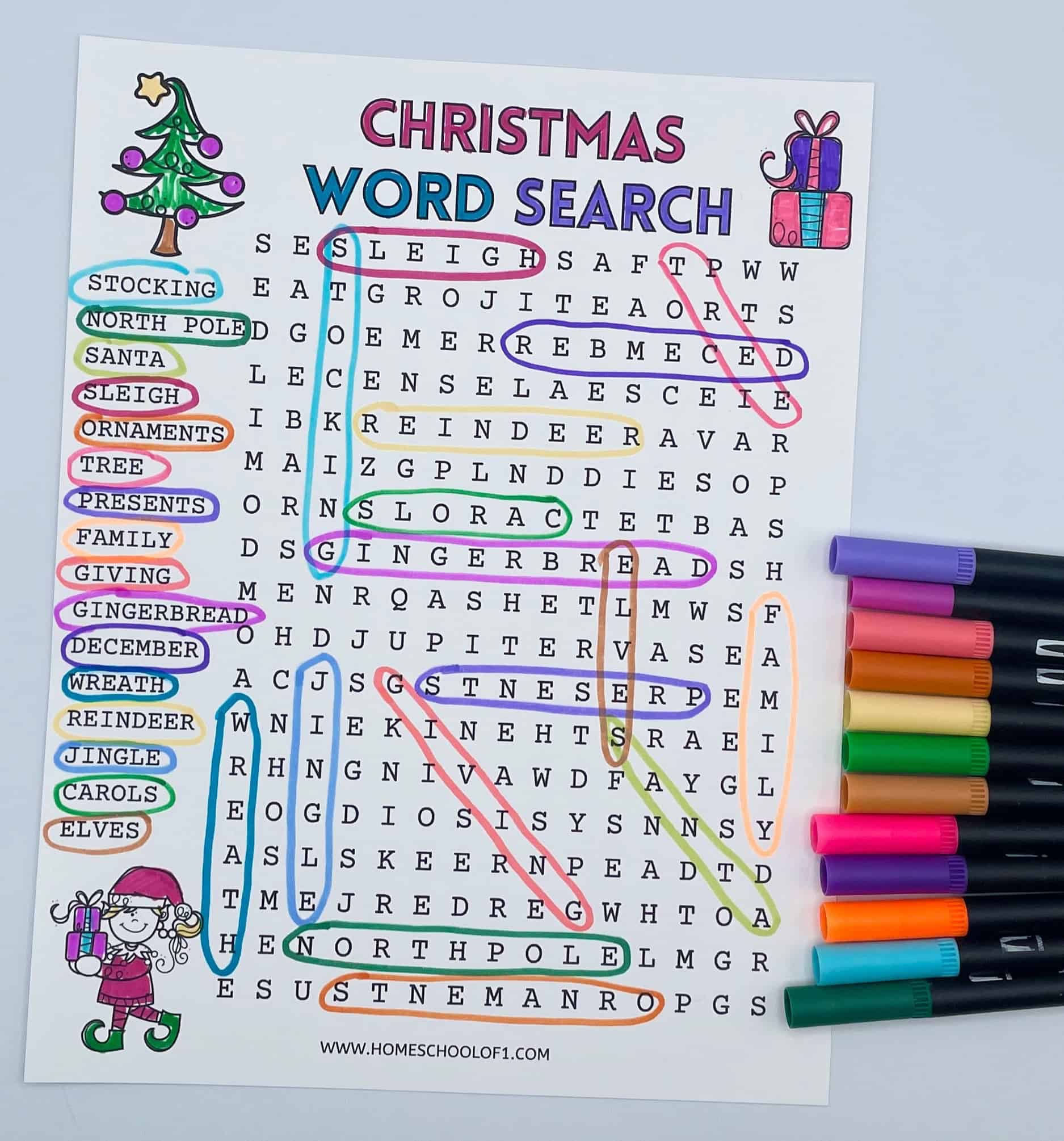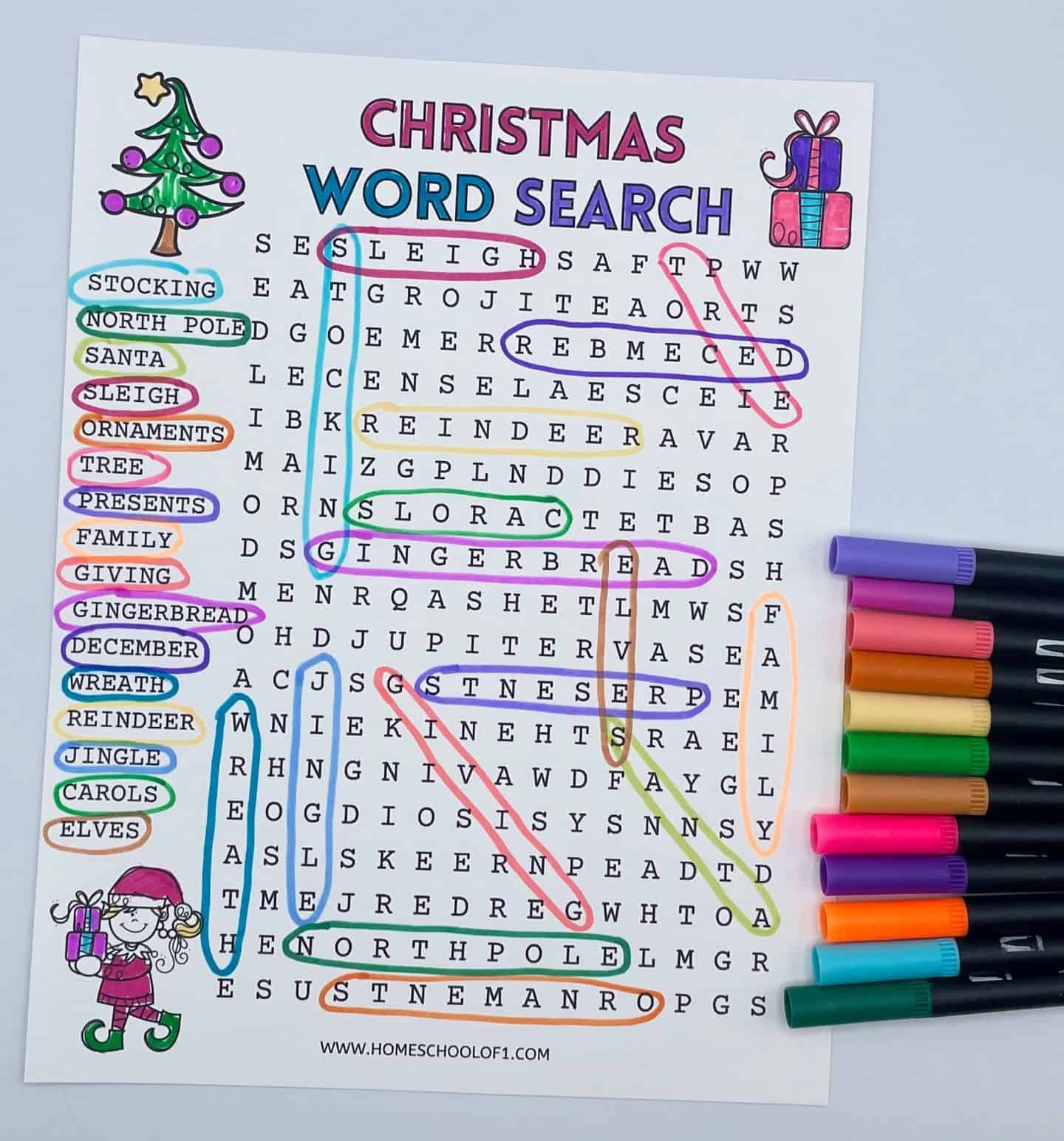 Don't worry though the answer key is included for both of our free word searches and word scrambles.
Christmas word scramble puzzle
Get ready to have some Christmas fun with word scrambles! These puzzles are like a festive brain workout, making the holiday season even more exciting. Explore the merry world of jumbled letters with our favorite Christmas word scramble game.
Have a blast with a Christmas word scramble printable. It's full of holiday words to unscramble, making it a great way to spend time with loved ones. This is aimed at older kids as there is no word bank. Sharpen your mind and soak in the holiday vibes with this free and fun word scramble.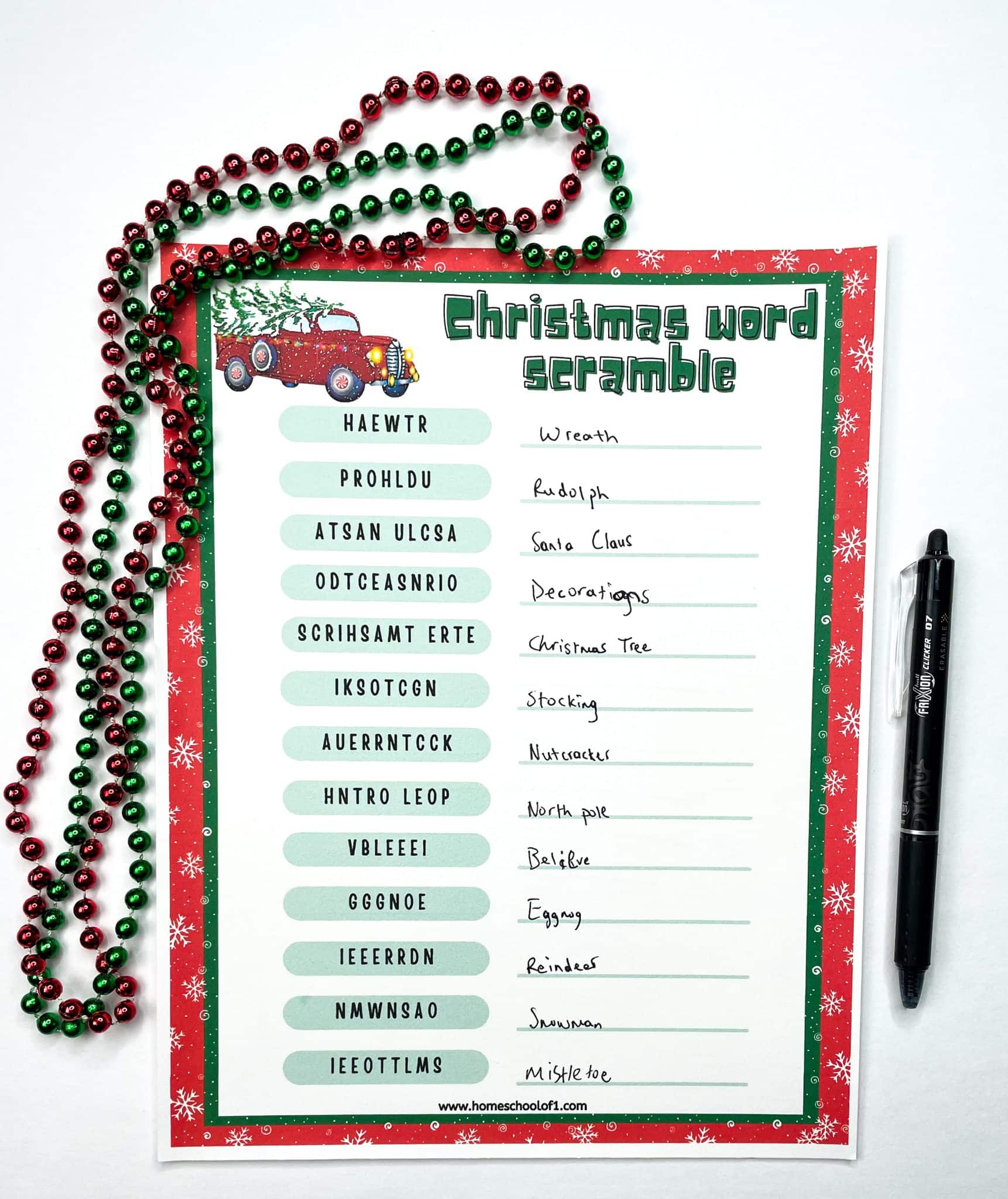 Make Elf on the Shelf even more magical with a special Elf on the Shelf word scramble printable. Figure out jumbled letters to reveal words connected to the holiday helper. This one's great for kids and adults, adding an extra dash of excitement to the Elf on the Shelf tradition.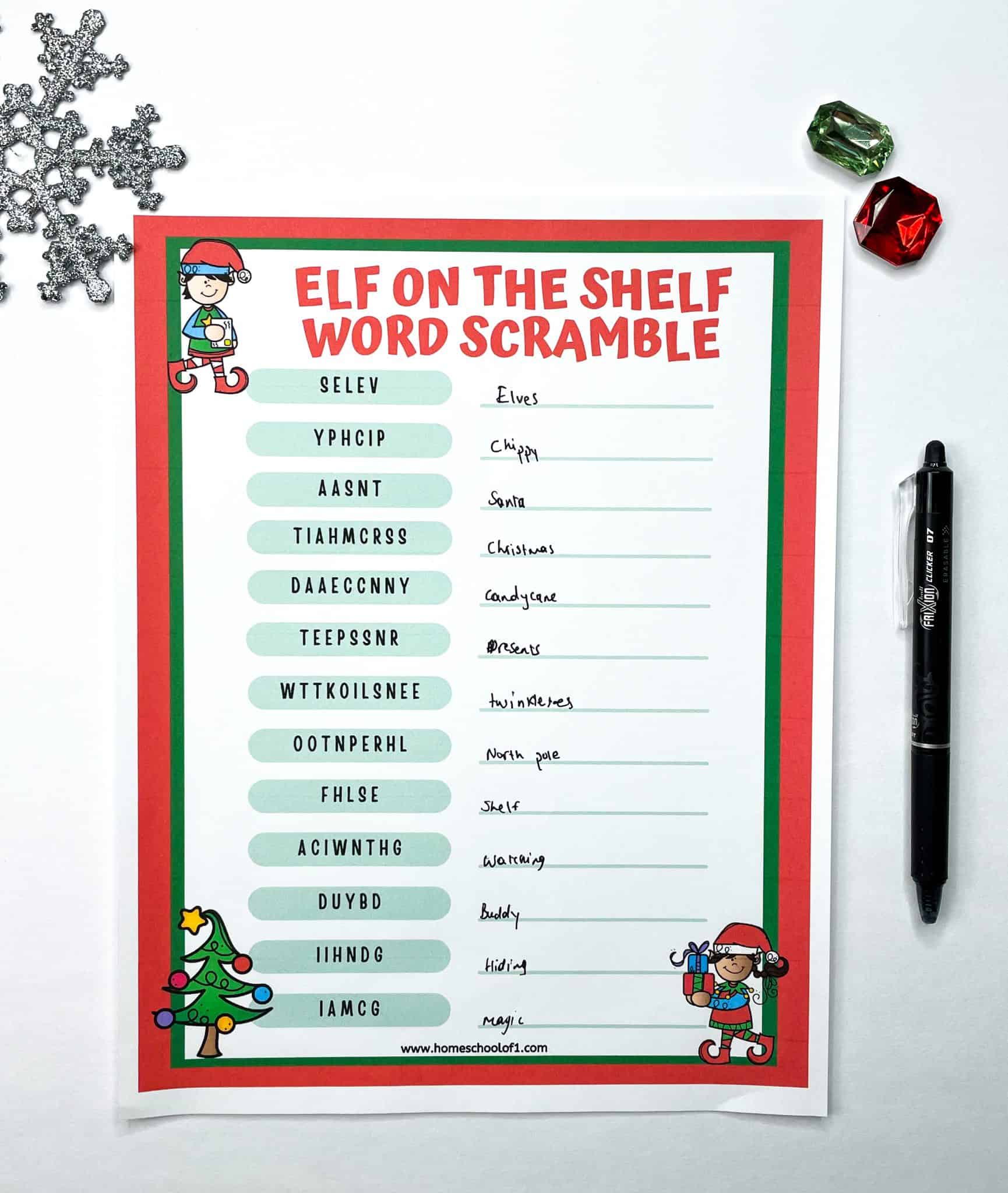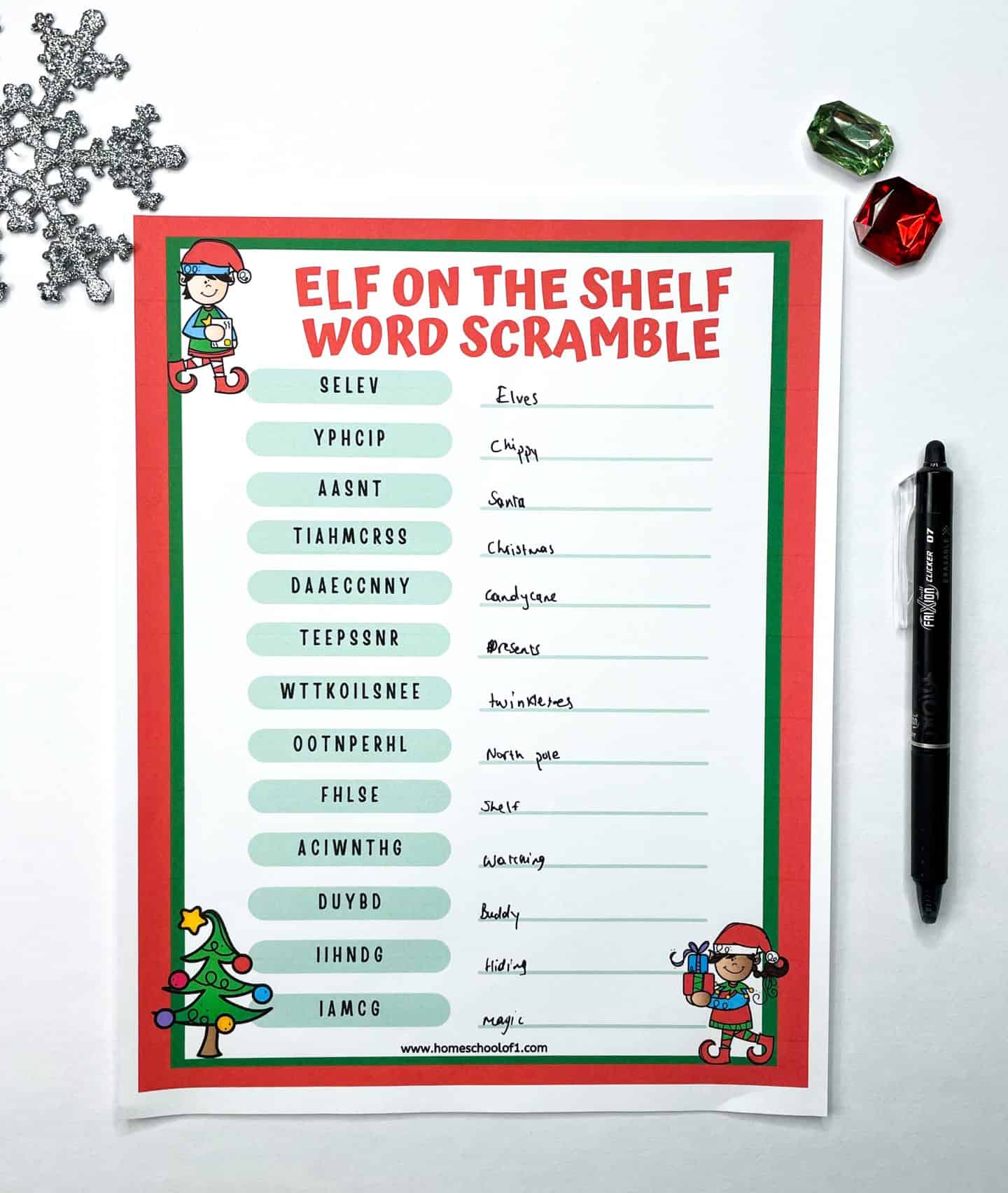 Keep the winter fun going with a winter word scramble free printable that's all about the chilly season. Unscramble words related to winter wonders and snowy delights. Exercise your brain while celebrating the joys of winter with this entertaining and free word scramble.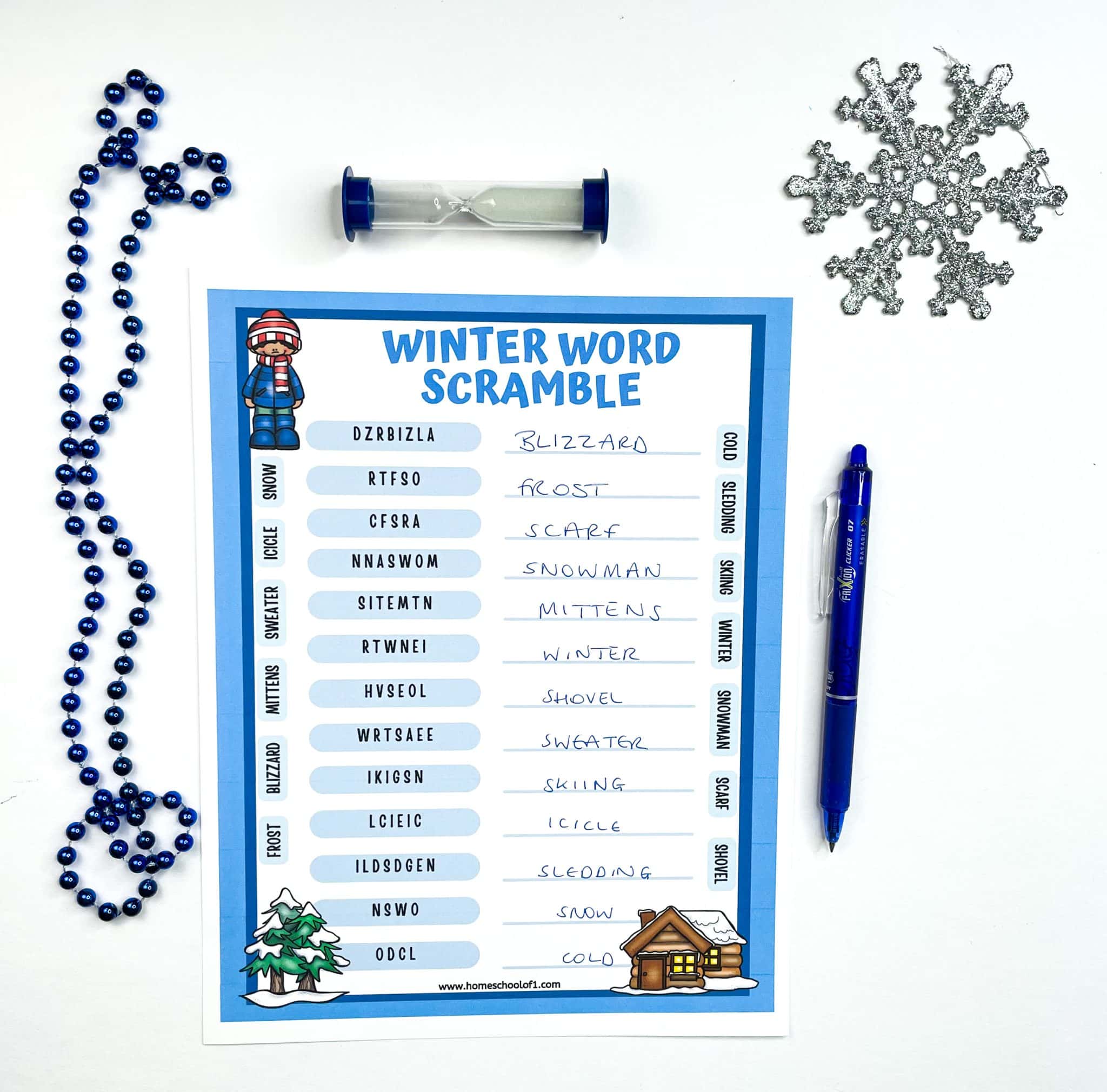 Christmas scattergories
Challenge your holiday knowledge and creativity with a festive twist! Christmas scattergories is a lively and fun game that adds a jolly spin to the classic word game.
Explore your Christmas spirit as you brainstorm and race against the clock to come up with unique answers for holiday-themed categories.
Gather friends and family for a spirited round of Christmas Scattergories, where laughter and quick thinking collide for a memorable yuletide experience.
If you don't have the original Scattergories game I highly recommend it, but you don't need it to enjoy our free printables.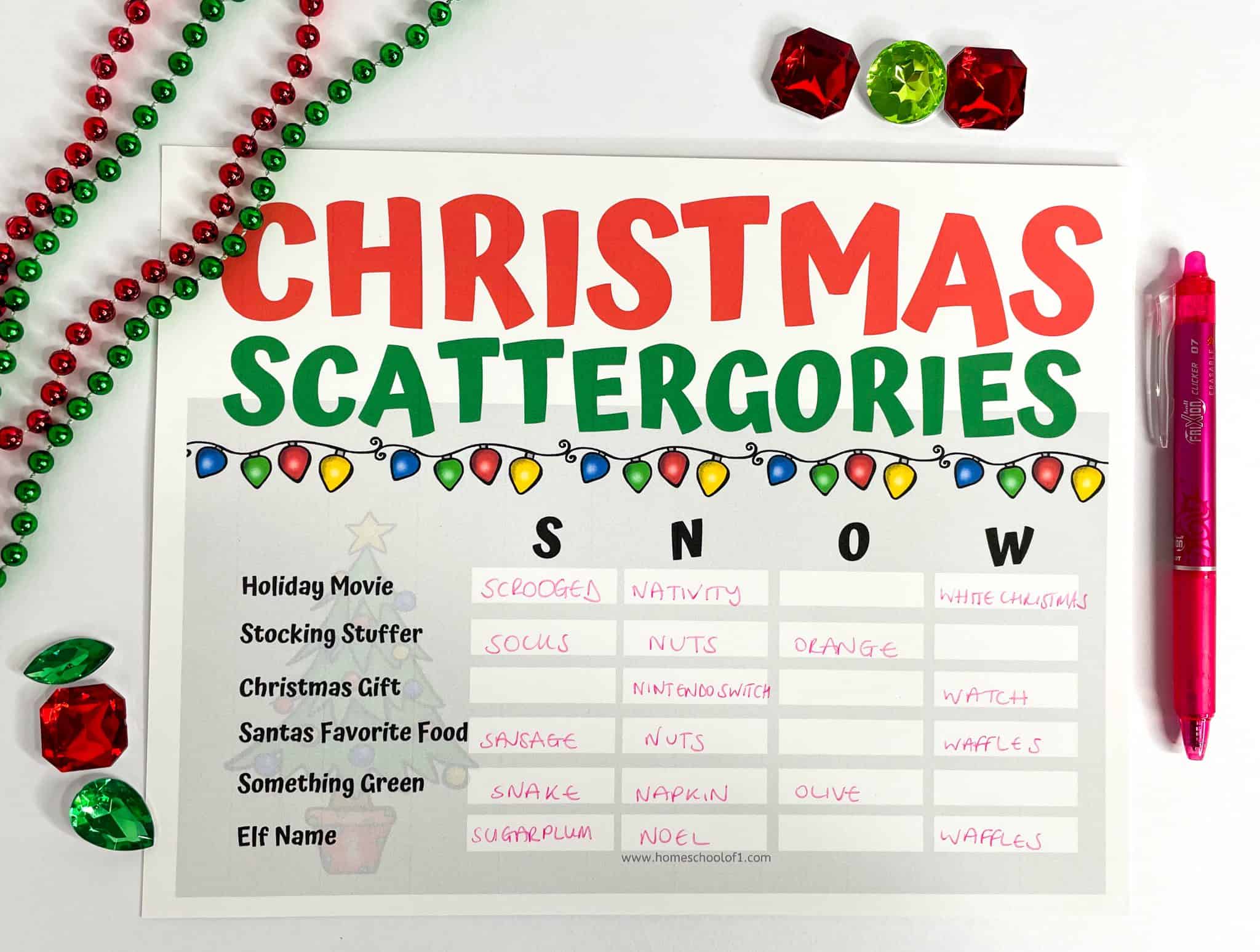 Warm up your winter days with a super fun word game, winter scattergories! It's like a friendly race to think up cool words that fit different categories all about winter. Gather your friends and family for a cozy time, laughing and being creative together.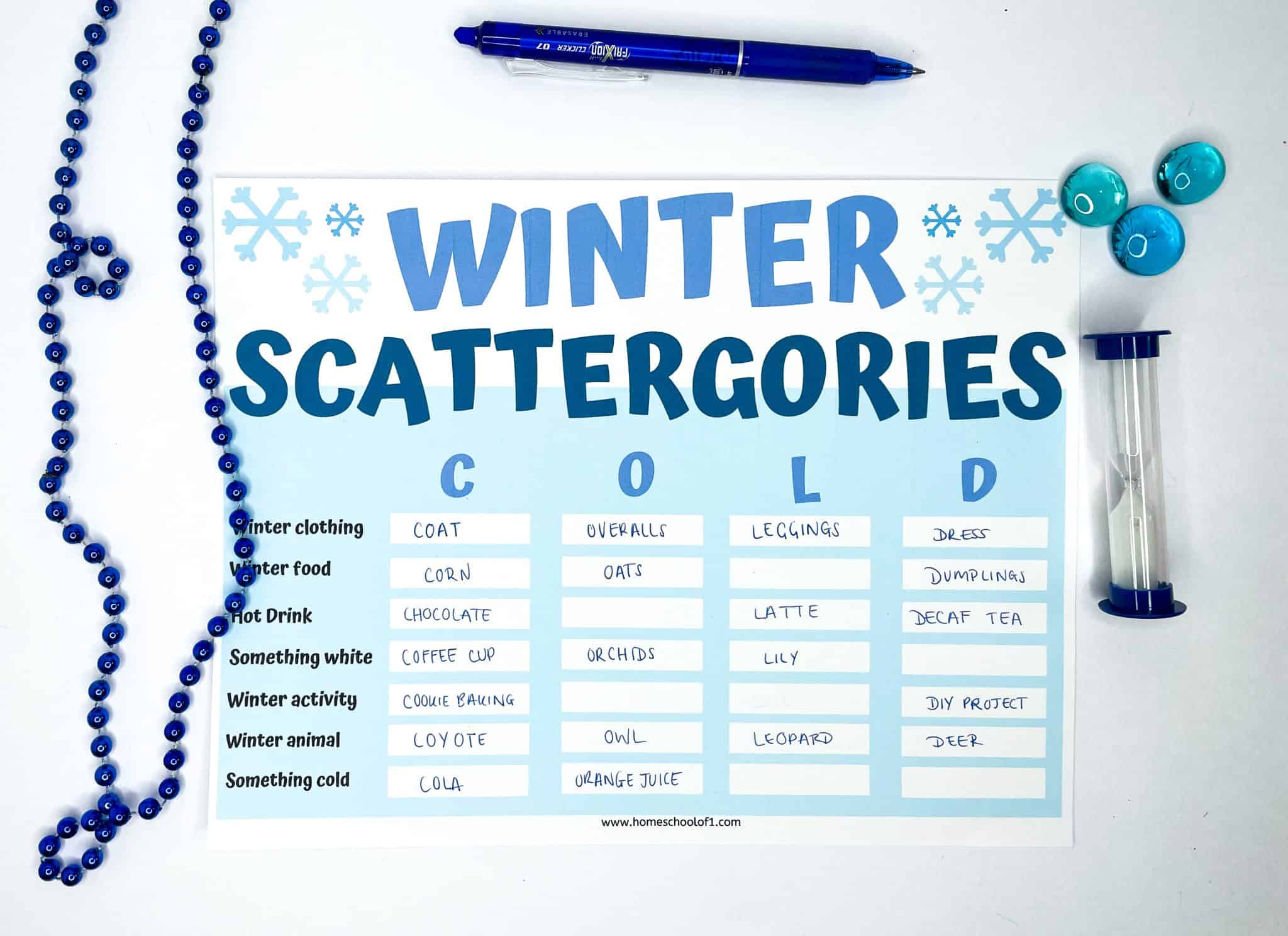 Christmas mad libs
Inject laughter into your holiday festivities with Christmas Mad Libs! Unleash your creativity and fill in the blanks with hilarious and unexpected words, creating uproarious stories that capture the joy of the season. This hilarious game is perfect for the whole family.
Celebrate the season with a Christmas mad libs printable that promises giggles and creative wordplay. Customize your holiday tales by plugging in the wackiest words, creating whimsical narratives that are as unique as your imagination. Share the laughter as you unfold the unpredictably humorous side of Christmas.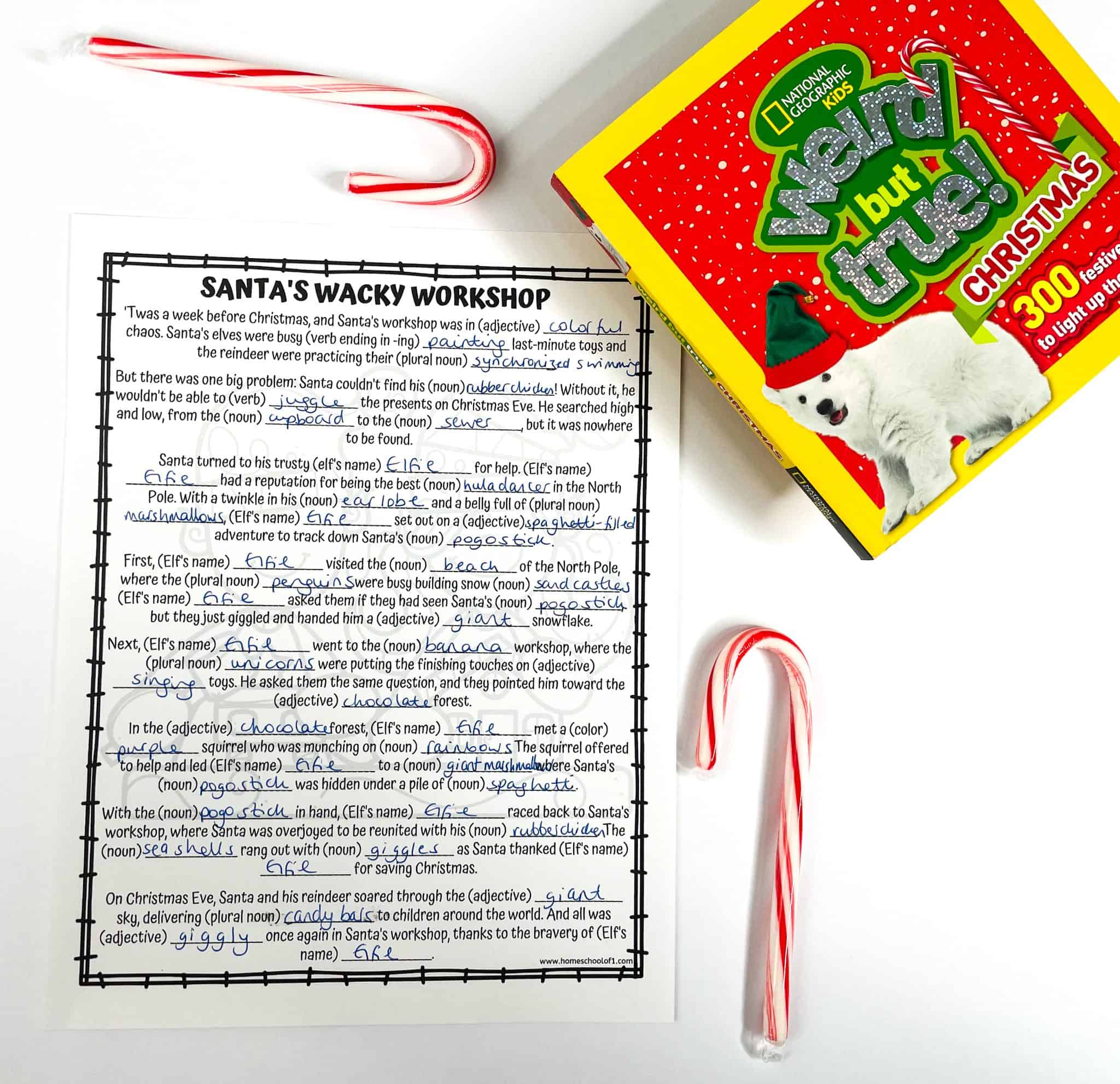 Elevate the Elf on the Shelf tradition with an Elf on the Shelf mad libs free printable. Infuse your Elf adventures with laughter as you insert amusing words to craft amusing and unexpected scenarios. Engage children and adults alike in this lighthearted and entertaining take on the beloved holiday tradition.
Extend the merriment beyond Christmas with a Winter mad libs printable. Embrace the chilly season with creative wordplay, crafting tales that capture the essence of winter wonder. Whether you're indoors by the fireplace or snuggled under blankets, these Winter Mad Libs promise warmth and laughter during the frosty months.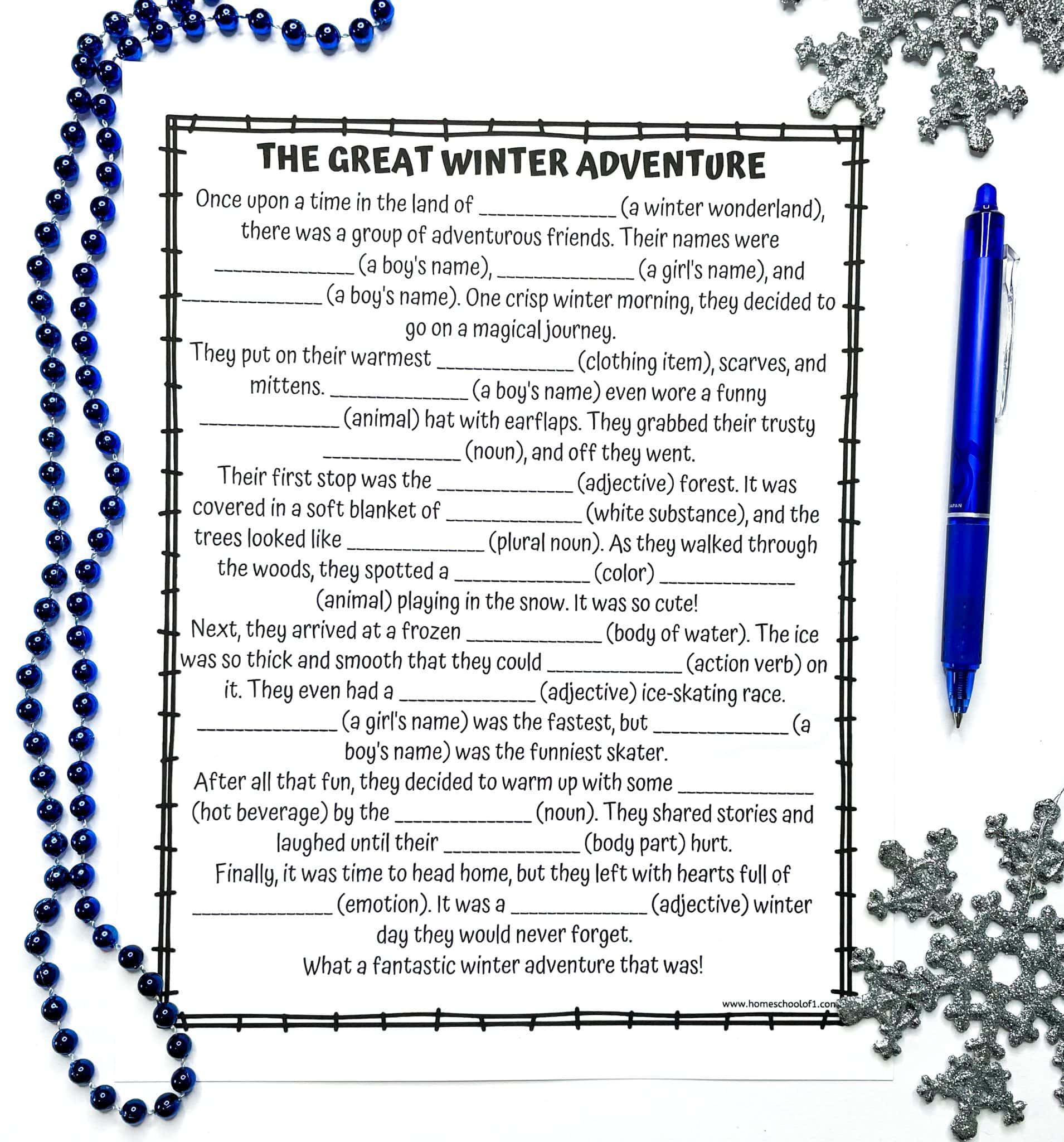 Holiday words within words
Explore the festive challenge of finding hidden words with our holiday words within words worksheets! Featuring 14 engaging sheets, including two Christmas-themed ones, these worksheets offer a playful twist on word discovery. Can you uncover all the words hidden within Christmas? Dive into the fun and boost your holiday vocabulary!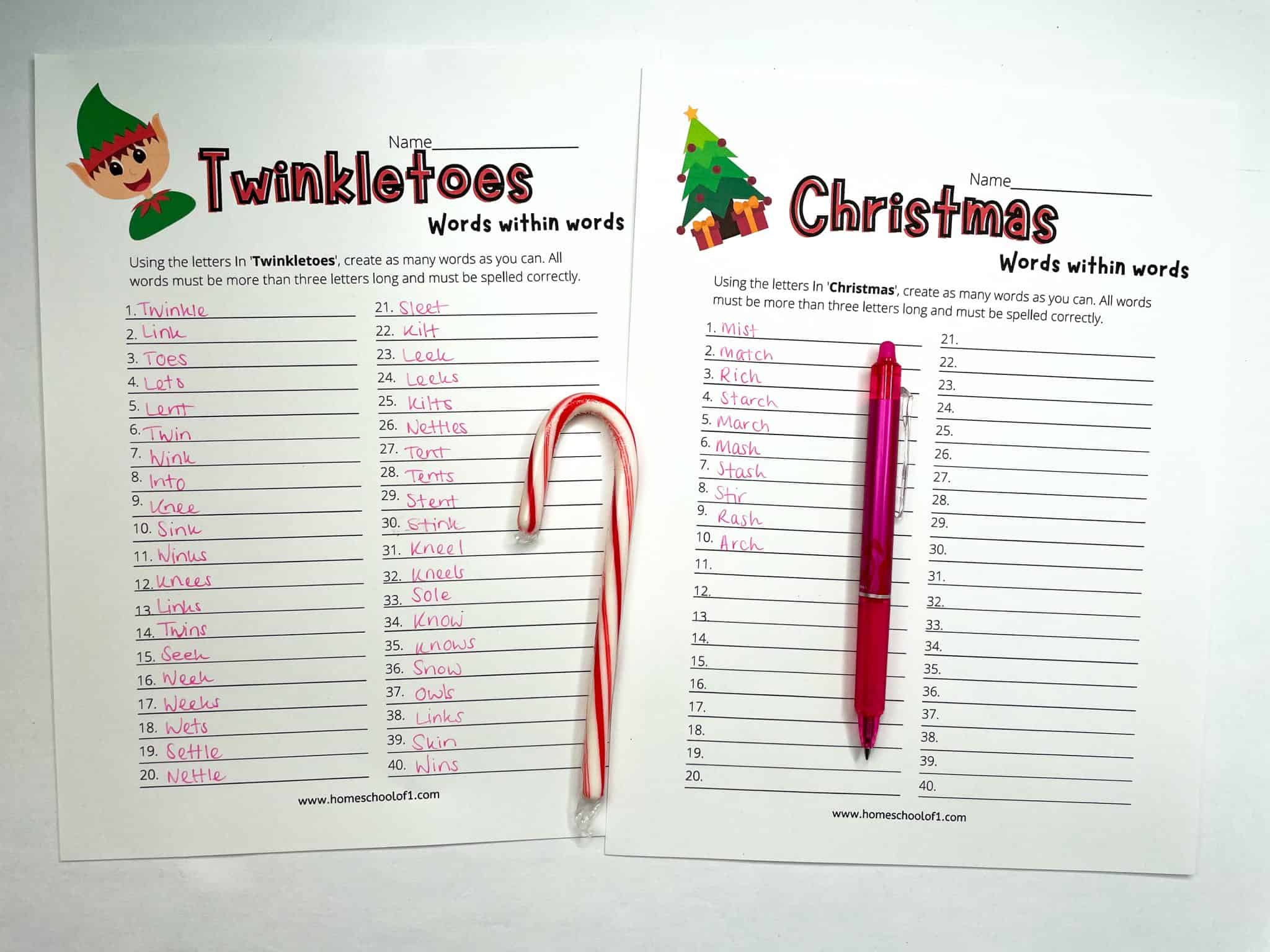 Elf name
Bring a festive touch to your holiday celebrations with our free Christmas elf name generator printable!
Discover the joy of adopting your own Elf on the Shelf name. A beloved tradition for over a decade in our home.
Whether hosting a party, engaging in classroom fun, or simply seeking a delightful Christmas activity, this printable adds laughter and magic to the season.
Uncover your whimsical Elf name and make this Christmas uniquely special!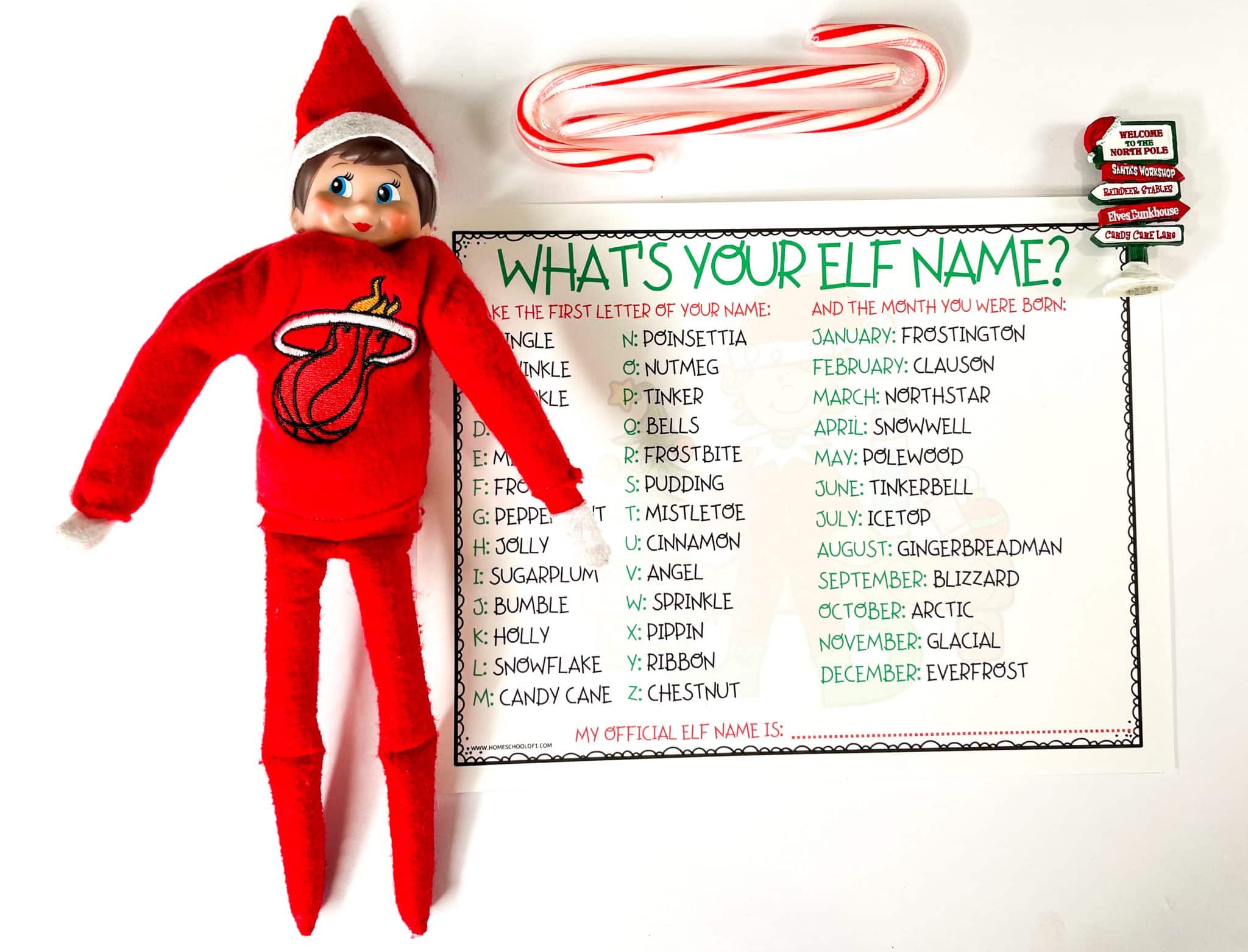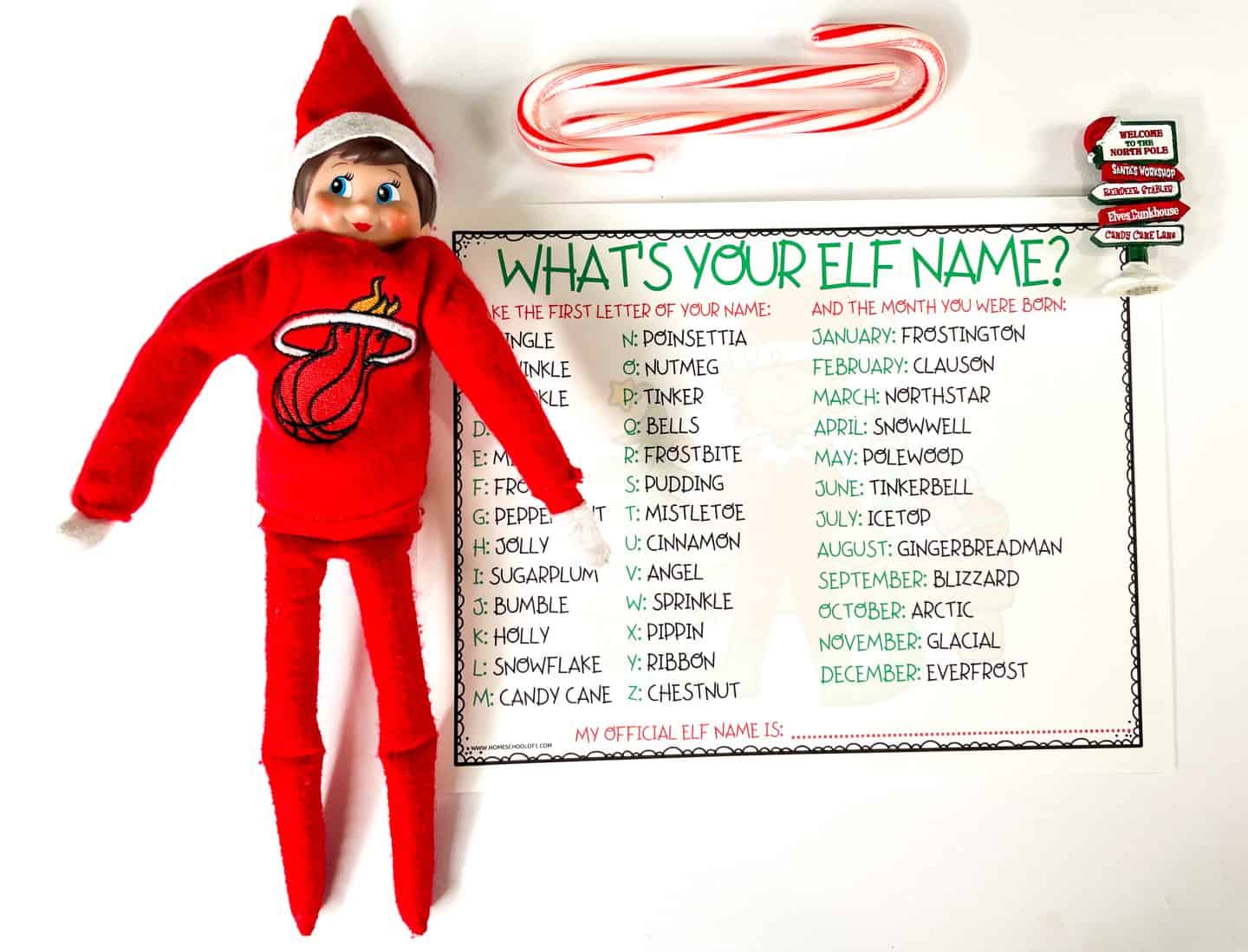 Additional free Christmas word-themed games
Printable Christmas Pictionary from Darcy & Brian: Add a dash of creativity to your gatherings with this lively drawing game.
Christmas letter matching alphabet game from Homeschool Preschool: Boost learning in a festive way, perfect for little ones discovering the alphabet.
Christmas crossword puzzle printable from Living Life & Learning: Challenge your kid's minds with this engaging puzzle, blending learning and holiday cheer.
Even more free printable Christmas games
Add even more excitement with these fun Christmas party games:
Last Updated on 25 November 2023 by homeschoolof1