Fall Activities with a FREE Printable Leaf Coloring Page
I absolutely love fall, and the leaves changing color. So when we went for our walk this week we decided to collect some different leaves, in order to create some fall leaves paintings. We also have included a free printable leaf coloring page if you live somewhere without fall leaves!!
Check out our free tree scavenger hunt too and have fun exploring nature.
We tried to collect as many different leaves and colors as we could find from our walk.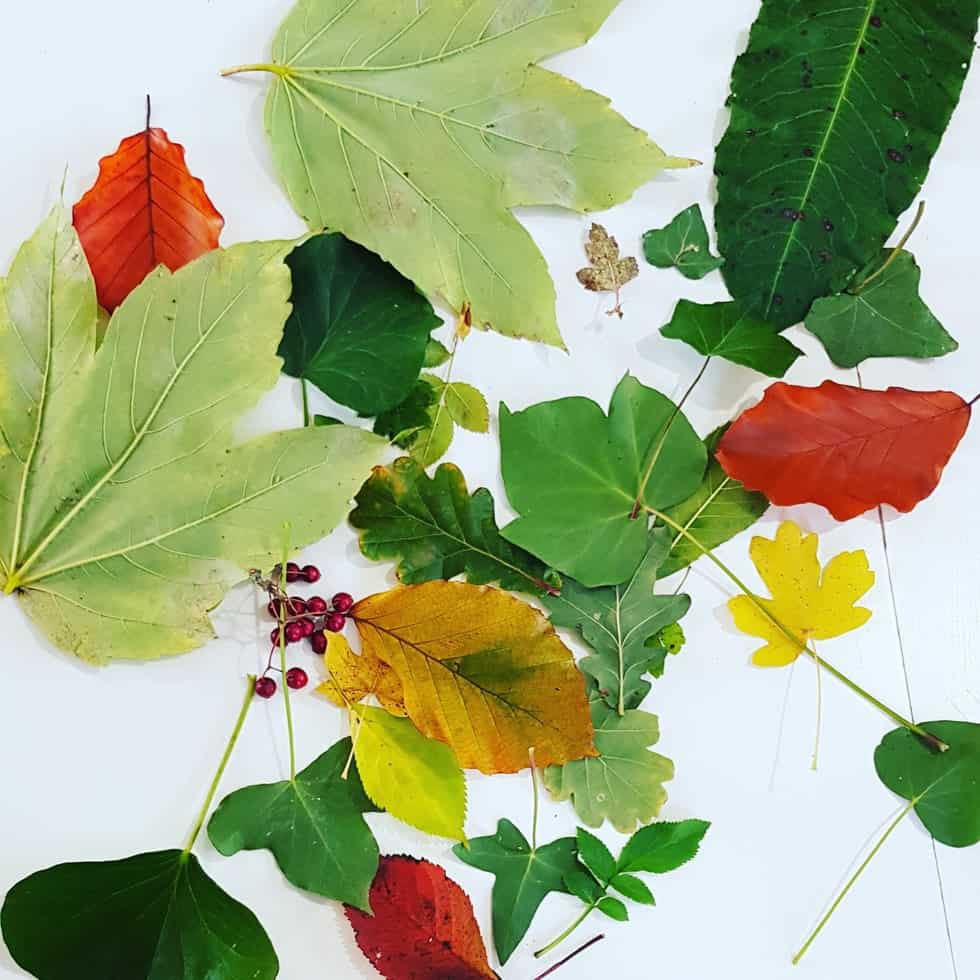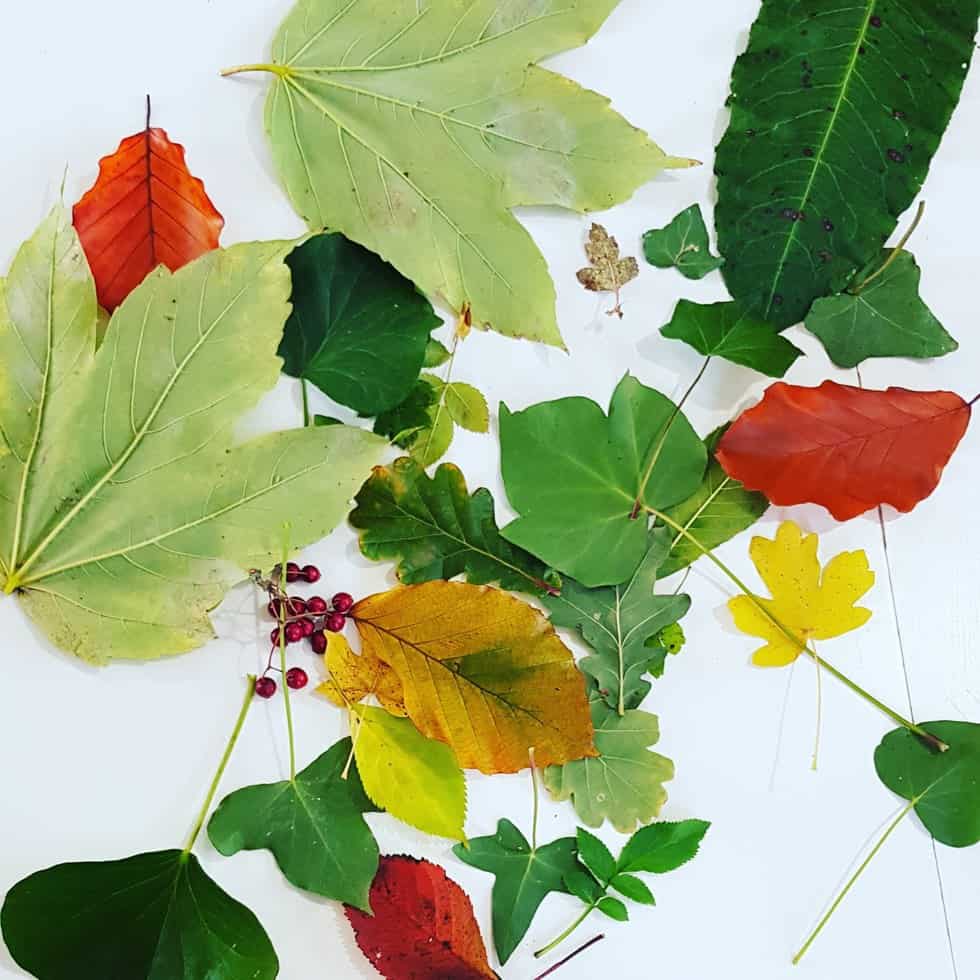 What you will need for your fall leaves painting:
Different shapes and colors leaves
Colored paper
Paint
Sharpies
Colored Crayons
Glue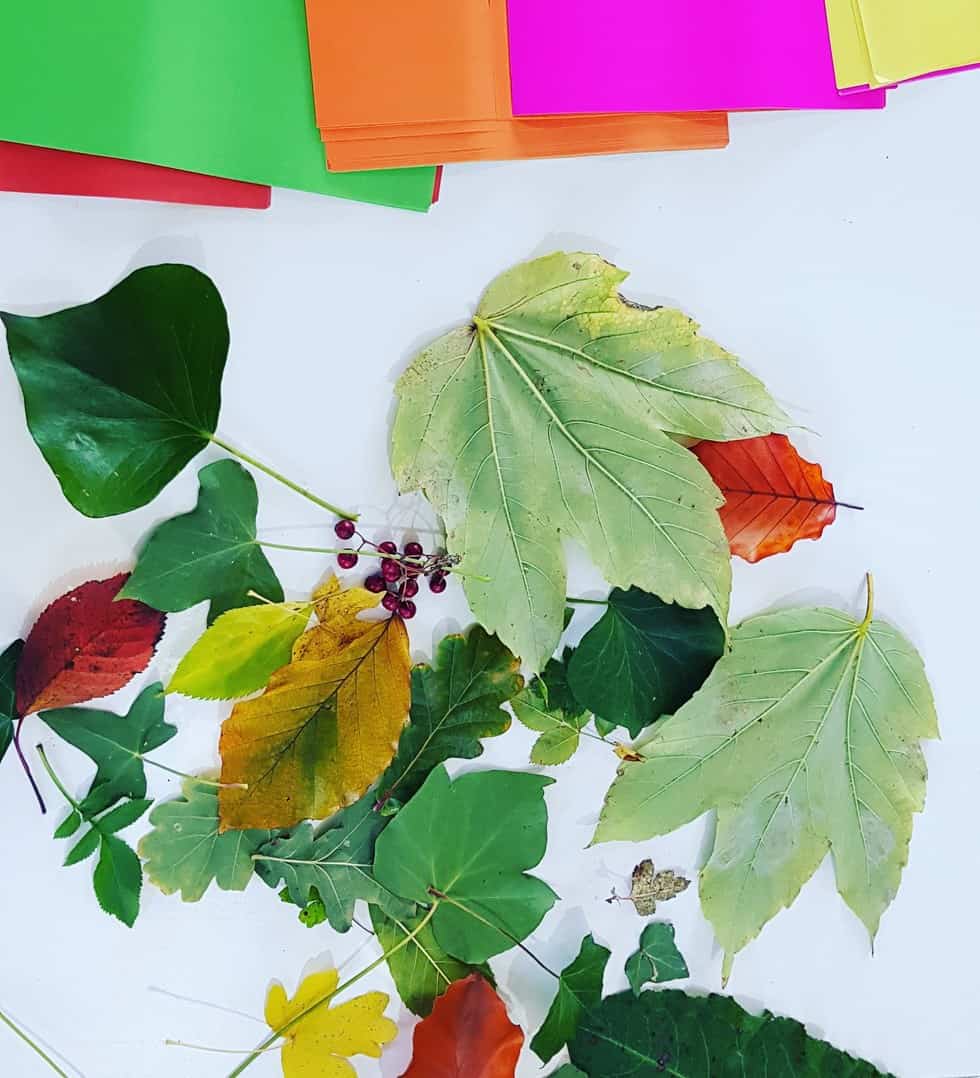 First of all, we decided to draw around the outline of the leaves with a sharpie. Check out the tongue!! Absolute concentration here.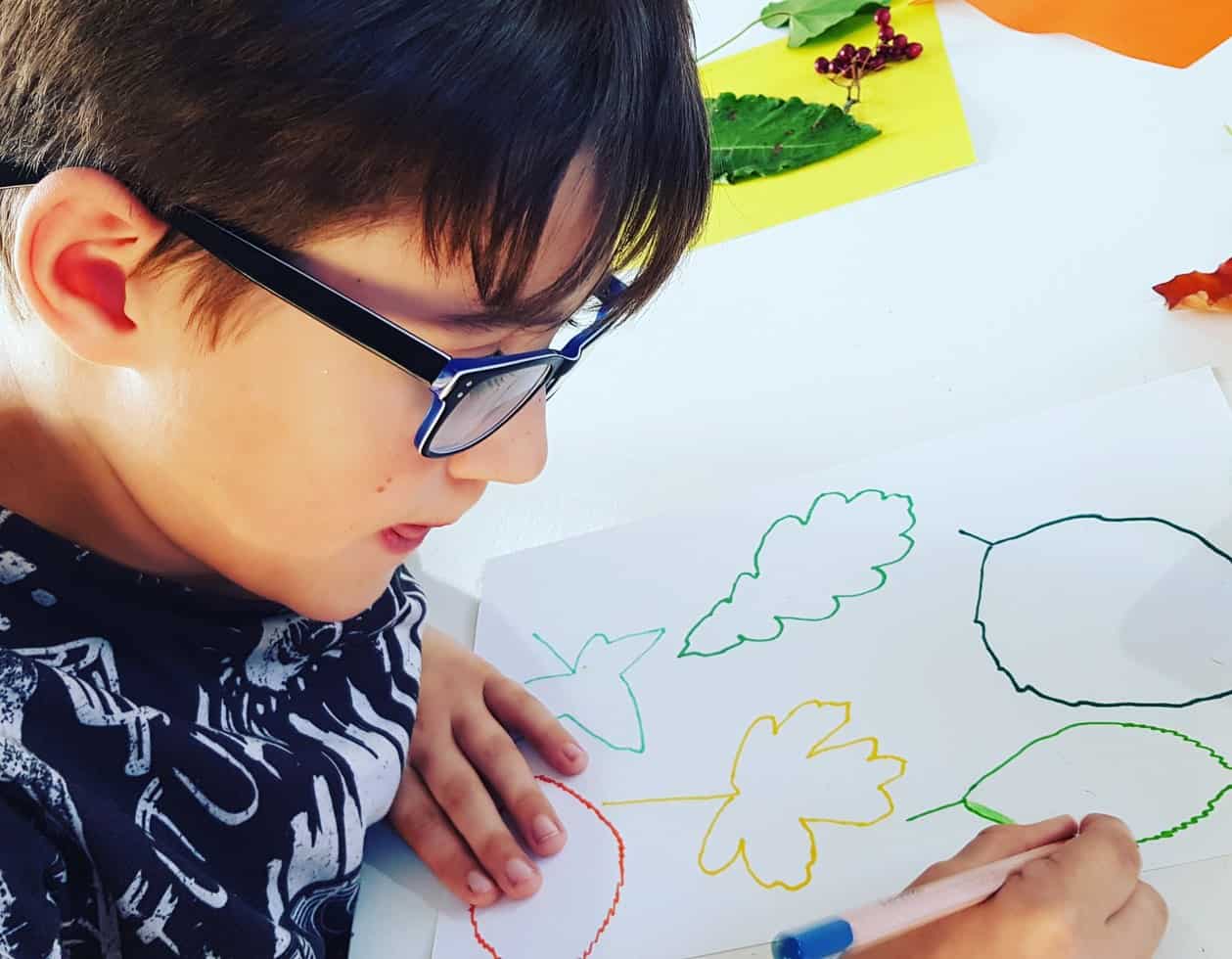 I let Freddie decide on how to decorate them. Now Freddie has only recently started enjoying arts and crafts. In fact only since we have been homeschooling. Check out our recent post on online art classes for kids, it has certainly helped here.
With the green leaf, he decided to place the leaf at the back of the picture and gently rubbed it to get the detail of the leaf underneath.
The orange leaf he created with finger painting, and while wet he used a pencil to create the detail.
The others he wanted to color as brightly as possible!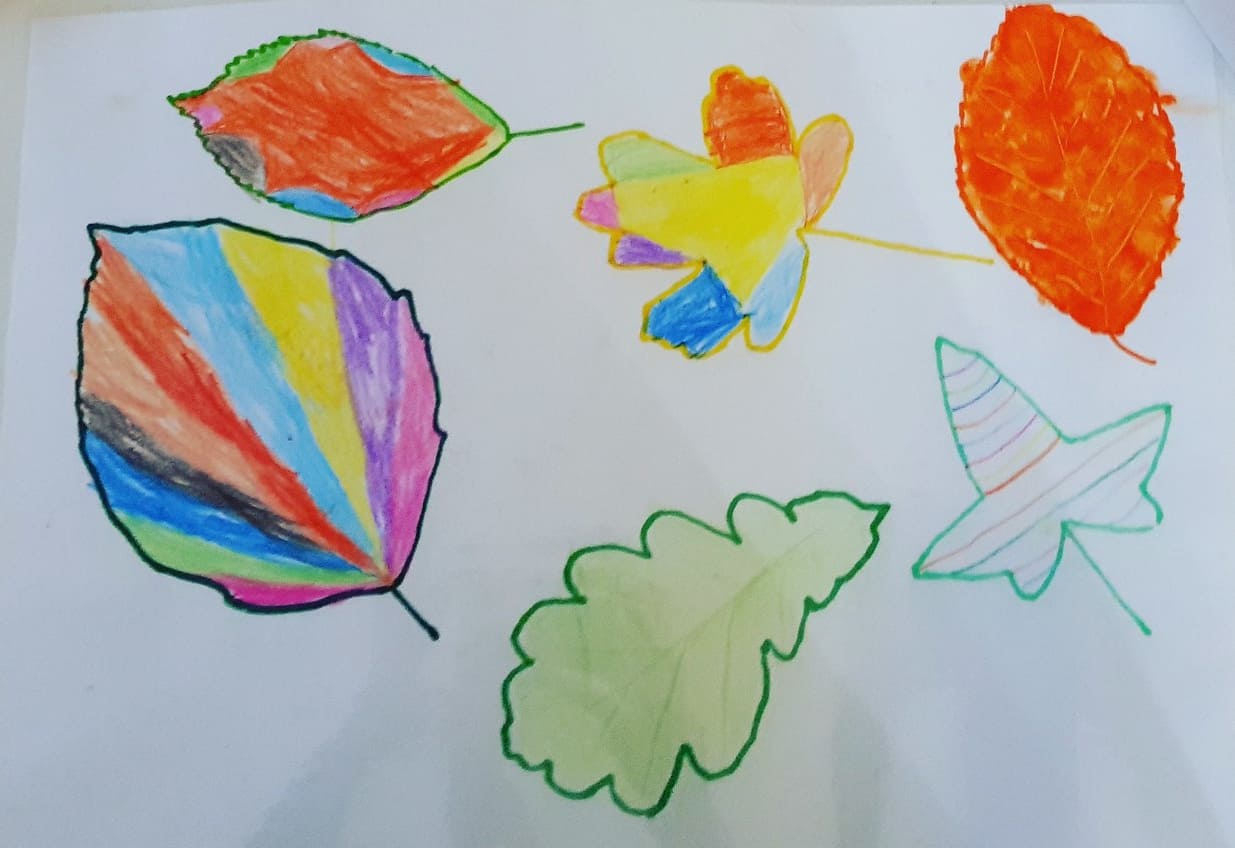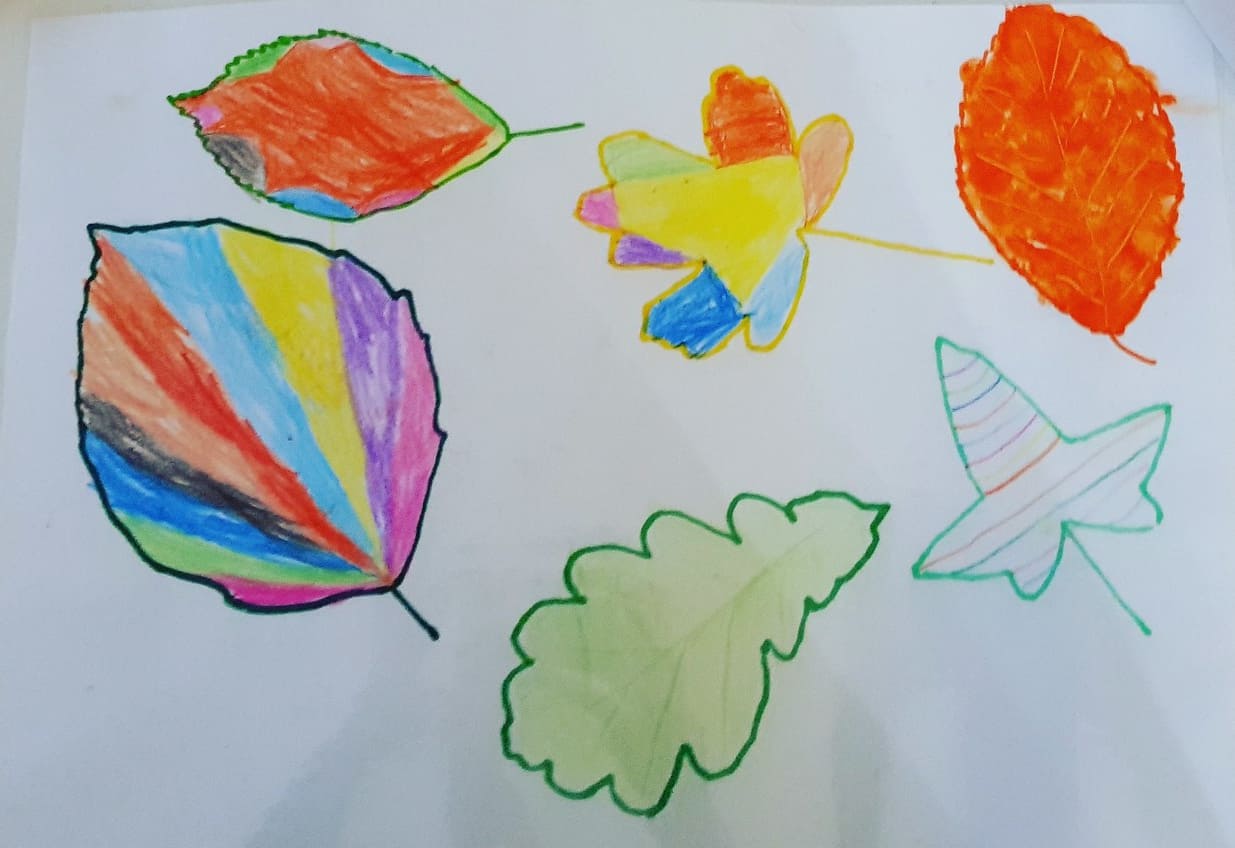 The next thing we did was draw around Freddie's hand and arm to create the tree shape.
We then used some glue to stick the smaller leaves to the branches.
With white glittery paint, he added fingerprints to the tree and branches. To be fair if we had brown finger paint we would have used that instead!! I think we will be adding more paint to his Christmas List!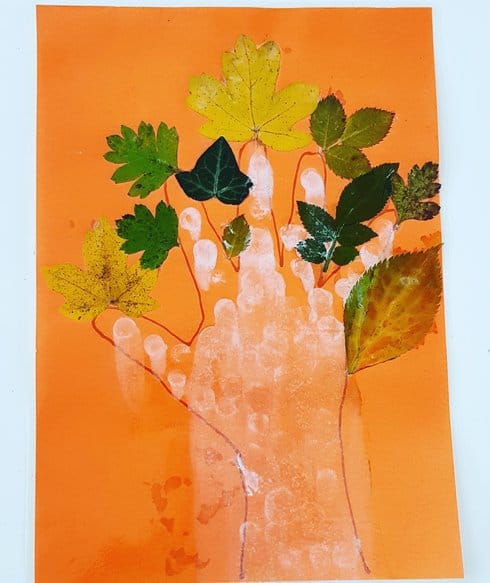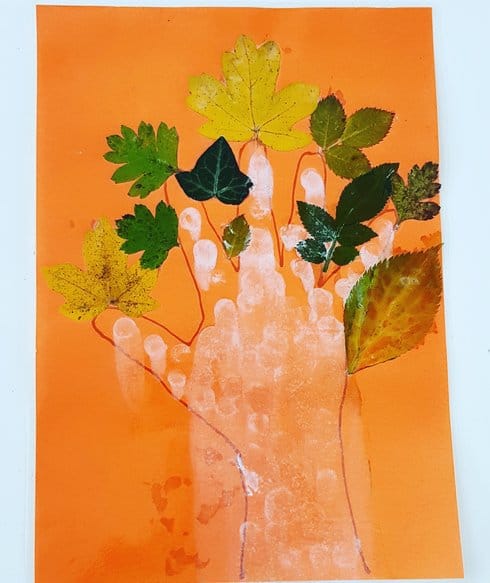 The next project was to create a pretty picture with the leaves.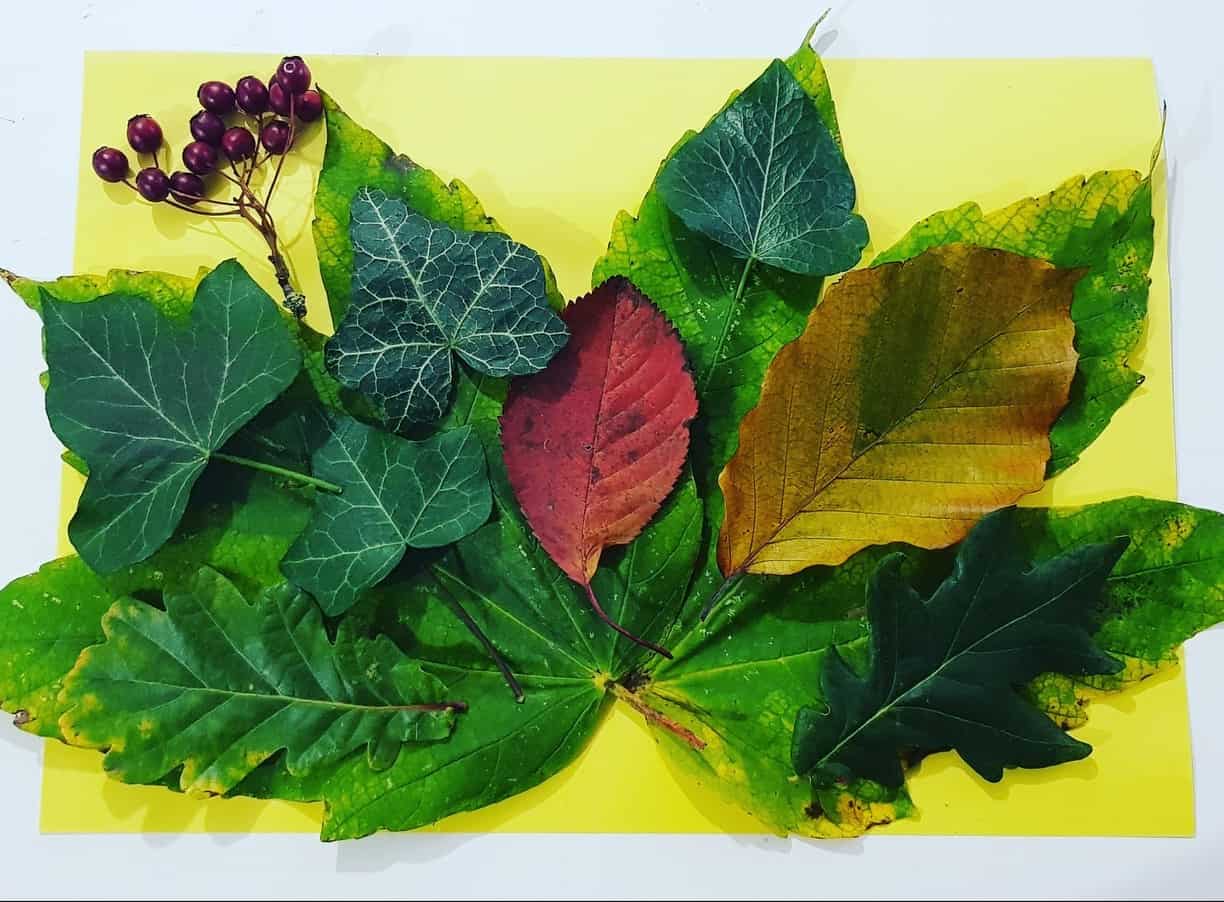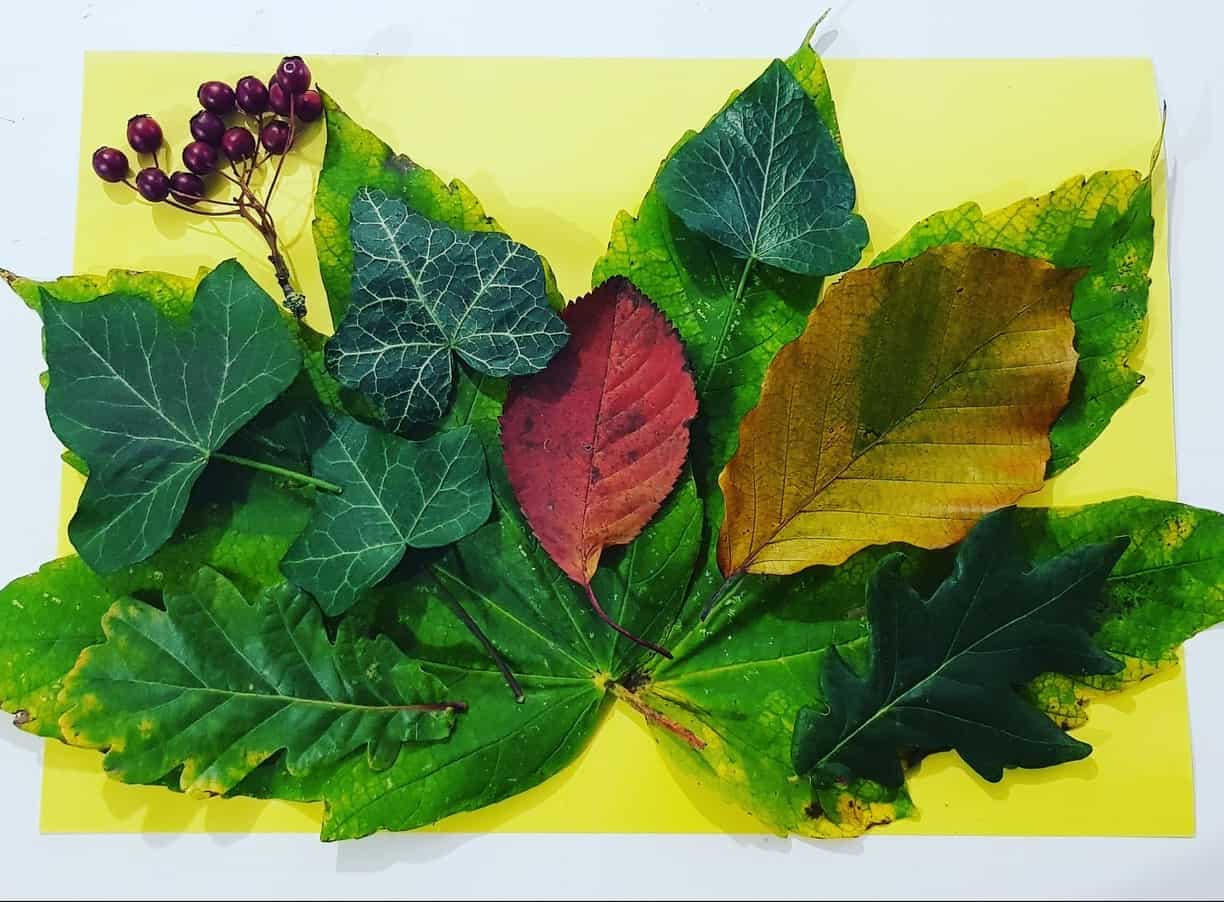 The last project was drawing around the leaf with a sharpie and draw the lines from the leaf onto the picture.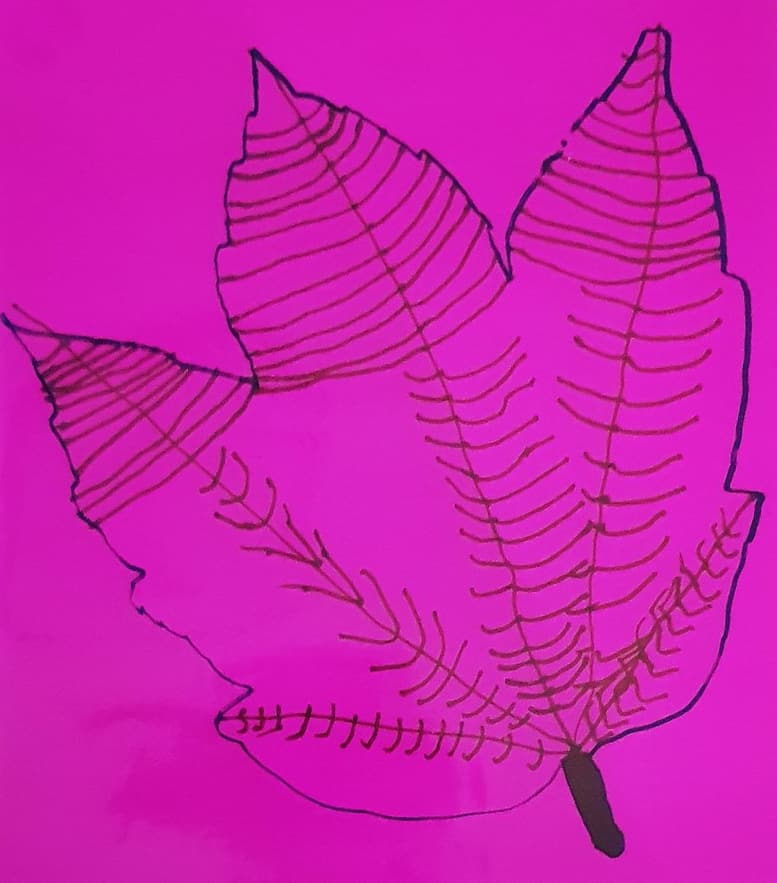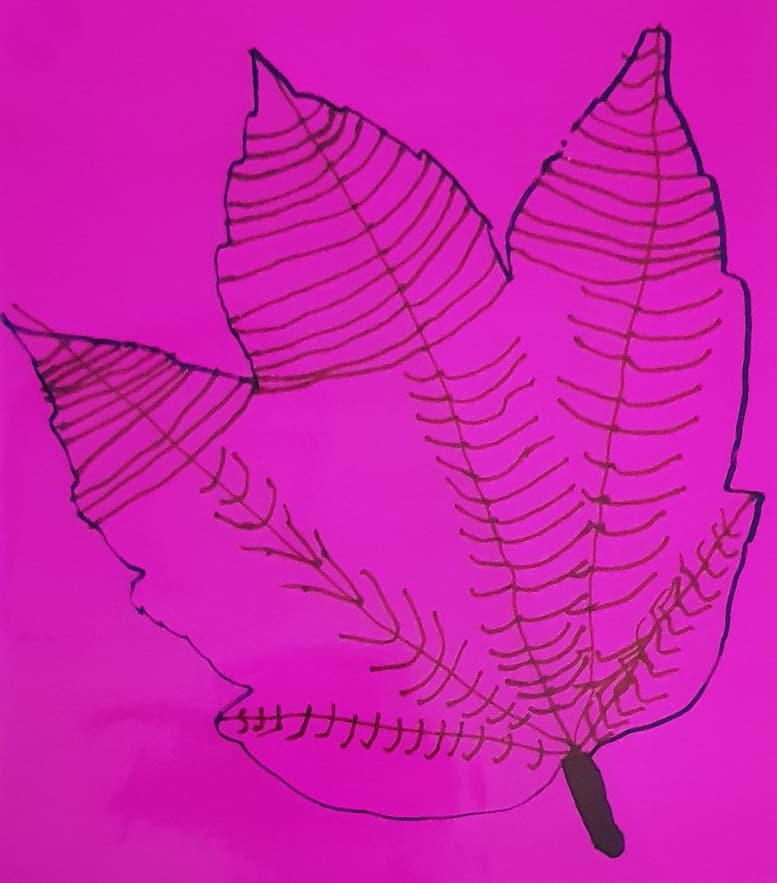 Have your children created any leaf art? What is their favorite leaf art to design?
If you have enjoyed this coloring page, check out some other popular free printables.
Leaf Coloring Page
We have since moved to South Florida so we do not have the luxury of collecting autumn leaves anymore! So we have created a free leaf coloring page printable!
Make sure you choose the correct paper size and then click on the shrink to fit button. With all of our printables, they work better when printed on cardstock (this is the one we use and love.)
Make sure you choose the correct paper size and then click on the shrink to fit button.
Last Updated on 25 April 2022 by homeschoolof1