Free Life Cycle of a Plant Worksheet for Kids
Today we are learning about plants with our free life cycle of a plant worksheet printables.
In these 6-page life cycle worksheets all about plants, you will find a life cycle of a plant, an information report, and more. These are perfect for 2nd – 4th-grade students. But can be adapted for younger or older students.
This is a no-preparation download, so if you have left it until the last minute (like I normally do!) this will be perfect for the kids at home or in school.
We love creating free homeschool printables and have well over 250.
**There may be affiliate links in this post. You can read my full disclosure at the bottom of the page.**
Plant life cycle worksheets
The kids are going to love our free plant life cycle worksheet, and you are going to love it, as you are going to already have all the supplies needed.
Supplies needed for the life cycle of a plant worksheets:
How to use the plant life cycle worksheets?
Download the printable life cycle worksheets below. There are 7 worksheets to download. Make sure to check the printer settings.
These free printable life cycle of a plant pages are free to print but are for personal and classroom use only. Scroll to the bottom of the post and add your email address to get the pdf file.
Life Cycle of a Plant planning sheet
The first worksheet is a planning sheet where the children have to find out about the 4 main stages of the plant's life cycle.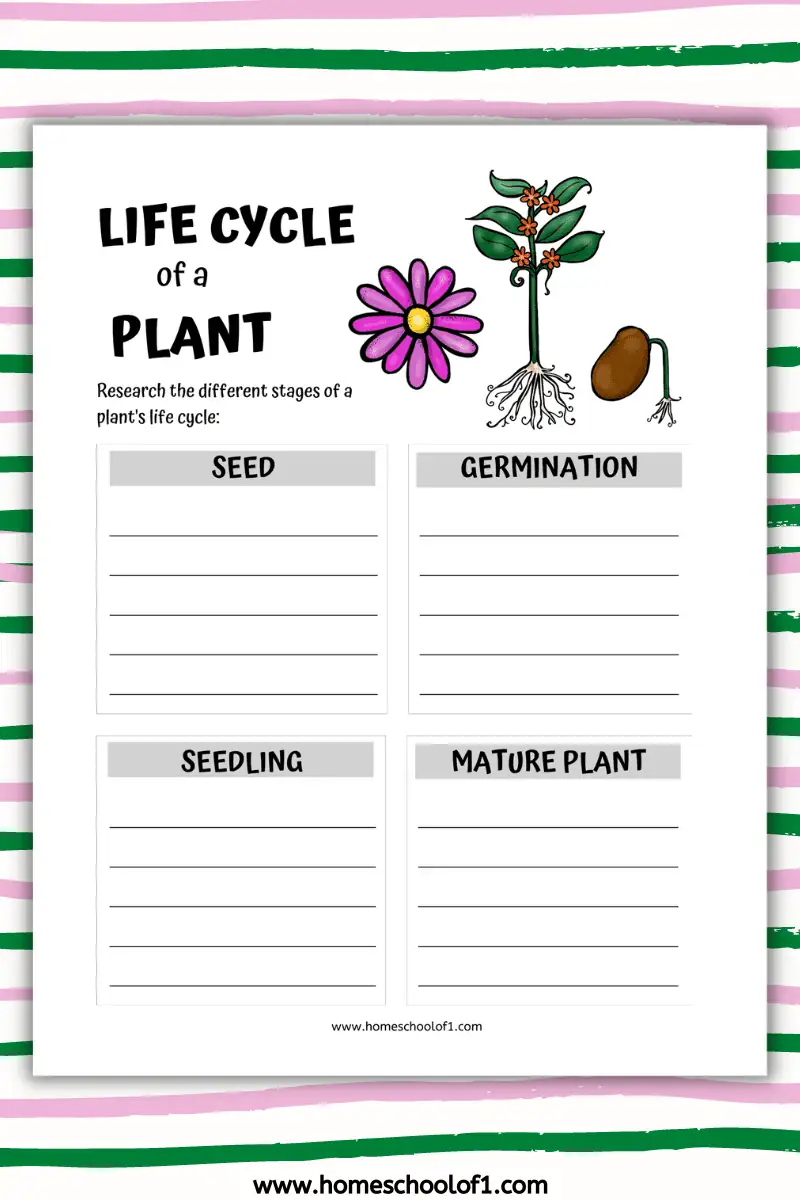 We also use the book Life Cycles for our studies, and they have lots of different plants included. But also animals, Earth, space and so much more.
Parts of a plant worksheet
On the next page, the children will color in the parts of a plant and then draw arrows to the correct place.
They need to show where the stem, petals, roots, and leaves are.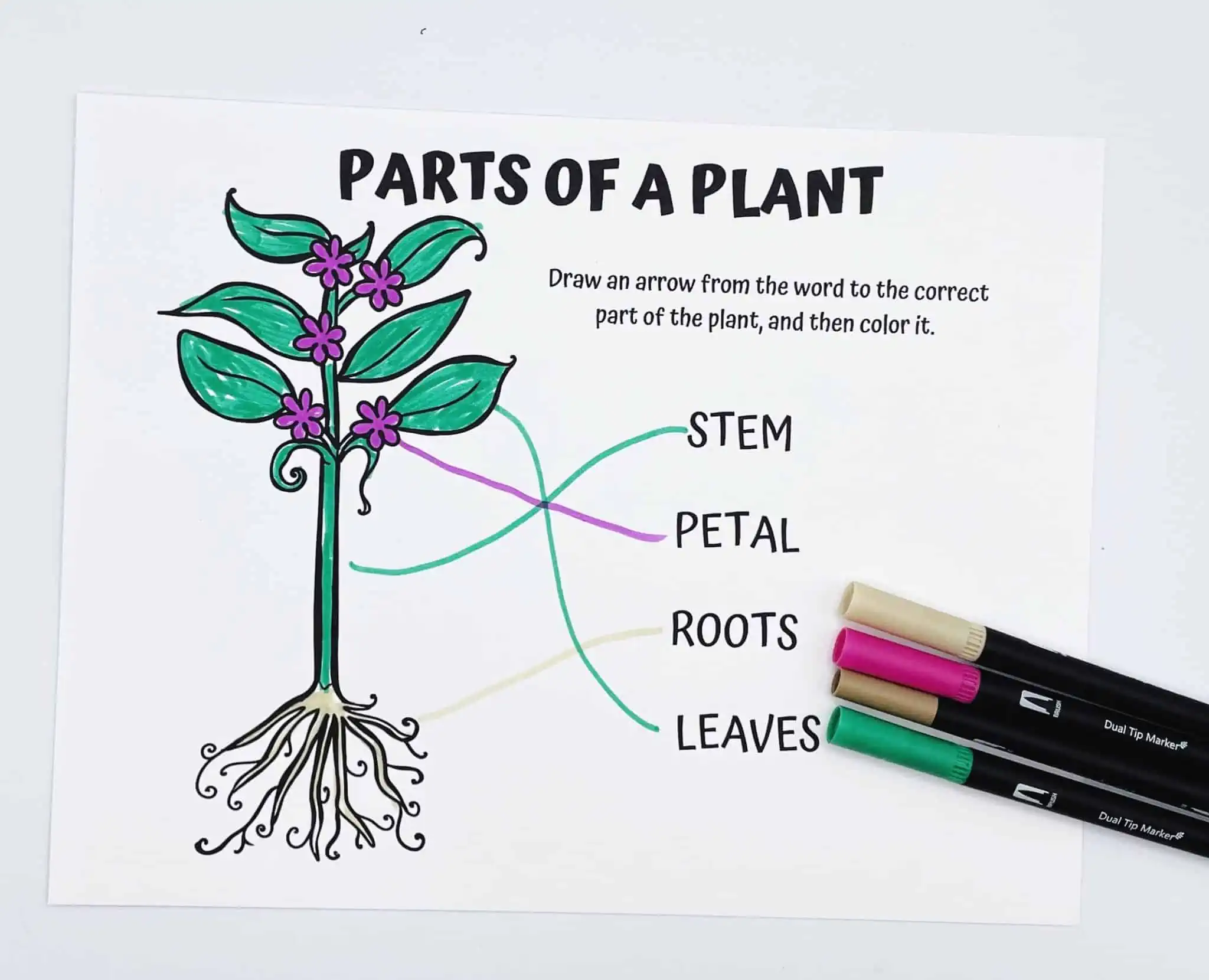 What do plants need to grow?
There are 5 main things that all plants need to survive:
water,
light,
the right temperature (some like it much hotter than others),
air,
nutrients.
Surprisingly not all of them need soil to grow. In fact, in South Florida, we have orchids growing halfway up our palm trees.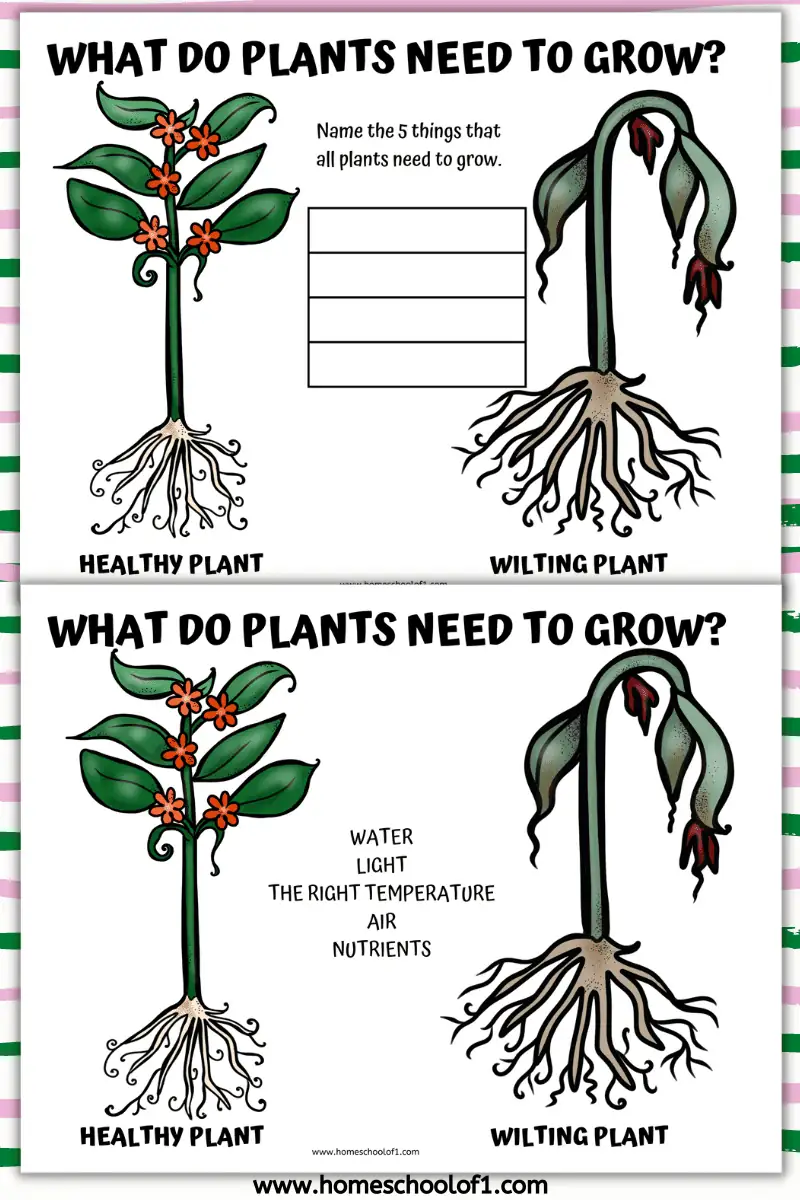 Labeling the plant life cycle
The next 3 pages involve cutting and gluing the correct stages of the plant life cycle with the correct image, in the correct order.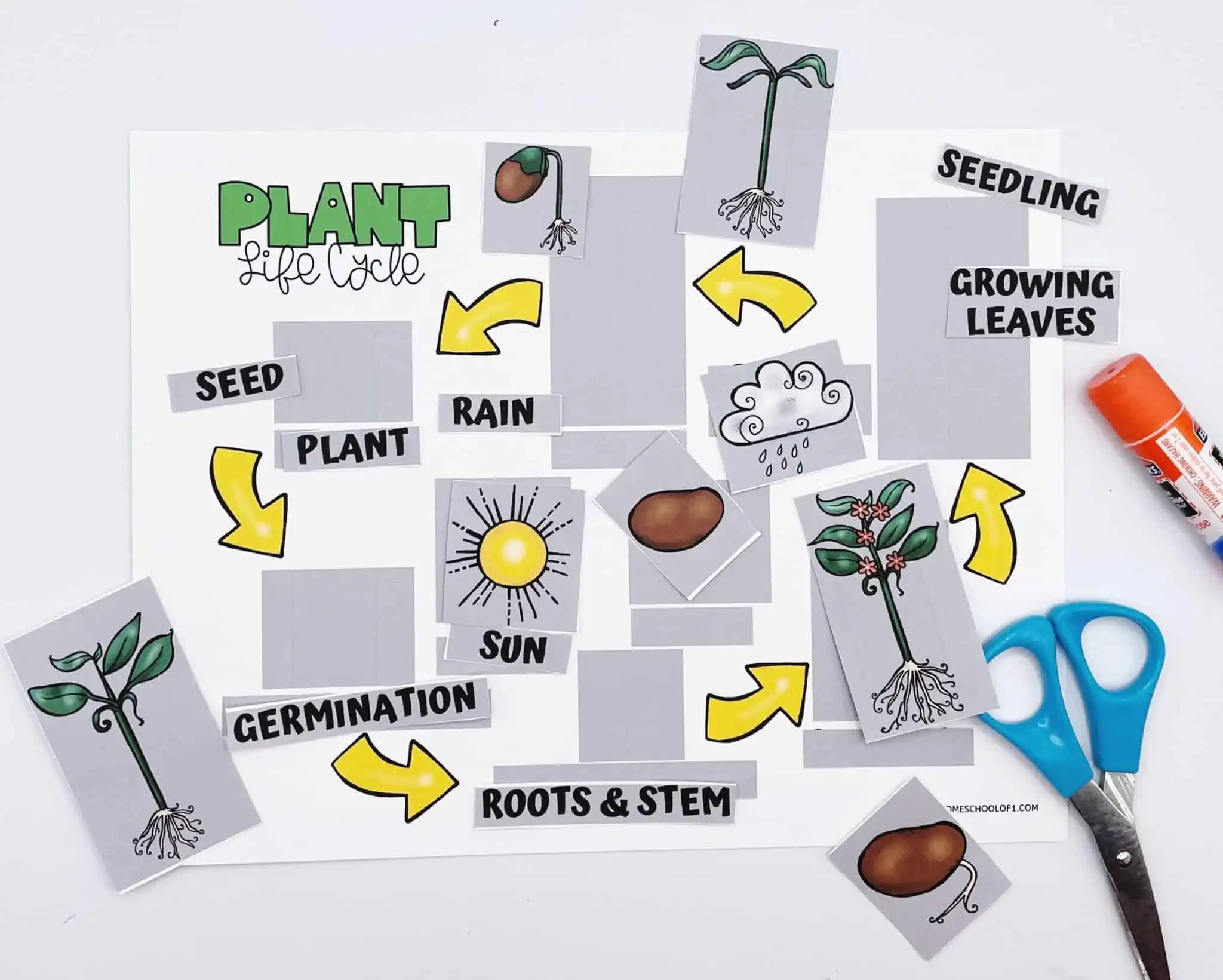 This is the completed plant life cycle that they can display in their folders.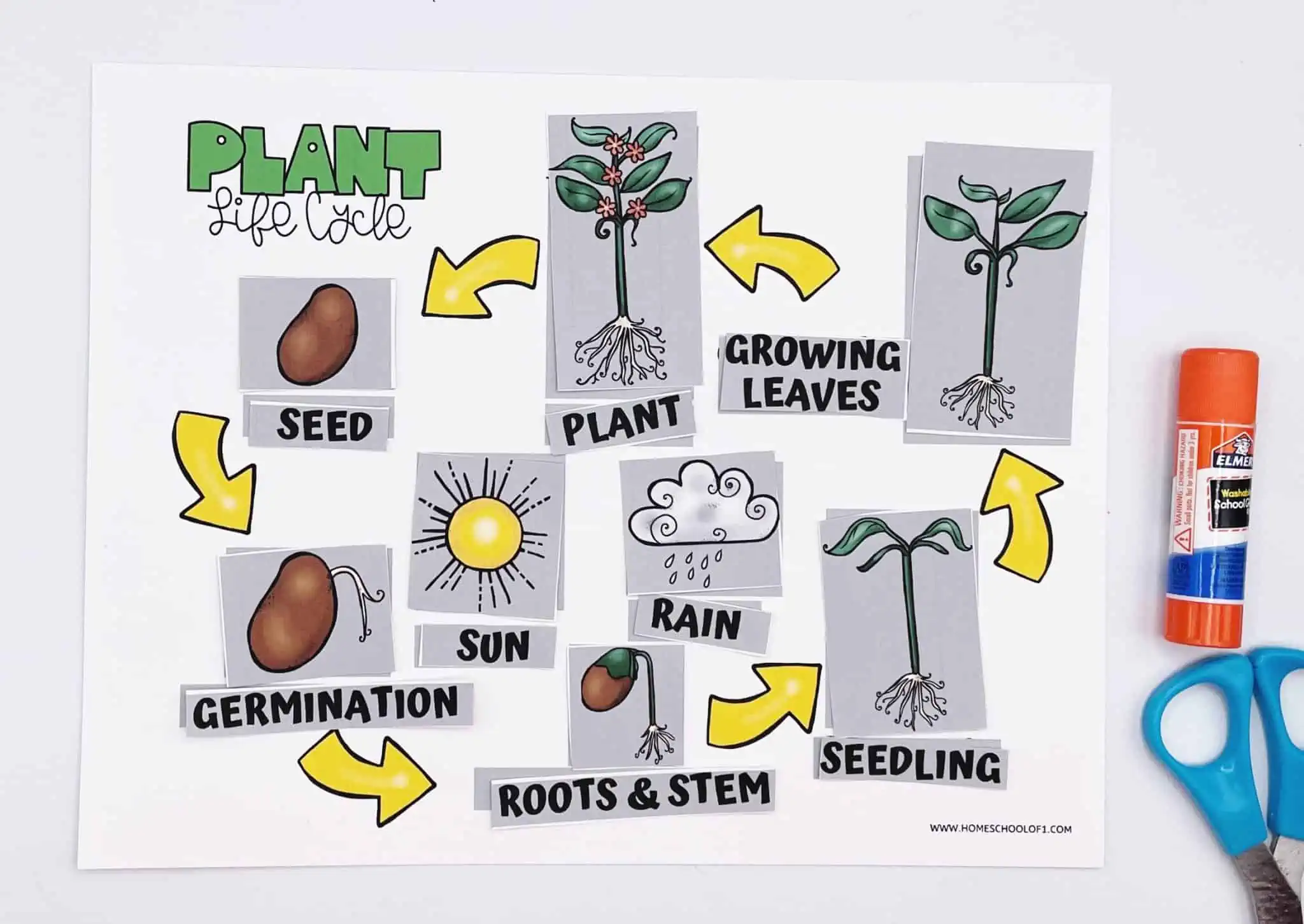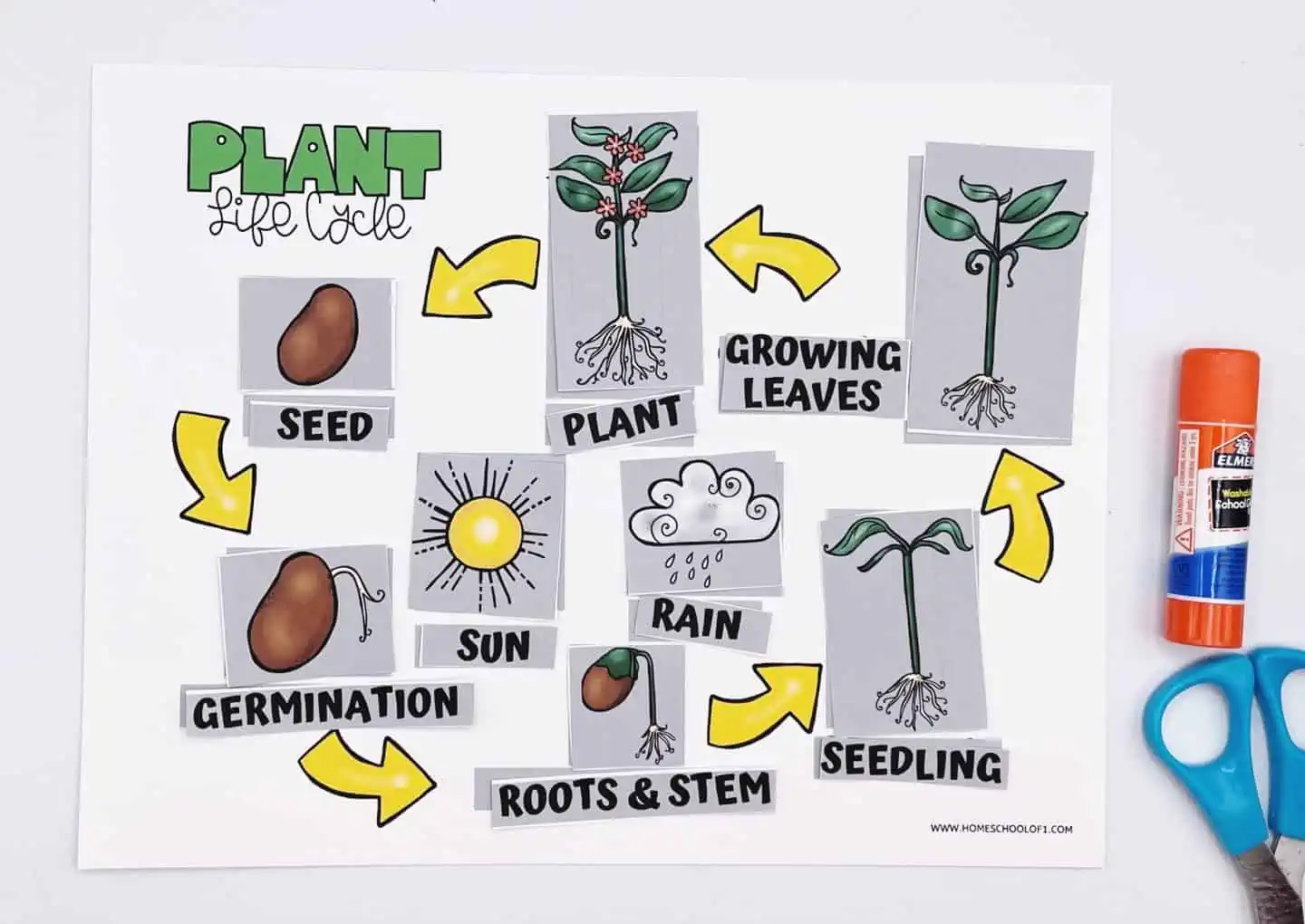 Life Cycle of a Plant Spinning Wheel
Cut out the two circles, and make sure on the plant life cycle image you cut out the blank quarter.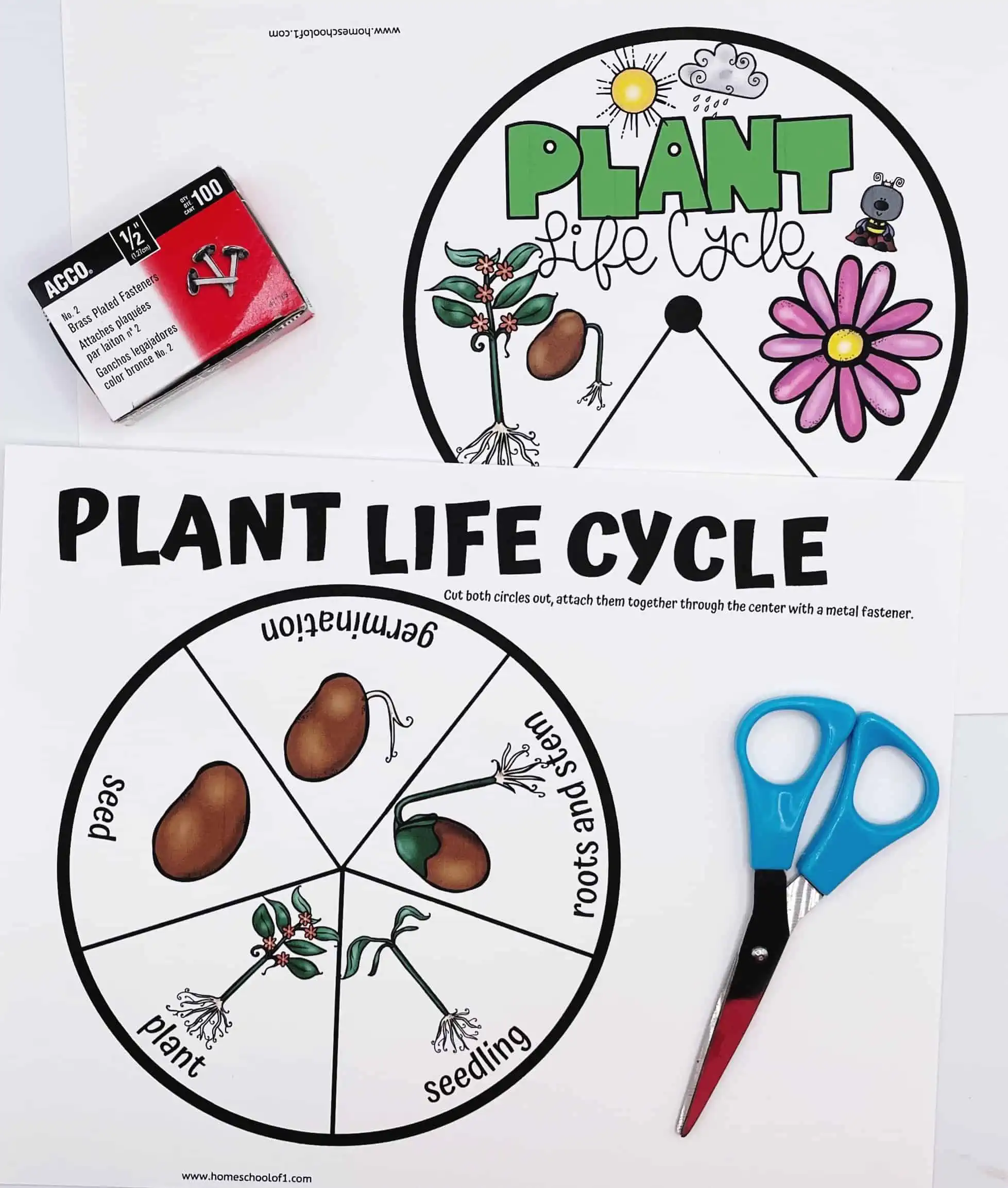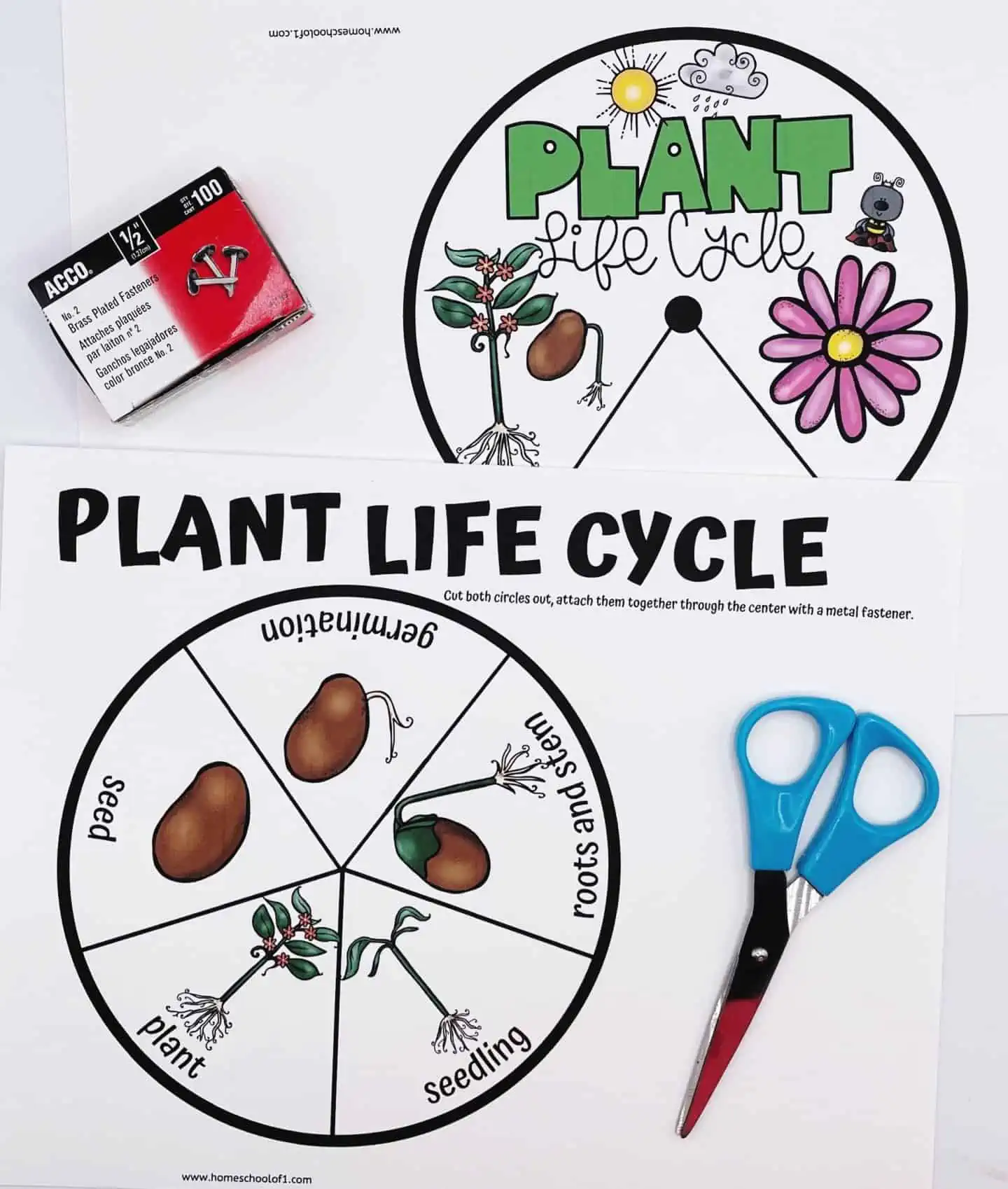 Place the plant life cycle image with the quarter cut out on top of the other image and add a brass fastener to the middle.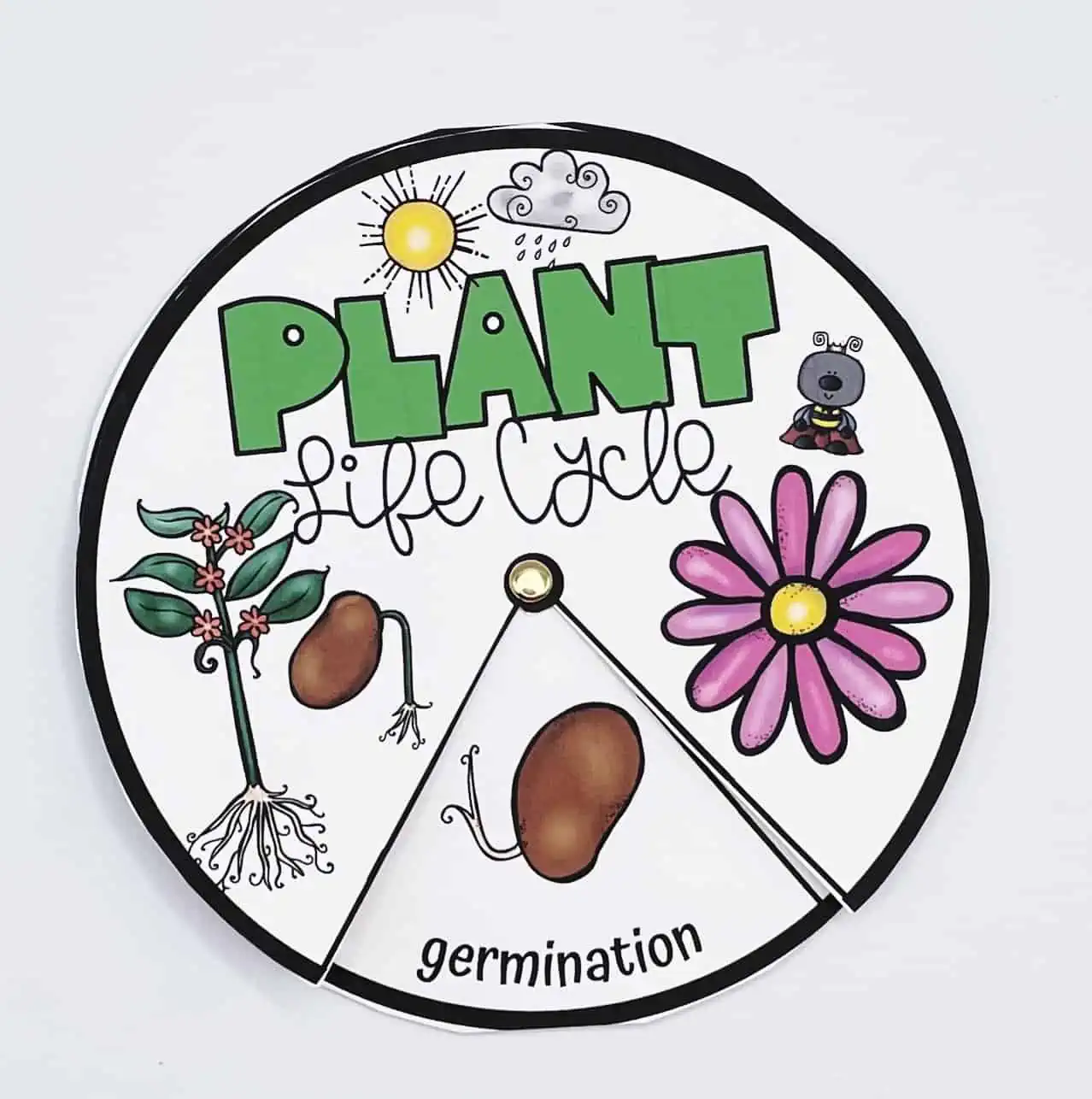 You will also enjoy our free life cycle of a pumpkin worksheets.
Download the free Plant Life Cycle Printables
If you are running short on time you can download ALL of our 19 life cycles for a small fee here. There are 165 pages over 19 different life cycles, including this one.
Make sure you choose the correct paper size and click on the shrink to fit button. All of our free printables for kids work better when printed on cardstock (this is the one we use and love.)
Last Updated on 5 June 2023 by homeschoolof1