26 Free Fall Alphabet Activities (Color, Write & Trace)
We love creating alphabet printables and these free 26 page fall alphabet activities are a great way to learn the alphabet this season. These are aimed at preschoolers and are so much fun.
Fall is my absolute favorite time of the year. We all start to get excited about Christmas, Halloween, and Thanksgiving. The leaves start to change color (well not here in Florida, but in most places!), and the temperatures drop (which is a relief!).
Fun fact: I can recite the alphabet backward quicker than I can forward!
If you are looking for alphabet handprint templates check out all 26 here, or our Halloween alphabet activities the preschoolers are going to love! Or for more fall activities you are going to love our free fall bingo printables.
**There may be affiliate links in this post. You can read my full disclosure at the bottom of the page.**
Fall Alphabet Worksheets
These free autumn alphabet activity pages are free to print but are for personal use or classroom use only. Scroll to the end of the post to get the pdf file.
These fall alphabet activities are such a fun way to learn the alphabet.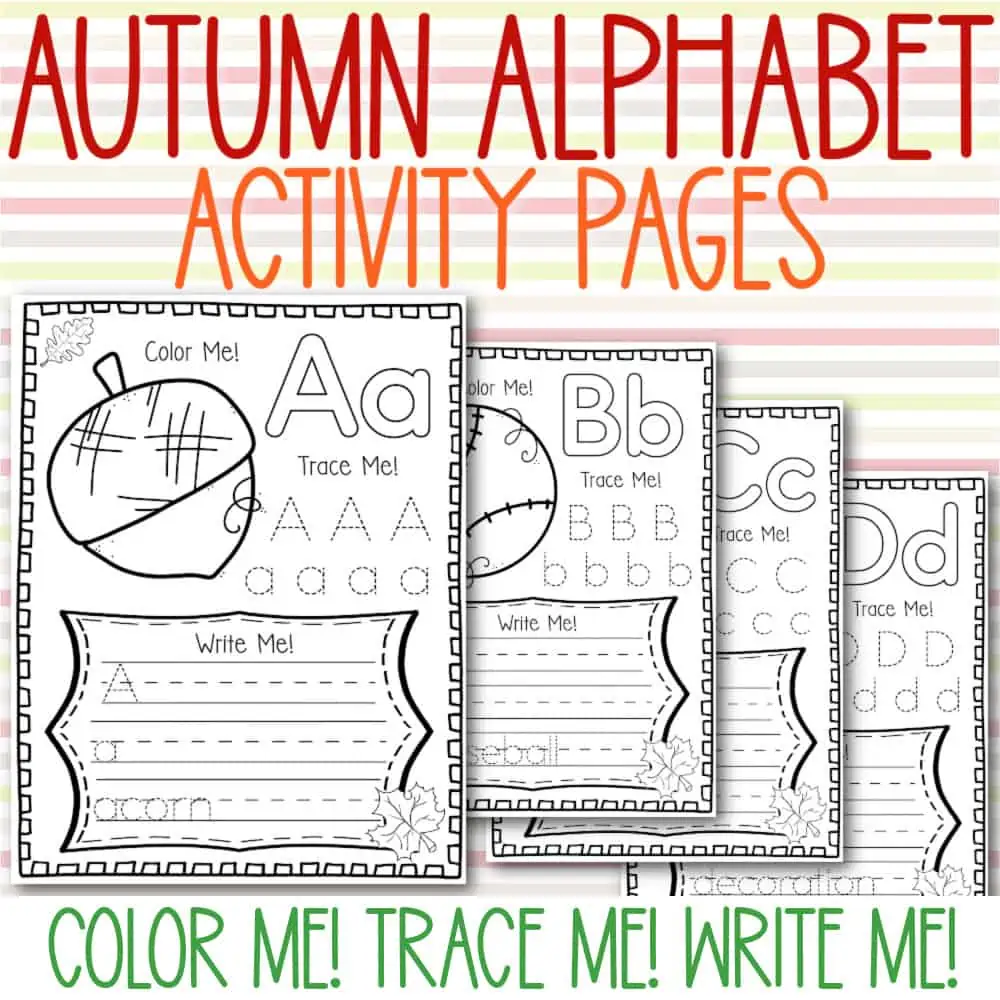 Each page has a fall picture to color in. If you are looking for more coloring fun check out our free fall coloring pages.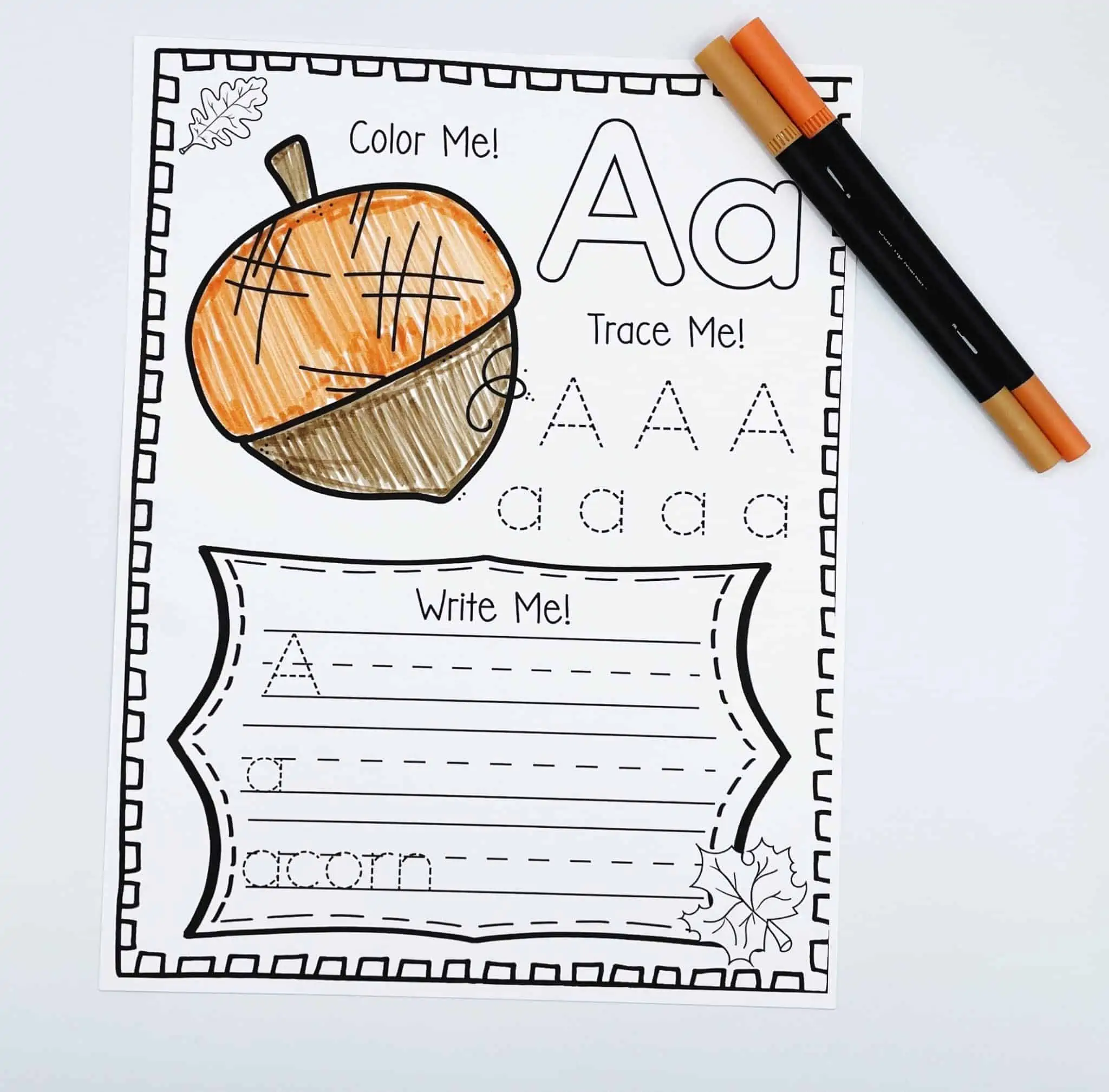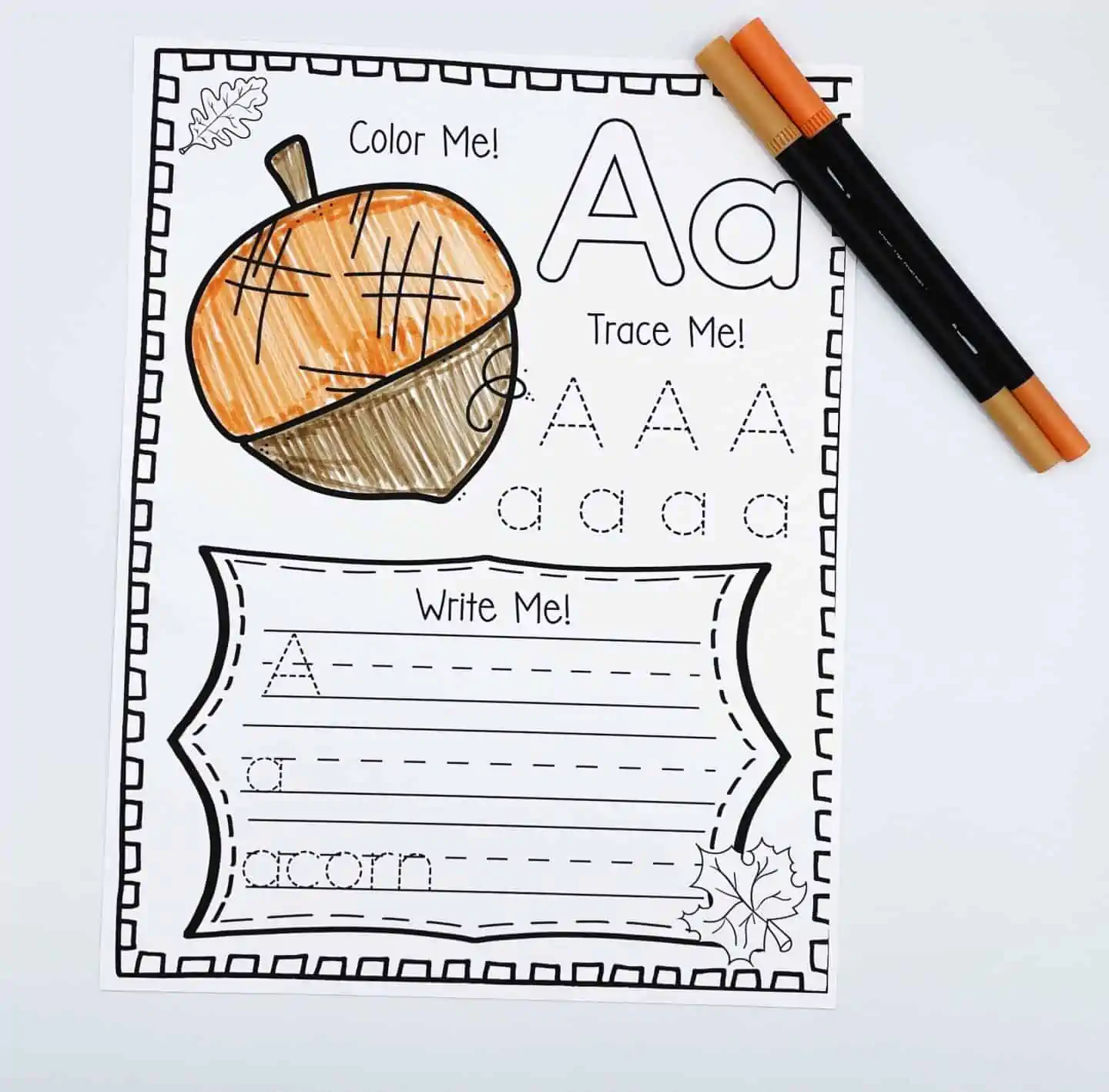 You can color in each letter, the capital, and lower case letter.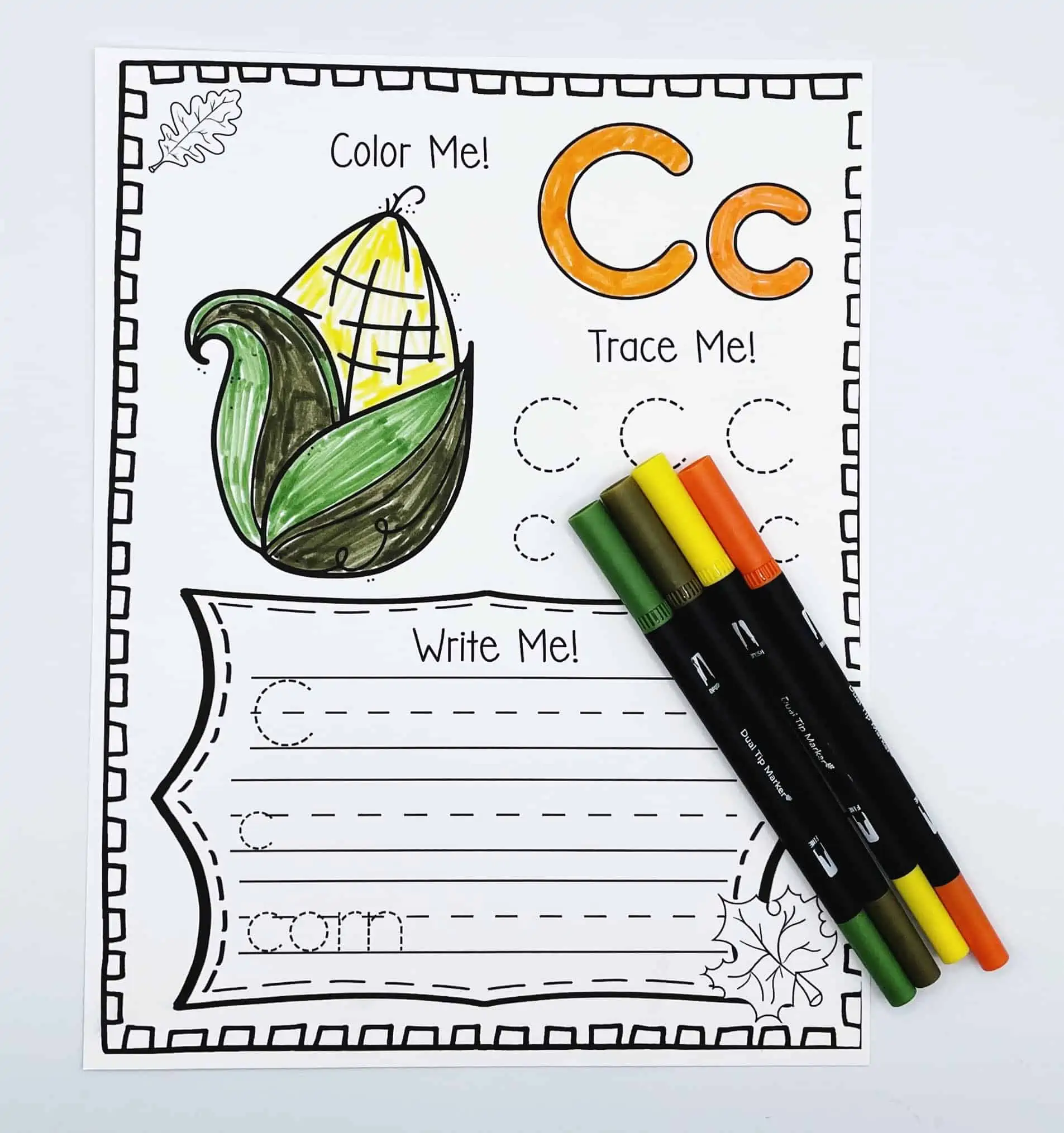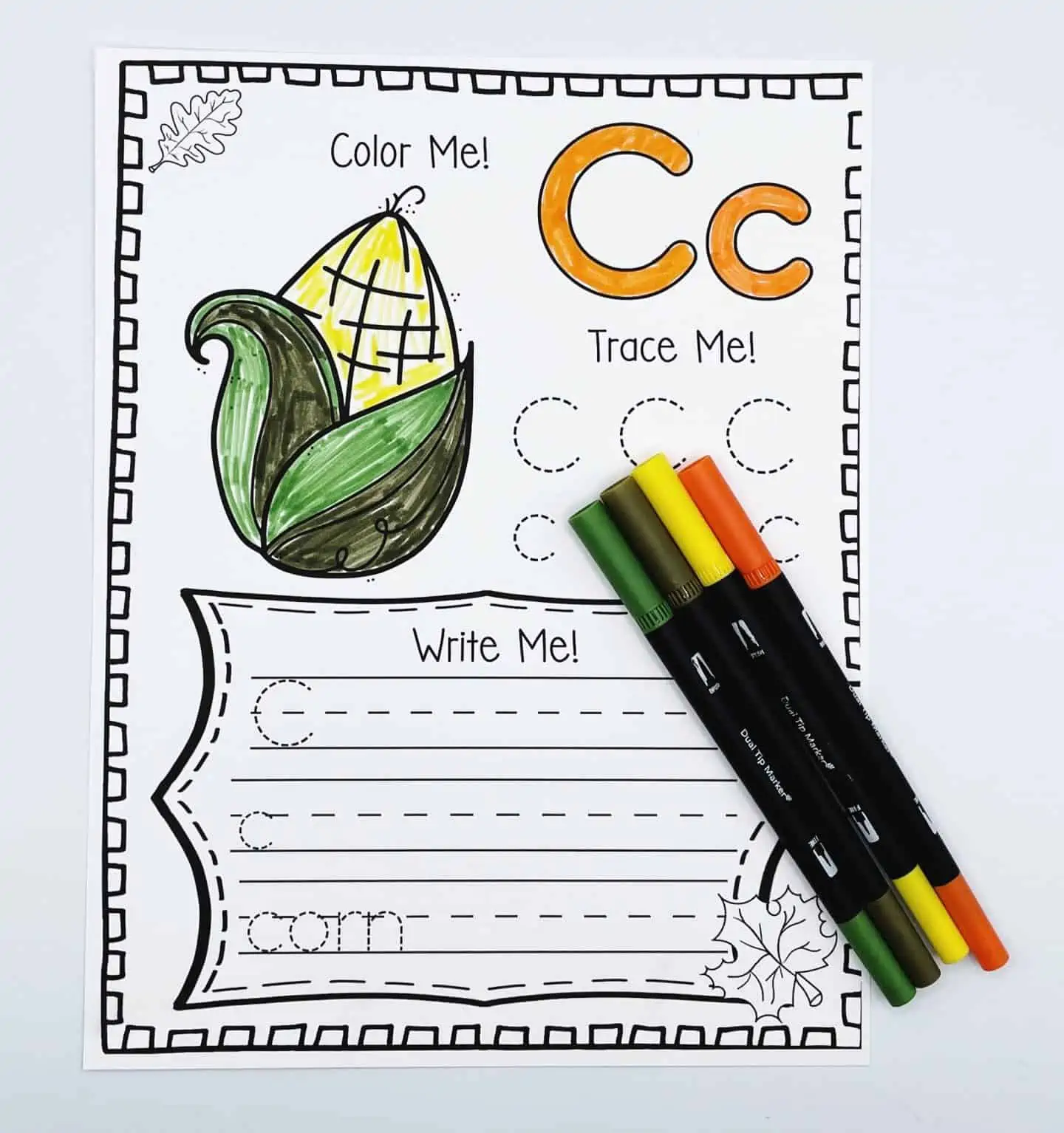 Trace the upper and lower case letter. If you are looking for other tree activities check out our fun tree scavenger hunt.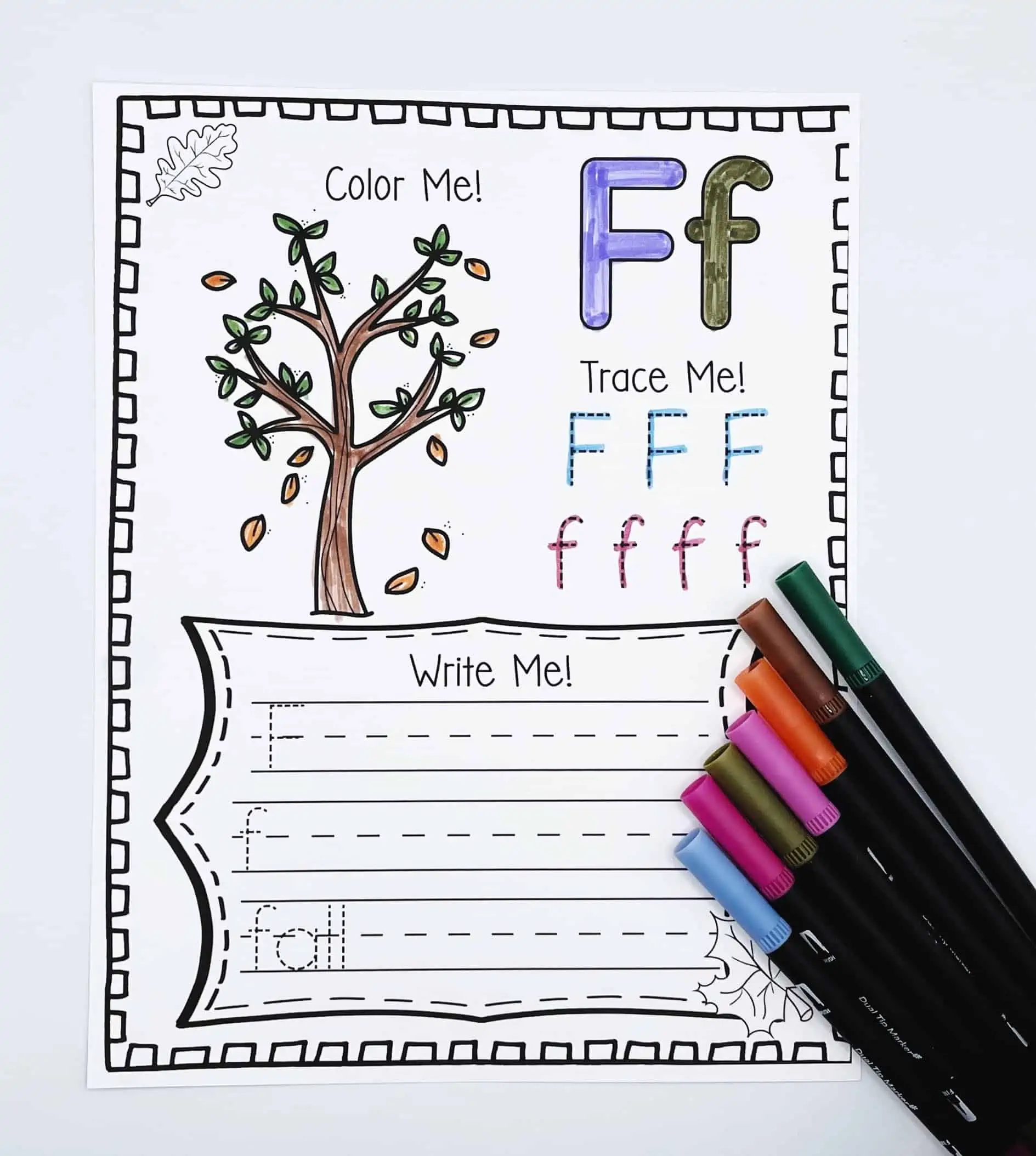 Writing practice, write the upper case letter. For extra kite activities check out our kite handprint template.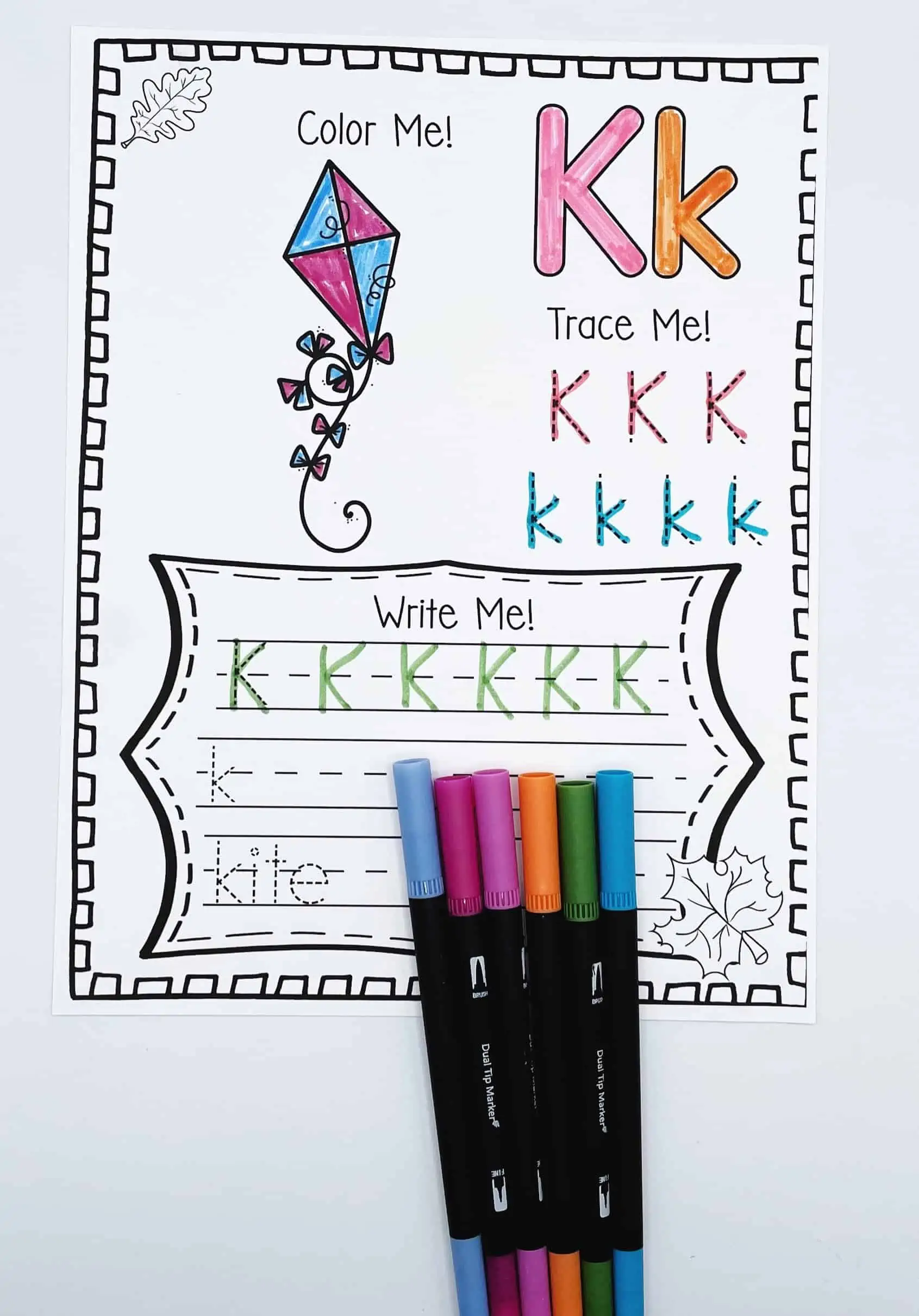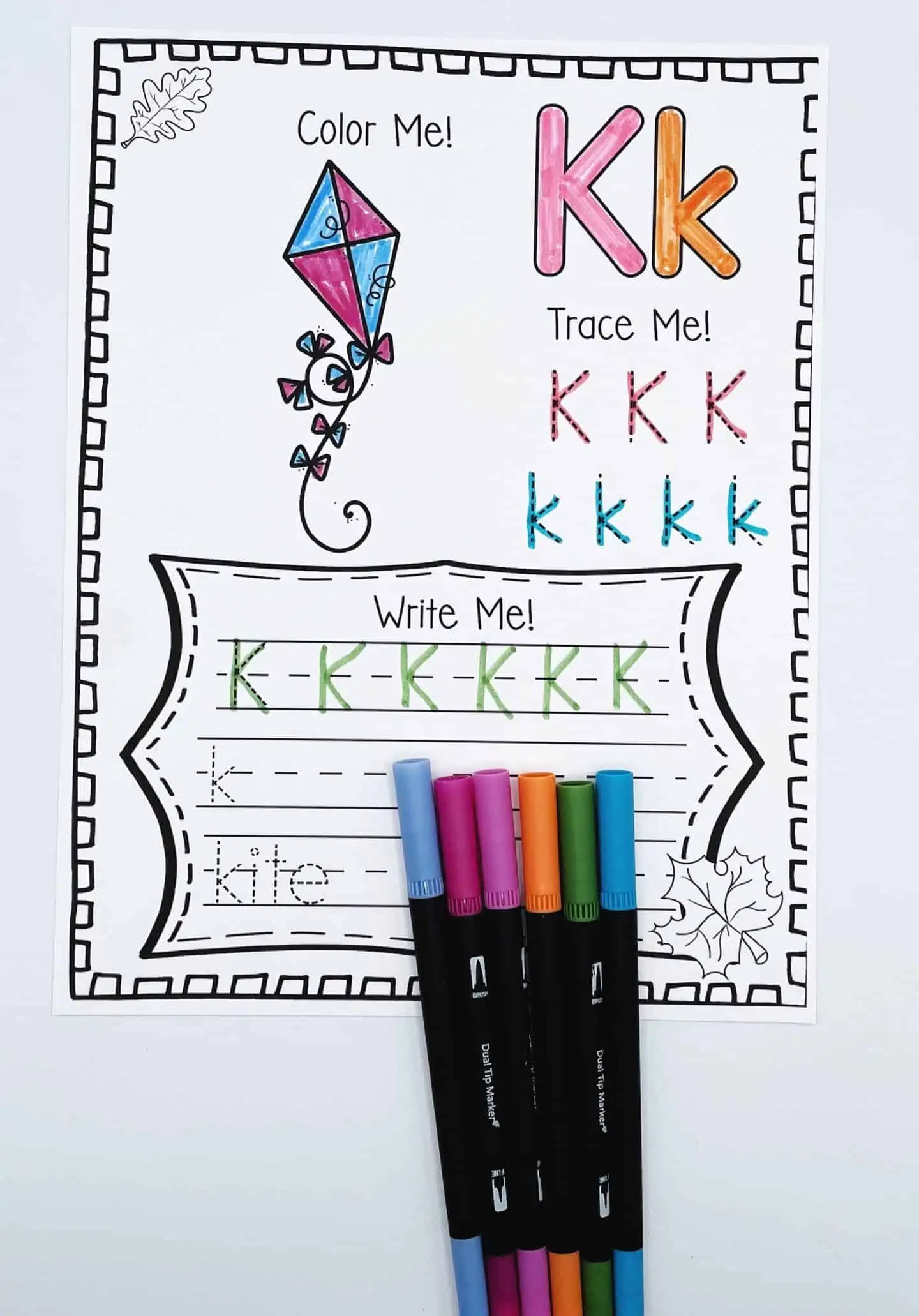 Writing practice, write the lower case letter. I think you will enjoy our free pumpkin handprint template.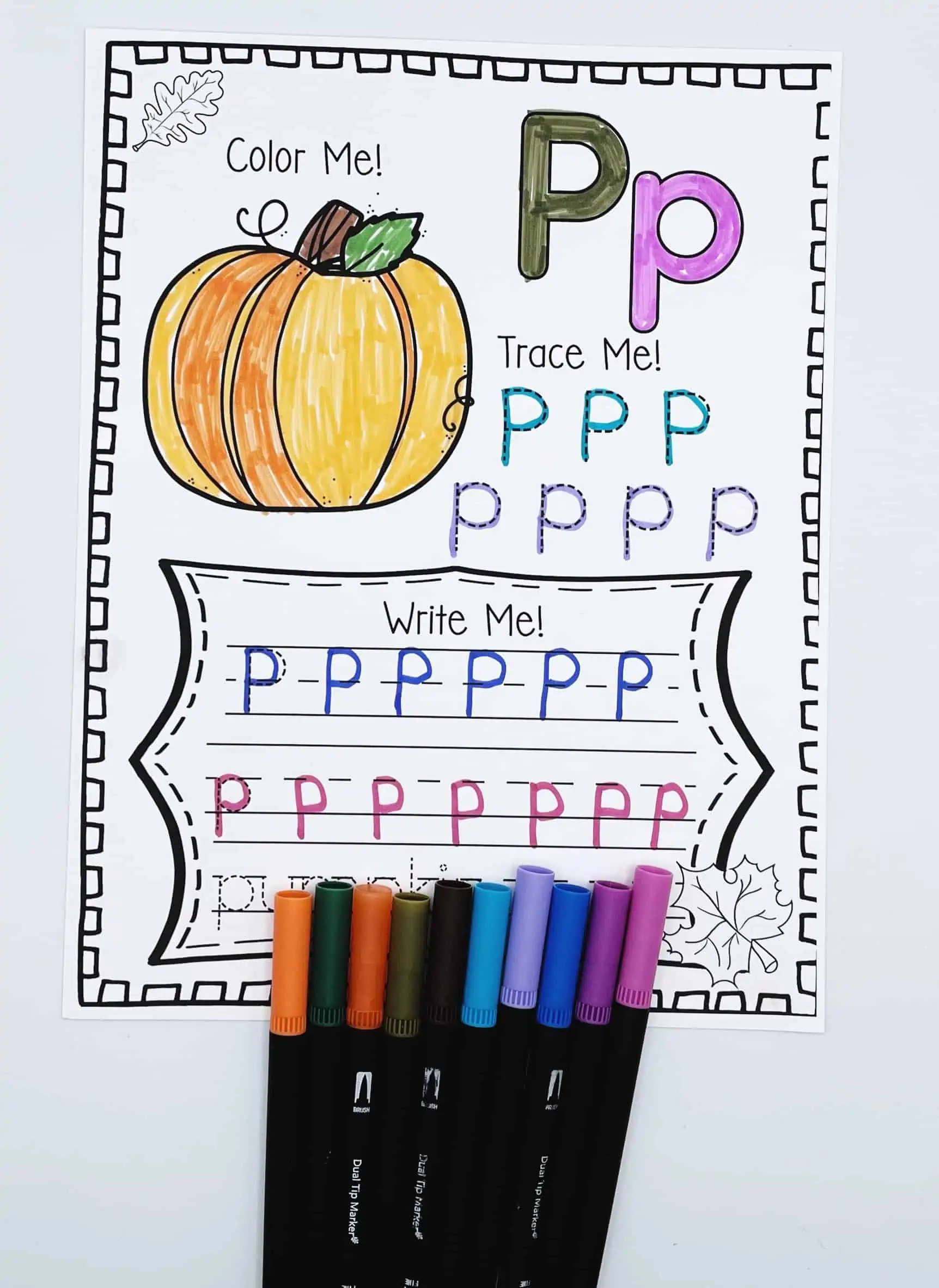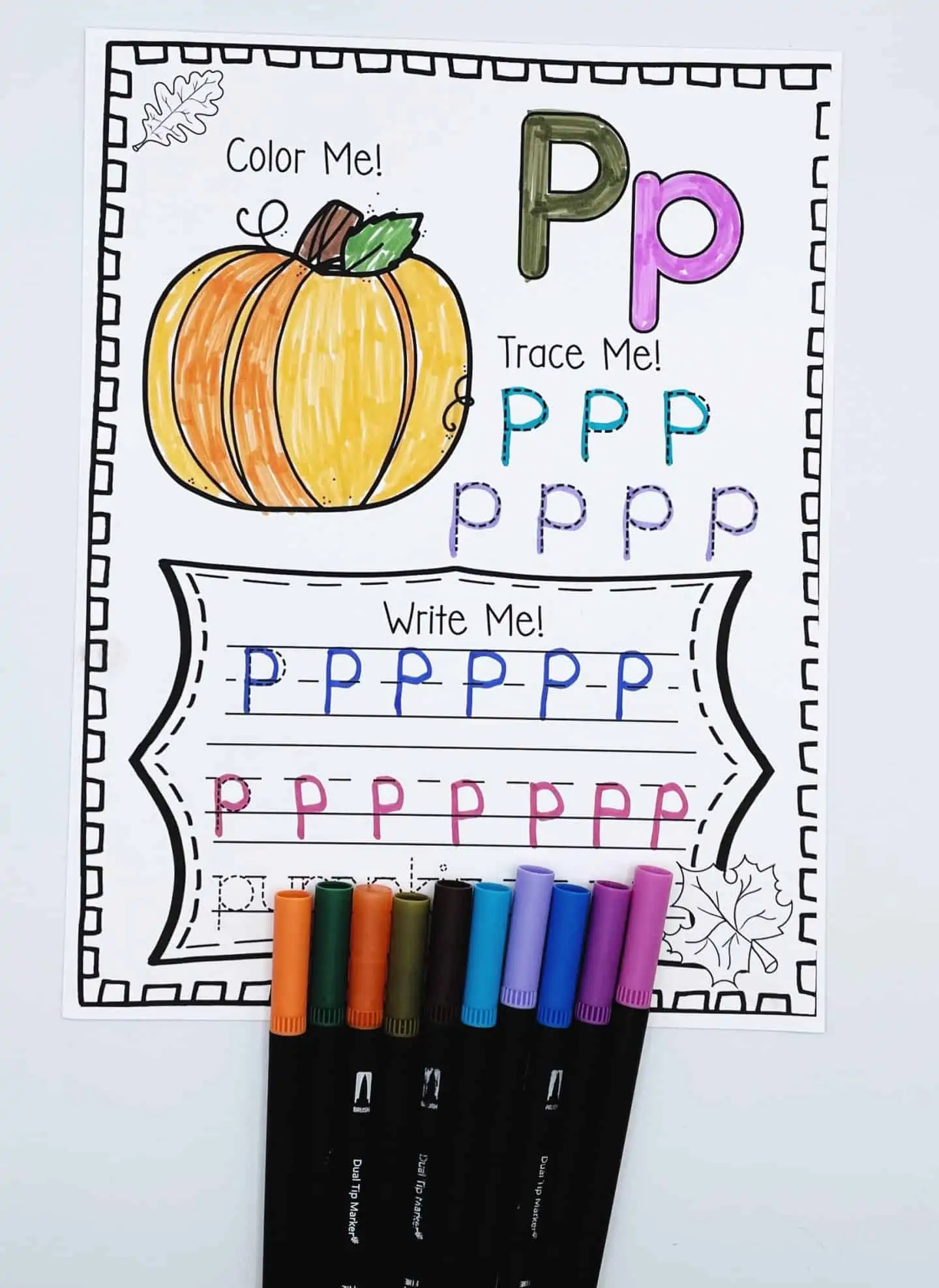 Write the word of the drawing beginning with the letter.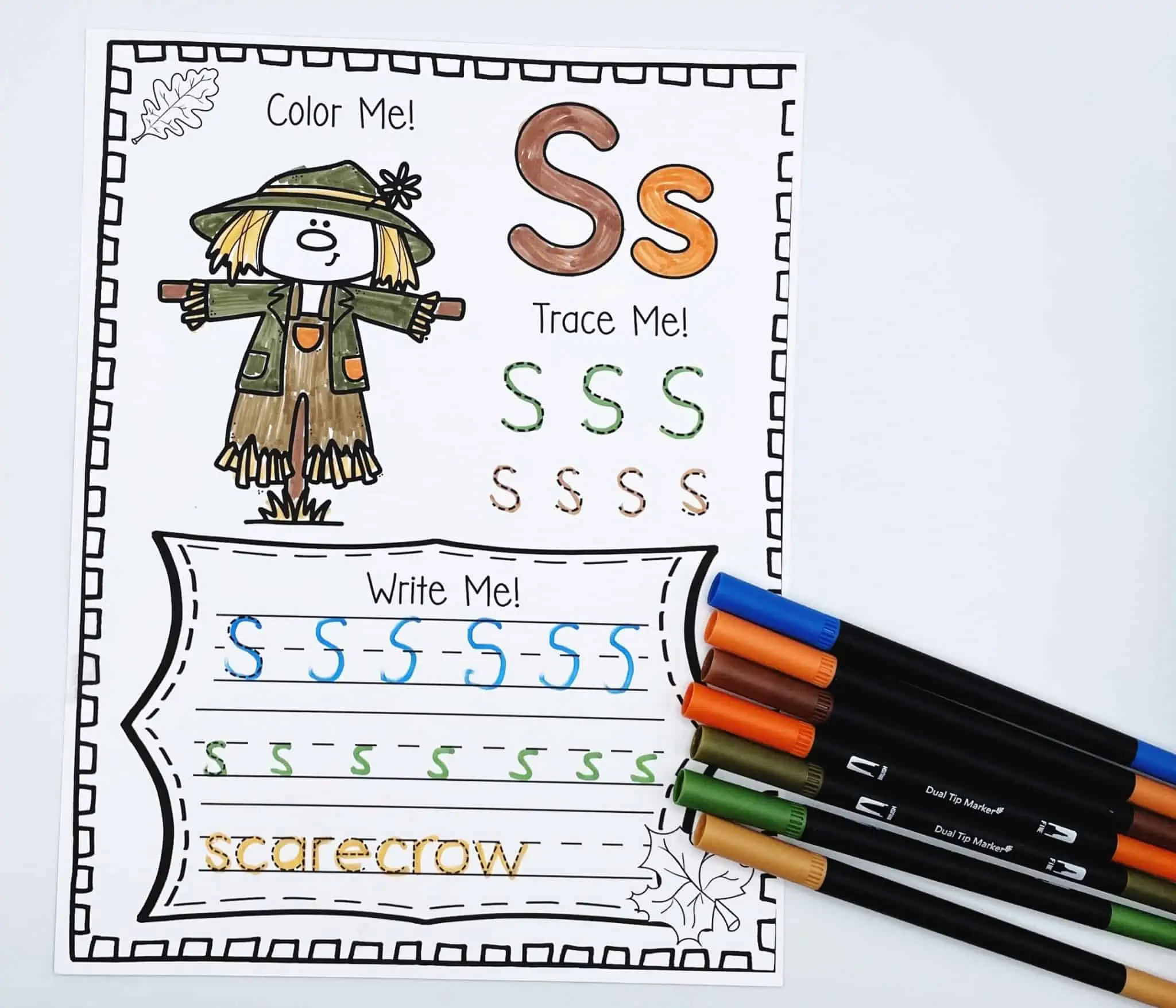 You can also color the leaves around the edge of the page. I think you will also enjoy our free Thanksgiving handprints.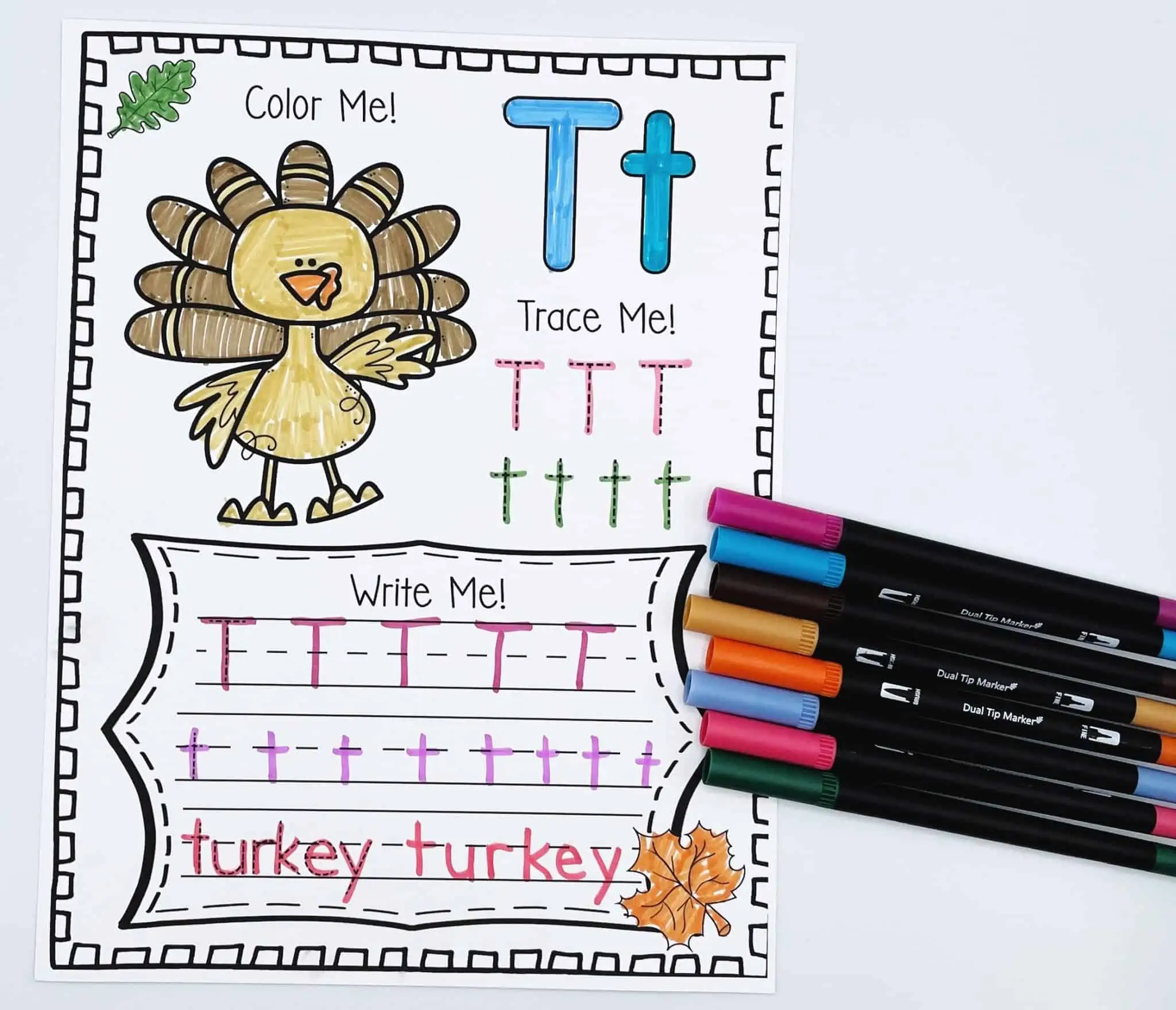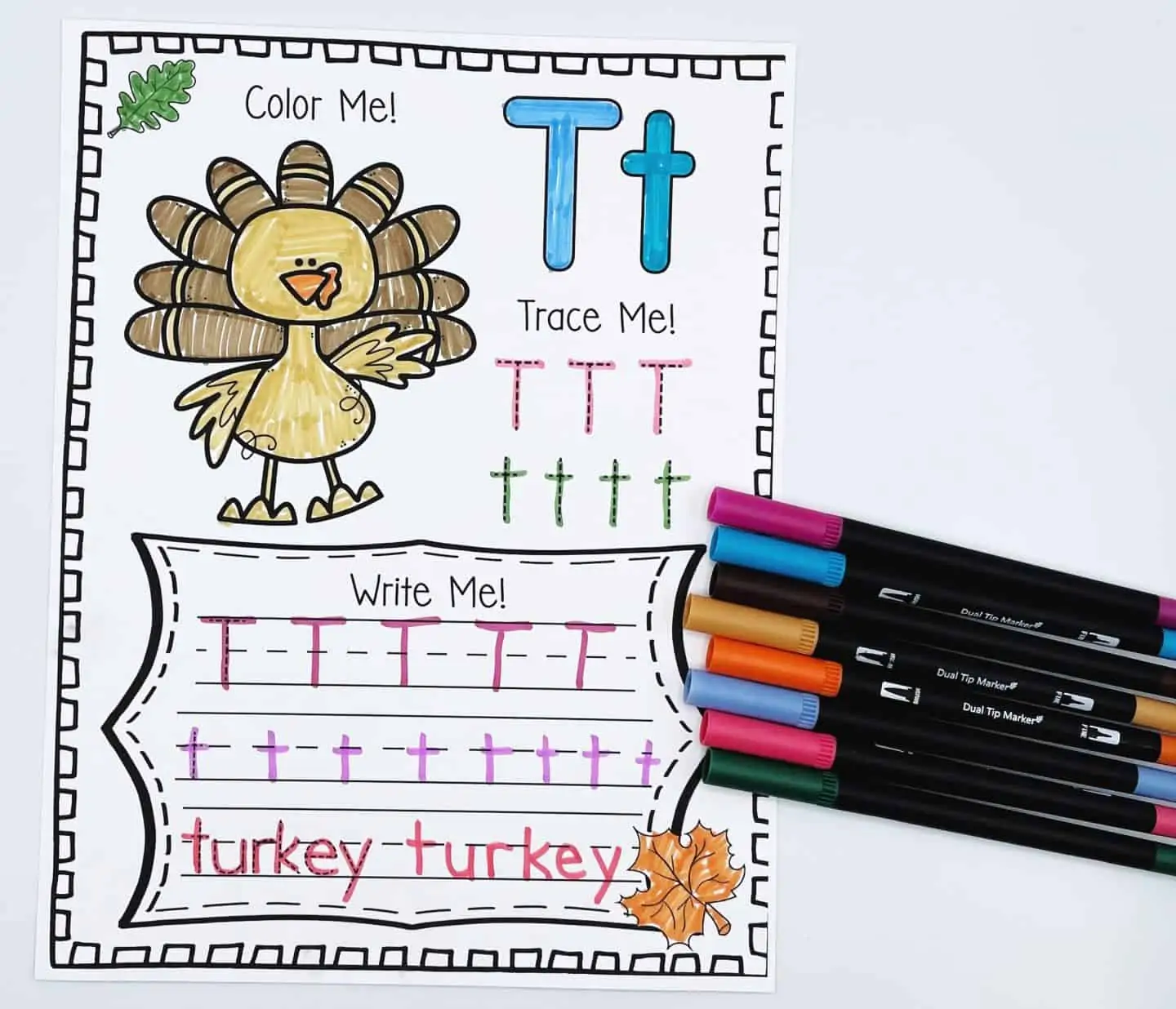 They can also color the border around the page. For other umbrella activities check out our fun umbrella handprint template.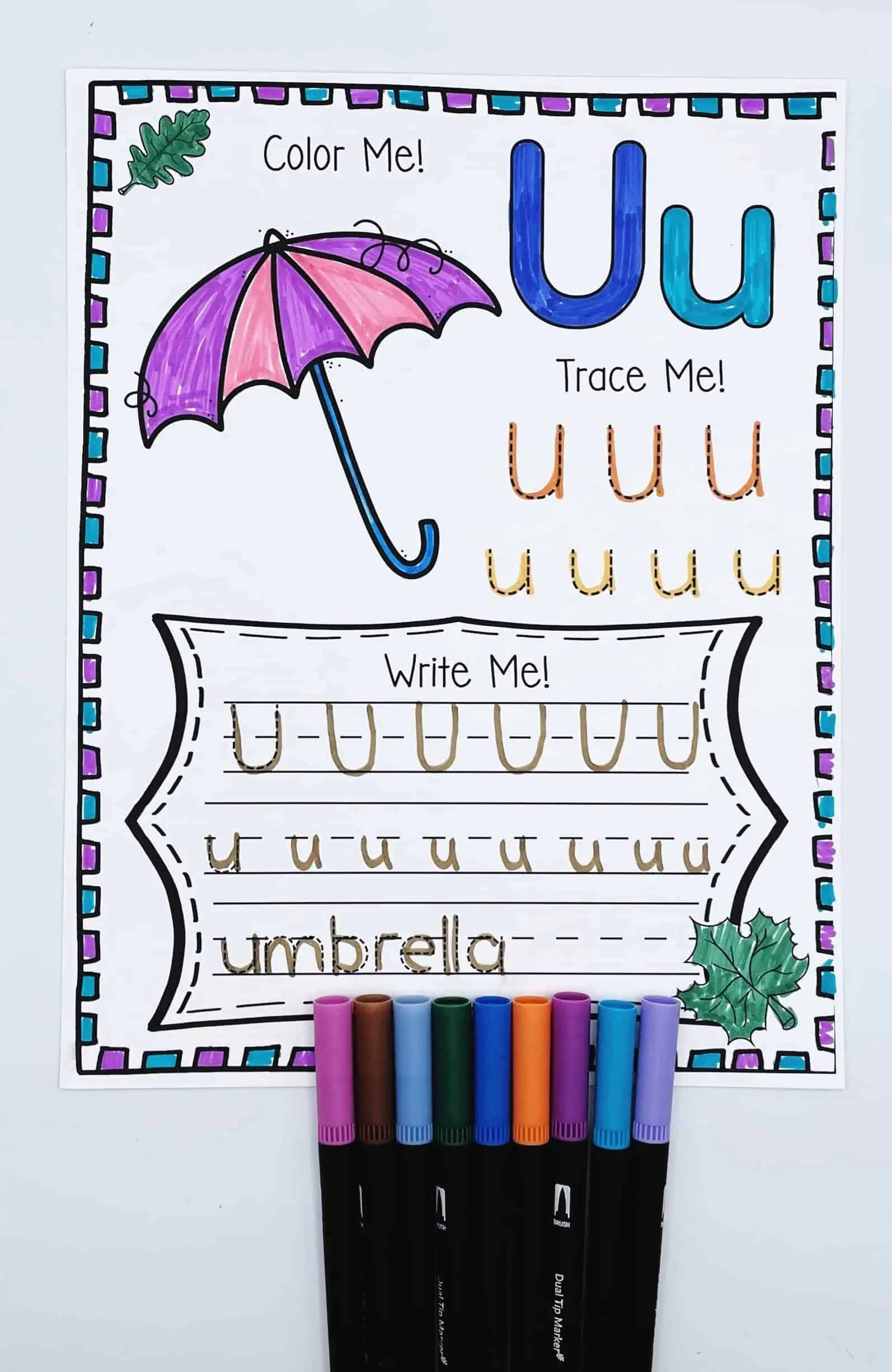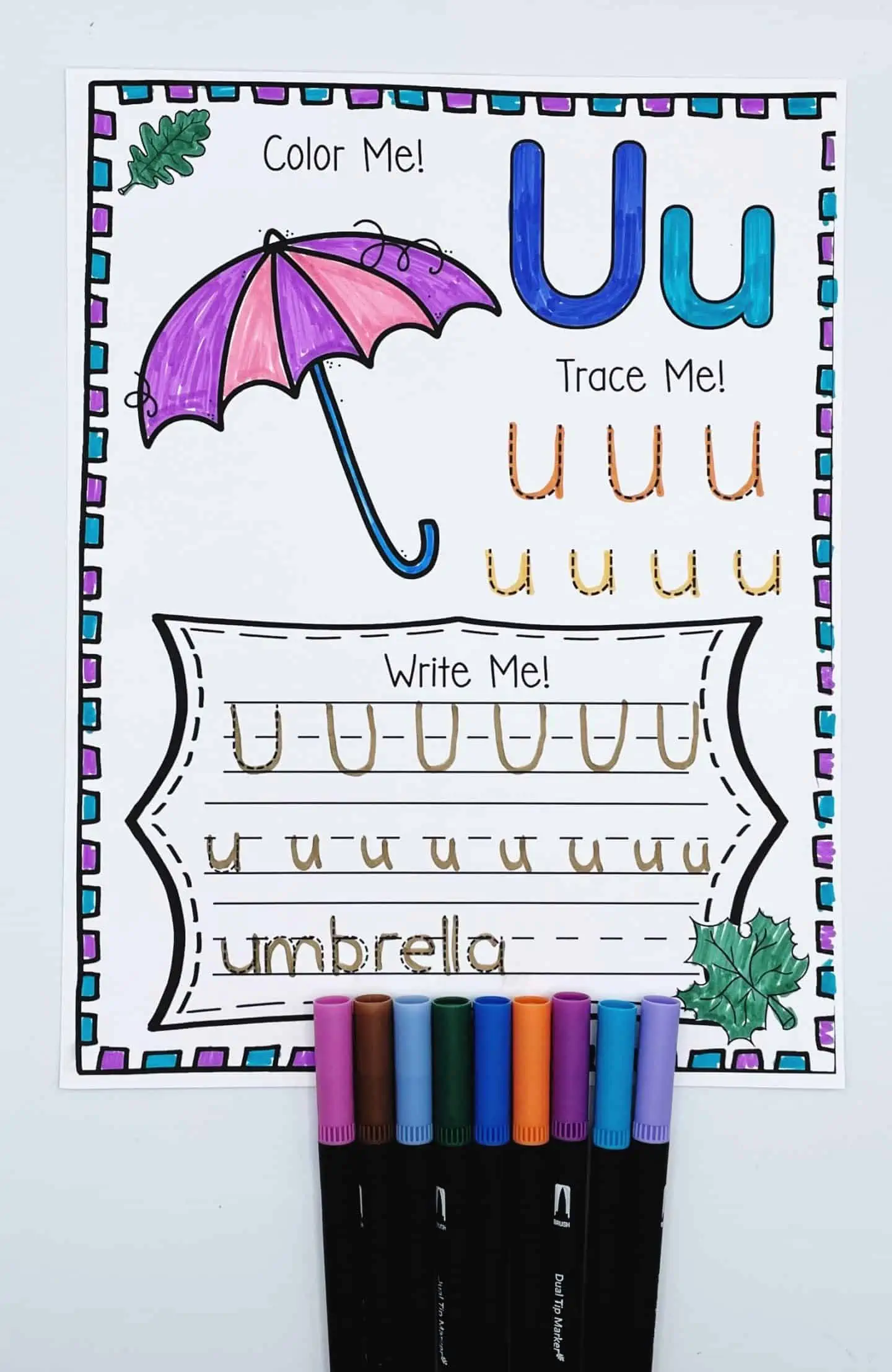 Fall Alphabet Words
A is for acorn
B is for baseball
C is for corn
D is for decoration
E is for eggplant
F is for fall
G is for gourd
H is for hay
I is for inside
J is for jam
K is for kite
L is for leaf
M is for maize
N is for nuts
O is for orchard
P is for pumpkin
Q is for quilt
R is for raincoat
S is for scarecrow
T is for turkey
U is for umbrella
V is for vote
W is for wind
X is for equinox
Y is for yam
Z is for zinnia
Download the Fall Alphabet Activities Printable
Make sure you choose the correct paper size and click on the shrink to fit button. All of our free printables work better when printed on cardstock (this is the one we use and love.)
I think you will also enjoy our alphabet animals coloring pages.
Put away the core curriculum and have fun with these Thanksgiving homeschool activities.
Last Updated on 4 March 2023 by homeschoolof1