St George's Day Activities (+ 8 Free Colouring Sheets)
For those of you who don't know St George's Day is celebrated on April 23rd. St George is the Patron Saint of England. I have put together lots of fun St George's Day activities for you to enjoy with the kids.
We always enjoy having holiday fun and these St George's Day activities are just that. Perfect for kids aged 3-12, have fun learning about the holiday while having fun.
Included are 8 free St George's Day colouring pages, with iconic images of George and the dragon. Grab them at the bottom of the page.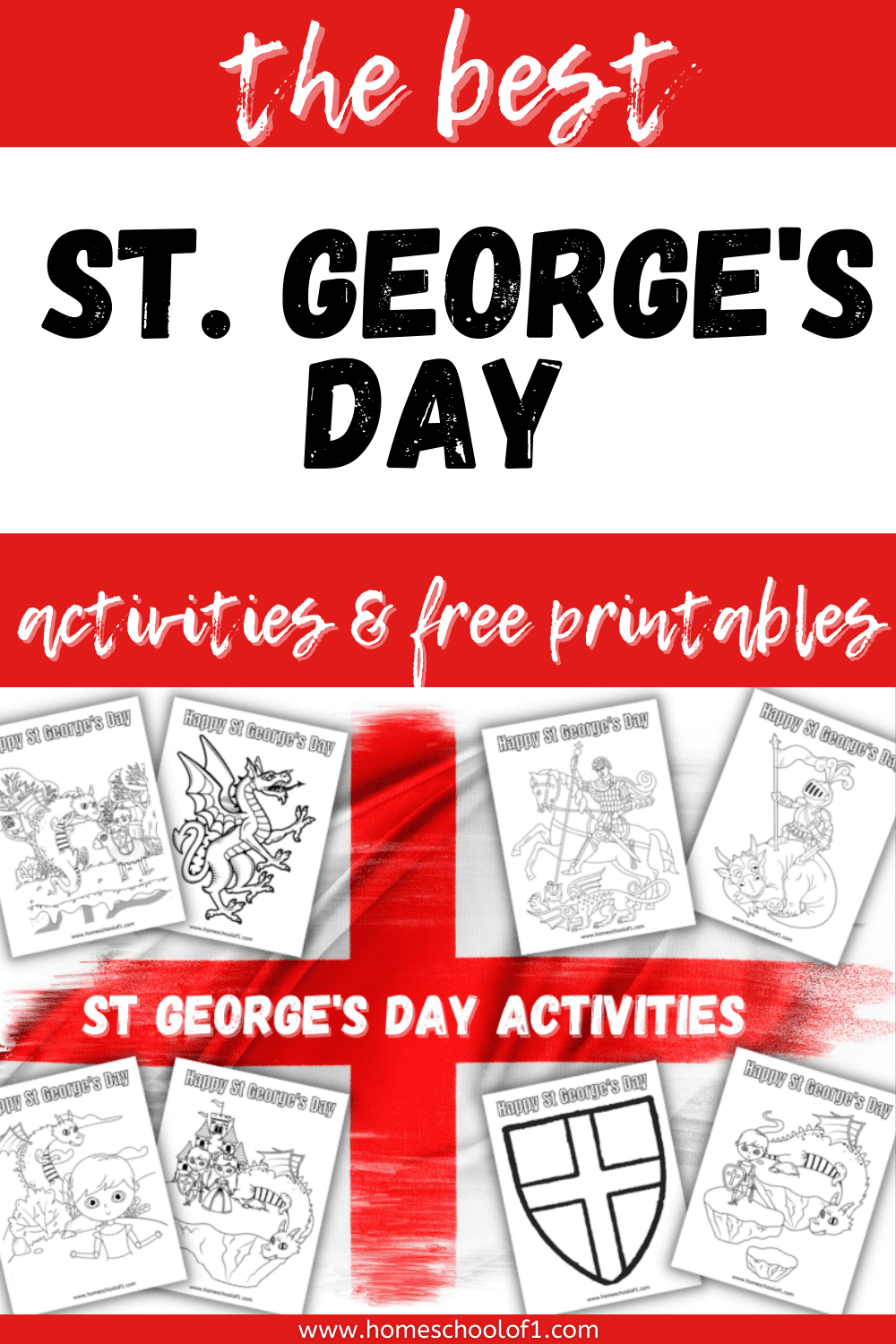 **There may be affiliate links in this post. You can read my full disclosure at the bottom of the page.**
St George's Day Worksheets
We love learning about history and also our heritage. We are from the UK, and only in the last 3 years have we moved to America. However, I have never talked to Freddie about St George so I thought now would be a perfect time.
Last month we learned about St David's Day the Patron St of Wales, and St Patricks Day, so it is only fitting we learn about the patron of the country we are from too.
On November 30th make sure you check out our fun St Andrew's Day activities and free Scottish coloring pages too.
Download our free dragon-themed colouring pages at the bottom of this page.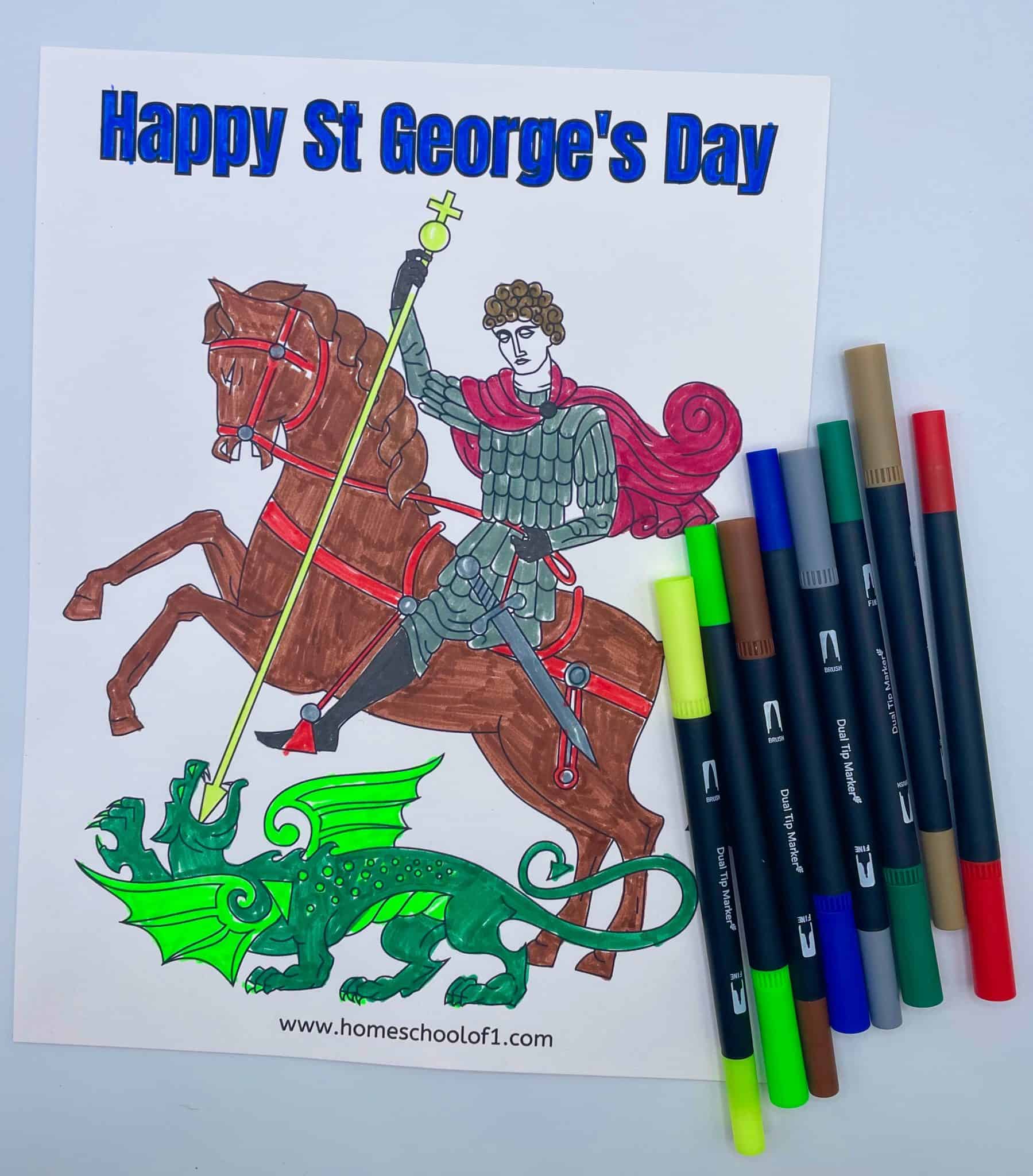 St George's Day worksheet for kids aged 7+
St George and the Dragon guided reading and journal response.
Youtube video about the history of St George
How to make a cardboard shield?
How to make a cardboard shield? If the kids are anything like Freddie make sure you make the shield first!!
Make a clay dragon with details on how to make it.
Free St George's Day video lesson for ages 5-7
St George's Day Facts
For those of you who don't know who St George is I wanted to put together a few key facts.
St George is the patron saint of England, Venice, Genoa, Portugal, Ethiopia, and Catalonia among others.
He was not born in England, in modern-day Turkey, and died in modern-day Israel in 303AD.
St George didn't even visit England!
The St George cross was not used to represent England until much later.
Of course, George didn't really slay a dragon as the story is told! In fact, that was added centuries later.
St George's Day Colouring Pages
Download our free 8 St George's Day colouring pages by scrolling to the bottom of the page.
We highly recommend these colouring pens which we use for most of our colouring pages.
The first St George's Day colouring picture is of George slaying the dragon.
Below is a picture of the St George's cross and another of the dragon.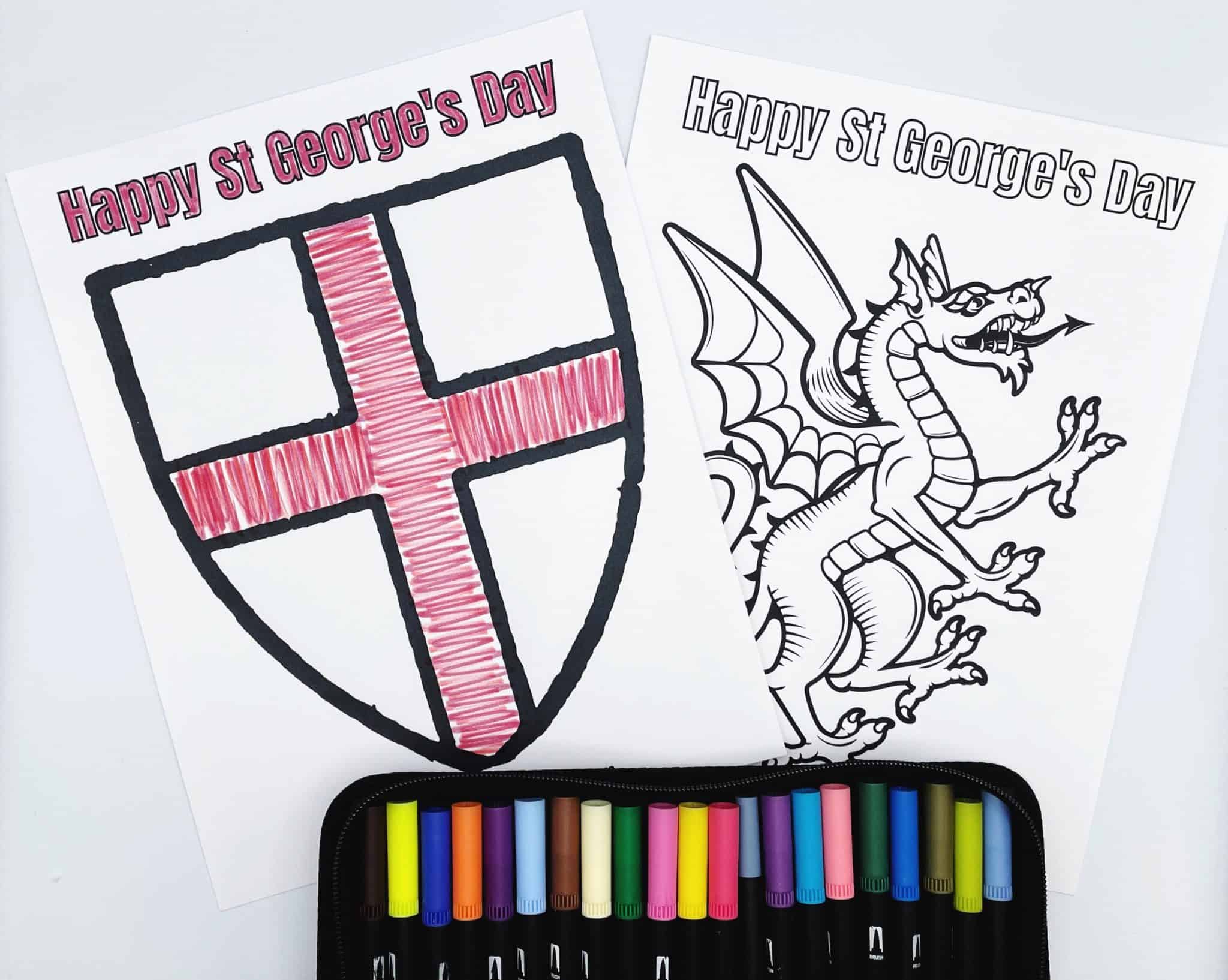 I love these 4 pictures of George with the dragon as it looks like they are actually playing together!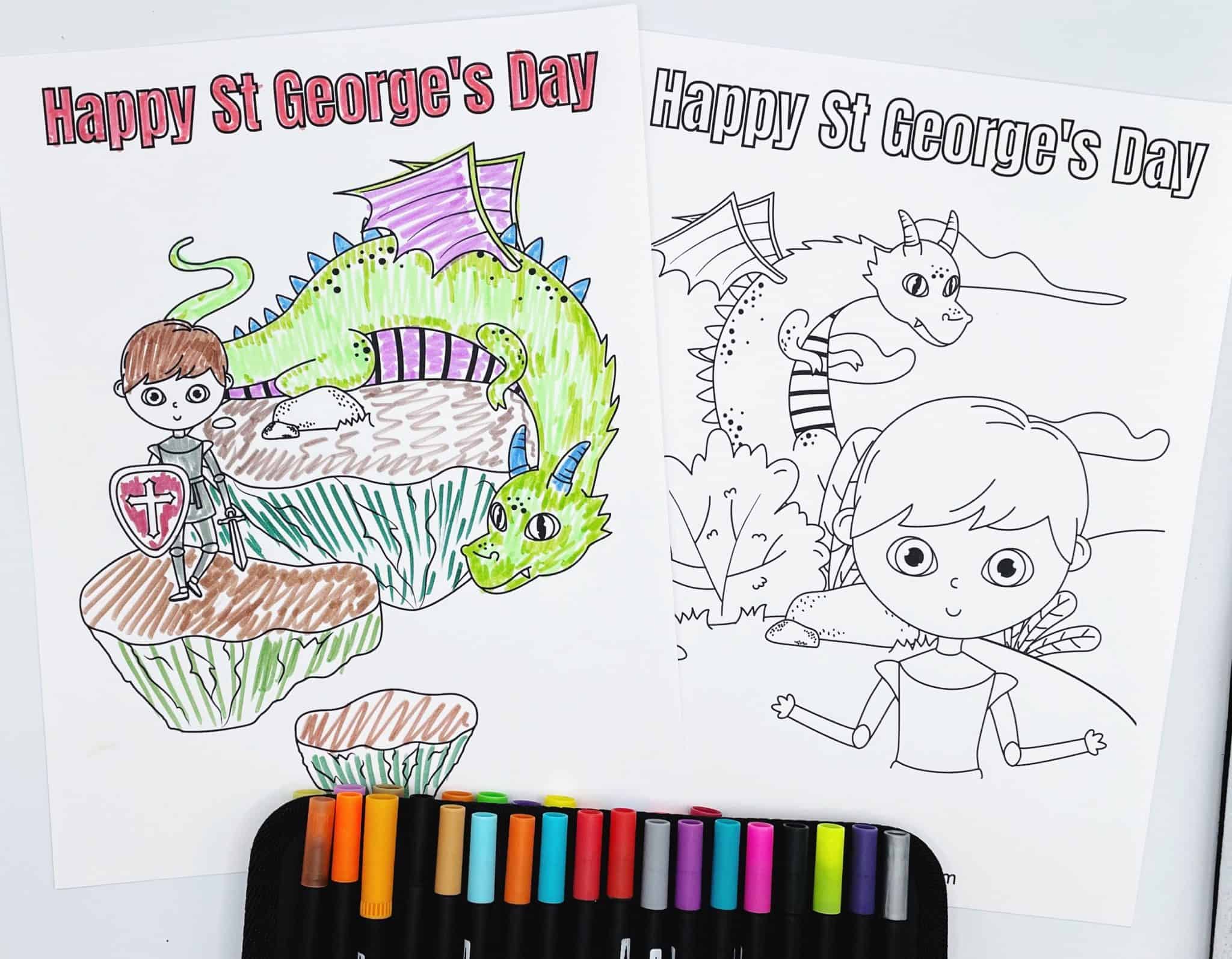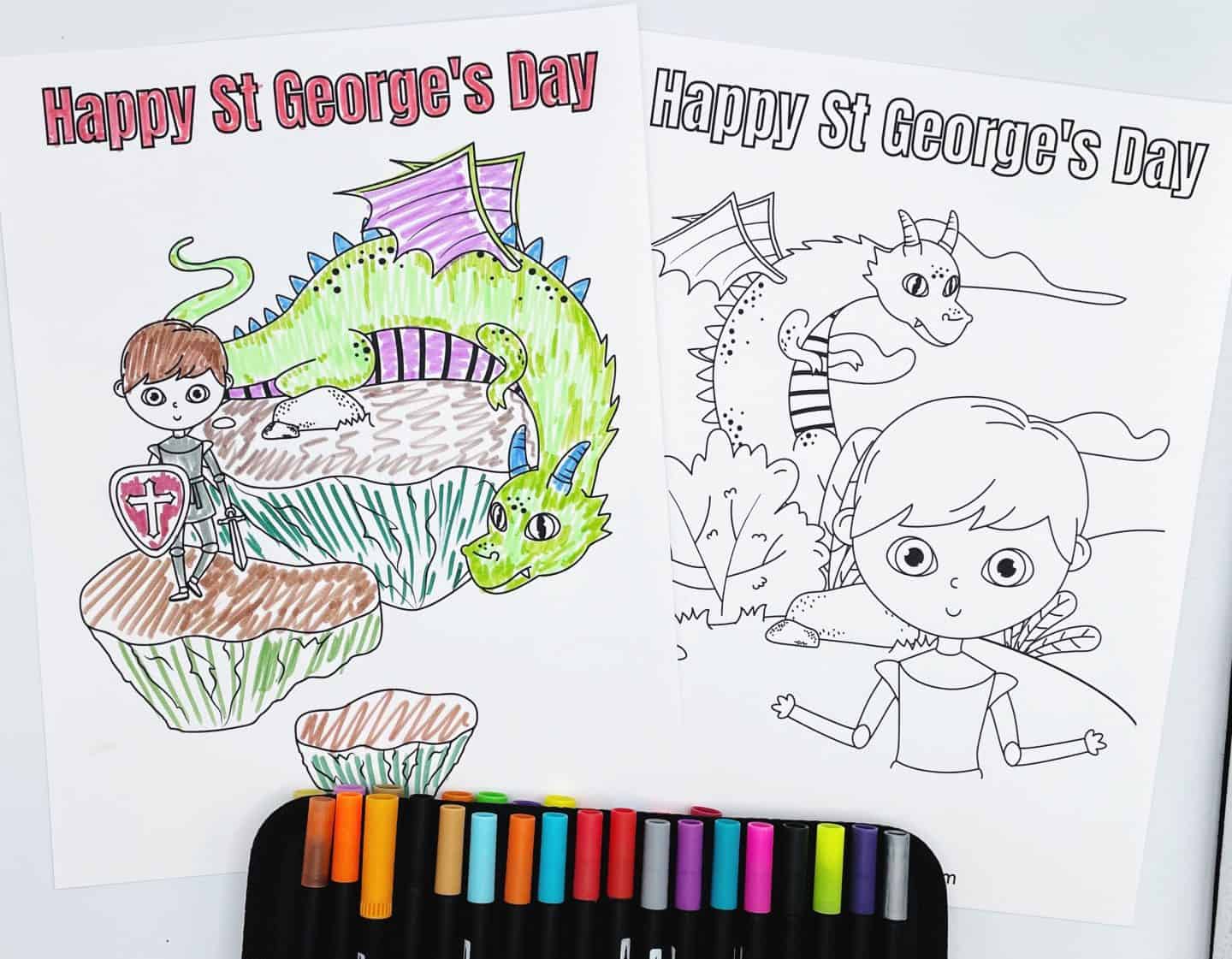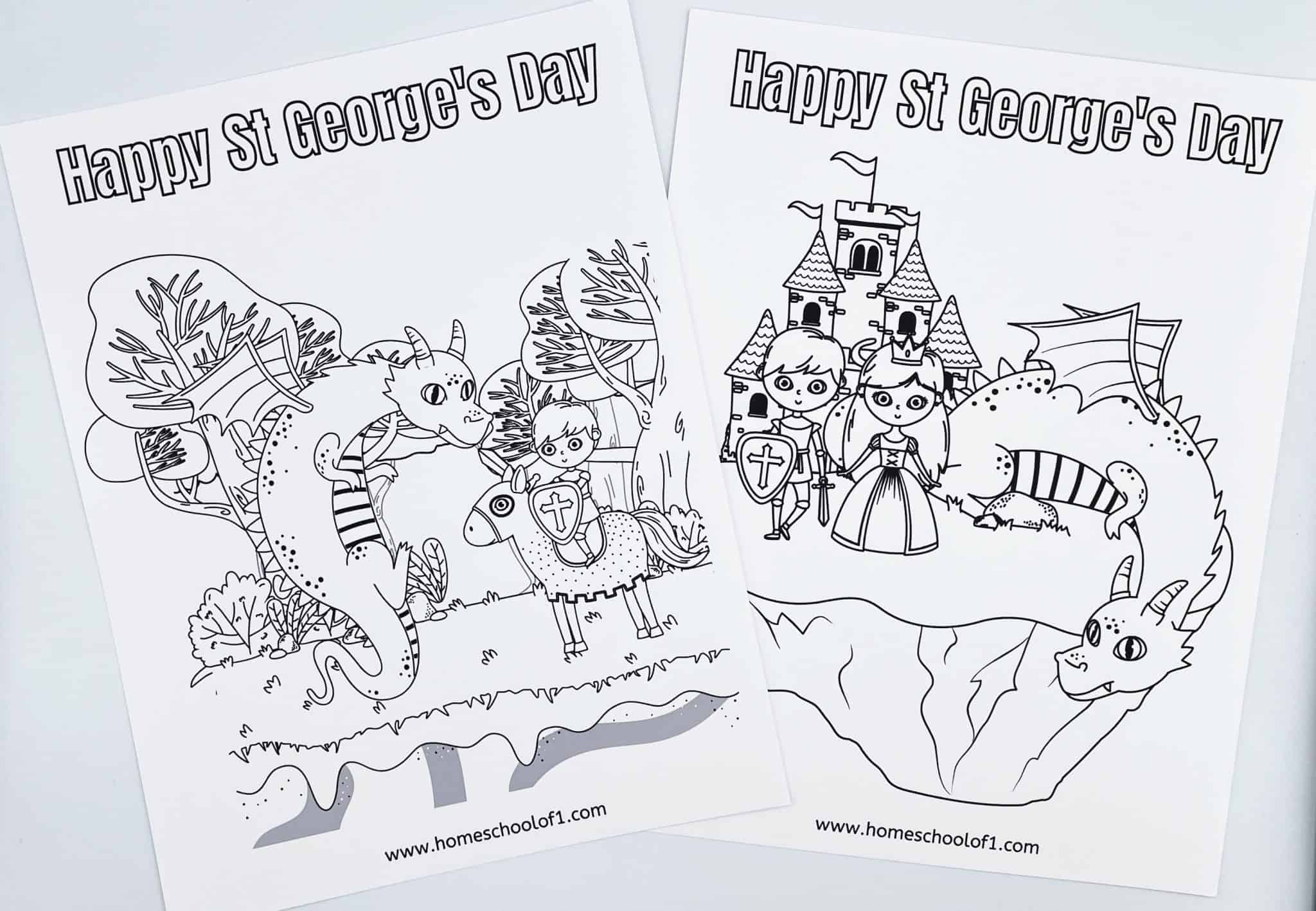 This final image is the most realistic of St George slaying the dragon while riding his horse in all of his armour.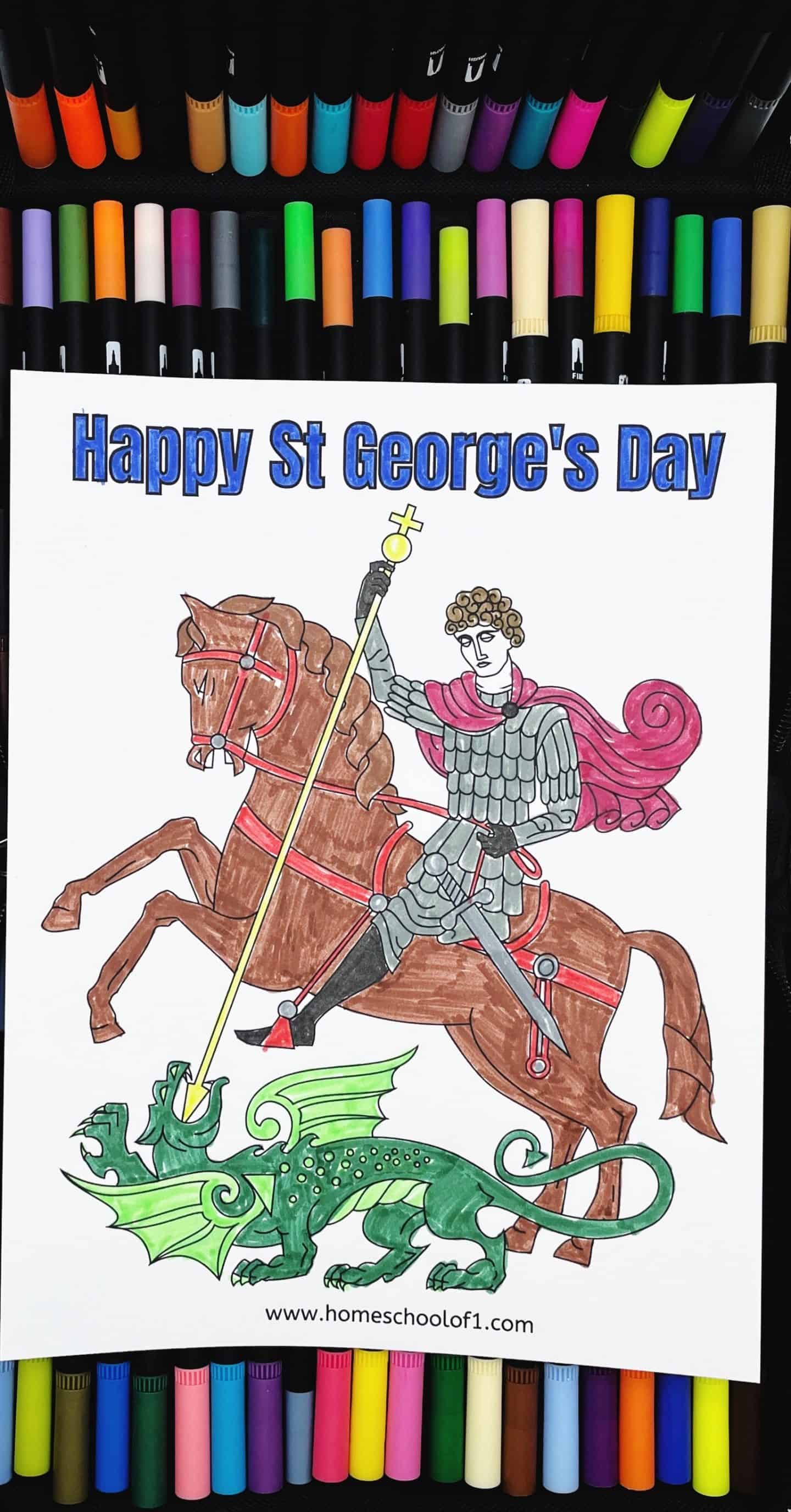 Grab all of these free colouring pictures at the end of this post.
St Georges Day Books for Kids
I always try and add books to any subject we study, these are the best kids books about St George.
Or what about letting the kids watch the film, George and the Dragon?
Download St George's Day Colouring Printables
Make sure you choose the correct paper size and click on the shrink to fit button. All of our free printables work better when printed on cardstock (this is the one we use and love.)
Last Updated on 20 October 2022 by homeschoolof1