St Andrew's Day Activities & Crafts
I have put together lots of fun St Andrew's Day activities for you to enjoy with the kids.
We always enjoy holiday activities for kids and these St Andrews Day ideas are just that. Perfect for kids aged 3-12, have fun learning about the holiday.
For those who don't know St Andrew's Day is celebrated on November 30th. St Andrew is the Patron Saint of Scotland.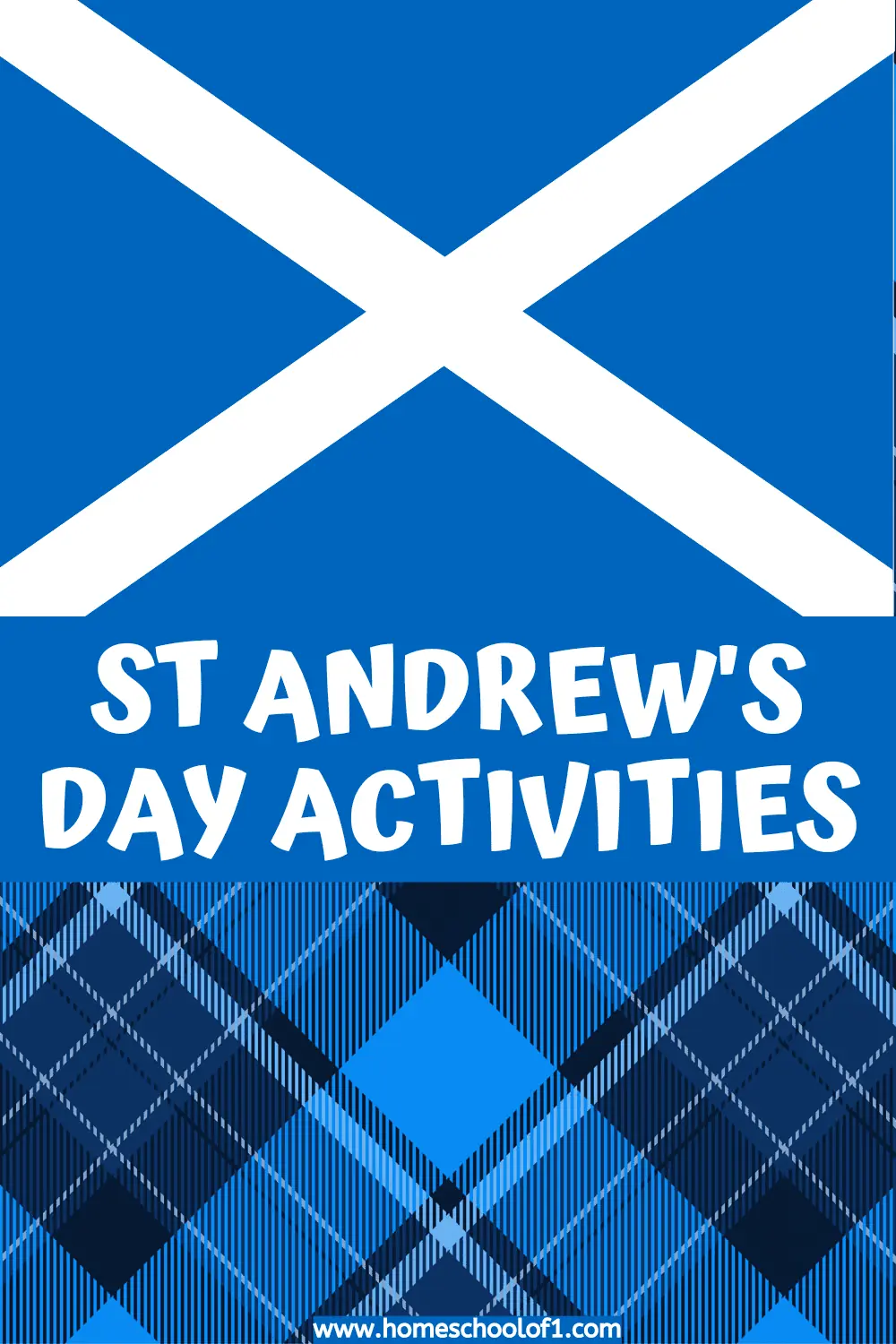 **There may be affiliate links in this post. You can read my full disclosure at the bottom of the page.**
Interesting facts about St Andrew's Day for kids
He was a fisherman
He was one of Jesus's 12 apostles
He never came to Great Britain
He was born in Israel between 5 and 10 AD.
His name means "manly" in Greek
He became the patron saint of Scotland in 1320, with the Declaration of Arbroath.
He is also the patron saint of Amalfi, Barbados, Greece, Poland, Russia, Romania, and Ukraine. (you will also enjoy our free Ukraine coloring pages) He is also the patron saint of fishermen.
His brother Simon Peter was the first Pope.
He was crucified in Greece on a slanted cross as per his request on 30 November 60AD
Andrew was present at the Last Supper.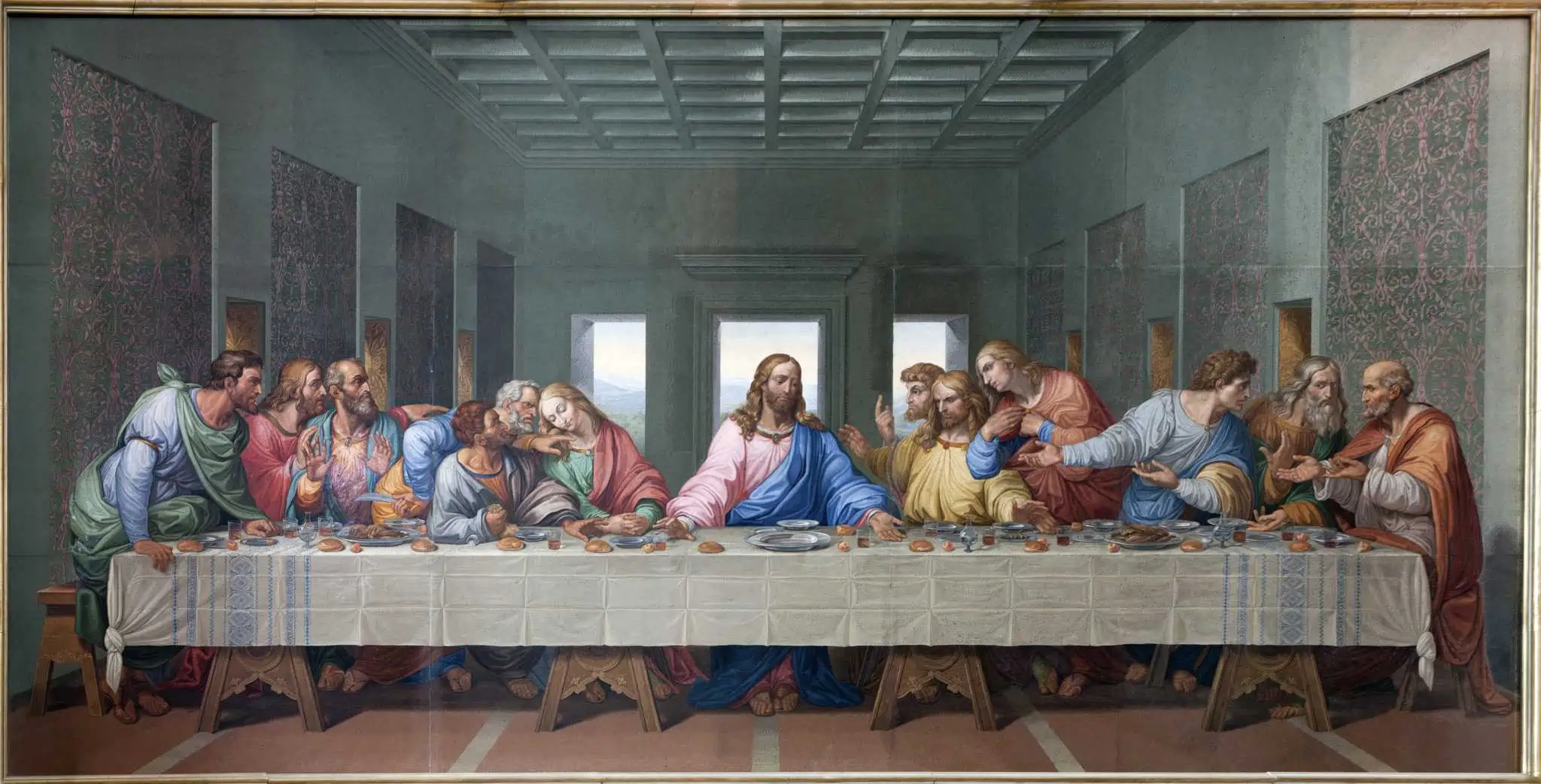 St Andrews Day Activities for Kids
Have fun either in the classroom or at home with these fun St Andrew's Day activities.
Have fun coloring in these Scottish coloring pages as you celebrate St Andrew's Day this year.
Photo Credit: www.etsy.com
Help children learn all about St Andrew with this 8-slide teaching power point and print and go activities. No prep, no extra resources needed.
Product Includes:
8 slide teaching power point
Timeline cut and stick activity x 2
Word Search
Make a bookmark
Read and draw activity
Colour a Scottish flag
Story of St Andrew - fill in the missing words
Story frame
Comprehension and questions
Fishes and loaves coloring sheet
Photo Credit: www.etsy.com
Color in this picture of St Andrew with his fishing net.
Photo Credit: www.youtube.com
Older students will enjoy this short youtube video about St Andrew.
Photo Credit: www.youtube.com
St Andrew's Day is one of the most well-known holidays in Scotland, with Scots and Scots-at-heart celebrating Scotland's patron saint with celebrations across the land.
Photo Credit: www.visitscotland.com
Learn all about St Andrew and the Saltire, the Scottish flag.
Treat the kids this St Andrew's Day with this Scooby Doo film about the Loch Ness Monster!
Preorder this book about the Loch Ness monster. It is such a fun tale and people claim to see Nessy every year. But is it a myth?
Photo Credit: www.youtube.com
Create an origami loch ness monster. Follow along with this youtube tutorial and let the kids get creative.
We absolutely love horrible histories, the books and the shows. This Scotland version will make a great one to study on St Andrew's Day.
Not so much about St Andrew, but more about Scotland.
Photo Credit: www.myceilidh.co.uk
Learn the traditional ceilidh dance and listen to Gaelic folk music.
This is so much fun, in fact, when my dad turned 65 we ordered him a ceilidh band to play.
It was so much fun for young and old. The kids will love learning this fun dance.
Photo Credit: www.redtedart.com
Why not get creative and make this super cute toilet roll highland cow?
Photo Credit: www.historic-uk.com
Learn about the history of the Scottish national dish, haggis. If you are a vegetarian I wouldn't recommend reading any further.
Photo Credit: www.historic-uk.com
Learn about Scotland's national emblem, the purple thistle.
Photo Credit: www.etsy.com
Why not have a Scottish party with these fun Scottish photo props?
Other Patron Saints of the United Kingdom
We love learning about the patron Saints and have the following Saint activities for kids:
Last Updated on 22 August 2023 by homeschoolof1