10 FREE Printable Christmas Coloring Cards For Kids & Adults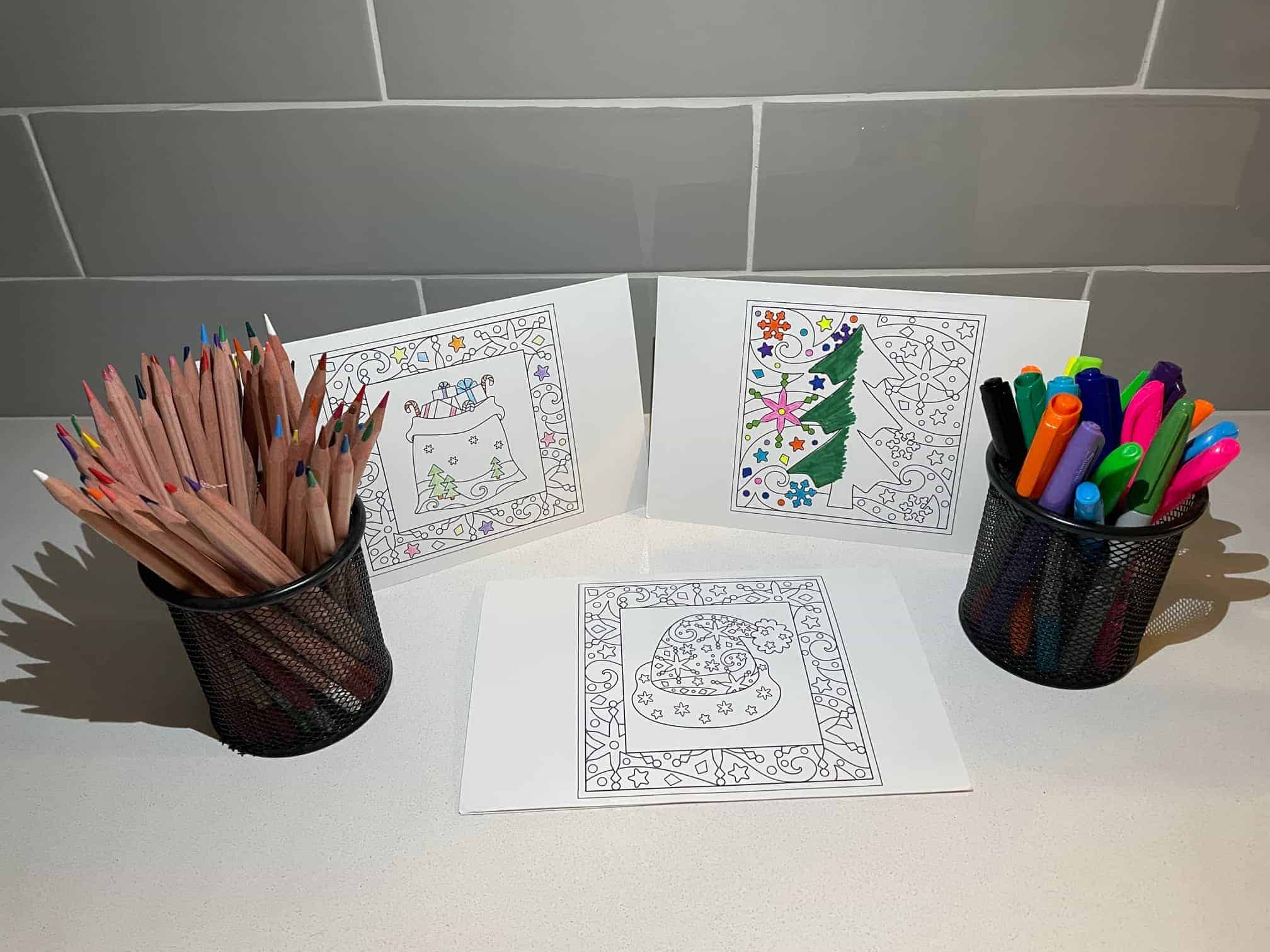 Are you looking for homemade Christmas cards for you and the kids to decorate? Then you are in the right place. You can download these 10 different Christmas coloring cards today and start creating.
There is nothing more special than receiving a Christmas card decorated by a child in the mail. In fact, when we receive them we put them around the Christmas tree for all to see. It just makes my heart giddy.
These 10 different designs can be printed out as many times as you like and if you prefer a certain design over another just print these out separately.
Just grab your coloring pens or pencils and get creative!
We have created matching Christmas thank you cards for free too.
**Disclosure there may be affiliate links included in this post.**
Christmas Coloring Cards Designs
Santa Hat
Christmas bauble
Christmas stocking
Candle
Christmas bauble 2
Reindeer
Christmas tree
Santas present sack
Christmas stocking 2
Winter Hat
If you prefer one design more than another no problem, just print out the cards you like the most.
If you love coloring pages, check out some others we have designed for you (ALL FOR FREE!)
Printable coloring pages for Thanksgiving FREE
We are always adding more, so when you subscribe below you will always be the first to get ALL our new designs.
How to Print These Christmas Coloring Cards
Download the Christmas cards (for free, scroll to the bottom of the page for instructions).
Make sure you change the printer orientation to print portrait, change the paper size to either A4 or US letterhead (whichever your paper size is). I have included downloads for both sizes of paper to make it easier.
These can be printed on normal printing paper, however, card stock would look better of course. We used this card stock (this is US letterhead if you prefer to use A4 I recommend this one), it is of excellent quality and you can use it for lots of different projects.
These Christmas cards can be colored in with whatever you choose, but we used a mix of coloring pencils, paint, and coloring pens.
Once you have completed your beautiful design, you can either write in the card or you can go back to the download where I have included four different inserts. I recommend just printing these out on printer paper and gluing them inside the card.
When you have colored and written your cards you are ready to mail them to friends and family.
Regardless of the paper you use, US letterhead or A4 paper these are the envelopes you will need that will fit the card perfectly.
If you are looking for even more inspiration for your Christmas coloring cards check out Etsy, they have loads of different ones to choose from, including downloads but also delivered.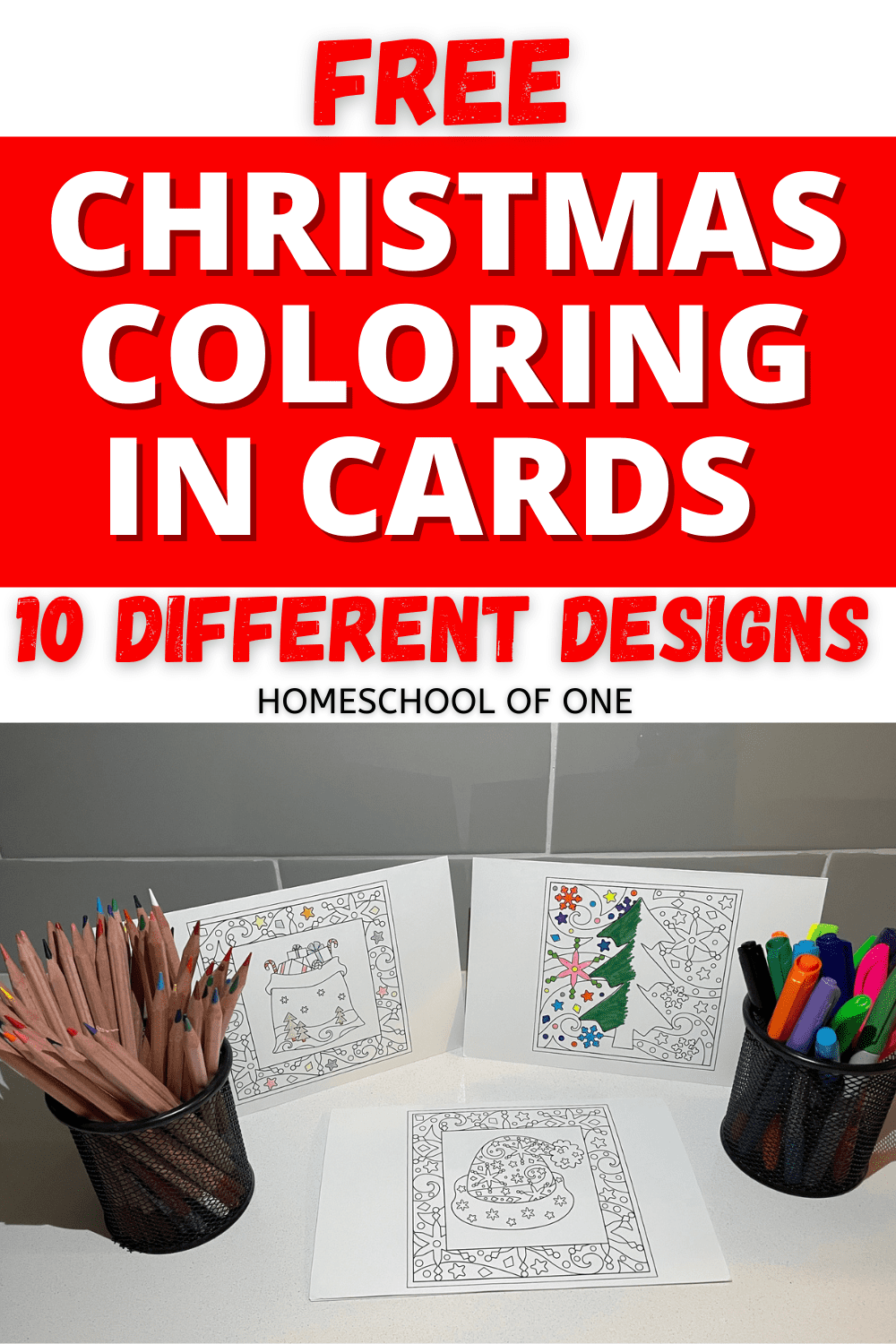 Get Your Free Colour in Christmas Cards
All you need to do to get FREE access to these Christmas coloring cards and ALL of our FREE resources is subscribe below. (It will take about 5 minutes to get the email and then you will have FULL ACCESS)
Last Updated on 24 October 2021 by homeschoolof1