Free Printable Christmas Thank You Cards To Color In
We have always sent Christmas thank you cards, but this year I wanted to make it even more personal. Therefore I have created these FREE printable coloring in Christmas thank you cards that you can make with your children.
These are part of a matching set with the color in Christmas cards.
If we have been able to thank someone in person for their Christmas gift we might not send them a thank you card (although grandparents always receive one). But for those that we don't see that often we will always send a thoughtful note.
The main reason we send them is to be polite of course, however, there is a secondary reason.
Christmas is such an important time of the year to remind your children to be thankful and grateful for the gifts they receive. Sitting down with them and reminding them of all the amazing and thoughtful gifts they have received makes them happy and feel loved.
We normally sit down to write the Christmas thank you cards just after New Year, if we do it much later they generally forget what they have received.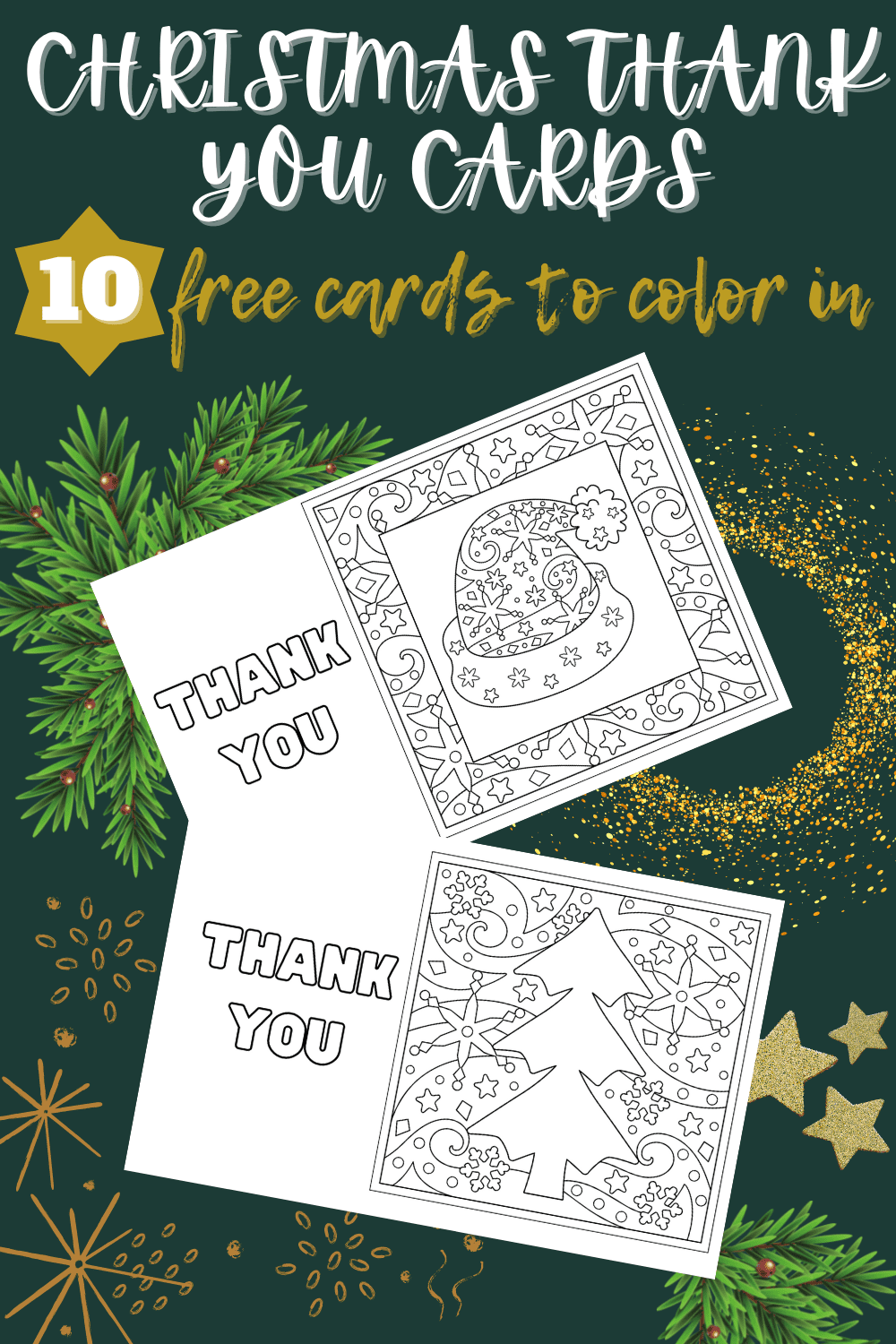 **There may be affiliate links in this post. If you make a purchase (after clicking one of my affiliate links) I'll earn some coffee money, which I promise to drink while supporting your journey. You do not pay a higher price. You can read my full disclosure at the bottom of the page.**
The Christmas Thank You Card Designs
These print out on letterhead paper with 2 on each sheet, so there are only 5 pages to download.
Santa Hat
Christmas bauble
Christmas stocking
Candle
Winter Hat
Reindeer
Christmas tree
Santas present sack
Christmas stocking 2
Christmas bauble 2
How to Print These Christmas Thank You Cards
Download the Christmas thank you cards (for free, scroll to the bottom of the page for instructions).
Make sure you change the printer orientation to print portrait, change the paper size to either A4 or US letterhead (whichever your paper size is), click on the shrink to fit button, and they will print out perfectly.
These can be printed on normal printing paper, however, card stock would look better of course. We used this cardstock (this is the one we use and love), it is of excellent quality and you can use it for lots of different projects.
There will be two designs per sheet and you will need a paper trimmer to cut them in half, or a pair of scissors if you have a very steady hand!
These Christmas thank you cards can be colored in with whatever you choose, but we used a mix of coloring pencils, paint, and coloring pens.
The back of the cards has been left completely blank for your child to write their letter of thanks on. If you never know what to write I have added our favorite messages below.
When you have colored and written your cards you are ready to mail them to friends and family.
Regardless of the paper you use, US letterhead or A4 paper these are the envelopes you will need that will fit the card perfectly. This is the same envelope used for the Christmas coloring cards too.
If you would prefer to just buy the Thank You cards check out Etsy as they of course have loads of lovely designs.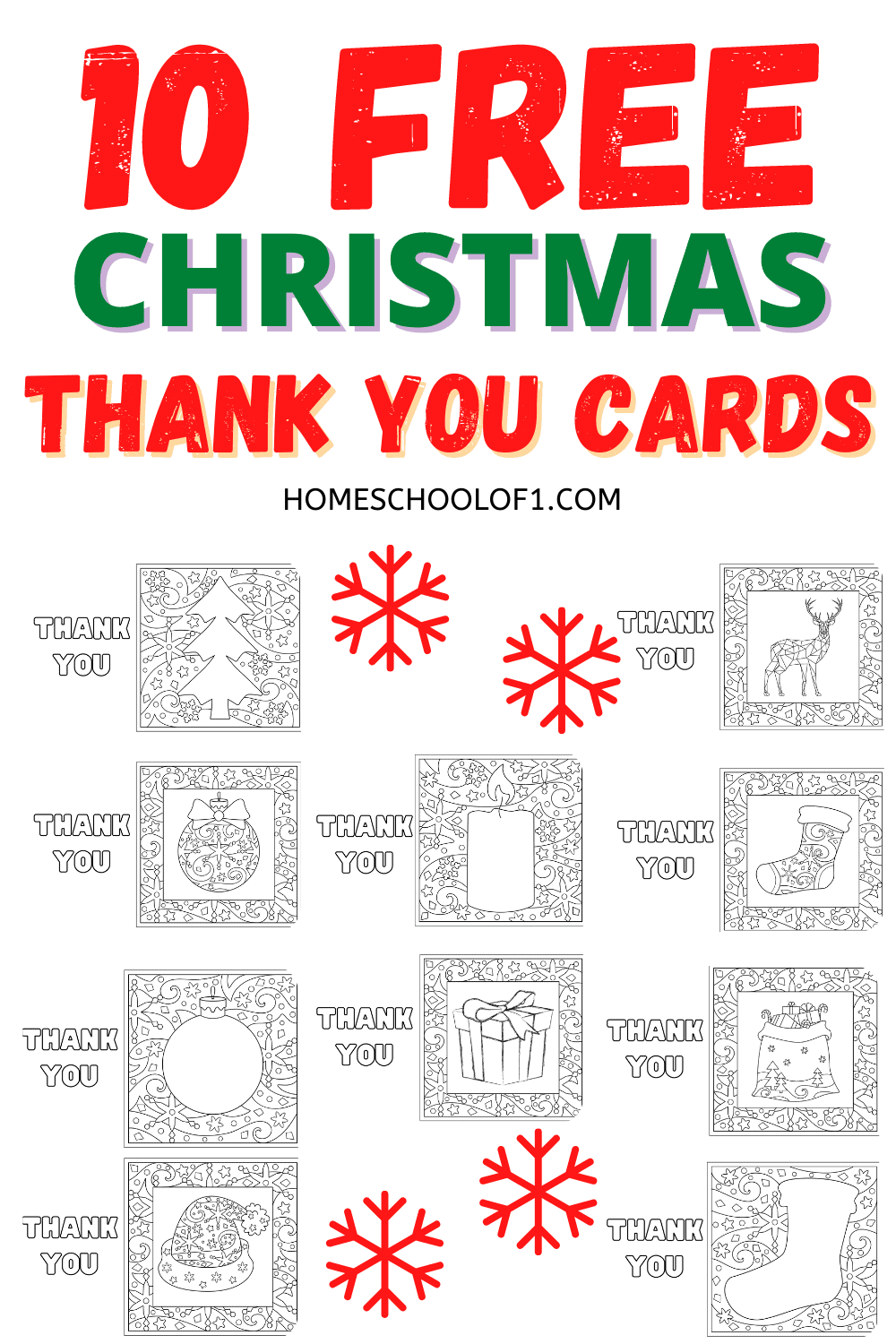 Christmas Gift Thank You Message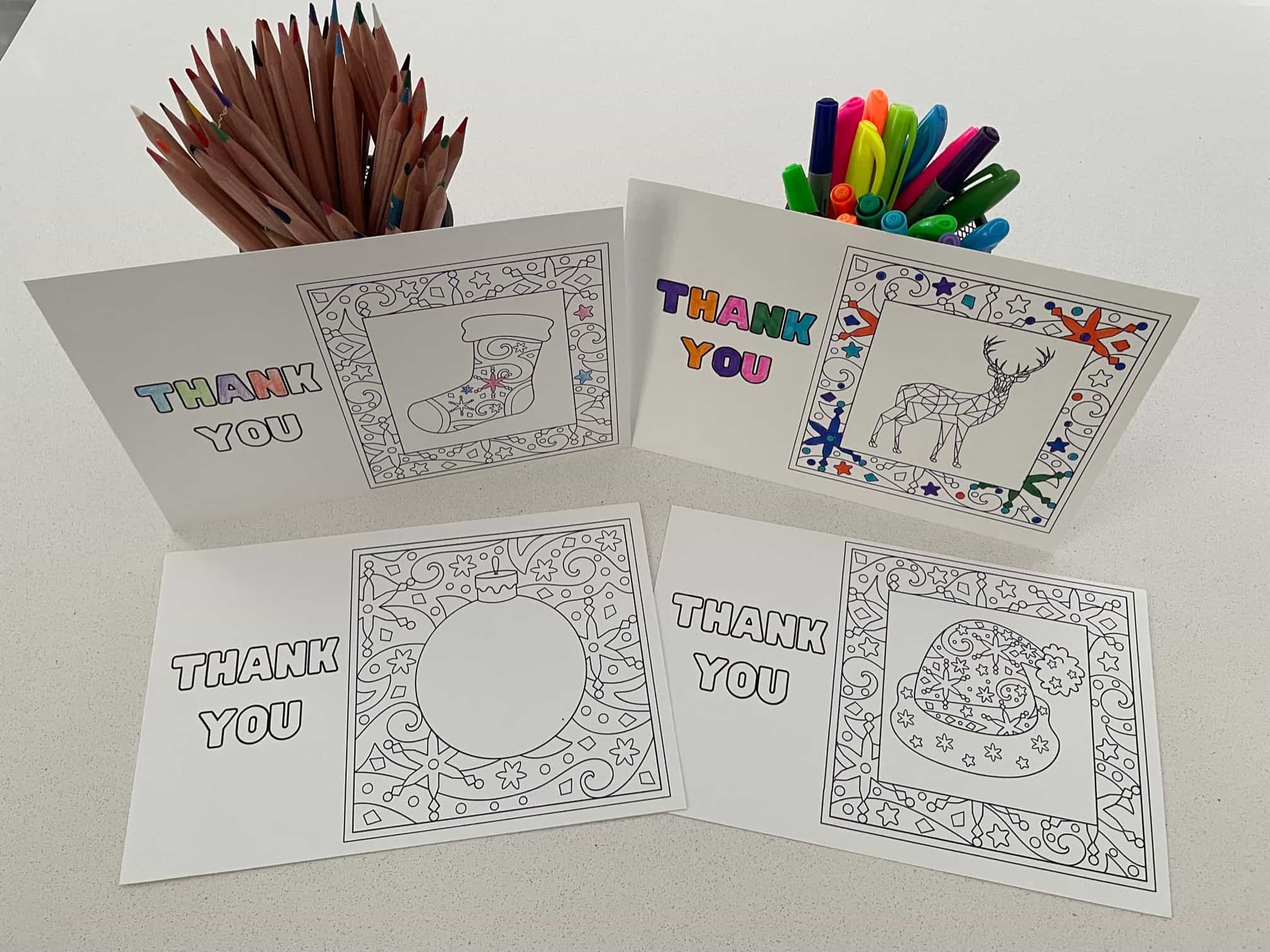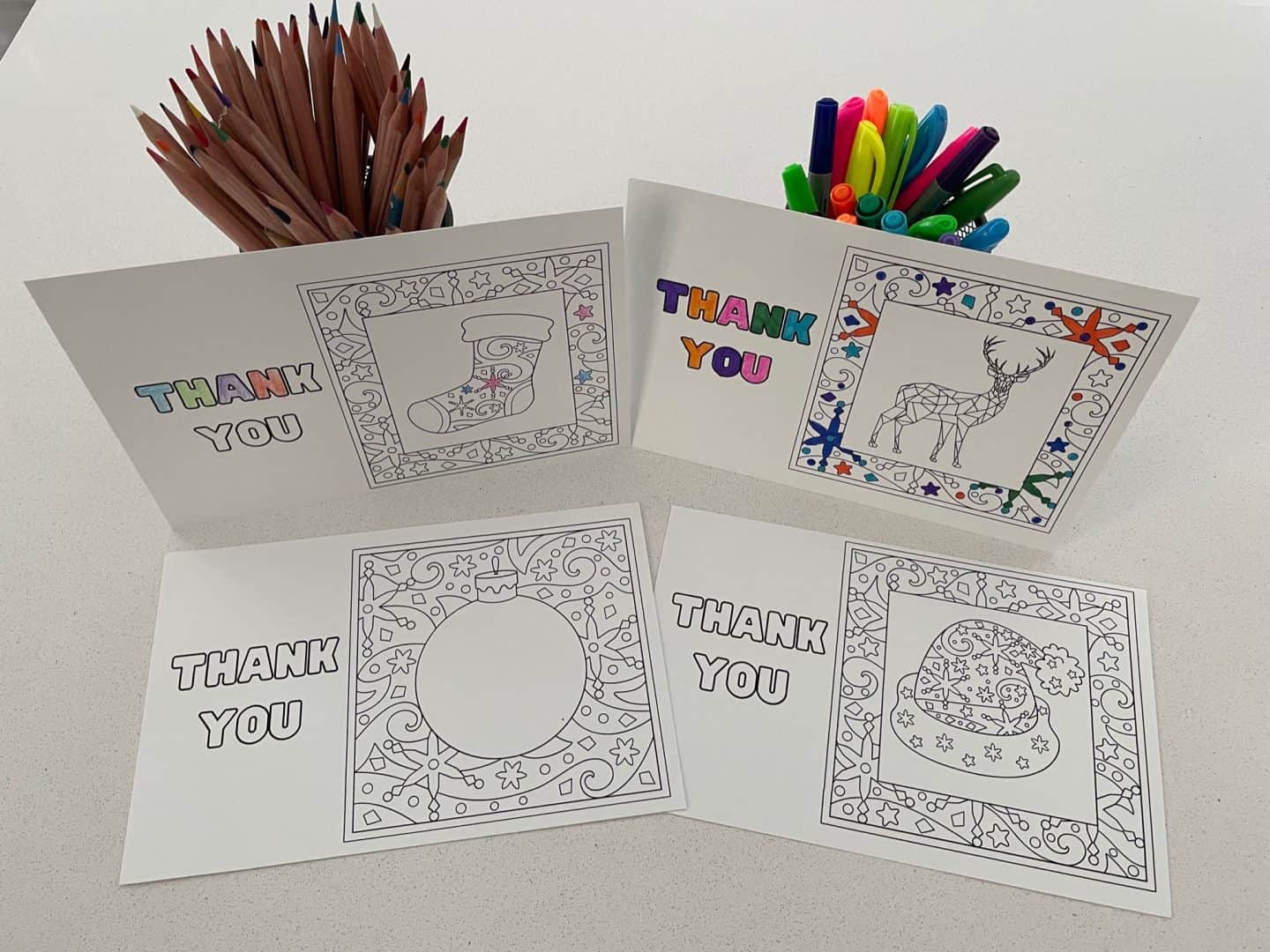 If you are struggling to know what to write on the back of these cards, these are our favorite starters:
Thank you so much for the Christmas gift. It's absolutely perfect!
What a great gift. I love it! Thank you so much!
What a perfect gift! You're so thoughtful!
You couldn't have given me a more perfect Christmas gift, or one with more meaning. Thank you!
Can't thank you enough for such a wonderful gift. I hope you know how much I appreciate it.
Thank you for the gift. I'm really grateful for you and for your thoughtfulness.
Showing thanks is so important at Christmas time, but if you are looking for even more gratitude journal prompts to work on with your kids (or even for yourself) I have listed over 40 in my previous post. Perfect all year round.
Download Your Free Christmas Thank You Cards
Make sure you choose the correct paper size and then click on the shrink to fit button. With all of our printables, they work better when printed on cardstock (this is the one we use and love.)
Last Updated on 19 April 2022 by homeschoolof1