25 Exciting Advent Activities for Teens
Don't leave the older kids out this December and get them to have fun with these advent activities for teens.
Christmas activities for kids shouldn't be just for the younger children.
Whether your teenagers still hold on to the magic of Christmas or have outgrown some beliefs, there's no reason they can't fully enjoy the advent season.
These creative and age-appropriate advent calendar ideas and activities are designed to excite and engage your teenage kids throughout December, creating lasting memories and bringing your family closer together.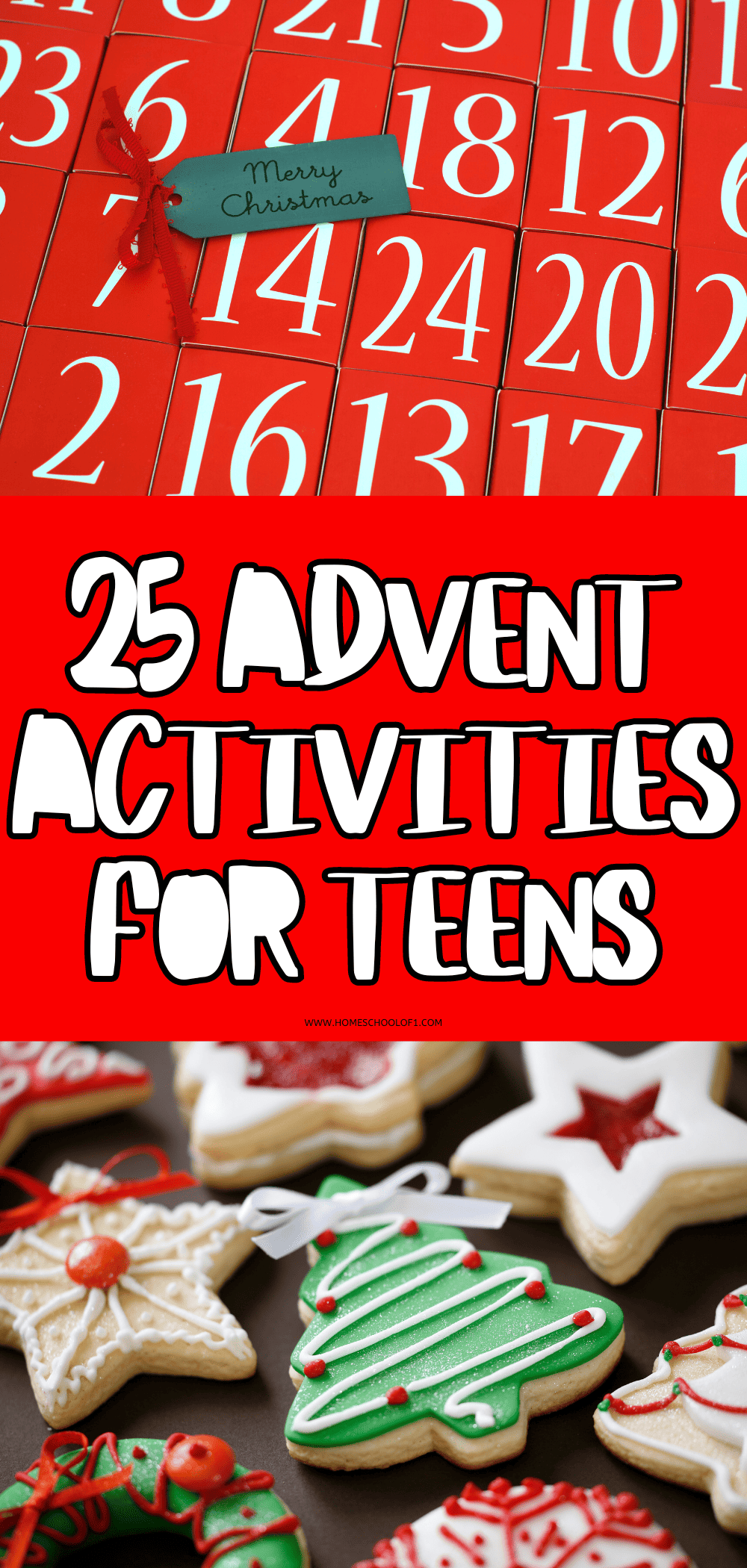 **There may be affiliate links in this post. You can read my full disclosure at the bottom of the page.**
Advent calendar ideas for teenagers
Discover creative and age appropriate advent calendar ideas that will excite and engage your teenage kids during the Christmas season.
Finding the best advent calendar for teen boys can be a challenge, but we've got you covered with a curated list of cool and appealing options. Explore calendars filled with gadgets, fishing, snacks, and other items that will surely delight your young men.
Teenage girls deserve advent calendars that match their unique tastes and interests. Uncover a range of the best advent calendar for teen girls featuring beauty products, jewelry, stationery, and more, designed to bring joy to your teenage daughters throughout December.
Embrace the spirit of togetherness with family advent calendars that cater to all ages. These calendars include activities, treats, and surprises for every family member to enjoy.
Create lasting memories and traditions with these thoughtful advent calendar ideas suitable for the whole family.
What about treating them to a movie advent calendar printable?
Advent activities for teenagers
Get your teens having fun this holiday season with these great advent activities.
Have a hot chocolate taste test with various toppings
The Hot Chocolate Extravaganza! My son invites friends over for a hot cocoa taste test. We're talking whipped cream, marshmallows, flavored syrups – it's a winter wonderland in a cup.
Why not use our free snowman soup printable and they can make some for the whole family?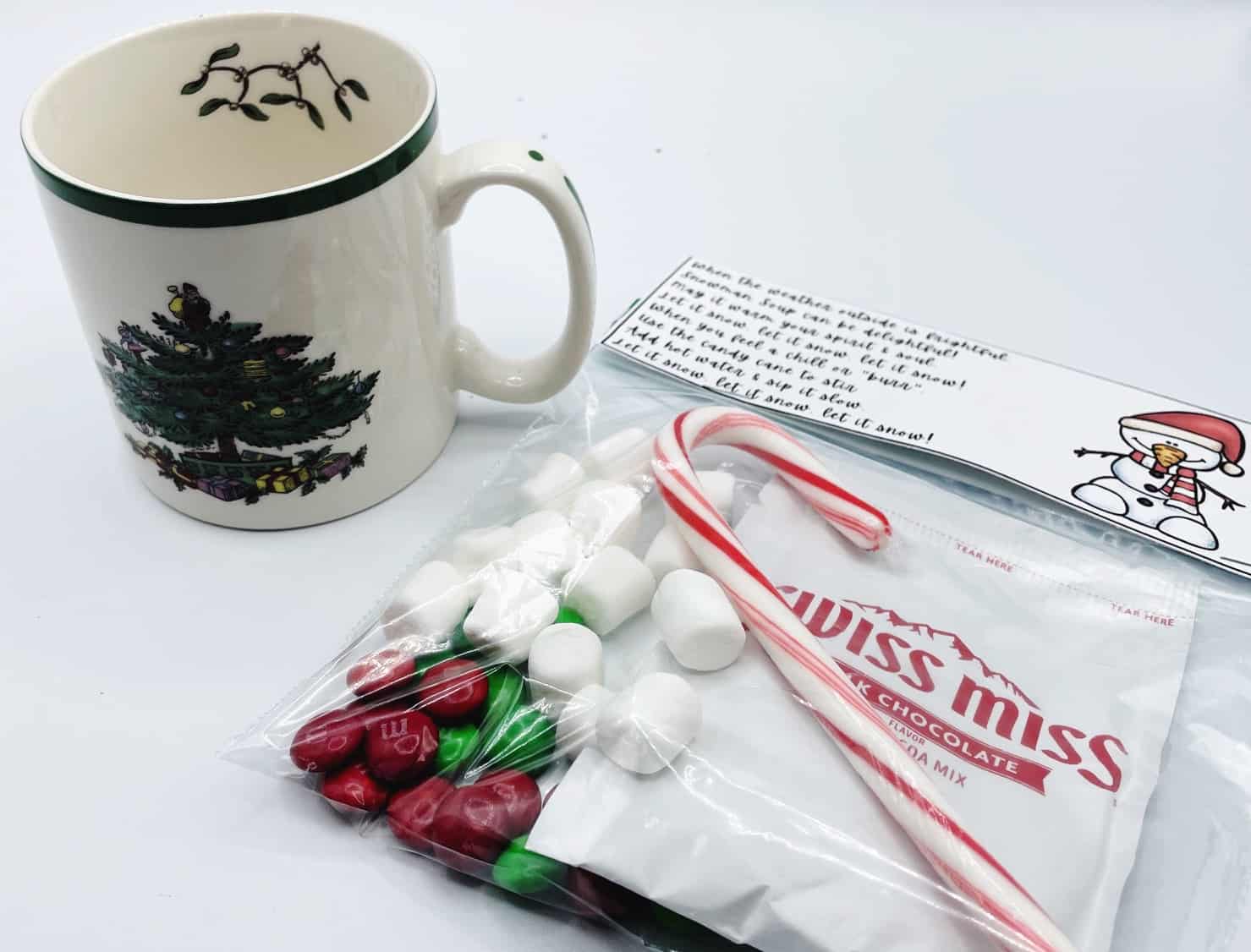 Decorate the Christmas tree
Nope, he doesn't believe in Santa anymore, but that doesn't stop him from loving the tree-trimming tradition. We unpack our box of ornaments, and it's like opening a treasure chest of memories.
Bake and decorate Christmas cookies
Get the teenagers to bake and decorate Christmas cookies themselves.
We love this Easy Christmas Cookie Cookbook.
Write heartfelt letters to family members and friends
Now, this one's all about spreading love. And especially for boys is no easy task! But this has been something we have done since he was little.
Create a holiday themed playlist
Every year, my son goes full DJ mode for Christmas. He puts together this super cool holiday playlist with all his favorite tunes. From classic carols to funky modern hits, it's like a musical Christmas party on his device.
Watch a classic holiday movie
Who needs to believe in Santa to enjoy a cozy movie night? Not us! My favorite is Christmas with the Kranks, and my son's favorite classic has to be Home Alone I and II. We watched the newest one last year, and instantly regretted it! So if you haven't watched it, don't!
Volunteer at a local shelter or food bank
Volunteering at a local shelter or food bank is our way of spreading love during the holidays. It's not about Santa; it's about making a real difference and helping those who need it most.
Make DIY holiday greeting cards
Arts and crafts time! A couple of years ago we created some free Christmas coloring cards and these are perfect for teenagers.
Build a gingerbread house
Gingerbread house time! We're not just building tasty homes; we're constructing sweet memories. It's the kind of messy fun we love during the holidays.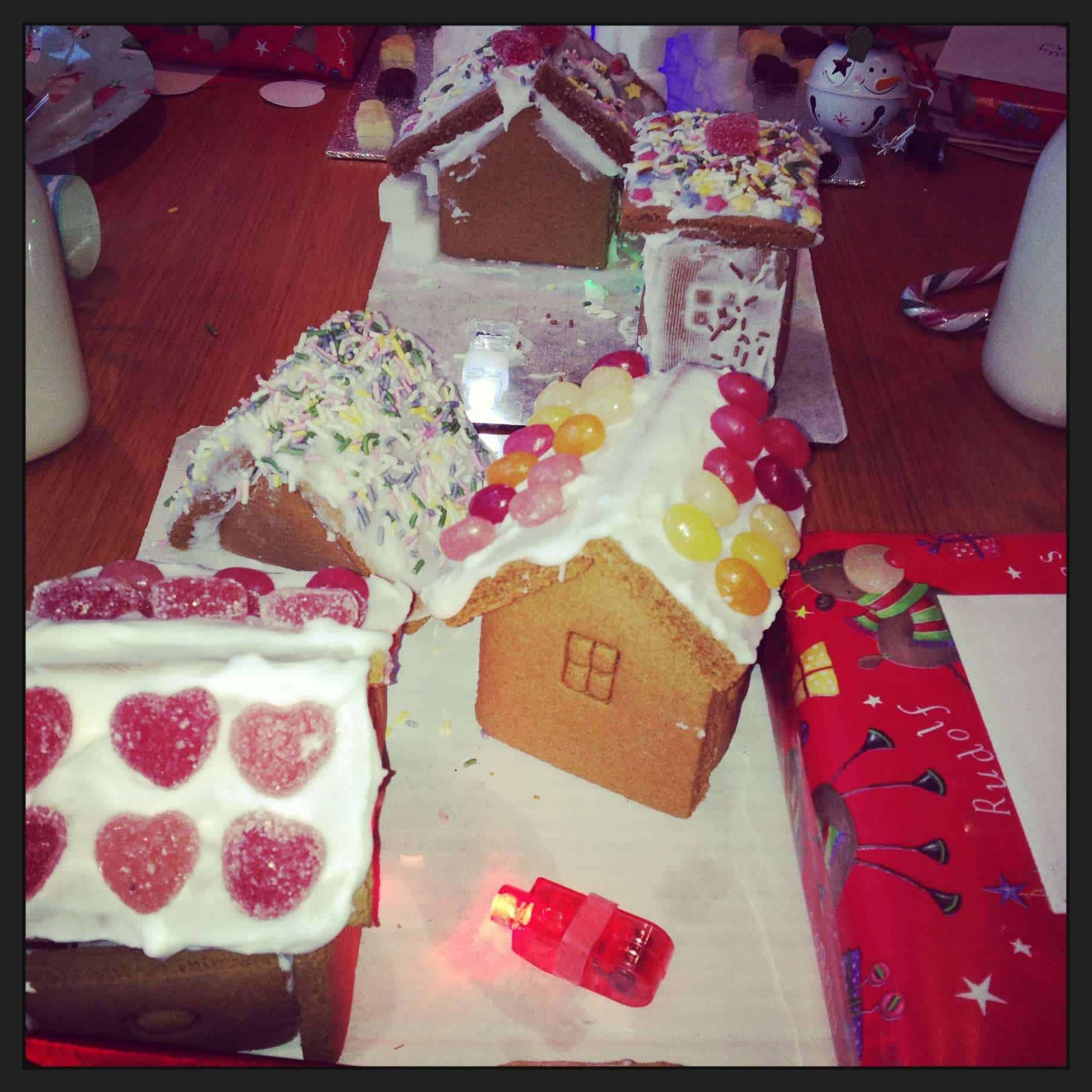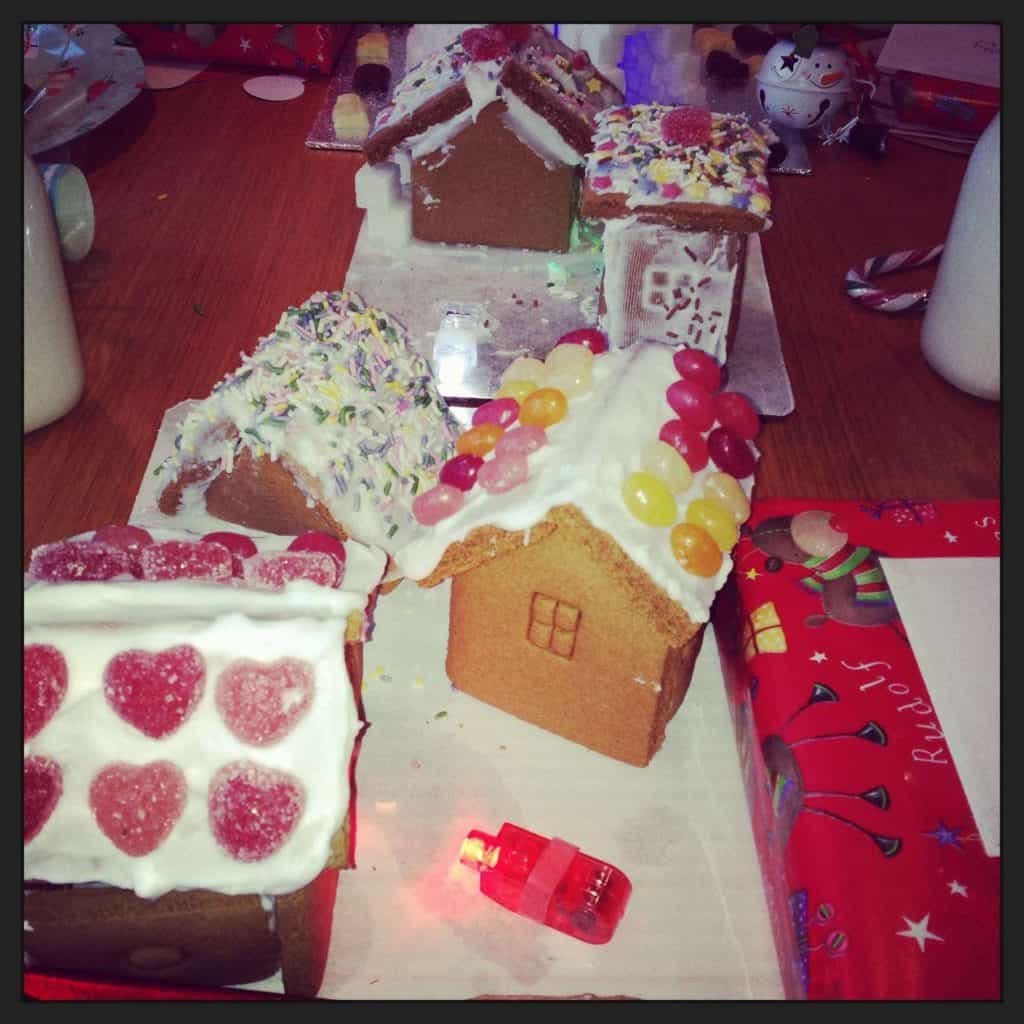 Take a winter hike or nature walk
Ready for an adventure? Grab your warmest gear and embark on a winter hike or nature walk. We'll be out there exploring, capturing some stunning photos, and maybe even making a snow angel or two!
Go ice skating at a local rink
Lacing up our skates, we're off to the local ice rink. My son's got moves that could rival Santa's sleigh, me on the other hand are more like Bambi!
Host a game night with holiday themed board games
It's game on with a twist! Game night isn't complete without Christmas board games.
Have fun with a Christmas photo scavenger hunt too!
Create a winter themed craft or DIY project
We're talking DIY snow globes, custom ornaments, and maybe even crafting our own snowflakes.
Attend a local holiday concert or play
Get out and about and have fun at a local holiday concert. We live in the same village as Vanilla Ice (do you remember him…. Ice Ice Baby!) and every year he hosts a free Christmas concert.
Have a look at local Facebook groups and see if you have anything fun going on locally.
Organize a Secret Santa gift exchange with friends
Time for the ultimate gift-giving adventure! My son and his friends get creative as they organize a Secret Santa gift exchange.
They stick to a $10 limit and go to the mall and get the gift.
Visit a holiday market or craft fair
Exploring a bustling holiday market or craft fair is a fantastic way to immerse in the festive spirit, shop for unique gifts, and savor seasonal treats.
Have a holiday themed photoshoot with friends
Strike a pose! My son and his friends transform into amateur photographers as they have a holiday-themed photoshoot. Santa hats, reindeer antlers, and festive sweaters galore.
Make a DIY advent wreath or centerpiece
Time to get crafty again! My son and I create our Christmas centerpiece every year. We gather materials like pinecones, ribbons, and ornaments.
Read a Christmas book
My son reads a lot year round, but over Christmas, he starts a new book on December 1st and reads it before Christmas Eve. Some of his favorites are:
Make homemade eggnog
Who knew eggnog could be such a blast to make? My son takes the lead in whipping up a batch of homemade eggnog. He experiments with flavors and spices, making it uniquely his.
Host a holiday themed trivia night
Trivia night gets a festive makeover! My son takes charge of hosting a holiday-themed trivia night. Questions about holiday traditions, famous Christmas movies, and classic carols are on the menu.
Have a pajama day and watch holiday specials all day
The ultimate day of coziness! We declare a pajama day and lounge around while watching holiday specials all day long.
Plan and prepare a special family dinner
Time to put on their chef hats! Encourage the kids to create a special family dinner from scratch. Write the shopping list, go to the store, prepare, cook, and clean. Honestly, it is my favorite day of the year!
Write down your New Year's resolutions and goals
We sit down as a family and share our New Year's resolutions and goals. Download our free New Year's resolution printable so the kids can keep track easily.
Create a time capsule to open next year
We create a time capsule filled with mementos, letters, and trinkets that capture the essence of this year. It's like capturing a moment in time, and we can't wait to open it next year and reminisce.
Download our free time capsule questions that'll help.
Last Updated on 6 November 2023 by homeschoolof1