Free Printable Thanksgiving Coloring Pages (updated 2023)
Dive into the world of Thanksgiving with our free printable Thanksgiving coloring pages.
Experience a creative family activity with these five sheets, combining coloring and a heartwarming Thanksgiving tale where animal friends gather for a special feast, teaching gratitude and cultural understanding.
These Thanksgiving activities for kids are a great way to get creative while having fun reading.
As a side note – as it is nearly Thanksgiving make sure you keep checking our homeschool Black Friday deals post. This will be updated as soon as we spot any new deals!
**There may be affiliate links in this post. You can read my full disclosure at the bottom of the page.**
Coloring Sheets for Thanksgiving
This Thanksgiving coloring storybook is free to print but is for personal use only. Scroll to the bottom of the post and add your email address to get the pdf file.
These 5 Thanksgiving coloring sheets are perfect for the whole family. Young and old can enjoy this Thanksgiving printable story.
Our printable Thanksgiving story is a great way for kids to learn about gratitude and friendship. While being creative and coloring the story.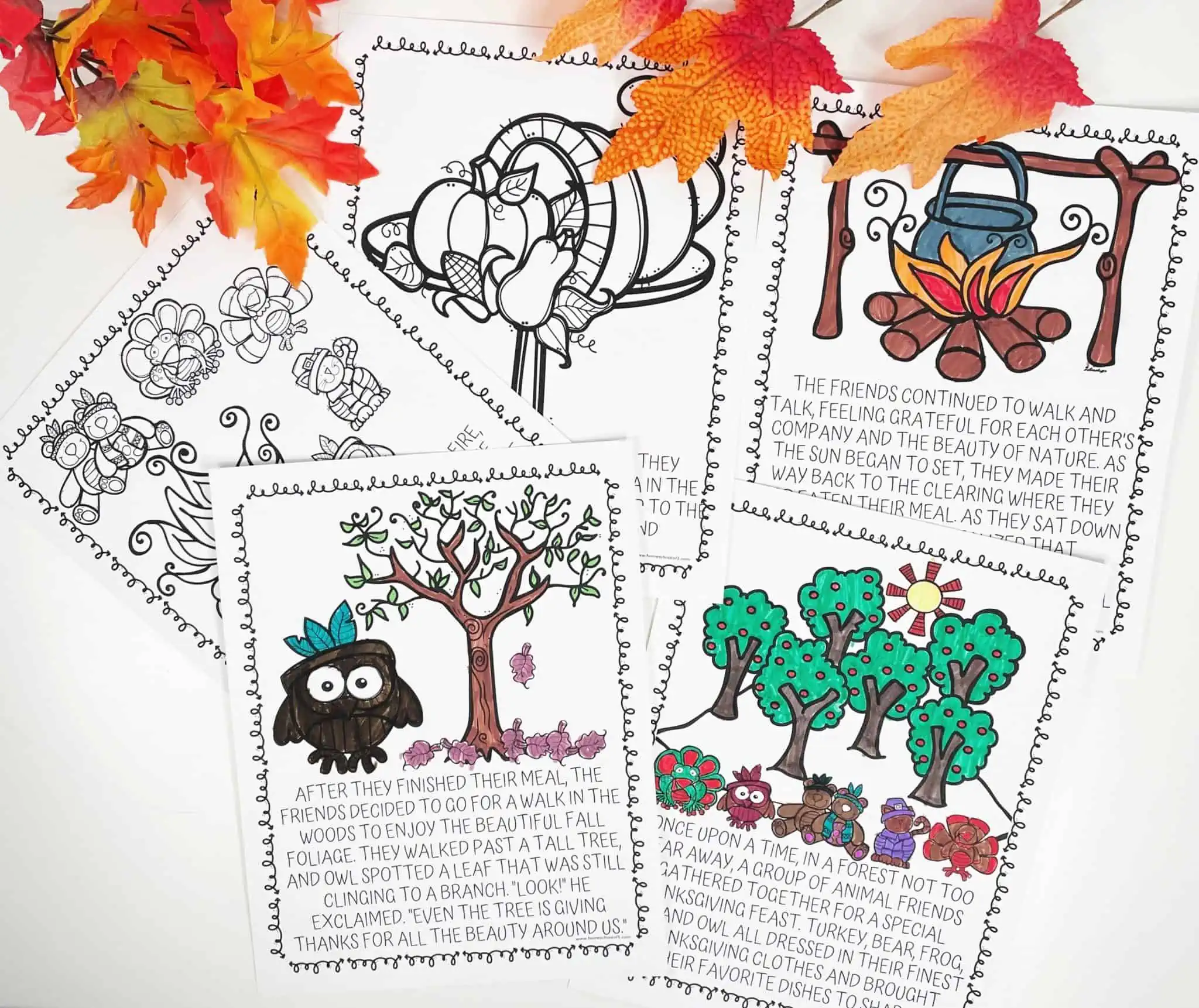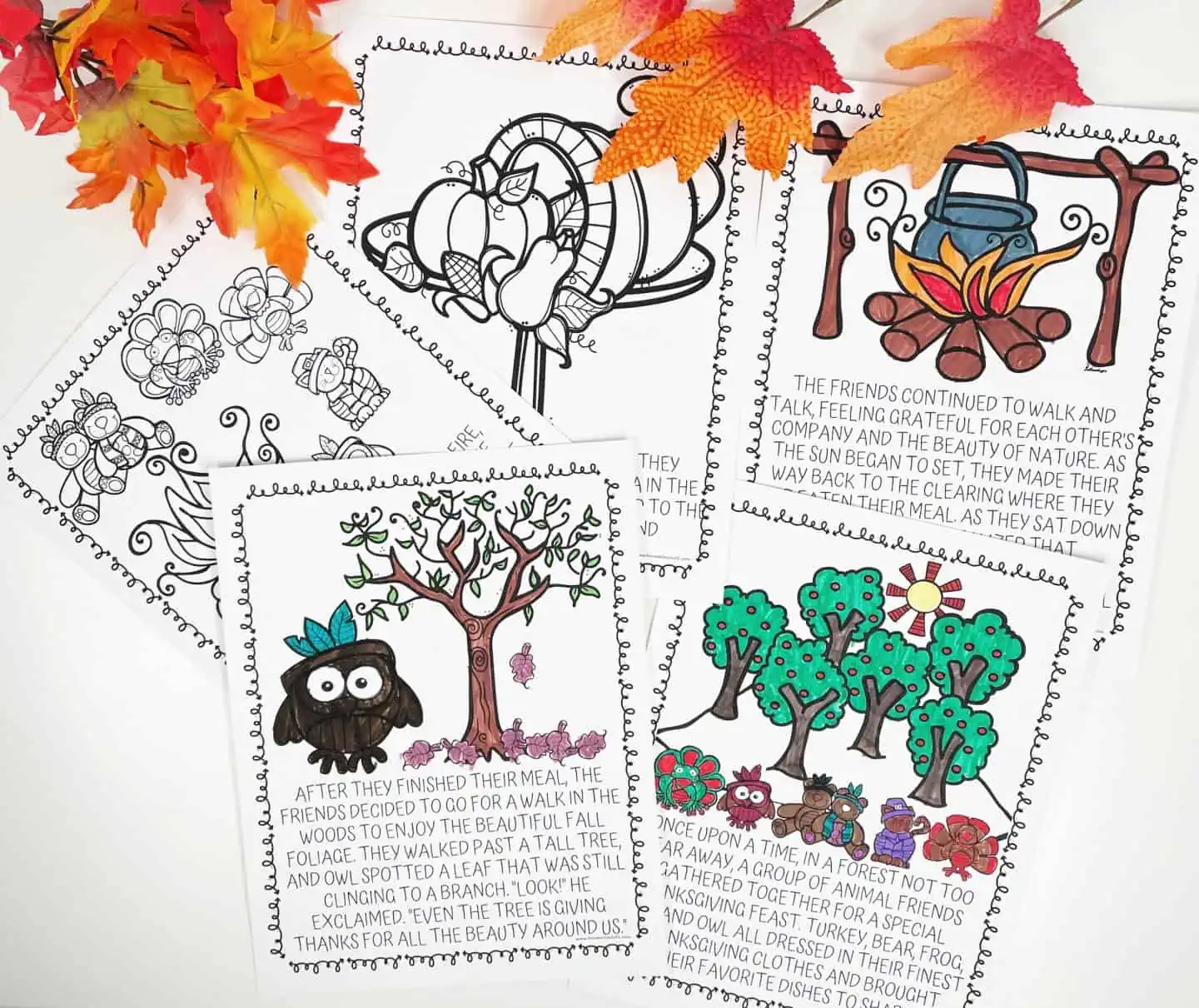 Turkey Trouble
Thanksgiving on Thursday (Magic Tree House Book 27)
There Was an Old Lady Who Swallowed a Turkey!
How to Catch a Turkey
Gobble Gobble Mad Libs: World's Greatest Word Game
Balloons over Broadway: The True Story of the Puppeteer of Macy's Parade (Bank Street College of Education Flora Stieglitz Straus Award (Awards))
Printable Thanksgiving Story
Our free printable Thanksgiving story: Thanksgiving in the Forest: A Gathering of Friends. Tells the tale of a group of animal friends who come together for a special Thanksgiving feast in the woods.
The characters include Turkey, Bear, Cat, and Owl, who all dress up in their finest Thanksgiving clothes and bring their favorite dishes to share.
The bears are wearing Indian attire, and the cat is wearing a pilgrim hat, in celebration of the original feast. With the pilgrims and the people of the Wampanoag tribe.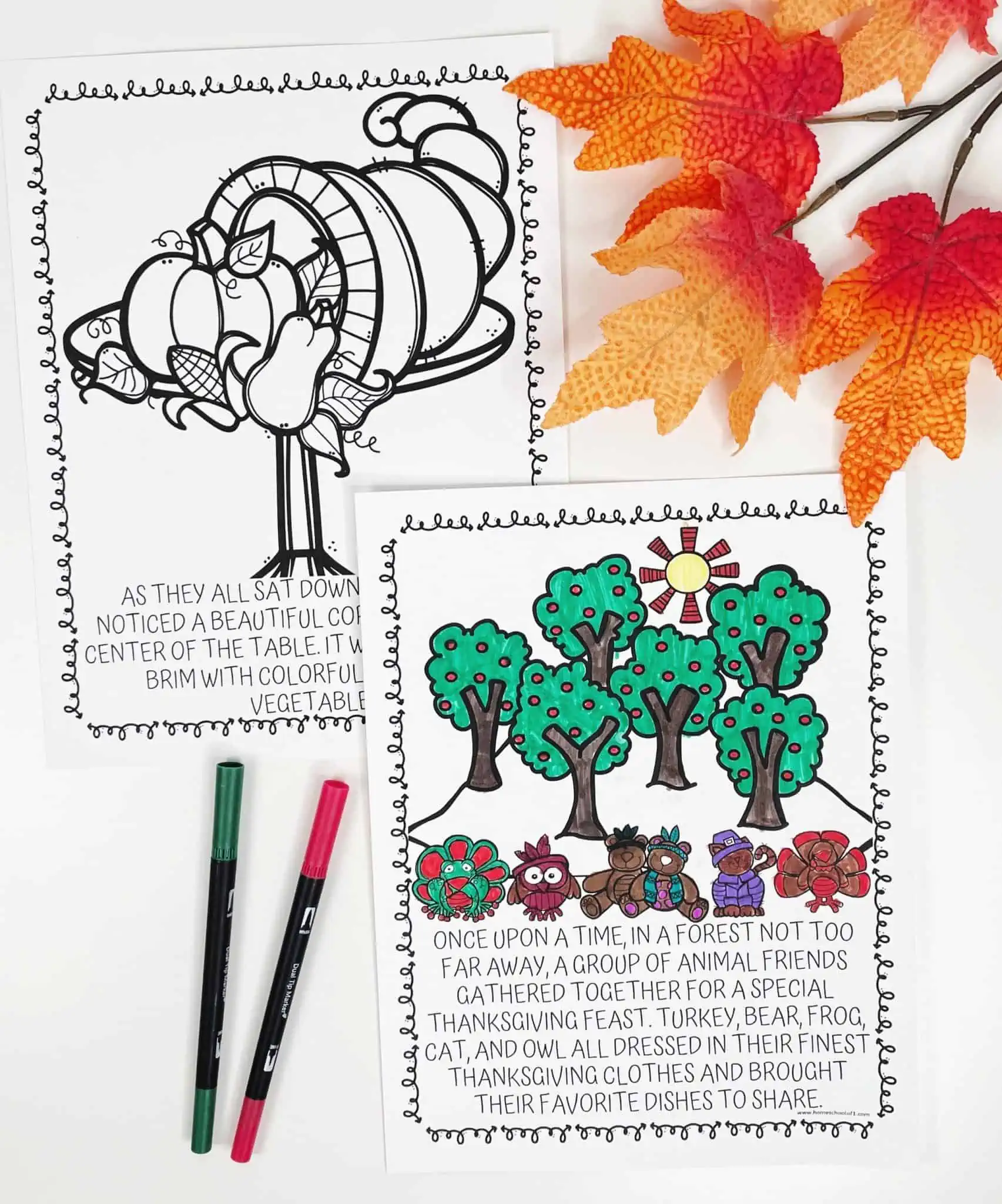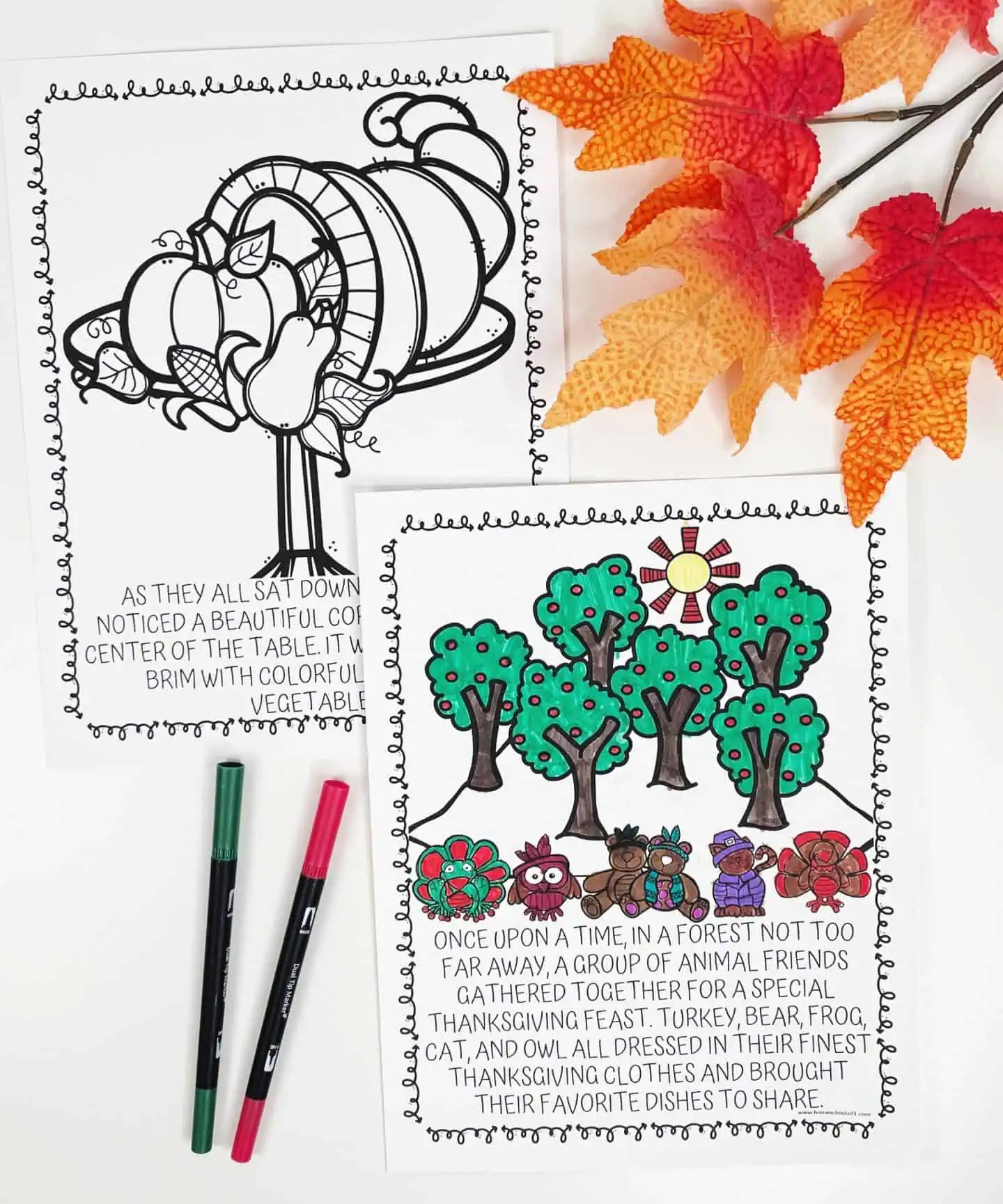 After the meal, the friends take a walk in the woods. Where they admire the fall foliage and give thanks for the beauty around them.
As they return to the clearing where they ate. They realize that Thanksgiving is not just about the food, but about being grateful for all the blessings in their lives.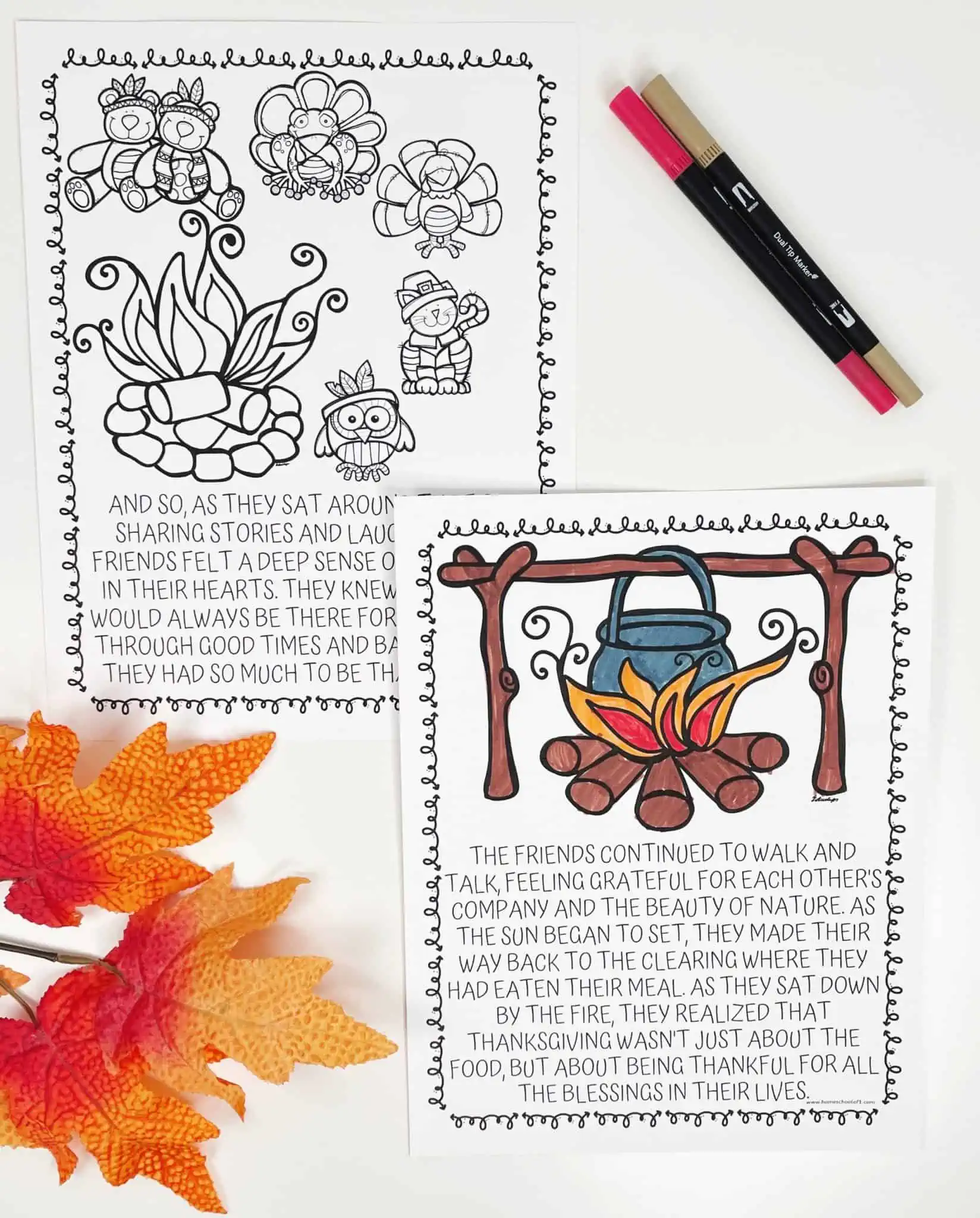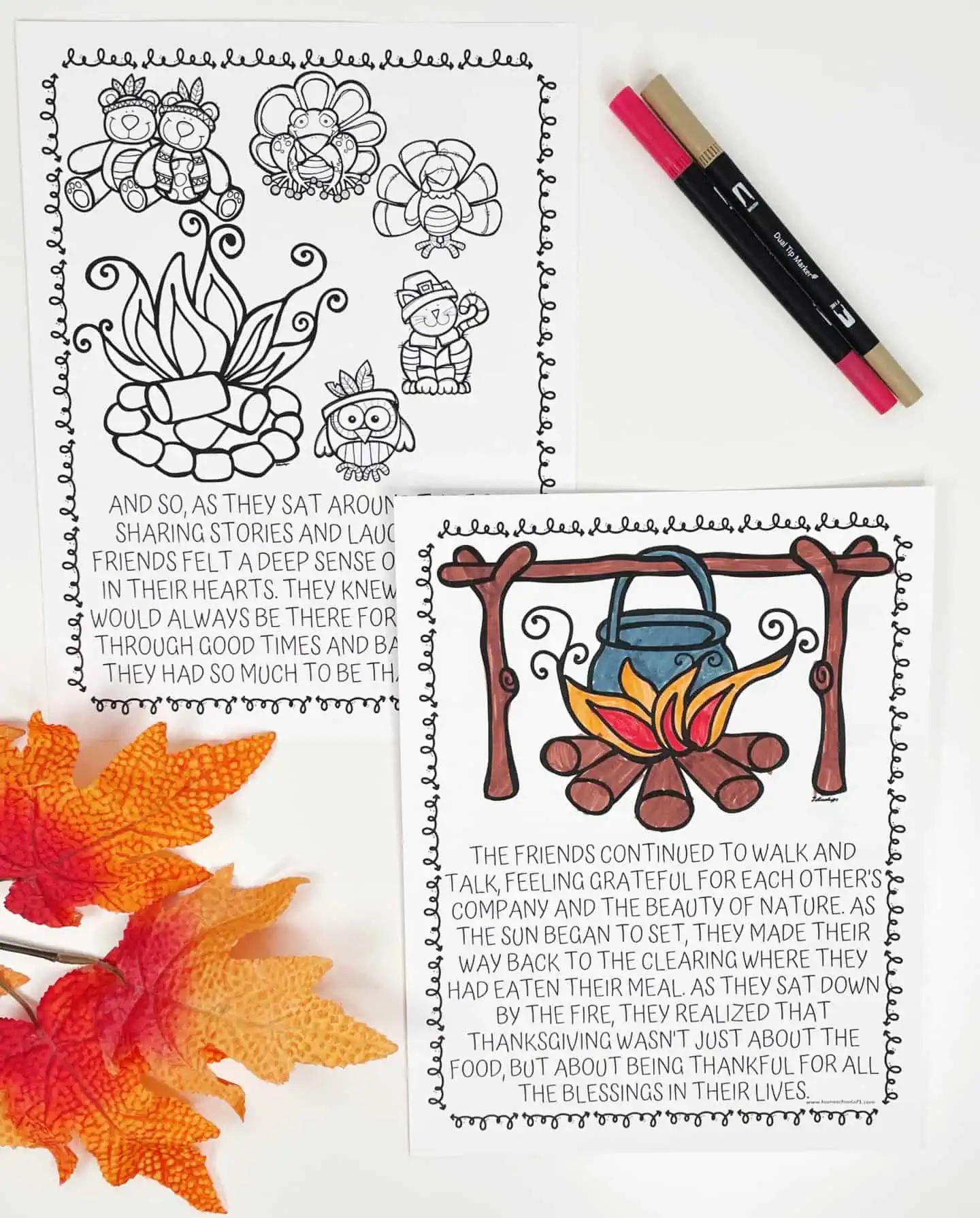 They spend the rest of the evening by the fire, sharing stories and laughter and feeling a deep sense of gratitude in their hearts.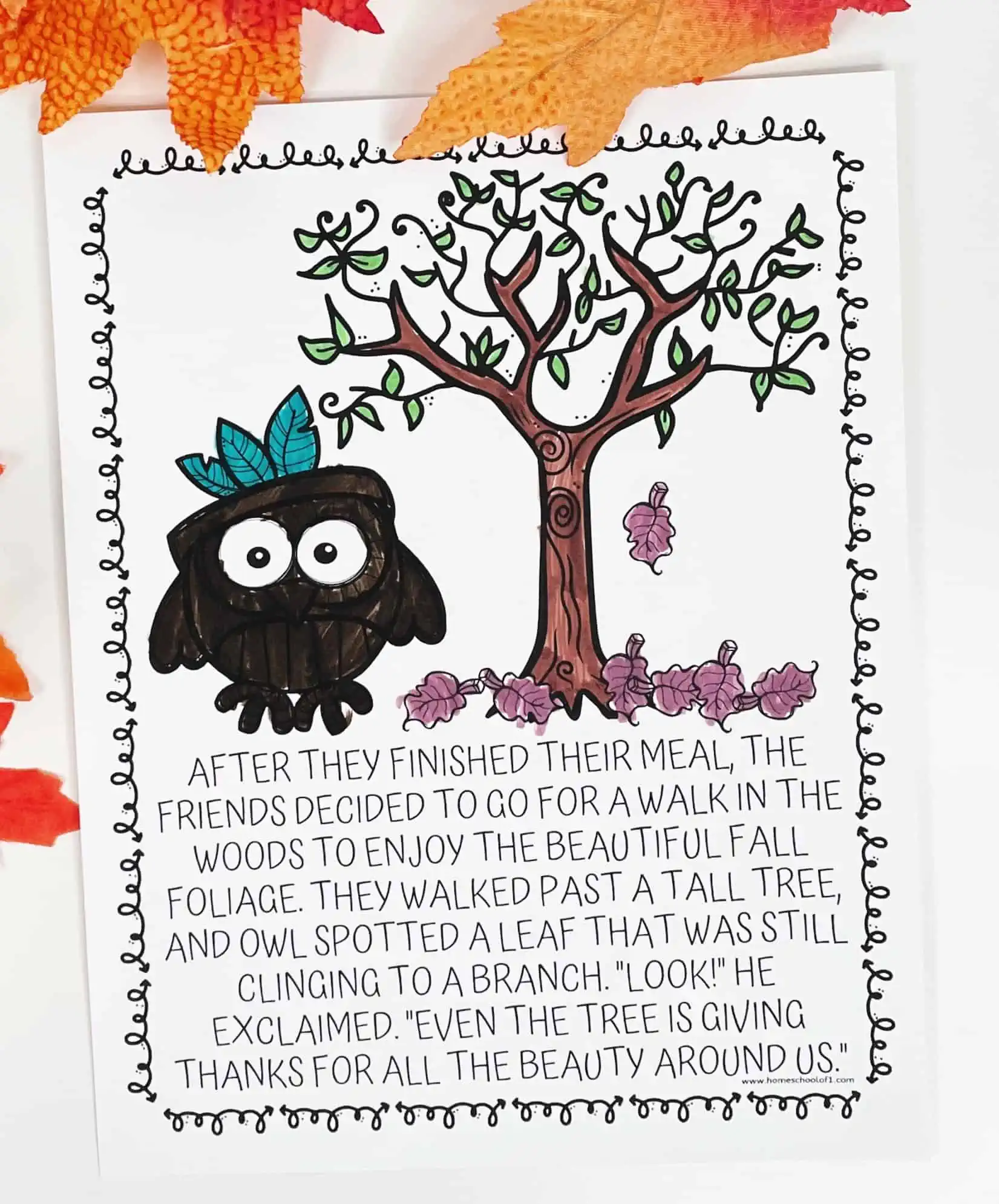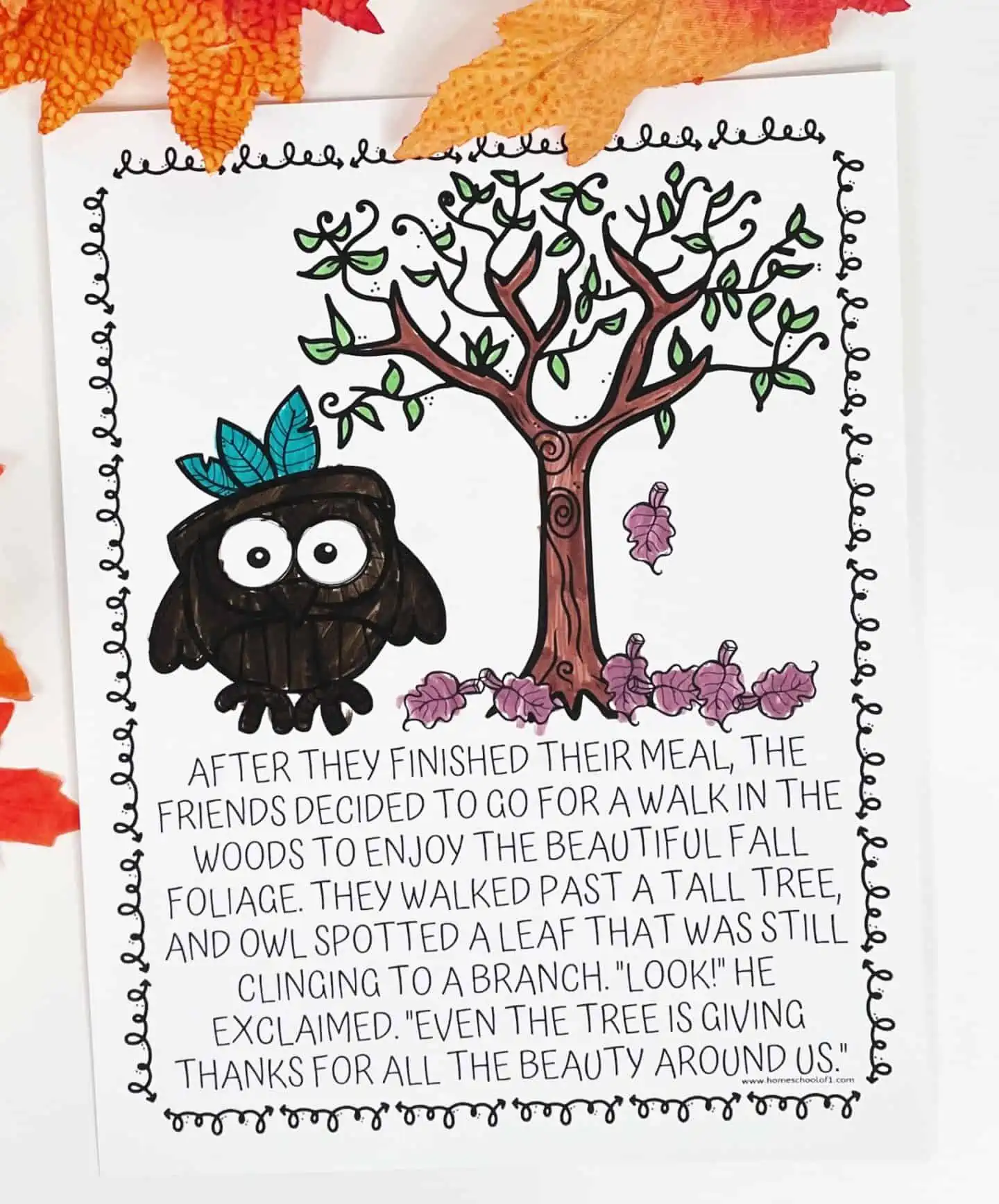 What does the Thanksgiving story teach kids?
The Thanksgiving story teaches kids several important lessons that are often centered around themes of gratitude, cooperation, understanding, and empathy. Here are some key lessons that children can learn from the Thanksgiving story:
The central theme of Thanksgiving is gratitude for the blessings and abundance in our lives. The story of the Pilgrims and Native Americans coming together to share a feast after a successful harvest teaches children the value of being thankful for what they have, whether it's food, shelter, family, or friendship.
It provides an opportunity to introduce children to different cultures and the importance of understanding and respecting one another. It highlights the cooperation between the Pilgrims and the Wampanoag tribe, showcasing the significance of harmony among diverse groups of people.
This First Thanksgiving Day: A Counting Story
How Many Days to America?: A Thanksgiving Story
The Story of the Pilgrims (Pictureback(R))
Squanto and the Miracle of Thanksgiving: A Harvest Story from Colonial America of How One Native American's Friendship Saved the Pilgrims
The Thanksgiving Story
The Pilgrims' First Thanksgiving
Sharing the Bread: An Old-Fashioned Thanksgiving Story
The Story of Thanksgiving
Children can learn that when people collaborate and contribute, everyone benefits and no one goes without.
The act of sharing a feast reflects the generosity and compassion that can arise from a sense of abundance. Children can learn that giving to others, whether it's a physical gift or one's time and kindness, can create a sense of joy and connection.
The Thanksgiving story introduces children to a historical event that has shaped American culture.
Thanksgiving Activity Worksheets
These are the following Thanksgiving activities we will be doing if you fancy joining us:
Express your creativity with our free Thanksgiving bookmarks to color.
For the younger ones, we have delightful free Thanksgiving color by number worksheets.
Immerse kids of all ages in the spirit of the season with engaging Thanksgiving read alouds.
Family fun awaits with our Thanksgiving scavenger hunt. Discover the adventure with 12 free, rhyming, printable clues.
Explore Thanksgiving homeschool activities that bring learning and festivity together.
Challenge your wits with our Thanksgiving scattergories free printable game.
Encourage kids to express gratitude by personalizing and coloring our free printable Thanksgiving cards to color.
Transform your dining table with a Turkey tablecloth or a captivating giant poster.
Add flair to your dining experience with Thanksgiving placemats for kids. Each pack contains 12 charming turkey placemats.
Enjoy some laughter with Gobble Gobble Mad Libs, a Thanksgiving themed twist on a beloved word game.
Dive into the festive spirit with this fun Thanksgiving activity book for kids.
Download the free Thanksgiving printable coloring pages
Make sure you choose the correct paper size and click on the shrink to fit button. All of our free printables for kids work better when printed on cardstock (this is the one we use and love.)
Last Updated on 24 September 2023 by homeschoolof1