37 Roald Dahl Day Activities & Free Lesson Plans
September 13th is just around the corner and I can't wait to share with you some splendiferous Roald Dahl Day activities for you to enjoy with the kids.
These fun holiday activities for kids are a great way to celebrate all things Roald Dahl.
Roald Dahl got his own "Day" in 2006 and it is celebrated every year on his birthday, September 13th.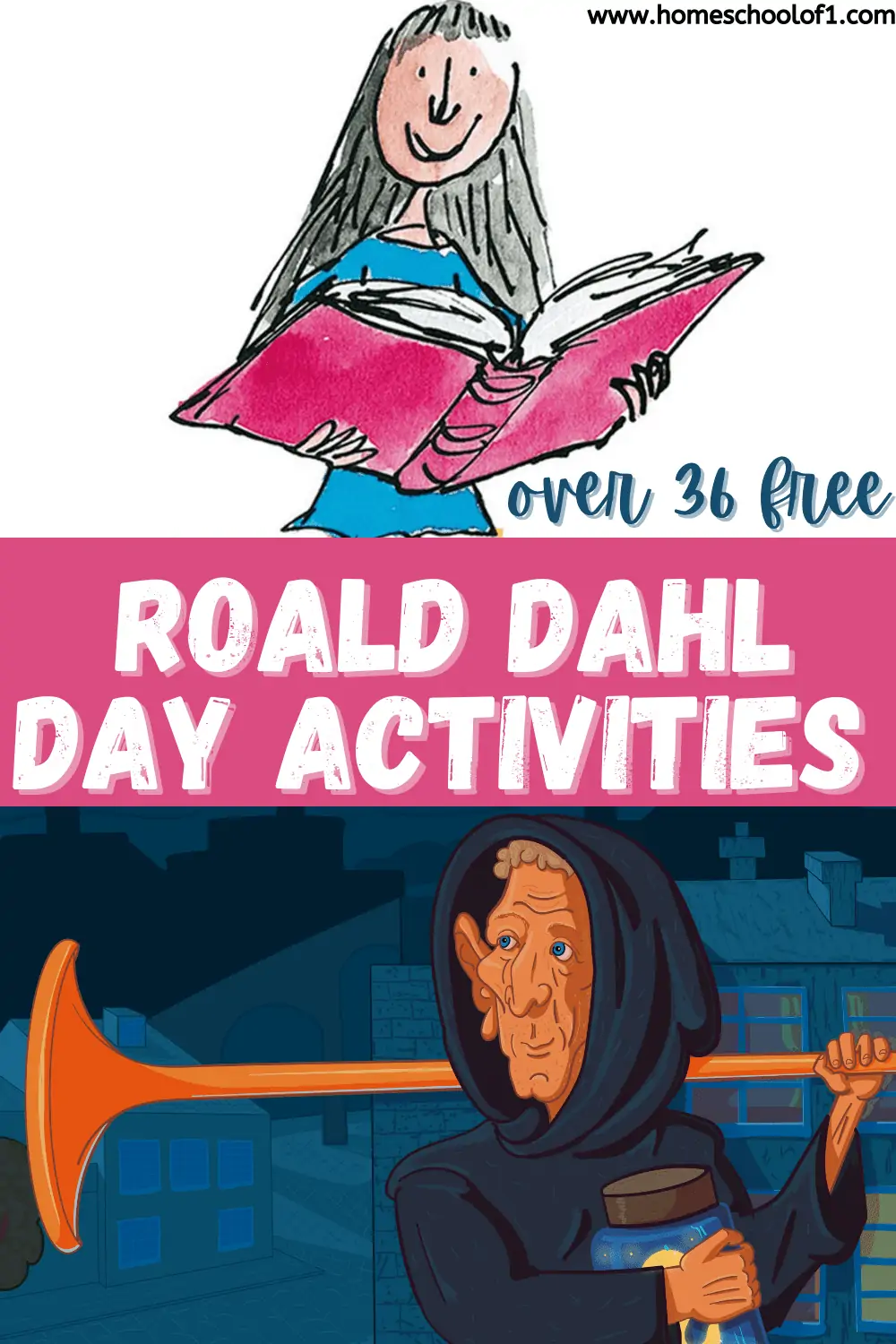 **There may be affiliate links in this post. You can read my full disclosure at the bottom of the page.**
Roald Dahl Day
Roald Dahl Day is celebrated on September 13th around the world. I have added over 36 Roald Dahl activities for you to do either in school, in homeschool, or just for fun.
He was such an inspirational and creative author, and he wrote so much! I wonder how many of the facts below you didn't know!
Roald Dahl Fun Facts
Why not do a Roald Dahl research project and get the kids to find out more about the great author?
Get ready to have your mind blown by some seriously fun facts about Roald Dahl:
He was born on 13th September 1916 in Llandaff, Wales, United Kingdom.
Born to Norwegian parents.
He was named after Roald Amundsen, the first man to reach the South Pole.
Roald spent most of his early years in a boarding school in Weston Super Mare, England.
He travelled to Canada and East Africa while he was working for an oil company.
Enlisted in the Royal Air Force when he was 23 at the outbreak of World War II.
Roald also became a spy for MI6.
He married Patricia Neal, an American actress, and had 5 kids together. They divorced 30 years later.
Roald Dahl Collection 16 Books Box Set
Who Was Roald Dahl?
Roald Dahl's Revolting Recipes
Revolting Rhymes
Roald Dahl: Trick or Treat: With Lift-the-Flap Surprises!
Roald Dahl Whoppsy-Whiffling Joke Book
His granddaughter Sophie Dahl was the inspiration for Sophie in the BFG (and was a former supermodel!)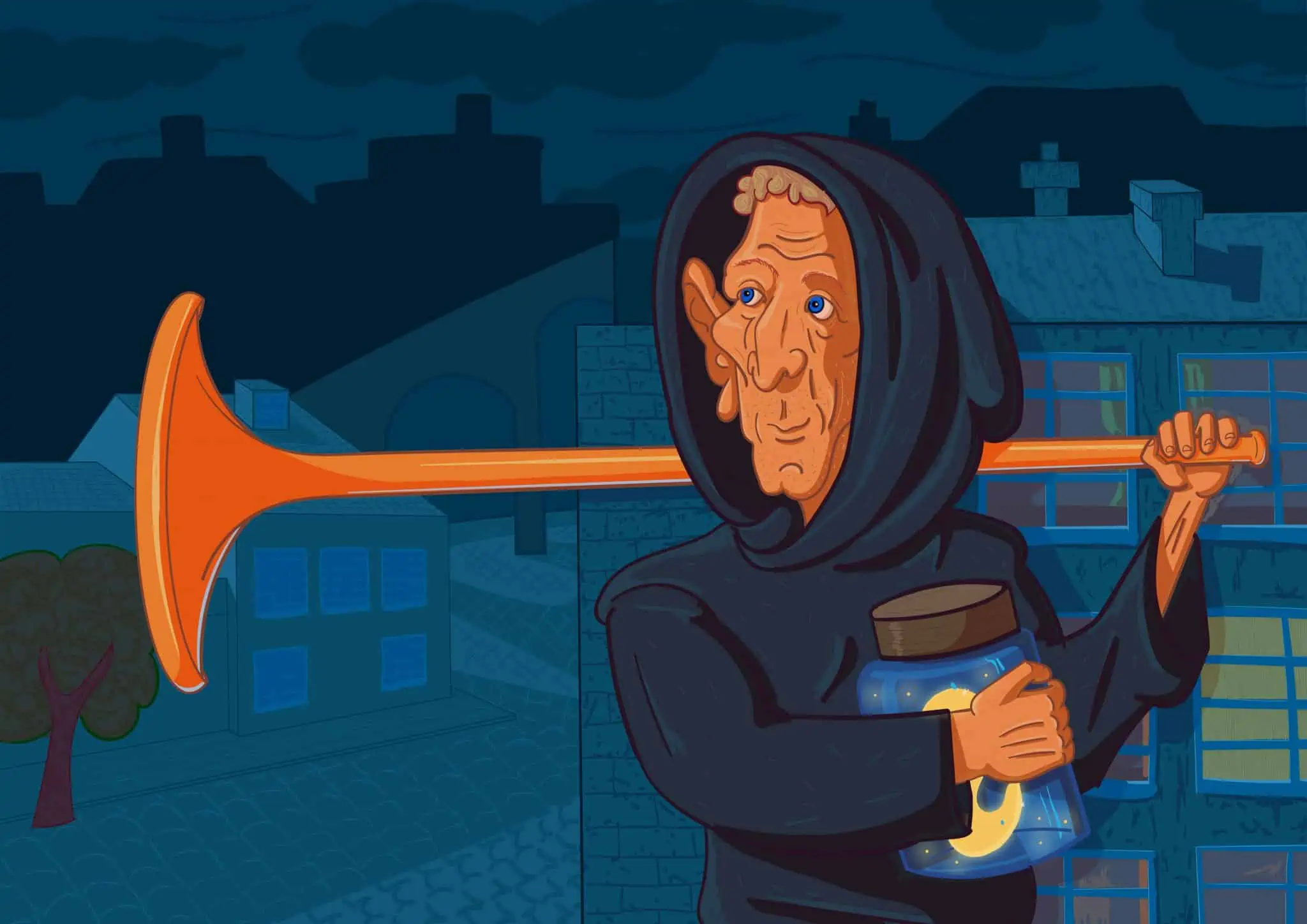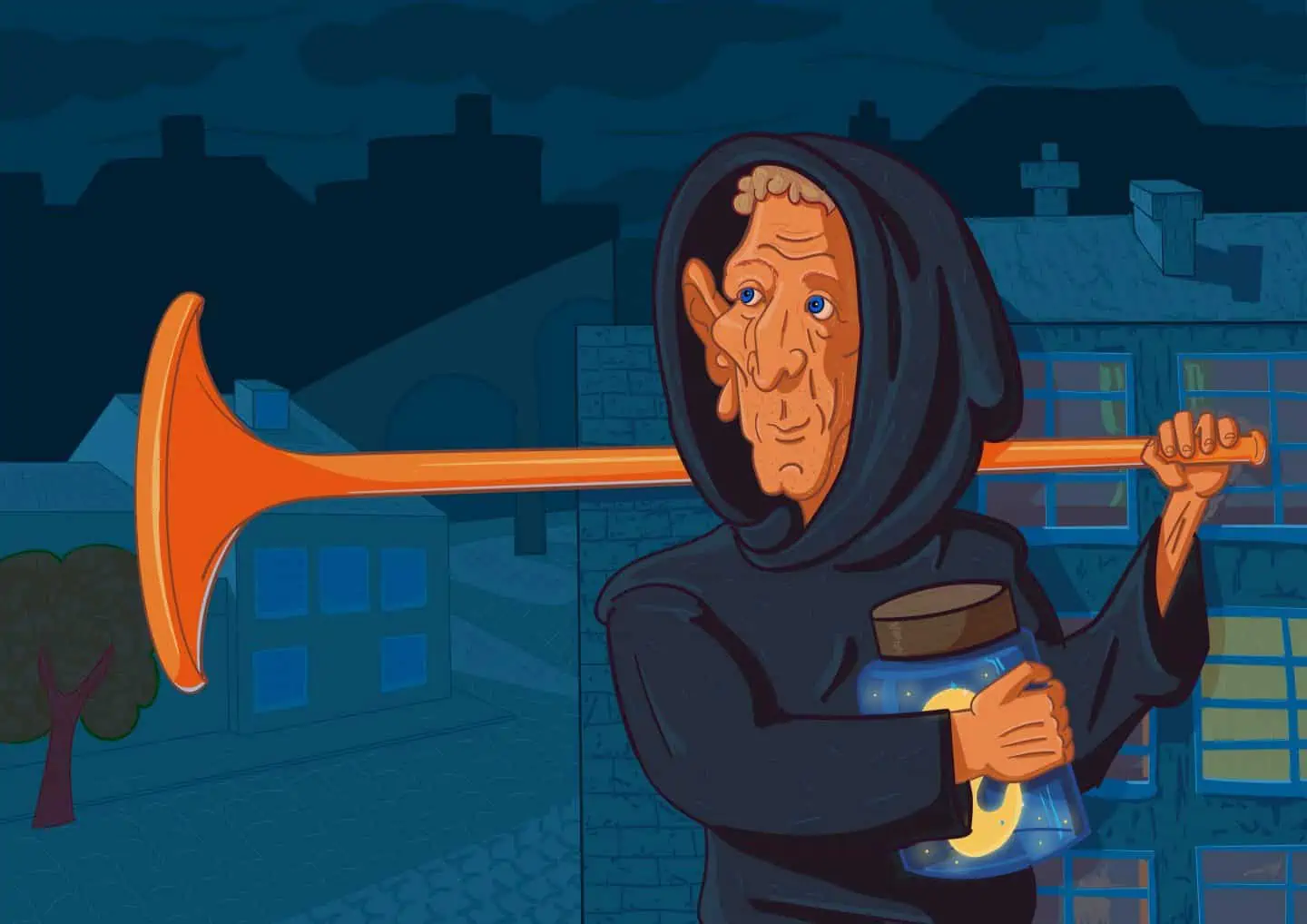 His second wife was Felicity "Liccy" Crosland.
Roald Dahl's first book was the Gremlins in 1943.
In 1961 James and the Giant Peach was published in America.
He wrote two major screenplays, Chitty Chitty Bang Bang and James Bond You Only Live Twice.
Most of his books were written from his garden shed!
He wrote 49 books, only 21 of which were aimed at children. (check out our favourite Roald Dahl books that every child should read.)
He invented over 500 new words (Oompa-Loompas, scrumdiddlyumptious, snozzcumbers, and frobscottle)
Roald Dahl died on 23 November 1990, aged 74.
Roald Dahl Activities
Read one of his many books
Watch a movie
Complete an activity pack (Roald Dahl unit study)
Enjoy spending time with FREE printables and Roald Dahl coloring pages
Do a Roald Dahl themed puzzle (If you are looking for a fun game to play inspired by the great Roald Dahl you are going to love our free Roald Dahl memory game.)
Roald Dahl themed baking
Dress Up with No Sew Costume Ideas!
If local go and visit the Roald Dahl museum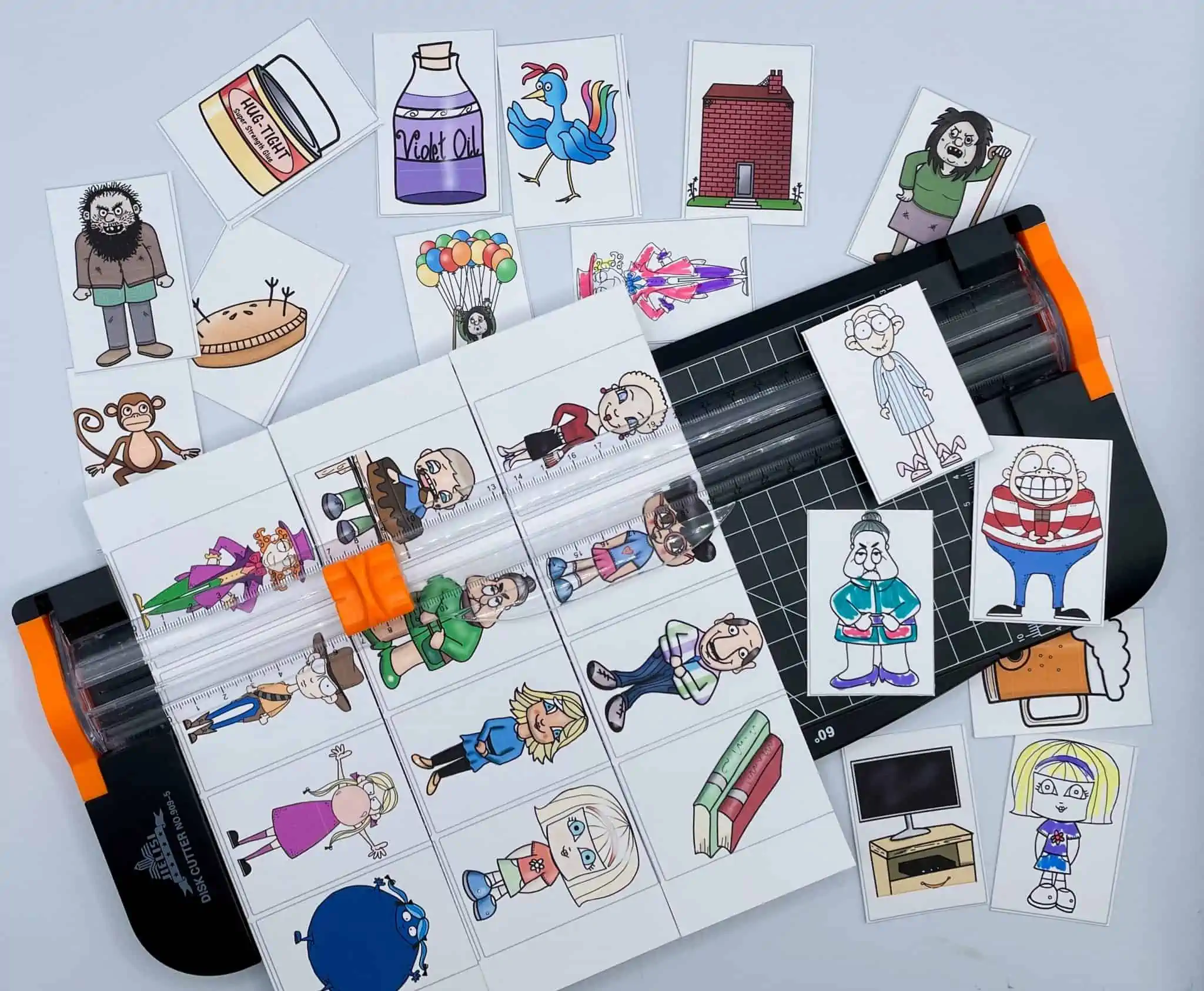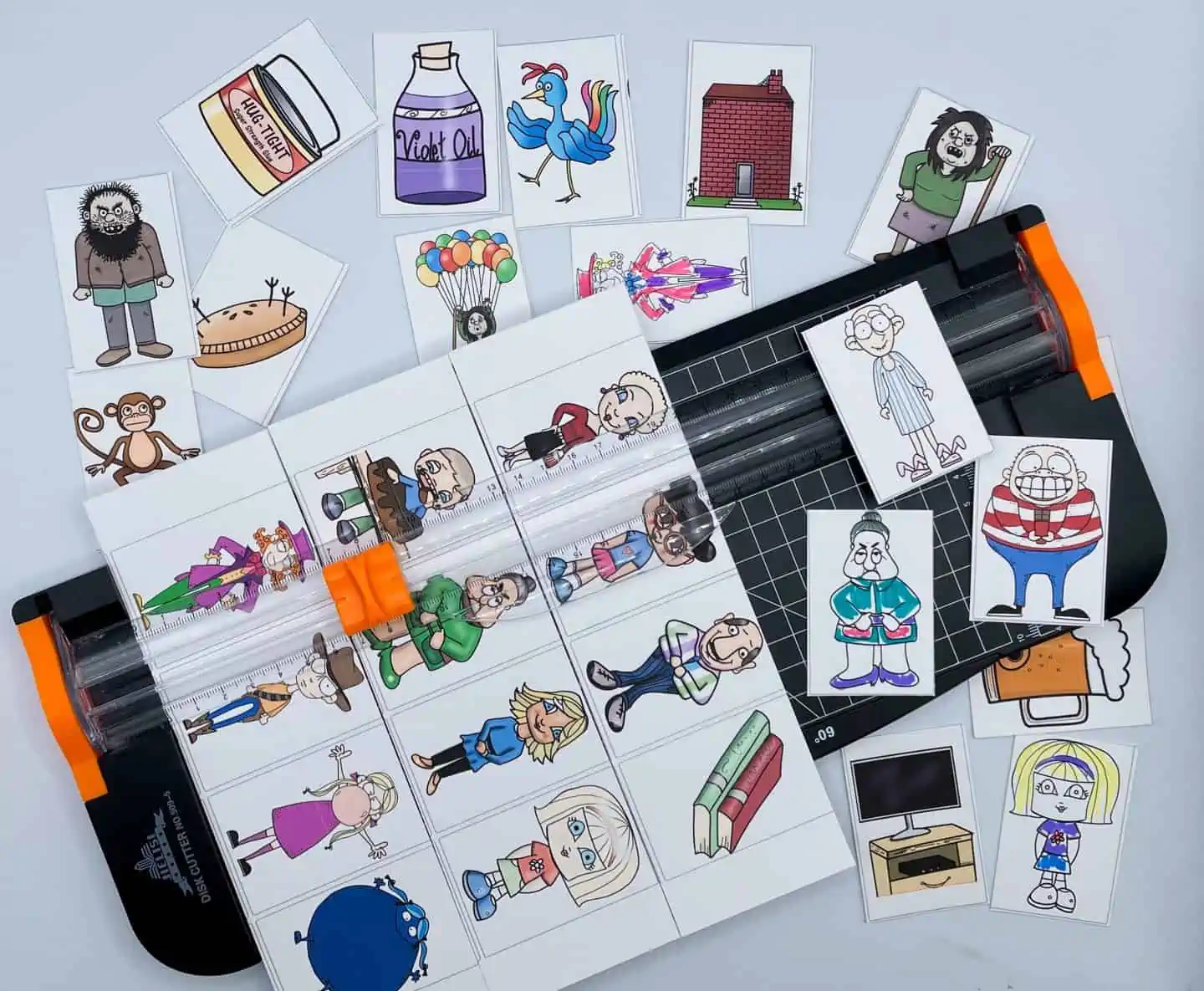 Keep scrolling down for links to all of the fun Roald Dahl Day activities, most of these are completely FREE.
Roald Dahl Lesson Plans
I have come across so many FREE lesson plans I have only included my top 20!!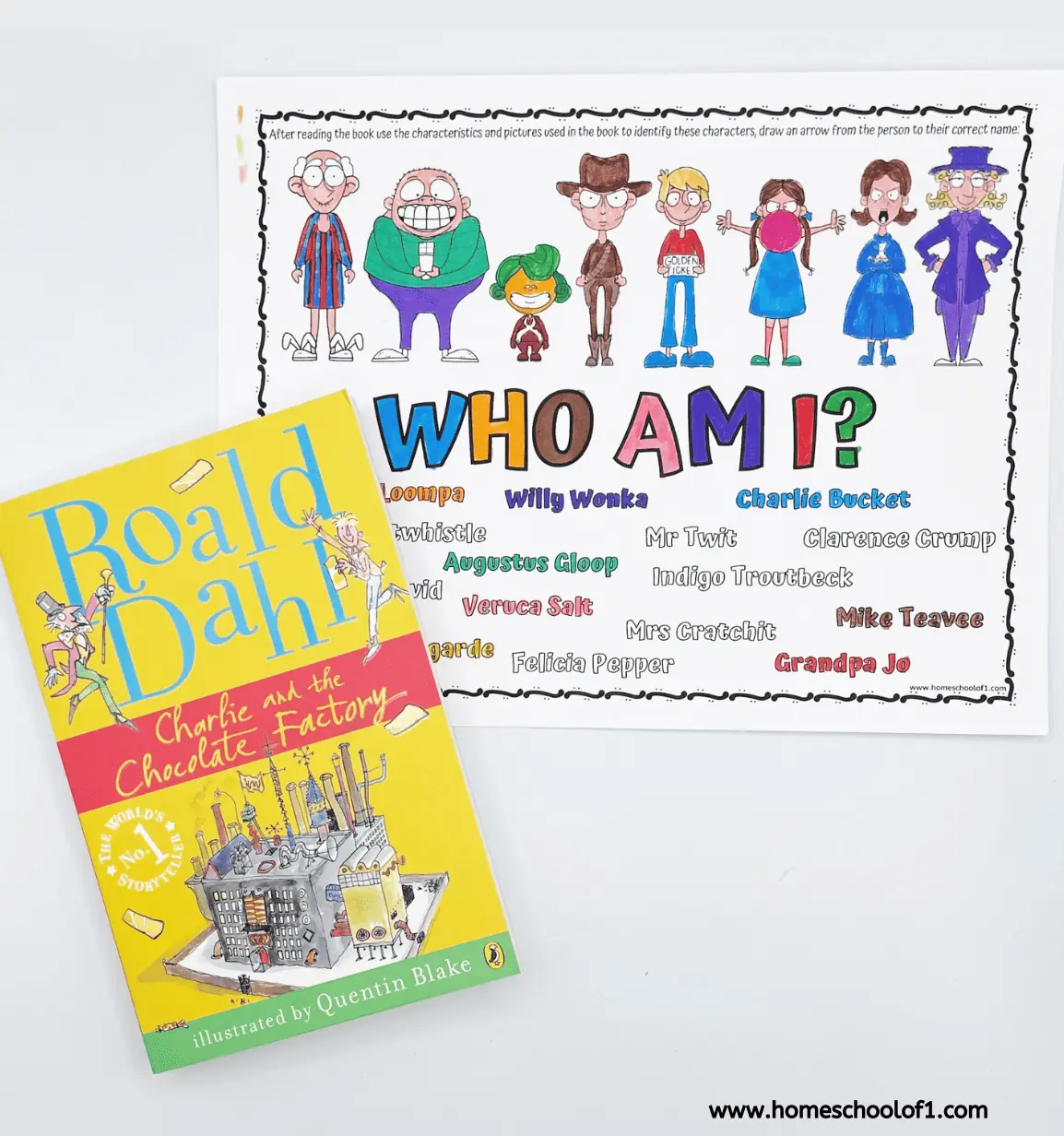 Fun Roald Dahl Activities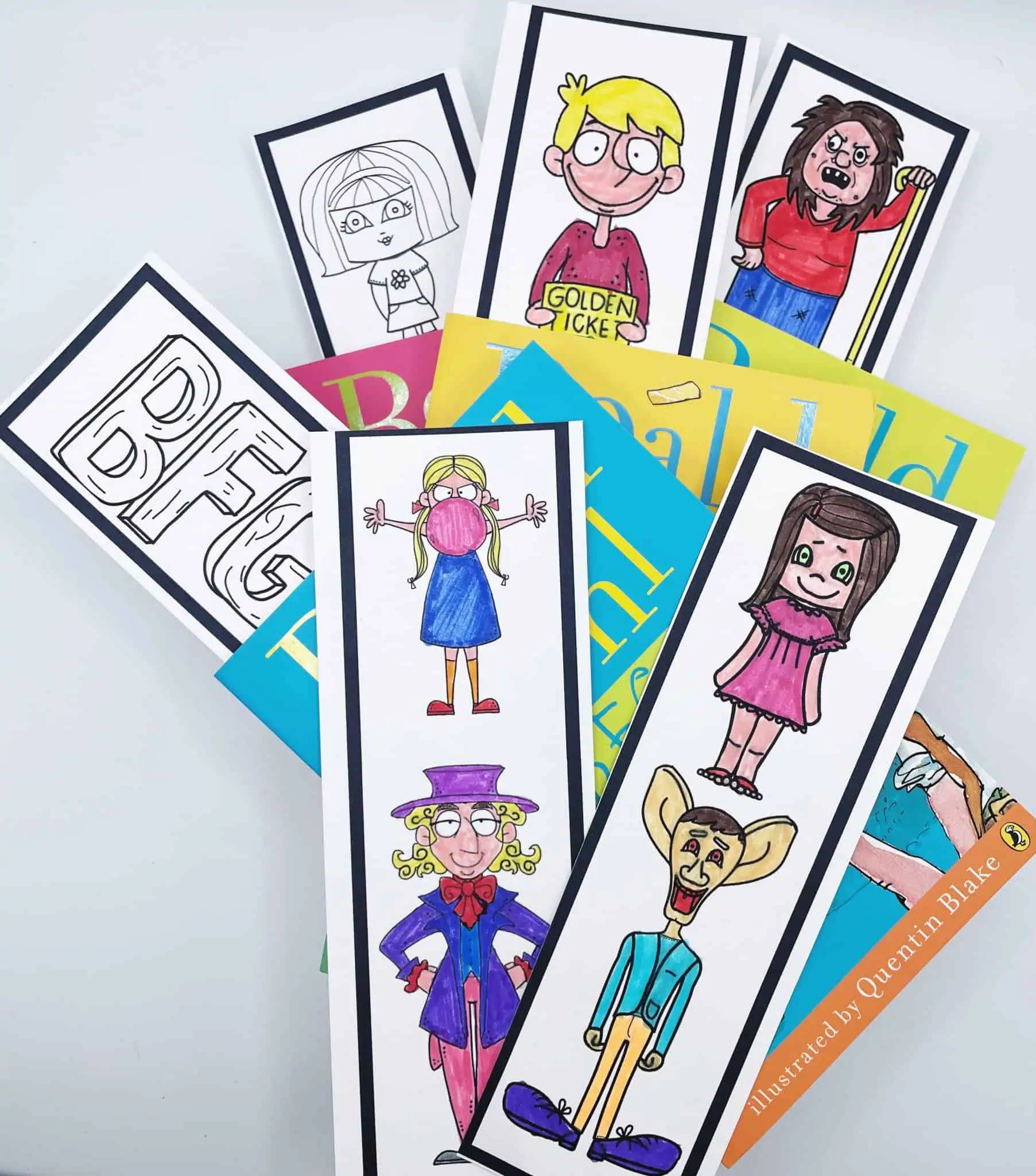 Roald Dahl Day Costumes
If you are looking for an easy and quick Roald Dahl costume, check out this post with no-sew options!!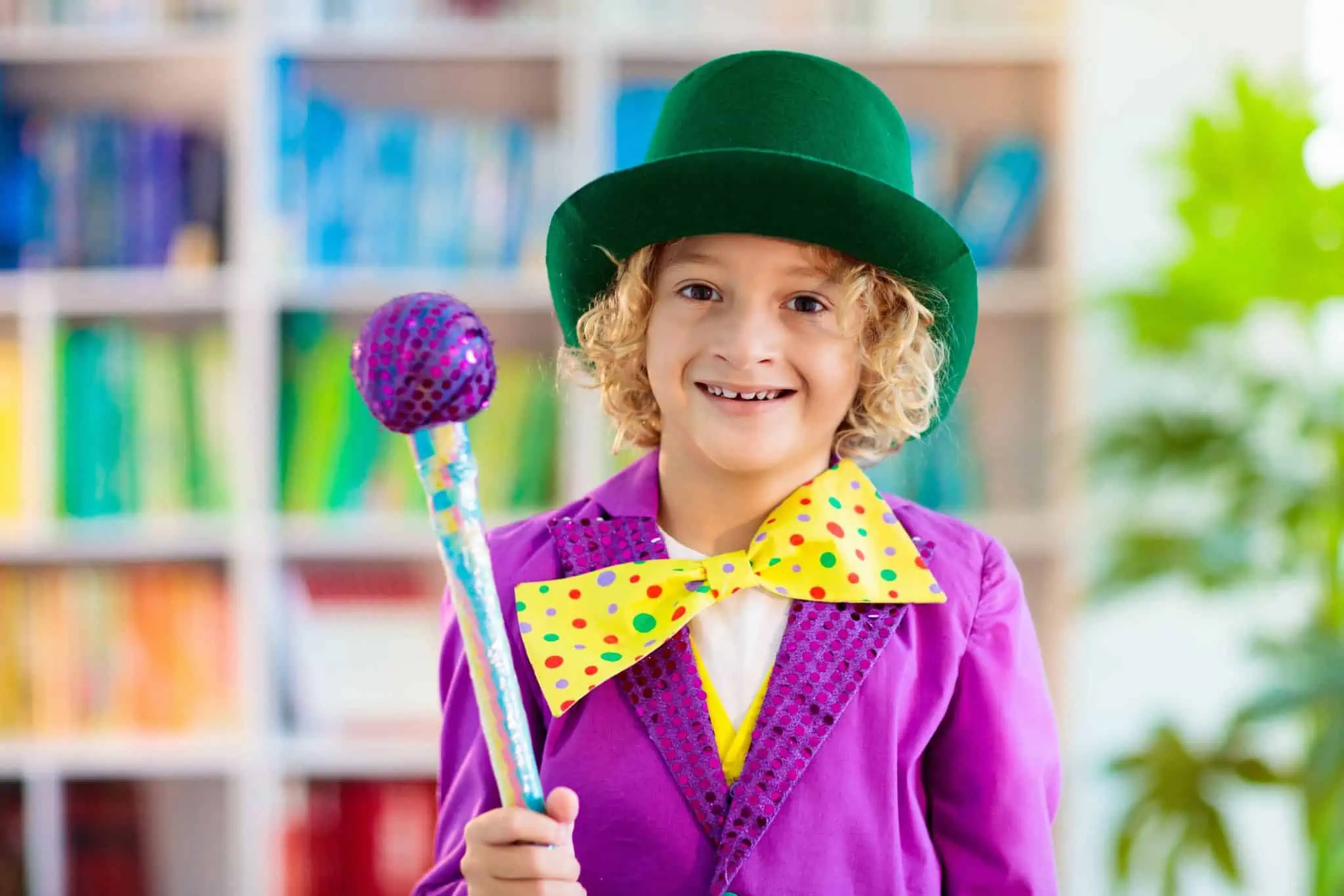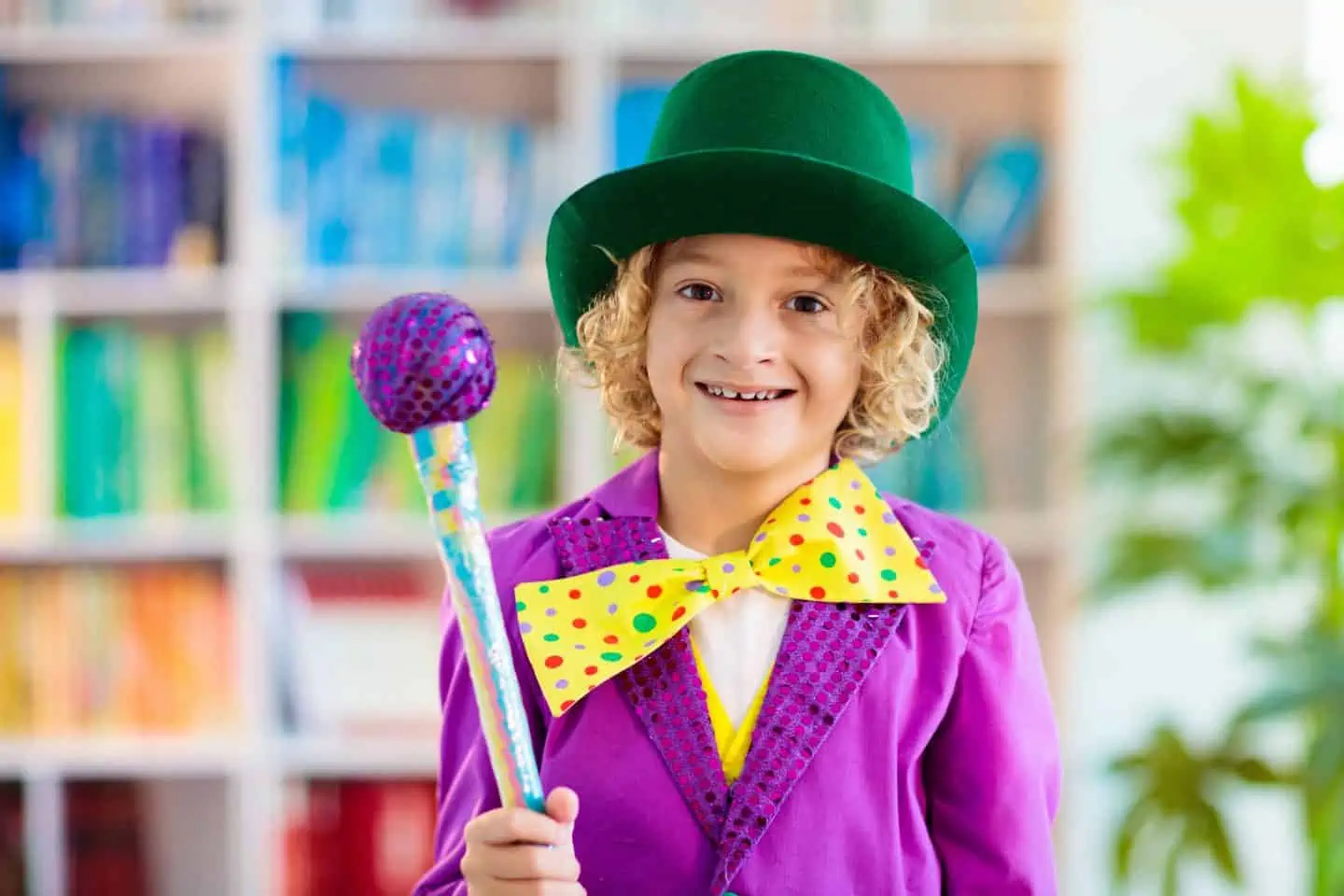 If you are not particularly creative (like me!) check out these costumes.
Roald Dahl Book Club
Why not join a Roald Dahl book club on Outschool (if you have not tried Outschool yet, they have live classes on pretty much every subject, check out our Outschool review.). They have lots of different classes on Roald Dahl, and we just love them.
Jigsaw Puzzles
Have fun with one of the following Roald Dahl games:
Roald Dahl Themed Baking
Why not cook up a feast with these Roald Dahl inspired recipe books:
Roald Dahl Virtual Museum
If you are in the UK you can have a fun day at the museum, which is located in Great Missenden, England.
Unfortunately, you can't have a virtual tour though, but I have found a few youtube videos
Roald Dahl Books in Order
Explore Roald Dahl's iconic literary creations through a collection of his notable works spanning decades. These are all in date order, and you may be surprised by a few of them!
Roald Dahl Collection 16 Books Box Set
Roald Dahl's Book of Ghost Stories
The BFG
The World of Roald Dahl Mad Libs: World's Greatest Word Game
Roald Dahl Magical Gift Set (4 Books): Charlie and the Chocolate Factory, James and the Giant Peach, Fantastic Mr. Fox, Charlie and the Great Glass Elevator
Revolting Rhymes
Get his 16 most popular children's books here in this Roald Dahl books box set.
1943 – The Gremlins
1961 – James and the Giant Peach
1964 (US) 1967 (UK) – Charlie and the Chocolate Factory
1966 – The Magic Finger
1970 – Fantastic Mr. Fox
1972 – Charlie and the Great Glass Elevator
1975 – Danny, the Champion of the World
1978 – The Enormous Crocodile
1980 – The Twits
1981 – George's Marvellous Medicine
1982 – The BFG
1982 – Revolting Rhymes (Poetry)
1983 – The Witches
1983 – Dirty Beasts (Poetry)
1985 – The Giraffe and the Pelly and Me
1988 – Matilda
1989 – Rhyme Stew (Poetry)
1990 – Esio Trot
1991 – The Vicar of Nibbleswicke (Posthumously)
1991 – The Minpins (Posthumously)
2005 – Roald Dahl's Incredible Chocolate Box (published posthumously for World Book Day, and including a missing chapter from Charlie and the Chocolate Factory).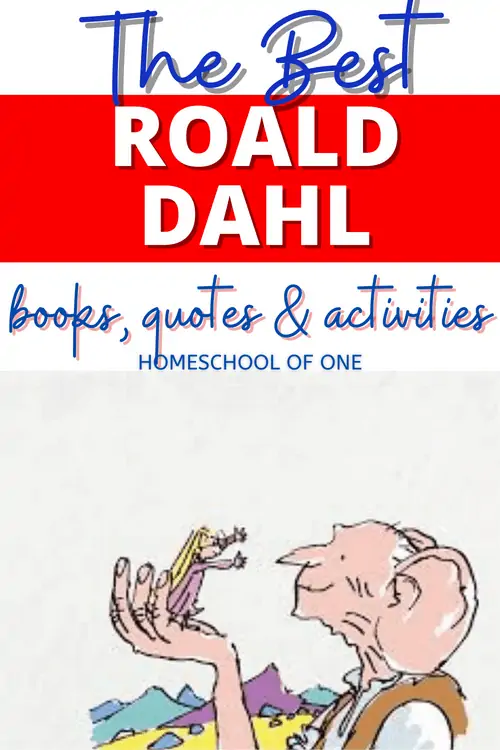 Roald Dahl Gifts
If you want to treat the kids on Roald Dahl Day these are our favourite Roald Dahl gifts that we have found:
Roald Dahl Quotes
I mean there are lots of Roald Dahl quotes to choose from, but these are our top 10:
"Those who don't believe in magic will never find it." Roald Dahl
"So please, oh please, we beg, we pray, go throw your TV set away, and in its place you can install, a lovely bookshelf on the wall." Roald Dahl
"A person who has good thoughts cannot ever be ugly. You can have a wonky nose and a crooked mouth and a double chin and stick-out teeth, but if you have good thoughts they will shine out of your face like sunbeams and you will always look lovely." Roald Dahl
"Don't gobblefunk around with words." Roald Dahl
"If you have good thoughts they will shine out of your face like sunbeams and you will always look lovely." Roald Dahl
"Grown ups are complicated creatures, full of quirks and secrets." Roald Dahl
"I understand what you're saying, and your comments are valuable, but I'm gonna ignore your advice." Roald Dahl
"A person is a fool to become a writer. His only compensation is absolute freedom. He has no master except his own soul, and that, I am sure, is why he does it" Roald Dahl
"I'm right and you're wrong, I'm big and you're small, and there's nothing you can do about it." Roald Dahl
"Two rights don't equal a left." Roald Dahl
What are your plans for Roald Dahl Day this year? Let me know in the comments below.
These can also be enjoyed for your World Book Day activities.
Last Updated on 5 September 2023 by homeschoolof1