15 Best Johnny Appleseed Activities for Kids
Celebrate John Chapman with these fun Johnny Appleseed activities.
Celebrate the spirit of Johnny Appleseed with these exciting and educational activities on Johnny Appleseed Day.
These holiday activities for kids are a great way to learn more about apples and nature this fall.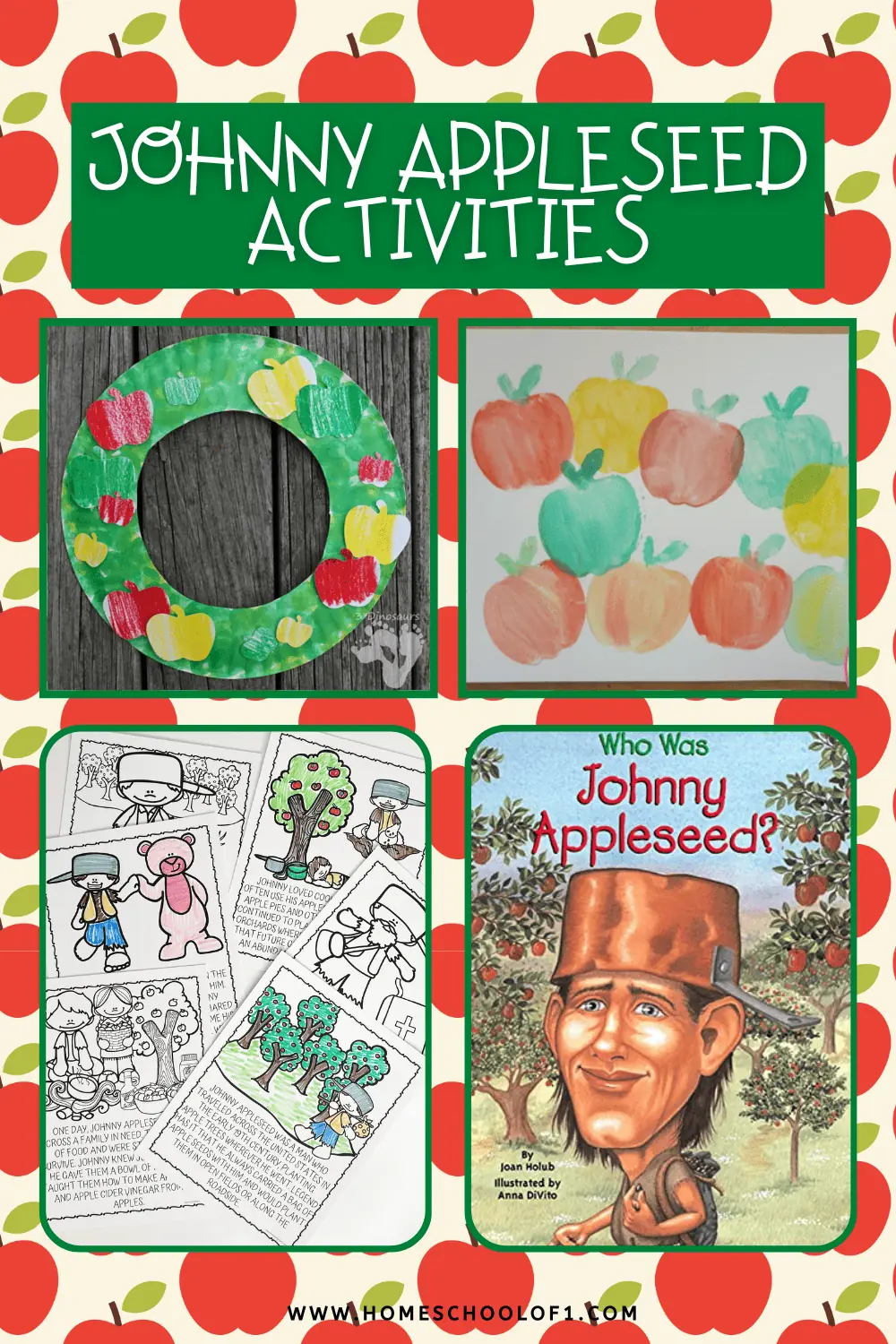 **There may be affiliate links in this post. You can read my full disclosure at the bottom of the page.**
Johnny Appleseed printables
Have fun in the classroom or at home with these free Johnny Appleseed related worksheets
Dive into the world of coloring with our captivating Johnny Appleseed coloring pages. Allowing kids to express their creativity while learning about this iconic figure and his love for apples and nature.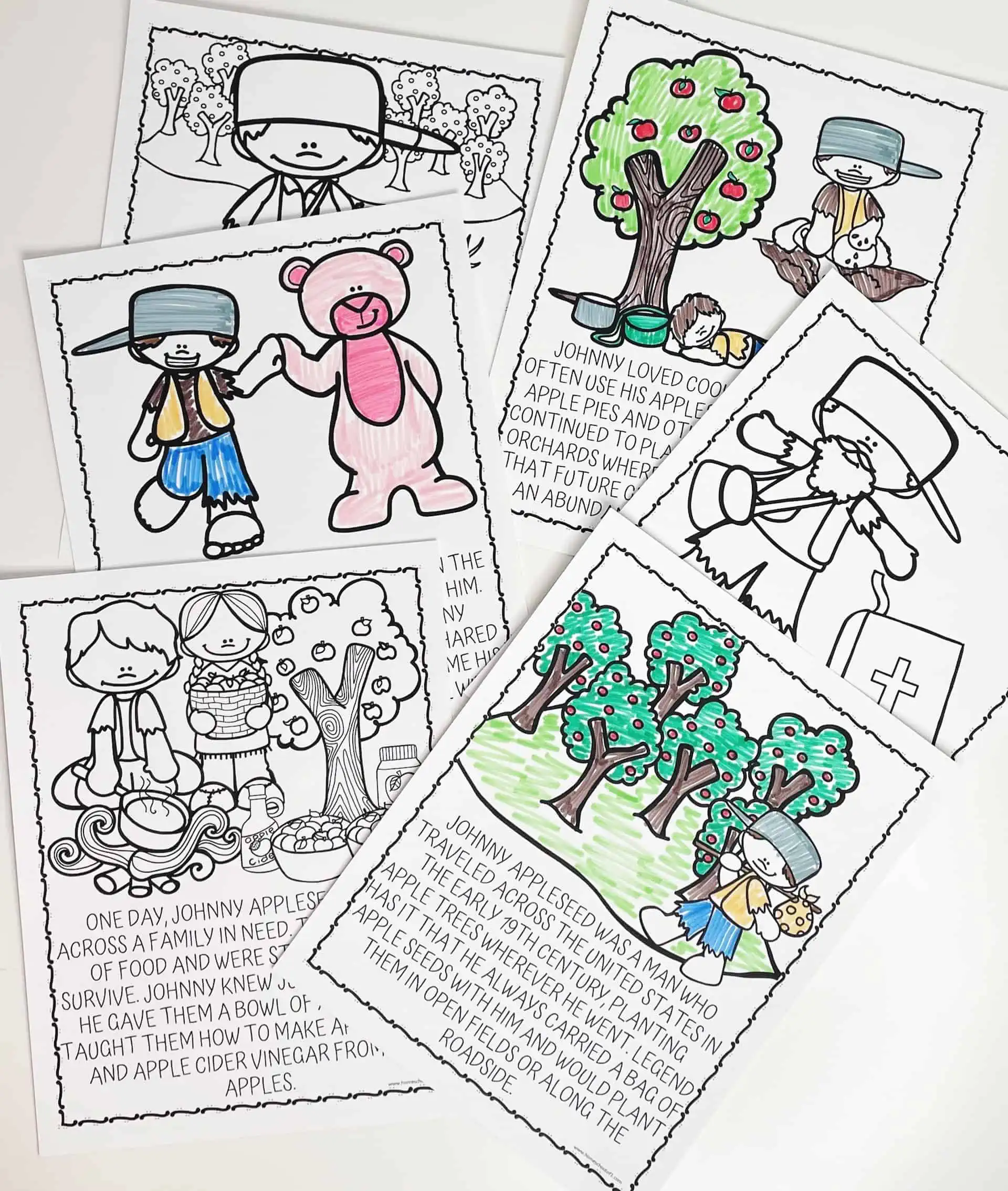 Engage in tactile learning with our interactive A is for apple handprint template. An educational and hands-on activity that combines crafting and literacy to reinforce early letter recognition skills.
Explore the fascinating journey of an apple from seed to fruit with our engaging apple life cycle worksheet. These activities provide an in-depth look at the growth stages of an apple tree, fostering a deeper understanding of nature's processes while connecting with the story of Johnny Appleseed.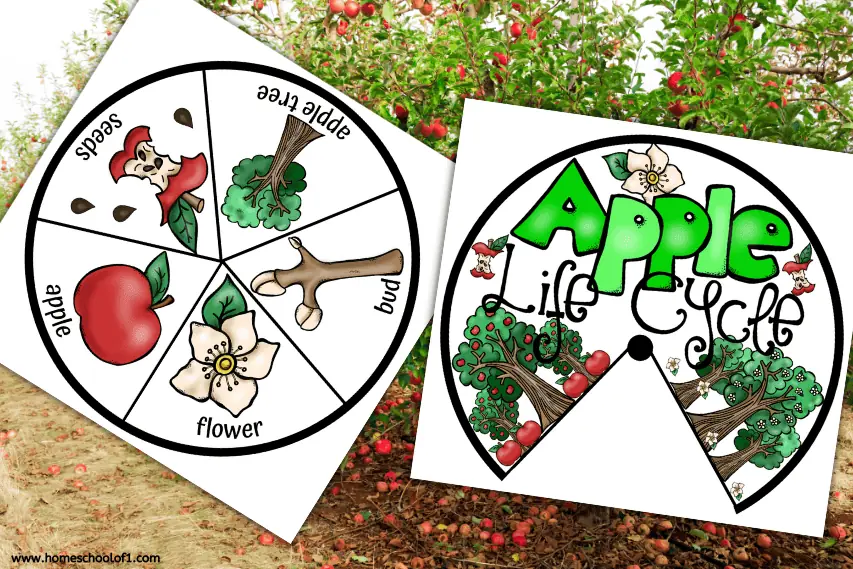 Dive into the world of Johnny Appleseed with this comprehensive Johnny Appleseed book unit study. Explore the life and adventures of the legendary American folk hero through engaging activities, discussions, and projects that bring his story to life.
Johnny Appleseed Books
Learn about Johnny Appleseed even further with a book all about him. These are our favorites:
Johnny Appleseed: The Legend and the Truth
Johnny Appleseed: My Story (Step into Reading)
Johnny Appleseed, Told by Garrison Keillor with Music by Mark O'Connor
Johnny Appleseed
Who Was Johnny Appleseed? (Who Was?)
Johnny Appleseed
Johnny Appleseed My Story provides an engaging narrative. That explores the life and adventures of Johnny Appleseed. Shedding light on his legacy as an American folk hero who planted apple trees across the frontier.
In Johnny Appleseed readers are introduced to the iconic character. Through vivid illustrations and a whimsical retelling of his journey, capturing the essence of his unique mission and connection to nature.
Who Was Johnny Appleseed? offers an insightful biography for young readers. Delving into the life of Johnny Appleseed. His passion for planting apple trees, and his lasting impact on American history and folklore.
Johnny Appleseed Crafts