15 Fun World Book Day Activities (with free worksheets)
World Book Day is just around the corner. And what better way to celebrate than by engaging in some fun and exciting literary activities with your child?
From book character dress-up days to reading challenges and book scavenger hunts. There are plenty of ways to make this World Book Day one to remember.
In this blog post, we've rounded up 15 of the best World Book Day activities that are sure to ignite your child's love of reading and foster a lifelong appreciation for literature.
And the best part?
We're also including free worksheets including scavenger hunts, kids book reports, kids book lists, bookmarks to color in and more.
So whether you're looking for a creative way to inspire your child's imagination or simply hoping to make reading a more integral part of your daily routine. These activities are sure to do the trick.
From Roald Dahl coloring pages to book scavenger hunts, we've got everything you need to make this World Book Day a success!
So let's dive in and explore the world of literature together.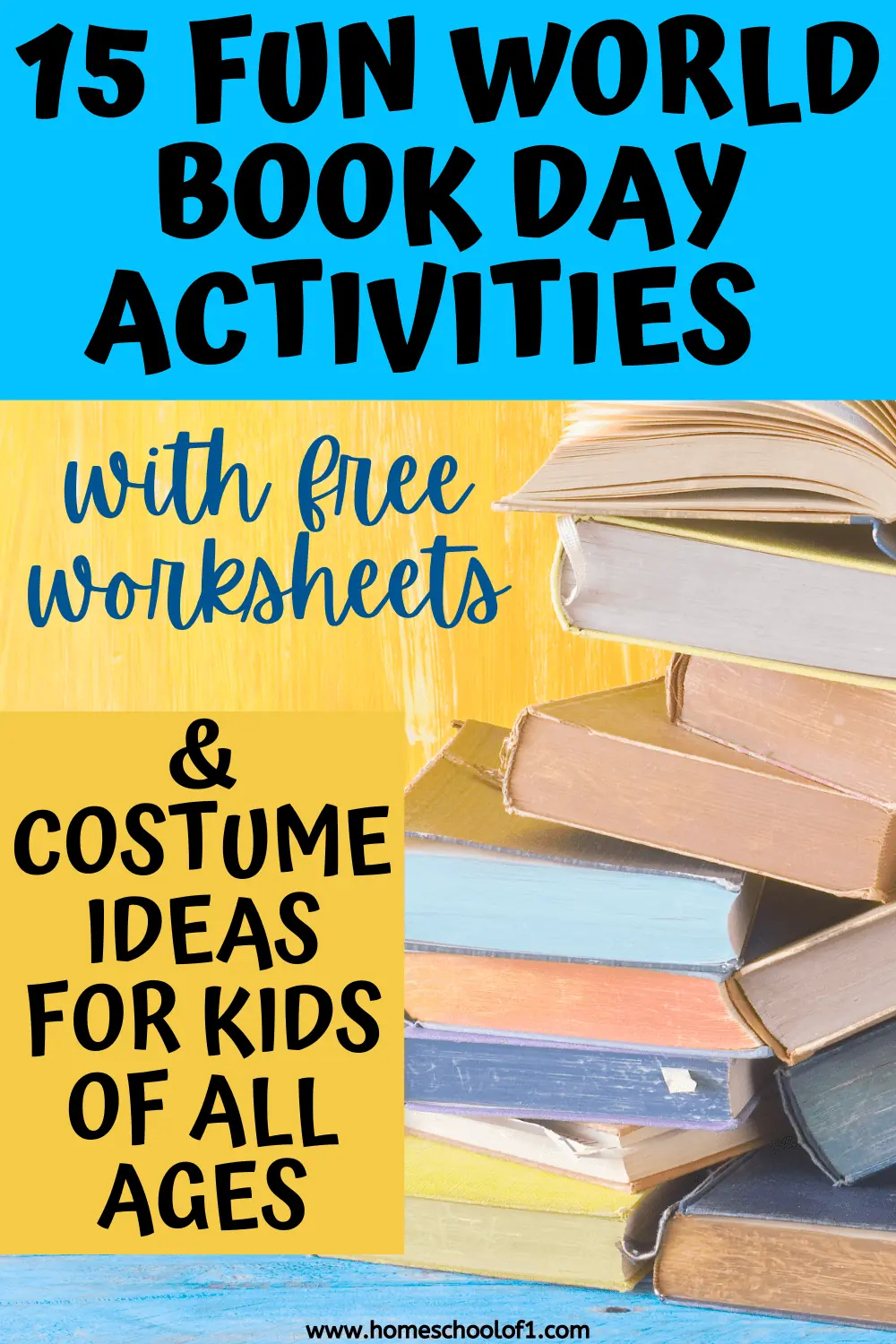 **There may be affiliate links in this post. You can read my full disclosure at the bottom of the page.**
What holidays around the world celebrate books?
These fun activities can be used on any holiday related to books, these are the most popular in the UK and America:
World Book Day UK: First Monday in March
Read Across America Week: starting March 2nd (Dr. Suess's birthday)
Children's Book Day: April 2nd
World Book Day: April 23rd
Book Lovers Day: August 9th
Read a book day: September 7th
Roald Dahl Day: September 13th
Last Updated on 1 March 2023 by homeschoolof1