Free Roald Dahl Word Search Puzzle With Answers
We just love Roald Dahl in our house, so we wanted to create a free Roald Dahl word search puzzle for you to print out and enjoy.
Word search printables are excellent for when the kids just need a break.
They are seriously some of the best educational games out there! They totally rock at leveling up your vocab, boosting your brain power, and sparking a genuine love for learning, no matter how old you are.
Check out the best Roald Dahl books that every child should read at least once.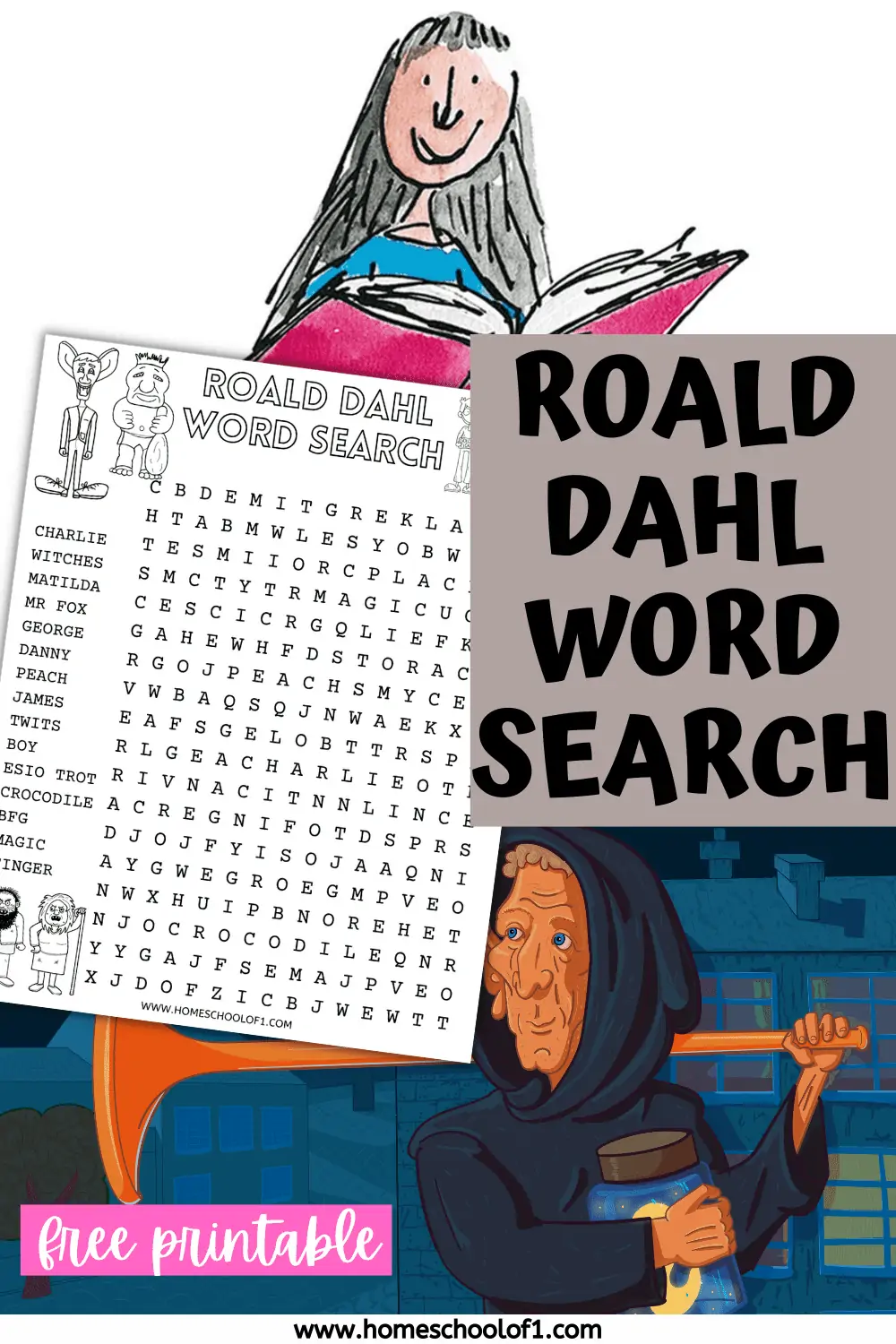 **There may be affiliate links in this post. You can read my full disclosure at the bottom of the page.**
What are the benefits of doing word searches at school?
There are several benefits to doing word searches with kids, including:
Improves vocabulary
Enhances cognitive skills
Boosts concentration and focus
Encourages persistence
Provides a fun and relaxing activity
Gives teachers time to calm the classroom.
Roald Dahl Word Games
This free Roald Dahl word puzzle is free to print but is for personal use or classroom use only. Scroll to the end of the post to get the pdf file.
The Roald Dahl-themed words can be found, horizontally, vertically, diagonally, frontwards, or backwards! Just to make it that much harder!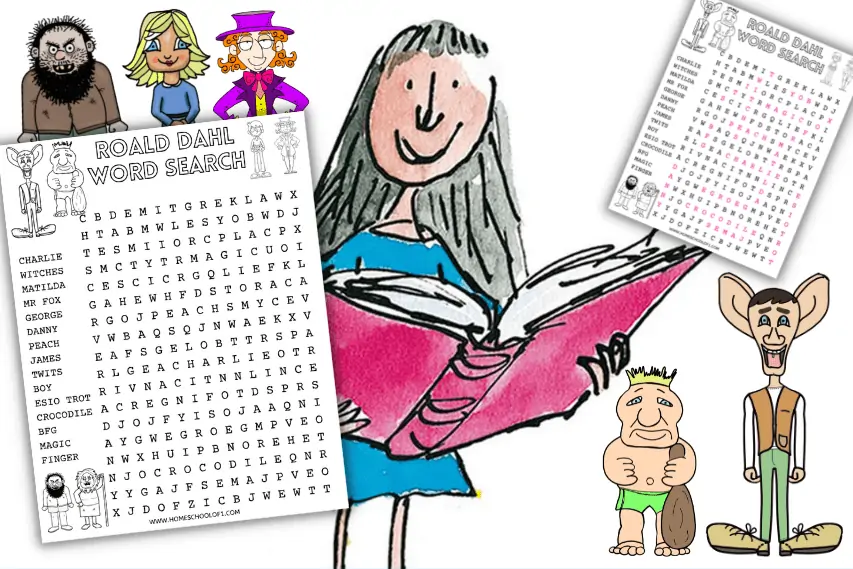 I have also added some black and white Roald Dahl themed images for the kids to color in too! Perfect if the kids find the words too quickly!
Tip: I recommend either using a highlighter pen or circling around the letters. Do not cross the letters out if you have found a word, as it may be used in another word!
There are 15 hidden words to find as can be seen below all themed around Roald Dahl characters.
Charlie
Witches
Matilda
Mr. Fox
George
Danny
Peach
James
Twits
Boy
Esio Trot
Crocodile
BFG
Magic
Finger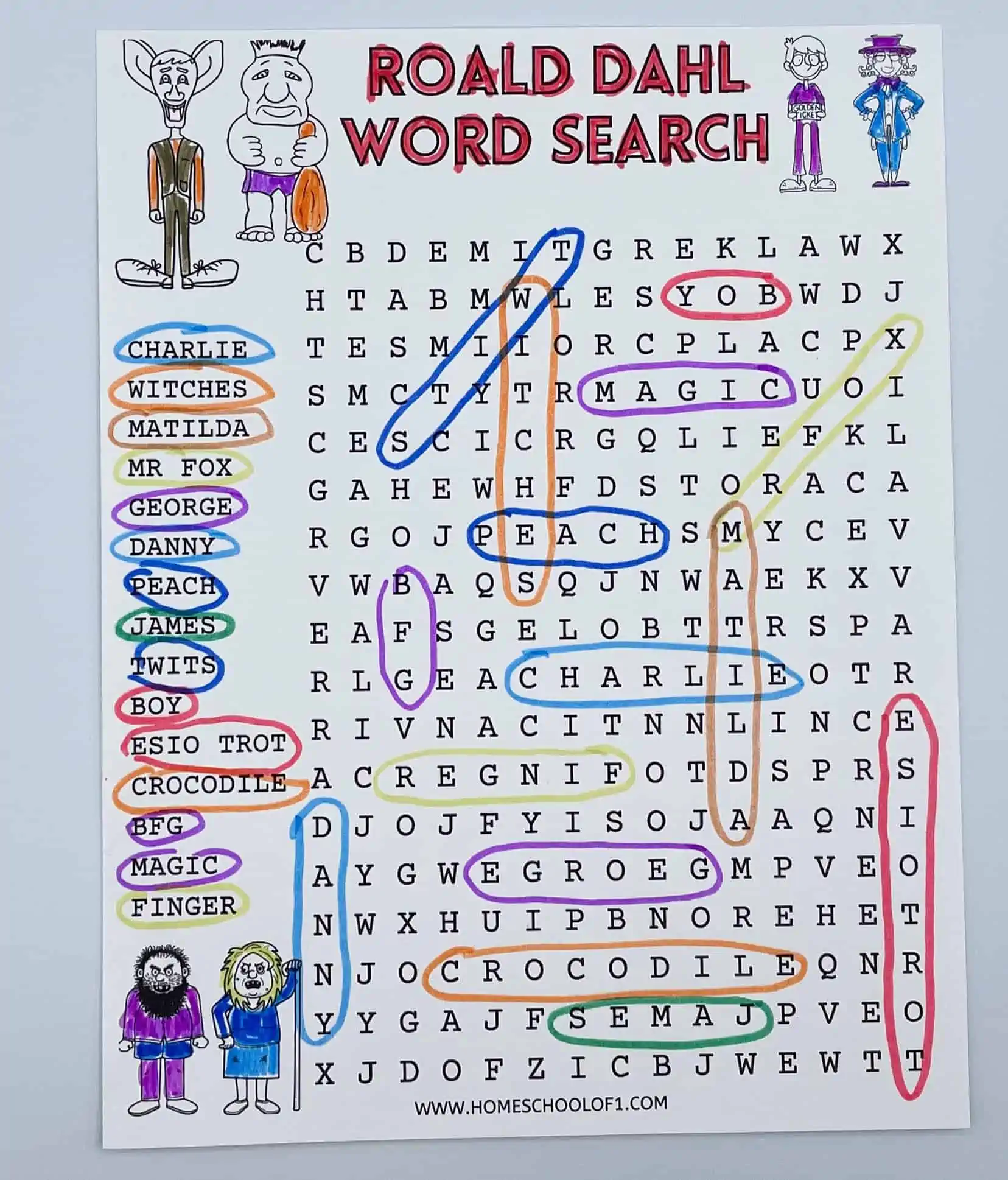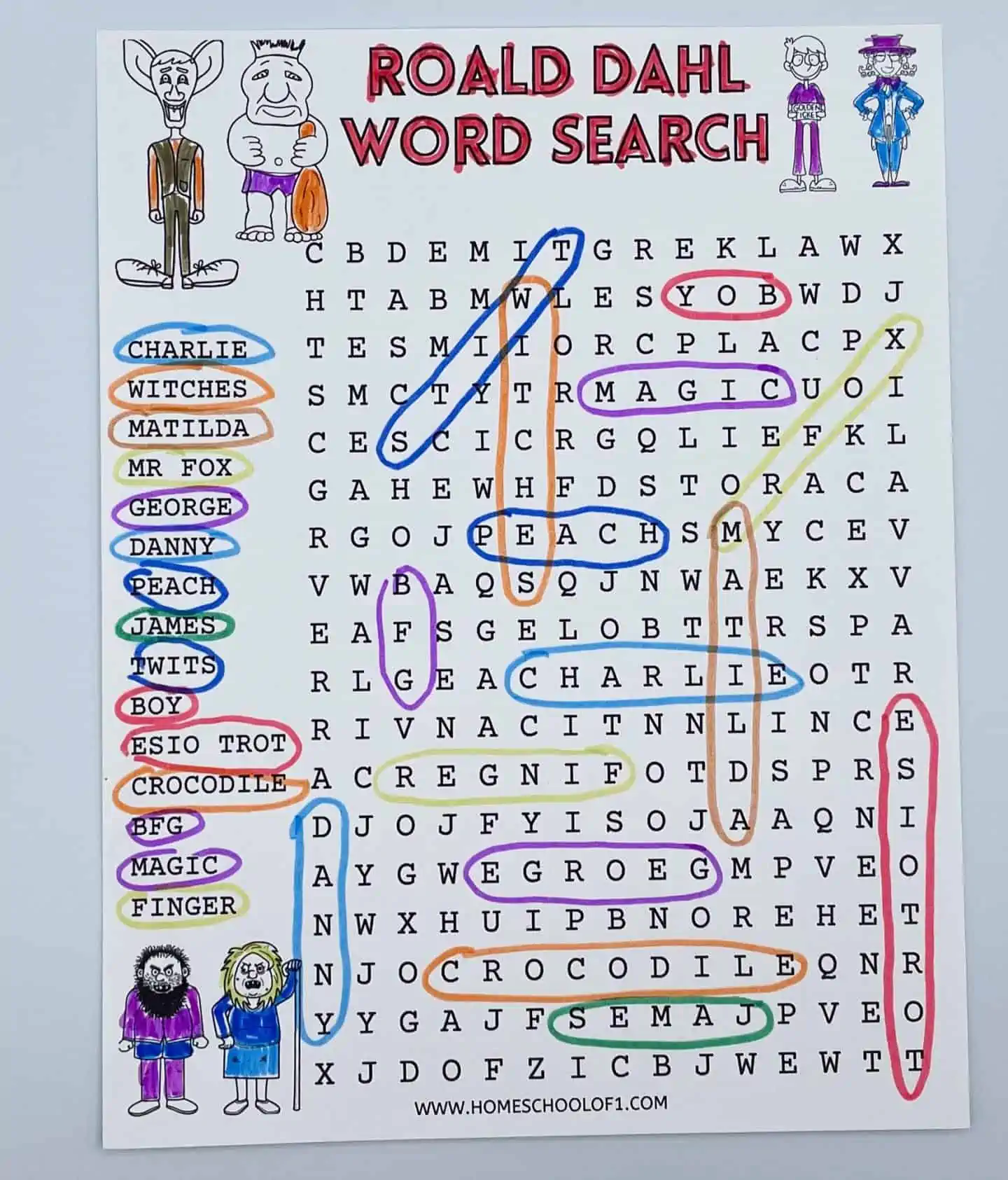 If you haven't already got the Roald Dahl book series you need to get it today! This is one of the book series that we have gone back to time and time again.
As I know how hard it is sometimes to find the words I have added an answer sheet too.
Other Roald Dahl Activities
Learn more about the great Roald Dahl with our unit study. Featuring a research project, a coloring page, plus a poster to display.
If you are wanting to celebrate Roald Dahl Day we have put together loads of free and fun resources for you to have fun with.
Including our free Roald Dahl coloring pages, some of these images are also included in this word search puzzle too, so the kids can have fun coloring these in.
If you are looking for a fun game to play inspired by the great Roald Dahl you are going to love our free Roald Dahl Memory Game.
For educational fun, I think you will love our free Roald Dahl maths worksheets, great for learning to count up to 10.
Other fun and free printable word searches:
Download the Roald Dahl Word Search for Free
Make sure you choose the correct paper size and click on the shrink to fit button. All of our free printables work better when printed on cardstock (this is the one we use and love.)
Last Updated on 29 May 2023 by homeschoolof1