Free Roald Dahl Maths Worksheets for KS1
Let's have some maths fun inspired by your kid's favourite author, Roald Dahl. We have created 4 free Roald Dahl maths worksheets that the kids are going to love.
These are perfect for students in KS1. There is colouring, counting, and graph work all in this free Roald Dahl printable.
These worksheets go up to the number 10, so perfect for younger children.
Check out the best Roald Dahl books every child should read, and not just on Roald Dahl Day!
**There may be affiliate links in this post. If you make a purchase (after clicking one of my affiliate links) I'll earn some coffee money, which I promise to drink while supporting your journey. You do not pay a higher price. You can read my full disclosure at the bottom of the page.**
Roald Dahl Worksheets for Maths
Supplies needed
Directions
Grab your free Roald Dahl maths worksheets by heading to the end of the post and you will be emailed the worksheet within minutes (please check your spam.)
This is a great activity for either in the classroom or in your homeschool. Grab the supplies and give each child one of the Roald Dahl maths graphing worksheets.
Get the children to colour in all of the same images, whether it is Matilda or the BFG, in the same colour. So colour all of the Sophie's pink for example.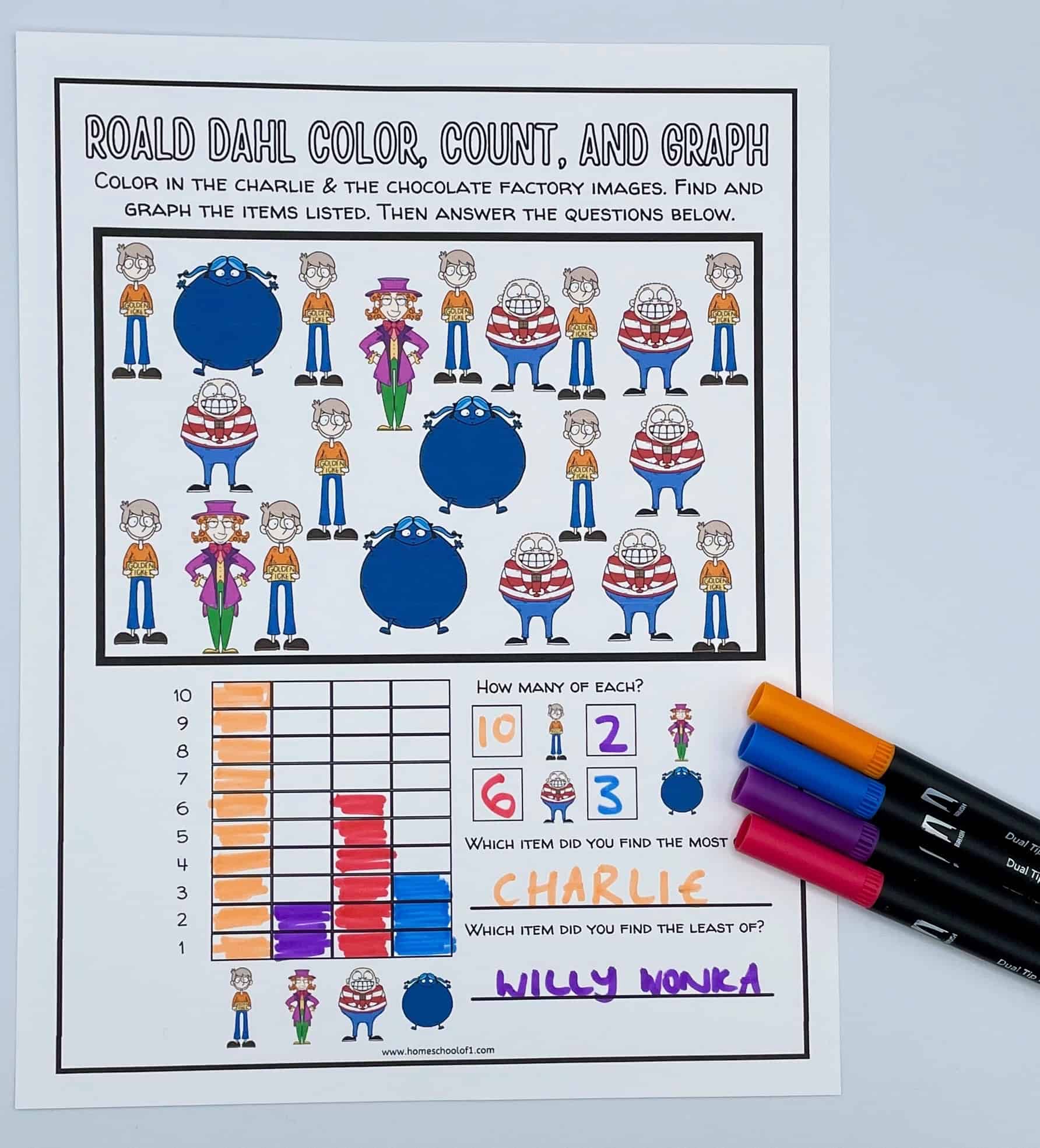 When they have coloured in all 4 different images, the next job is to count how many of each image there are. Colour in the correct number in the graph at the bottom above the correct image.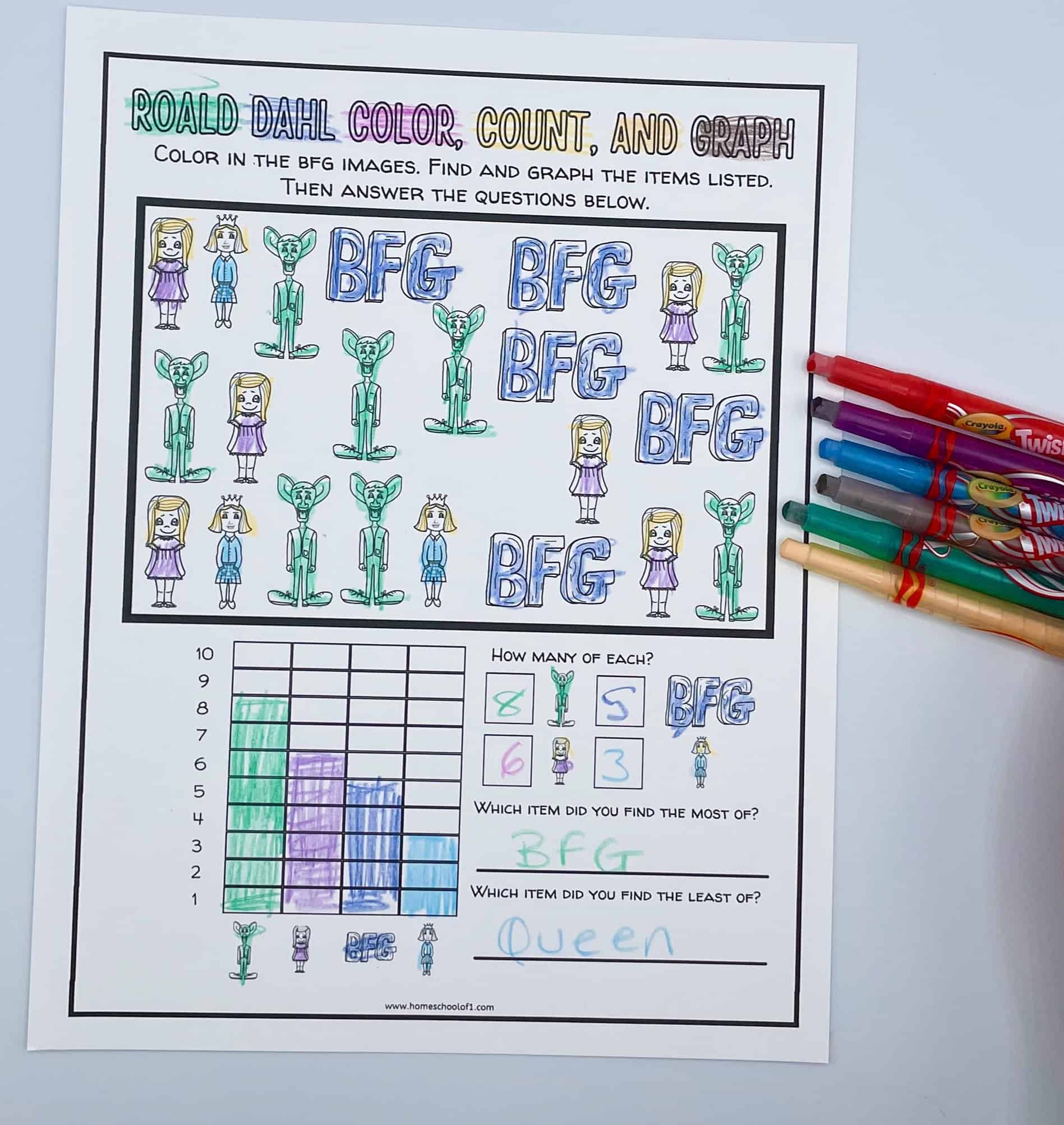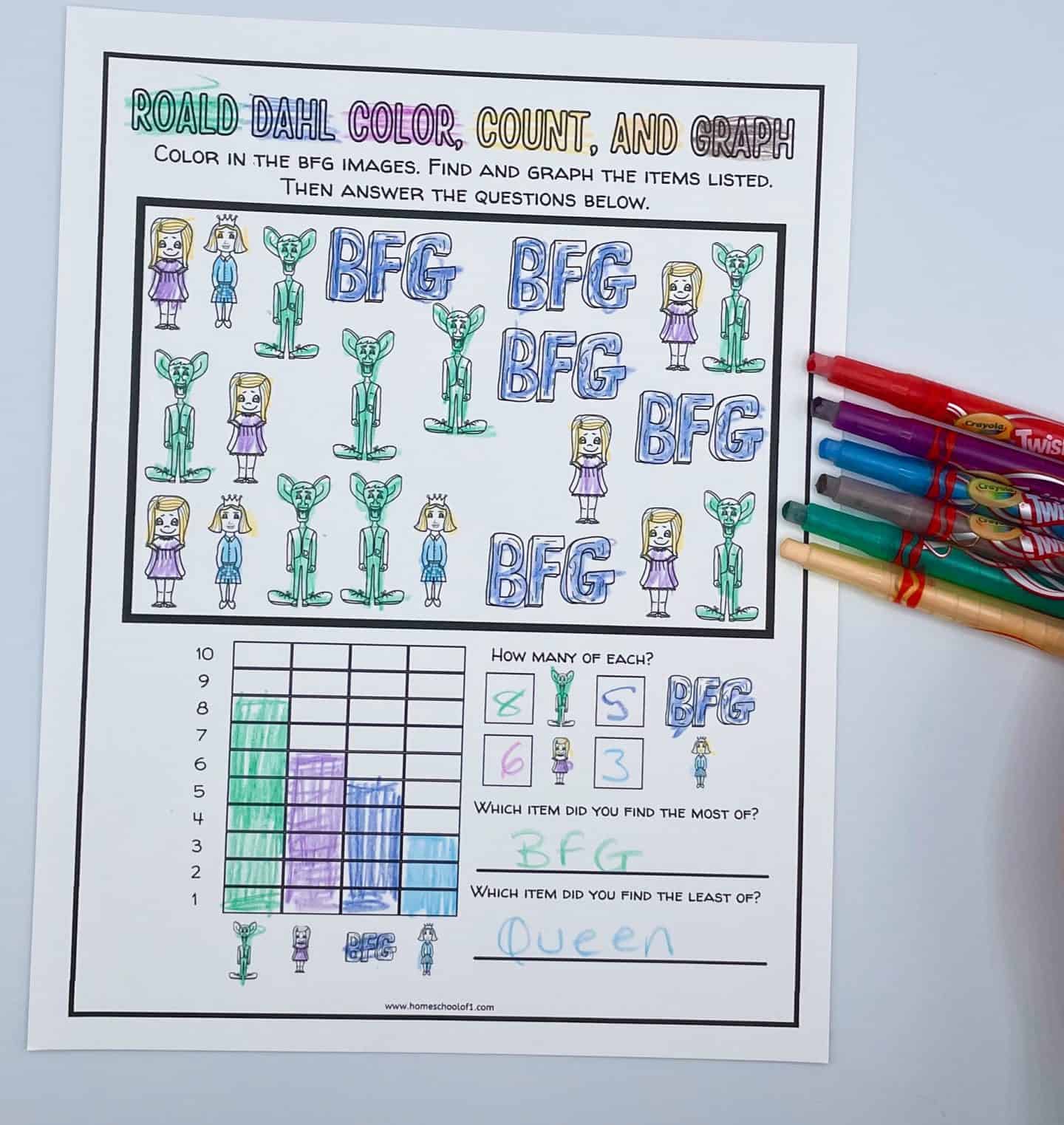 Then have a discussion with the children and ask them which image had the most, and which image had the least for each worksheet.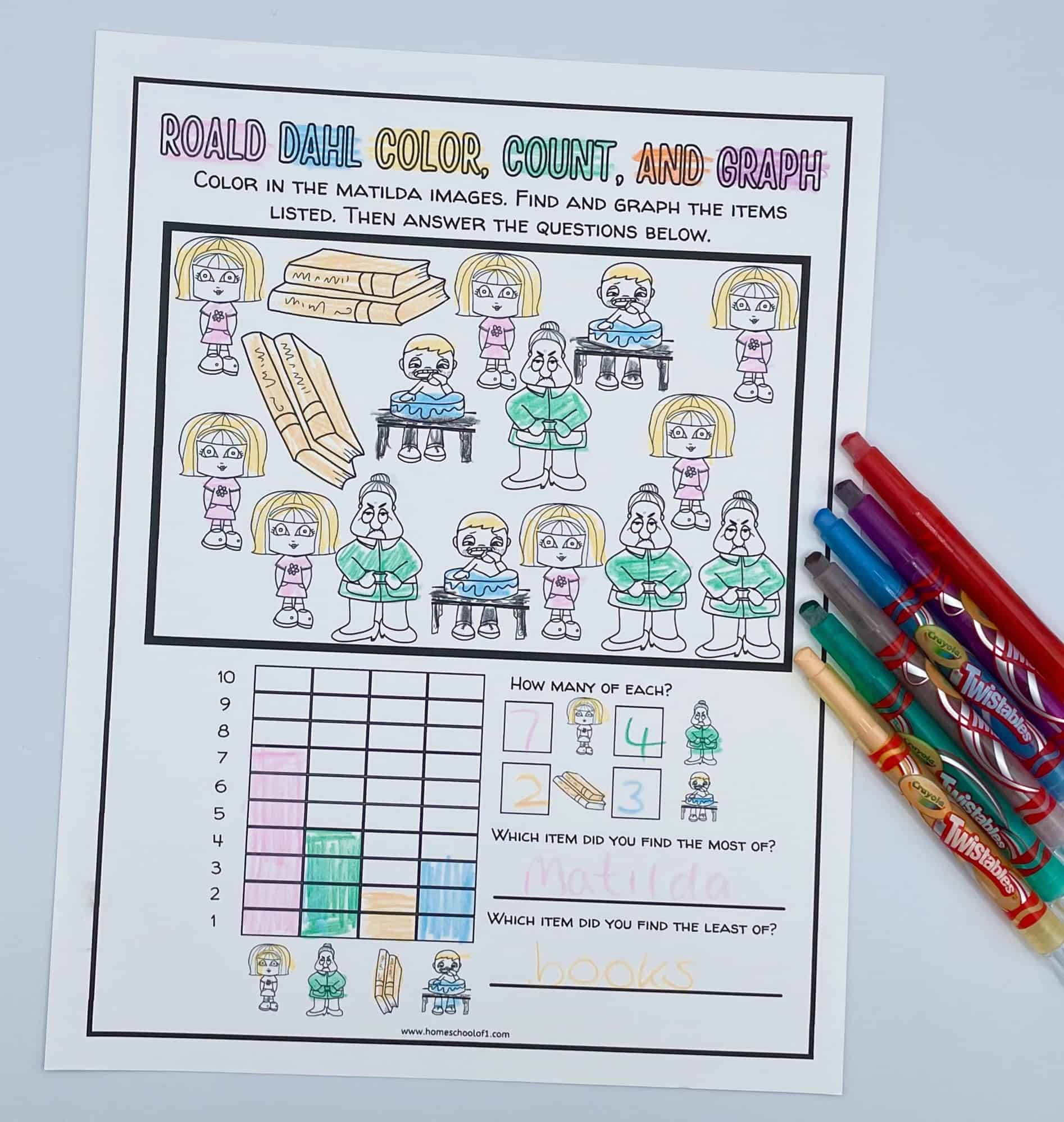 If you are looking for even more Roald Dahl Day activities I think you will love these.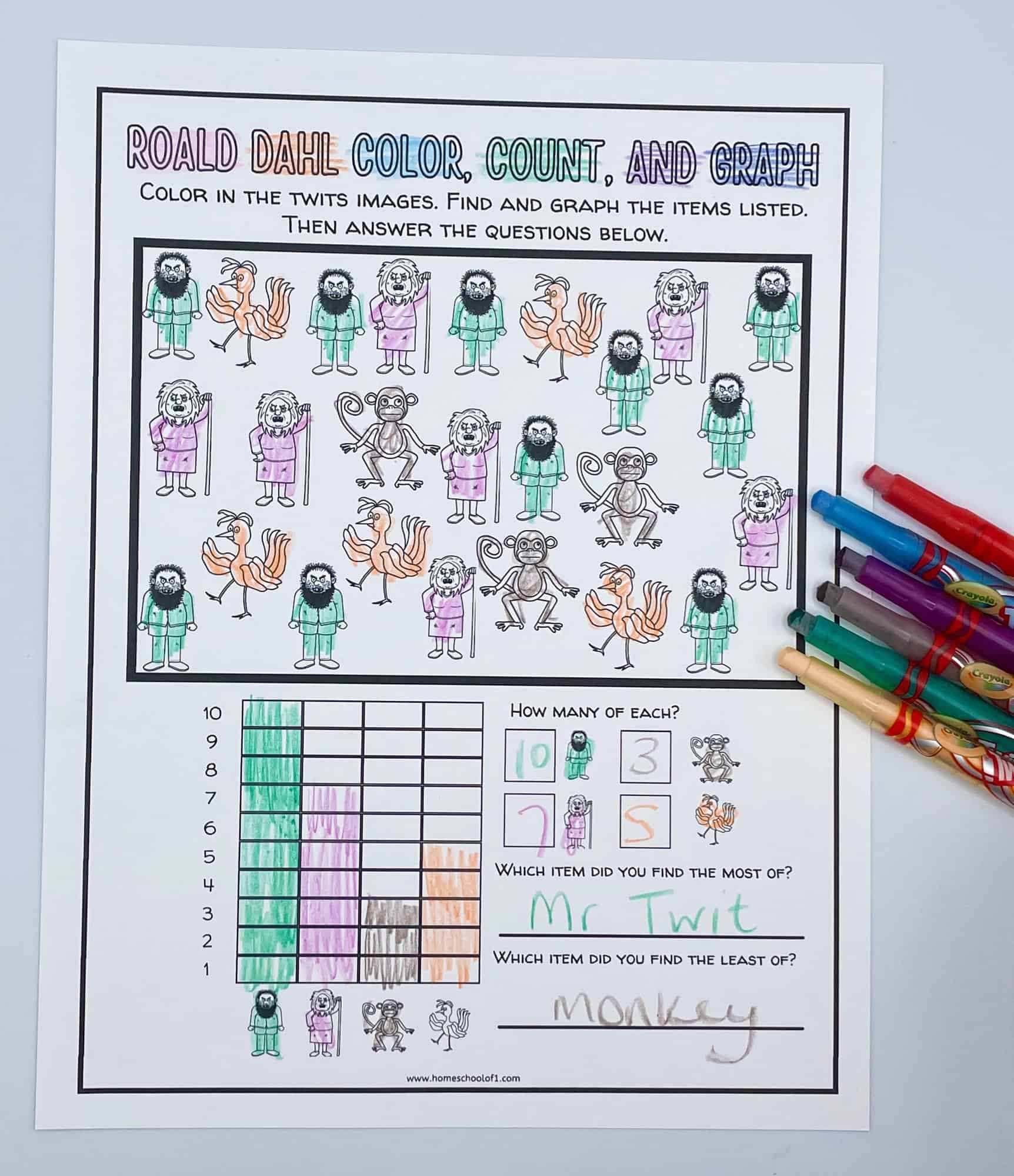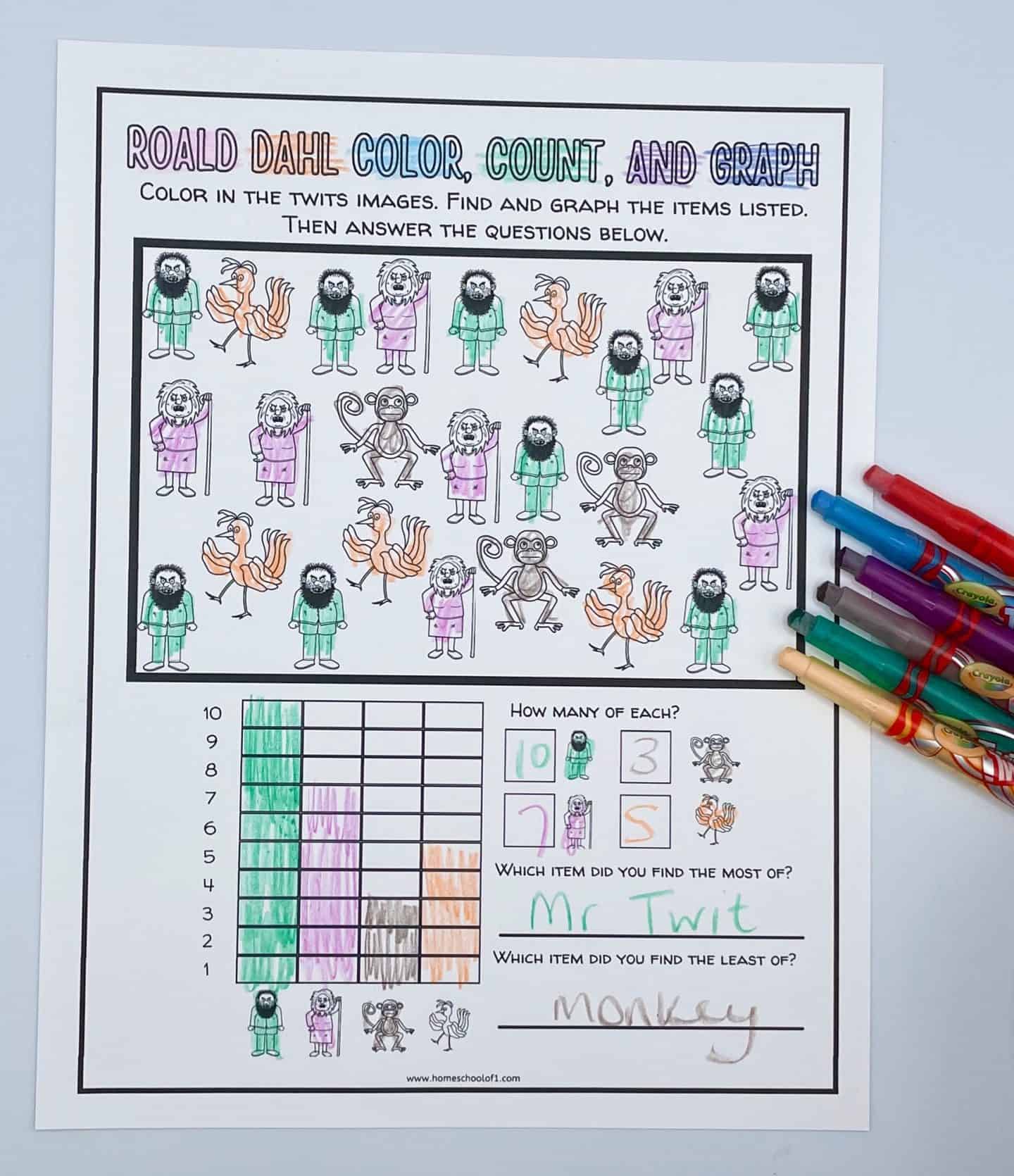 I think you will also love:
Download Free Roald Dahl Maths Printables
Make sure you choose the correct paper size and click on the shrink to fit button. All of our free printables work better when printed on cardstock (this is the one we use and love.)
Last Updated on 16 November 2022 by homeschoolof1