Free Printable Thanksgiving Bingo Cards
If you have younger children coming over for Thanksgiving you are going to love these free printable Thanksgiving bingo cards.
November is going to be here in the blink of an eye! There is something special about Thanksgiving in our home as it is my husband's birthday at the end of November too.
So this year I wanted to add even more fun, so I have created 5 free Thanksgiving bingo cards for you to print out and enjoy with your little people.
These Thanksgiving activities for kids are perfect for the classroom, in your homeschool, or just with friends and family. We absolutely love playing bingo it brings back childhood memories for me, and it is such a fun and easy game to play.
These are perfect for younger children, but if you are playing with older children why not give them multiple boards to play with at once!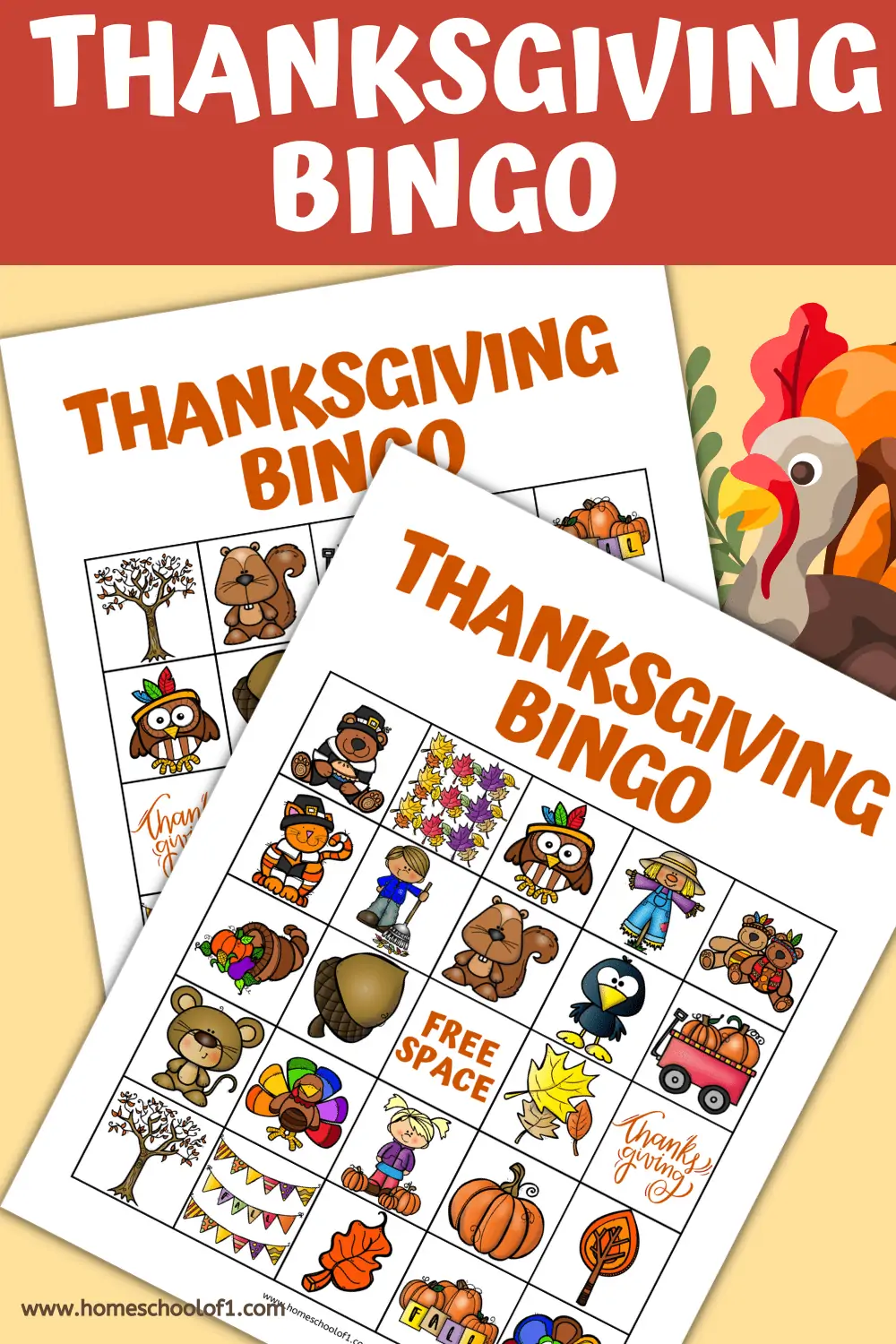 **There may be affiliate links in this post. You can read my full disclosure at the bottom of the page.**
What preparation is needed to play Thanksgiving bingo?
Included are 5 x free printable bingo cards (5X5) and we have also included the images for you to cut out. So you can put them in a hat and pull them out.
This fun Thanksgiving bingo game is such a simple activity, and yet it is so much fun to play.
Print out the game (either in color or black and white) we like to use cardstock, but any printer paper will work.
For a more professional look (and so you can use it next year!) I highly recommend a laminator. If you're anything like me you probably laminate everything anyway!
Turkey Trouble
Thanksgiving on Thursday (Magic Tree House Book 27)
There Was an Old Lady Who Swallowed a Turkey!
How to Catch a Turkey
Gobble Gobble Mad Libs: World's Greatest Word Game
Balloons over Broadway: The True Story of the Puppeteer of Macy's Parade (Bank Street College of Education Flora Stieglitz Straus Award (Awards))
Grab your paper trimmer and cut out the images on the calling card (or scissors if you have a steady hand!). Just cut out the images sheet and not the sheets that say Thanksgiving Bingo on them as they are used as the boards to give to the kids.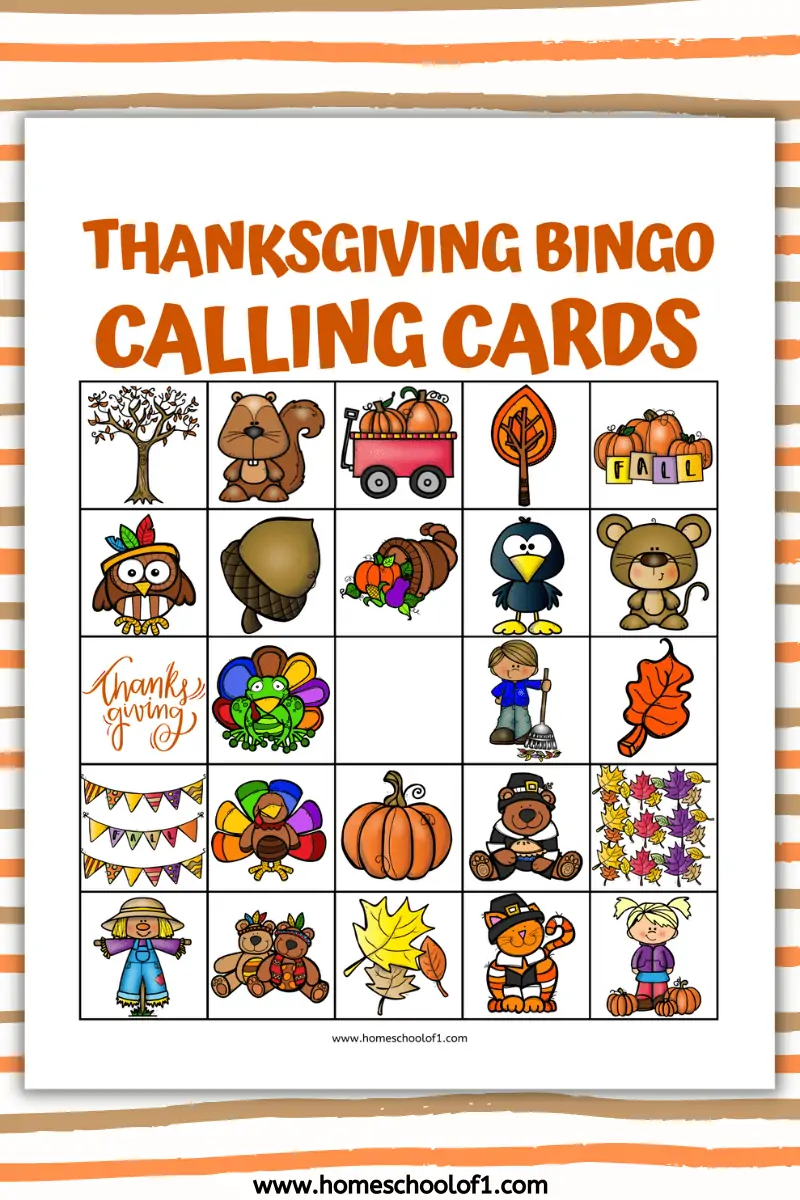 Put the images into a hat or a cornucopia ready to call out.
How to Play Thanksgiving Bingo?
When you have printed all of the bingo boards and cut out the calling cards. You are ready to play Thanksgiving bingo.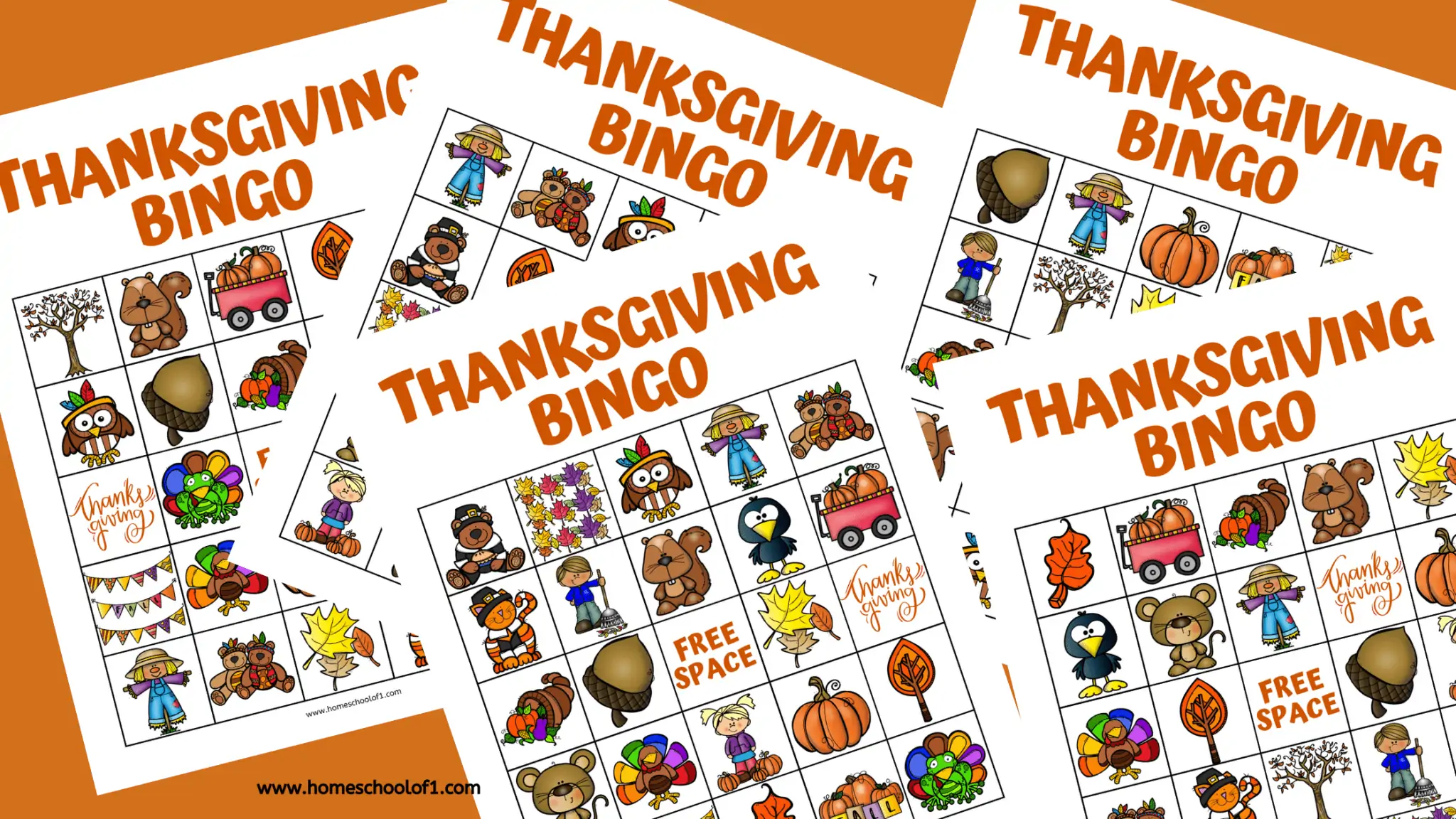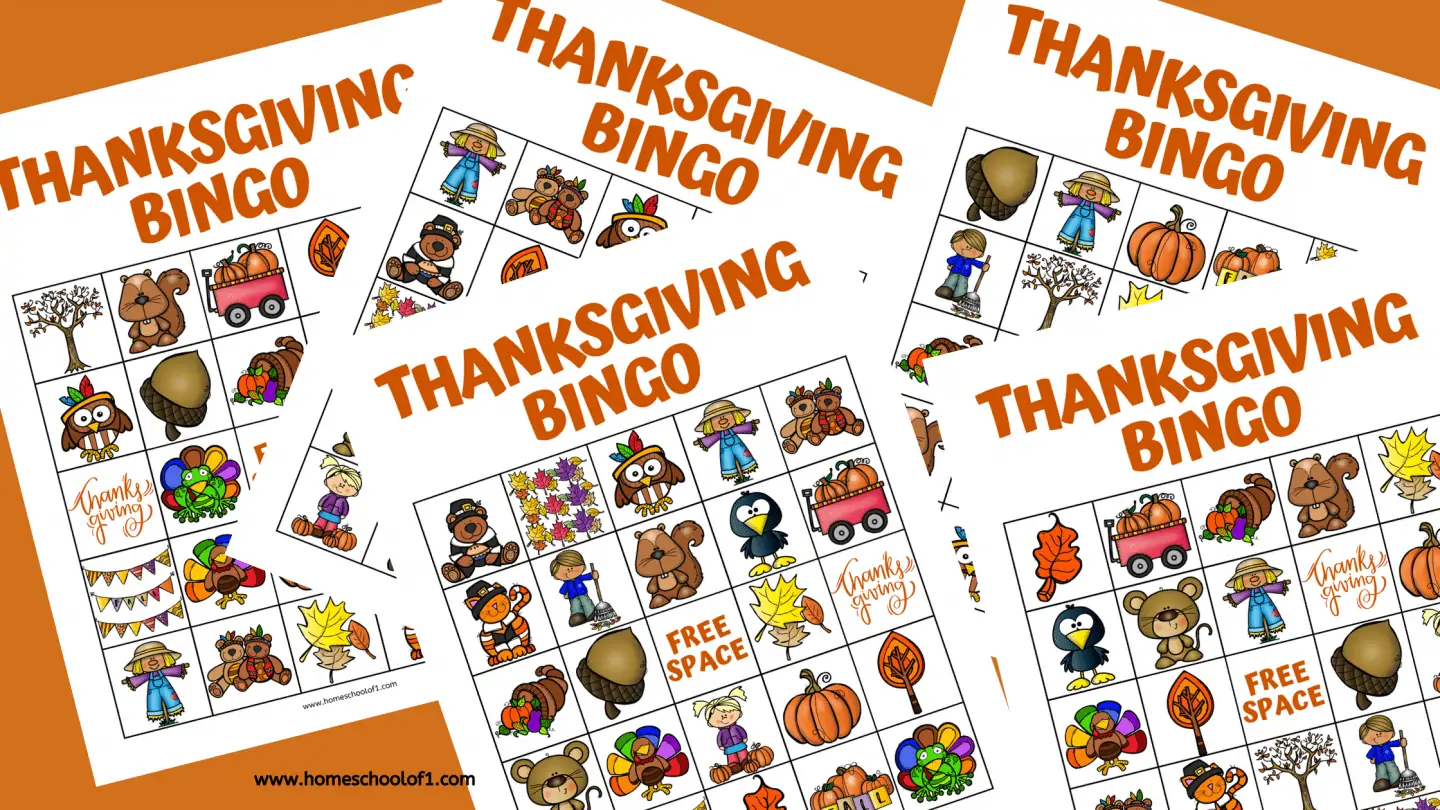 Give each player a bingo card and something to use as dot markers, such as small candies, coins, or buttons.
Designate one person as the bingo caller. This person will call out the images that correspond to the squares on the bingo cards.
The bingo caller will randomly select an image from the hat and announce it to the players. For example, they might say "Turkey" or "Pumpkin."
Players will then check their bingo cards to see if they have the announced image. If they do, they place a marker on that square.
The goal is to complete a row, column, or diagonal of marked squares. Once a player has a complete line, they call out "Bingo!" to signal that they've won that round.
After a player calls out "Bingo," everyone should pause to verify that the marked images on their card indeed form a valid line. If the images match the announced ones and form a line, the player wins that round.
You can play multiple rounds of Thanksgiving Bingo. Switching the bingo caller and continuing until everyone has had a chance to win.
To make it even more exciting, you can offer small prizes for the winners of each round. Prizes could be as simple as Thanksgiving-themed stickers or small treats.
Tater Toss! Toss That Tater – Electronic Plush Musical Potato Passing Game for Kids – Great for Birthday Parties & Families
Do You Really Know Your Family? A Fun Family Game Filled with Conversation Starters and Challenges – Great for Kids, Teens and Adults
Tifeson Thanksgiving Games – Thanksgiving Bean Bag Toss Game with 3 Bean Bags for Kids Adults – Turkey Hanging Toss Game Banner Fall Thanksgivng Decorations Supplies
Family Feud: Disney Editon – Board Game Family Fun Party
Exploding Kittens Card Game – Original Edition, Fun Family Games for Adults Teens & Kids – Fun Russian Roulette Card Games – 15 Min, Ages 7+, 2-5 Players
Taco vs Burrito Card Game – Wildly Popular Surprisingly Strategic Family Game Night – Created by a 7 Year Old – Perfect for Boys, Girls, Kids, Families and Adults Who Love Family Games and Board Games
Additional Thanksgiving ideas for kids
Other bingo printable cards
Don't let the fun stop here, we have free bingo printable cards for every holiday!
Download the free Thanksgiving bingo printable cards
Make sure you choose the correct paper size and click on the shrink to fit button. All of our free printables for kids work better when printed on cardstock (this is the one we use and love.)
Last Updated on 23 August 2023 by homeschoolof1