Free Halloween Bingo Cards For Spooky Fun (Printable)
These Halloween bingo cards are a great game to play with the kids either at school or just before they go trick or treating.
These Halloween bingo boards are perfect for younger children. But it can easily be adapted for older children, by giving them multiple boards to play with at once.
We absolutely love playing bingo it brings back happy childhood memories for me, and it is such a fun and easy game to play. For other Halloween games check out our favorites.
Included are 5 x free printable bingo cards (5×5) and we have also included the images for you to cut out. So you can put them in a trick or treat bag and pull them out.
I think you will also enjoy our free Halloween alphabet activities that the preschoolers and kindergartners will love. For even more bingo fun this season download our free fall bingo printables.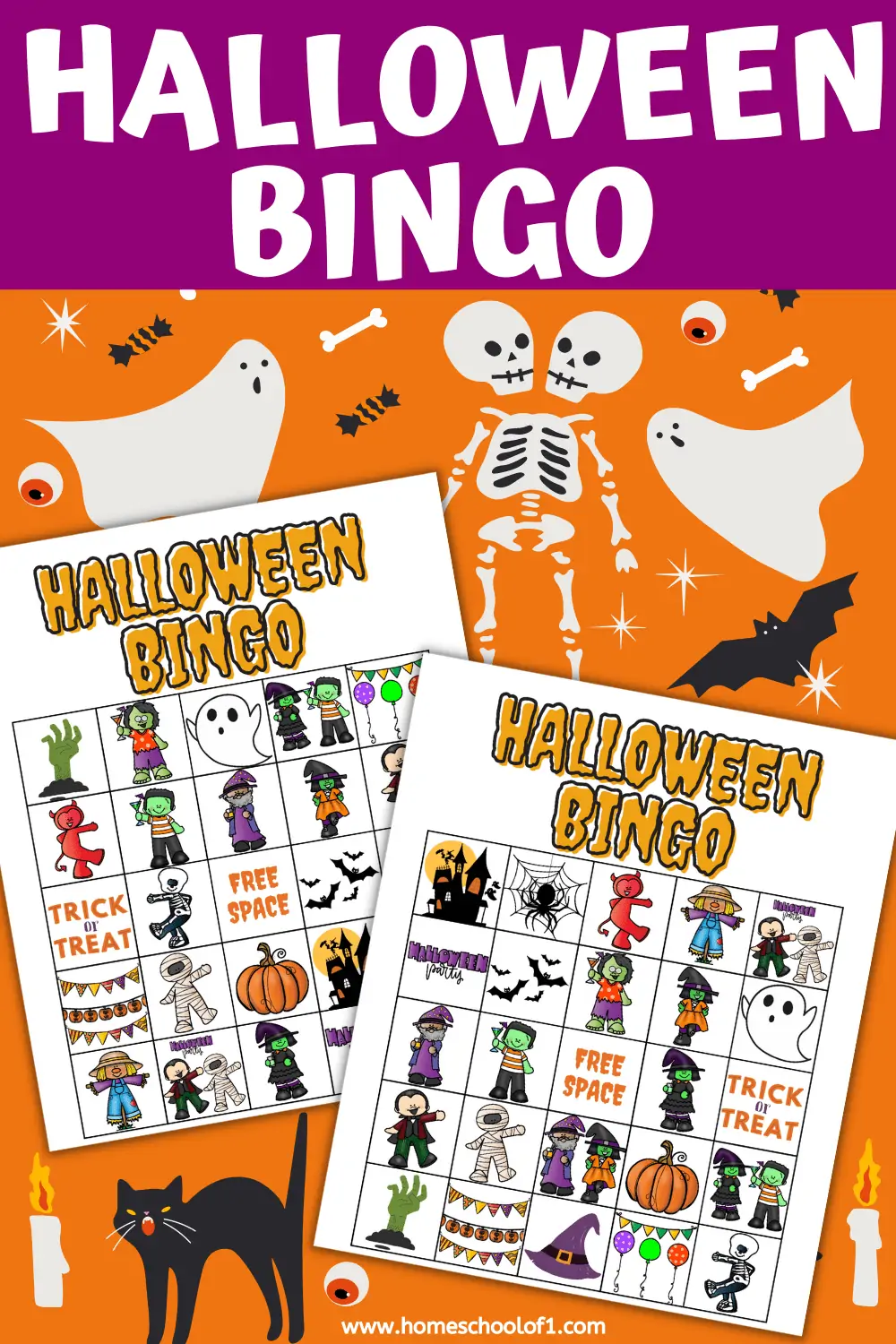 **There may be affiliate links in this post. You can read my full disclosure at the bottom of the page.**
Bingo Halloween Games for Preschoolers
This is such a simple game, and yet it is so much fun to play.
Print out the game (either in color or black and white) we like to use cardstock, but any printer paper will work.
For a more professional look (and so you can use it next year!) I highly recommend a laminator. If you're anything like me you probably laminate everything anyway!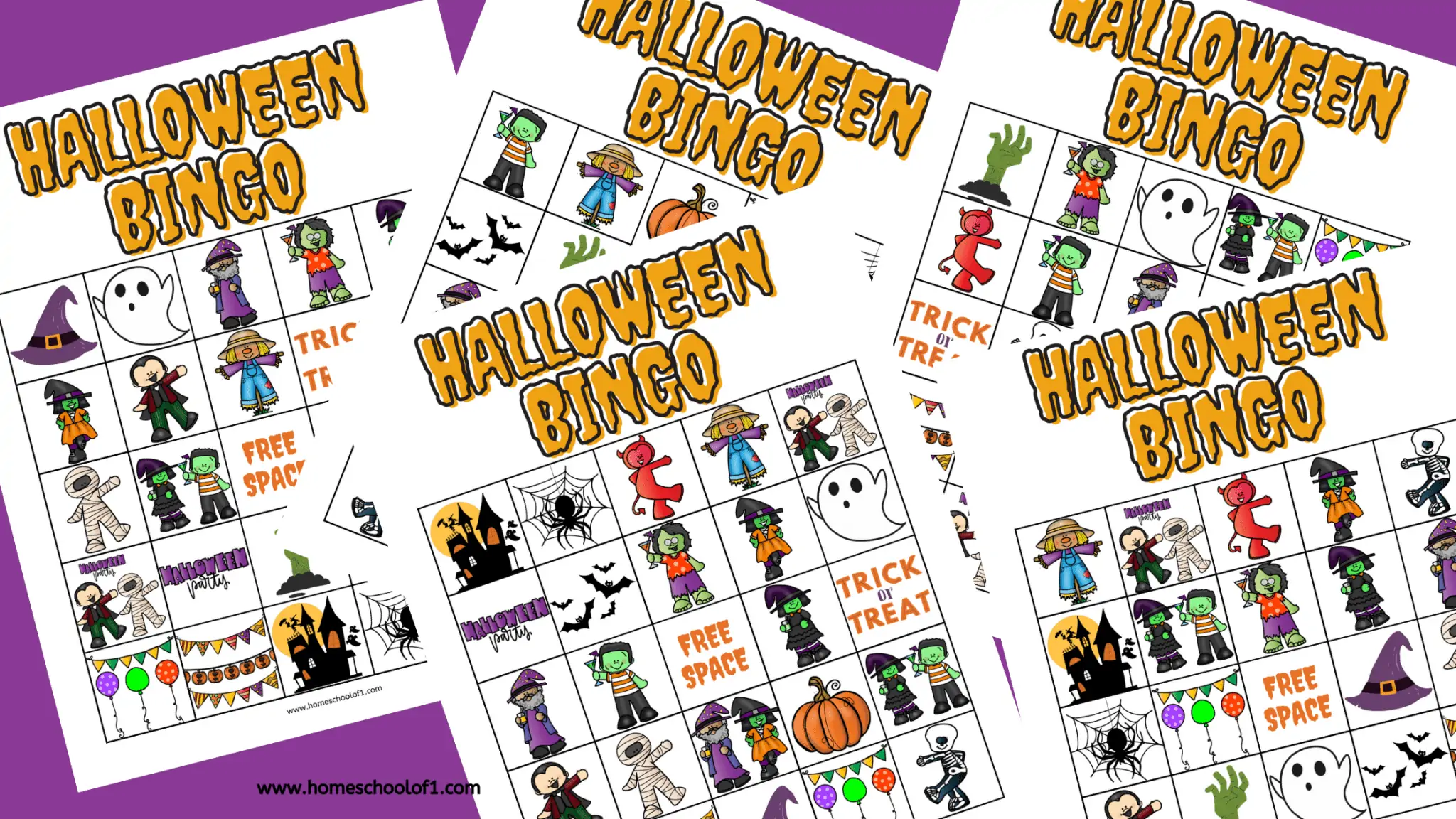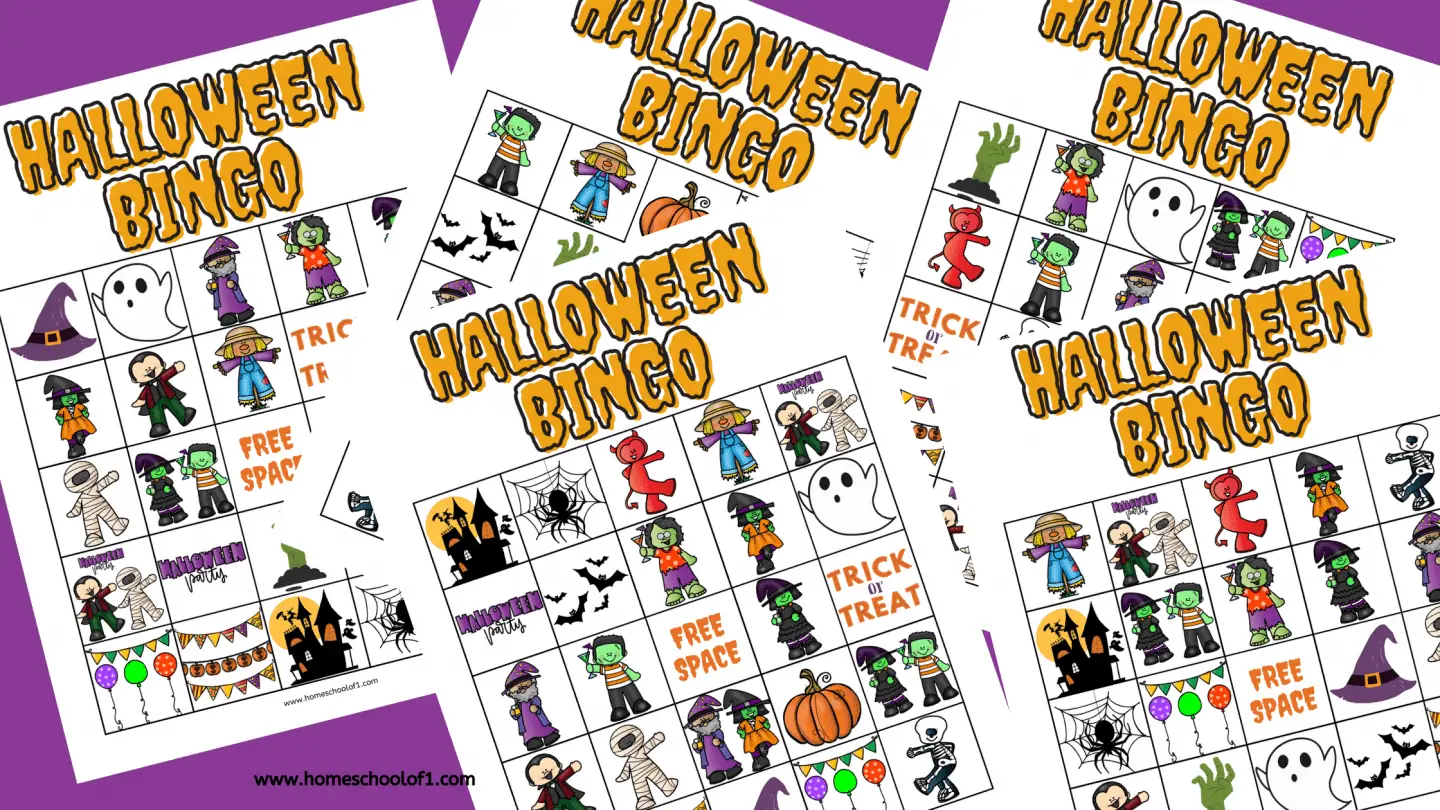 Grab your paper trimmer and cut out the images (or scissors if you have a steady hand!). Just cut out the images sheet and not the sheets that say Halloween Bingo on them as they are used as the boards to give to the kids.
Put the images into a Halloween trick or treat basket.
How to Play Halloween Bingo with younger children?
Give each child a bingo board, there are 5 different boards included.
Give each child a pen (or if you want to make it even more special, these dot markers are just perfect for playing bingo!)
You then pick out a bingo calling card and describe what it is, if the children have that Halloween image then they mark it on their board.
The children need to get 5 in a row either horizontally, vertically, or diagonally, and they can use the FREE space if they need.
The first person to get 5 in a row, shouts BINGO, and they are the winner.
When everyone knows the rules of the game, start playing and see who gets to shout bingo first.
Other Halloween ideas for kids
Download the Free Printable Halloween Bingo Game
Make sure you choose the correct paper size and click on the shrink to fit button. All of our free printables work better when printed on cardstock (this is the one we use and love.)
Other free bingo printables
Last Updated on 12 April 2023 by homeschoolof1