Board Games for Kids Of All Ages in 2023
We absolutely love family game night and adding board games to our homeschool day, so I wanted to put together all of our favorite board games for kids.
These kid's board games are broken down into age groups, then into the best educational games, and finally, board game reviews. This will make it easier to search for what you are looking for.
If you are looking to add more fun to your homeschool, get new games for family game night, or just want the kids to unplug. You are going to find the best games for kids below.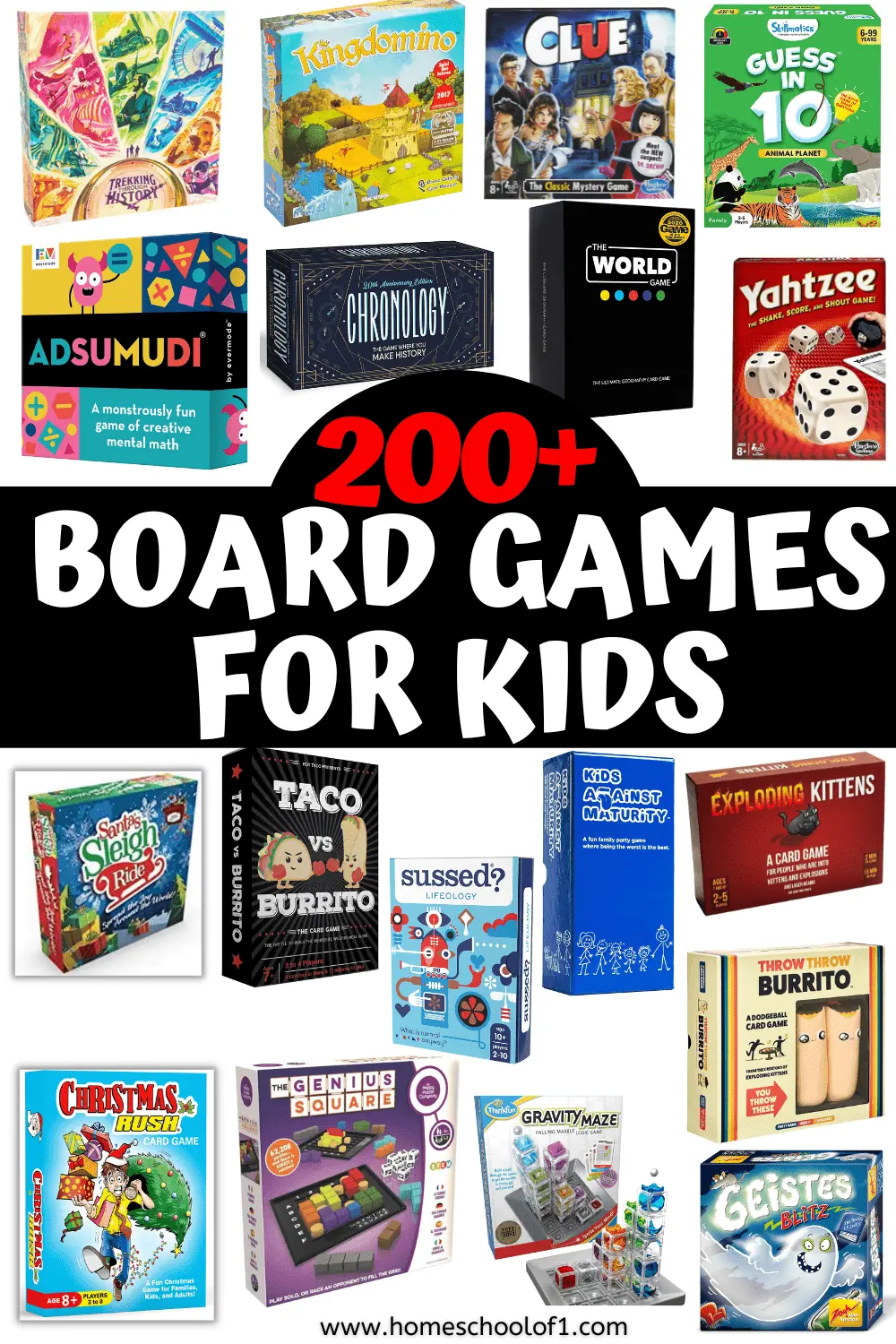 **There may be affiliate links in this post. You can read my full disclosure at the bottom of the page.**
Kid's Board Games
Whether you're a parent, teacher, or simply a board game enthusiast looking for new ways to engage and entertain the young ones, you've come to the right place.
Board games are awesome for kids!
They help them learn important stuff like problem-solving, critical thinking, and how to socialize with others.
Plus, they're super fun to play with friends and family. These are the best family board games for all ages.
But with so many options available, it can be overwhelming to find the perfect board game that will capture your child's imagination and keep them engaged.
That's why we've created this comprehensive guide to kid's board games.
Board Games for Kids by Age
Get ready to dive into the exciting world of board games, tailored to different age groups.
We know that finding the right game for your kiddo can be a bit like searching for buried treasure, but fear not!
We've got your back with this ultimate guide to board games by age.
So buckle up and get ready for a fun-filled journey, packed with recommendations that will keep your little ones entertained, giggling, and maybe even teaching you a thing or two along the way!
Let's roll the dice and embark on this epic adventure of gaming goodness!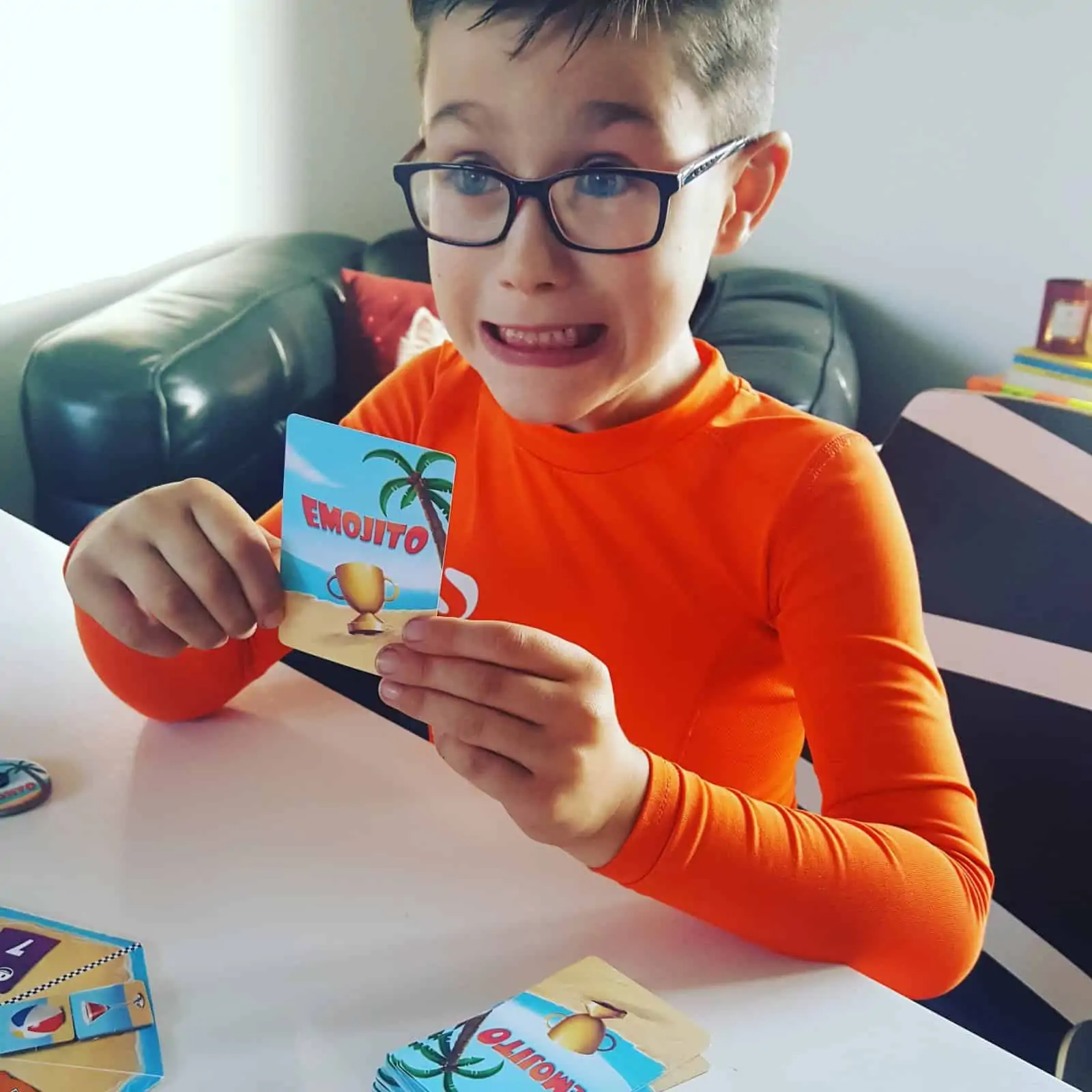 Educational Board Games
Welcome to a world where learning becomes an exciting game!
In this list of best educational board games by subject, we'll explore our favorite games.
Whether you're looking to reinforce math skills, expand vocabulary, delve into history, or explore science concepts. You will find the perfect board game: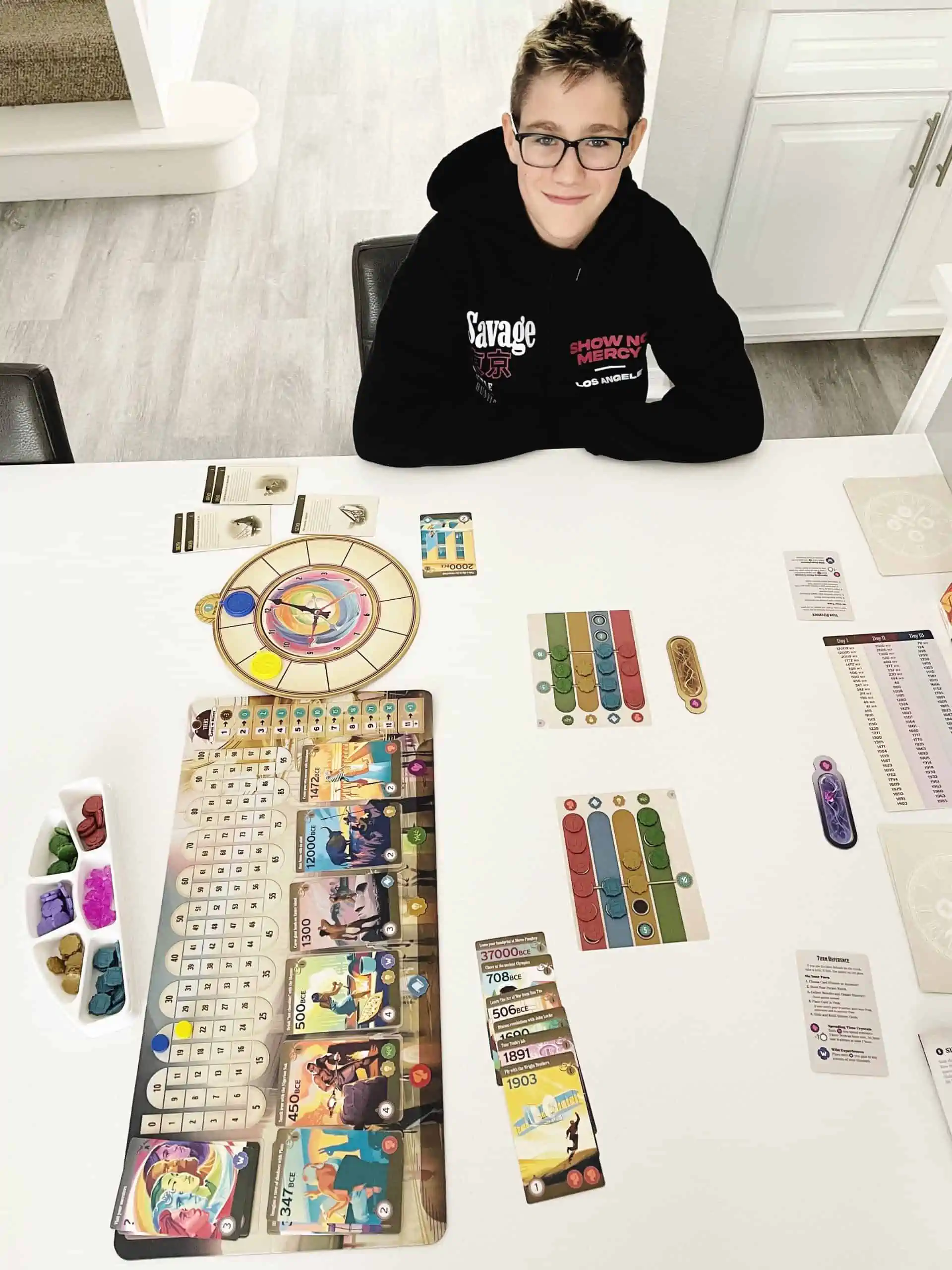 Seasonal Board Games
'Tis the season for board game fun!
While the holiday spirit has us all excited for Christmas-themed games, we're here to let you in on a little secret: there's much more to come!
In this roundup of seasonal board games, we'll dive into the jingle bells and holly jolly excitement of Christmas themed games, but don't worry, we won't stop there.
Stay tuned as we continue to update this post in the coming weeks, bringing you a treasure trove of board game recommendations for every season. Ensuring year-round entertainment and joy for you and your loved ones. Get ready to roll the dice and join us on this ever-growing adventure of seasonal board game goodness!
Board Game Reviews
Welcome to our board game review corner, where we take our passion for tabletop adventures to the next level!
In this series of in-depth board game reviews, we'll dive into the world of cardboard, dice, and meeples. Providing you with honest and comprehensive insights into the latest and greatest games.
What are the top 10 board games for kids?
The best board games for kids of all ages are:
At what age can children start playing board games?
The age at which children can start playing board games can vary depending on their individual development and interests. However, many experts suggest that children can begin to engage with simple board games as early as 3 years old. At this age, they can start to understand basic concepts. Such as taking turns, following simple rules, and counting spaces on a board.
Preschool-age children, typically around 3 to 5 years old, are often drawn to games that involve colors, shapes, and basic counting skills. Games like Candy Land and Chutes and Ladders are great choices for this age group. As they promote early learning and provide a foundation for understanding game mechanics.
As children grow older, around 5 to 8 years old. They can handle more complex games that involve strategic thinking and decision-making. Games like Guess Who? are excellent options as they introduce elements of strategy and problem-solving while still being enjoyable for younger players.
By the time children reach 8 years old and beyond. They can start exploring a wider range of board games that may involve more complex rules and gameplay mechanics. Games like Monopoly Junior and Clue Junior are fantastic choices for this age group, as they offer more depth and opportunities for critical thinking.
It's important to remember that every child is unique, and their readiness to play board games may vary. Some children may show an interest in games at an earlier age, while others may take a little longer to develop the necessary skills.
It's always a good idea to choose games that align with their current abilities and gradually introduce more complex games as they grow and develop.
Last Updated on 25 November 2023 by homeschoolof1