How to Have Fun With the Elf on the Shelf
We have been visited by the Elf on the Shelf for over 7 years now.
At Christmas, we have 4 Elf on the Shelf, and an Uncle Si come to visit! We also have a Halloween Elf on the Shelf that comes for a few days around Halloween!
We really are a little crazy, but we love it. Even after our son stopped believing that they went back to Santa every night, he still absolutely believes in the magic of Christmas. When he finally stopped believing completely (he was nearly 11 years old) I asked if he still wanted them to come, and without hesitation, he said yes.
Here you will find all the Elf on the Shelf-related posts on my site! I have also added a few links to our favorite accessories. We are constantly updating our posts, so scroll down and see what we currently have.
**There may be affiliate links in this post. If you make a purchase (after clicking one of my affiliate links) I'll earn some coffee money, which I promise to drink while supporting your journey. You do not pay a higher price. You can read my full disclosure at the bottom of the page.**
Elf on the Shelf Halloween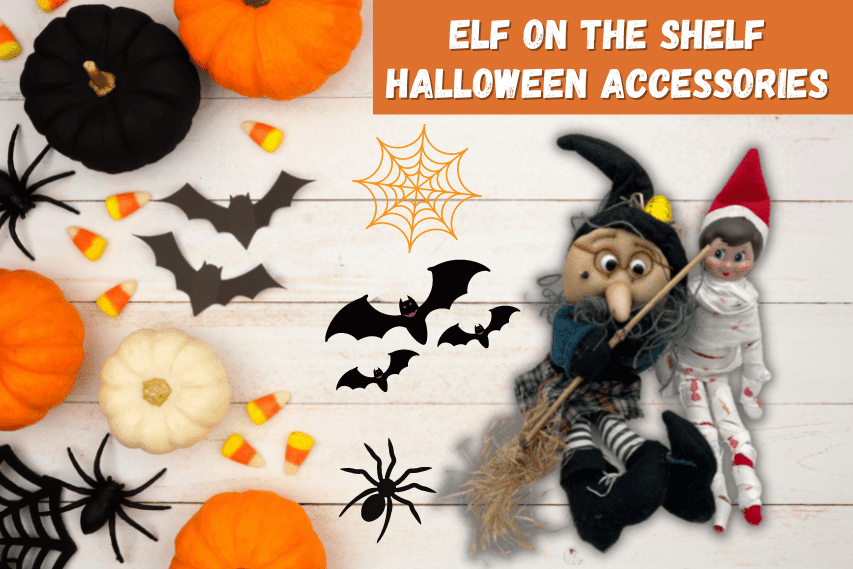 See what fun our elf gets up to on Halloween.
Halloween Elf Skeleton Costume
North Pole Breakfast
How to have a fun North Pole breakfast, with some healthy options too.
North Pole Breakfast printables
Elf on the Shelf Arrival
Our elves tend to come around the 1st of December, they normally bring with them a North Pole breakfast treat and some goodies.
Elf on the Shelf arrival letter
All about the Elf on the Shelf traditions and a free elf construction site.
Elf camera – the Elves are always watching and reporting back to Santa
Elf on the Shelf Fun Ideas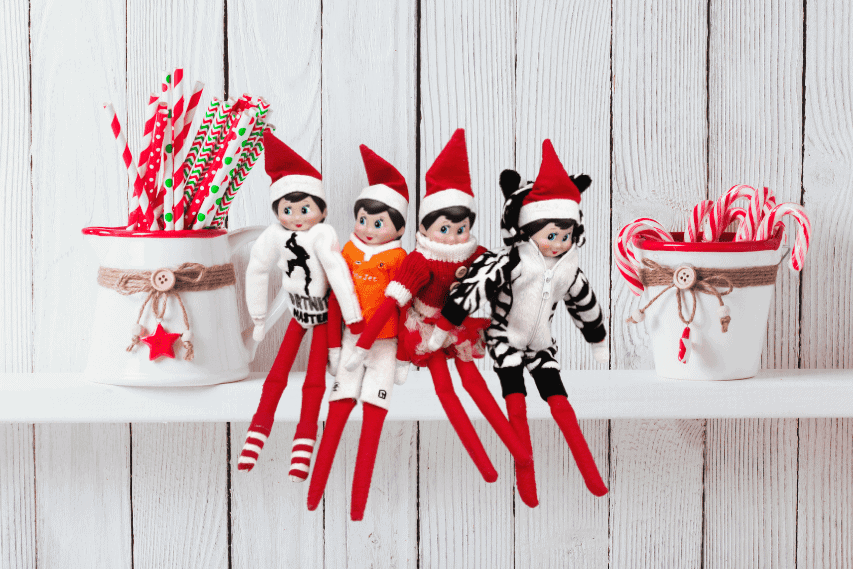 Especially as our son is now 12 years old, we have got a little lazy with moving the elves each night. Check out some really easy hiding spots.
Easy Elf on the Shelf ideas when you have no time!
Free Printable Elf on the Shelf Scavenger Hunt
For some writing fun, check out our Elf on the Shelf words within words free printable.
How to Say Goodbye to the Elf
This is really hard for younger children to understand, the elves come every day before Christmas in December, and then on Christmas morning, they have gone. We always leave an Elf on the Shelf goodbye letter when they come on 24th December.
Elf on the shelf goodbye letter
Personalized elf on the shelf goodbye letter
Follow Us on Pinterest
Last Updated on 14 May 2022 by homeschoolof1