How to Have Fun With the Elf on the Shelf
Homeschool of 1 has been visited by the Elf on the Shelf for over 7 years now.
At Christmas, we have 4 Elf on the Shelf, and an Uncle Si come to visit! We also have a Halloween Elf on the Shelf that comes for a few days around Halloween!
We really are a little crazy, but we love it.
Even after our son stopped believing that they went back to Santa every night, he still absolutely believes in the magic of Christmas.
When he finally stopped believing completely (he was nearly 11 years old) I asked if he still wanted them to come, and without hesitation, he said yes.
Here you will find all the Elf on the Shelf-related posts on my site! We are constantly updating our posts, so scroll down and see what we currently have.
The Elf on the Shelf activities are broken down into the following sections:
Elf on the Shelf Ideas for Halloween!
Elf on the Shelf Arrival
Elf on the Shelf Antics
Elf on the Shelf Activities for kids
Elf on the Shelf Goodbye
Make sure you save (and pin) this post for later, and definitely keep checking back as I am always adding new content.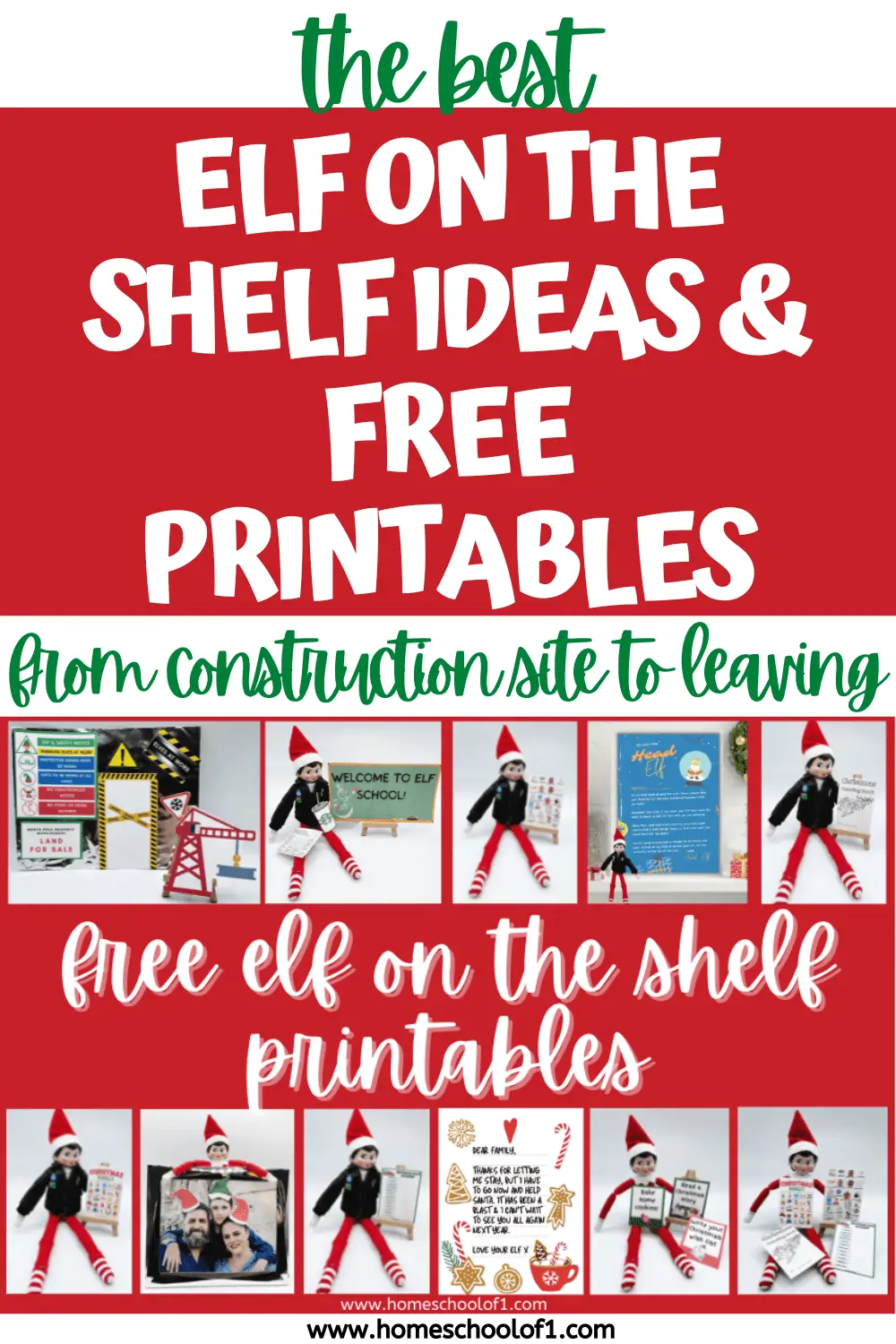 **There may be affiliate links in this post. You can read my full disclosure at the bottom of the page.**
Get all of the Elf printables
If you are in a rush and are tired of searching for Elf on the Shelf printables you can purchase all of my printables for a small fee here. There are 39 pages to print out!
41 pages are included in this download including:
North Pole Breakfast Menu (2 pages)
Elf construction zone (2 pages)
Snowman soup (2 pages)
Elf Kisses (2 pages)
Elf notes (3 pages)
Elf scavenger hunt (3 pages)
Elf memory game
Elf games
Elf hats
Elf on the Shelf word scramble (3 pages)
Elf names word search (2 pages)
Elf story coloring pages (7 pages)
Elf arrival letters (5 pages)
Elf goodbye letters (2 pages)
If I were an elf writing activity (1 page)
Elf on the Shelf yearbook (2 pages)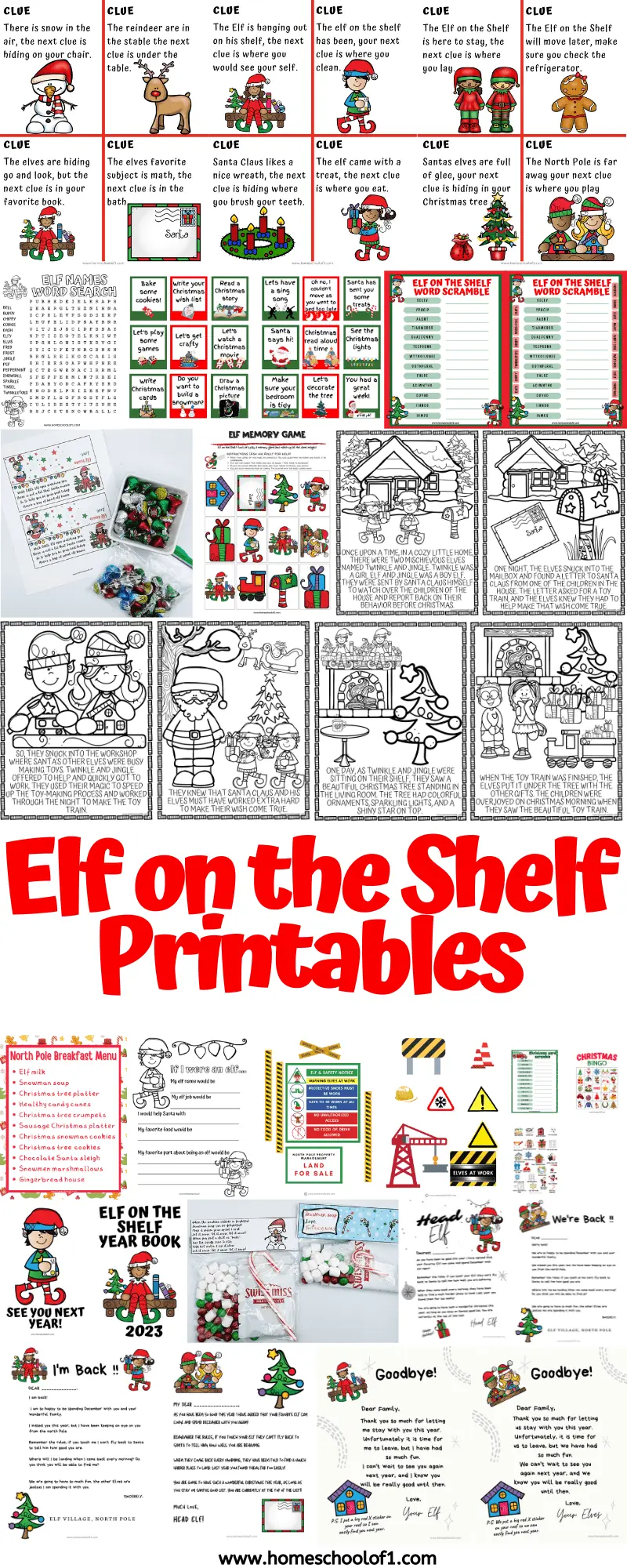 Last Updated on 2 June 2023 by homeschoolof1