Book Lists for Kids & Fun Free Reading Printables
At Homeschool of 1 we have books everywhere in our home. My son, even before he could read, would have his head in a book of some kind. I am going to share with you our favorite book lists for kids.
The easiest way to encourage children to read is to make it fun.
If they are 10 years old and want to read a picture book then that's great. If they are 5 years old and want to "read" Harry Potter that is ok too.
Don't get too hung up on what books they should be reading.
Just take their lead. My son went through a stage when he would only read comics, and another when he would only read Marvel, DC, or Star Wars encyclopedias.
Carry on reading for our book lists for kids and book related printables that will help you.
If you have older children why not show them the reading lists (my son has read literally ALL of these books, so feel free to ask me any questions that you or your child may have.)
Make sure you save (and pin) this post for later, and definitely keep checking back as I am always adding new content.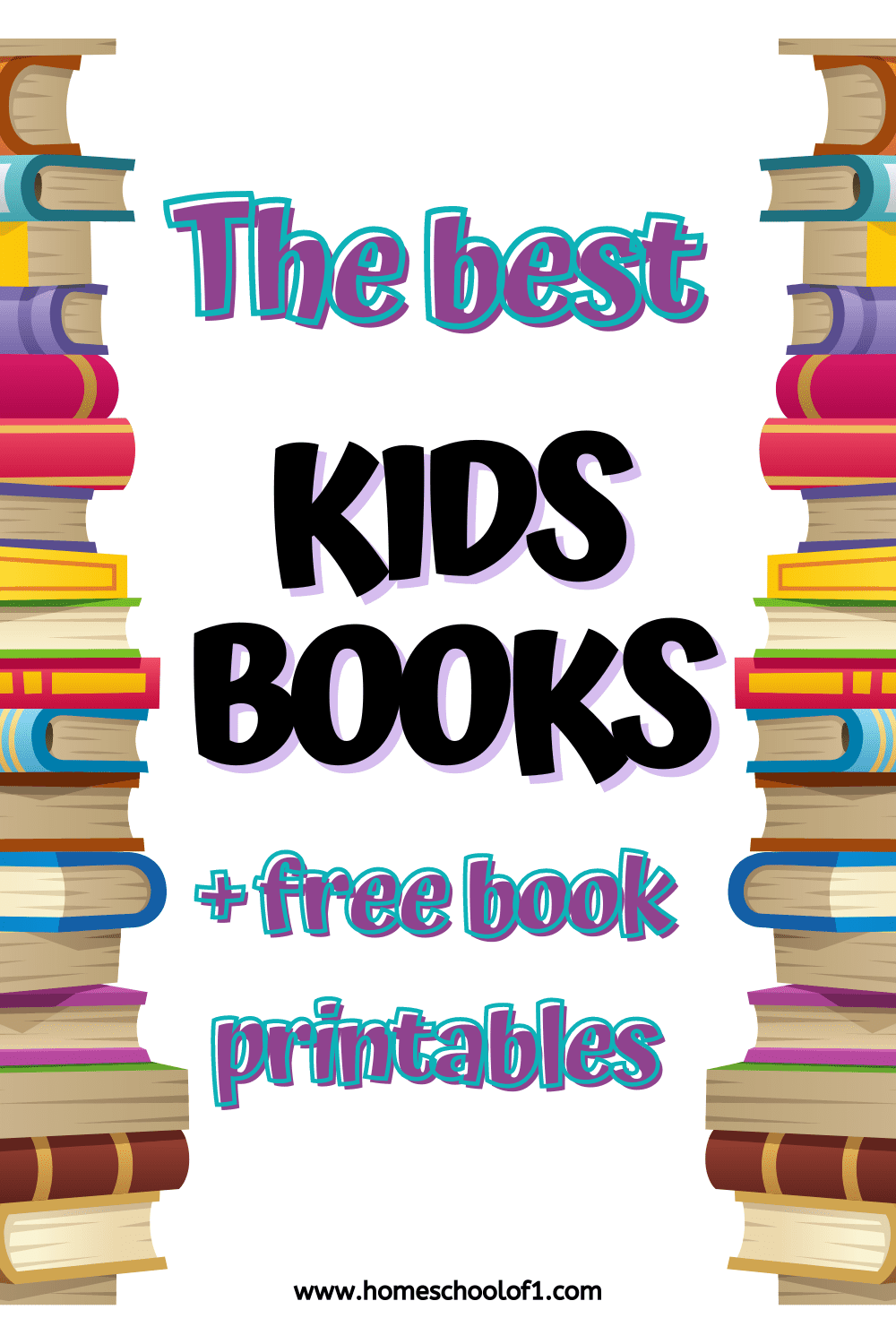 **There may be affiliate links in this post. You can read my full disclosure at the bottom of the page.**
Book Lists for Kids by Subject
Are you on the lookout for some awesome book recommendations to make learning fun for your kids?
Well, you've come to the right place!
Whether you're looking for captivating science books, fascinating history reads, exciting geography adventures, or even books on philosophy for the little thinkers in your life, we've got it all!
Plus, we'll also dive into some specific topics that your kids might love, like anatomy, butterflies, presidents, and yes, even pirates!
So, get ready to embark on a journey through these fantastic books that will spark curiosity and ignite your child's imagination.
Book Lists for Kids by Age
Are you searching for captivating books that are perfect for the young readers in your life?
We've added two amazing book lists tailored specifically for boys at different ages.
Whether you have a curious 9-year-old or a blossoming 13-year-old, we've got you covered with some fantastic recommendations:
Activity Books for Kids
Are you in search of activity books that will keep your kids entertained and their minds buzzing with excitement?
Get ready to discover a treasure trove of engaging and fun-filled activity books that will provide hours of enjoyment and keep those little ones busy while also sparking their creativity and learning.
Seasonal Books for Kids
Get ready to celebrate the seasons with some delightful and festive books for kids!
We've compiled a fantastic list of seasonal reads that will bring joy and excitement to your little ones throughout the year.
From St. Patrick's Day to Christmas, we've got you covered with these holiday-themed books:
Book Subscription Boxes
If you're on the lookout for the best monthly children's book subscription boxes, we've got you covered!
Subscription boxes are a fantastic way to keep your little ones excited about reading by delivering new and engaging books right to your doorstep.
We've curated a list of some top-notch subscription boxes that will ignite your child's love for reading and make it an enjoyable experience every month.
Reading Tips for Kids
Encouraging a love for reading in children is a wonderful way to ignite their imagination and foster lifelong learning.
Kids Authors
Have fun with some of our favorite children's authors from Shakespeare to Roald Dahl.
Get Ready for Reading Fun with these Free Printables
Are you ready to take your reading experience to the next level? Well, get excited because we've got some awesome free printables just for you!
These are great as World Book Day activities too:
What are the top 20 children's books of all time?
These are the most popular books for kids of all time:
Last Updated on 16 September 2023 by homeschoolof1