Best Book Lists for Kids & Free Book Printables
We literally have books everywhere in our home. My son even before he could read, would have his head in a book of some kind. I am going to share with you our favorite book lists for kids.
The easiest way to encourage children to read is to make it fun. If they are 10 years old and want to read a picture book then that's great. If they are 5 years old and want to "read" Harry Potter that is ok too.
Don't get too hung up on what books they should be reading. Just take their lead. My son went through a stage when he would only read comics, and another when he would only read Marvel, DC, or Star Wars encyclopedias.
On his Christmas list (and still now he is older) there will always be at least 10 books he wants!
Carry on reading for our best book lists for kids and book printables that will help you. If you have older children why not show them the reading lists (my son has read literally ALL of these books, so feel free to ask me any questions that you or your child may have.)
A lot of these books are definitely focused on boys. At Homeschool of One, I only have Freddie! So I am not going to pretend I know what girls read, I know all of my son's "girl" friends would read everything on these lists, and I really don't mean they are not appropriate for girls, they are just what I know Freddie likes. Maybe I should have called them 100 books for 9 year olds that my son loves!
These kid's book posts are in the following order:
Book lists for kids
Seasonal book lists
Best educational books
Book printables
Reading tips
Kids authors
Bookmarks to color in
Make sure you save (and pin) this post for later, and definitely keep checking back as I am always adding new content.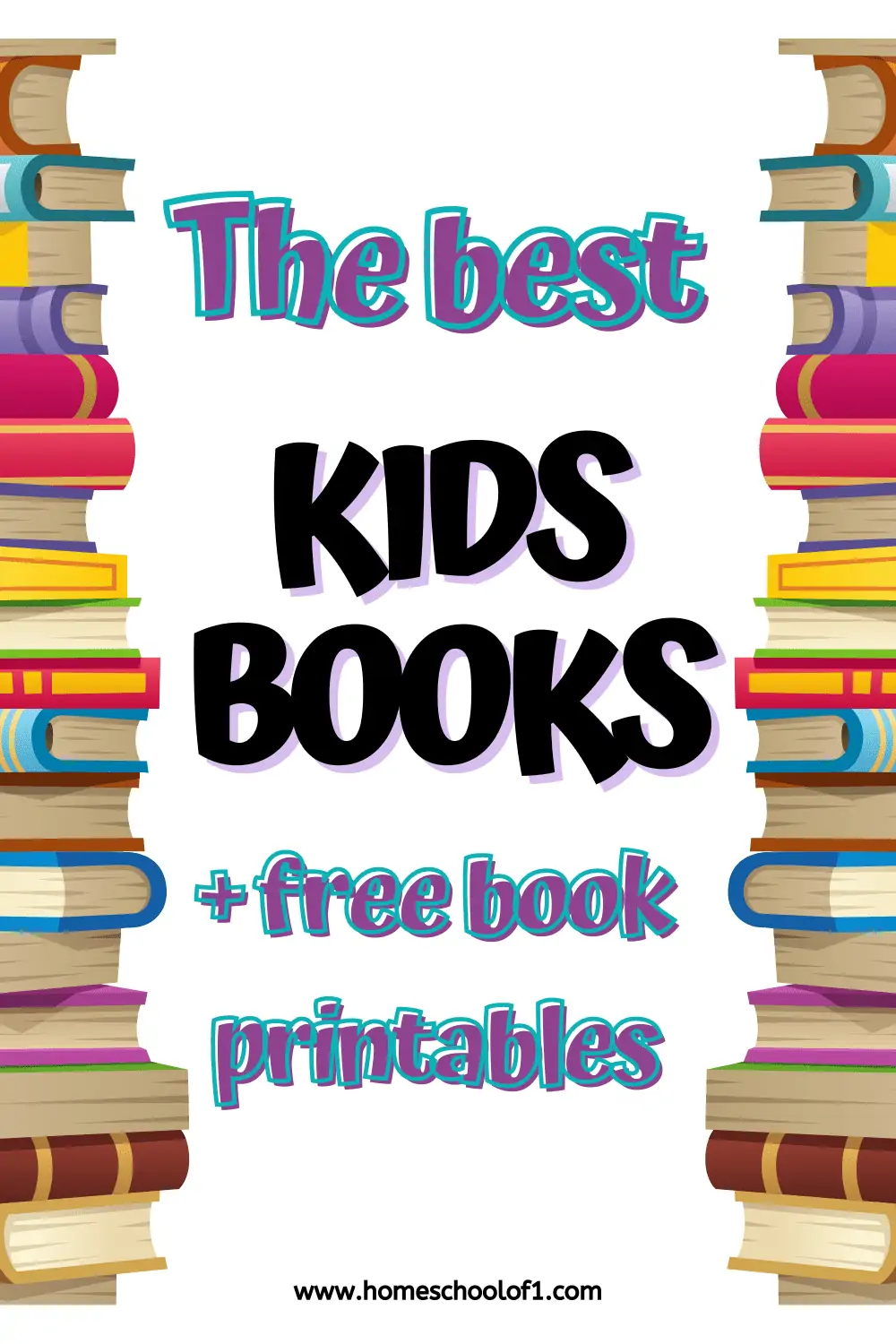 **There may be affiliate links in this post. You can read my full disclosure at the bottom of the page.**
Kids Books Pinterest Board
Last Updated on 31 May 2023 by homeschoolof1