Best Handprint Crafts The Kids Will Love
At Homeschool of 1, we are always looking for new ways to create happy memories. These free handprint crafts are a great way to do that.
When it comes to crafting with kids, handprints are a go-to favorite.
There's something undeniably precious about those tiny hands leaving their unique mark on a piece of art.
And what's even better?
We've got you covered with free templates that will take your handprint crafts to a whole new level!
Whether you're looking to create personalized gifts, decorate the house, or simply have a fun-filled afternoon, these templates will spark your child's creativity and make the process a breeze.
From adorable animals to Christmas gnomes, there's a template for every interest and occasion.
Make sure you save (and pin) this post for later, and definitely keep checking back as I am always adding new content.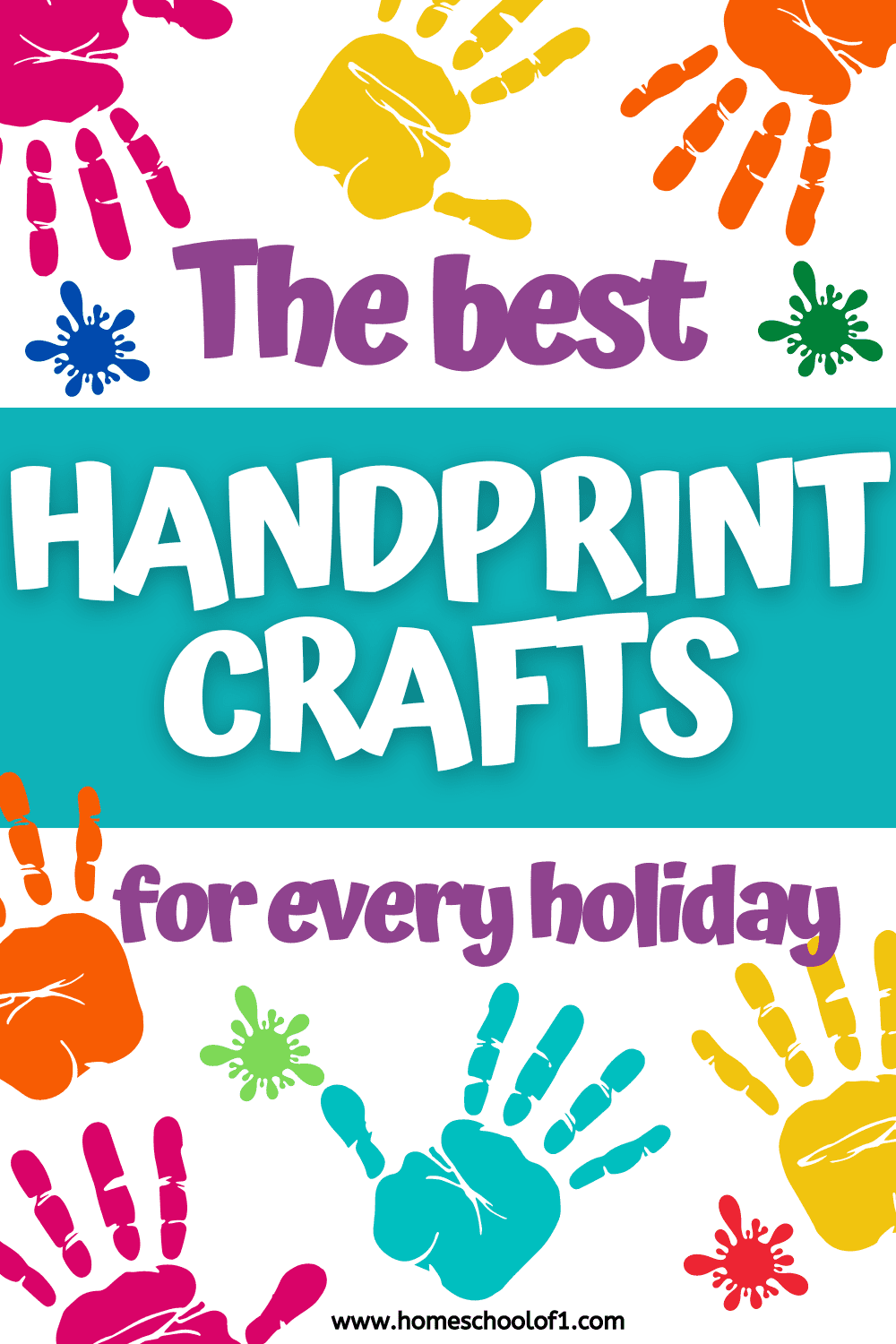 **There may be affiliate links in this post. You can read my full disclosure at the bottom of the page.**
Have fun with free handprint templates
Not only are handprint crafts a fantastic opportunity for your child to explore their artistic side, but they also provide a hands-on sensory experience. The feel of the paint on their hands, the mix of colors blending together, and the sheer delight of seeing their creations come to life—these activities engage their senses and promote fine motor skills development.
So, get ready to embrace the messiness and let your child's imagination run wild. Our free handprint templates are the perfect way to bond, create lasting memories, and unleash your little one's artistic flair.
Don't worry if you're not a Picasso or a crafting expert. The most important thing is to have fun and enjoy the process together. Let's get those little hands messy and embark on a thrilling adventure of creativity and imagination. It's time to unleash the magic of handprint crafts with our fantastic collection of free templates.
What is the best paint for handprints?
We have used many different paints over the years but our favorite paint for kid's handprints is Crayola (these Colorations are a close second.)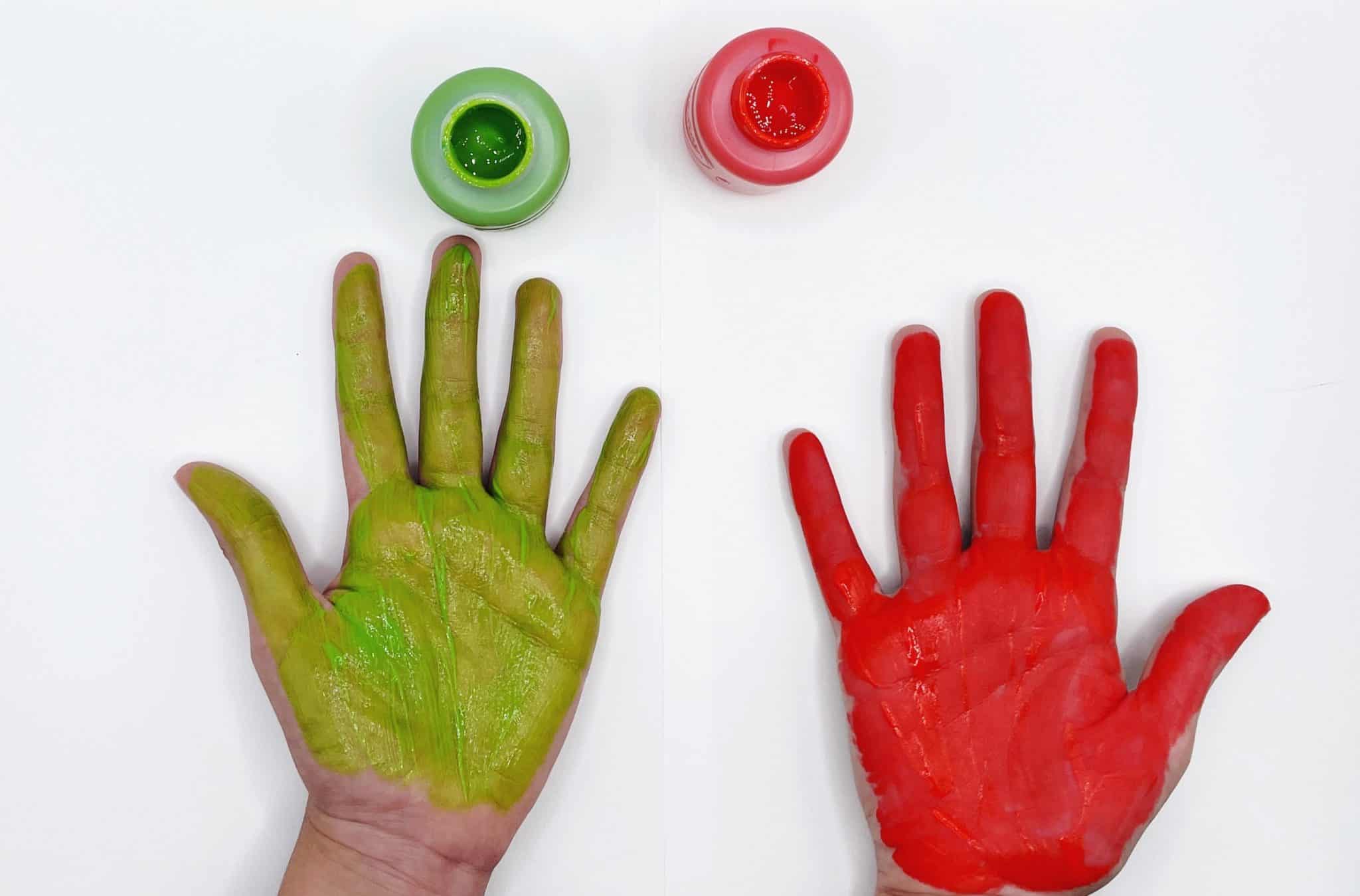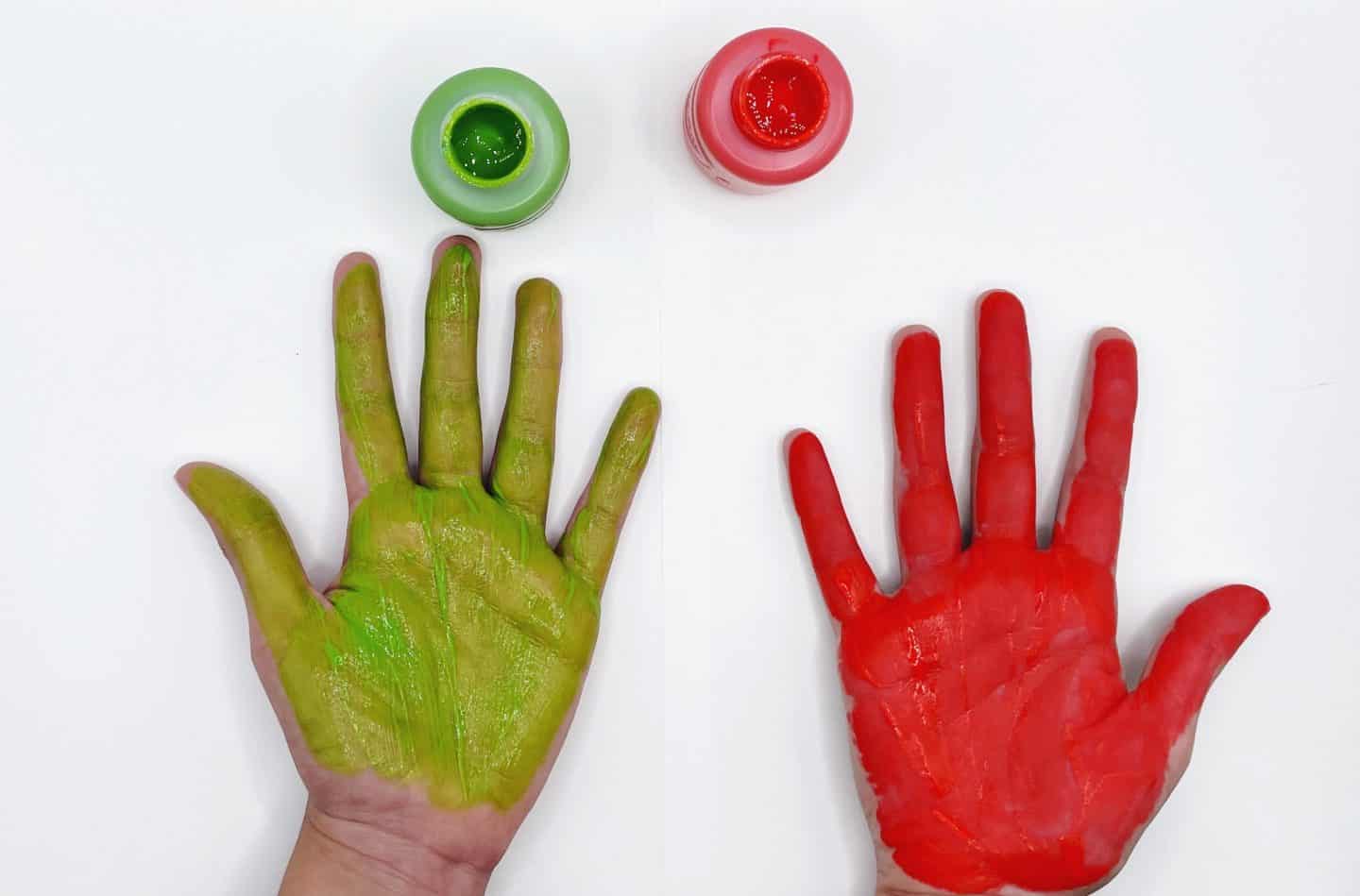 There are a few other supplies you will need to create wonderful keepsakes:
cardstock (or if you want to print it on colored paper we love this colorful cardstock)
kids glue for the Halloween stickers
coloring pens or crayons
googly wiggle eyes (optional)
Wipes!! It helps to have these handy so you don't make a complete mess of your table!
Crayola Washable Kids Paint, Assorted Bold Colors, Painting
Handy Art Little Masters Tempera Paints Set, 16
Arts and Crafts for Kids Girls Ages 8-12
Made By Me Handprint Frame, DIY Picture Frame
Alphabet handprint art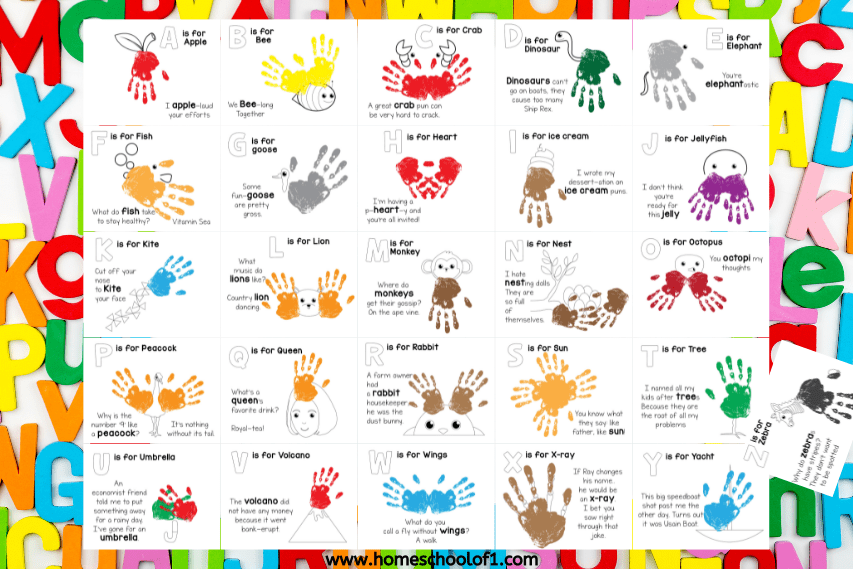 When it comes to teaching young ones the alphabet, traditional methods can sometimes be a bit dull. But fear not! Our alphabet handprint templates are here to save the day.
With these alphabet handprint art templates, your child can transform their handprints into pictures that begin with each letter, making learning the ABCs a hands-on and memorable experience.
We have one for every letter of the alphabet, but our most downloaded are:
You can download all of the alphabet templates or you can download them individually for free:
Holiday handprint art
Get ready to spread some festive cheer with holiday handprint art!
From Valentine's hearts to Christmas reindeer, these handprint crafts will add a touch of magic to your holiday celebrations.
Join us as we explore creative and fun ways to capture those tiny hands in art for special occasions throughout the year.
Halloween handprint art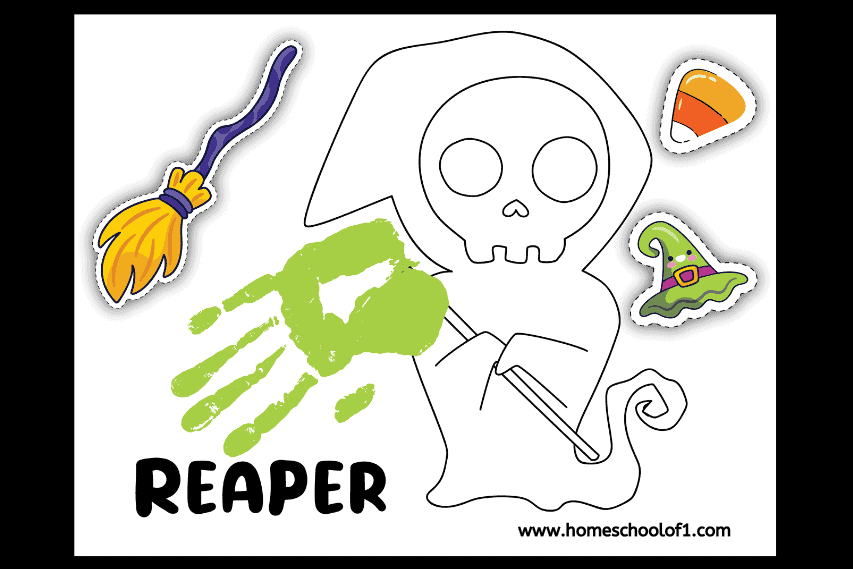 Grab all of the Halloween handprints in one easy step with our Halloween bundle featuring 14 handprint templates. Or you can download the following individually for free:
Thanksgiving & fall handprints
Christmas handprint art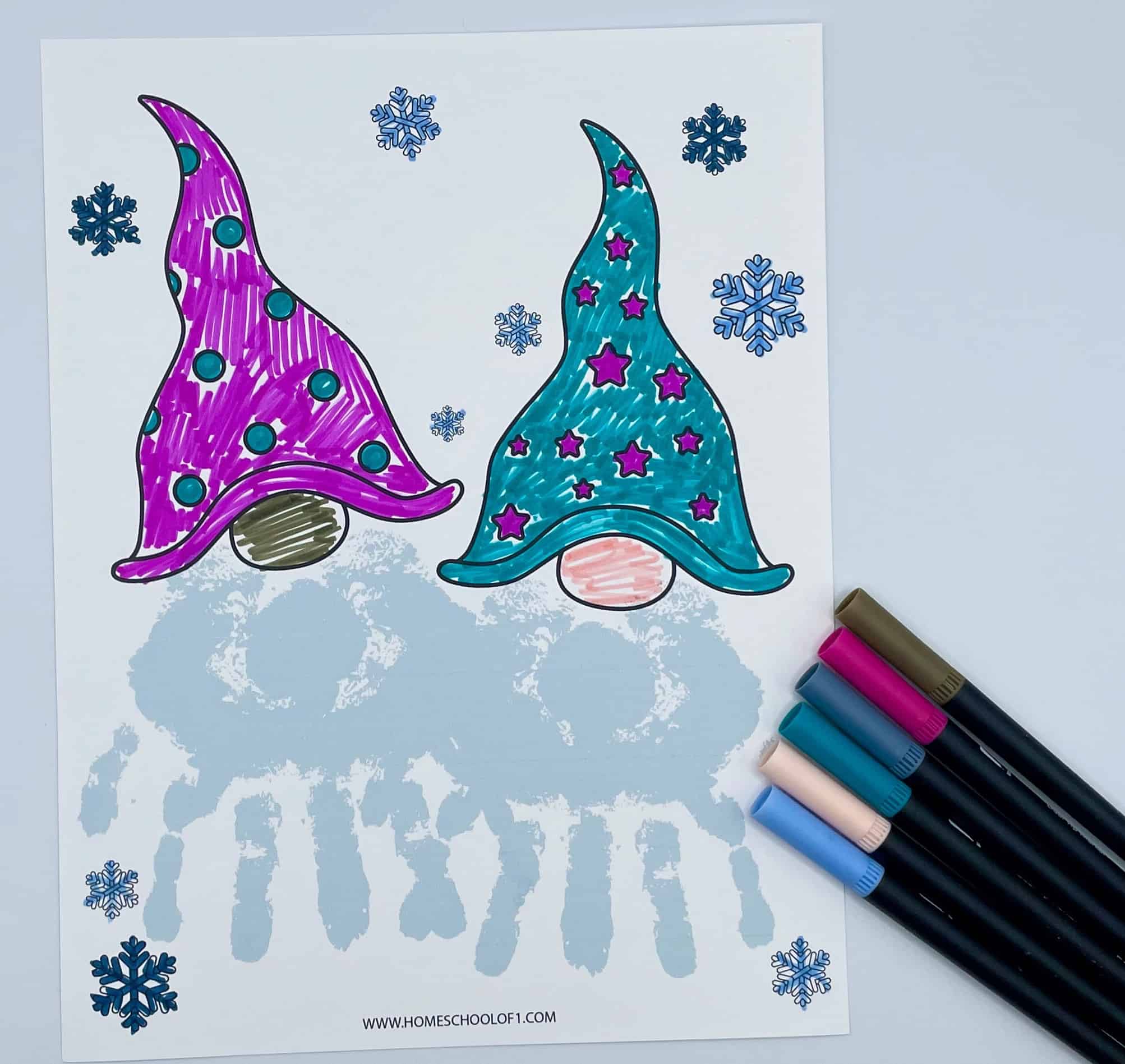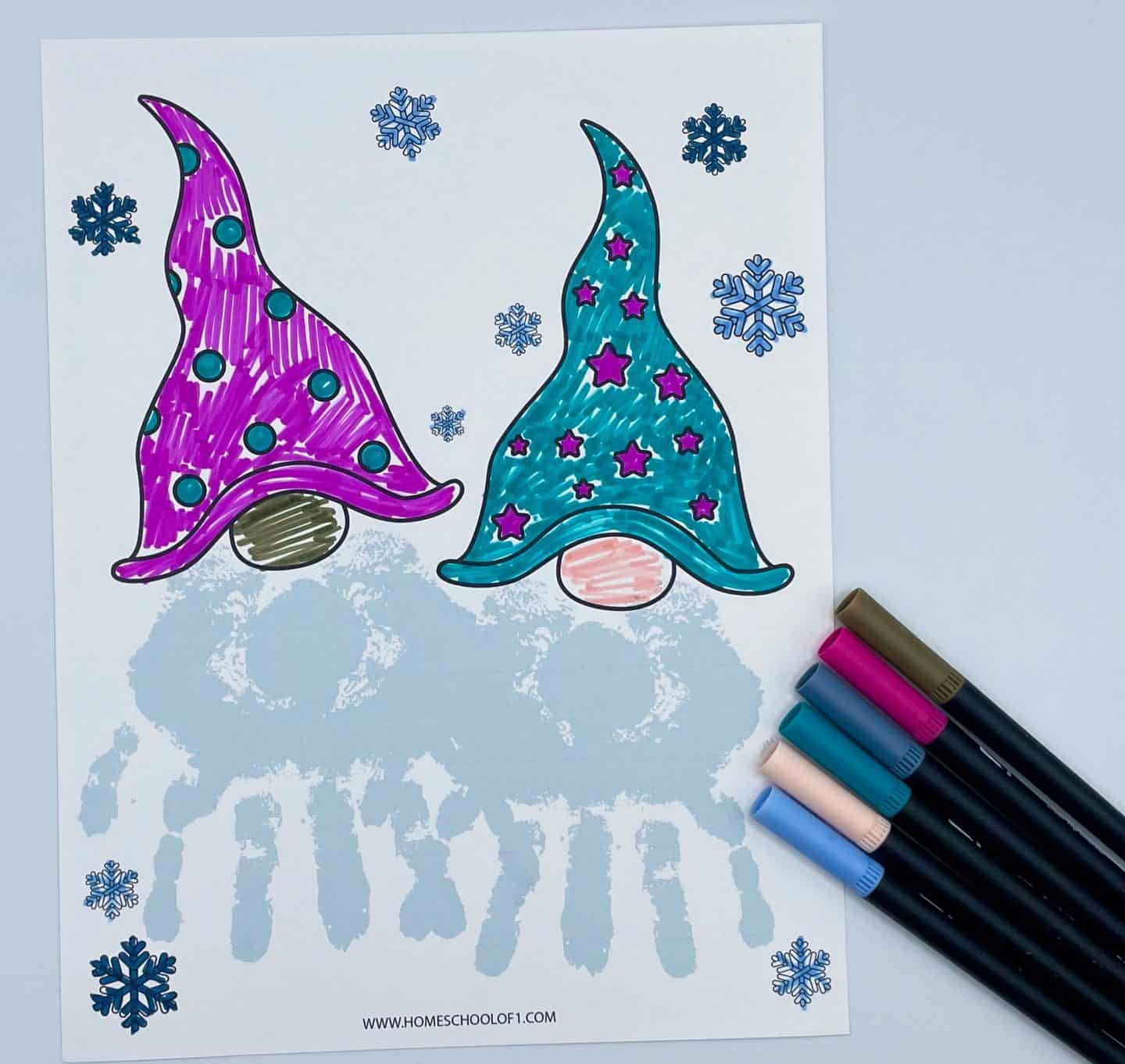 Grab all of the Christmas handprint printables in one easy step featuring 12 different templates. Or you can download the following individually for free:
Last Updated on 29 June 2023 by homeschoolof1