10 Free Funny Bunny Coloring Pages Printables for Kids
Let's have some fun with these funny bunny coloring pages printables that you can download for free.
These are perfect for older kids either in the classroom or in your homeschool.
There are 10 different images you can use and they are all funny bunny images! These are perfect for every holiday, not just as Easter activities for kids.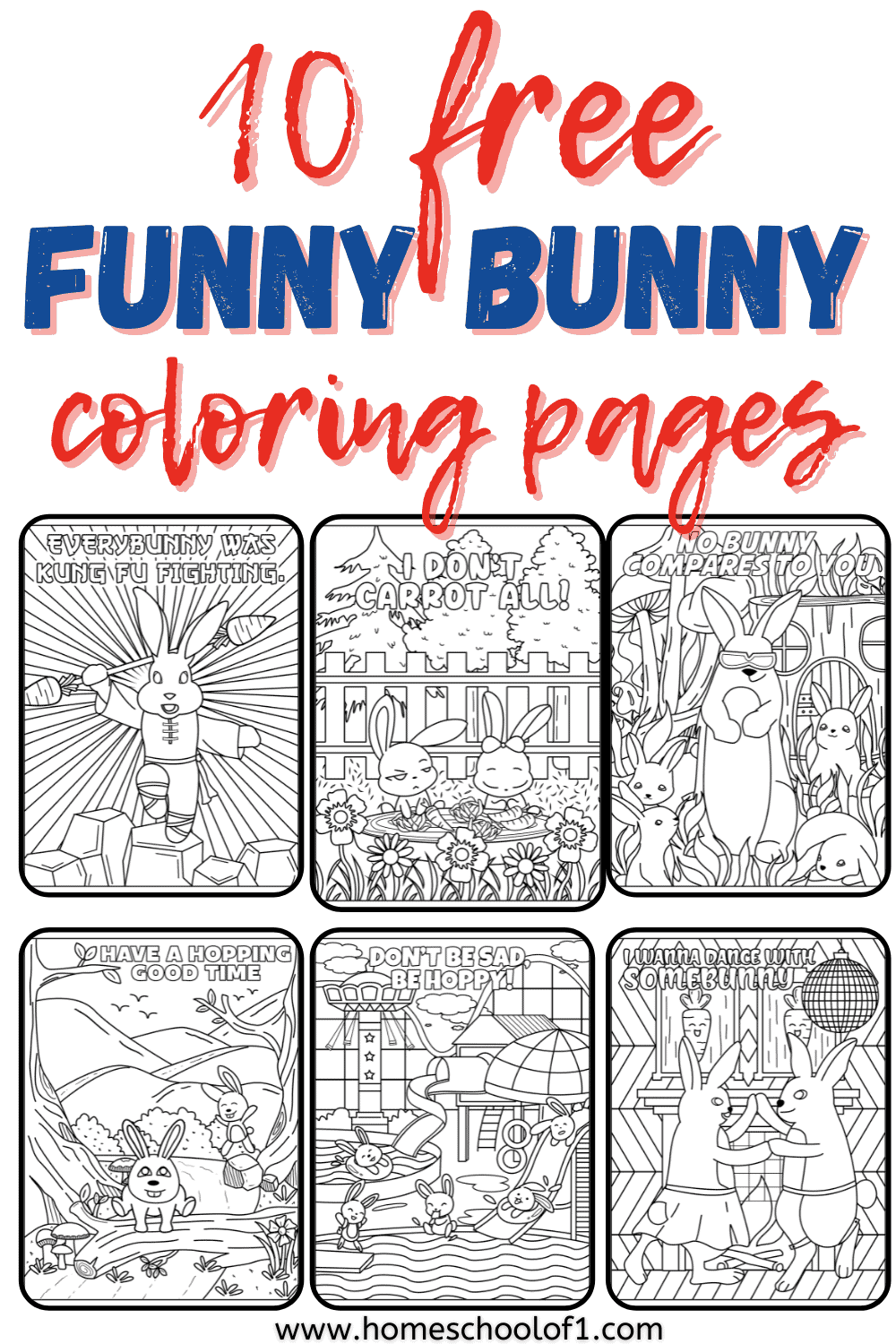 **There may be affiliate links in this post. You can read my full disclosure at the bottom of the page.**
We love creating free kids coloring pages, and we either use them as a supplement for a lesson we are studying or to calm the mood! Coloring is a great way for them to refocus and relax, and great for improving fine motor skills.
Funny Coloring Pages With Mr. Bunny
These bunny coloring pages are perfect for older kids or even adults as they are quite detailed, but also we just love the images.
I recently ordered some new coloring pens which are pictured below and I have to say they are absolutely awesome. There are 72 different colors and come in a carry case, which is great for keeping them organized!
They have one tip which is thinner and then on the other side, there is more of a paintbrush-type tip. Apparently, they are the best pens ever!
This one picture, I wanna be a millionhare so freaking bad, took about 2 hours to complete!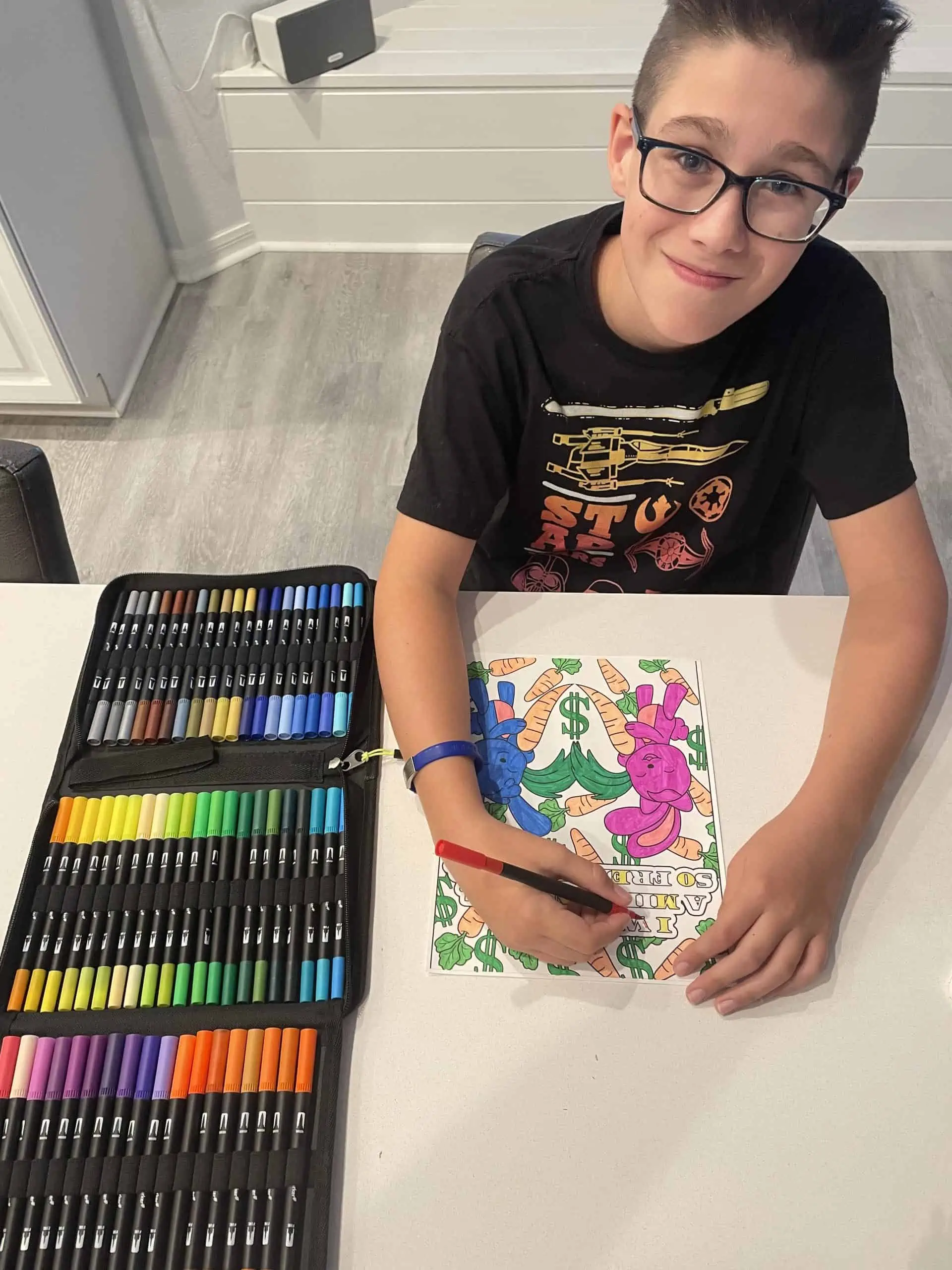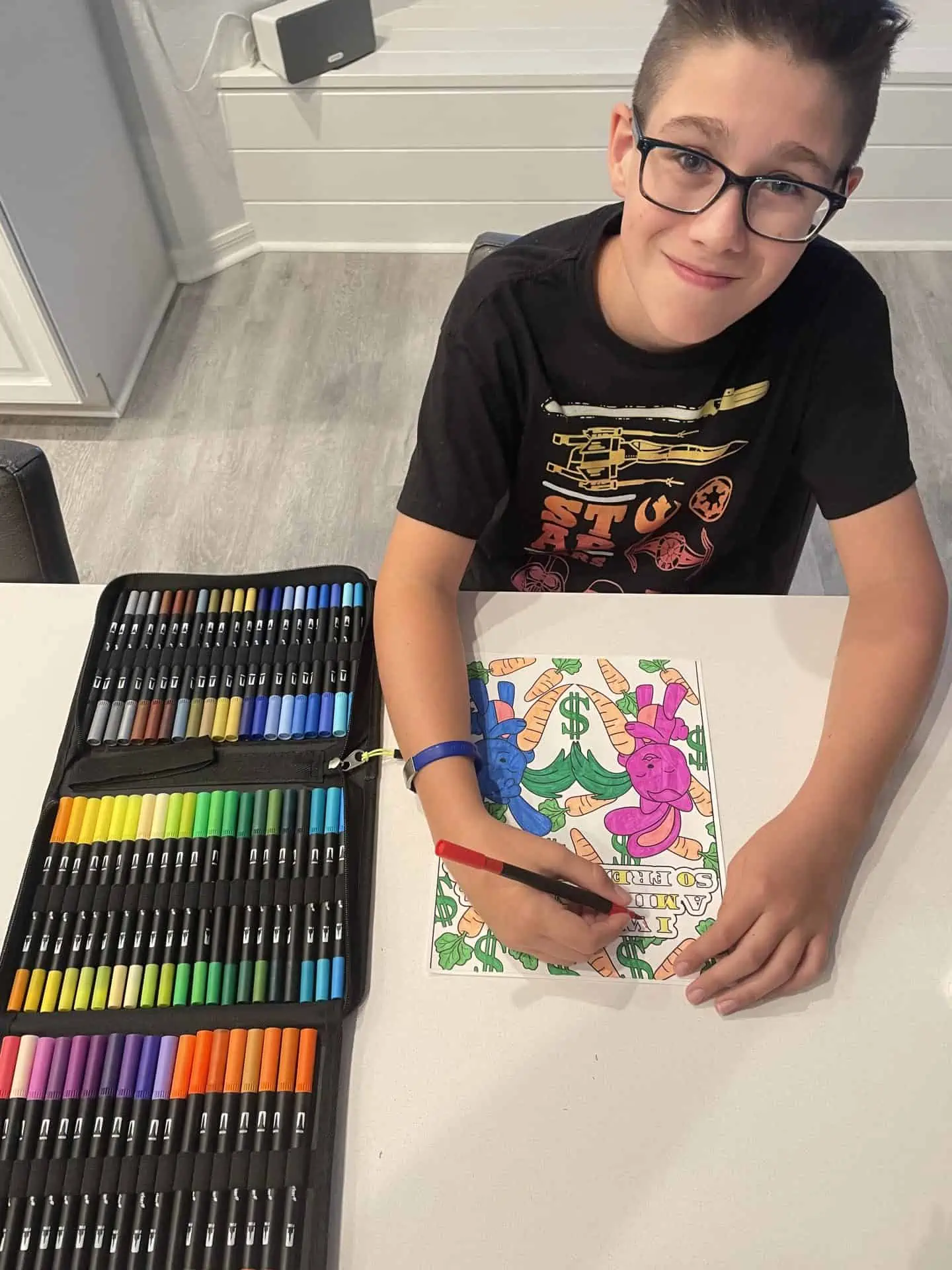 Don't be sad be hoppy!
Have a hopping good time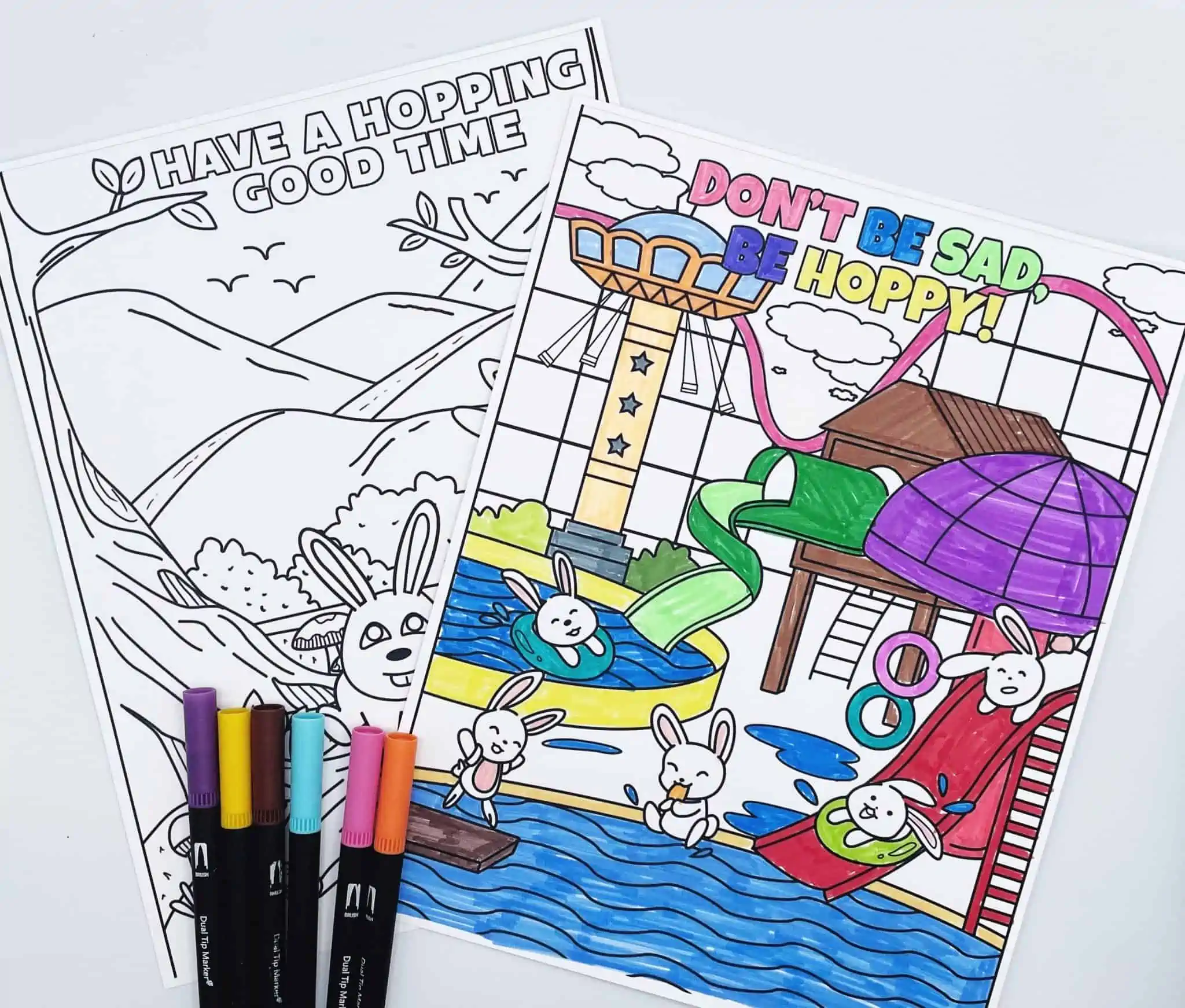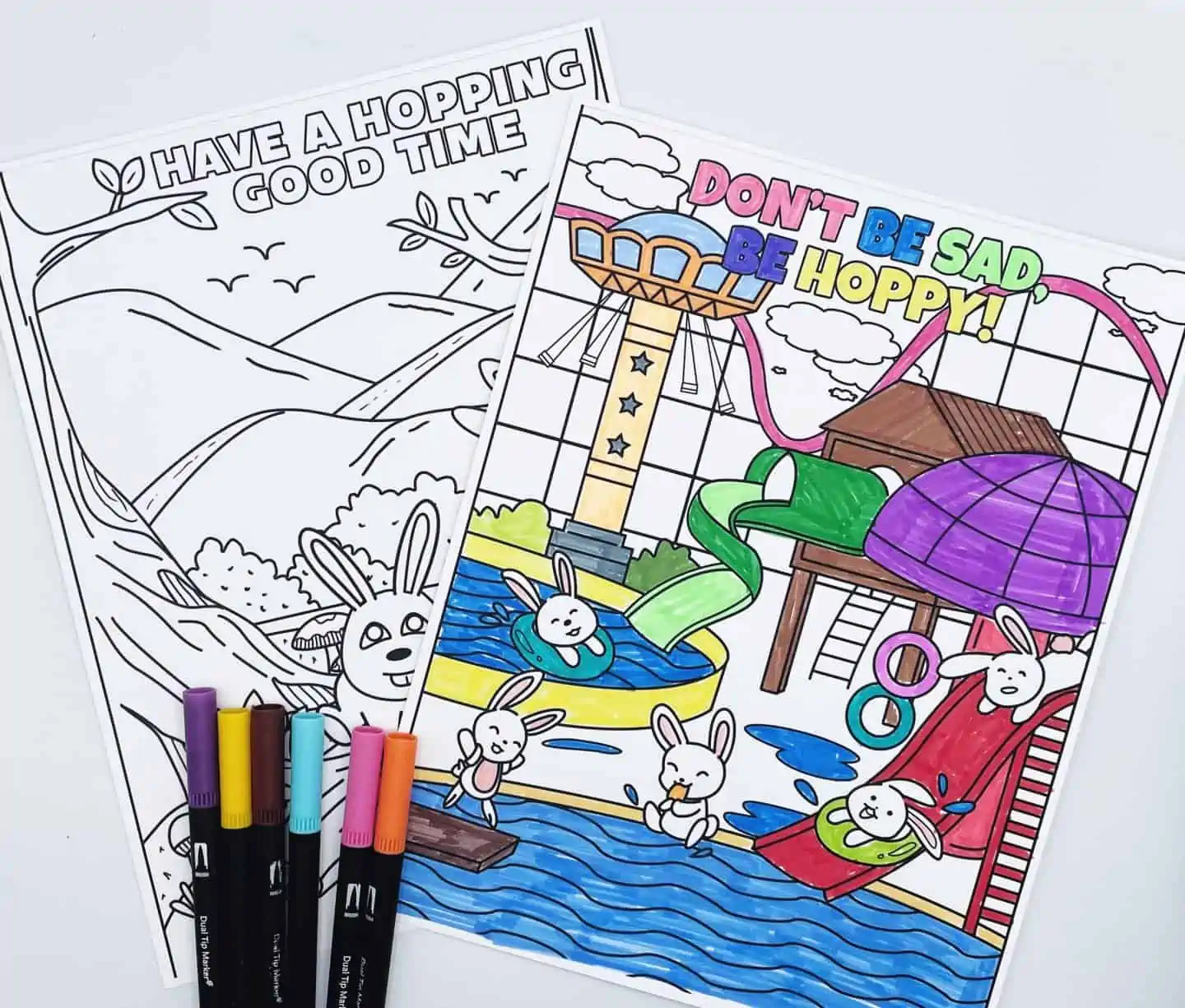 No bunny compares to you
Everybunny was kung fu fighting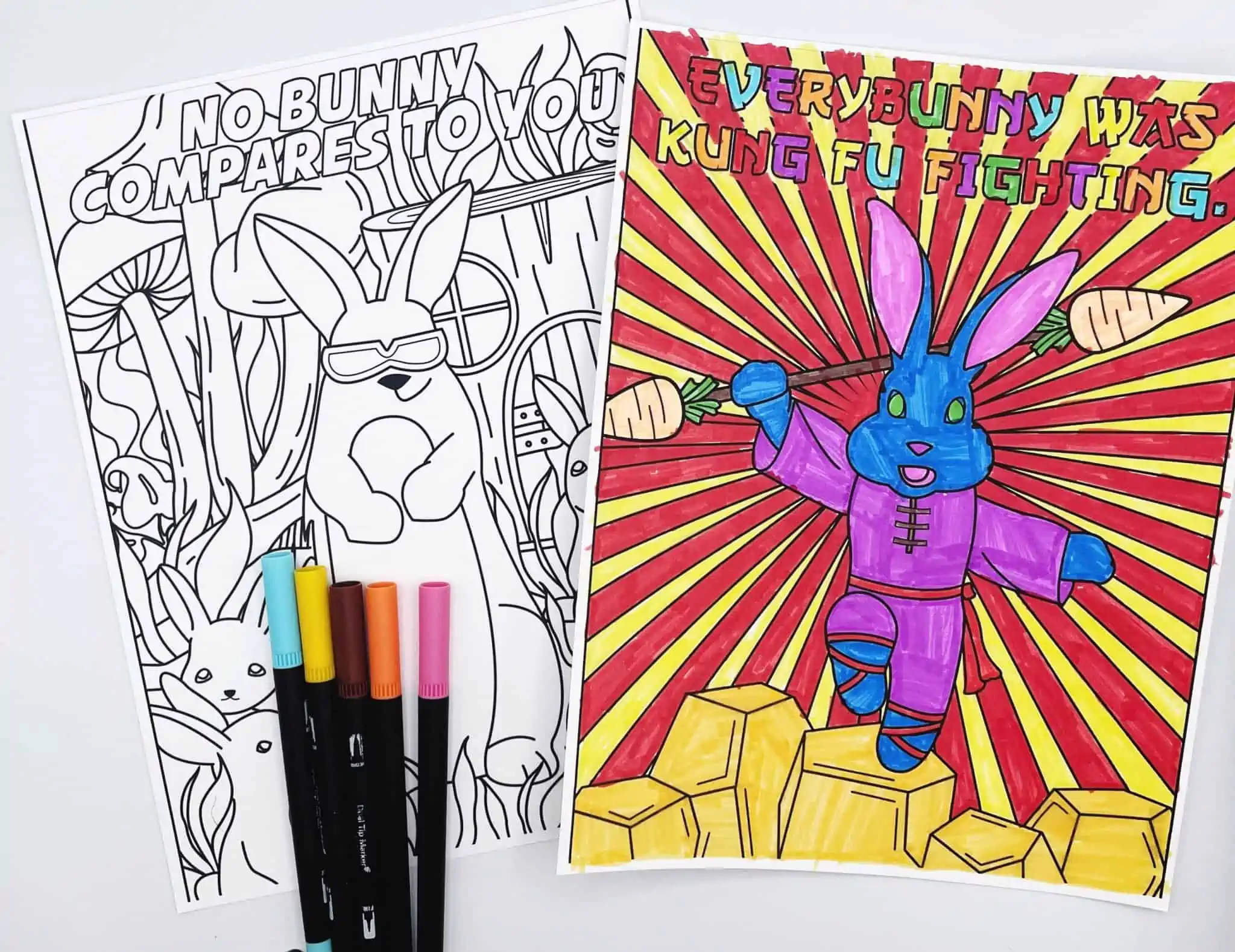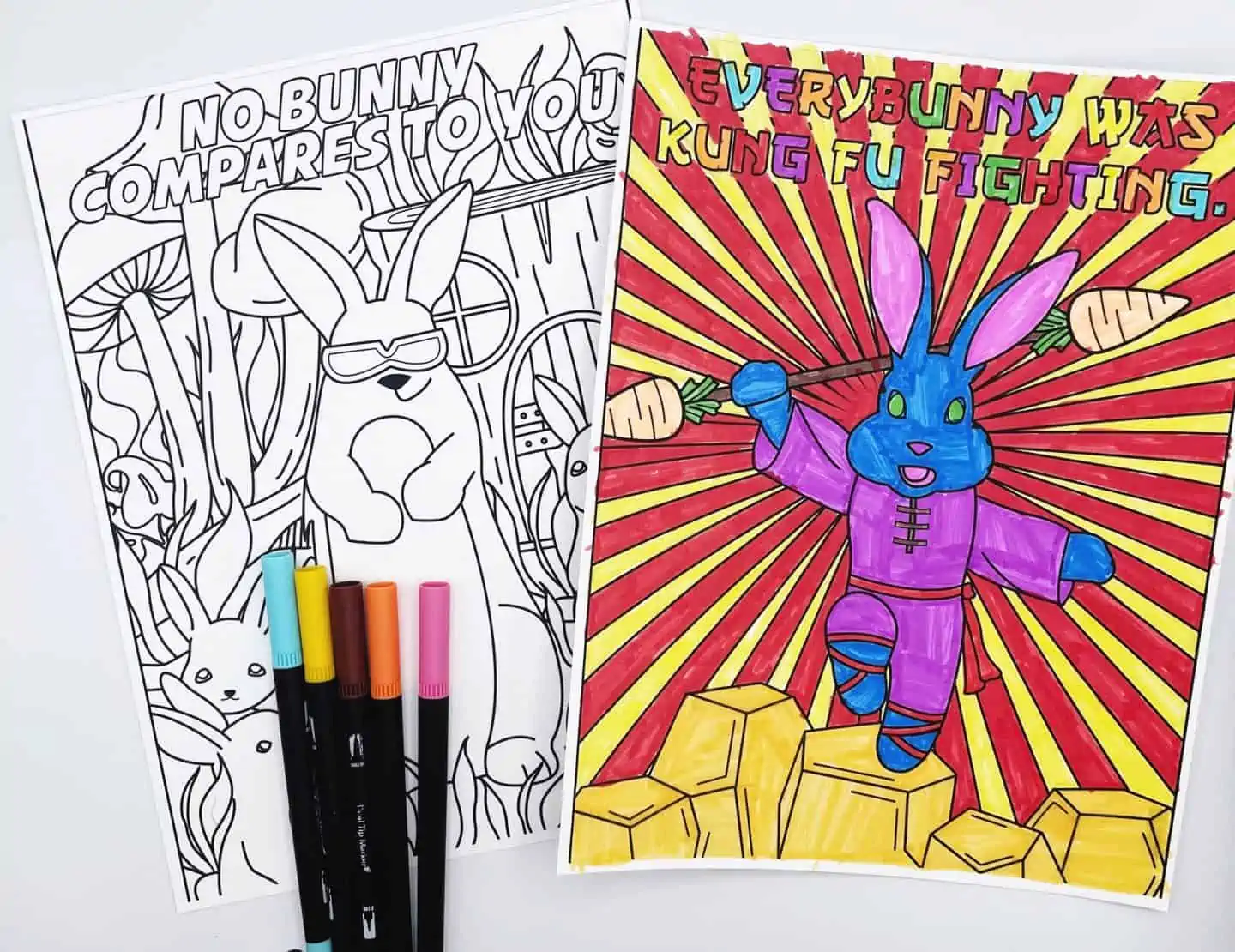 Look a hareplane
I wanna dance with somebunny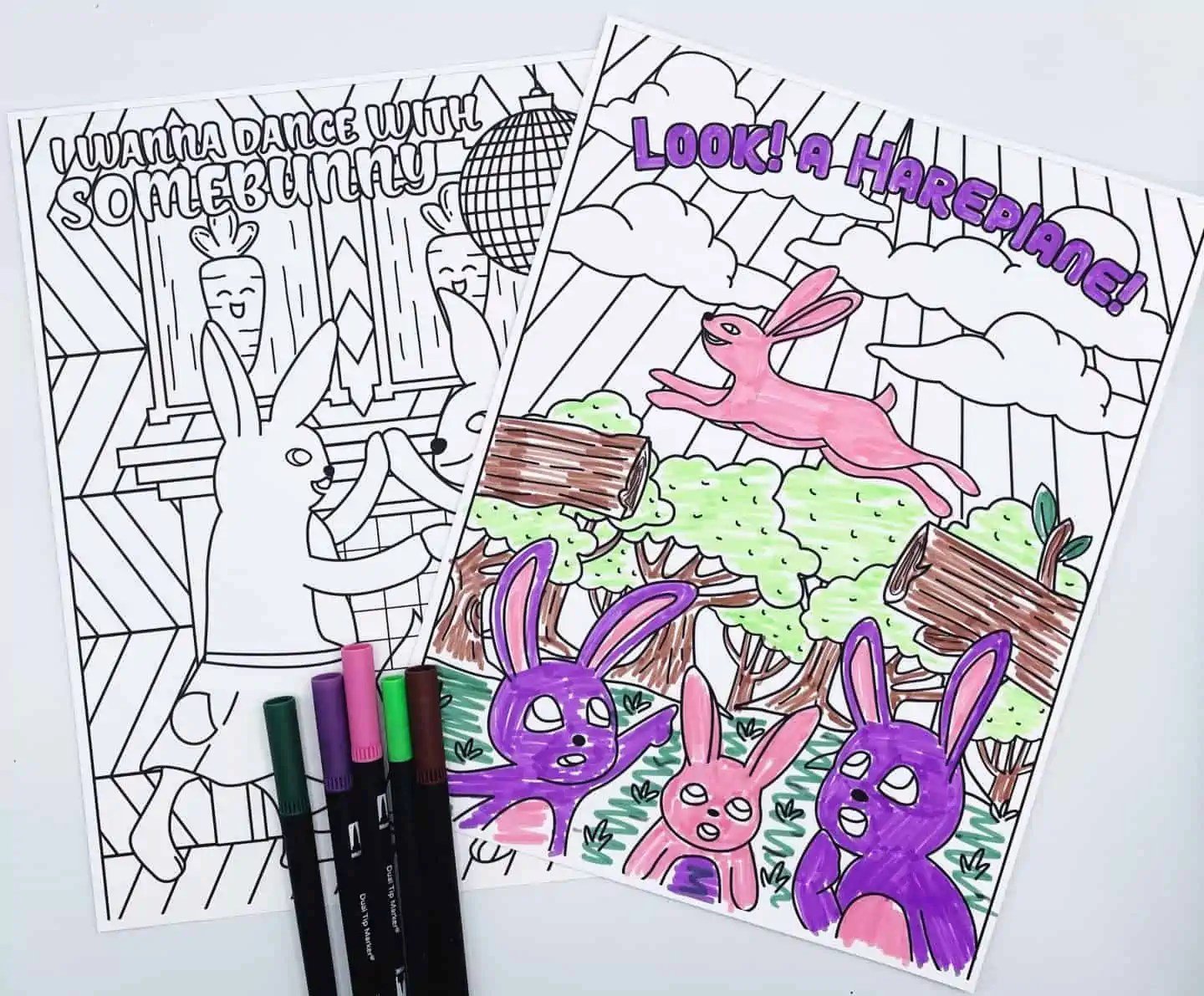 I wanna be a millionhare so freaking bad.
I'm so bunny people just can't stop laughing!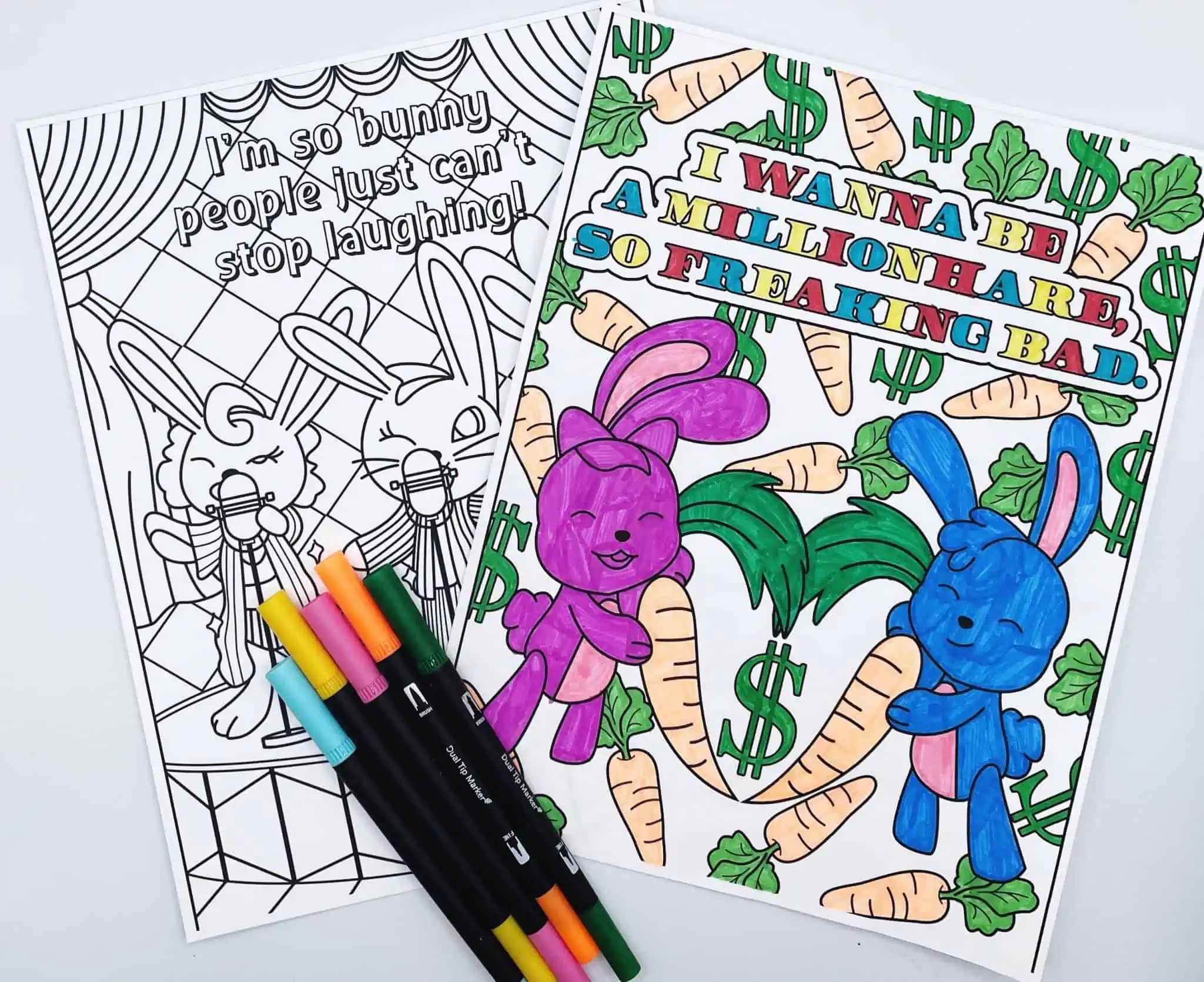 I don't carrot at all!
Working on my buns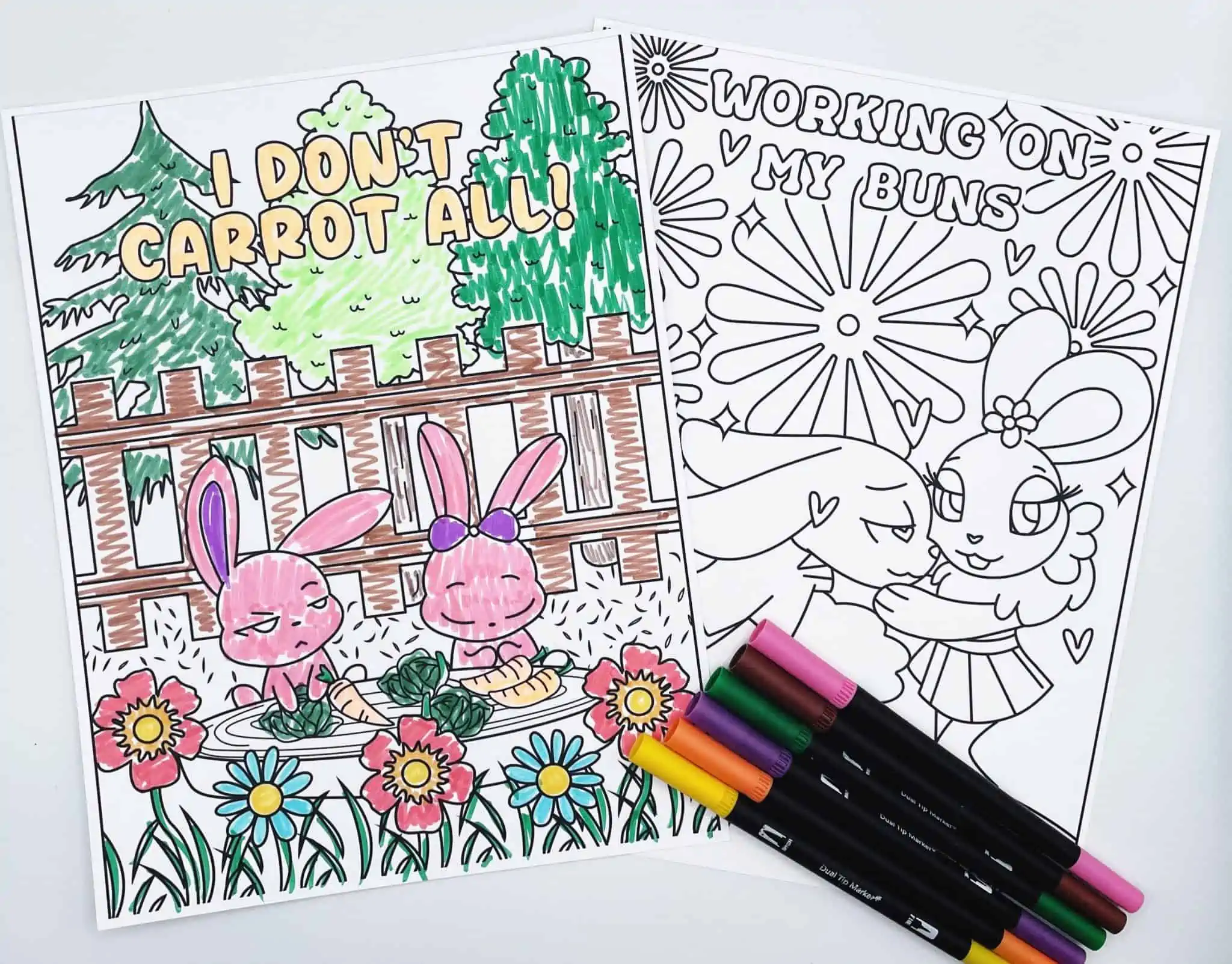 There are 10 funny bunny coloring pages for you to download for FREE. Younger children will love our rabbit handprint template too.
Download Bunny Coloring Pages Printable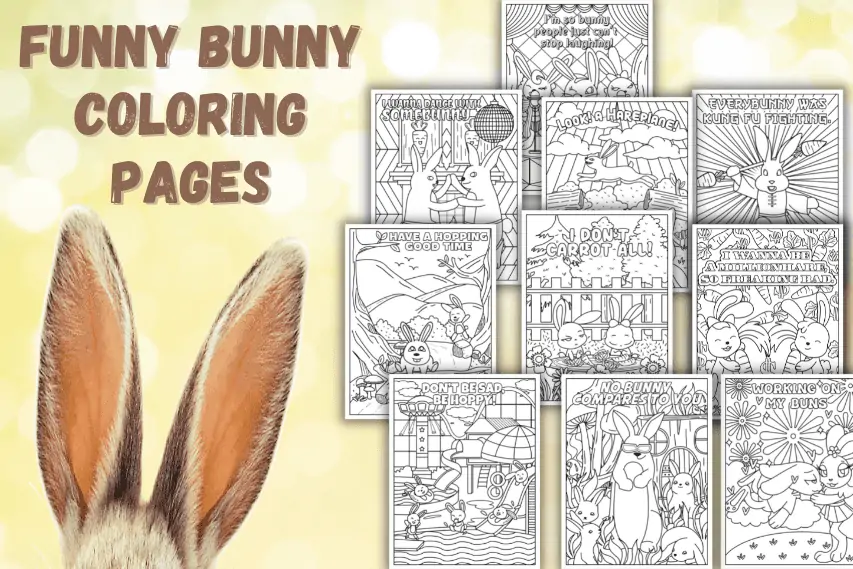 Make sure you choose the correct paper size and click on the shrink to fit button. All of our free printables for kids work better when printed on cardstock (this is the one we use and love.)
If you are fans of the Easter bunny, why not also grab our FREE Easter bunny footprint printable while you are on the resources page too.
I have also turned these bunny coloring pages into Easter Printable Cards to color in that you can download for free.
Last Updated on 3 September 2023 by homeschoolof1