FREE Elf on the Shelf Scavenger Hunt Printable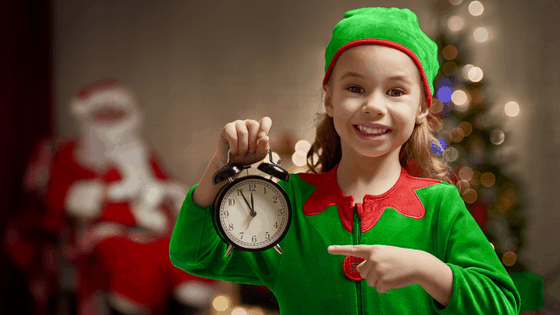 The Elf on the Shelf is an important part of our festivities, even though Freddie is now 11. He might not believe they are real, but he certainly believes in the magic of Christmas. Our Elf on the Shelf, Twinkletoes, even makes an appearance at Halloween, as the Halloween Elf! What better way to have fun than with this Elf On The Shelf scavenger hunt!
Not only do we love the Elf on the Shelf but we also love treasure hunts (or scavenger hunts, I never know what the right term is). We have already created a Halloween treasure hunt and a scavenger hunt for Christmas. So it was important for us that the elf on the shelf scavenger hunt was the next one we made.
**Disclosure there may be affiliate links in this post.**
Like all of our treasure hunts, I do not label the clues by number. So you can choose in which order the kids find them. For older children, you could get them upstairs for one, then back downstairs for two, and then up and down!! But for younger children, it might be easier to find them in order of where you start.
If you are looking for even more Elf on the Shelf printables I highly recommend these too. The set includes the Official Nice List Certificate; Department of Elf Surveillance Notice; North Pole Mailing Labels; 24 Good Deed/Act of Kindness Cards; 20 Joke Cards; Coloring Pages; Elf Kissing Booth; Magic Recovery Kit (in case your elf is touched)
Elf on the Shelf Scavenger Hunt
There are 12 rhyming treasure hunt clues included in the FREE download. You can use or discount as many as you want, but I have tried to include clues that most people will have in their homes. For example, where they brush their teeth, where they sleep, where they eat etc.
Elf on the Shelf Treasure Hunt Clues
There isn't really much else required to have fun with these FREE printables, well apart from a printer.
Download the free printable below
Print out the clues – just make sure you print to either A4 or Letter and click on shrink to fit. I have tried so they should print on both sized paper.
Paper or Card – the printables work better on cardstock (this is the one we use), however, normal printer paper will work perfectly.
Scissors – to cut the clues, I have purposely kept the clues big, but of course, you can fold them if they need to fit in somewhere small.
Get a pen (to remind you where you have put the clues and in what order. Trust me, this really helps!!)
Most importantly the gift, however, as it is Christmas, you will already have plenty of candy! If you are looking for alternative Elf on the Shelf gifts I will share our favorites later in the post.
Elf on the Shelf Gifts
We always like to find alternatives for candy, however, a candy cane or chocolate coins would work as a perfect treasure hunt gift. Please see our favorite gifts below:
Elf on the Shelf Plushee Doll -if you don't allow your children to touch the actual elf, these make a perfect treat.
The Elf on the Shelf Festive Family Night is a great set, that includes the plushee doll above, it also comes with a DVD, 2 x popcorn buckets, and more. It really is a super gift.
An Elfs Story DVD is the original movie, and it is based on the book. It really is magical (check to see if it is on Netflix or free somewhere else, as I am sure, I have seen it before.)
The Elf on the Shelf Pet this St Bernards dog plush is really cute, and it also comes with a storybook.
Pajama Set these are just adorable and come with a Santa hat!!
Elf on the Shelf Scavenger Hunt Printable
To download this printable and to gain access to ALL of our FREE printables please subscribe to our newsletter below.
Let me know in the comments if you had fun with this Elf On The Shelf scavenger hunt. If you are looking for even more Christmas fun, check out our FREE Christmas Scattergories printables.
Last Updated on 18 October 2021 by homeschoolof1