41 Best Unusual Gifts For 9 Year Old Boys (Updated 2023)
Finding gifts for 9 year old boys is no easy task.
They are not yet teenagers, but they are no longer happy with simple toys. In fact, for us, this has been the hardest year.
All of these gifts have been on my son's Christmas wish list, so I know they are all approved by a 9 year old boy!
These Christmas gifts for boys are broken down into, kid's merchandise, educational gifts (we homeschool so we always add in a few educational presents), toys for 9 year olds, sporting gifts, and electronic gifts for kids. So there is something for everyone and for every budget.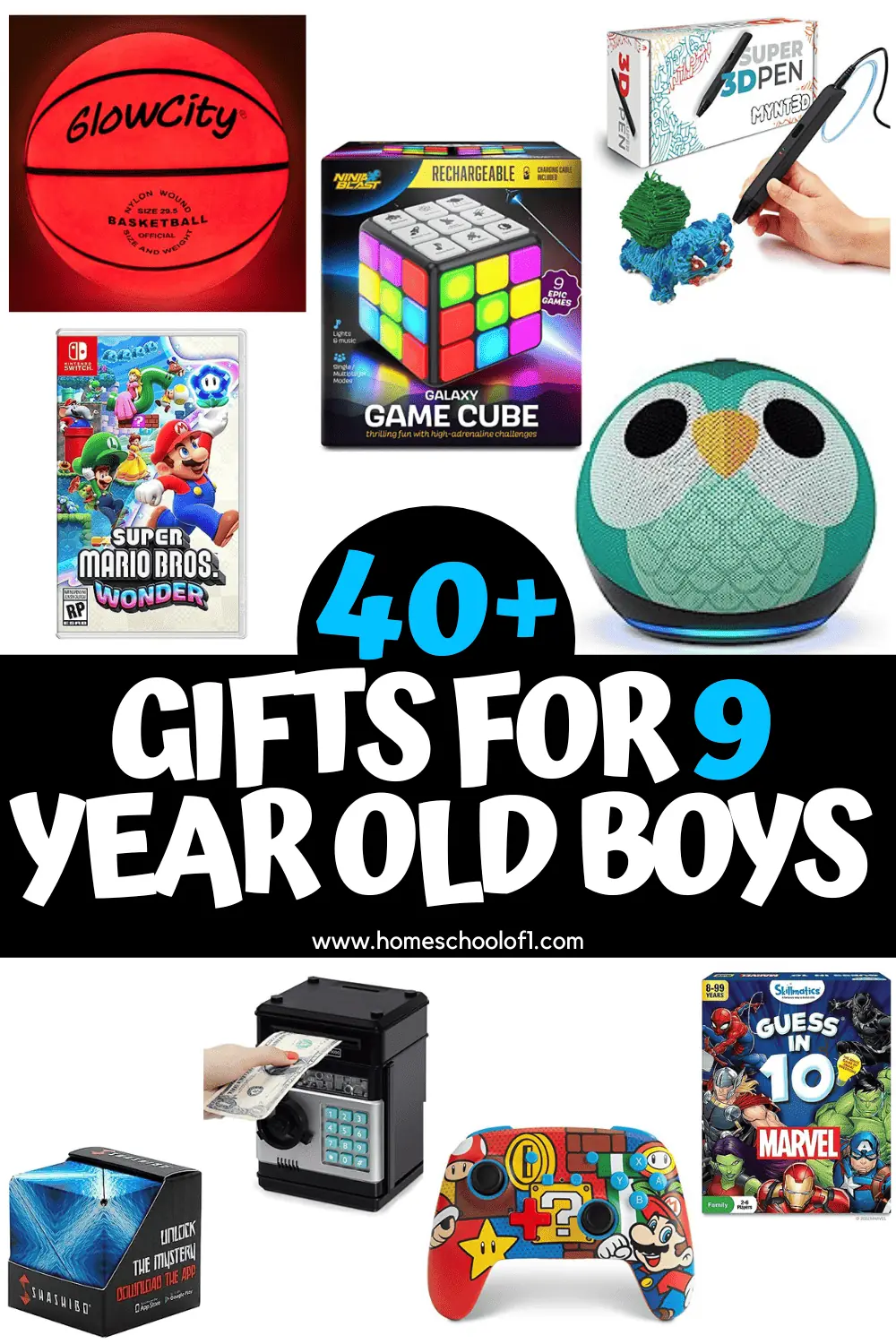 **There may be affiliate links in this post. You can read my full disclosure at the bottom of the page.**
What do 9 year old boys like?
Well that is the age old question, and not an easy one to answer.
While each individual may have unique tastes, many 9 year old boys tend to gravitate towards a mix of activities and hobbies.
Adventure filled outdoor games, sports, interactive video games, building sets, creative arts and crafts, and exploring new worlds through books or educational kits often capture their attention.
Nurturing their curiosity and providing a balance between physical activities and intellectual engagement can help uncover what truly resonates with them.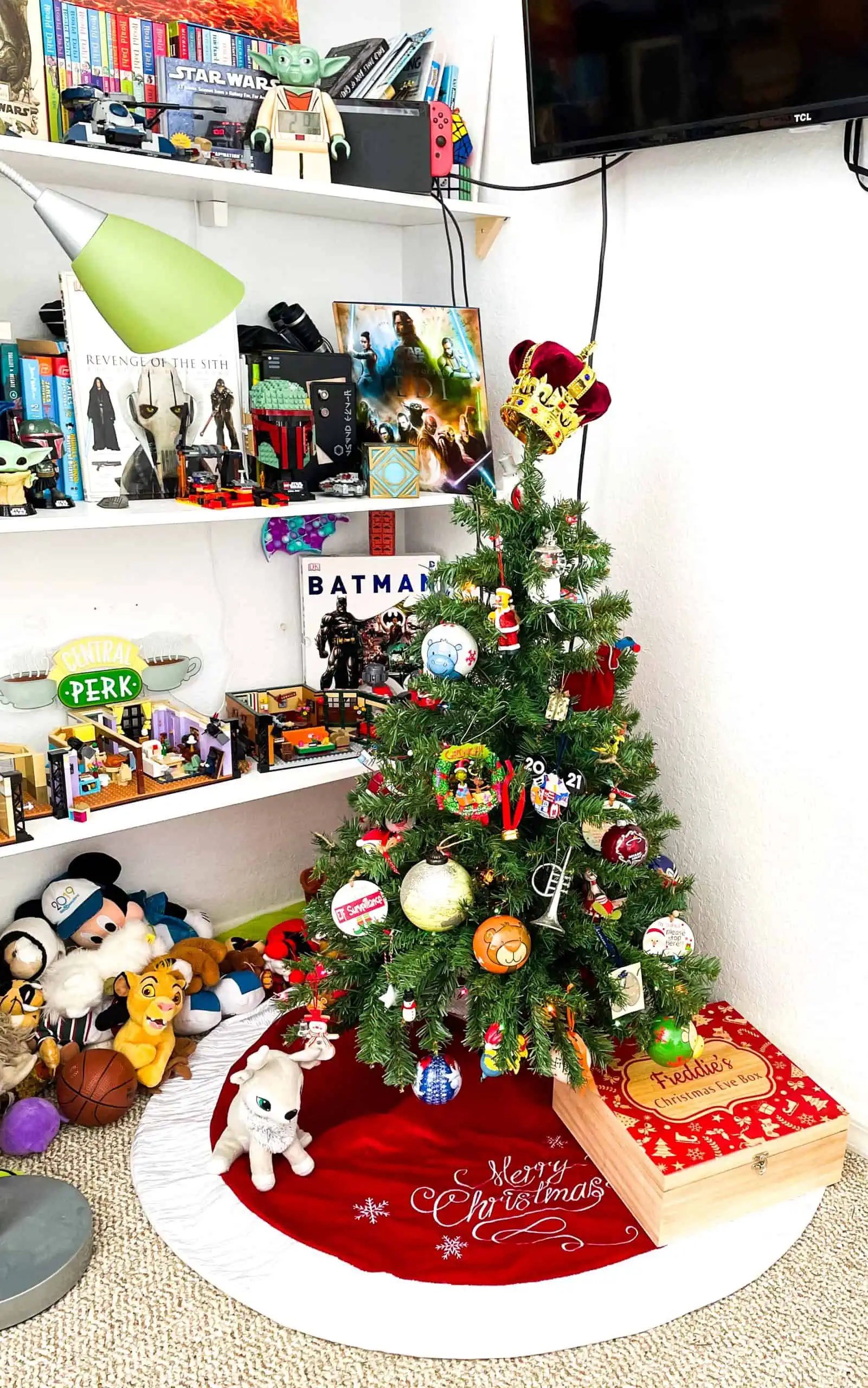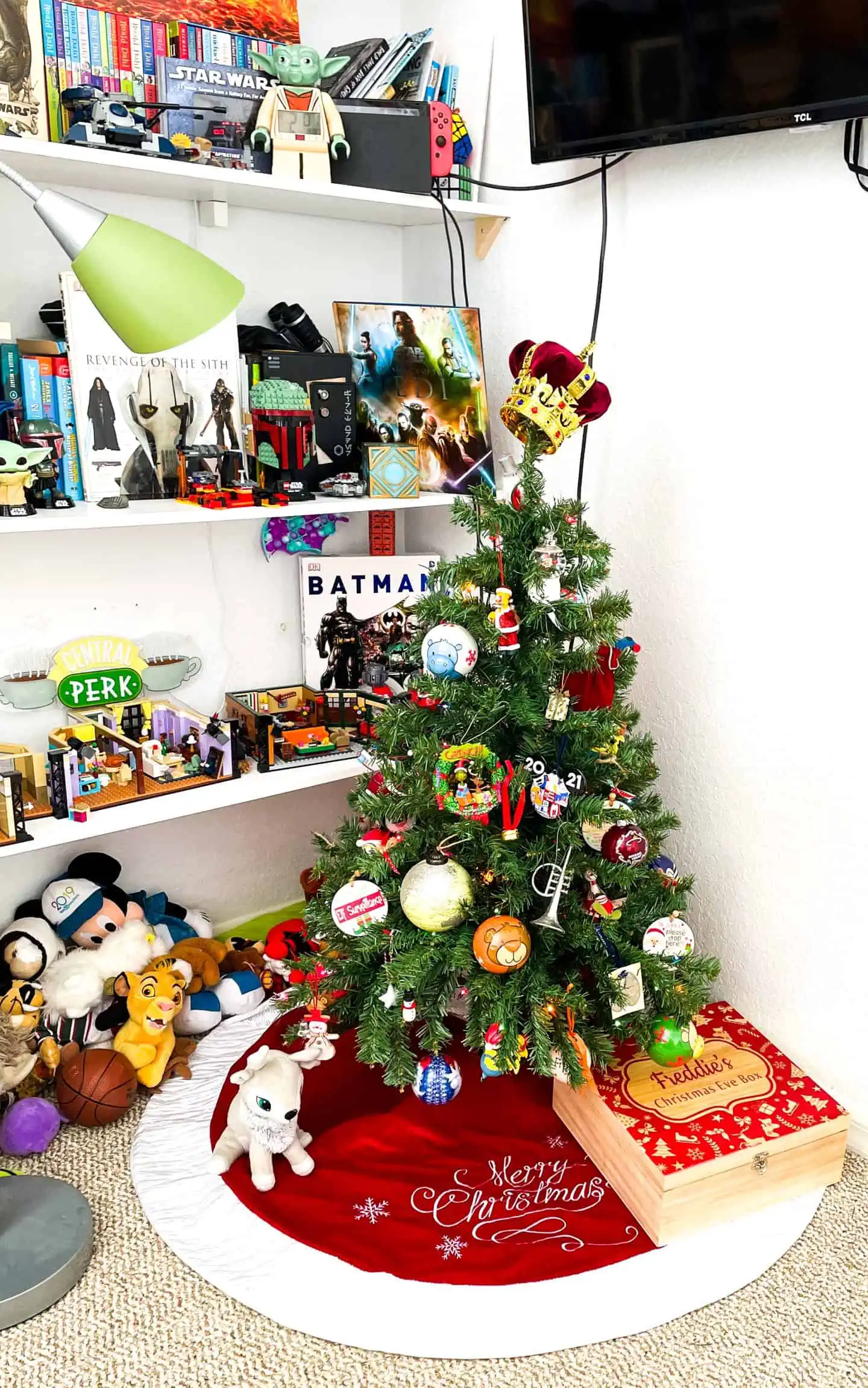 Top 10 best gifts for 9 year old boy
Before I go into the huge gift guide I wanted to share my sons top 10 gifts for 9 year old boys:
Gift Ideas for 9 Year Old Boys
Finding the perfect gifts for 9 year old boys can be an exciting yet challenging task.
From imaginative toys that spark creativity to engaging games that encourage learning. This curated list offers a variety of thoughtful and entertaining gift ideas, that are sure to captivate their youthful spirit and bring smiles to their faces.
Christmas gift ideas for different ages
Other Christmas gift guides:
Last Updated on 28 August 2023 by homeschoolof1