29 Best Elf on the Shelf Accessories Available Now
Embrace the spirit of enchantment and holiday joy with the best Elf on the Shelf accessories that are set to amplify your festive celebrations.
From delightful wardrobe upgrades to imaginative playsets, these accessories are the perfect companions to your beloved Elf on the Shelf tradition.
Whether you're looking to dress up your Elf in the latest winter fashion trends or add a touch of whimsy to their daily escapades, this curated collection offers a treasure trove of options to ignite your imagination.
Dive into a world of creative possibilities as you explore miniature furniture, magical entrances, and festive props that transport your Elf into charming scenarios.
Get ready to craft unforgettable holiday memories, capture imaginations, and infuse your home with the magic of the season as we delve into the realm of Elf on the Shelf activities.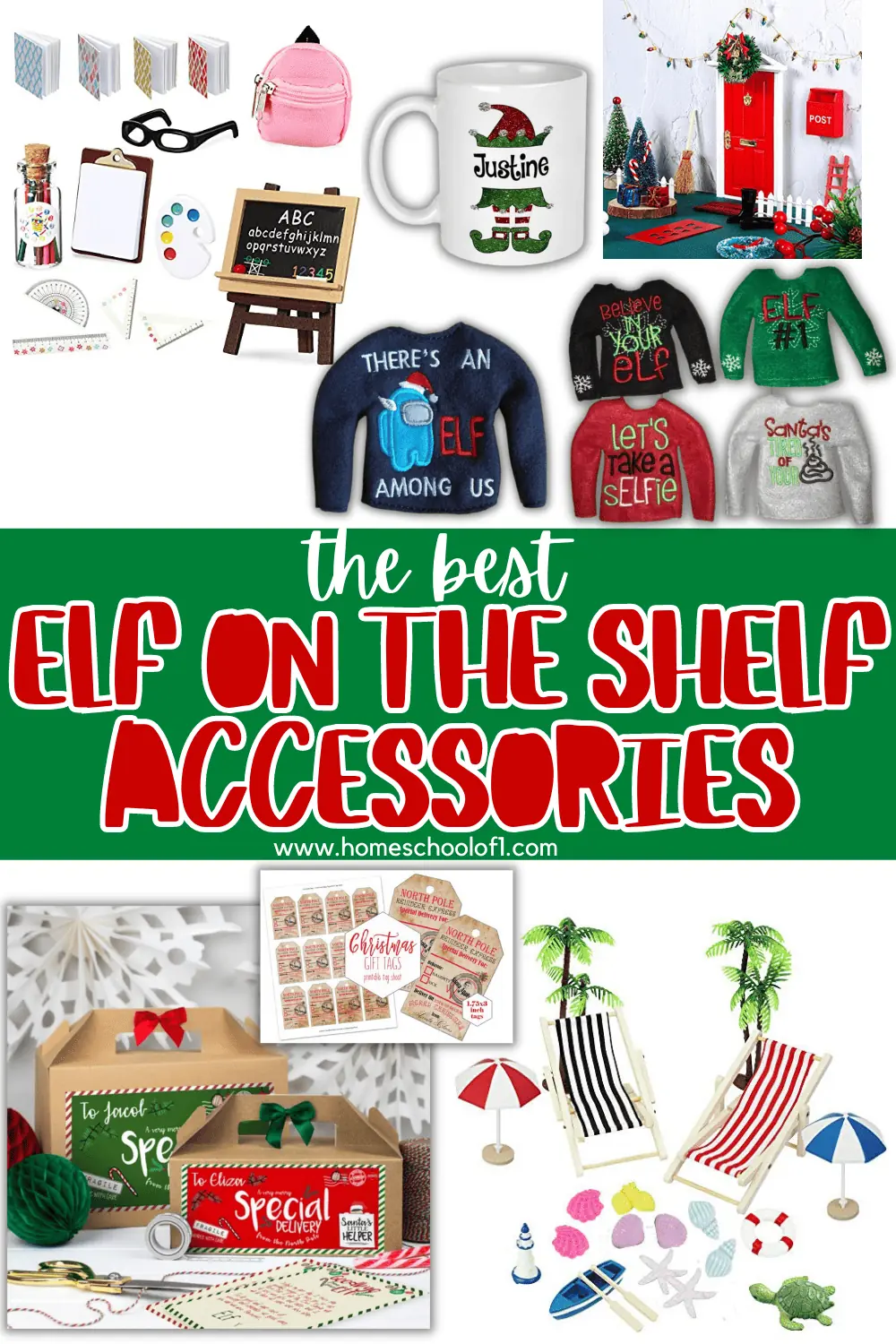 **There may be affiliate links in this post. You can read my full disclosure at the bottom of the page.**
Discover the Ultimate Elf on the Shelf Accessories for a Memorable December!
Looking to add a touch of enchantment to your holiday season? Your search for the best Elf on the Shelf gifts ends here – our carefully curated selection of favorites is poised to elevate your festive tradition like never before.
This year, we're taking your Elf on the Shelf experience to a whole new level. Our handpicked favorites promise to infuse each day of December with wonder, joy, and creativity.
From charming props that inspire imaginative scenarios to personalized clothes that create excitement, these accessories will turn every morning into a magical moment.
Looking to expand your Elf's repertoire? Explore our collection of the best free Elf on the Shelf printables.
These versatile additions include games, notes, and decorations that will add an extra layer of joy and surprise to your Elf's daily appearances. From scavenger hunts to clever notes from Santa, these printables are an essential tool for creating lasting memories.
Our Halloween Elf on the Shelf ideas will give you some great accessories for October.
Do you do the elf on the shelf? What are your favorite Elf accessories, let me know in the comments.
Last Updated on 7 November 2023 by homeschoolof1