The Best Elf on the Shelf Accessories Available Now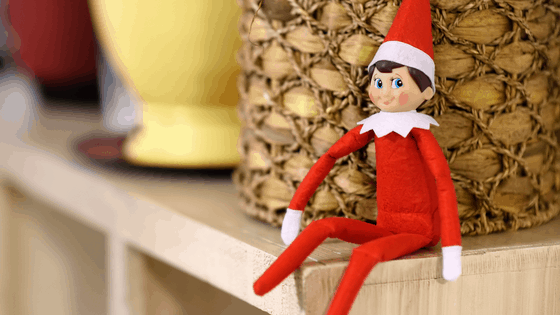 It is no secret that I absolutely LOVE Christmas, but I also love the Elf on the Shelf. I thought I would put together the best Elf Accessories I have come across this year.
I know the elf on the shelf is very big in America, but it is also massive in the UK. So all of these Elf On The Shelf Accessories are actually delivered from the UK, so you should receive them in time for the start of December.
If you have a Halloween Elf on the Shelf you might enjoy my blog post about Elf accessories, costumes, and the Switch Witch.
If you want to add an Elf construction site to your festivities this year, scroll to the bottom for your free printables.
**Disclosure – This post may contain affiliate links. Which means we may receive a small commission, at no cost to you, if you make a purchase through a link. **
The BEST Elf Accessories in the UK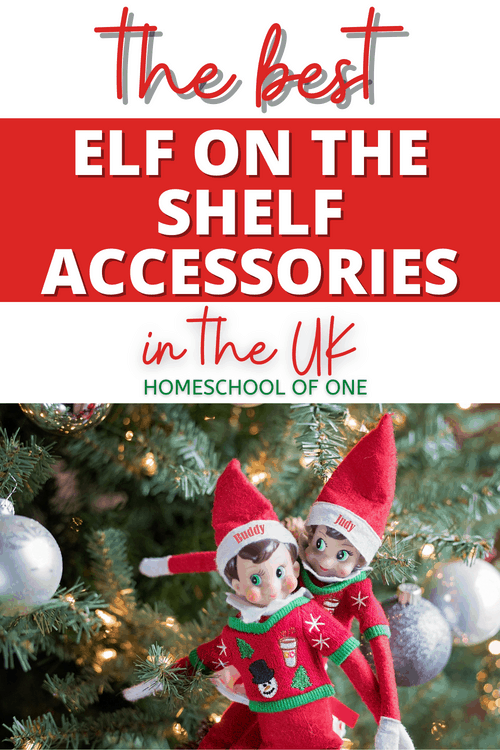 Elf on the Shelf Clothes
We have so many different outfits for our elves, but here are some of my favourites for this year.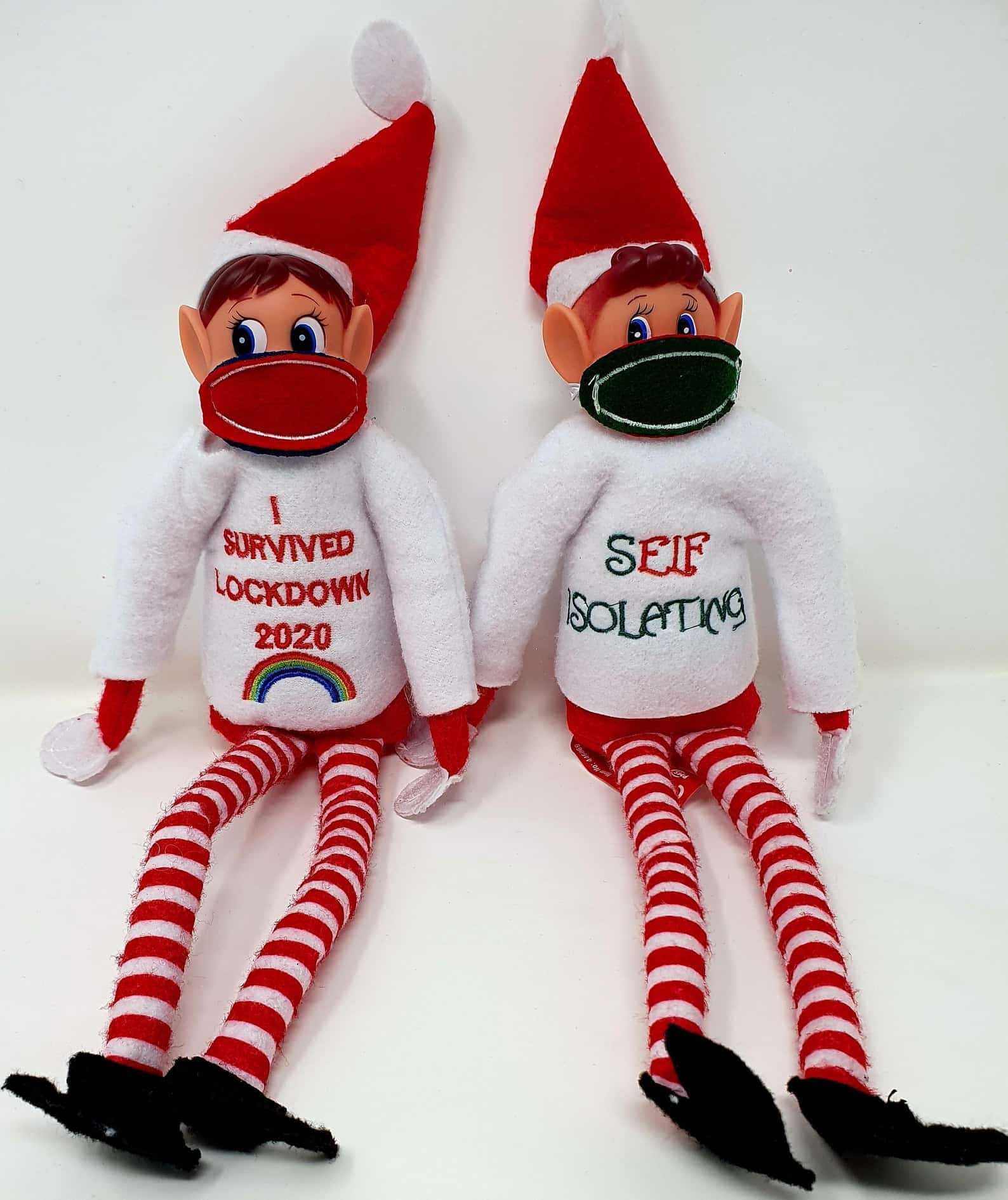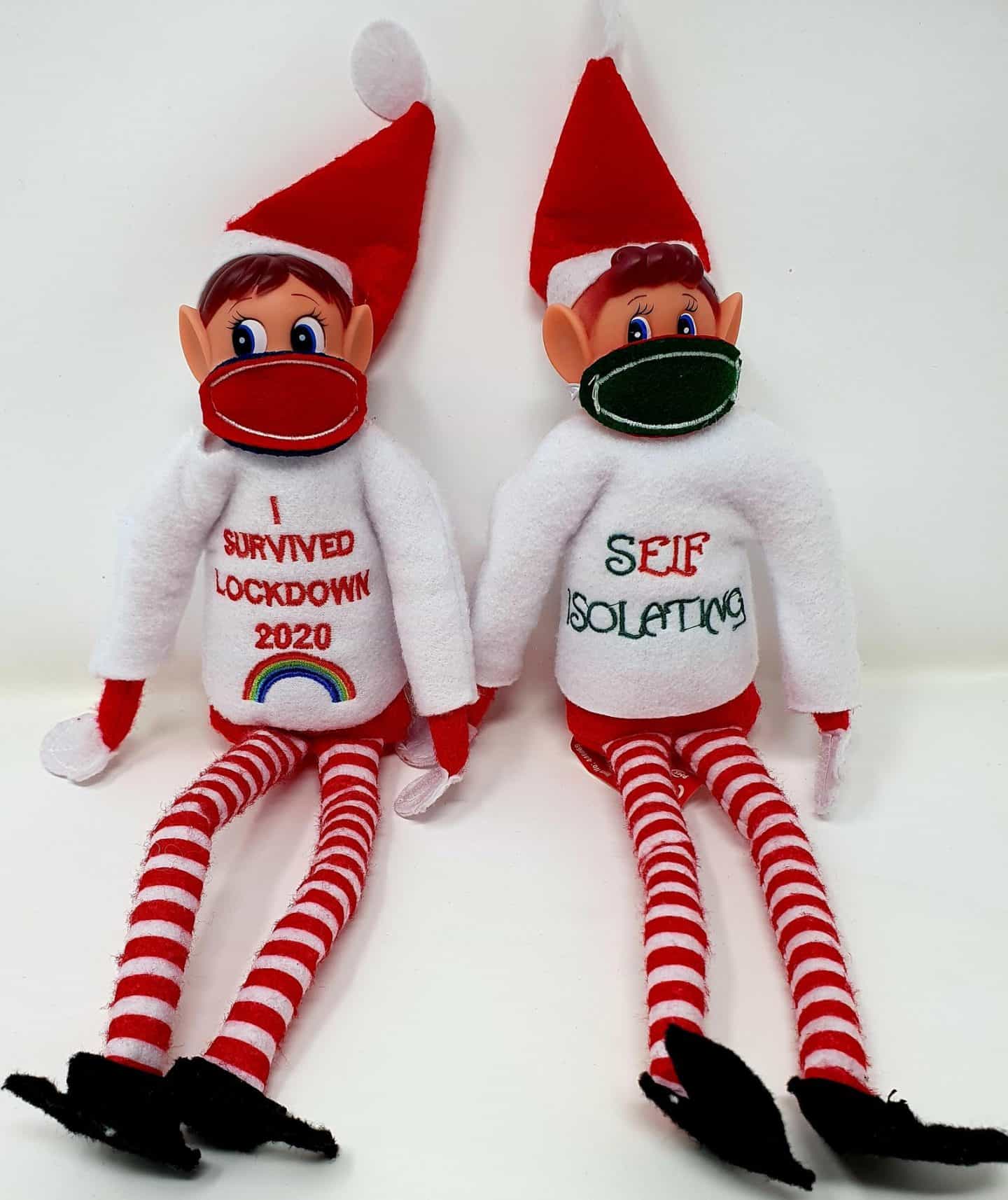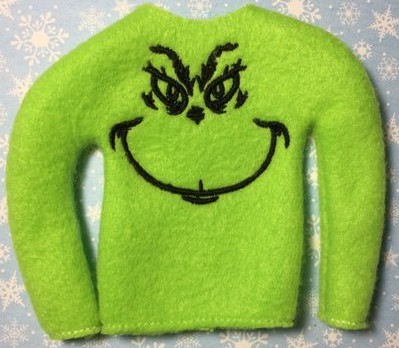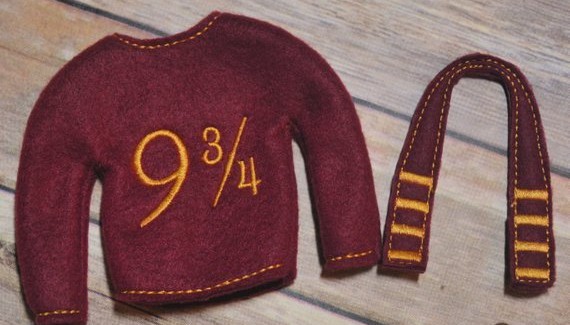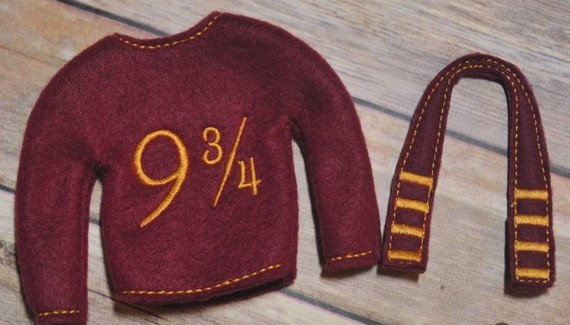 Batman Elf on the Shelf Accessories
Star Wars Elf on the Shelf Jumper
Fortnite Elf on the Shelf Accessories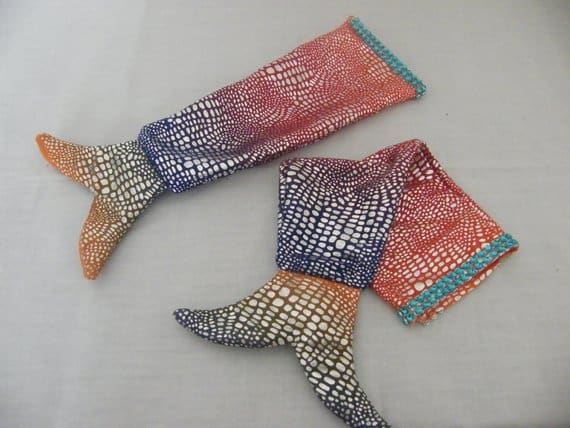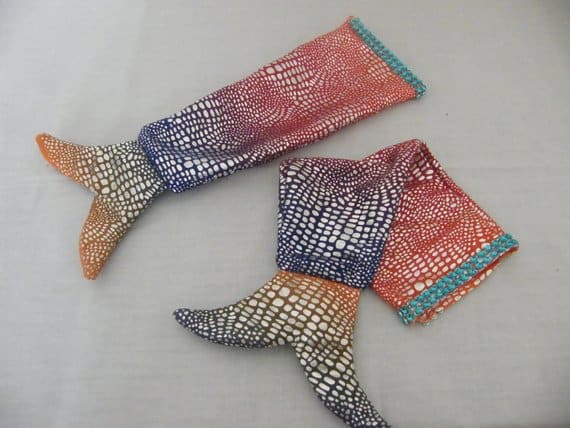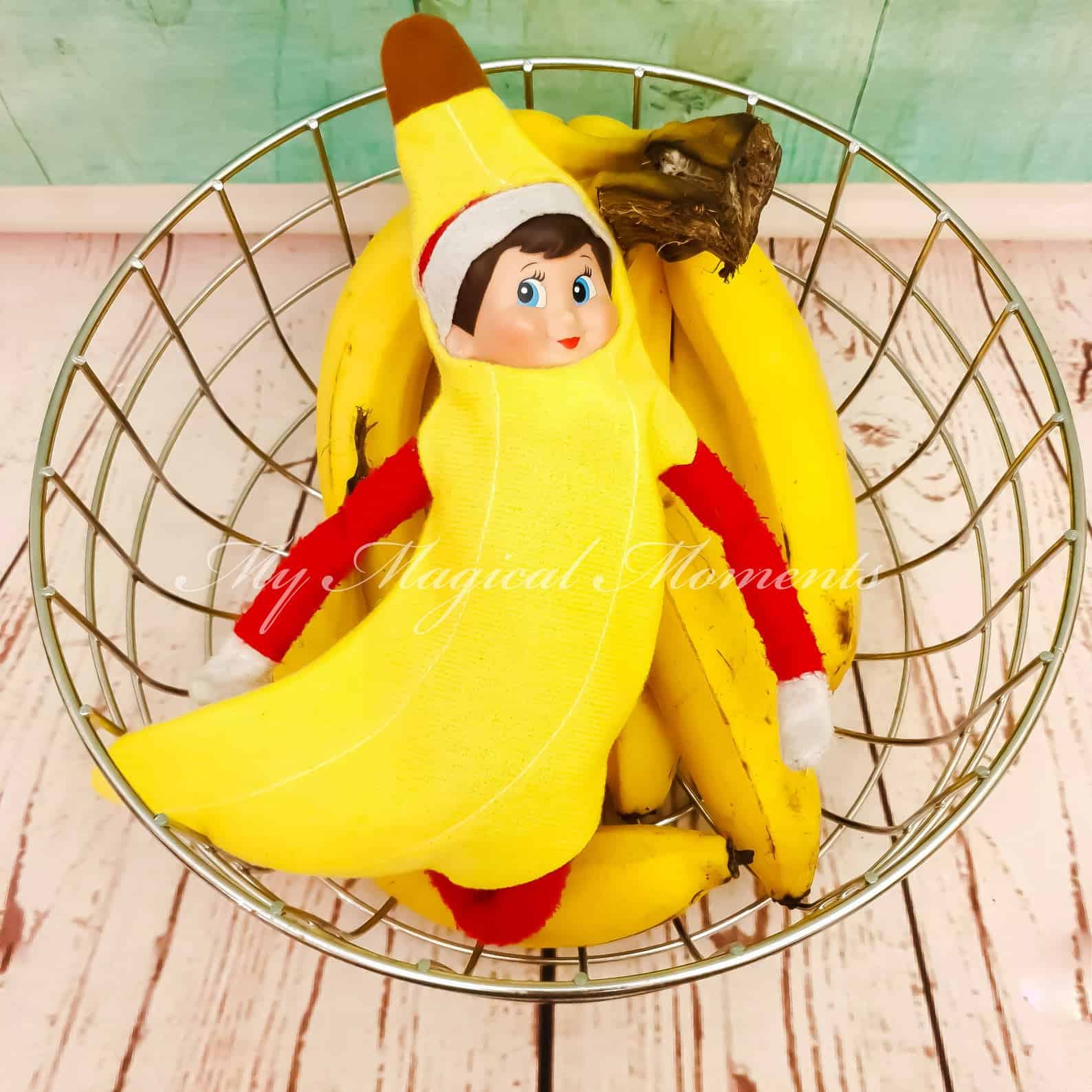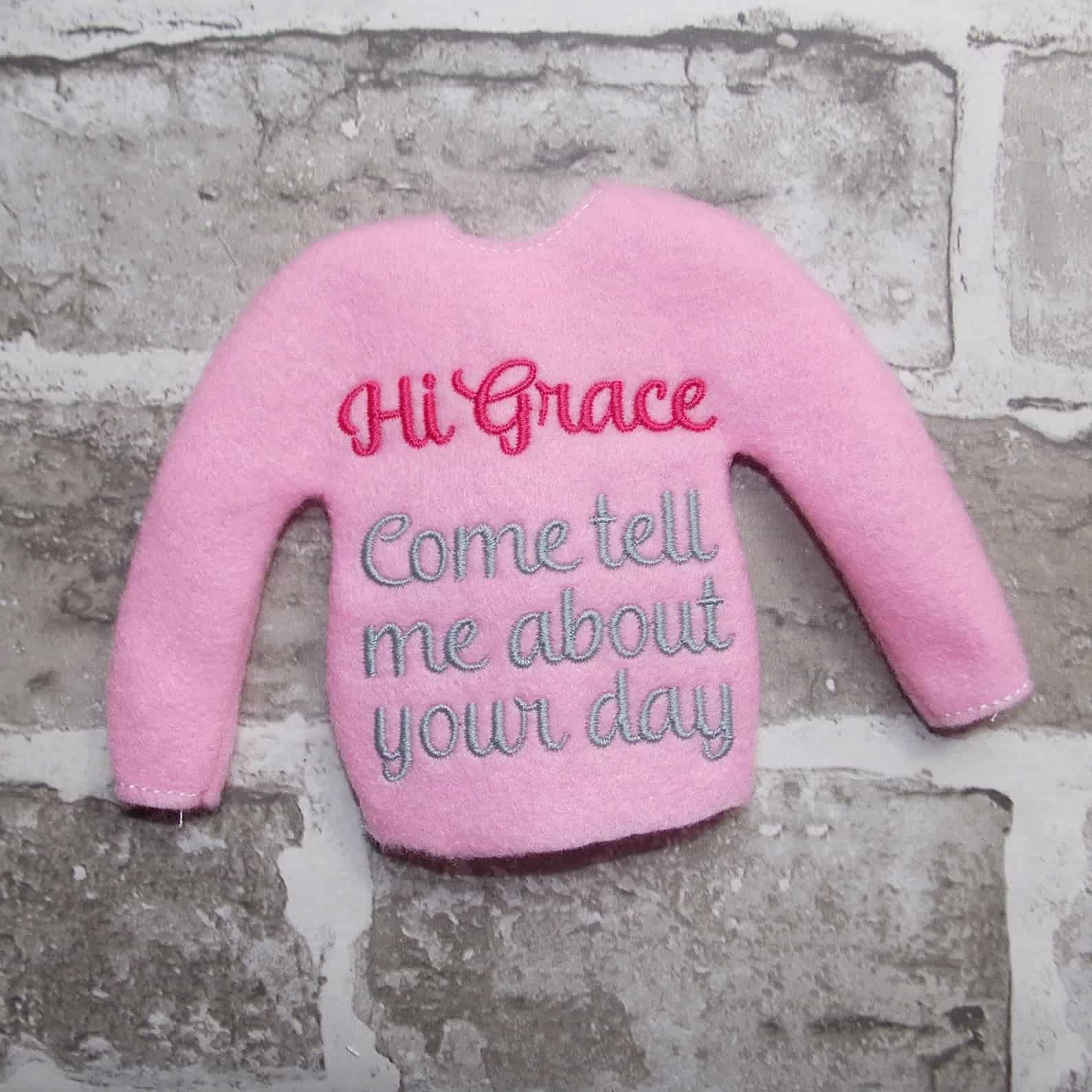 Elf on the Shelf Amazon
I have been scrolling through Amazon as well for some more Elf on the Shelf props and have come across the following.
The Elf on the Shelf official page now has a store on Amazon, with absolutely everything you could need. From elves, to plush reindeers and lots more. Below I will share some of our favourites.
North Pole Football Kit with Goal! If you have a football fan at home this is adorable!
Party Dress for your Girl Elves
But I definitely recommend checking the store out, they have so much! When we first started with the Elf we didn't have this, it just goes to show how popular Twinkletoes now has become!
Elf Accessories for Baking
These amazing edible elf on the shelf cake toppers are just fantastic. They stand up on the cake, and what's even better is you can actually eat them!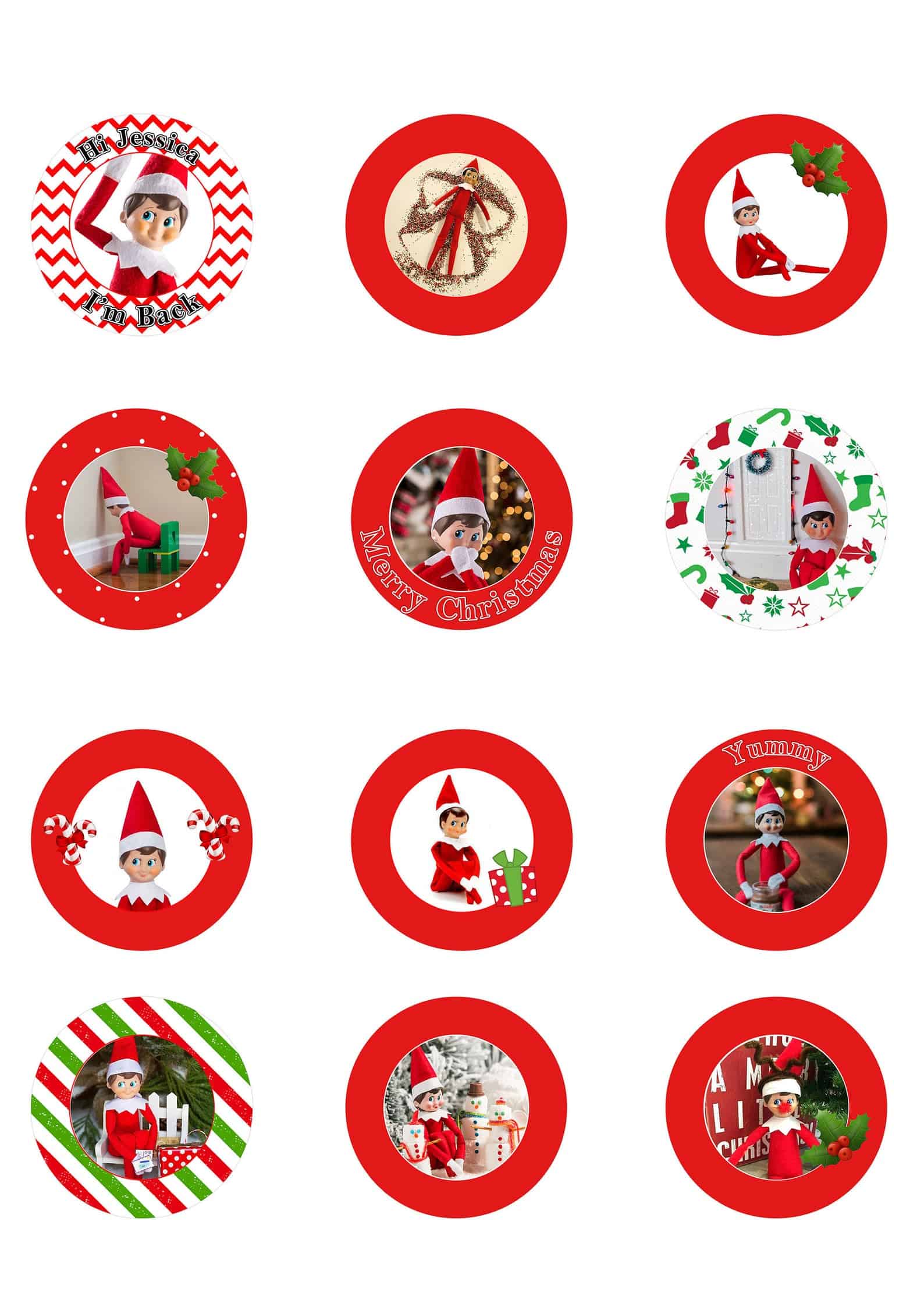 We don't actually have an elf cam, but we have a number of friends who do. The kids absolutely love it, and somehow believe more!
Elf on the Shelf Accessories UK – Props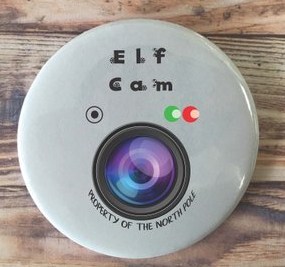 These miniature Christmas trees are just perfect. I would use them loads, for the North Pole Breakfast plus pretty much every Elf on the Shelf antics we do.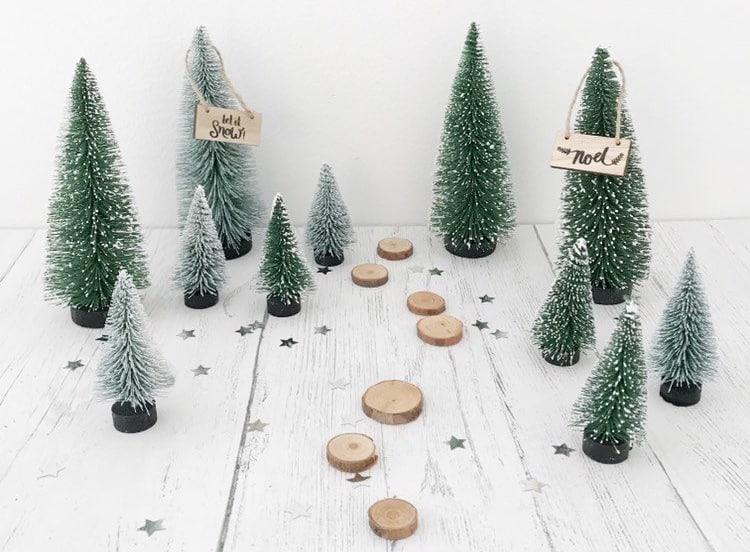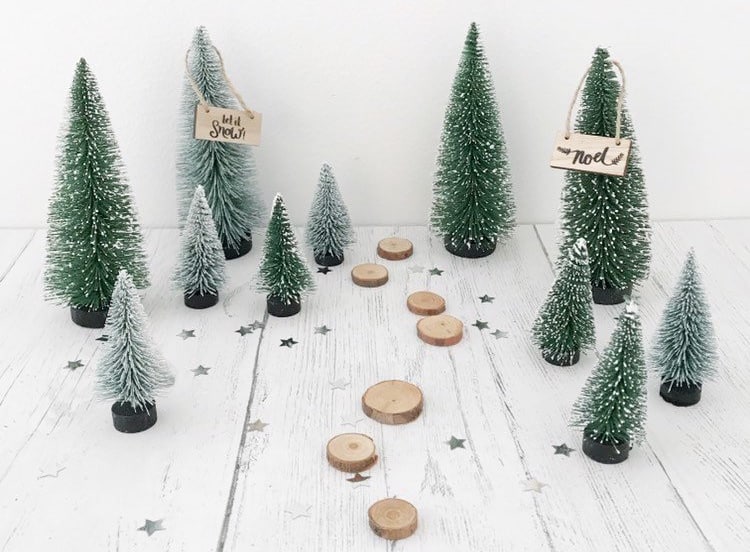 I absolutely love these, and I have ordered these for this year. I think I am going to leave one out every night to let Freddie know how he has behaved that day!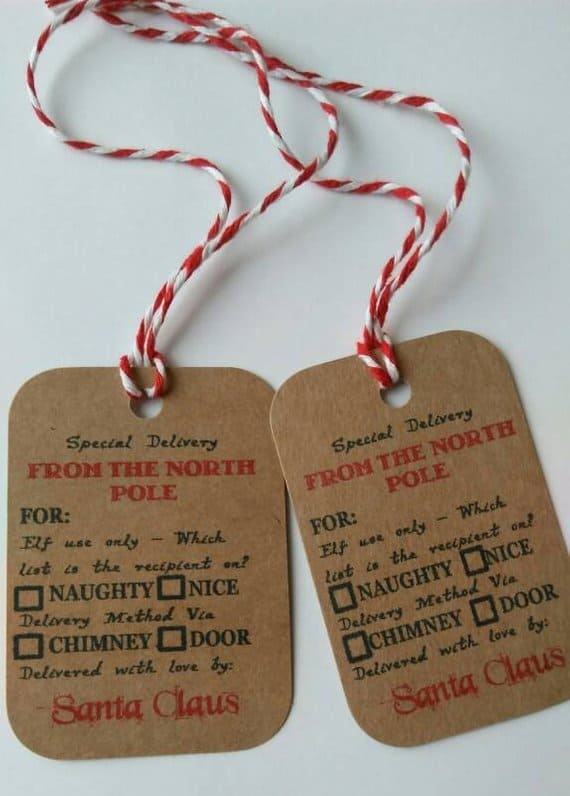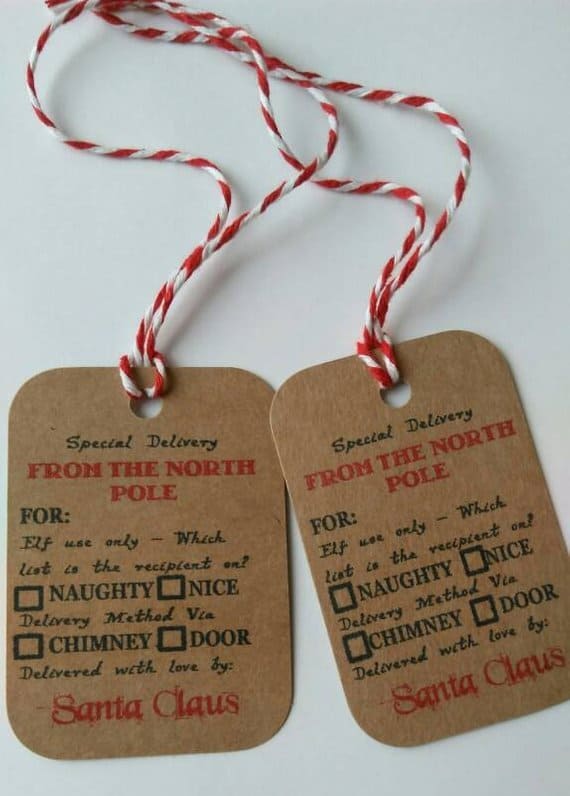 I already have this, and it is excellent, especially if you have the traditional elf on the shelf. I use it for all sorts like wrapping small gifts in, wrapping around cupcakes etc.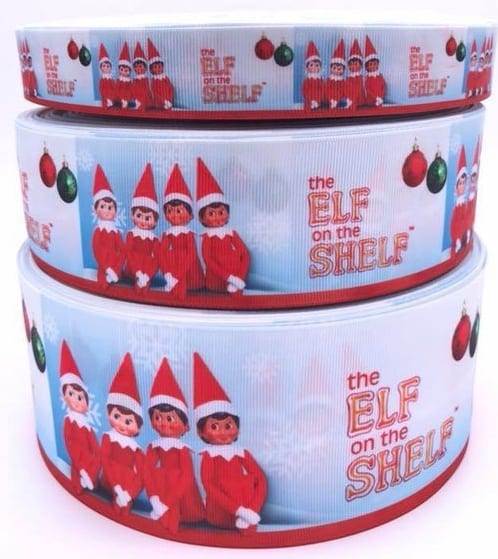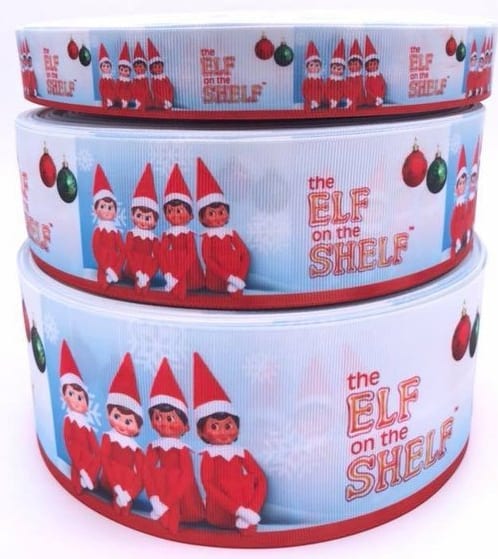 Now aren't these just adorable? We have everything but an elf baby so this year we are going to get one.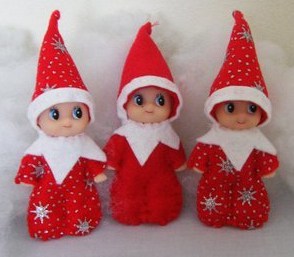 I use these footprints pretty much every day. I love them and Freddie normally finds the footprints before he finds the elf.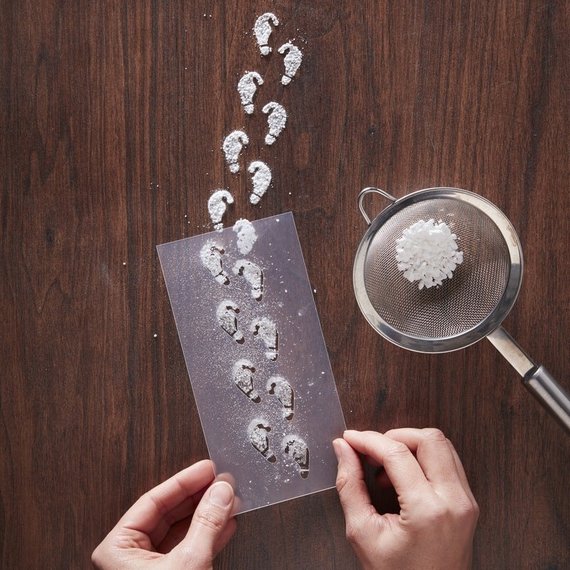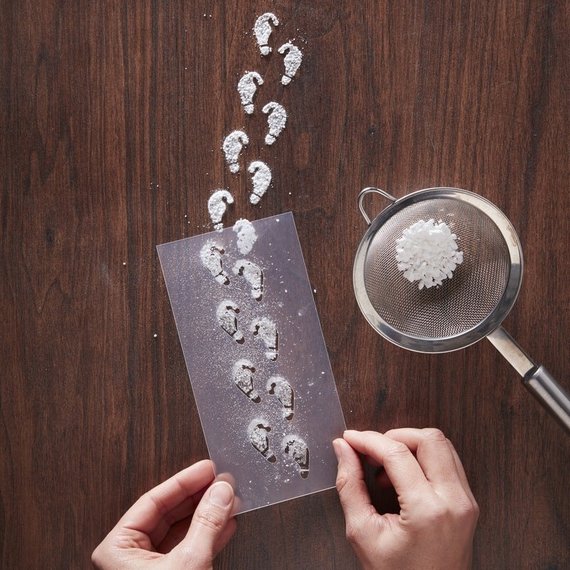 Other Elf Accessories
I love these personalised elves. But you will have to order really quickly if you want it for this Christmas.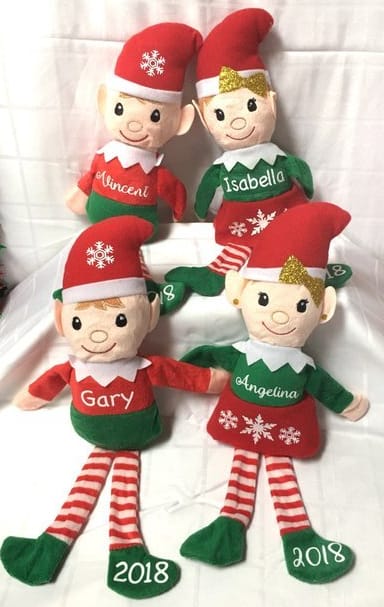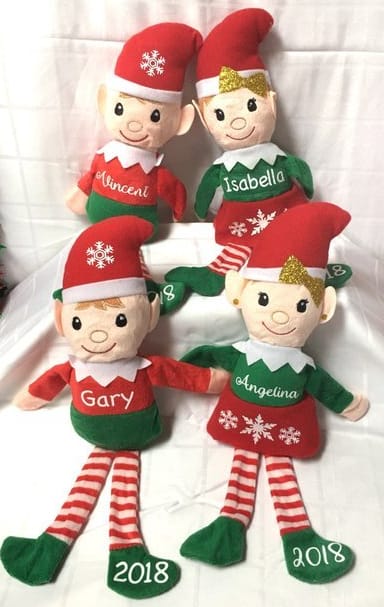 This is a really unique idea, these are little personalised boxes that are great for the elf to arrive in.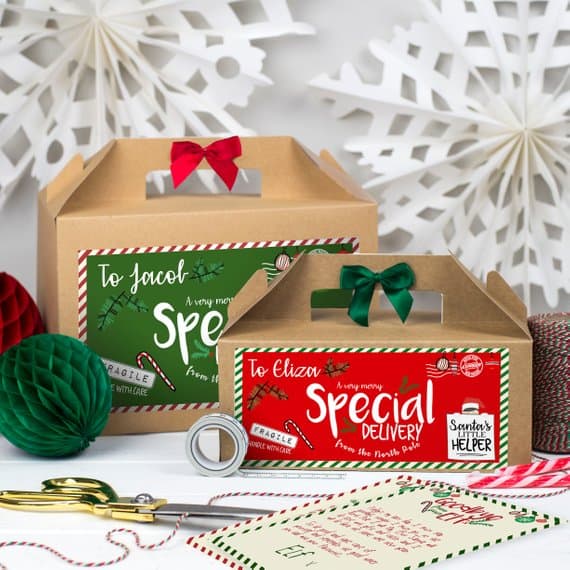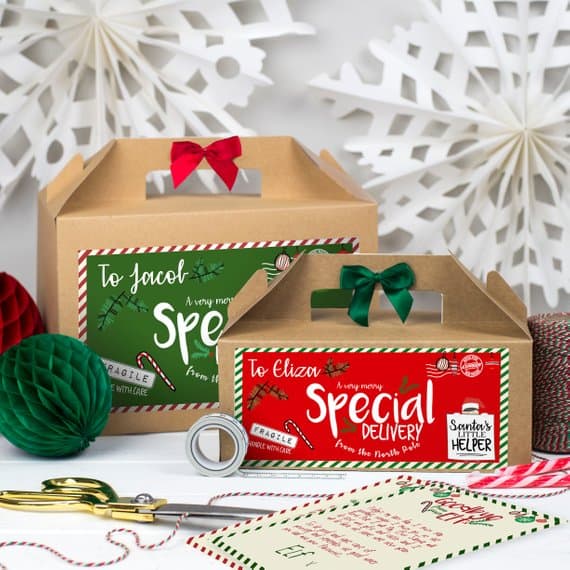 We love a good Christmas mug, and this personalised elf one is just super cute.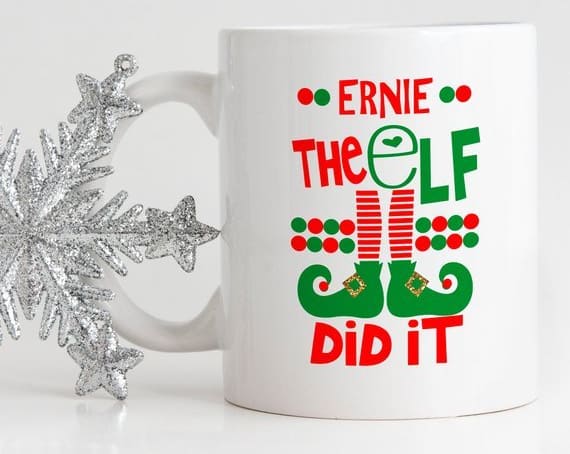 Elf on the Shelf Construction Site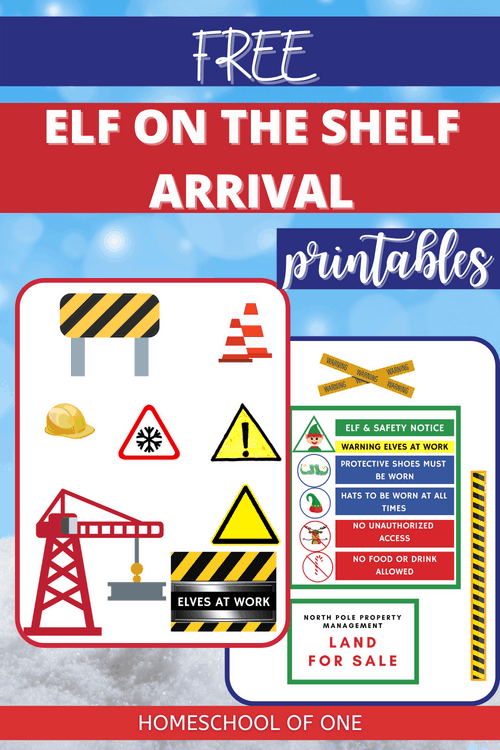 If you want to start the season with something special why not print out these construction site printables. We set ours up in mid-November to get the excitement going.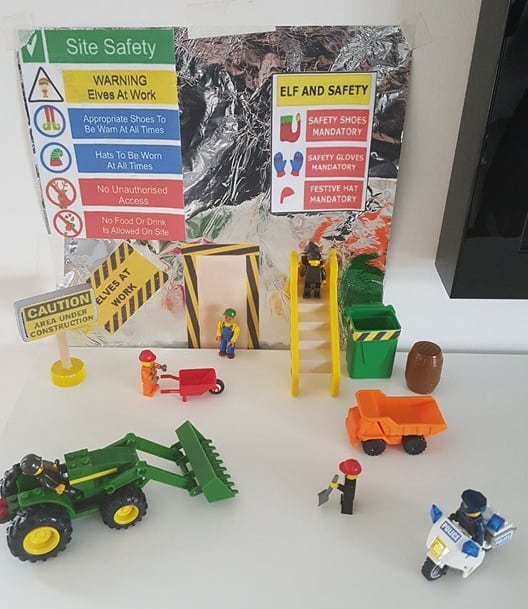 To get access to the free printables subscribe below and you will be able to download it for free (plus all of our FREE printables!)
Do you do the elf on the shelf? What are your favourite Elf Accessories, let me know in the comments?
Last Updated on 17 September 2021 by homeschoolof1