The Best Elf on the Shelf Accessories Available Now
It is no secret that I absolutely LOVE Christmas, but I also love the Elf on the Shelf. I thought I would put together the best Elf Accessories I have come across this year.
Despite the fact that last year my son discovered that the Elf on the Shelf isn't "real" (he was nearly 11 so we did very well!) last year. The "magic" has luckily not been lost.
So the Elf on the Shelf will be of course visiting with the North Pole Breakfast at the end of November.
If you are looking for Elf on the Shelf gifts for the kids check out our favorites.
**There may be affiliate links in this post. If you make a purchase (after clicking one of my affiliate links) I'll earn some coffee money, which I promise to drink while supporting your journey. You do not pay a higher price. You can read my full disclosure at the bottom of the page.**
So this year I am going to make it even better than in previous years. I have scoured the amazing creators over on Etsy and have found the most awesome Elf on the Shelf accessories for you.
If you have a Halloween Elf on the Shelf you might enjoy my blog post about Elf accessories, costumes, and the Switch Witch.
I think you are also going to love 20 of the best free Elf on the Shelf printables.
You will find all of our favorite Elf on the Shelf Accessories listed below for everything you could ever need to have the best December ever!
Elf on the Shelf Accessories from Amazon
I have been scrolling through Amazon as well for some more Elf on the Shelf props and have come across the following.
The Elf on the Shelf official page now has a store on Amazon, with absolutely everything you could need. From elves to plush reindeer and lots more. Below I will share some of our favorites.
North Pole Football Kit with Goal! If you have a football fan at home this is adorable!
Party Dress for your Girl Elves
But I definitely recommend checking the store out, they have so much! When we first started with the Elf we didn't have this, it just goes to show how popular Twinkletoes now has become!
Elf on the Shelf Printables
If you are looking for Elf on the Shelf printables, I wanted to share with you an amazing deal.
If you are in a rush and are tired of searching for Elf on the Shelf printables you can purchase all of my printables for a small fee here. There are exclusive printables included not found anywhere else, and 32 pages to print!
Be quick though as these are currently 50% off, but only for a limited period.
32 pages are included in this download including:
North Pole Breakfast Menu (2 pages)
Elf construction zone (2 pages)
Snowman soup (exclusive)
Elf Kisses (exclusive)
Elf notes (3 pages)
Elf scavenger hunt (3 pages)
Elf memory game
Elf games
Elf hats
Elf coloring page (8 pages)
Elf arrival letters (5 pages)
Elf goodbye letters (4 pages)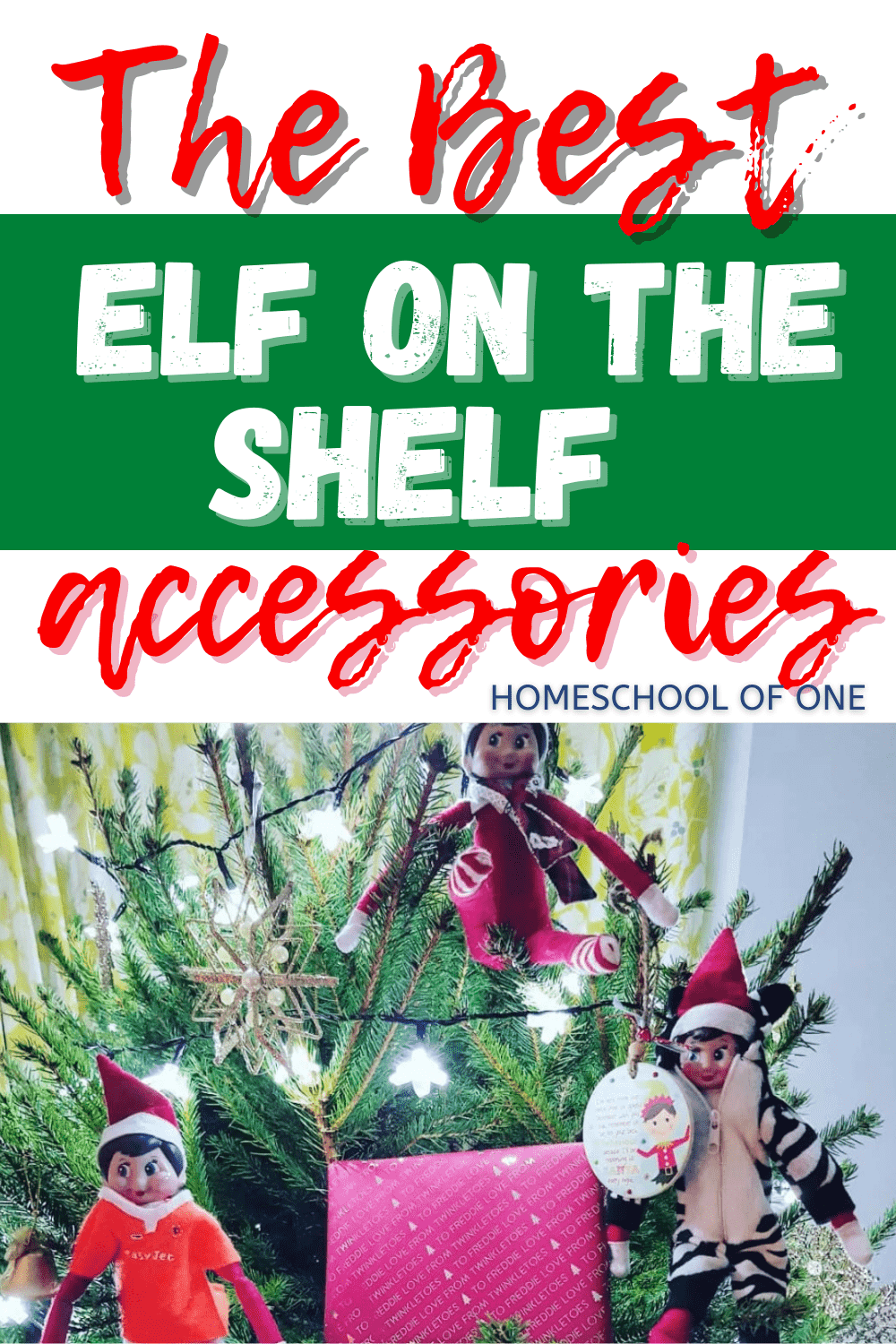 Do you do the elf on the shelf? What are your favorite Elf Accessories, let me know in the comments?
Last Updated on 28 November 2022 by homeschoolof1