Free New Year's Resolution Printables For Kids in 2023
New Year is the perfect time to think about what you want to achieve in the new year. This is something I do every year, but I have never done it with my son before. We have put together some free New Year's resolution printables for kids that hopefully will inspire them.
It is important to start the year as you mean to go on, and if it is written down to go back to in a couple of weeks it is more likely to be continued.
The New Years resolutions for kids should not be anything too challenging or unobtainable. You don't want them to fail within the first week!
I have prepared three different printables for you to download and print and use with your children, for free of course (scroll to the bottom of the page).
There are sections on the printables and this is how I have structured this post so you can hopefully get some inspiration.
I want to learn …..
I want to stop …..
I want to travel to …..
I want to try …..
I want to be …..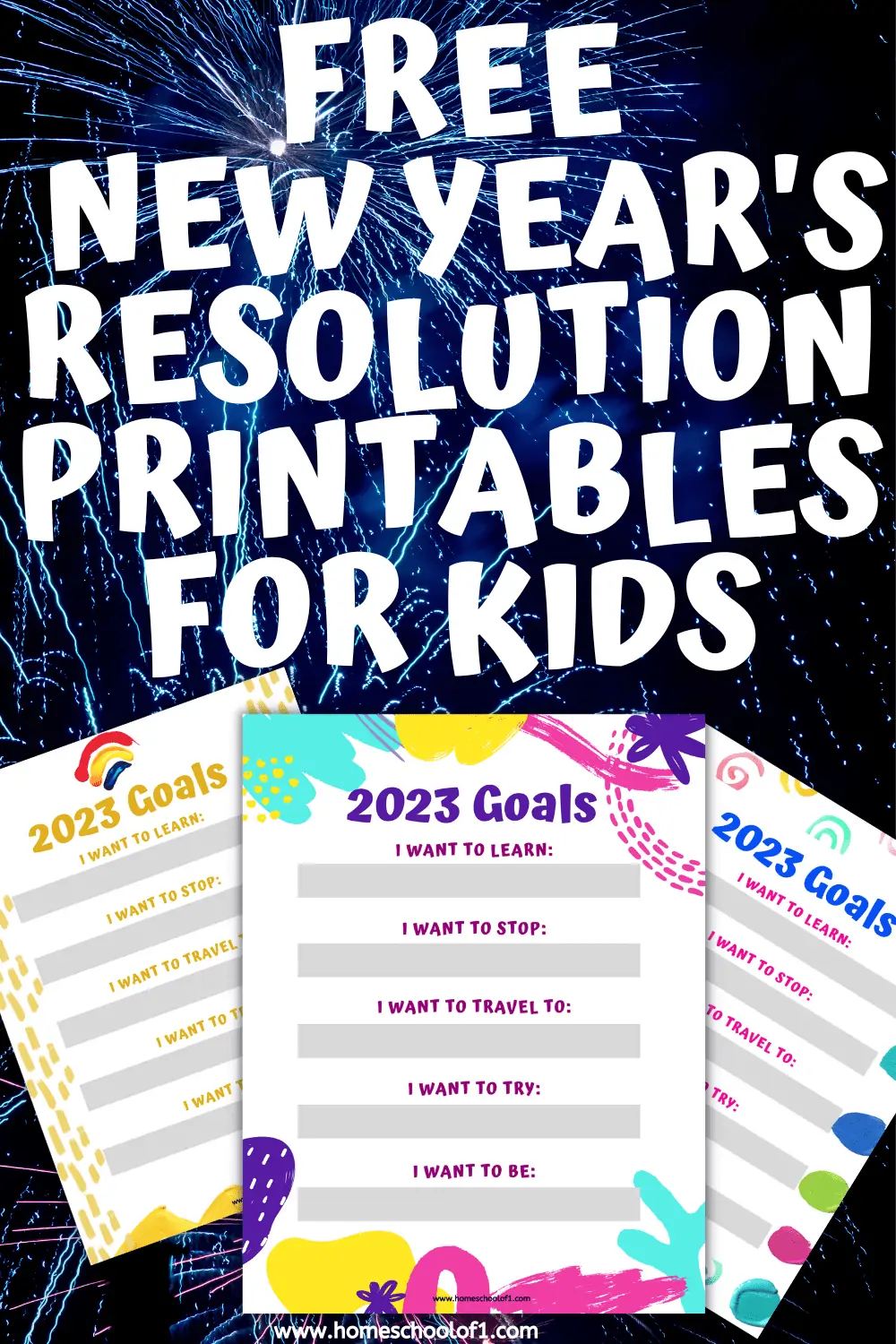 **There may be affiliate links in this post. You can read my full disclosure at the bottom of the page.**
New Year's Resolutions for Kids
If you want to print out our free New Year's resolution printables scroll down to the end of this page.
I want to learn
I want to stop
Arguing with mom and dad
Playing on my XBox too much
Eating too much candy
Leaving out toys and books when I have finished with them
Saying I'm bored (I highly recommend playing the say yes to everything challenge!)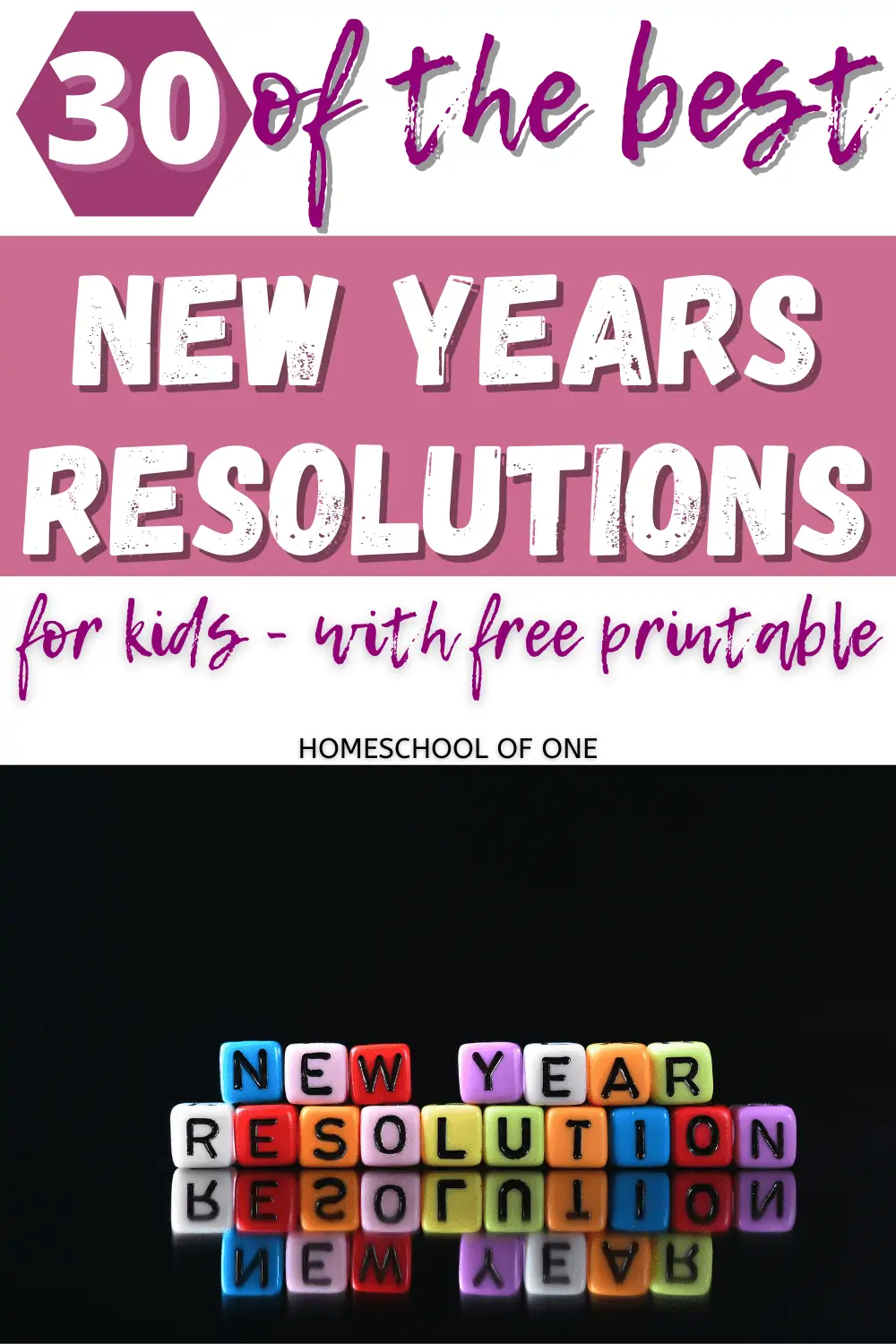 I want to travel to
England (we are hopefully going home for a visit in 2023)
San Diego for Comic Con!
Orlando to go to the new Star Wars Hotel at Disney
New York
Atlanta to the Coke museum
Miami to see Miami Heat play
I want to try
My hardest in homeschool (check out all of our homeschool posts)
To keep my bedroom tidy!
To play basketball every day to get fit (check out our top basketball gifts for boys, if you also have a huge basketball fan!)
and be green, by recycling more.
To read a new book every 2 weeks (or day, month, or week depending on the age of your child.)
To do my chores without being asked (download our free printable chore cards.)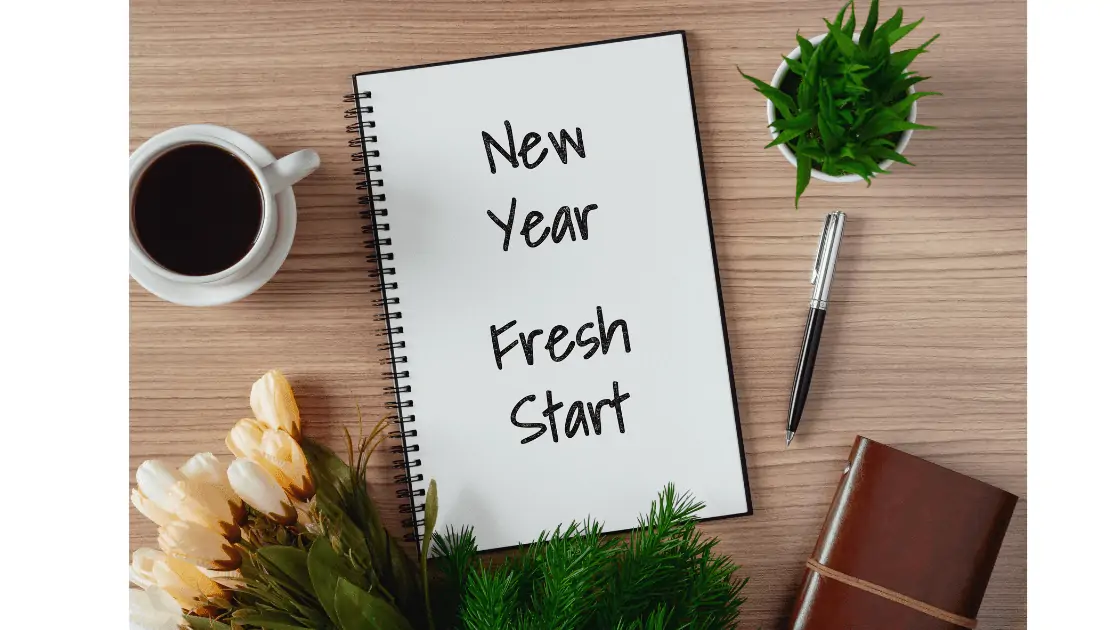 I want to be
Able to calm down on my own without my mom giving me activities to do
Nice every day!
Helpful to my mom and help around the house
Fit and healthy
Financially prepared (check out our favorite financial literacy curriculum, Moneytime)
Other New Years activities you will enjoy
Download the Free New Year's Resolution Worksheet
If you are looking for other styles of New Year's resolution printables I recommend these from Etsy.
Make sure you choose the correct paper size and click on the shrink to fit button. All of our free printables for kids work better when printed on cardstock (this is the one we use and love.)
What are your New Year's resolutions for kids? Please let me know in the comments below.
Last Updated on 1 June 2023 by homeschoolof1