Online Etiquette Classes: Make Sure Kids Have Good Manners
The first thing you notice about children is their manners, so I have put together a list of the best online etiquette classes for kids. I know having manners is free, but sometimes we all just need a little help teaching it.
I was having an email conversation recently with one of our followers, and it got me thinking. She was asking about enrichment classes over the summer break and asked for recommendations for manners classes.
I stopped and thought about it for a second, and it had honestly not crossed my mind before. But I loved the idea, so I have been on the hunt for online etiquette classes for kids.
Having good manners is so fundamental, and something we all strive for our kids to have, but do you know how hard it is to find online etiquette classes (or cotillion, I tried to search for both!)? Very, that's how! Honestly, I can't quite believe how difficult I found it.
Nearly every etiquette class I found was in person, and even they were very hard to find. I am assuming you have to be in the right circles to find them!
I remember when I was a little girl wanting to go to elocution lessons (haha, it really makes me laugh now, as living in South Florida with a very English accent, people think I went anyway!)
Carry on reading for the best online etiquette classes, manners worksheets for kids, and books about manners.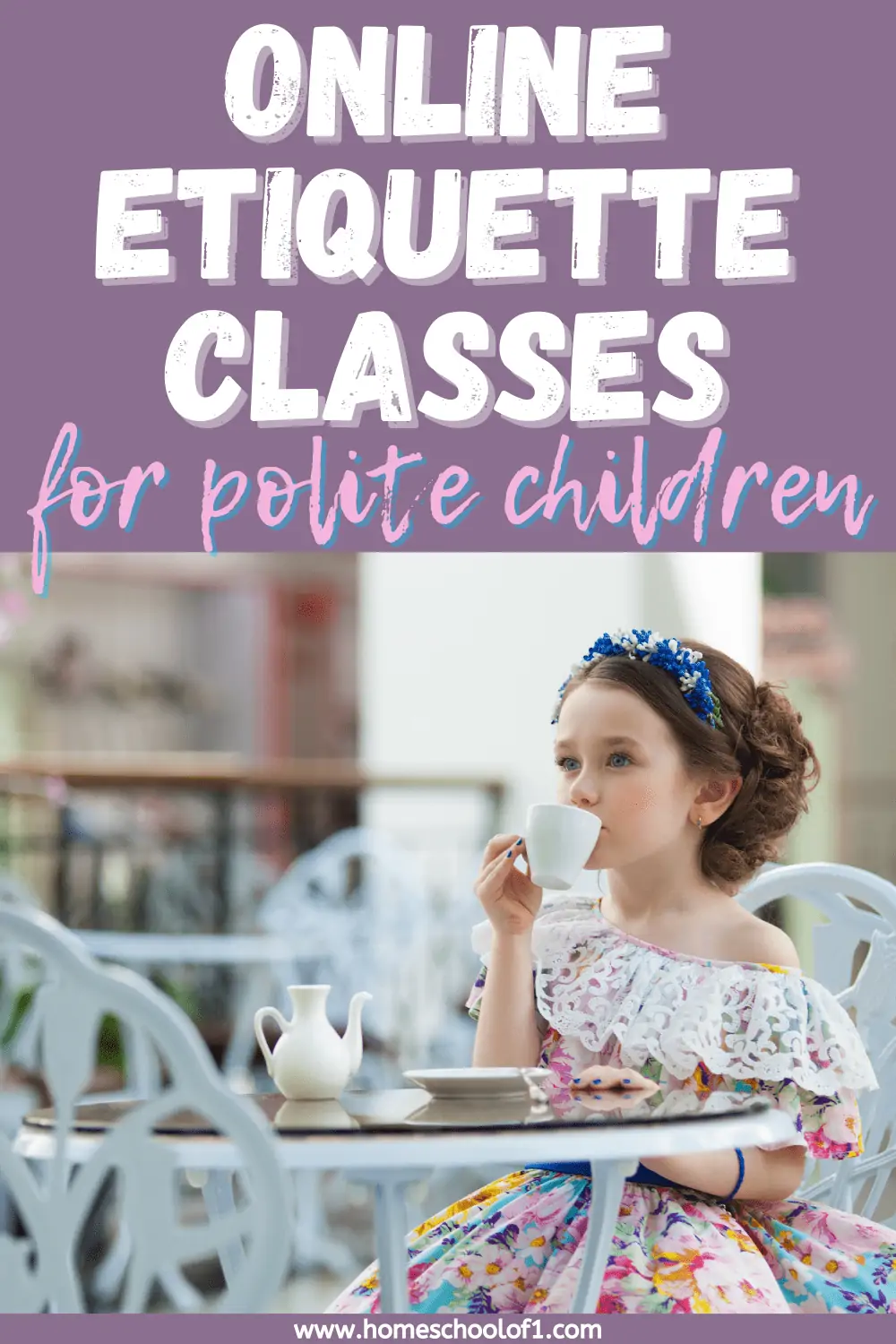 **There may be affiliate links in this post. You can read my full disclosure at the bottom of the page.**
Etiquette Classes Online
I could find 4, how can online etiquette classes not be a thing? But these all look really good for a range of ages from 5-14.
Finishing School Flexi Class – The fundamentals of British Etiquette, taught by an English Lady (no not me, I definitely did not go to a Finishing School!) for 11-14-year-olds.
Etiquette Essentials 101 for 6-11-year-olds
It's Free to Be Polite Etiquette Class for Kids for 8-12-year-olds
The British School of Excellence Kidiquette™ is an online course for kids aged 5-11
But these were the only online etiquette classes I could find for kids. Honestly, I was so shocked.
Manners Worksheets
Raising gentlemen and ladies is super important, so I thought I would look to see if I had more luck with etiquette worksheets that can be done at home with mom (or dad).
These 3 manners worksheets are perfect to be done with elementary-aged children.
Good Manners Printable Guide – 28 pages with information about manners, ideas for teaching kids about manners, and worksheets for them to practice good manners. This guide and workbook allow students to learn about and practice using good manners, courtesy, and social skills.
Table setting printable to show children how to set a table.
Manners Flash Cards – choose the correct manners on 180 question cards.
Books About Manners
Ok, I had a lot more success with books about manners!
This is a great way to encourage the kids to always have good manners, what is expected of them as they get older, and just how to be polite. We absolutely love books in our homeschool and have put together over 140 of my son's favorites over the years.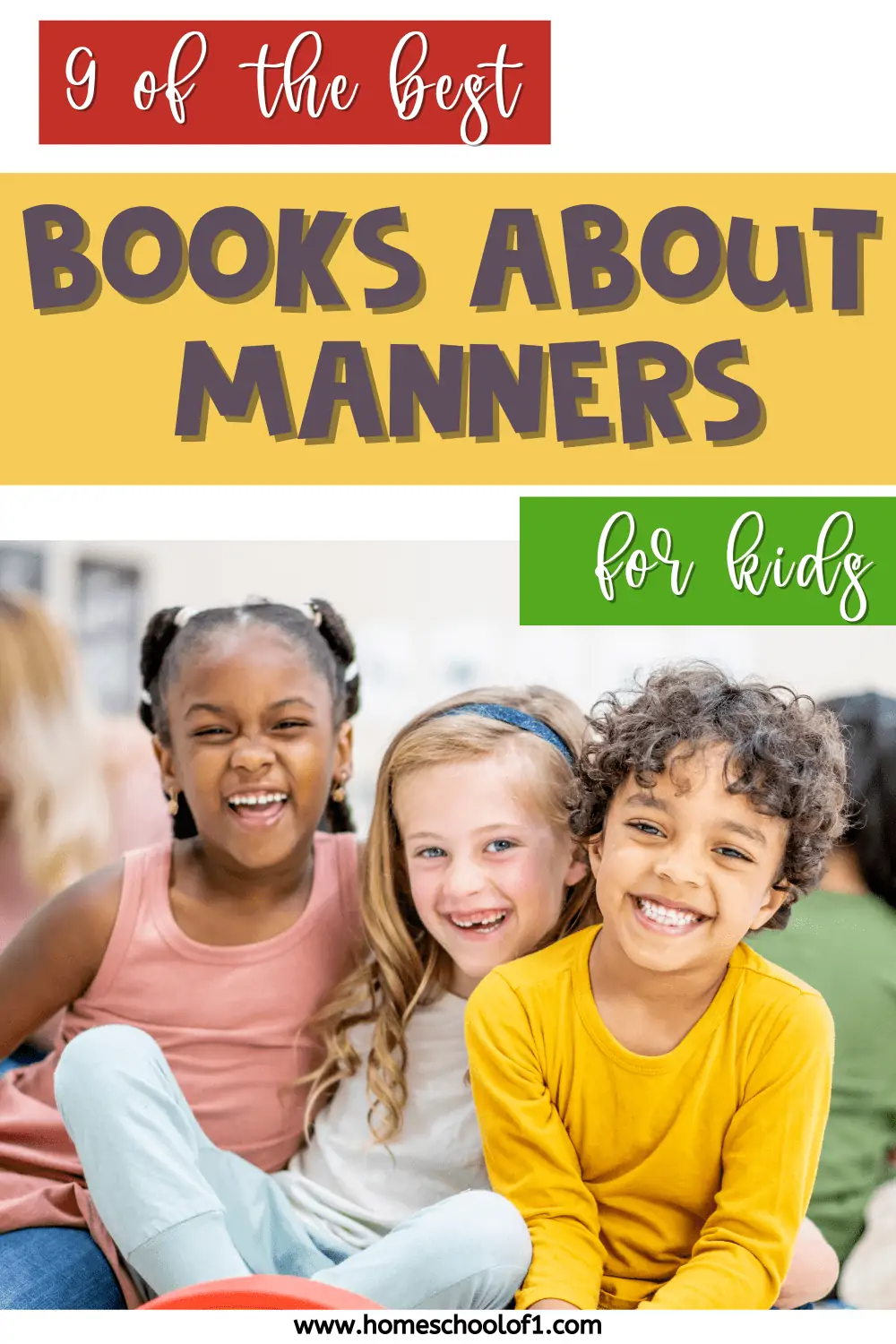 But going back to etiquette, these are the best 9 books about manners we have found.
If you have more luck than I did in finding online etiquette classes (that are good) please let me know in the comments below and I will check them out.
We have taken public speaking classes in the past which is a great way to teach kids how to communicate, and another great enrichment class idea for the summer break.
Last Updated on 22 May 2023 by homeschoolof1