Best Online Etiquette Classes for Children in 2023
The first thing you notice about children is their manners, so I have put together a list of the best online etiquette classes for kids.
I know having manners is free, but sometimes we all just need a little help teaching it.
Having good manners is so fundamental, and something we all strive for our kids to have.
These are the best homeschooling resources for etiquette classes for kids, good manners worksheets, and books on manners for children of all ages.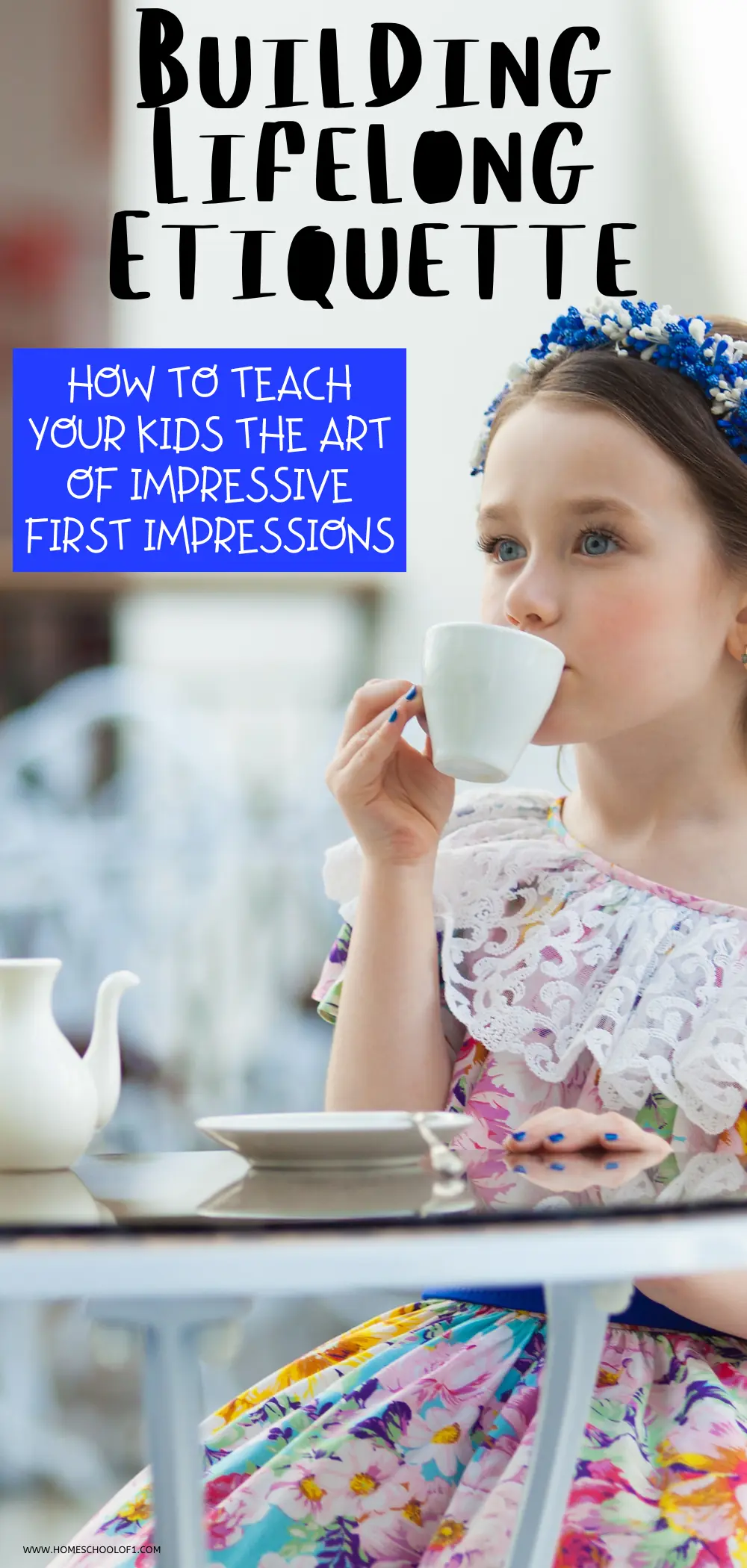 **There may be affiliate links in this post. You can read my full disclosure at the bottom of the page.**
10 essential etiquette skills every child should learn
First impressions are lasting, and teaching children good manners and social etiquette from an early age sets the foundation for making positive first impressions throughout their lives.
Teach kids to maintain appropriate eye contact during conversations to show attentiveness and respect.
Instill the importance of polite greetings, including a proper handshake and smile when meeting others.
Encourage the practice of sending thank you notes for gifts and acts of kindness.
Teach basic table manners, such as using utensils, napkin placement, and chewing with their mouths closed.
Promote active listening skills, like not interrupting and asking questions to show genuine interest.
Emphasize using "please" and "thank you" in everyday interactions to express gratitude and respect.
Teach the concept of personal space and boundaries to help children understand the importance of respecting others' comfort.
In the digital world, guide kids on proper cell phone and text etiquette, emphasizing clear and respectful communication.
Encourage children to apologize when they make mistakes. Teaching them to be sincere and take responsibility for their actions.
Foster a culture of gratitude and kindness, emphasizing the importance of being considerate and empathetic towards others.
Last Updated on 15 November 2023 by homeschoolof1