19 Best Winter Themed Board Games For The Whole Family
Winter themed board games offer a delightful escape into a frosty wonderland. Where snowy landscapes and chilly adventures become the backdrop for hours of indoor fun.
From challenging strategies to whimsical journeys, these games transform ordinary family game nights into exciting winter escapades.
These gaming treasures are perfect for families with kids of all ages, ranging from 3 year olds to teenagers.
These board games for kids are an ideal addition to the winter season. Providing engaging winter holiday fun for kids on frosty evenings.
Whether you're navigating icy paths, constructing gingerbread houses, or surviving in a post-apocalyptic world, these games ensure unforgettable winter experiences for all.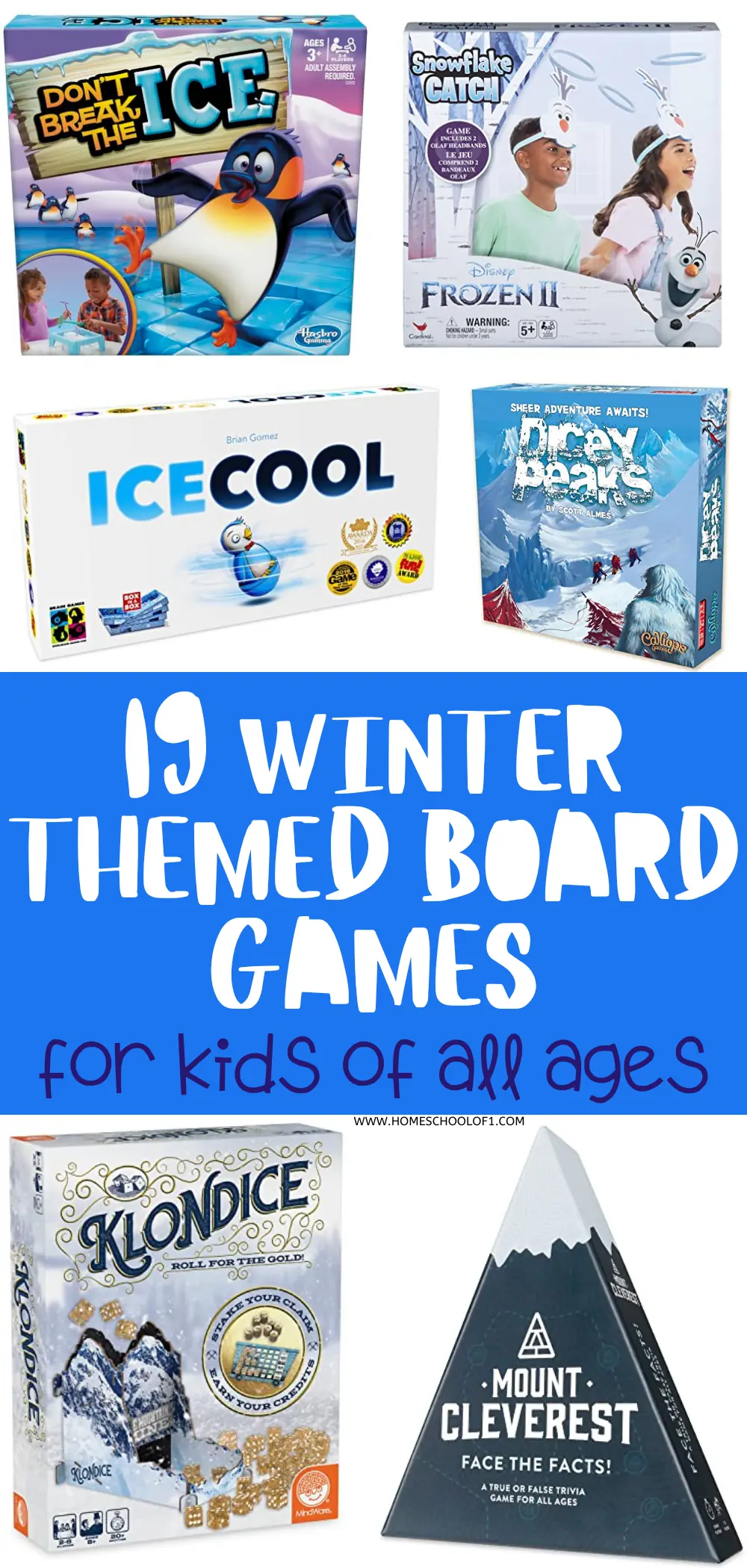 **There may be affiliate links in this post. You can read my full disclosure at the bottom of the page.**
Winter-themed games for kids of all ages
As the winter frost settles in, it's the perfect time to huddle around the game board for a great time of family togetherness with winter-themed board games.
These popular games transport players to enchanting snowy realms, offering a fun way to escape the cold weather outside. Suitable for a wide age range, from young children to teenagers, these board games cater to family members of all ages.
Whether you're a newer player or a seasoned enthusiast, these games offer endless entertainment for small groups and are sure to become your favorite games for the season and beyond.