42 Printable Hispanic Heritage Month Posters & Coloring Sheets
Hispanic Heritage Month is a time to honor the cultural contributions of Hispanic and Latino individuals who have shaped history. The collection of printable Hispanic heritage month posters features a diverse array of iconic artists, trailblazing activists, and inspiring figures.
Make Hispanic Heritage Month a memorable experience for kids with holiday activities for kids such as these coloring posters.
They feature 42 exceptional Hispanic and Latino icons, from artists like Pablo Picasso and Selena to athletes like Pelé.
The posters showcase the diversity and profound impact of Hispanic and Latino heritage, making it an inclusive and educational celebration for children.
**There may be affiliate links in this post. You can read my full disclosure at the bottom of the page.**
When is Hispanic Heritage Month?
Hispanic Heritage Month, also known as Latino Heritage Month, is observed in the United States from September 15th to October 15th each year.
The celebration begins on September 15th because it marks the independence anniversaries of several Latin American countries, including Costa Rica, El Salvador, Guatemala, Honduras, and Nicaragua, which all gained independence from Spain on September 15th, 1821.
Additionally, Mexico's independence day is celebrated on September 16th, and Chile's independence day is celebrated on September 18th, further making this period significant for recognizing and celebrating the contributions and culture of Hispanic and Latino Americans.
Fearless Trailblazers: 11 Latinos who made U.S. History (English and Spanish Edition) (Little Biographies for Bright Minds)
Be Bold! Be Brave! 11 Latinas who made U.S. History (English and Spanish Edition)
100 Hispanic-Americans Who Shaped American History
Pepe and the Parade: A Celebration of Hispanic Heritage
Latin Americans in History (Biographies for Kids)
Nuestra América: 30 Inspiring Latinas/Latinos Who Have Shaped the United States
What is the theme of Hispanic Heritage Month 2023?
The theme this year for celebrating National Hispanic Heritage Month is Building Prosperous and Healthy Communities.
Previous year themes:
2022: Unidos: Inclusivity for a Stronger Nation.
2021: Esperanza: A Celebration of Hispanic Heritage and Hope.
2020: Hispanics: Be Proud of Your Past, Embrace the Future
2019: Hispanic Americans: A History of Serving Our Nation
2018: Hispanics: One Endless Voice to Enhance our Traditions
What is the best way to celebrate Latinx Heritage Month with kids?
Celebrating Hispanic Heritage Month with kids can be a fun and educational experience. Here are some ideas on how to make the most of this month and teach children about Hispanic culture and contributions:
Introduce children to the history, art, music, and traditions of Hispanic countries. You can read books, watch documentaries, or explore online resources to learn about famous Hispanic figures, events, and customs.
Encourage kids to try traditional Hispanic dishes from various countries. You can cook or order food from Latin American restaurants and discuss the origins and significance of each dish.
Introduce inspirational LatinX individuals with coloring posters.
Engage in arts and crafts activities inspired by Hispanic culture. Make piñatas, papel picado (decorative paper banners), or create colorful artwork influenced by famous Latin American artists.
Teach basic Spanish phrases and words to the children. Learning a new language can be both fun and useful, and it provides insight into Hispanic cultures around the world.
Introduce kids to the vibrant rhythms of Latin music and dance. Have a dance party with popular Latin dances like salsa, merengue, or bachata.
Take virtual tours of Hispanic landmarks, museums, and cultural sites. Many museums and institutions offer online resources and exhibits that can give kids a taste of Hispanic heritage.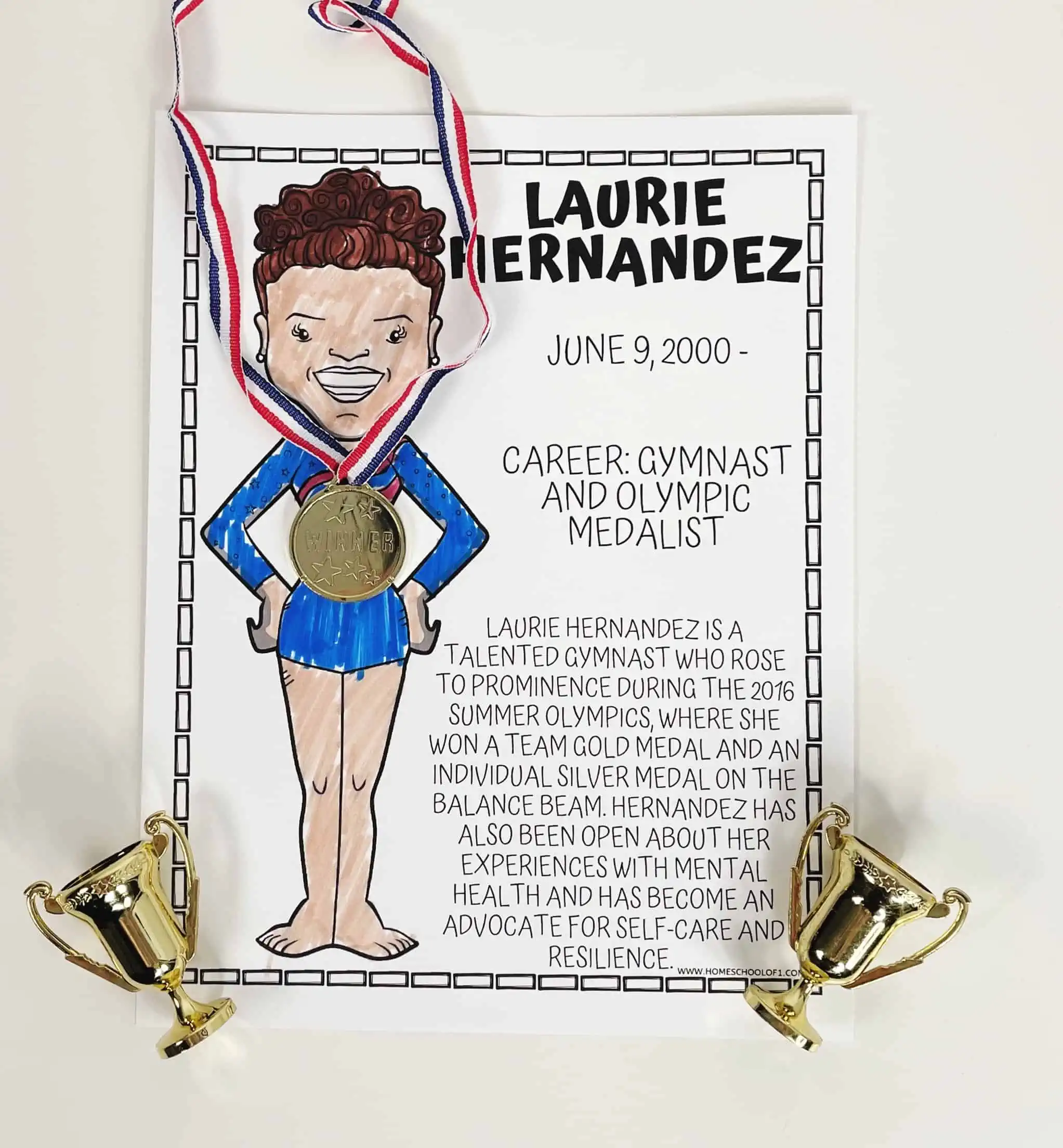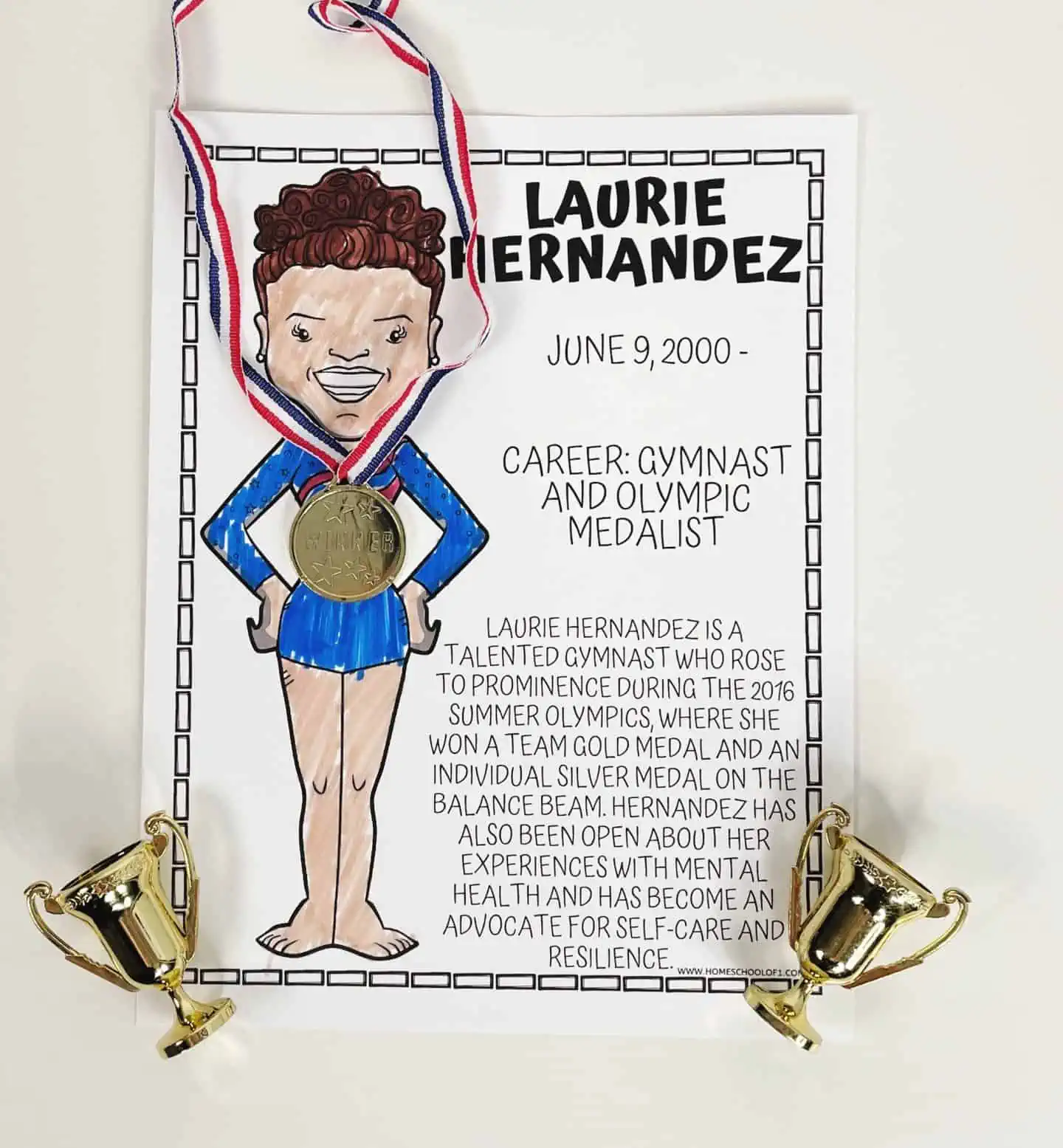 Remember, the key is to approach Hispanic Heritage Month with respect, curiosity, and a desire to learn and appreciate the rich diversity of Hispanic cultures. By doing so, you can create a memorable and enriching experience for children to cherish.
Hispanic Heritage Month Books for Kids
Adding Hispanic books to your child's reading list is a great way to inspire and educate them about this special holiday.
A Kid's Guide to Latino History: More than 50 Activities is an interactive book that takes young readers on a captivating journey through Latino history in the United States, offering over 50 engaging activities that celebrate the culture and achievements of Hispanic communities.
Esperanza Rising is a heartwarming tale of a young Mexican girl named Esperanza who faces hardship and adversity as she emigrates to California during the Great Depression, teaching children about resilience, courage, and the power of family bonds.
Be Bold! Be Brave! 11 Latinas who made U.S. History introduces young readers to the inspiring stories of eleven remarkable Latinas who defied stereotypes, broke barriers, and left a lasting impact on American history, empowering children to dream big and reach for their goals.
Gaby's Latin American Kitchen: 70 Kid-Tested and Kid-Approved Recipes for Young Chefs
A Kid's Guide to Latino History: More than 50 Activities (A Kid's Guide series)
EFOT Mexican Party Banners, Papel Picado Banner – Cinco de Mayo, Fiesta Party Decorations, Dia De Los Muertos Decor, Day of the Dead Decorations, 5 Packs 82 Ft Long
Coco Remember Me Loteria | Traditional Loteria Mexicana Game of Chance | Bingo Style, Featuring Custom Artwork & Illustrations from Disney Pixar Film | Inspired by Spanish Words & Mexican Culture
The Legend of the Poinsettia
Frida Kahlo Reflections Sticky Notes Booklet
Celebrating Extraordinary Hispanic Heritage Month Icons
The Hispanic Heritage Month posters feature a diverse array of extraordinary individuals. Including iconic artists like Frida Kahlo and Pablo Picasso. Trailblazing activists such as Cesar Chavez and Rigoberta Menchú, and trailblazing figures like Sonia Sotomayor and Alexandria Ocasio-Cortez.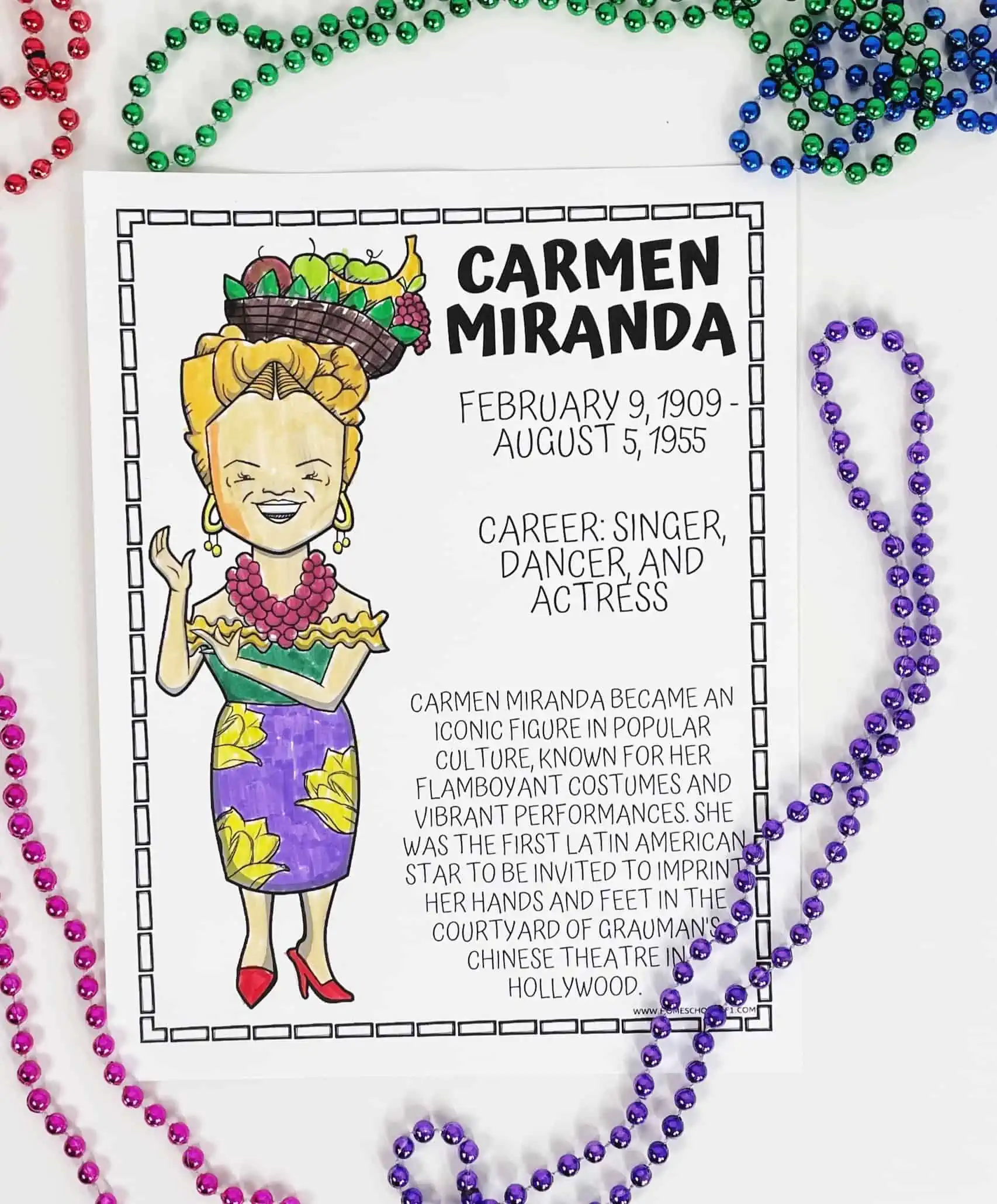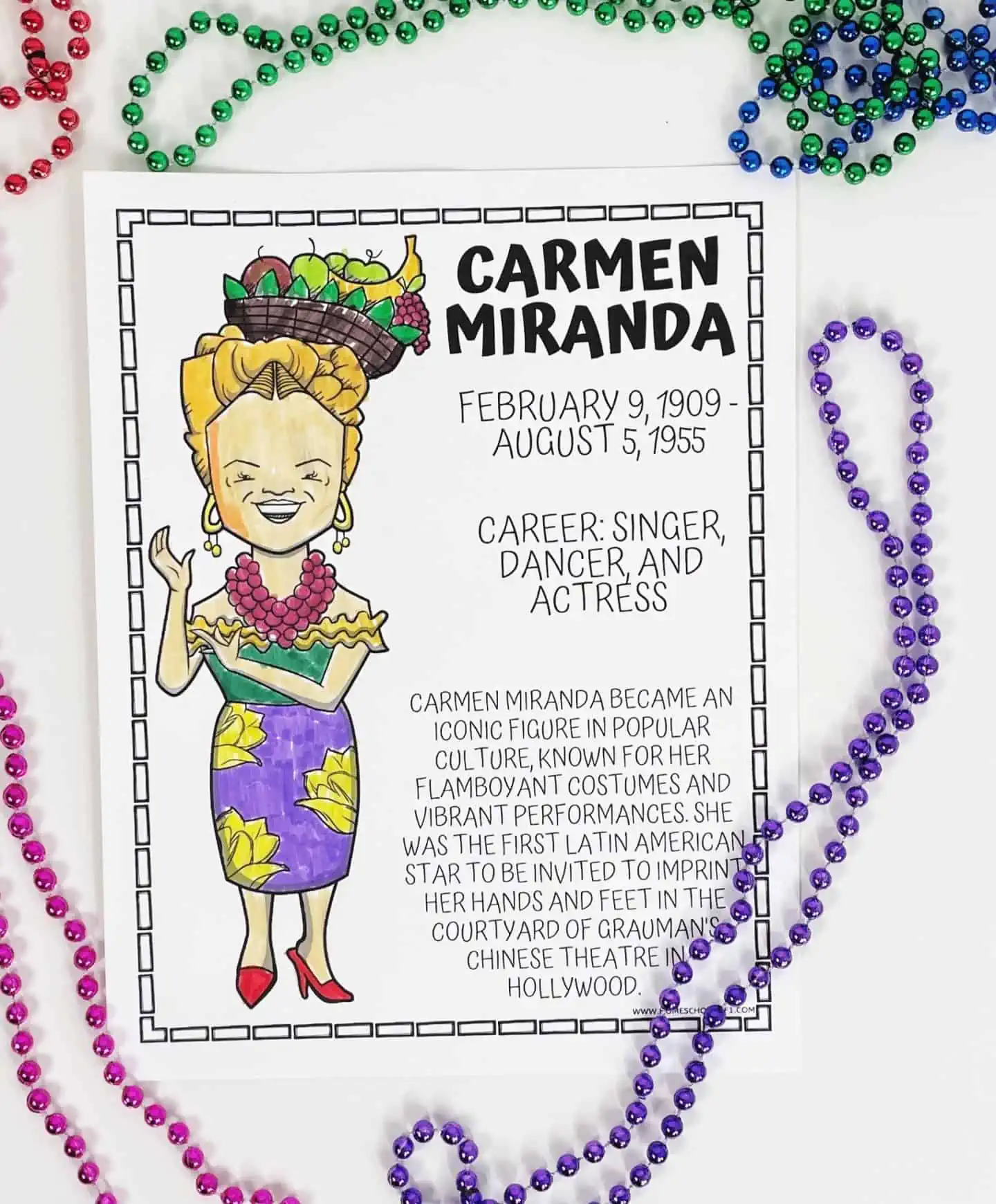 From the fields of politics and literature to sports and the arts, their stories and achievements serve as a testament to the immense cultural, social, and historical impact of Hispanic and Latino heritage in shaping a more inclusive and vibrant world.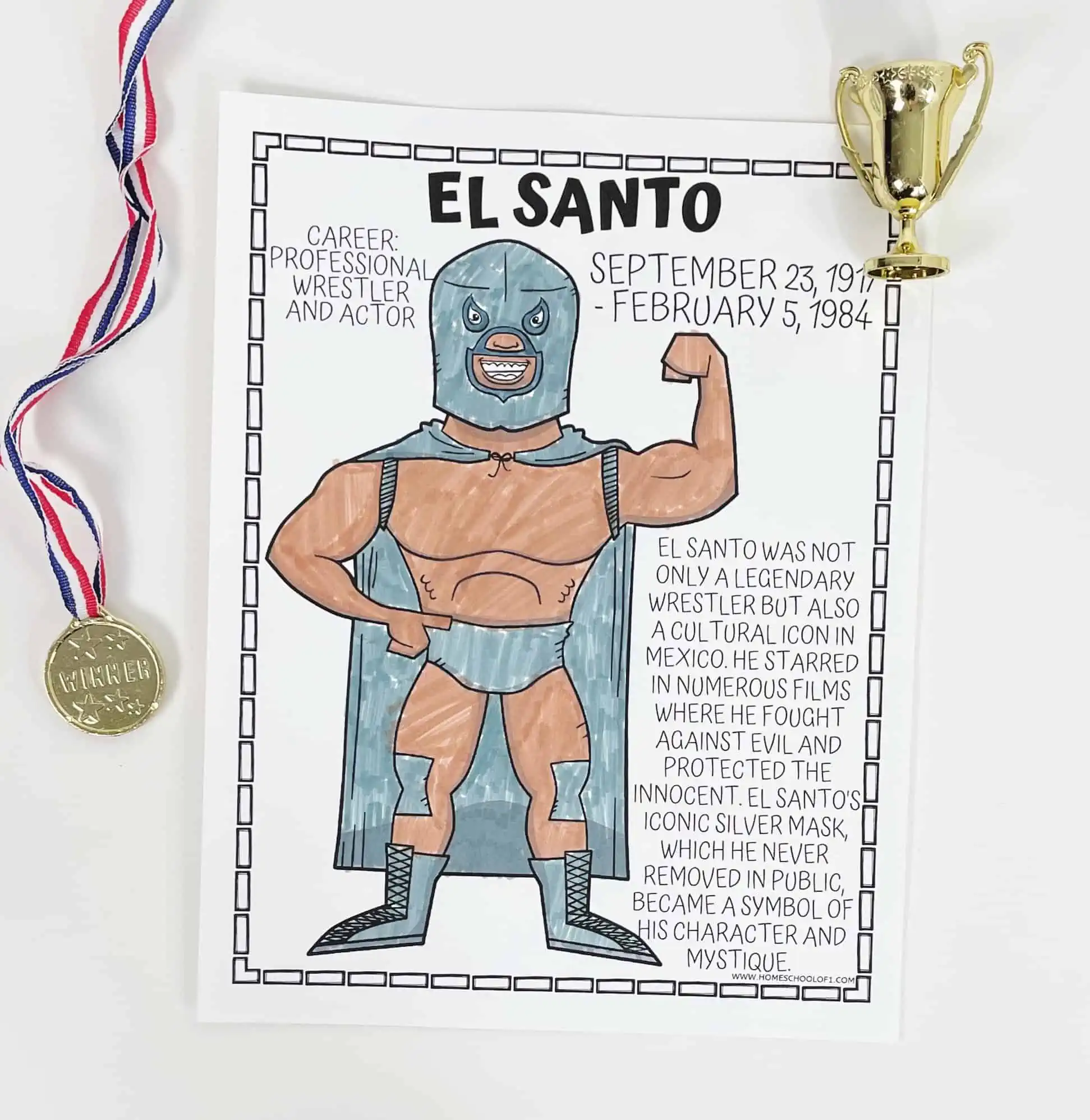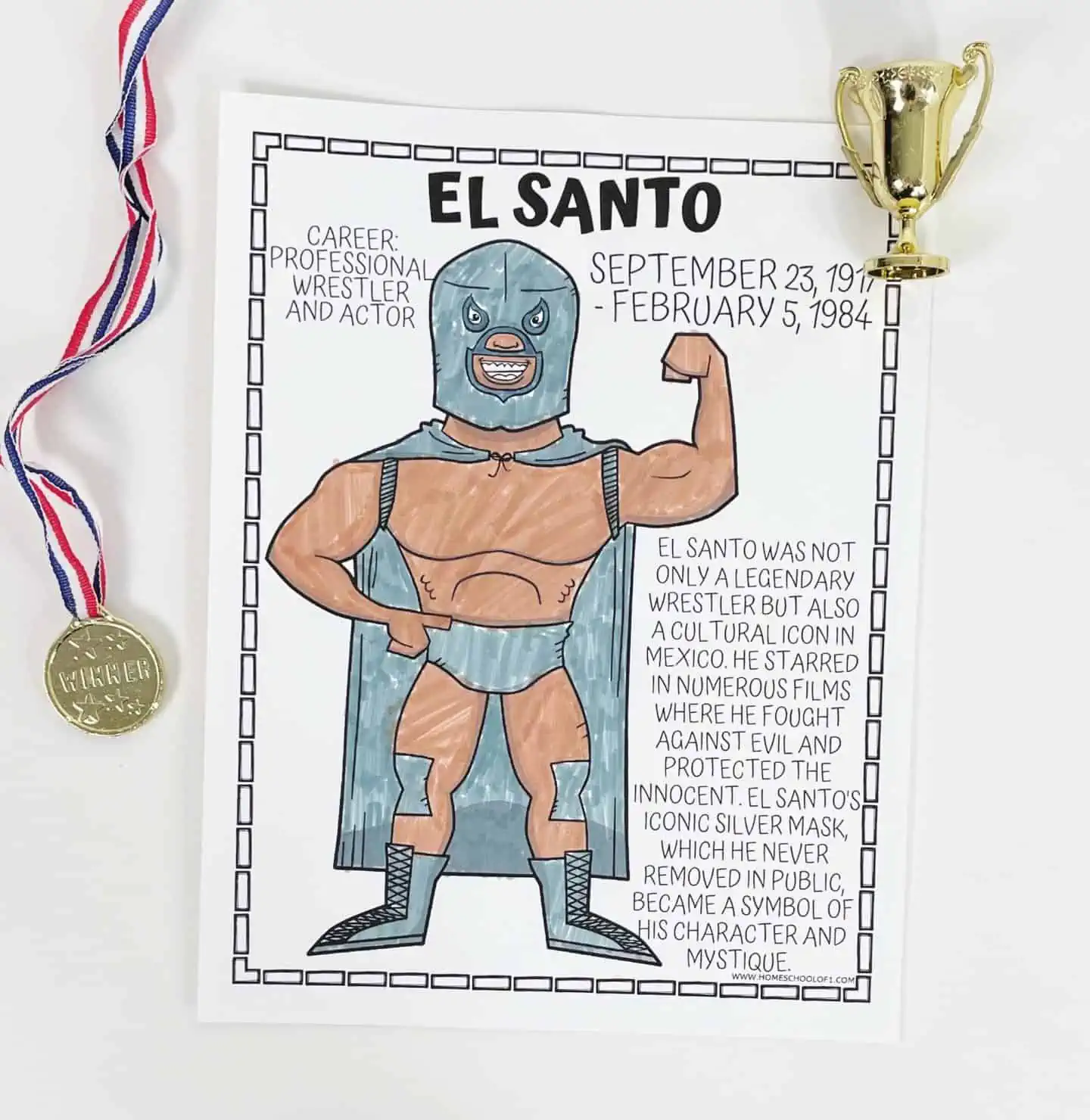 There are 42 posters that feature the following:
Alexandria Ocasio-Cortez
Bob Menendez
Cantinflas (Mario Moreno)
Carmen Miranda
Celia Cruz
Cesar Chavez
Desi Arnaz
Diego Rivera
Dolores Huerta
El Santo (Rodolfo Guzmán Huerta)
Ellen Ochoa
Emiliano Zapata
Eva Perón
France Córdova
Frida Kahlo
Gary Soto
Gloria Estefan
Helen Rodriguez-Trías
Irma Rangel
Joan Baez
José M. Hernandez
Laurie Hernandez
Lin-Manuel Miranda
Lionel Messi
Luis Walter Alvarez
Mario Molina
Oscar De La Hoya
Oscar de la Renta
Pablo Neruda
Pablo Picasso
Pancho Villa (José Doroteo Arango Arámbula)
Pelé (Edson Arantes do Nascimento)
Quiara Alegría Hudes
Rigoberta Menchú
Rita Moreno
Roberto Clemente
Sandra Cisneros
Selena (Selena Quintanilla-Pérez)
Sheila E (Sheila Escovedo)
Soledad O'Brien
Sonia Sotomayor
Tito Puente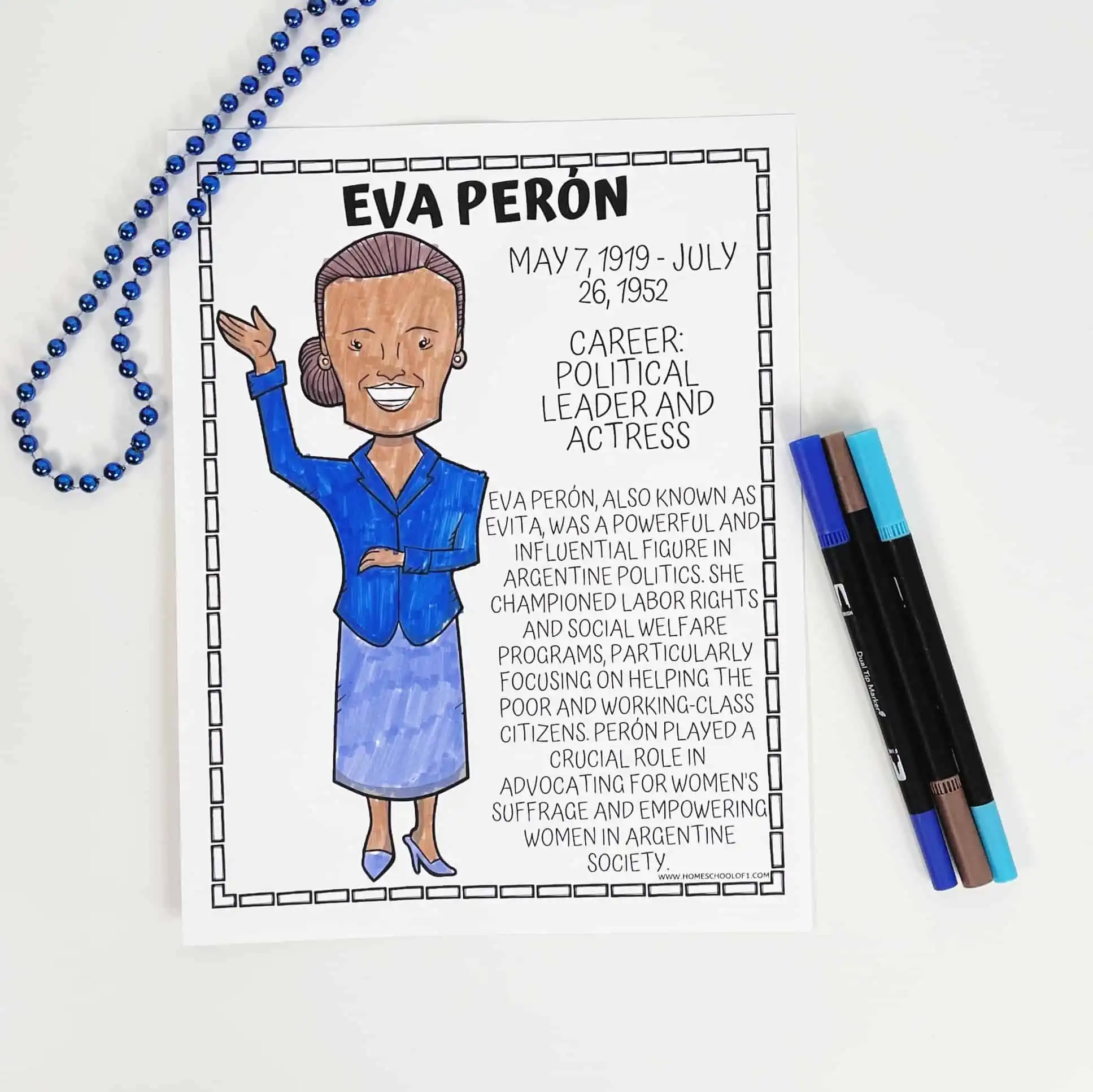 What is included in the Printable Hispanic Heritage Month Posters?
There is an option to either get the colored posters or coloring sheets. Each poster includes the following information:
Name of the Hispanic icon,
Date of Birth,
Career,
Either a black and white image of the person or a colored picture,
Short description about their life and what made them (makes them) so inspirational.
Hispanic Heritage Month coloring sheets