12 Royal Family Worksheets (free coloring pages)
Learn more about the British royalty with our free Royal Family worksheets.
There are 12 coloring pages to download with images of King Charles III, Queen Camilla, and the next 8 people in line to the throne.
When you have completed these why not download our free paper crown template and be the King or Queen for the day?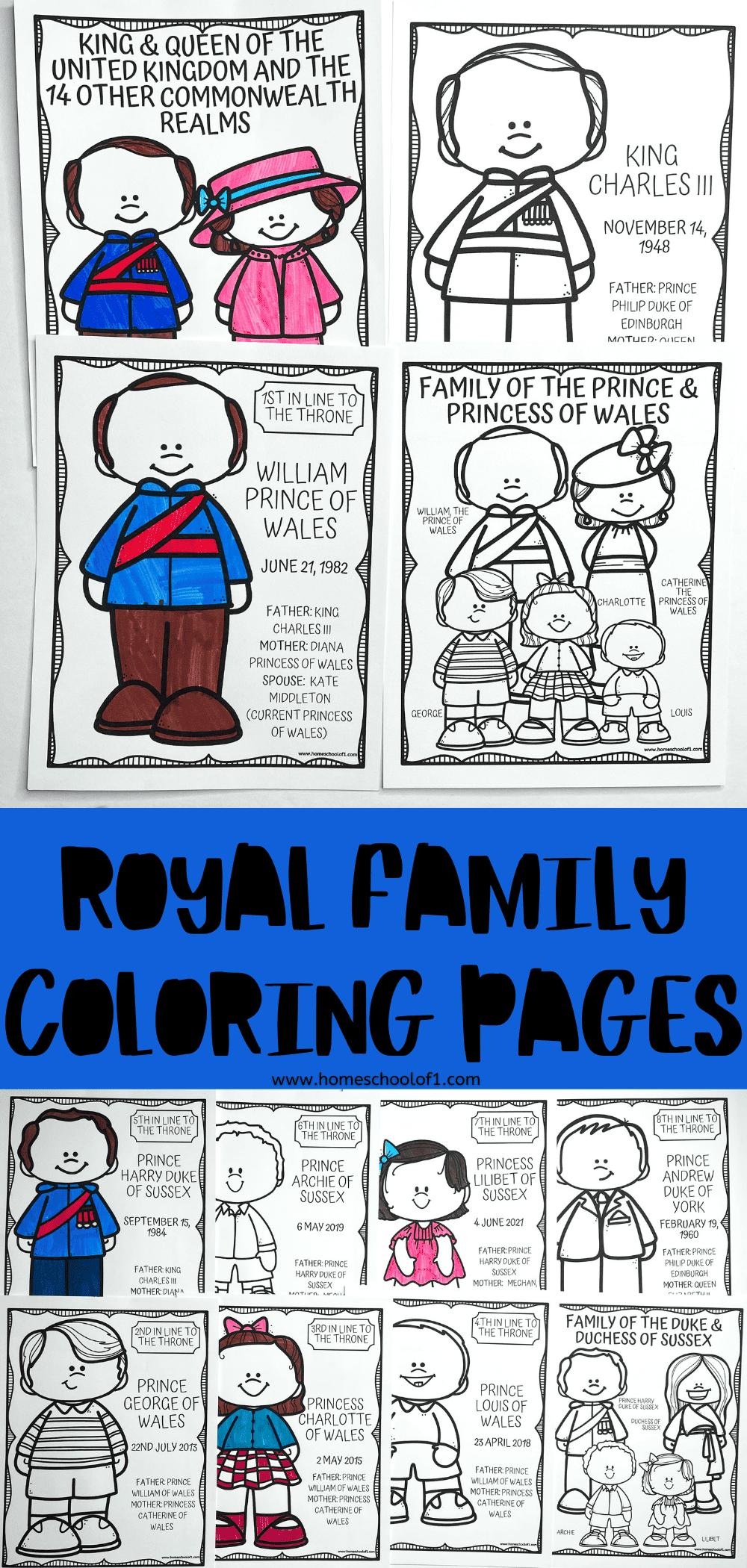 **There may be affiliate links in this post. You can read my full disclosure at the bottom of the page.**
Who is next in line to the throne?
As there is a new King the line of succession has of course changed. With these free worksheets, you will learn more about the 8 people next in line to the throne.
Download the printable succession worksheets below. There are 12 worksheets to download. Make sure to check the printer settings.
These free royal family worksheets are free to print but are for personal and classroom use only. Scroll to the bottom of the post and add your email address to get the pdf file.
King Charles III coloring page
King Charles was born on November 14, 1948, in London, England. He is the oldest child of the late Queen Elizabeth II and Prince Philip, Duke of Edinburgh.
King Charles III is an environmental activist and has been an advocate for sustainable practices and conservation for many years. He has also written a book called "Harmony: A New Way of Looking at Our World" about his views on the environment and sustainability.
King Charles has a great love for gardening and farming, and he has even started his own organic farm, Highgrove House, which is located in Gloucestershire, England. He has also created a line of organic food products, called Duchy Originals.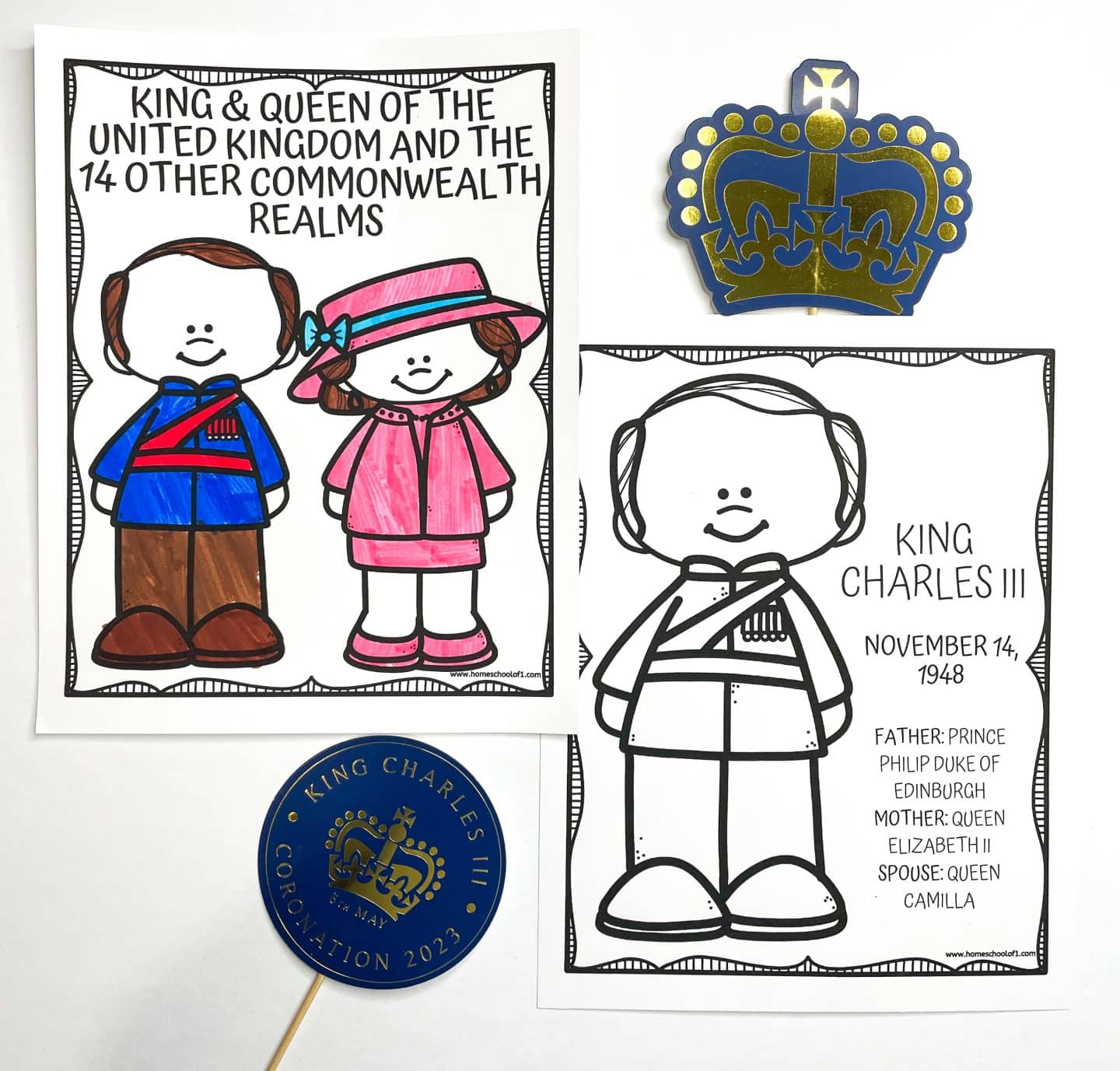 What countries is King Charles the head of state of?
Antigua and Barbuda,
Australia,
The Bahamas,
Belize,
Canada,
Grenada,
Jamaica,
New Zealand,
Papua New Guinea,
Saint Kitts and Nevis,
Saint Lucia,
Saint Vincent and the Grenadines,
Solomon Islands,
Tuvalu,
United Kingdom.
What about encouraging the kids to write about if I were King for a day with our free writing prompts?
Royal Family Who's Who?
Learn all about the people who are next in line to the throne of the United Kingdom.
William, The Prince of Wales
Here are six fun facts about Prince William that kids might enjoy:
Prince William was born on June 21, 1982, in London, England. He is the oldest son of Prince Charles, the Prince of Wales, and the late Princess Diana.
Prince William is a big fan of soccer, and he supports the Aston Villa Football Club. He has also played soccer and other sports throughout his life, including water polo and skiing.
In 2011, Prince William married Catherine Middleton, now known as Catherine, the Princess of Wales.
Prince William is a trained pilot and has worked as an air ambulance pilot in the past. He has also served in the British Armed Forces and is passionate about supporting veterans and service members.
Prince William is a big advocate for mental health awareness, and he has worked to break down the stigma surrounding mental health issues.
In 2013, Prince William became the first member of the British royal family to visit Israel on an official visit. He has also traveled to many other countries around the world to promote British interests and diplomacy.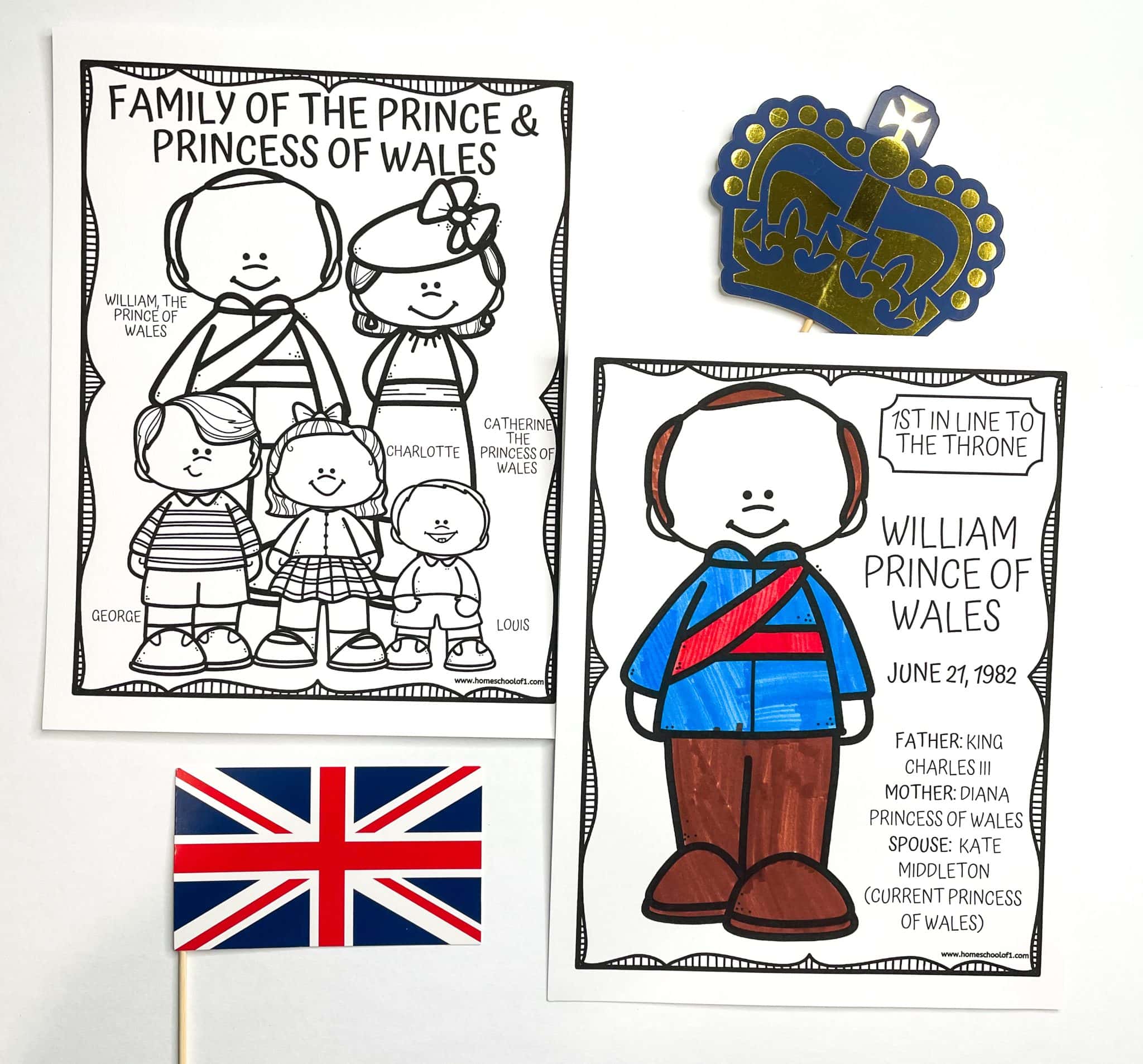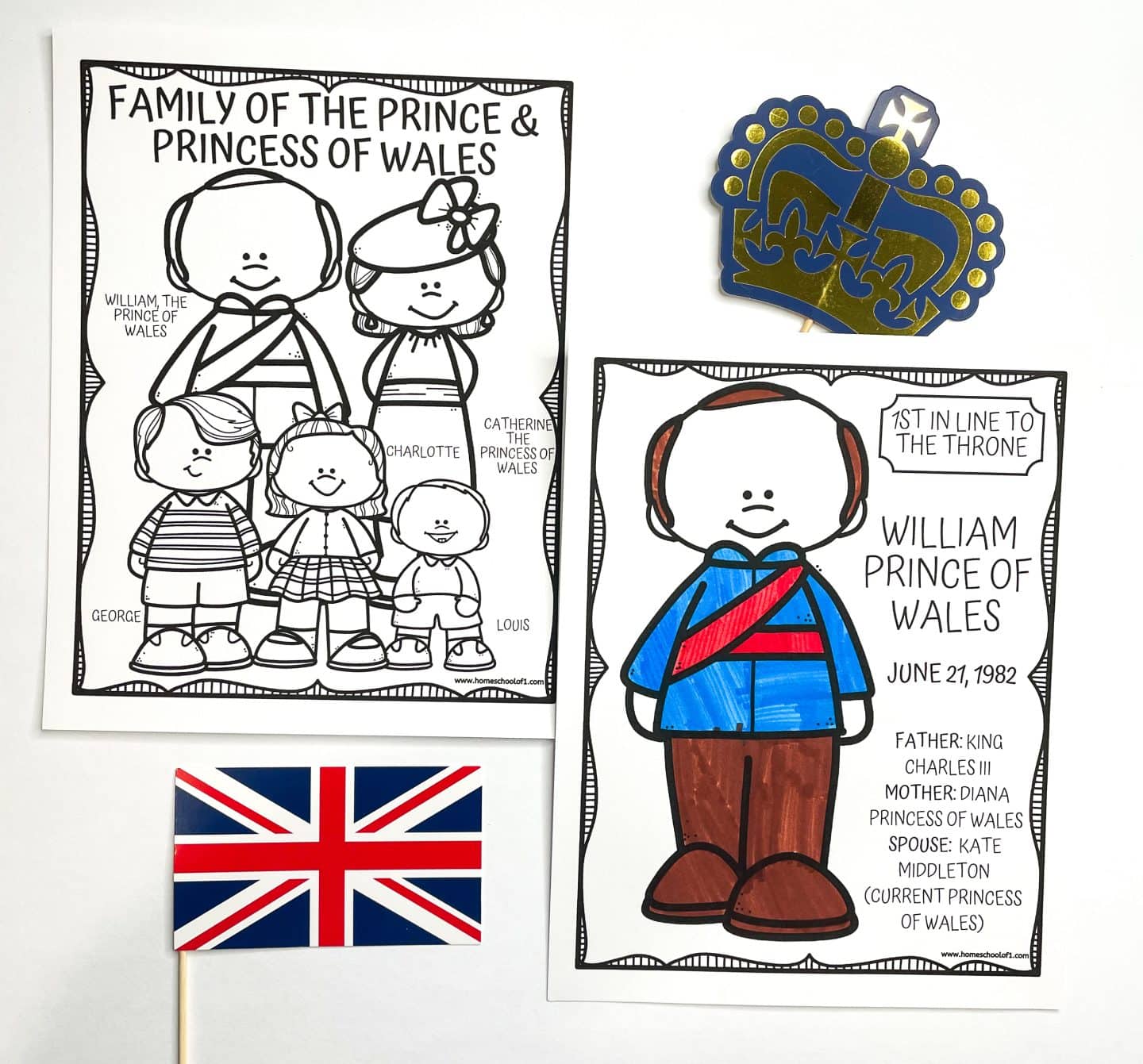 Prince George of Wales & Princess Charlotte of Wales
Princess Charlotte made history when she was born. As she is the first British princess who will not be overtaken in the line of succession by any younger brothers.
This is because of a recent change in the law, which means that birth order, rather than gender, determines the line of succession to the British throne.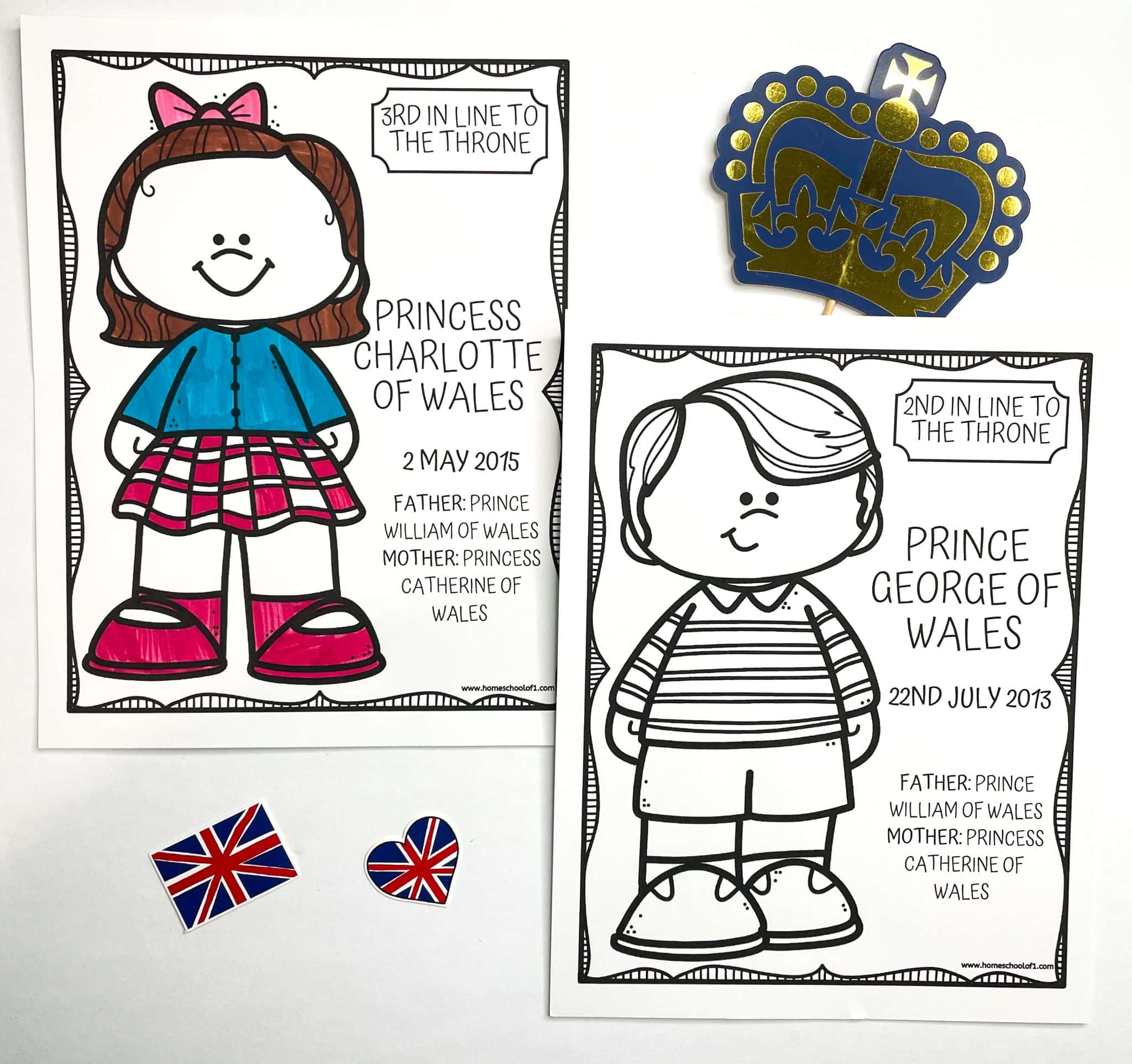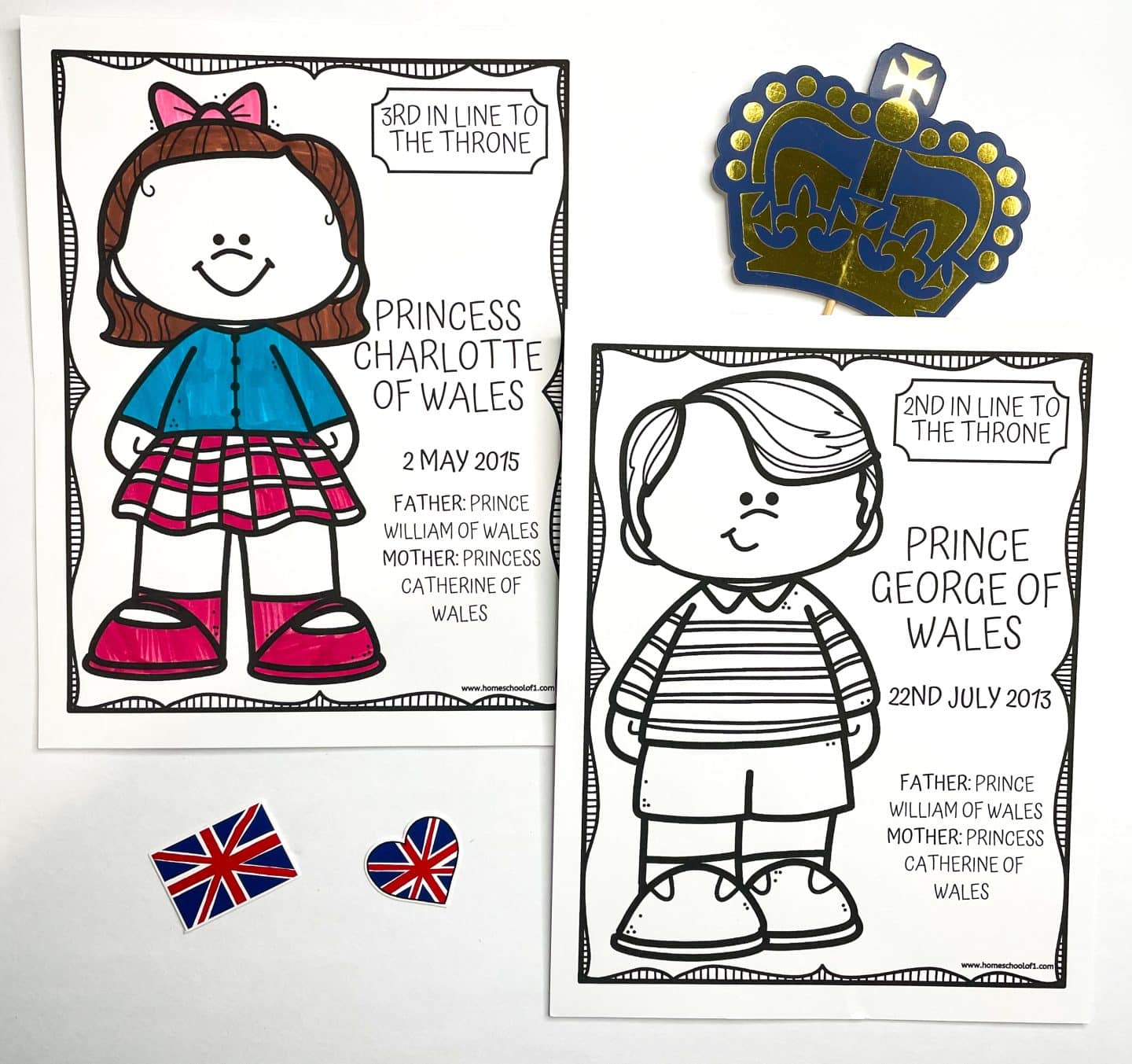 Prince Louis of Wales and the Duke and Duchess of Sussex
Prince Harry and Meghan Markle announced that they have stepped back from their roles as senior members of the royal family and now live in North America.
Meghan Markle is an actress and a former star of the popular television show "Suits."
Meghan Markle is the first person of mixed race to marry into the British royal family in modern times.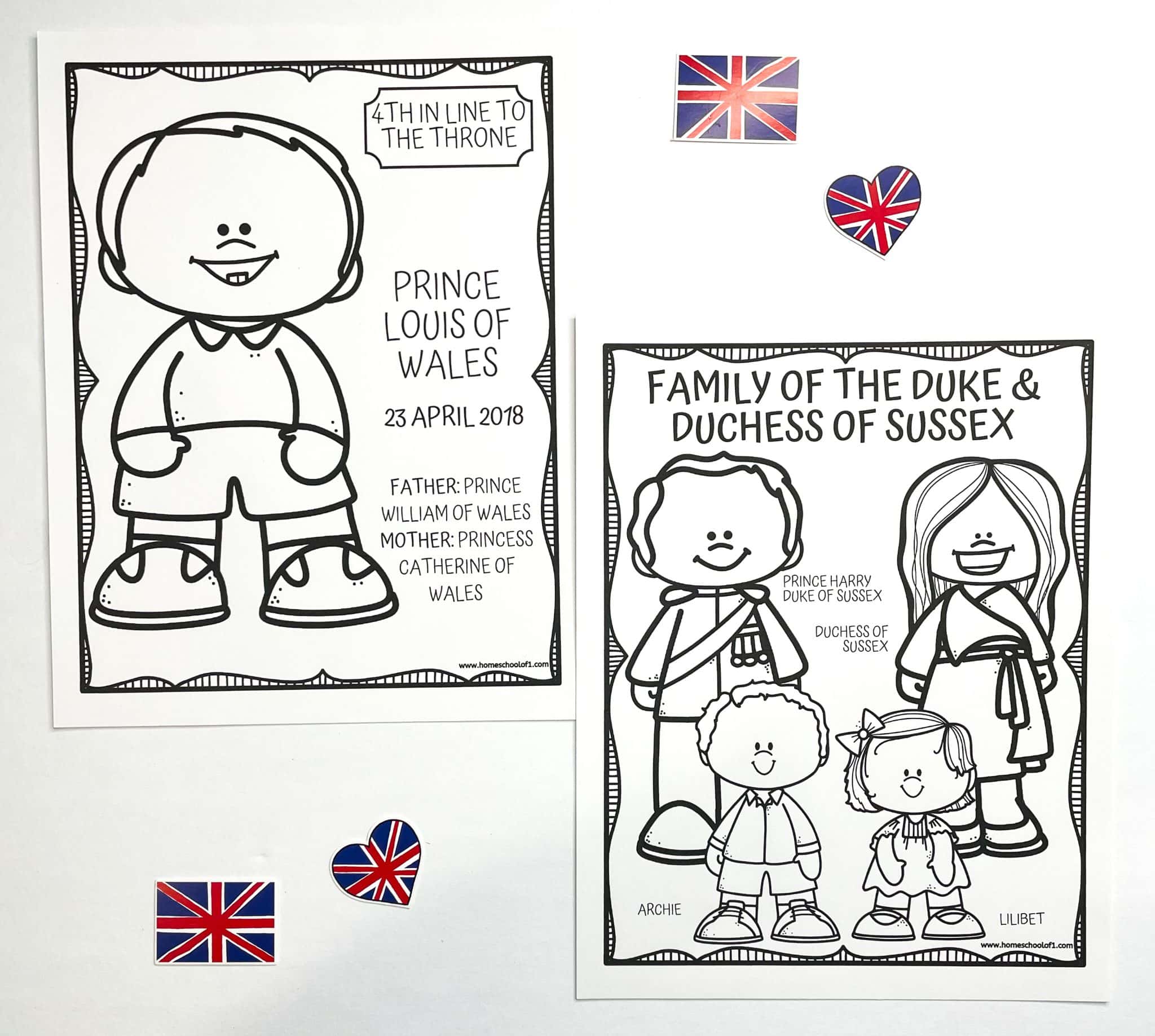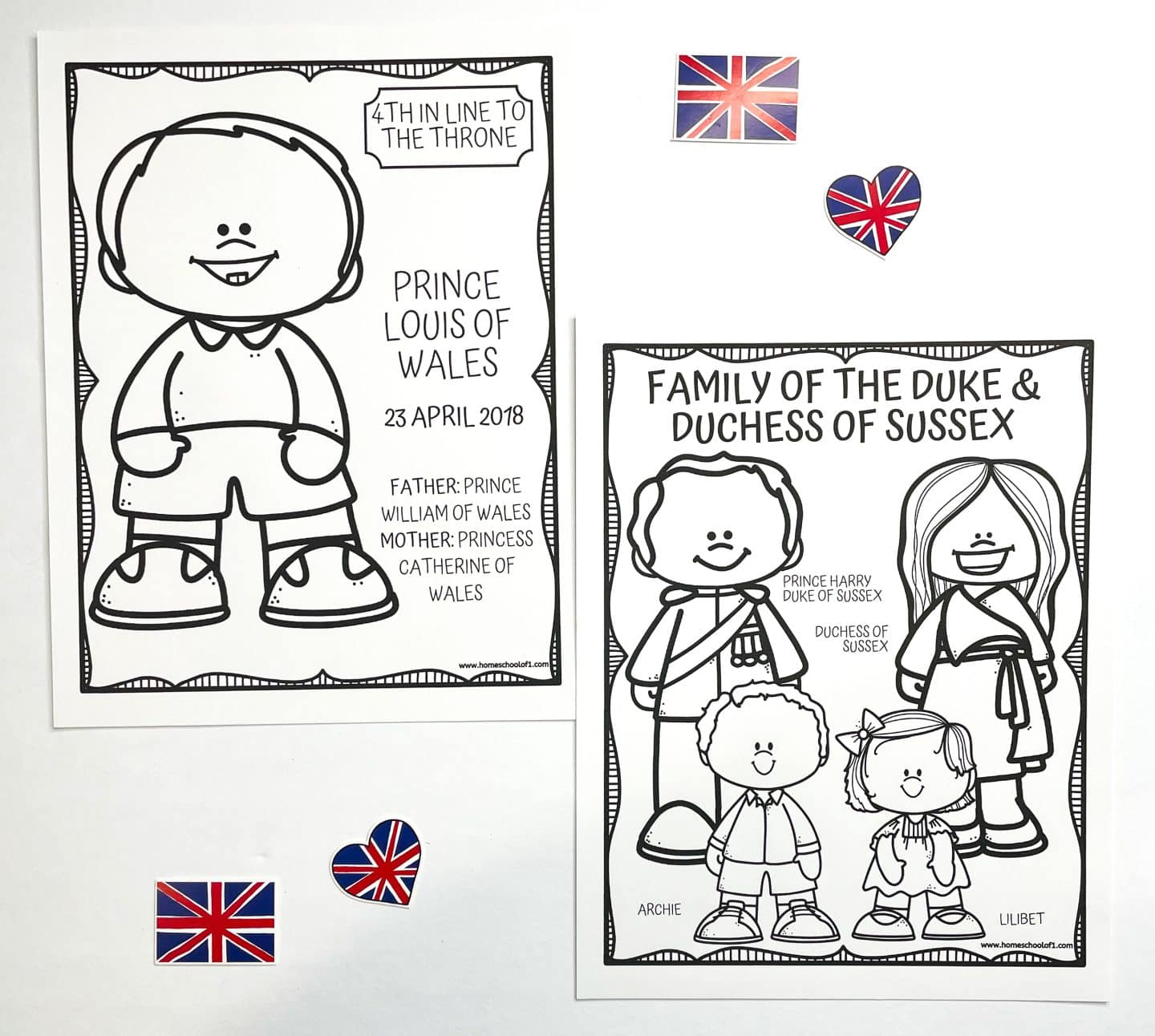 Prince Harry, Duke of Sussex
Prince Harry was born on September 15, 1984, in London, England. His full name is Henry Charles Albert David, and he is the younger son of Prince Charles and the late Princess Diana.
Prince Harry served in the British Army for 10 years, rising to the rank of Captain. He completed two tours of duty in Afghanistan and has since become an advocate for veterans and wounded soldiers.
Prince Harry is known for his philanthropic work and his commitment to supporting charitable causes. He has launched several charities of his own, including the Invictus Games, which supports wounded veterans through sport.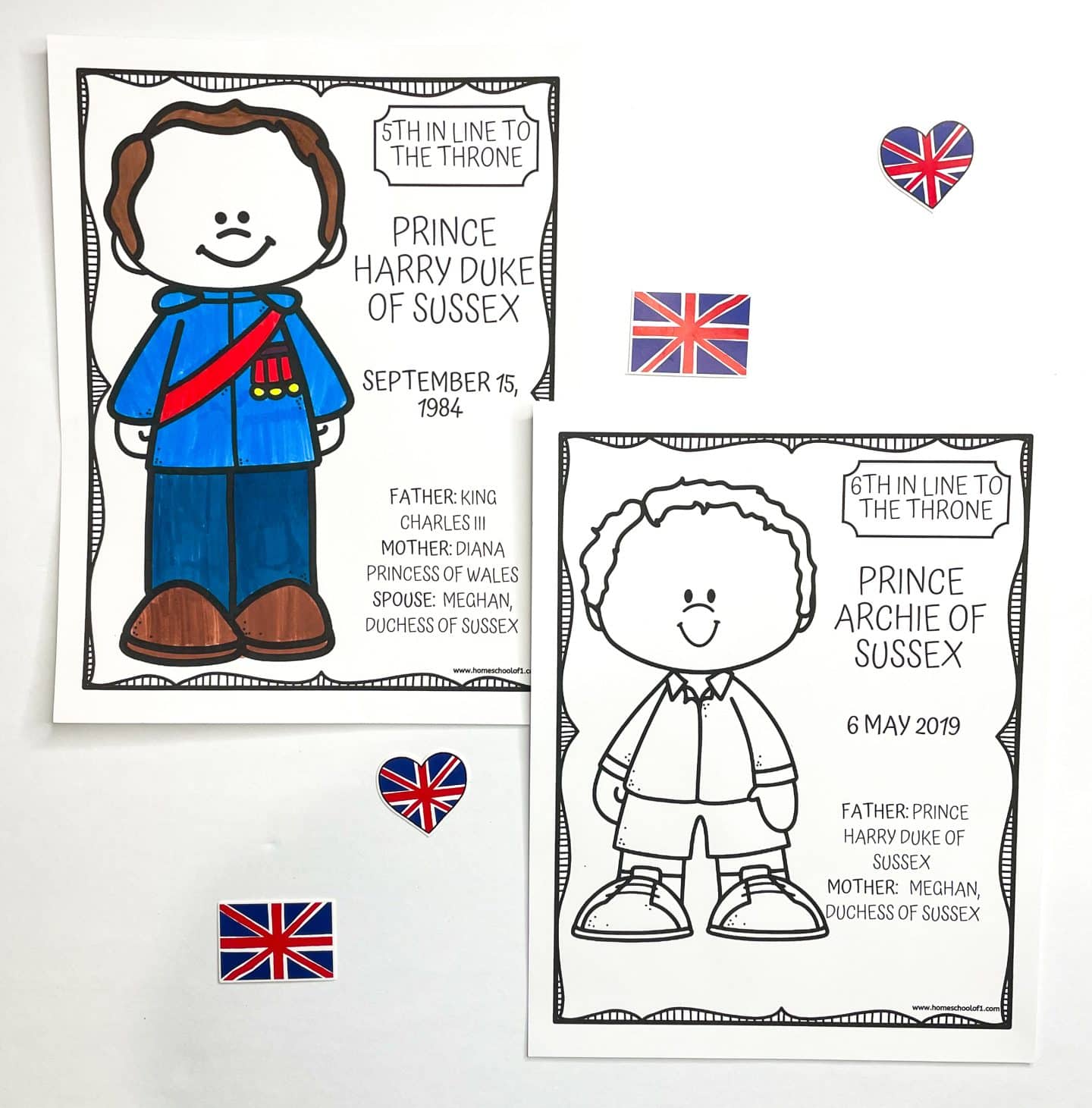 Princess Lilibet of Sussex & Prince Andrew Duke of York
Prince Andrew was born on February 19, 1960, at Buckingham Palace in London. He is the Queen's second son and is currently eighth in line to the British throne.
Prince Andrew served in the Royal Navy for over 20 years and saw active service during the Falklands War. He retired from the Navy in 2001 with the rank of Vice Admiral.
Prince Andrew has been embroiled in controversy in recent years and has stepped back from his public duties as a result.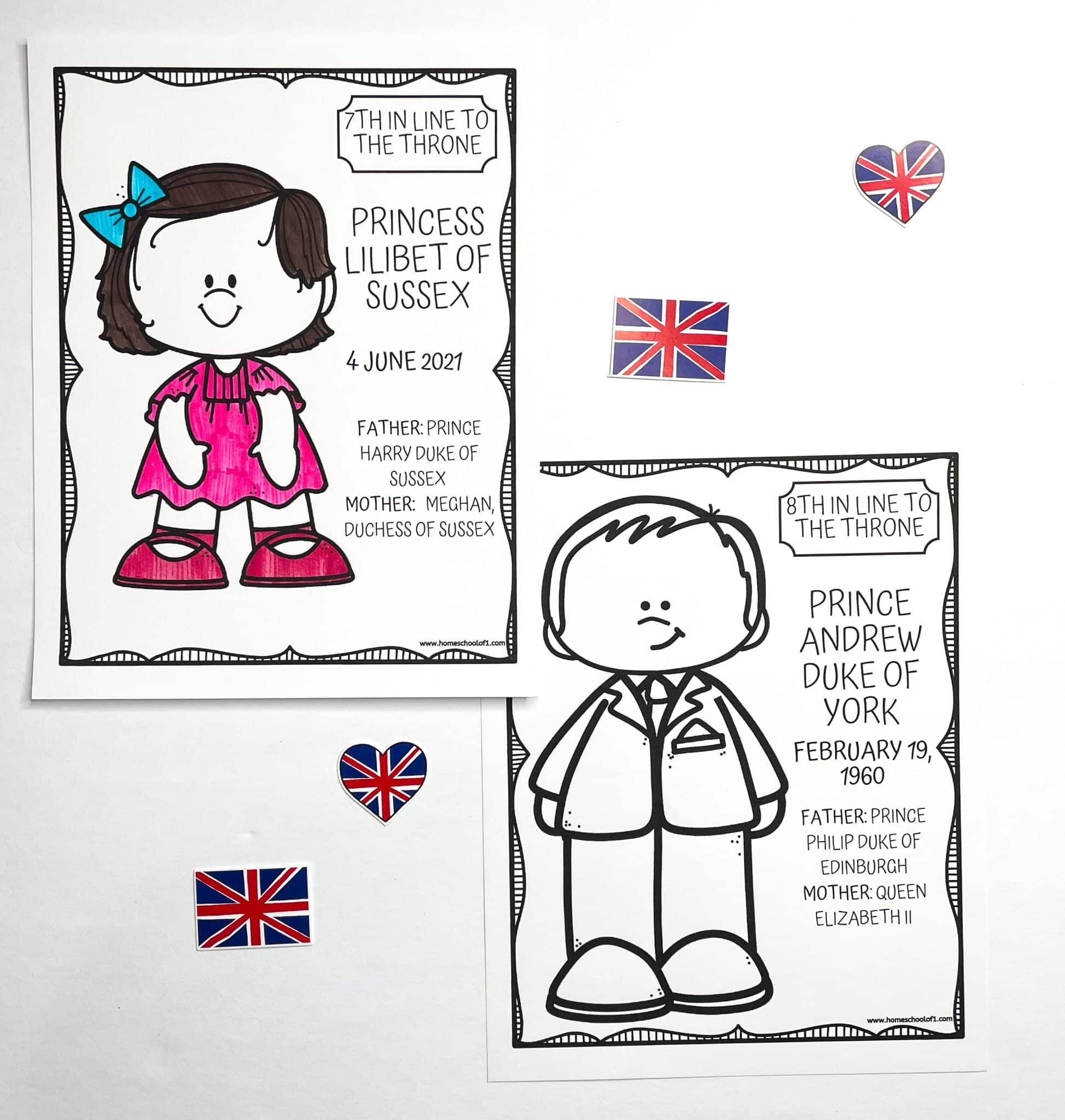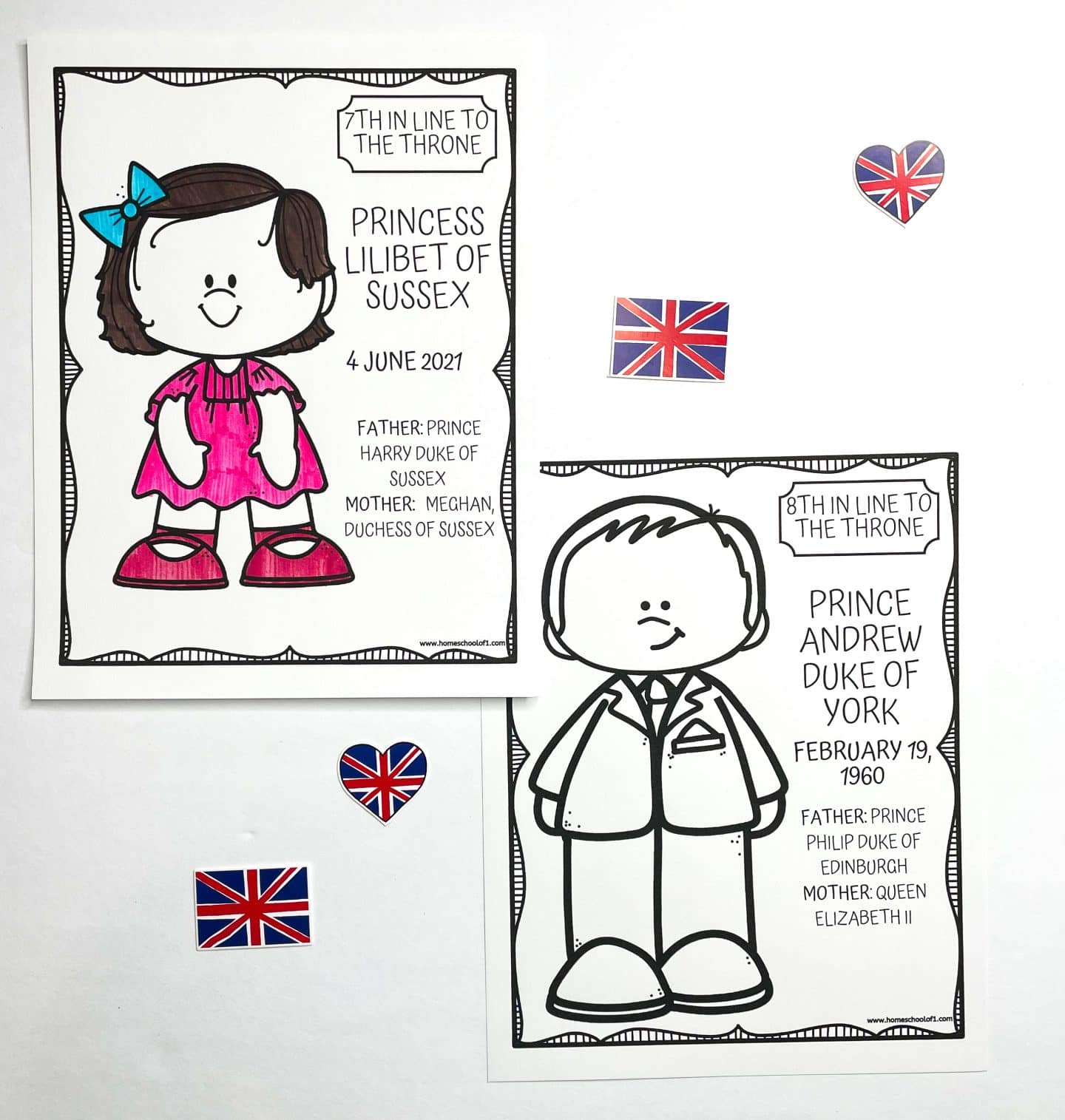 Books about the Royal Family for Kids
Tips for downloading the free files
Below you will see a large sign-up box where you need to add your name and email address, and press I NEED THIS NOW!
Within minutes you will be sent the free PDF directly to your email address, so you can print it out and start using it immediately.
Sometimes emails get a little wonky, so if you can't see it, please check your spam folder where I am sure it is hiding.
Download the free succession to the Throne coloring pages
Make sure you choose the correct paper size and click on the shrink to fit button. All of our free printables for kids work better when printed on cardstock (this is the one we use and love.)
Last Updated on 21 October 2023 by homeschoolof1