Barack Obama Worksheets for Kids
Learn all about the 44th President of the United States of America with our Barack Obama worksheets.
These worksheets show where Barack Obama was from, his family, and his time in office.
The President Obama worksheets are aimed at kids in 2nd grade, 3rd grade, 4th grade, and 5th grade.
**There may be affiliate links in this post. You can read my full disclosure at the bottom of the page.**
President Barack Obama Worksheets
Have fun coloring in these images all about President Obama. Learn about his family and his time in office as you color.
These are a great no-preparation download and perfect for President's Day, for a unit study on Presidents, or for social studies.
There are 10 pages to color including the Barack Obama front cover.
Who were Barack Obama's parents, and where was he born?
Barack Obama was born on August 4, 1961, in Honolulu, Hawaii.
His mother, Ann Dunham, was from Kansas, and his father, Barack Obama Sr., was from Kenya.
They met while studying at the University of Hawaii and got married in 1961.
Obama's parents divorced when he was two years old, and he lived with his mother in Hawaii and Indonesia.
On the worksheet, the children will see Kansas, and Kenya highlighted on a map, and they also need to color in the flags of the United States of America and Kenya.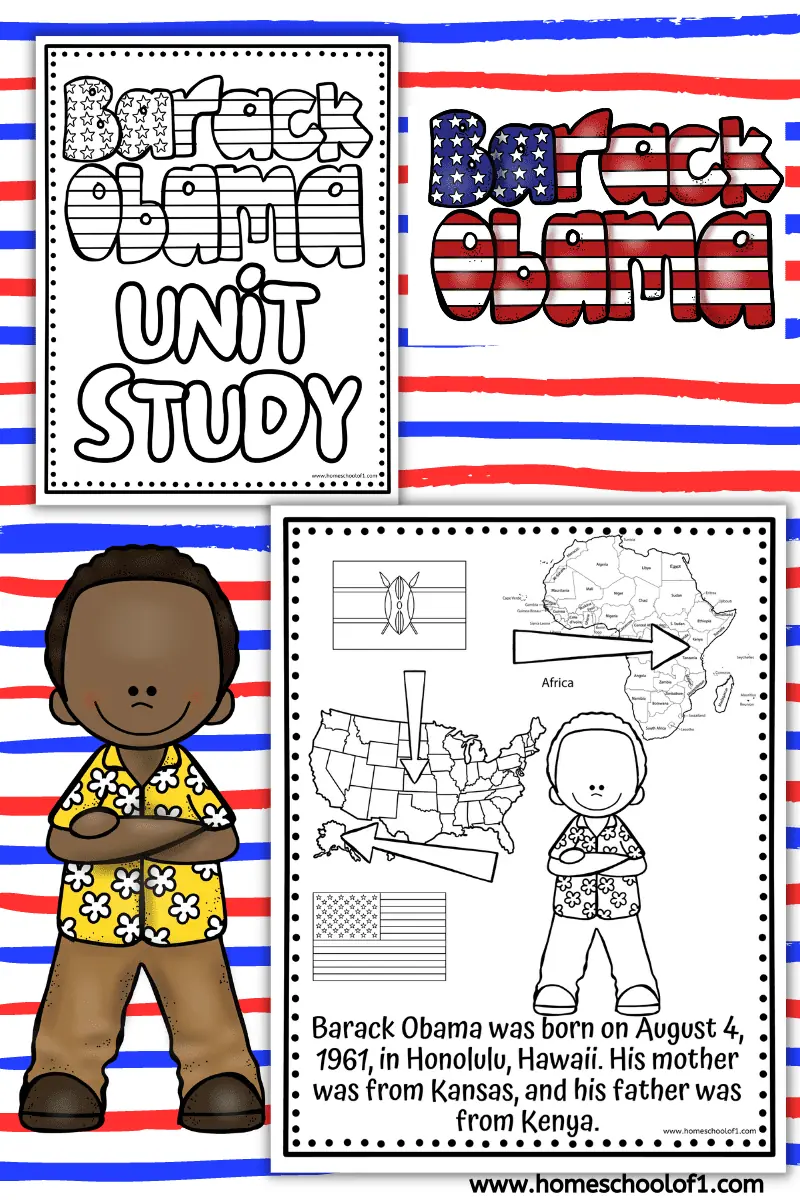 Who is Michelle Obama?
Michelle Obama is a lawyer and former First Lady of the United States.
She and Barack met in 1989 when they were both working at a law firm in Chicago, and they got married in 1992.
Sasha and Malia are their two daughters, born in 2001 and 1998, respectively.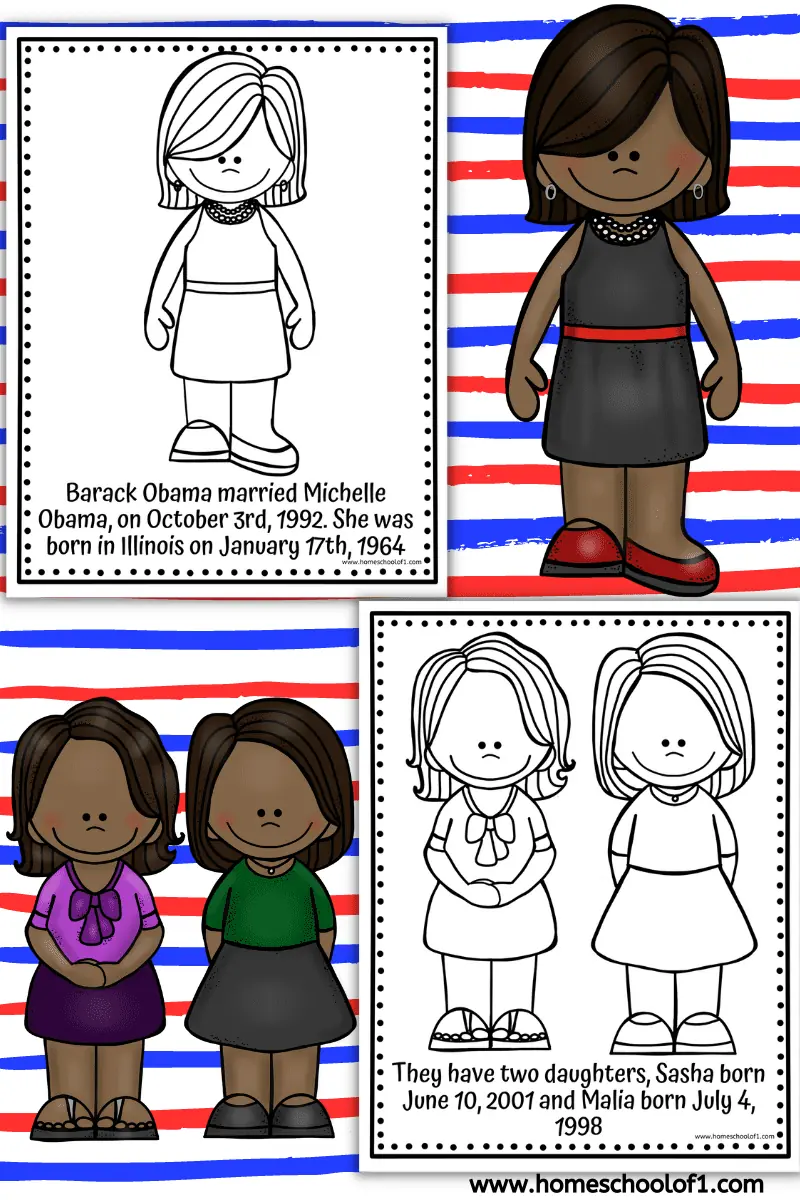 Who Were the President's Dogs?
Bo was a gift to the Obama family from Senator Ted Kennedy. He is a hypoallergenic breed of dog, which was important because Malia has allergies.
Sunny is another Portuguese Water Dog who was added to the Obama family in 2013. She was also a gift from a friend of the family.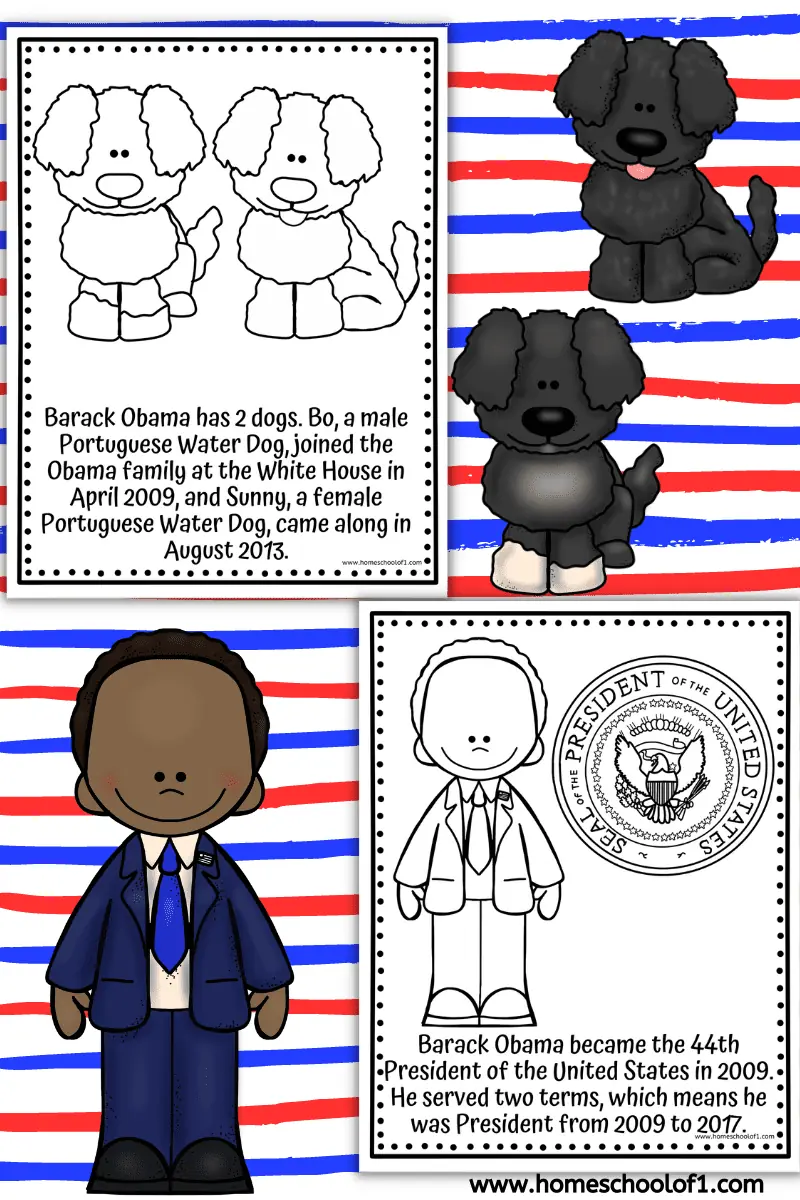 When was Barack Obama President?
Barack Obama was elected President of the United States in November 2008 and inaugurated on January 20, 2009.
He was the first African American to hold the office of President.
What is the Affordable Care Act?
The Affordable Care Act, also known as Obamacare, was a major piece of legislation passed during Obama's presidency.
It aimed to make healthcare more accessible and affordable for Americans, especially those who couldn't afford health insurance before.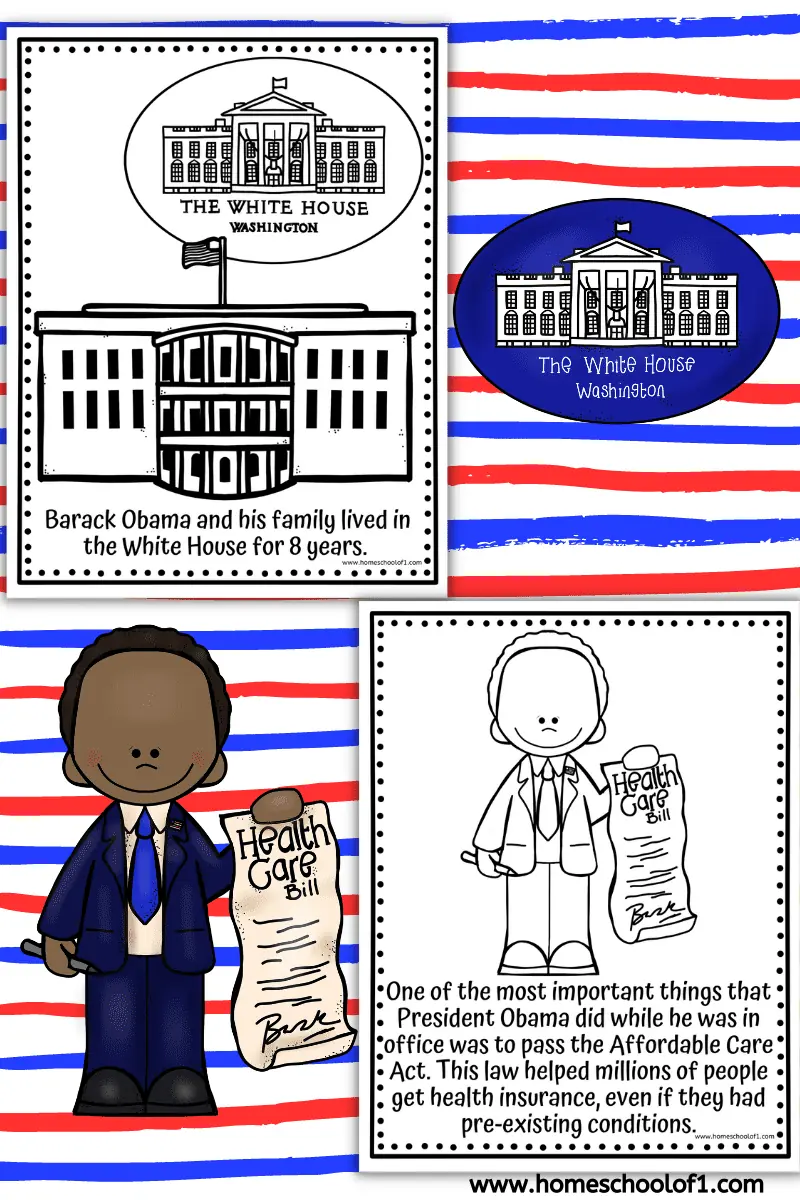 Barack Obama's speech at Selma
In 2015, Barack Obama gave a speech in Selma, Alabama. To commemorate the 50th anniversary of the Selma to Montgomery marches that helped secure voting rights for African Americans.
In his speech, Obama reflected on the progress that had been made since the marches and called for continued efforts to promote equality and justice for all Americans.
The speech is widely regarded as one of Obama's most powerful and memorable addresses.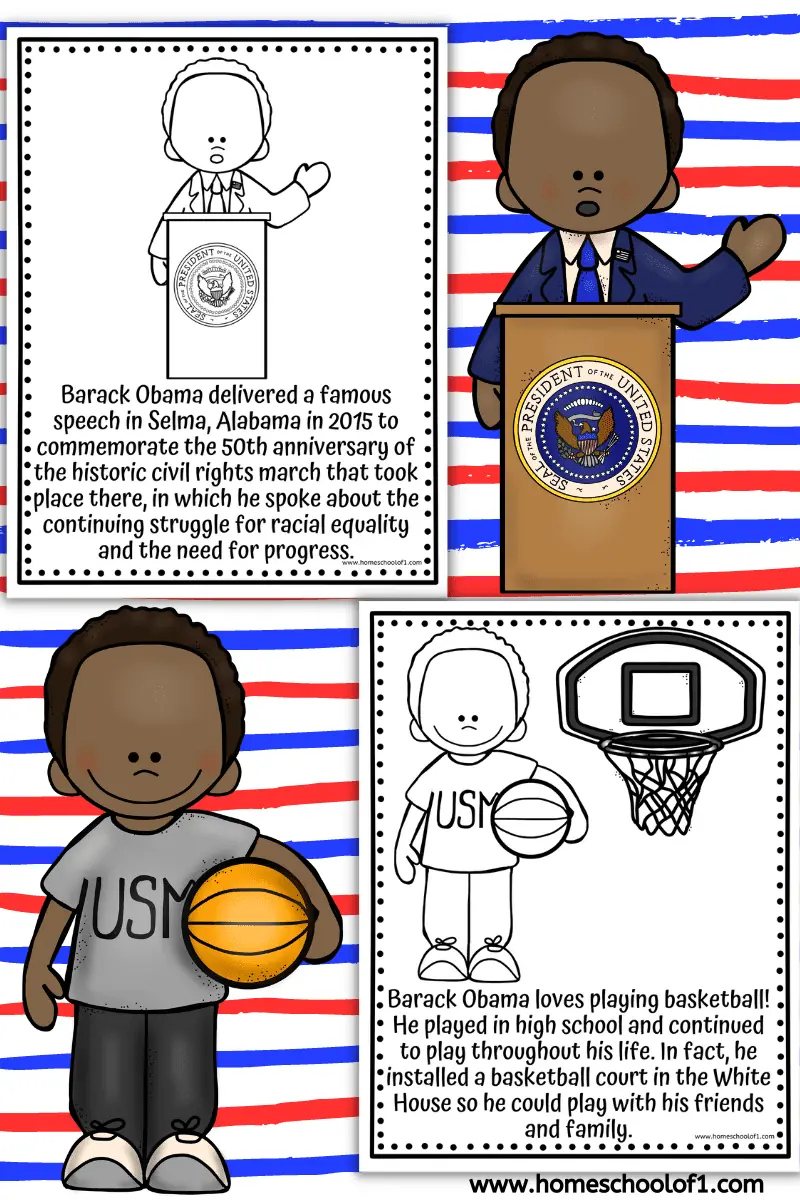 Barack Obama and Basketball
Basketball has been a lifelong passion for Barack Obama.
He played on his high school varsity team and continued to play pickup games throughout his adult life.
He even installed a basketball court at the White House in 2009, which was used for games with staff, Cabinet members, and even celebrities like LeBron James.
Books about Barack Obama for kids
If you are looking for more information about Barack Obama you are going to enjoy these books:
The Story of Barack Obama is an easy-to-read book that tells the life story of former President Barack Obama for young readers.
National Geographic Barack Obama is an illustrated book that tells the inspiring story of Barack Obama's life. From his childhood in Hawaii to his historic presidency. In an engaging and accessible way for young readers.
Who is Barack Obama? Is a captivating biography book for children that explores the life and legacy of the first African-American President of the United States. From his early years in Hawaii to his time in office.
Of Thee I Sing: A Letter to My Daughters by Barack Obama. This is a heartwarming and beautifully illustrated children's book by Barack Obama. That celebrates the accomplishments of 13 inspiring Americans and encourages children to pursue their dreams.
The President's Visual Encyclopedia is a comprehensive and visually stunning reference book that provides fascinating facts and details about all the Presidents of the United States.
A Promised Land is a memoir by Barack Obama that provides an insightful and detailed account of his early political career. His historic 2008 presidential campaign, and his first few years as President of the United States. This is one for you and older children but it is a great read.
Other Barack Obama Teaching Resources
If you are looking to add even more to your lesson plans you will love these resources:
Download the Barack Obama coloring worksheets
These worksheets are for personal and classroom use only.
This is a set of digital files. You will not be receiving a physical product. You will download the digital files and print them yourself. Because of the nature of this product, there are no refunds on digital file purchases.
Last Updated on 1 August 2023 by homeschoolof1