50 Free United States Coloring Pages for US Geography
Have fun while learning all about America with these 50 free United States coloring pages.
As we have only been in America for 3 years, and I am ashamed to say now, we couldn't have named all 50 states. Never mind knowing the state flags or the capitals!
We have been busy learning them over the years, and we have now created these FREE United States coloring pages to help.
Not only is the state flag included and the capitals, but also the major cities are also shown on each map.
Check out our favorite geography board games, and learn the states the fun way.
We will be using these again now in middle school, (as my son said this morning, he had forgotten all about Delaware!) But these are really aimed at kindergarten through elementary school. But like us you can really use these at any time.
We love creating free kids coloring pages, and we either use them as a supplement for a lesson we are studying or to calm the mood! Coloring is a great way for them to refocus and relax, and great for improving fine motor skills.
Check out our top 20 geography books for kids that will help and our favorite geography subscription box.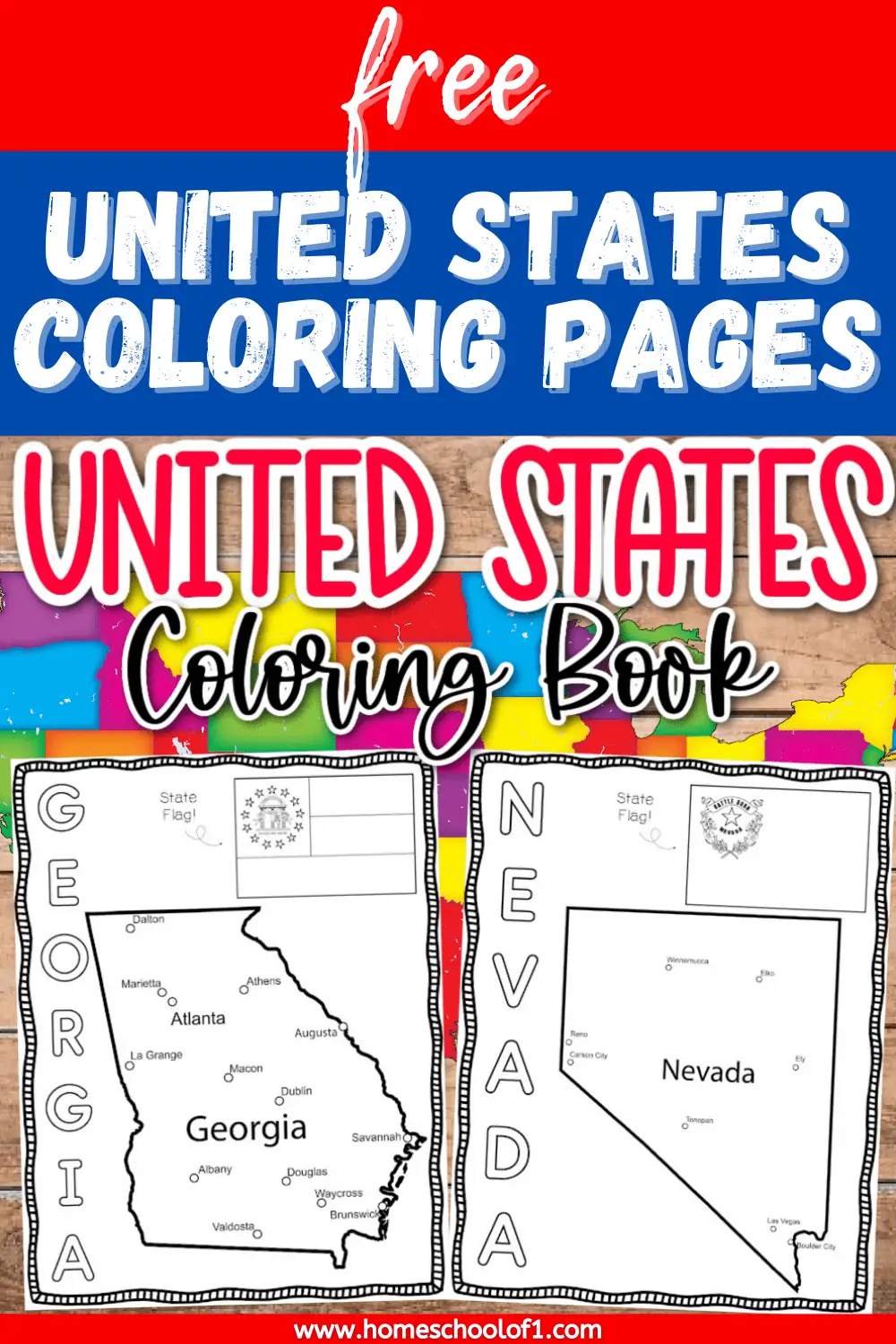 **There may be affiliate links in this post. You can read my full disclosure at the bottom of the page.**
50 States Coloring Pages
Warning – this is a huge printable!
There is one page for all of the states, so a total of 50 pages. You can either print them off all at once. Or save the download on your computer, and print out each state map as you are learning about it.
These free printable coloring pages are free to print but are for personal and classroom use only. Scroll to the bottom of the post and add your email address to get the pdf file.
We like to use the 50 States book when we are learning about the 50 states as there are so many interesting facts in there. For example, in our home state of Florida, I had no idea that there was a Salvador Dali museum in Tampa.
But more than that it shows the statehood date, the capital, the bird and so much more.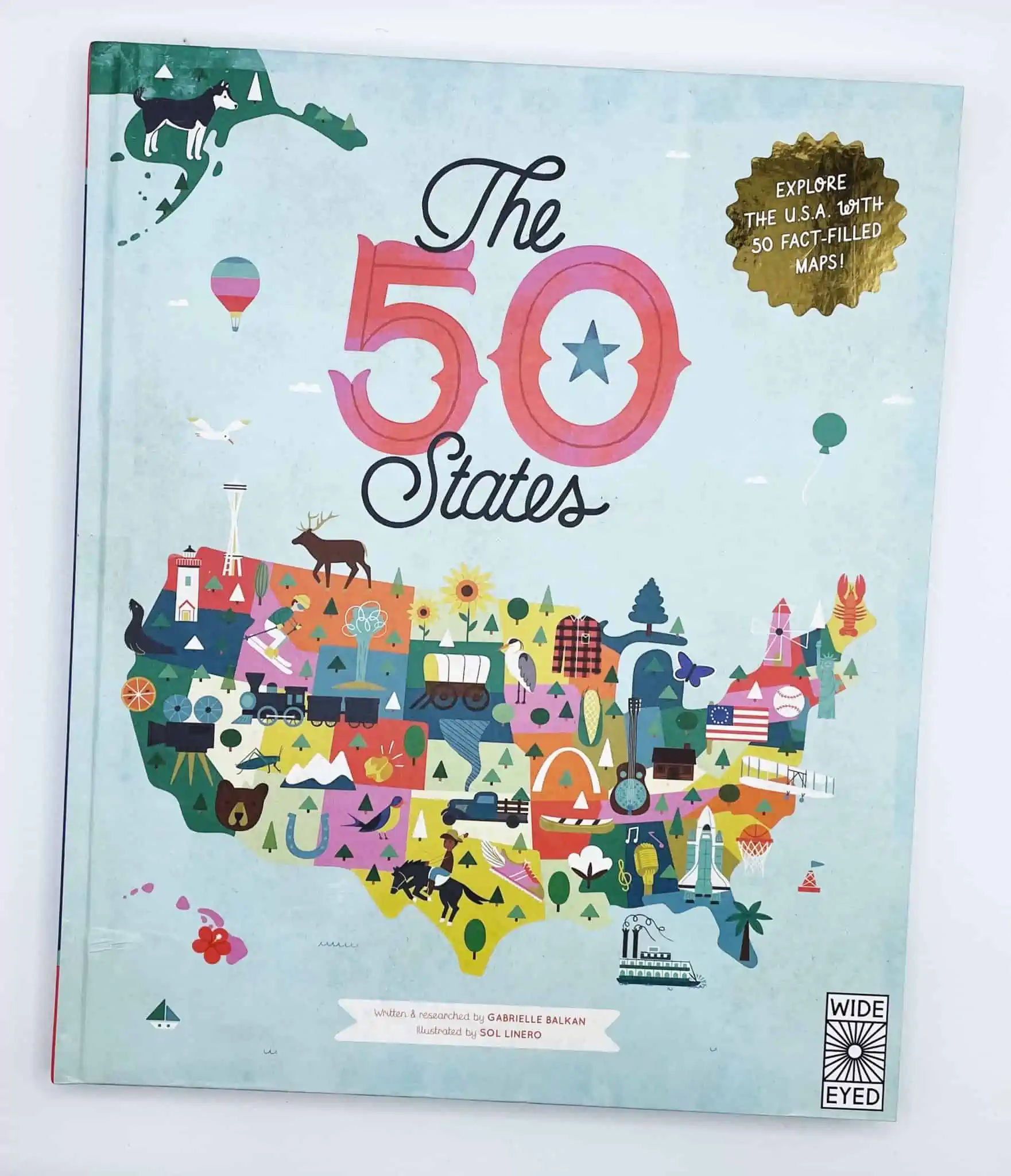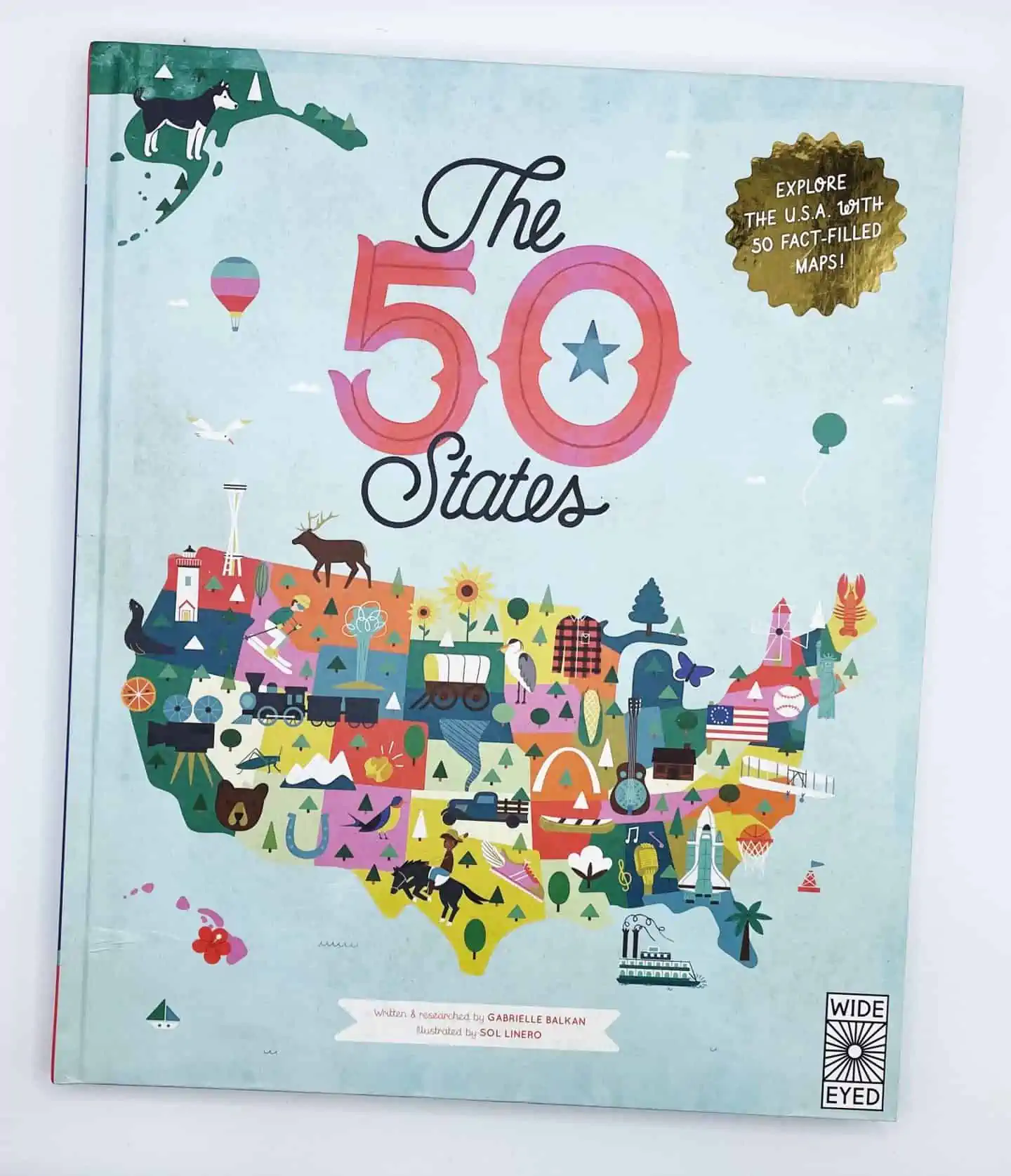 This is the free United States map coloring page for South Carolina (download them all at the end of this post) inside the above book.
Fun fact, I saw the late James Brown perform in the UK about 30 years ago! He was awesome!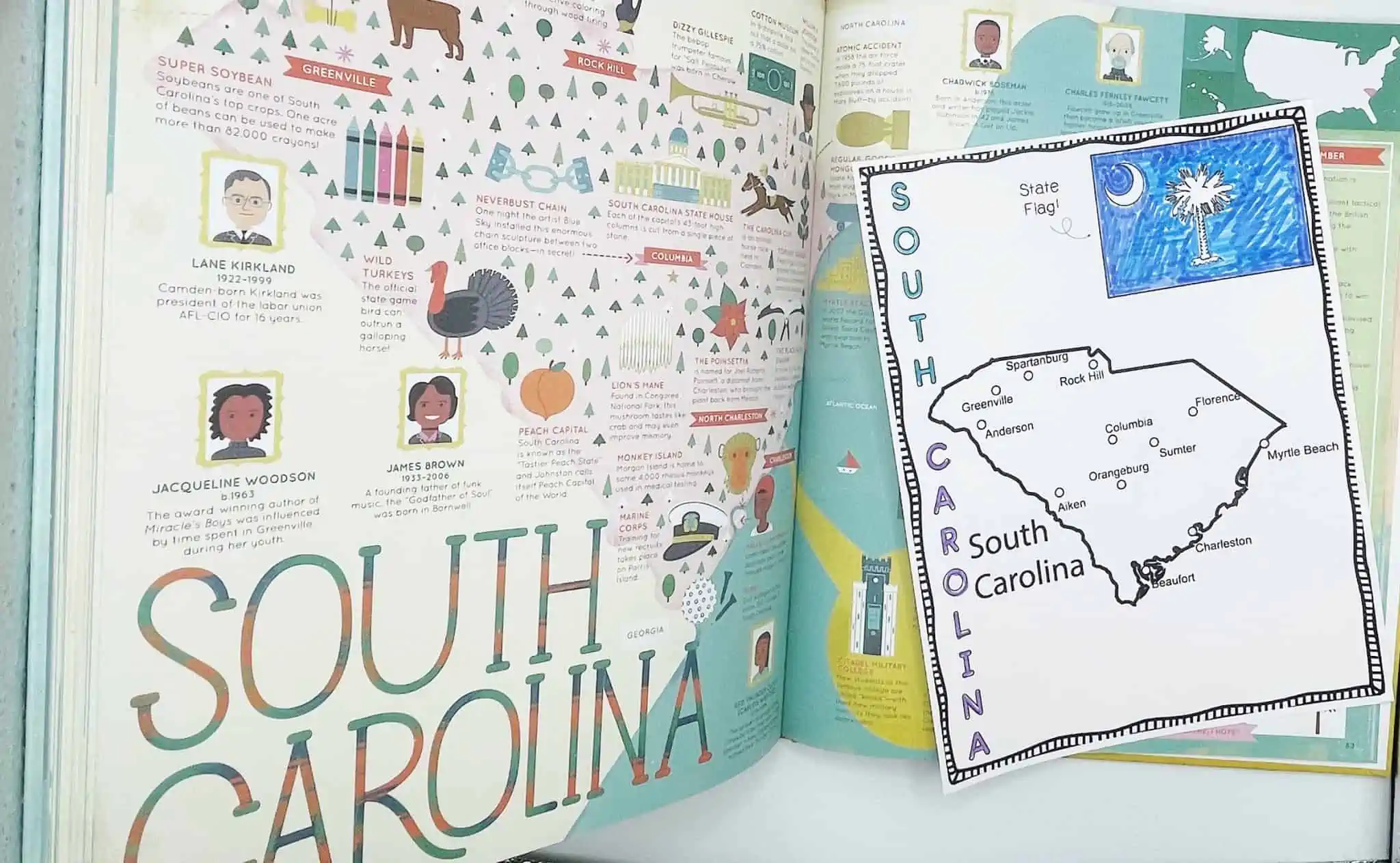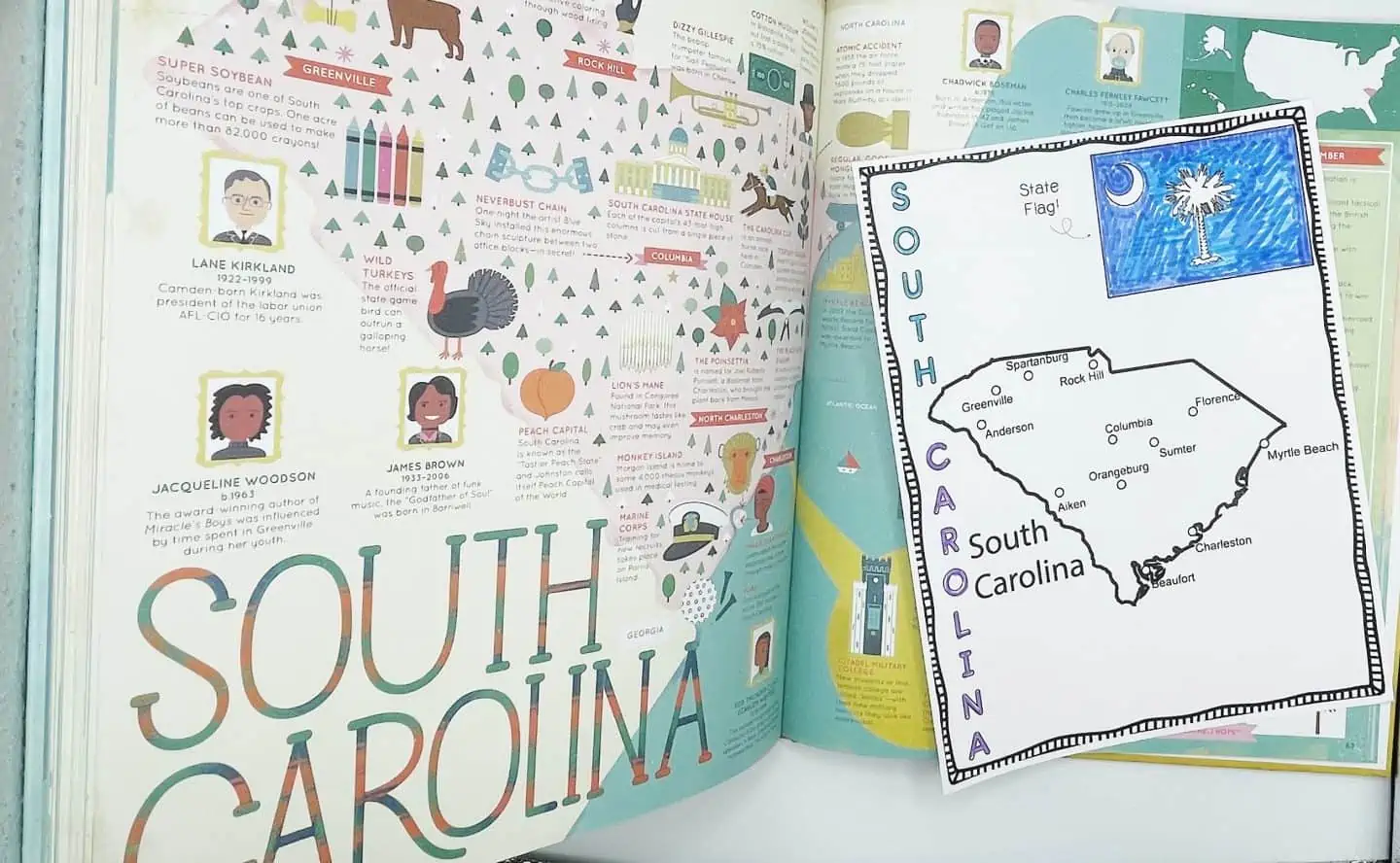 As you can see this book definitely helps while learning about the States. It tells you moments to remember, and sites to see, for example, did you know you can see Dr. Seuss's hands at Baylor University?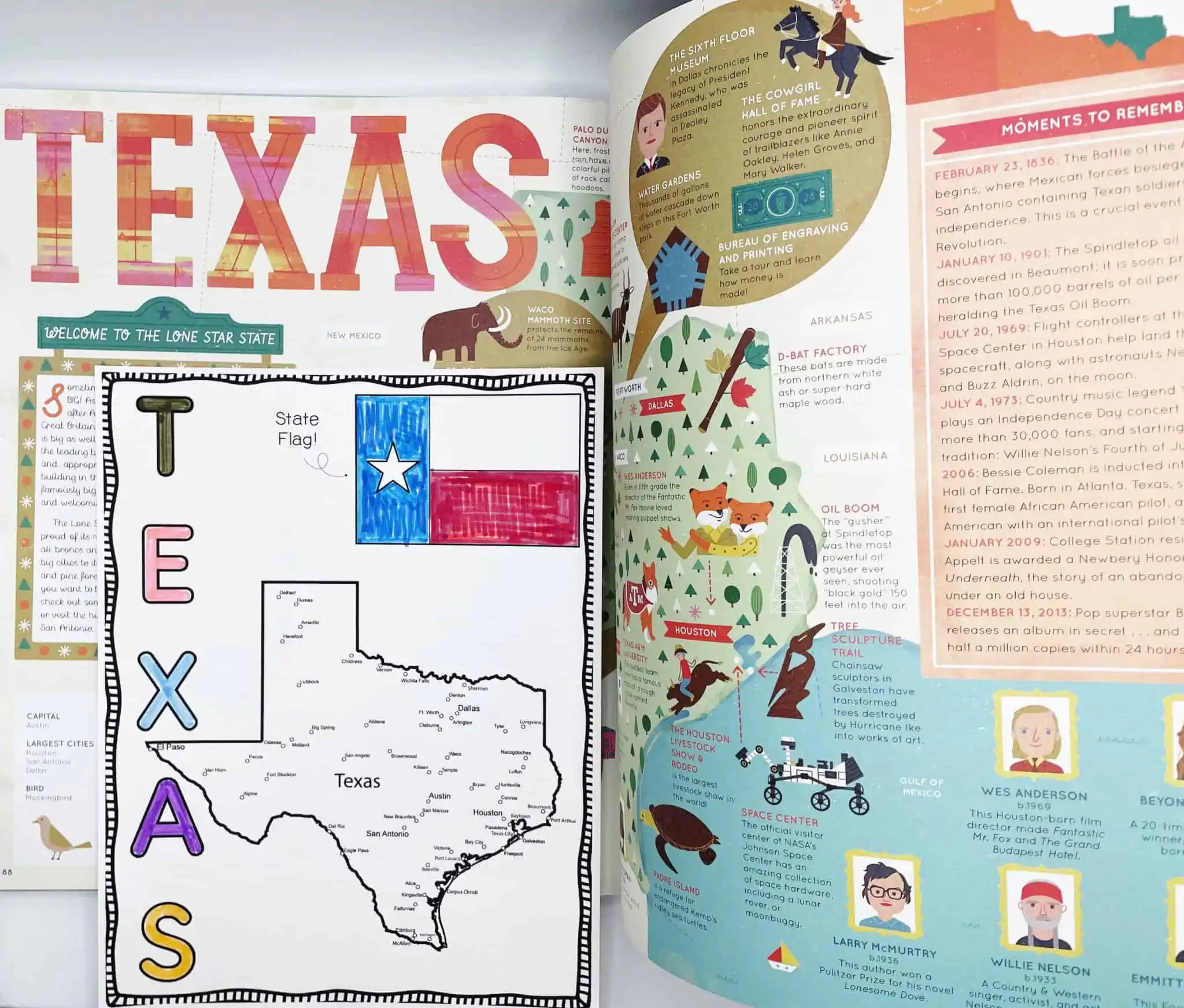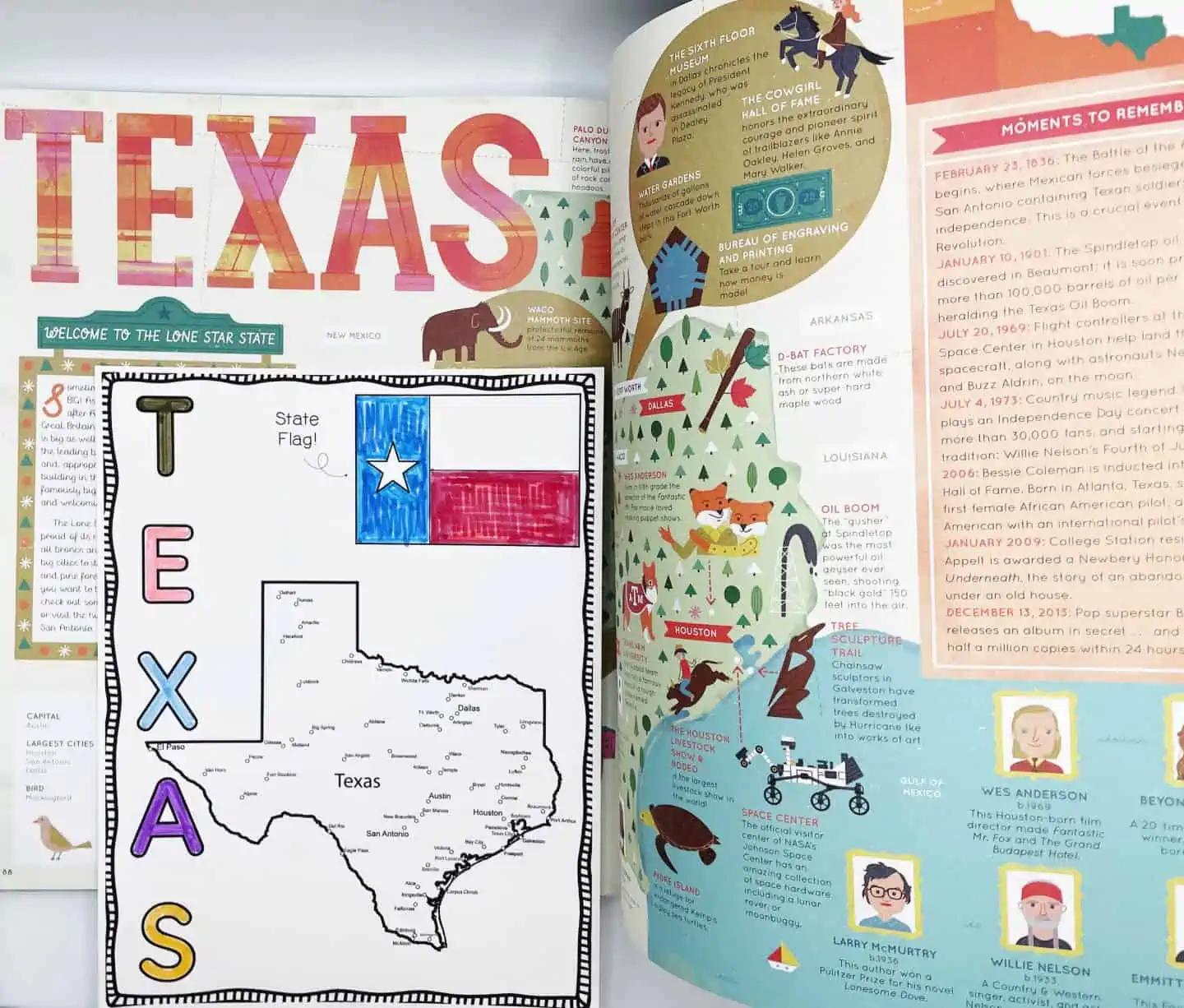 We like to use these dual-tipped coloring pens but colored pencils or crayons will work great too.
This is the map coloring page of our home state of Florida, as you can see all of the major cities are highlighted.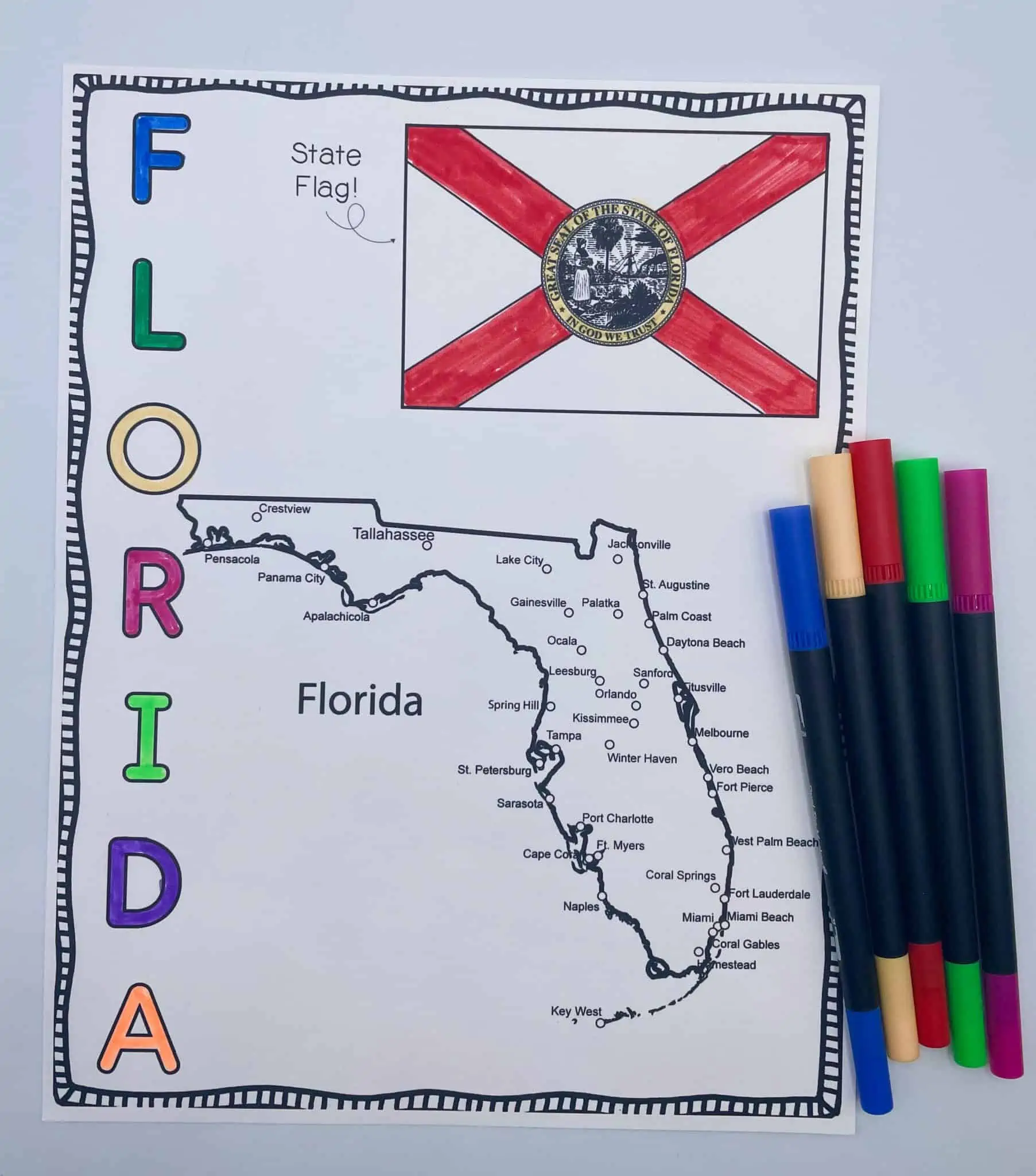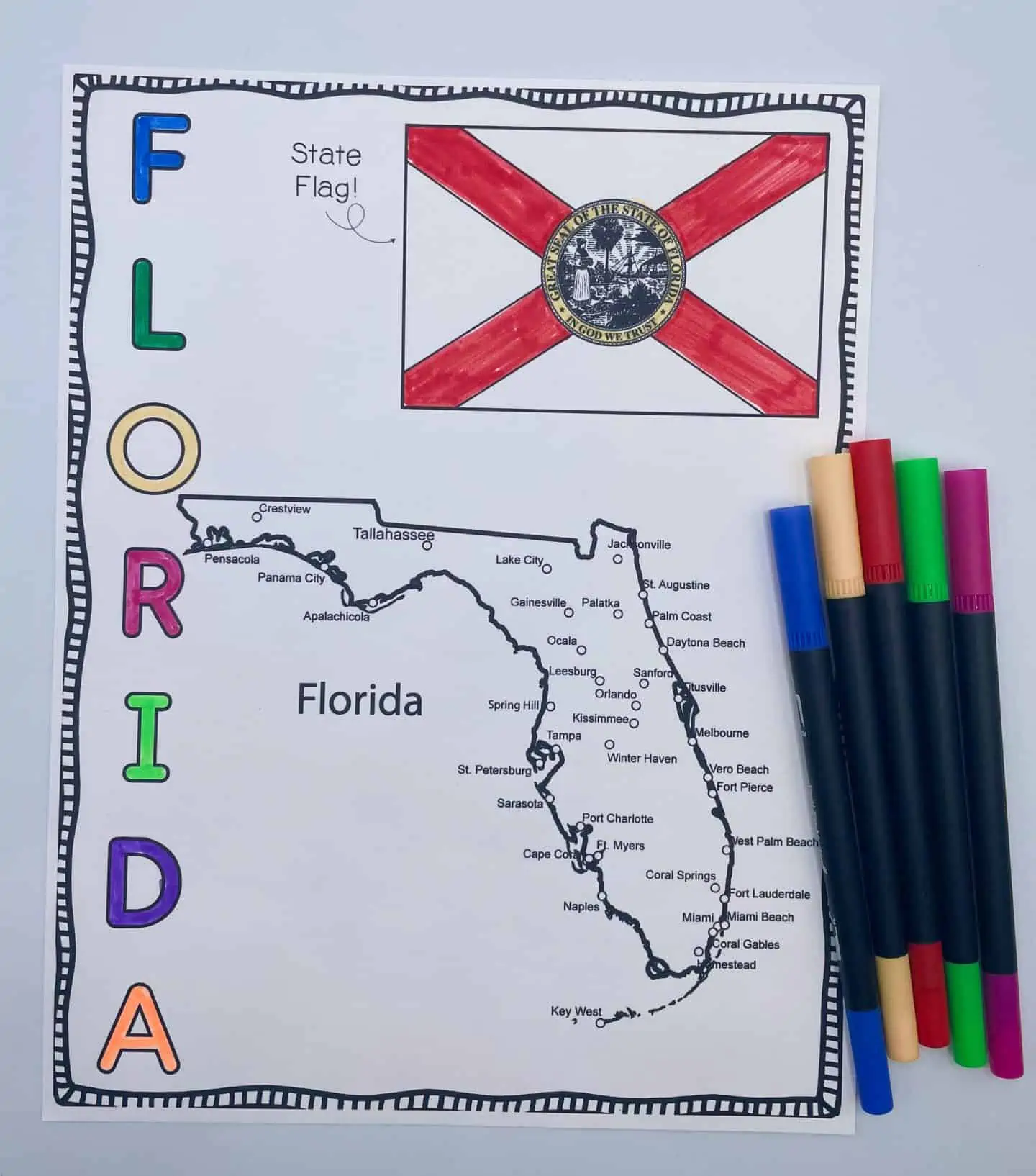 If you are looking for more fun ideas on how to remember the states check out our recent post. There are so many really fun and some free ways that we really enjoy.
Including songs, free worksheets, activity books, books about America.
Other free geography activities & printables
Download the Free State Coloring Pages
Make sure you choose the correct paper size and click on the shrink to fit button. All of our free printables for kids work better when printed on cardstock (this is the one we use and love.)
Last Updated on 1 June 2023 by homeschoolof1