Best Makeup Products for Women Over 40 Years Old (2023)
After turning 40 I realized that my makeup would have to change. I have added all of the best makeup products for over 40 year olds that I love.
Now I absolutely love makeup, I have been wearing it every day since I was about 13.
In fact, I love it so much, I don't even come downstairs without any on! And I wouldn't dream of opening the front door or stepping out of the house without wearing makeup.
Everything included in this list can be purchased from the comfort of your living room, so you don't have to go to the store!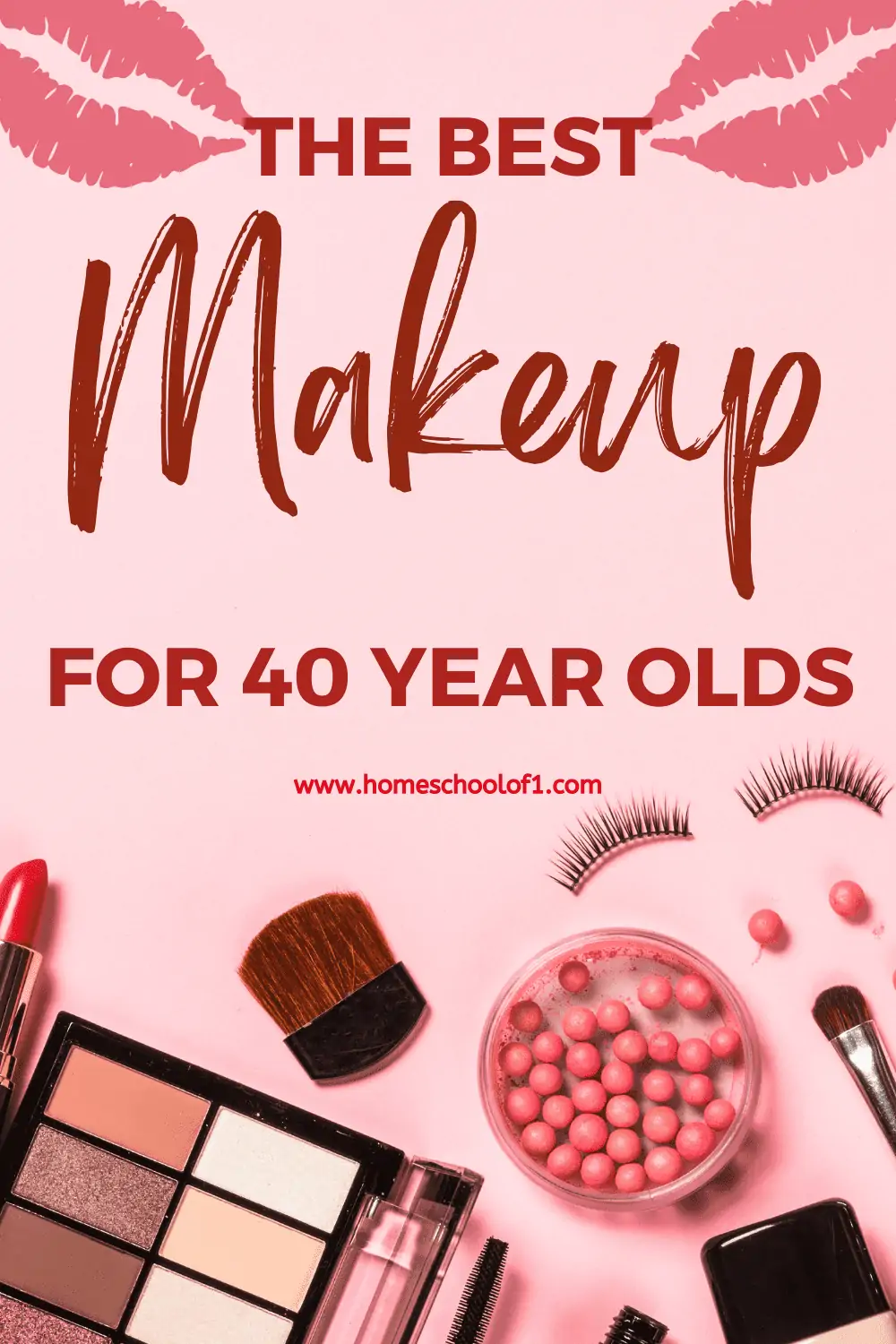 **There may be affiliate links in this post. You can read my full disclosure at the bottom of the page.**
Best Foundation For Over 40
The only foundation I will use on my skin now I am over 40.
I can not rate this highly enough, it is sheer, and light but also long-lasting. I wear the 5.5. I am 45 years old now and suffer from age spots and redness in my skin, but also it is very dry.
This foundation goes on smoothly and covers all the redness without it feeling caked on. It is not the cheapest foundation though.
I am now on my eighth bottle of this and can not imagine changing it!
If you are on a budget though this is the best drugstore powder foundation.
Although I love the Giorgio Armani concealer I actually use this Urban Decay one. Mainly as it is easier to find online and in the stores.
It stays on all day too and doesn't feel like you have caked it on.
Contouring For Women Over 40
Contouring is still here to stay, but it just needs to be gentle. That's why finding the right makeup for older women is super important.
This Smashbox contouring kit is perfect. It is not too much!
Honestly, it is fantastic. As it has been cleverly designed this unlike a lot of palettes fits in my daily makeup bag. I use it every day and find it is very blendable. It even comes with a free contour brush.
Best Eyeshadow For 40 Year Olds
Now we are that bit older, we need a more subtle look on our eyes. But we still want to look awesome, so this is my favorite eyeshadow.
This is my favorite eye shadow, it is an Urban Decay palette. It can be worn either quite dark or sometimes I will only wear the lighter colors.
But it is fairly neutral, just what our older eyes need.
Eyeliner & Mascara For 40 Year Olds
What to wear on your eyes in your 40's is very different to what you might have worn in your 20s.
When I turned 40 I ditched the black eyeliner that I had been wearing for over 20 years and started wearing brown.
This waterproof pencil again from Urban Decay is fantastic, and I wear it every day. It lasts really nicely too.
I still wear black mascara, and again Urban Decay is the best. Now I have got a little older my eyes are much more sensitive. So this one is just perfect.
Lipstick for Women Over 40
It completely depends on what mood I am in when I wake up as to what I will wear on my lips.
It doesn't matter if I wear lipstick or just a gloss now I am in my 40s I have to wear a lip liner to make them stand out a little more.
Again Urban Decay is my go to product.
If I am going out, or feel like a little pick me up I will wear a darker lipstick. This one, from Urban Decay, is my favorite.
If I wear lip gloss it will only ever be because my lips feel a little dry. So I have found this hydrating lip gloss really helps.
The Best Beauty Subscription Boxes for Women Over 40
Photo Credit: www.latestinbeauty.com
Latest in Beauty is one of our favorite beauty subscription boxes available.
Photo Credit: www.glossybox.co.uk
Treat yourself to an awesome monthly beauty subscription box from Glossybox.
We should treat ourselves once in a while!
What are your best makeup products for over 40 year olds? Let me know in the comments below.
You will also enjoy:
Last Updated on 11 October 2023 by homeschoolof1