17 Best Books About Homeschooling You Should Read Now
I've been homeschooling for years, yet I am on the constant look out for books about homeschooling to reassure myself and ensure I'm on the right track.
As a homeschool mom, it's essential for my peace of mind.
So I thought I would create a list of all our favorite homeschooling books we have come across.
We all need to take a moment to reflect every now and again and trust me I understand how hard it is to get 5 minutes of peace.
These homeschool books are the best of the best books about homeschooling, and you will refer to them over and over again.
While there are numerous helpful homeschool blogs out there, there's something special about holding a physical book with a warm cup of coffee in hand.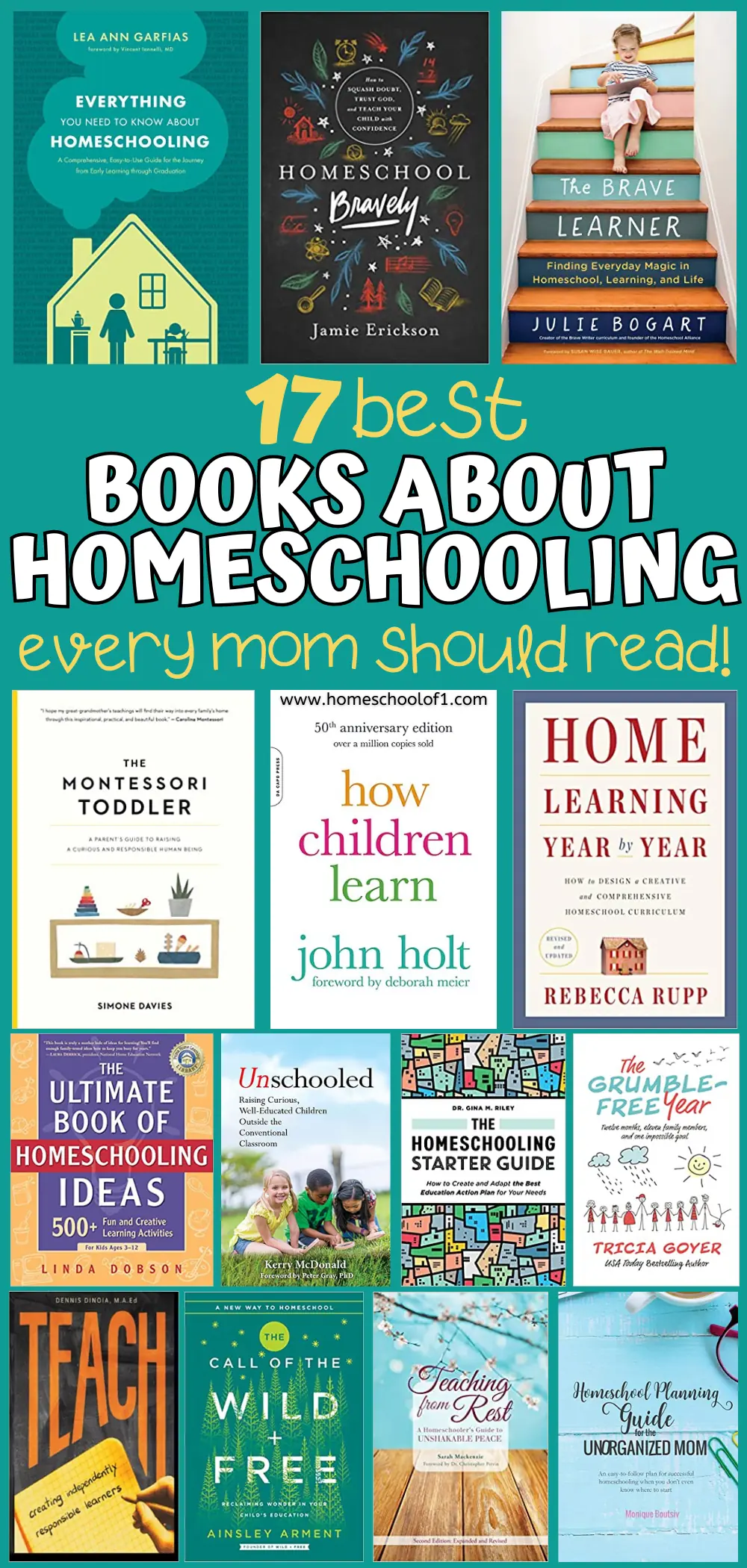 **There may be affiliate links in this post. You can read my full disclosure at the bottom of the page.**
Best homeschooling books
Whether you're a veteran homeschooler or just starting your journey. Our curated selection of top picks has you covered.
Spanning from kindergarten to high school, these books offer valuable insights and guidance for every homeschooling parent.
Please let me know in the comments what your favorite homeschool workbooks are. I probably have over 20 on my homeschool bookshelf but you can never have too many!
Last Updated on 12 October 2023 by homeschoolof1