13 Best Books About Homeschooling You Should Read Now
I have been homeschooling for many years, but, I still want to find books about homeschooling, for my own sanity!
Am I still doing things right? Or just as a sanity checker.
So I thought I would create a list of all our favorite homeschooling books we have come across and try to break them down into helpful sections.
We all need to take a moment to reflect every now and again and trust me I understand how hard it is to get 5 minutes of peace.
These books about homeschooling should be in your shopping cart if not on your nightstand already.
These home school books are the best of the best books about homeschooling, and you will refer to them over and over again.
There are many homeschool bloggers that hopefully help. But I also like to have a physical book in my hand with a cup of coffee, or depending on my day a nice glass of wine!
Due to the rise of homeschooling in recent months, there are so many new homeschoolers out there who are looking for reassurance and a sanity check.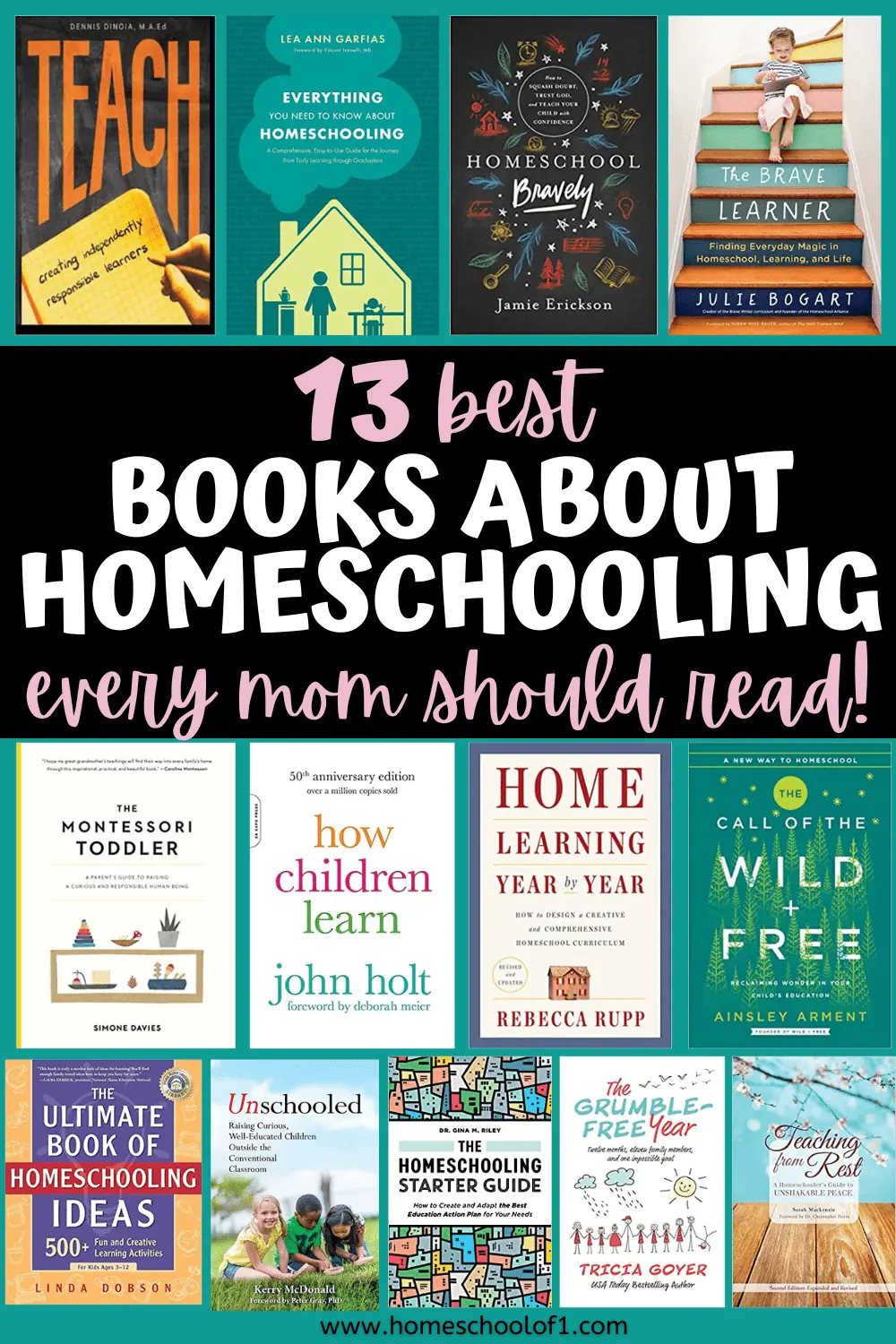 **There may be affiliate links in this post. You can read my full disclosure at the bottom of the page.**
Teach by Dennis Dinoia
Teach by Dennis Dinoia was only released in May 2022, and is written by our favorite homeschool curriculum creator Mr. D Math.
This book is all about how to create independent learners and within the first week, we noticed a huge difference in our homeschool.
Read our more detailed review of Teach by Dennis Dinoia here.
Everything You Need to Know about Homeschooling – Lee Ann Garfias
This book is my absolute favorite.
It goes through homeschooling from early learning right through to high school. It is definitely geared towards newer homeschool families, but I still got a lot out of it.
Get your copy of Everything you need to know about homeschooling now.
Homeschool Bravely – Jamie Erickson
This book is probably my most favorite self-help book in this selection of books about homeschooling.
"Quiet the voices of "not good enough" and step courageously into guilt-free homeschooling".
This is a book you should have with you at all times!
Get your copy of Homeschool bravely today.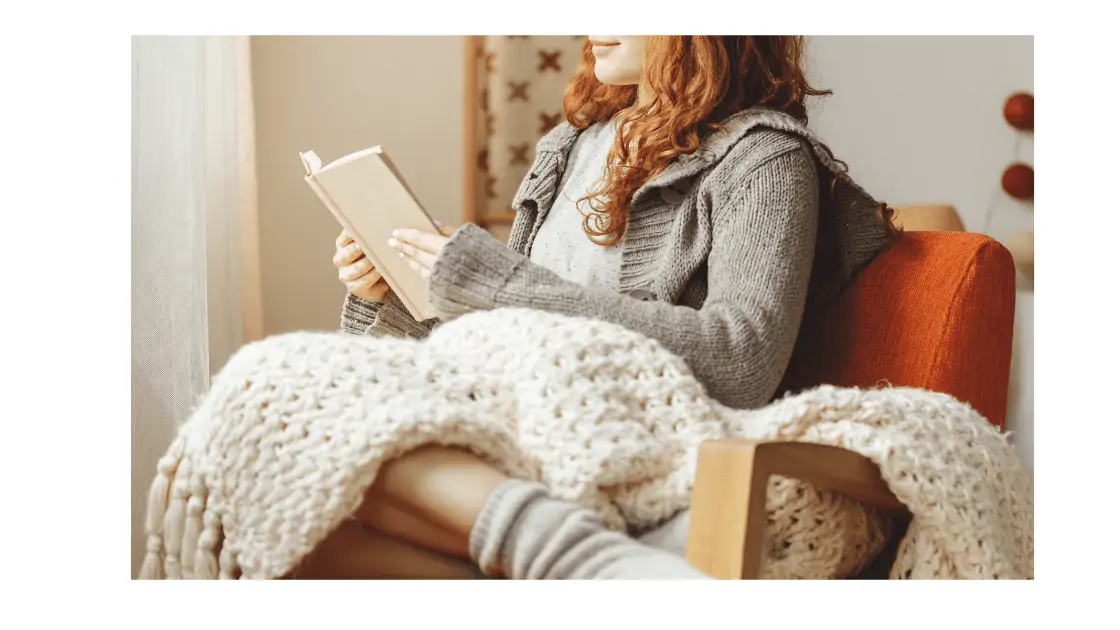 The Call of the Wild and Free – Ainsley Arment
A mother of five who has created a growing online community wrote this book to offer advice for those considering homeschooling.
The pictures in this book are beautiful and it is beautifully written.
Get your copy of The call of the wild and free today.
The Brave Learner – Julie Bogart
Finding everyday magic in homeschool, learning, and life.
This book is perfect for both the new homeschooler and experienced families.
It is a large book with about 300 pages this is a must for any homeschooling family.
Check out the brave learner today.
The Montessori Toddler – Simone Davies
Now I haven't actually read this book, but the reason I have included it is due to the excellent reviews.
When I got into homeschooling my son was already over the toddler stage. But many of my friends with toddlers have told me how inspiring this book is.
Get your copy of the Montessori toddler now.
Home Learning Year by Year – Rebecca Rupp
This is a helpful guide that provides a clear overview of what children should be learning in each grade level, as well as practical tips and resources for homeschooling success.
It covers a wide range of subjects and offers suggestions for activities and resources to teach these concepts.
It is an excellent resource for homeschooling parents who want to ensure that their children are receiving a well-rounded education.
It is such a detailed book and breaks it down grade by grade. It really is a must for every homeschooler.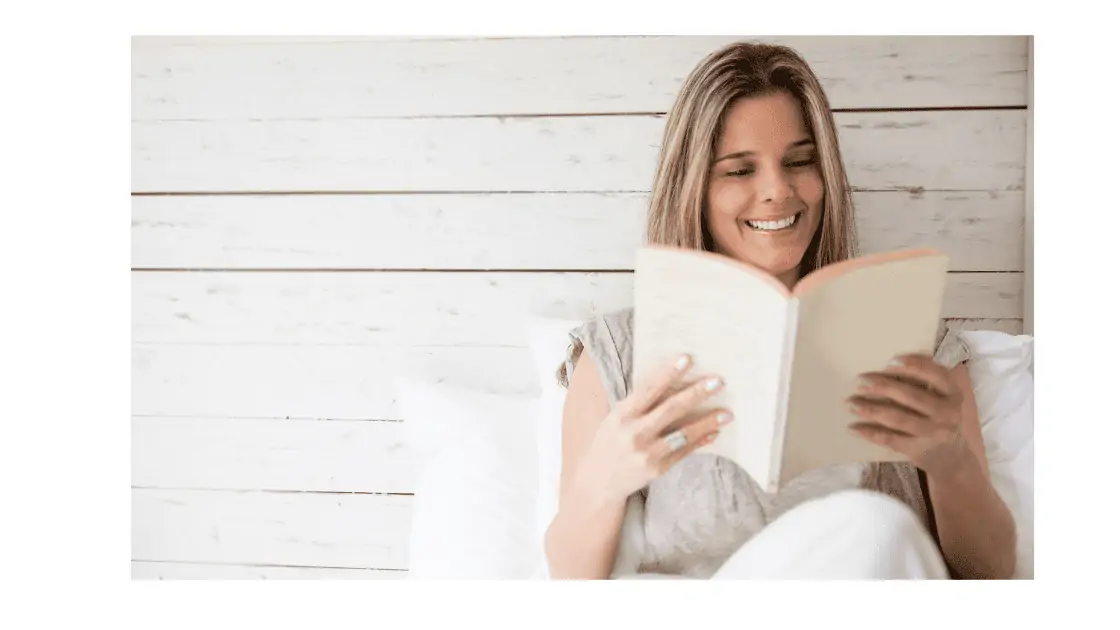 How Children Learn – John Holt
I would actually recommend this book to every parent. Whether you homeschool or not.
It has great insight into how children learn. And how for small children learning is as natural as breathing.
Grab your copy of how children learn here.
Teaching From Rest – Sarah Mackenzie
This is a faith-based book that talks about how to achieve peace within your homeschool.
You will definitely not read this one only once.
Like all of the books, this has EXCELLENT reviews and should be on your nightstand already!
Add it to your cart today.
Unschooled – Kerry McDonald
I love this book even though we are definitely not considered unschoolers.
We homeschool year-round, and I have to say that this book has helped no end, certainly in the summer months.
We still do workbooks in the summer, but we definitely are more "unschooled" than that at any other time.
Grab your copy of Unschooled now.
Ultimate Book of Homeschooling Ideas – Linda Dobson
I love this for younger children, Linda has added over 500 fun activities for kids aged 3-12 for you to do in your homeschool.
I thought I had a lot of ideas before, but these are great.
Get your copy of the Ultimate Book of Homeschooling Ideas today and never be bored again.
The Homeschooling Starter Guide – Dr. Gina. M Riley
Gina homeschooled her child from K-12 as well as being in the education field for over 20 years.
It is a practical and informative book that provides a step-by-step approach for parents who are considering homeschooling their children.
It covers legal requirements, curriculum planning, teaching strategies, socialization, and assessment, and includes real-life examples of homeschooling families.
The book offers valuable advice and resources for creating a successful and rewarding homeschooling experience.
The Homeschooling Starter Guide is a new release so it is talking about Covid homeschoolers too.
The Well-Trained Mind: A Guide to Classical Education at Home – Susan Wise Bauer
This book is a comprehensive guide for parents who want to educate their children at home using a classical approach to learning.
Divided into three stages, it covers a wide range of subjects, including history, literature, science, mathematics, and the arts.
The book offers a clear and concise explanation of the classical education philosophy, practical tools and resources for parents to implement this approach at home, and guidelines for evaluating student progress.
It is an excellent resource for parents who are interested in homeschooling and want to provide their children with a rigorous and well-rounded education.
Get your copy of the Well Trained Mind today.
The Grumble Free Year – Tricia Goyer
Now this book actually isn't directly about homeschooling. However, we attended a seminar recently with Tricia Goyer, and she is such an inspirational lady.
She has 10 kids whom she has homeschooled, and this book is all about how they all went grumble-free for an entire year! So I had to include this as a bonus book.
My son absolutely loves reading too, check out our favorite book lists for kids there are over 20 book lists included for kids of all ages, for school, for reading, and for every season. Plus lots of free book printables.
Please let me know in the comments what your favorite books about homeschooling are. I probably have over 20 on my homeschool bookshelf but you can never have too many!
You may also enjoy our best Usborne books for homeschooling post.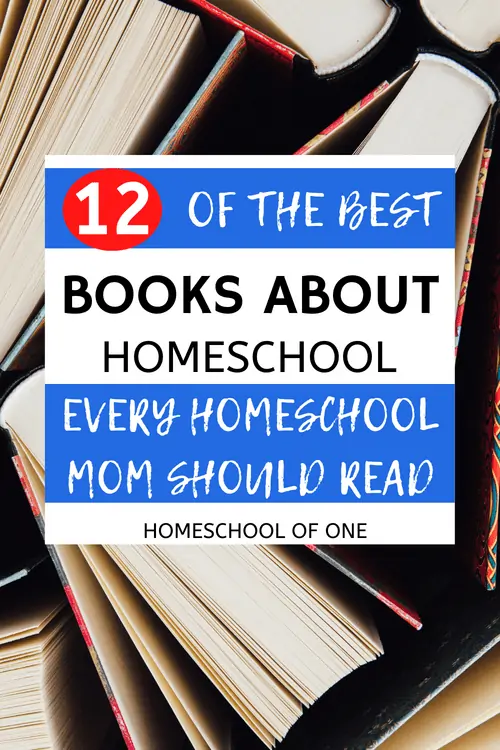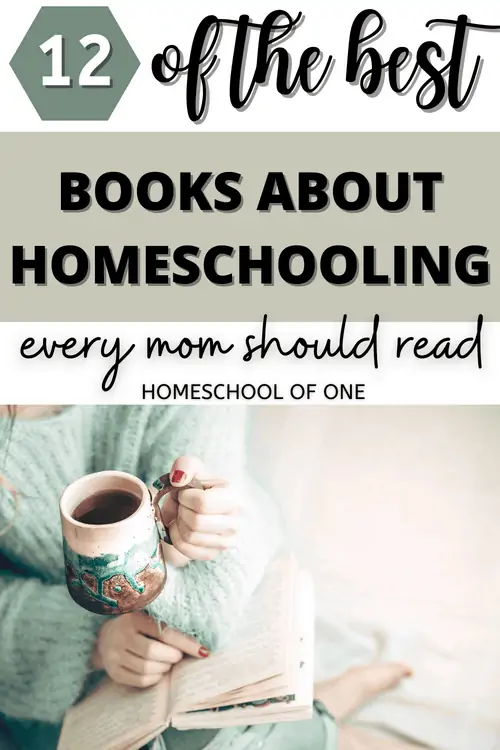 Last Updated on 27 May 2023 by homeschoolof1