How to Have A Christmas Escape Room At Home
Looking for Christmas escape room ideas to enjoy with kids at home? We've got you covered! These escape room games are a fantastic way to have a blast during the holiday season.
This December, skip the hassle and enjoy some spooky fun with escape room games designed for home enjoyment. These DIY printables require just scissors and 15 minutes of setup time, ensuring even the setup person can join in the excitement.
Stay tuned for a variety of engaging Christmas activities for kids. These escape room experiences promise laughter, brain-teasing challenges, and the thrill of uncovering hidden mysteries.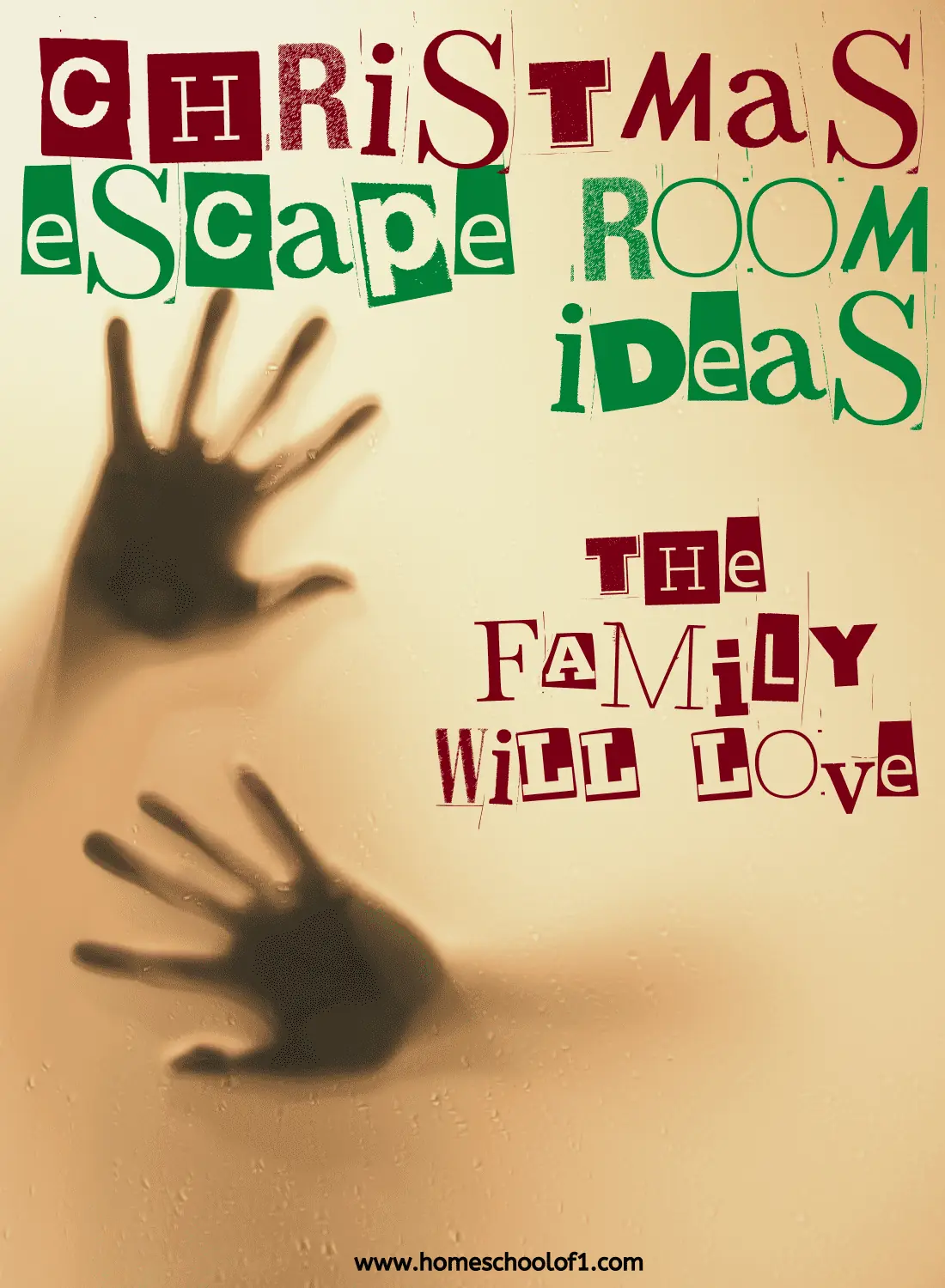 If you want to have a completely free Christmas escape room, check out our escape room puzzle ideas for how to find free personalized puzzles.
**There may be affiliate links in this post. You can read my full disclosure at the bottom of the page.**
Christmas Escape Room Ideas
If you want to have a free Christmas escape room, check out our escape room puzzle ideas for how to find free personalized puzzles.
But save time and effort and have some spooky fun this December with these escape room games for home:
Experience the excitement of an escape room adventure every day with the EXIT: The Game - Advent Calendar - The Silent Storm. This cooperative family game offers a unique puzzle a day throughout the holiday season. Gather your family, unravel mysteries, and work together to conquer the challenges hidden behind each calendar window.
Photo Credit: www.etsy.com
The Great Christmas Escape is a family escape room perfect for kids aged 7+.
All you need is a pair of scissors and about 15 minutes to set it up.
Even the person setting this escape room up can play, which I love. As I am always the one setting these things up and never actually get to enjoy it myself.
Photo Credit: www.etsy.com
The Christmas Escape Room for kids aged 8+ is a great Christmas escape room and we like to make it even more fun by hiding the clues around the room!
This one is a print-and-go escape room, so no setup is required! I love that when you are short on time and need something quick and easy to do!
Embark on a thrilling adventure with "The Polar Station" from Exit: The Game.
This family-friendly, card-based at-home escape room experience is designed for 1 to 4 players aged 12 and above.
Get ready to solve puzzles, unravel mysteries, and enjoy an immersive escape room challenge in the comfort of your own home.
Photo Credit: www.etsy.com
Santa Claus is Missing is a Christmas escape room designed for older kids ages 12+.
Of course, younger children can play, but they might need a bit of help. This is a great game to play on Christmas Eve or even Christmas Day.
Photo Credit: www.etsy.com
Save Santa is an escape room aimed at kids aged 8 and over.
All you need to start with is a pencil, scissors, tape, and envelopes to hold clues (or you can fold the clues closed).
Photo Credit: www.etsy.com
Escape Alone caught my eye immediately as it is a play on our favorite Christmas movie, Home Alone.
Perfect for kids 8 and over. The setup time is about 15 minutes and then you and the kids will have a blast.
Free Christmas printable games
Dive into the holiday spirit with a collection of engaging and entertaining free printable games for Christmas. These games are designed to bring joy and laughter to your festive gatherings. And they cover a wide range of activities that cater to different interests and age groups.
Clue Board Game Robbery at the Museum, Clue Escape Room Game, Murder Mystery Games, Cooperative Family Board Game, Ages 10 and up, 1-6 Players
ThinkFun Escape The Room: Murder in The Mafia – an Escape Room Experience in a Box for Age 13 and Up
Spin Master Escape Room Version 3 Board Game, for Adults and Kids Ages 16 and up (20130825)
EXIT: The Lord of The Rings – Shadows Over Middle-Earth | EXIT: The Game – A Kosmos Game | Escape Room Game | Help Frodo and Join The Fellowship
Mattel Games Escape Room in a Box Game the Werewolf Experiment, Mystery with Physical Puzzles, Paper Puzzles & Real Locks (Amazon Exclusive)
Professor Puzzle Escape from The Starline Express – Escape Room Game – Multiplayer Brain-Teasing Game/Escape The Room Game
Challenge your family and friends' creative thinking with Christmas scattergories. In this game, players are presented with a list of holiday-themed categories. And they must come up with words that start with a specific letter and fit into those categories.
Embark on an exciting Christmas treasure hunt (or Elf on the Shelf scavenger hunt) adventure. That adds a touch of mystery and excitement to your Christmas celebrations. As they solve each clue, they get closer to discovering the hidden treasure. Which could be a special gift, a treat, or a surprise related to the holiday season.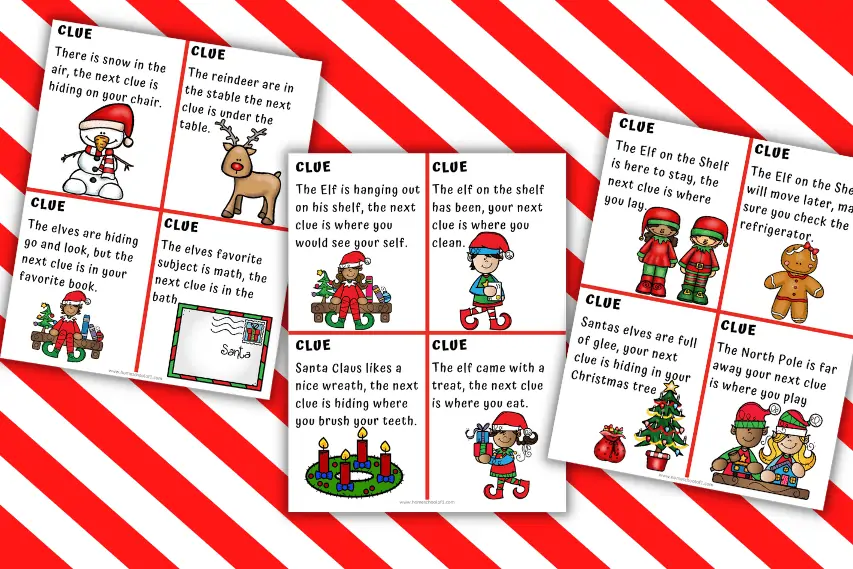 Exercise your brain while embracing the holiday cheer with a Christmas word scramble. These printable puzzles present a jumbled arrangement of letters that form holiday-related words.
Delight in the thrill of hunting for holiday-themed words within a grid of letters. Christmas word search printables challenge players to locate words related to the season.
Test and improve your memory skills with the Christmas memory game. Players are presented with a set of holiday-themed cards, each featuring a different image or illustration. The cards are initially placed face-down, and players take turns flipping them over to find matching pairs.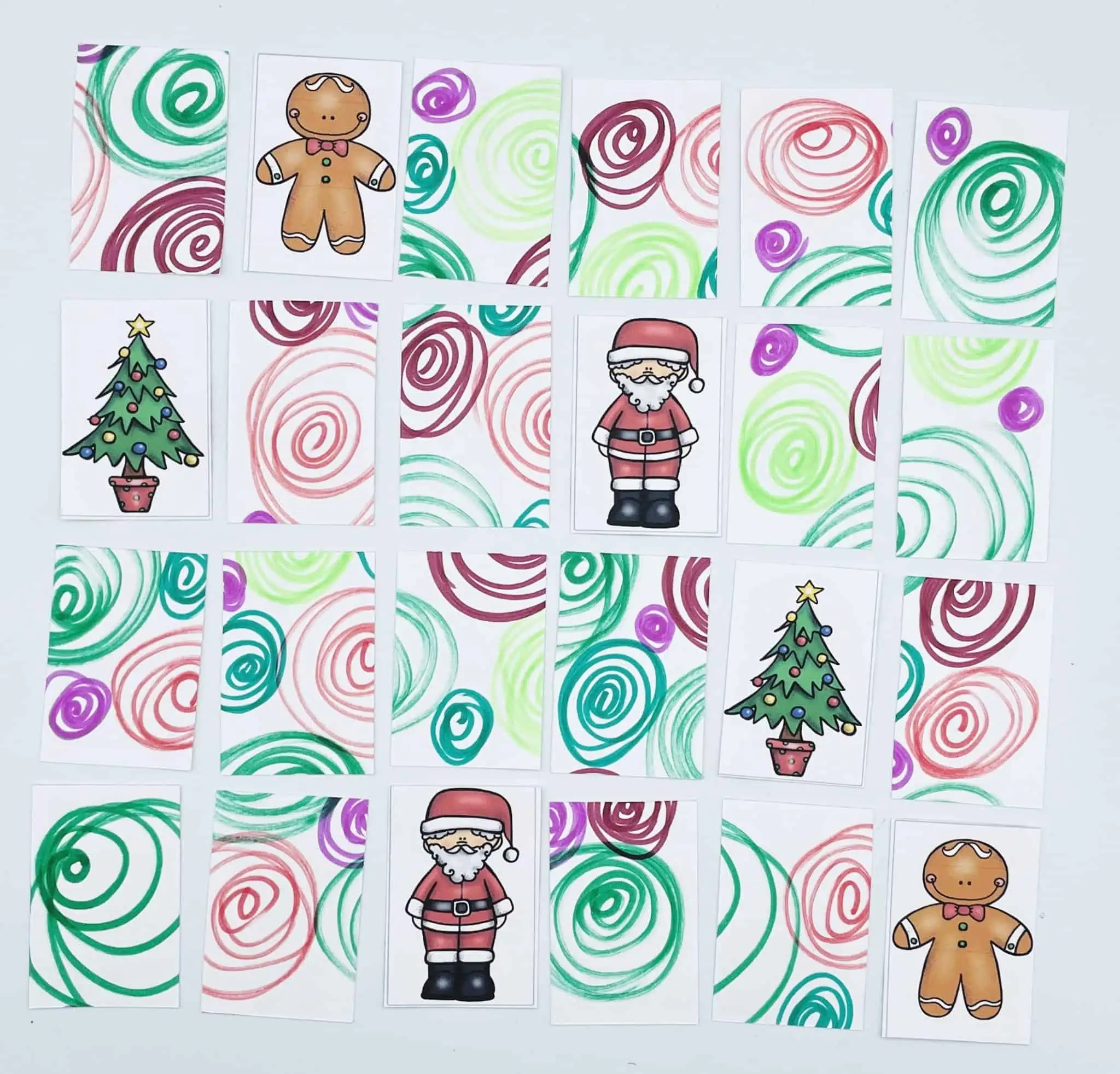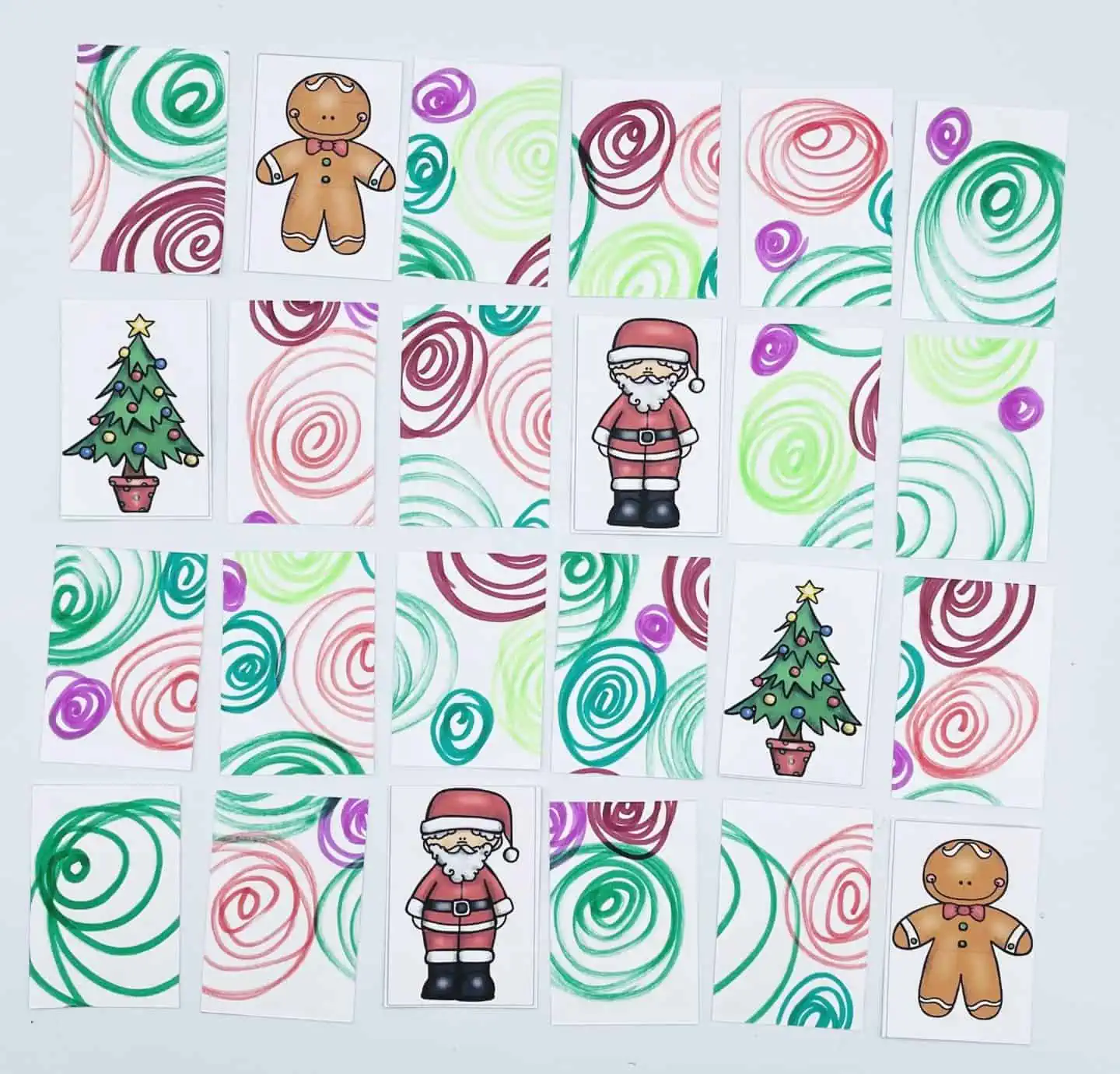 Other Escape Room Ideas
Try out more exciting and fun adventures even after the holidays with these new escape room ideas.
Each escape room idea is like a special opportunity to spend time with your family and friends. It's a way to use your brain and make lasting memories that stay with you for a long time.
Get ready for a year full of really interesting puzzles, lots of laughs together, and the joy of discovering hidden mysteries!
Last Updated on 26 August 2023 by homeschoolof1