Fun Free Camping Game Printables for Kids
Looking for some free camping game printables to keep the little ones entertained on your outdoor adventures? Look no further!
These awesome printables are packed with fun and excitement, offering a variety of games like camping bingo and scavenger hunts.
These holiday activities for kids are suitable for all ages, you can get involved too!
Whether your kids are spotting wildlife or searching for hidden treasures these printables will ensure hours of entertainment and make your camping trip even more memorable.
Best of all, they're free, so you can easily download and print them out for endless camping fun!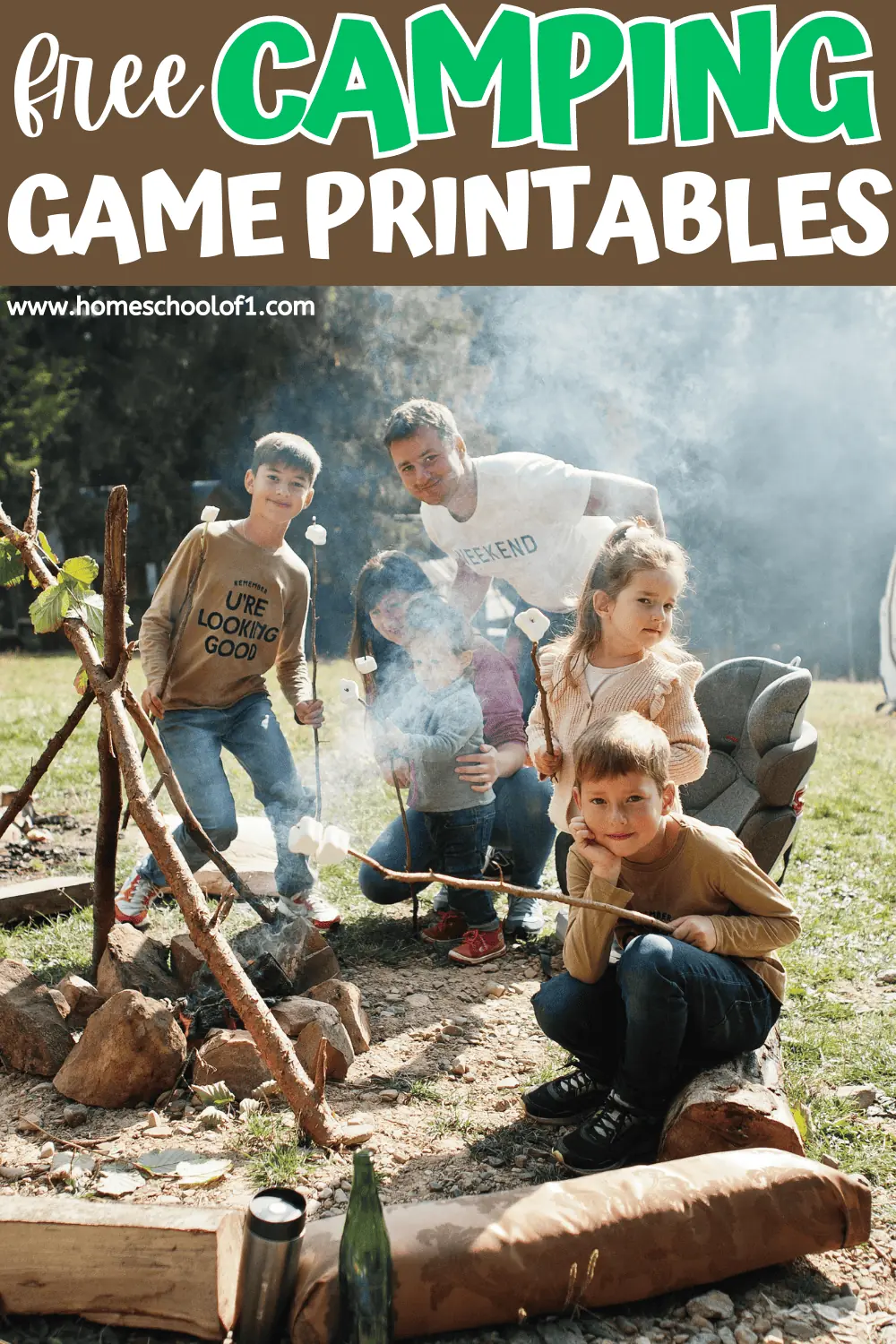 **There may be affiliate links in this post. You can read my full disclosure at the bottom of the page.**
Prepare for camping fun!
Are you eagerly anticipating your upcoming camping trip with the kids?
To ensure a smooth and enjoyable adventure, it's a great idea to start preparing early.
One fun and practical way to do so is by downloading free camping printable games.
These fun activities will keep your little ones entertained during downtime or while traveling to your camping destination.
Don't forget to equip yourself with a storage clipboard and pens to easily organize and keep track of the printed games. This way, you'll be prepared and ready to unleash the excitement whenever and wherever it strikes.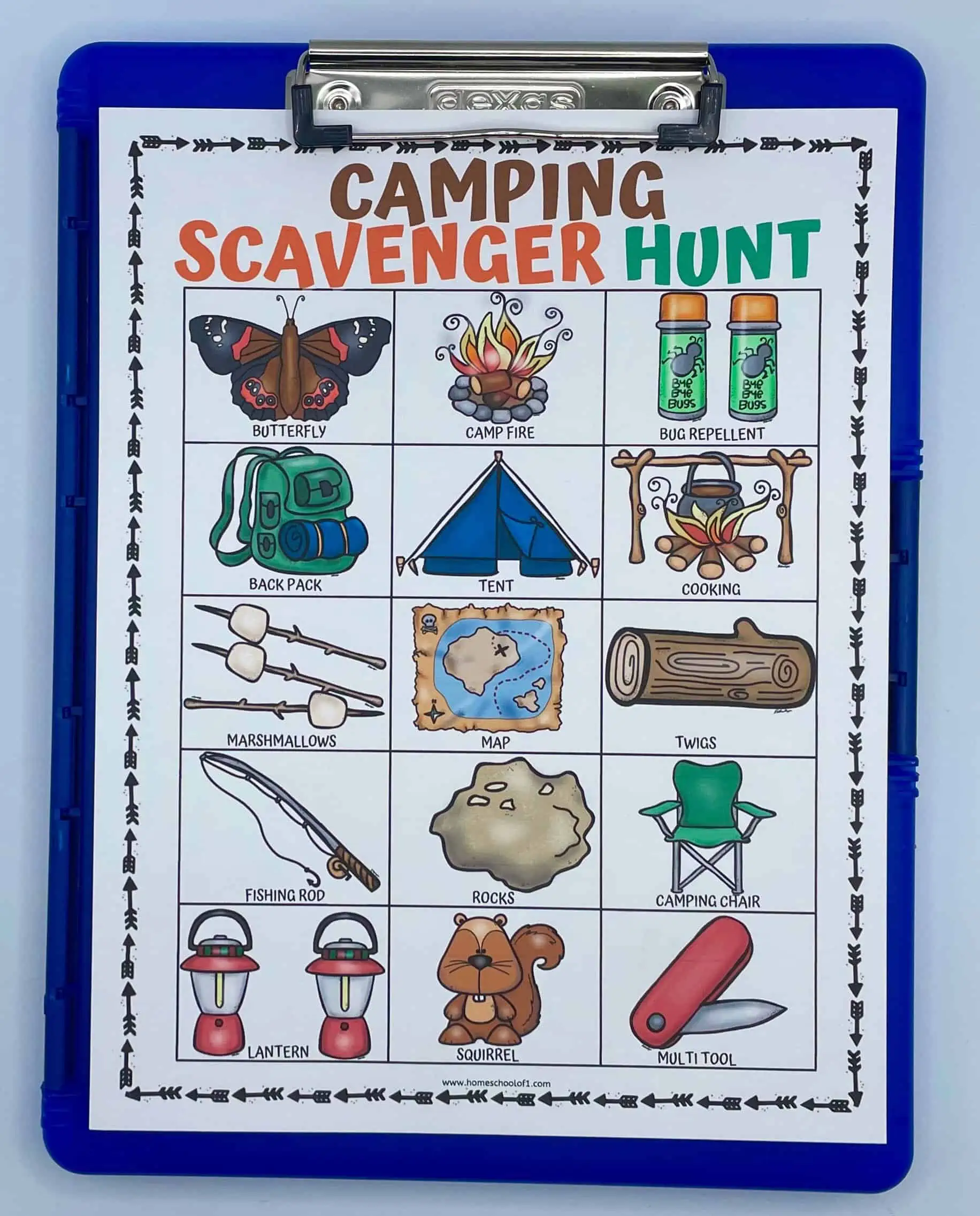 As an extra incentive, why not take a few gifts with you for the winners? These are some of our go-to gifts:
Get the kids excited with a fun camping book
As you get ready to pack up the car or RV why not get the kids a new book to read all about their fun camping adventure? These are our favorite camping books for kids:
Wilderness Survival Guide for Kids. Learn all the cool wilderness survival skills in this guide just for kids! From building campfires to identifying animal tracks, you'll become an outdoor expert in no time.
Pete the Cat Goes Camping. Join Pete the Cat on his groovy camping adventure, where he teaches important lessons about friendship and trying new things while having a blast in the great outdoors.
Would you Rather: Summer Edition. Get ready for laughter and tough choices with this hilarious 'Would You Rather' game. Packed with silly scenarios, it's perfect for sparking conversations and endless fun during your summer vacation.
Free printable camping games to take with you
Get prepared for your next coming trip early with these free printable games.
Last Updated on 29 June 2023 by homeschoolof1