21 4th of July Books Preschool Kids Will Love
Are you looking for a way to ignite your little one's patriotic spirit this 4th of July? Look no further! We've put together a list of the best 4th of July books for preschool kids that are sure to captivate their imaginations and create a sense of pride for their country.
These book lists for kids cover all sorts of patriotic topics, from educational stuff to cozy bedtime stories.
From colorful illustrations to engaging stories, these books will transport your child to a world of fireworks, parades, and all things red, white, and blue.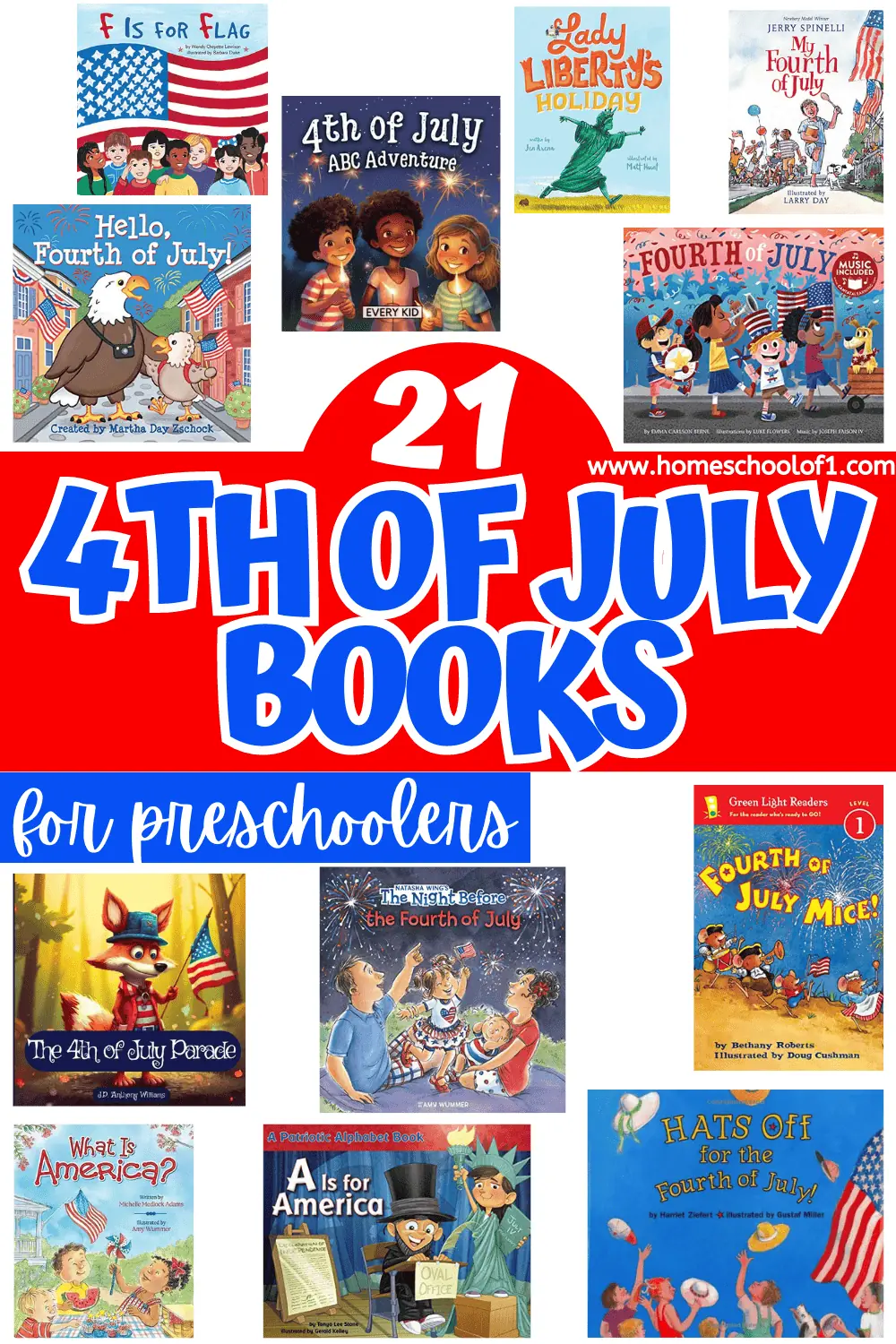 **There may be affiliate links in this post. You can read my full disclosure at the bottom of the page.**
4th of July Books For Preschoolers
Get ready to celebrate America's birthday with these exciting 4th of July books, especially for preschoolers!
From colorful illustrations depicting parades and fireworks to heartwarming stories that capture the spirit of patriotism.
These 21 books will engage and delight young readers, instilling a sense of pride and appreciation for this special holiday.
So grab a cozy spot and get ready for a festive reading adventure with these captivating books perfect for preschoolers!
Independence Day Printables for Preschoolers
Carry on learning about the 4th of July with our patriotic printables:
Last Updated on 29 June 2023 by homeschoolof1